Jamie-Lynn Sigler Just Enlisted Her 3-Year-Old Son to Help Reveal Her Baby's Sex
Jul 28, 2017
A new baby affects a lot more than just the parents in a multi-child home: It also permanently alters the lives of little boys and girls who will become brothers or sisters. Jamie-Lynn Sigler, who announced her second pregnancy early last week, just found the perfect way to include her three-year-old son in the joyous news of her impending baby's arrival by enlisting his help with the baby's sex reveal.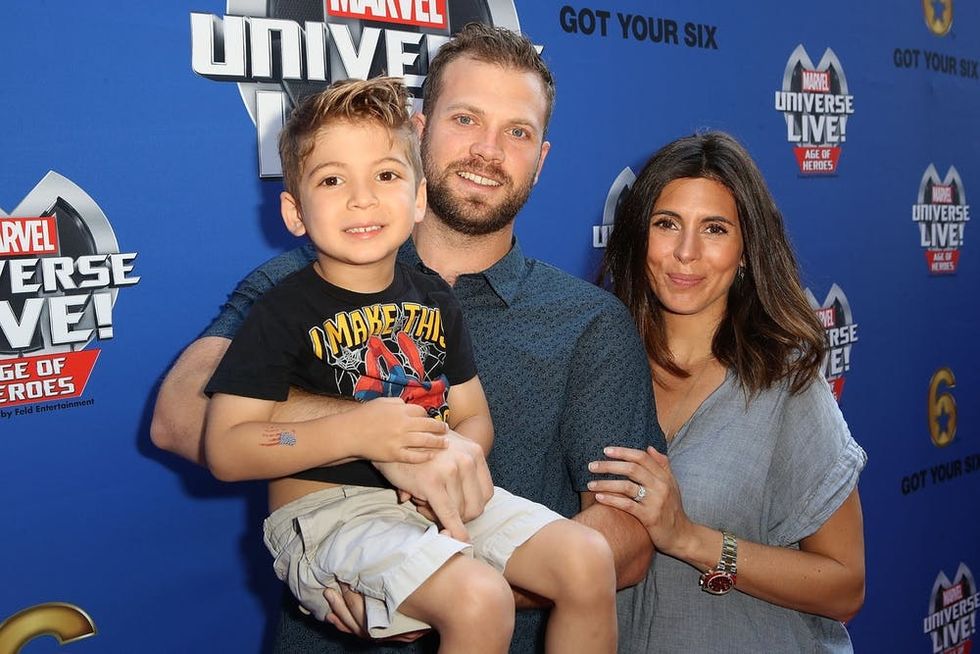 ---
The Mommy I Didn't Do It star had little Beau Kyle do the honors by taking a swing at a ball dad Cutter Dykstra pitched, which contained the sex of her unborn child in the form of a colored powder. She shared the event with her followers on Instagram, making us all privy to their special moment. "We are excited to announce, it's a…." she captioned the super sweet vid.
As we watch, we see Beau making contact with the ball (yay!) before blue powder explodes into the air, as set to the tune of 65's "Blue (Da Ba Dee)." As the growing family makes the realization that it's another little boy that will soon be joining their ranks, Cutter is seen raising both fists in the air and Beau looks on in amazement.
Much like celebrity mommy Pink, who threw her daughter Willow a "big sister party," it's a thoughtful, family-oriented way for the couple to share in the experience with their little one, who will undoubtedly be anxious to meet his new baby bro.
Congratulations to the family, little Beau included!
How did you make your child feel included during your pregnancy? Tell us over @BritandCo.
(h/t E!; photos via Ari Perlistein/Getty)