It's (Finally!) Official: Khloé Kardashian Is Having a Baby!
Dec 20, 2017
It's official: Khloé Kardashian is having a baby! After MONTHS of fan speculation over whether or not she was with child following unconfirmed reports which surfaced back in September, the reality star has finally taken to Instagram to confirm the news herself, giving us our first glimpse at her baby bump to boot.
---
With a black and white shot showcasing Kardashian, 33, in a CK logo bra as BF Tristan Thompson holds her stomach," the mommy-to-be wrote as follows. "My greatest dream realized! We are having a baby! I had been waiting and wondering but God had a plan all along. He knew what He was doing. I simply had to trust in Him and be patient. I still at times can't believe that our love created life!"
She also took time out to thank the man she's been calling "daddy" since mid-summer, saying, "Tristan, thank you for loving me the way that you do! Thank you for treating me like a Queen! Thank you for making me feel beautiful at all stages! Tristan, most of all, thank you for making me a MOMMY!!! You have made this experience even more magical than I could have envisioned! I will never forget how wonderful you've been to me during this time! Thank you for making me so happy my love!"
The news was understandably exciting for fans, who've been looking for everything from images in her sunglasses reflection to clips from the family's famed Keeping Up With the Kardashians show for clues as to whether or not the reality star was indeed pregnant.
As she explained in her post, it was something she wanted to revel in before sharing with the world. "Thank you to everyone for the love and positive vibes!" she wrote. "I know we've been keeping this quiet, but we wanted to enjoy this between our family and close friends as long as we could privately. To enjoy our first precious moments just us ❤️ Thank you all for understanding.I am so thankful, excited, nervous, eager, overjoyed and scared all in one! But it's the best bundle of feelings I've ever felt in my life! ❤️❤️❤️"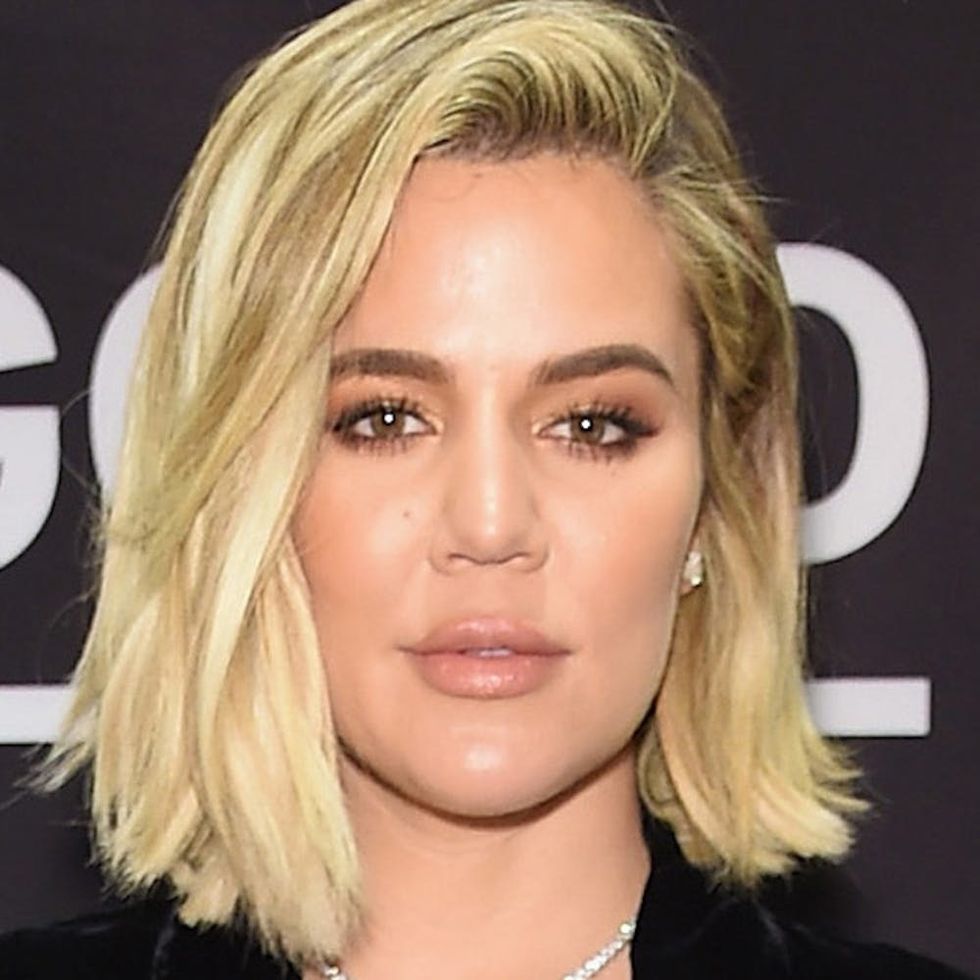 (Photo via Jamie McCarthy/Getty)