3 New Books That Are So Punk (and Post-Punk) It Hurts
Nov 18, 2018
Punk and post-punk aren't just musical genres; they represent a particular worldview and ethos. DIY, nihilistic, and anti-establishment, rebellion is encoded in every line of a punk piece. This week's book club features books with a strong punk and post-punk feel to them. They're anarchic, transgressive, and aggressive. So put on some Clash, Misfits, or New York Dolls, and read these new books.
---
1. Fade Into You by Nikki Darling ($17): "I hop the fence into an empty lot and walk toward the main road. Think it's Garvey, can't be sure. Kick some smashed-up Old E 40s across the ripped-up asphalt. Cancer butts and orange juice caps, old doll hair and other debris that's floated down from the city clog up the cracks. The pink stucco apartments and motels stuffed into the flat expanse like miniature huts. Blinking vacant, vacant. The rainbow flags around the car dealerships flap underneath bright neon lights. 'Three Days' by Jane's Addiction is playing on my Walkman and I feel like I'm in a movie, like I'm an assassin. I skip through the dark street and wait in the middle of the road as souped-up rockets and old beaters honk and swerve around me. Raise my arms, cigarette hanging from my lips like some outlaw. I'm smiling. It's clenched there all tobaccoey between my teeth. I've got someplace to be or maybe nowhere to go. My head is a hive of vibration and sonic awesomeness."
Set in '90s LA, Darling's book is part autobiographical fiction, part poetry reading. Sixteen-year-old Mexican-American Nikki Darling has better things to do than go to class at her arts high school. A theatre kid, she's dealing with depression, less-than-helpful adult figures, and general feelings of drifting and malaise. When fascinating student Claire Chang has the thin scratches on her arms deemed a suicide attempt, she is dramatically removed from school grounds. For Nikki, it's the last straw; disengaging, she spends her time driving around with her fellow oddballs and miscreants, listening to music and walking through alleyways.
Nikki ponders existence and a more revolutionary path as she hangs out with stoners and counterculture outcasts, feeling the joint pressures of her heritage and gender. Published by CUNY's Feminist Press, Fade Into You has earned raves from authors like Alice Bag and Michelle Tea and has been described as feeling something like a gloriously stitched-together punk zine, with poetry pasted on its jagged collage edges.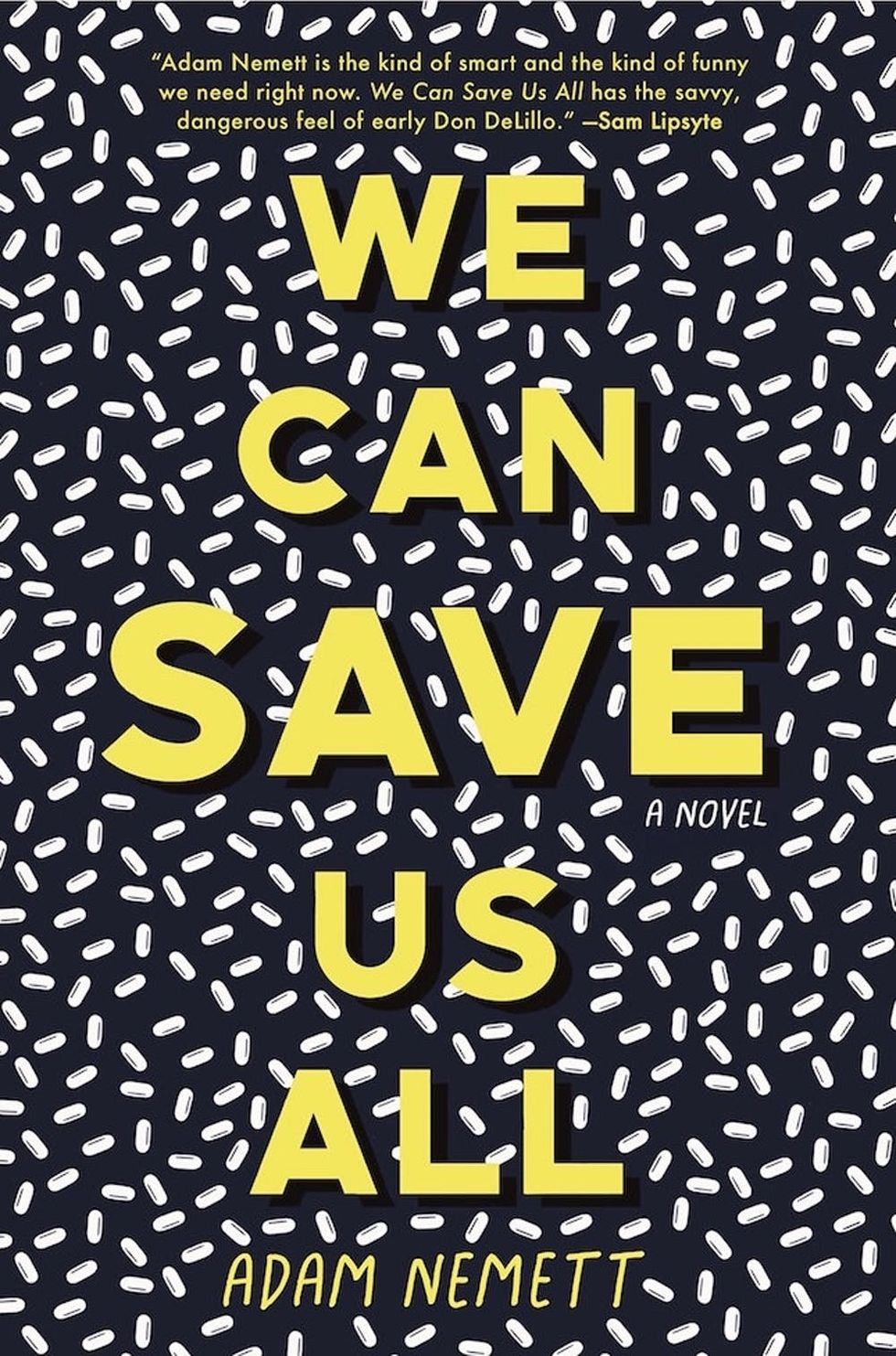 2. We Can Save Us All by Adam Nemett ($13): David Fuffman is an engineering student at Princeton University at a time of personal and only barely fictionalized worldwide crisis. "Chronostrictesis," as the scientists call it, means that time is up — or collapsing, and climate change is about to destroy us all. It's a recipe for the twin comforts of nihilism and demagoguery, and David is at the center of both.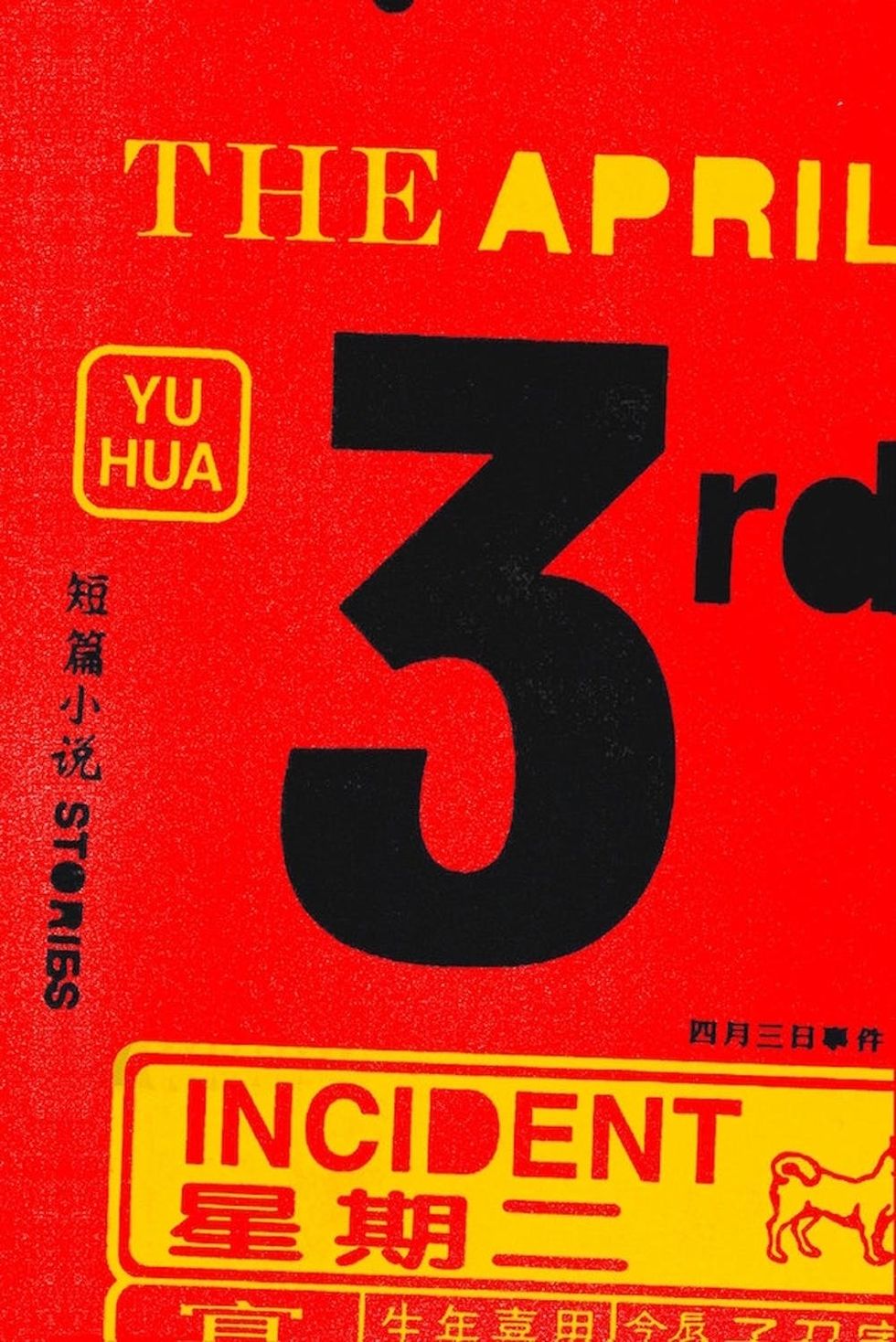 "Here on campus, from the roof of Spinoza Fieldhouse, David thinks it looks more like a bathtub, slowly filling. He can see the swell on the horizon. The sky is not falling; the ground is just rising up to meet it. Toward the end of his freshman fall semester, whenever campus flooded, David would put on rubber boots, and his grandpa Laszlo's blazer, and explore campus. He'd lost most of his friends, or was in between friends, and these solitary treks offered David the kind of escape he'd once found in reading, reimagining Princeton as a book he could bind and annotate with pithy insights. It was after the snows of midterms when he sloshed his way to the Institute for Advanced Study, a think tank once inhabited by Einstein and Oppenheimer, which led to the infamous Institute woods, where upperclassmen went to smoke things, or burn things, or grope things… David imagined Einstein traversing these paths, thinking great things, hoping one of them might save the world."
When David meets Matthias Blue, the latter seems to have no end of charisma or ideas. He invites David to The Egg, a training facility for those who consider themselves potential superheroes for social change. Everyone in The Egg has a personal, potentially revolutionary project, and everyone's also constantly high on various drugs or stimulants. It's a dangerously self-important combination that leads to the formation of the Unnamed Supersquadron of Vigilantes, and further attempts to take over other college campuses and the world. In this punk world, the end is always near, and nobody's going to escape.
3. The April 3rd Incident by Yu Hua, translated by Allan H. Barr ($26): When Chinese writer Yu Hua released his debut stories in 1983, he was heralded as a new avant-garde, postmodern voice. Chaos, brutality, and even magical realism touched his work, deeply influenced by the Cultural Revolution. His style gradually changed after audiences found his early fiction to be mystifyingly complex and non-traditional. In this collection, seven stories from Yu Hua's early years have been compiled and translated into English. Translator Barr describes these fledgling works as potentially "disorienting," a challenge to "the boundaries of contemporary Chinese literature." The in-your-face tone of the stories and their anarchic spirit are perfect for punks and post-punks alike.
Ilana Lucas
Ilana is an English professor, theatre consultant and playwright based in Toronto, Canada. When she's not at the theatre or insisting that literary criticism can be fun, she's singing a cappella or Mozart, occasionally harmonizing with the symphony, or playing "Under Pressure" with her rock handbell group, Pavlov's Dogs.