Celebrate Dad With a Personalized DIY Photo Tray
Jun 07, 2018
Don't know what to get Dad for Father's Day? We feel ya. Shopping for him is hard! Instead of hitting the stores, DIY this personalized gift that's sure to be an instant hit. Scroll down to see how you can put your favorite memories with your dad on display in a thoughtful photo transfer tray. Once you're done, be sure to have a camera ready for the phototastic final result he'll use and l-o-v-e.
---
You'll need:
printed photo

wooden tray

small paint brush

Mod Podge

flat-edge putty tool

spray water bottle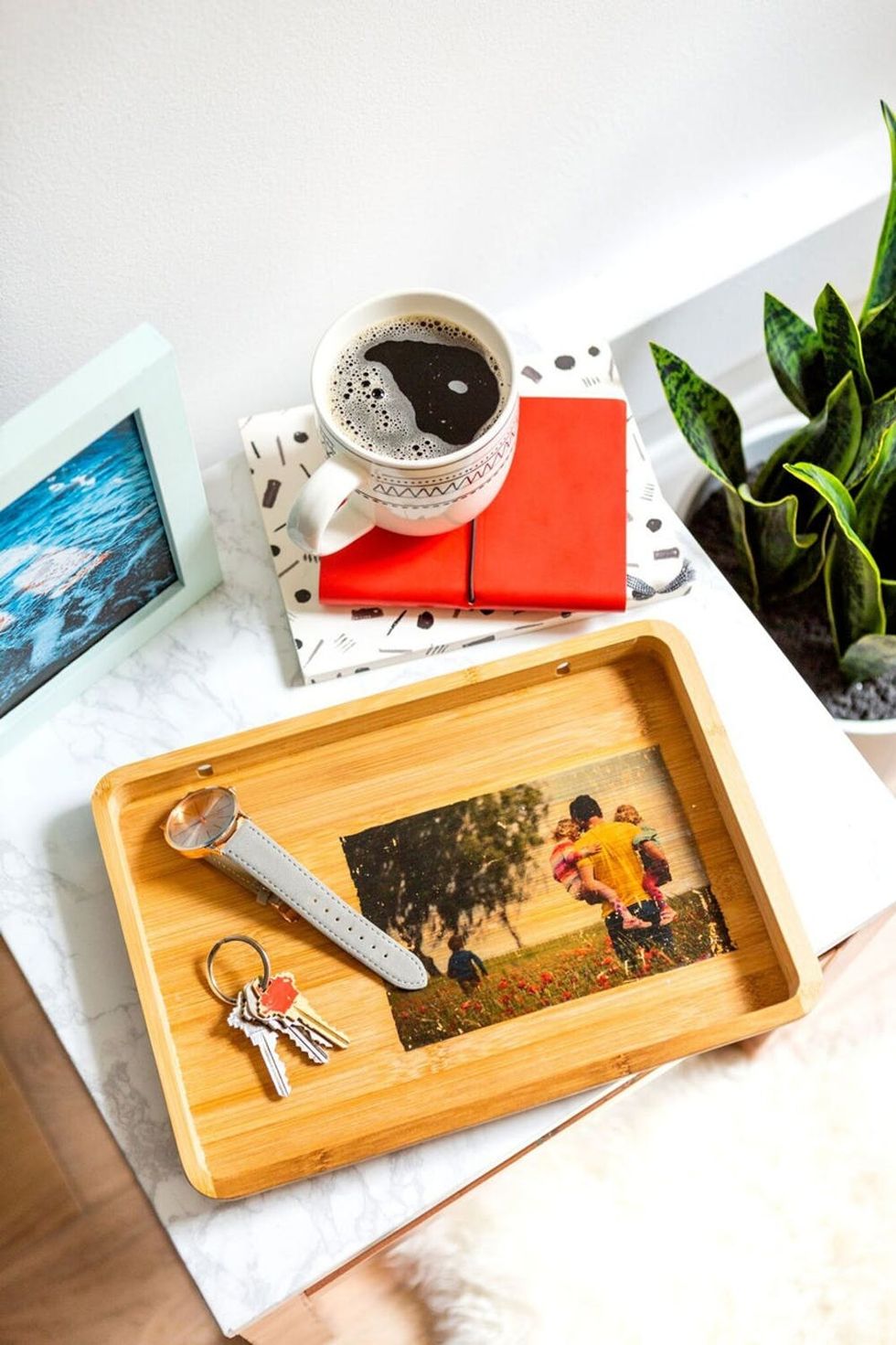 Instructions:
Paint the area of the tray you'll place the photo on with Mod Podge.
Lay your photo face down in the Mod Podge, and press to secure in place. Smooth all the bubbles out with a flat-edge tool.
Let it dry overnight.
Spray the back of the photo with water.
Peel the paper away.
Gift, enjoy, and put it on display!
Looking for more awesome gift ideas to DIY? Follow us on Pinterest!
(Photos via Brittany Griffin / Brit + Co)
Sarah Schuh
Home Decor. Entertaining. Travel. Lifestyle. 'Grammer, dreamer, trip planner. Forever coming up with my next creative endeavor. Until then, I'm documenting everything I like on paper, er, the digital world.