This Spectacular Roald Dahl Contest Reinvents the Golden Ticket
Apr 01, 2017
It's hard to imagine our childhood without the wonderfully inventive, wacky, and emotionally stirring stories of Roald Dahl. Even just picking a favorite book is a challenge. How do you begin to choose between the "It me!" heroine of Matilda, the creepy villains in The Witches, or the magic of Willy Wonka's world in Charlie and the Chocolate Factory? Thankfully, we never have to, and neither do future generations of readers. Now a new contest aims to celebrate Roald Dahl's legacy the best way possible: by making children's wildest fantasies come to life.
---
Roald Dahl's Imaginormous Challenge is a writing contest that reimagines Mr. Wonka's golden tickets, only with even splashier prizes. The lucky grand prize winners of this content will see their story transformed into a public work of art. One lucky winner's story will be turned into a theater production, while another will pitch their brilliant idea to movie producers at Warner Bros. Animation. As if that's not enough, one winner's story will be developed with children's author Adam Gidiwitz and published into a short book, another story will be turned into a Minecraft World, and a fifth winner will have their creative imaginings turned into a 3-D printed piece of candy. Talk about an amazing way to validate and encourage children's incredibly creative imaginations.
Each grand prize also comes with an all-expenses-paid trip to New York and London, where the winning children will visit various Roald Dahl landmarks and productions, including the author's hometown, the Roald Dahl Museum and Story Centre, and a performance of the Roald Dahl's Charlie and the Chocolate Factory musical.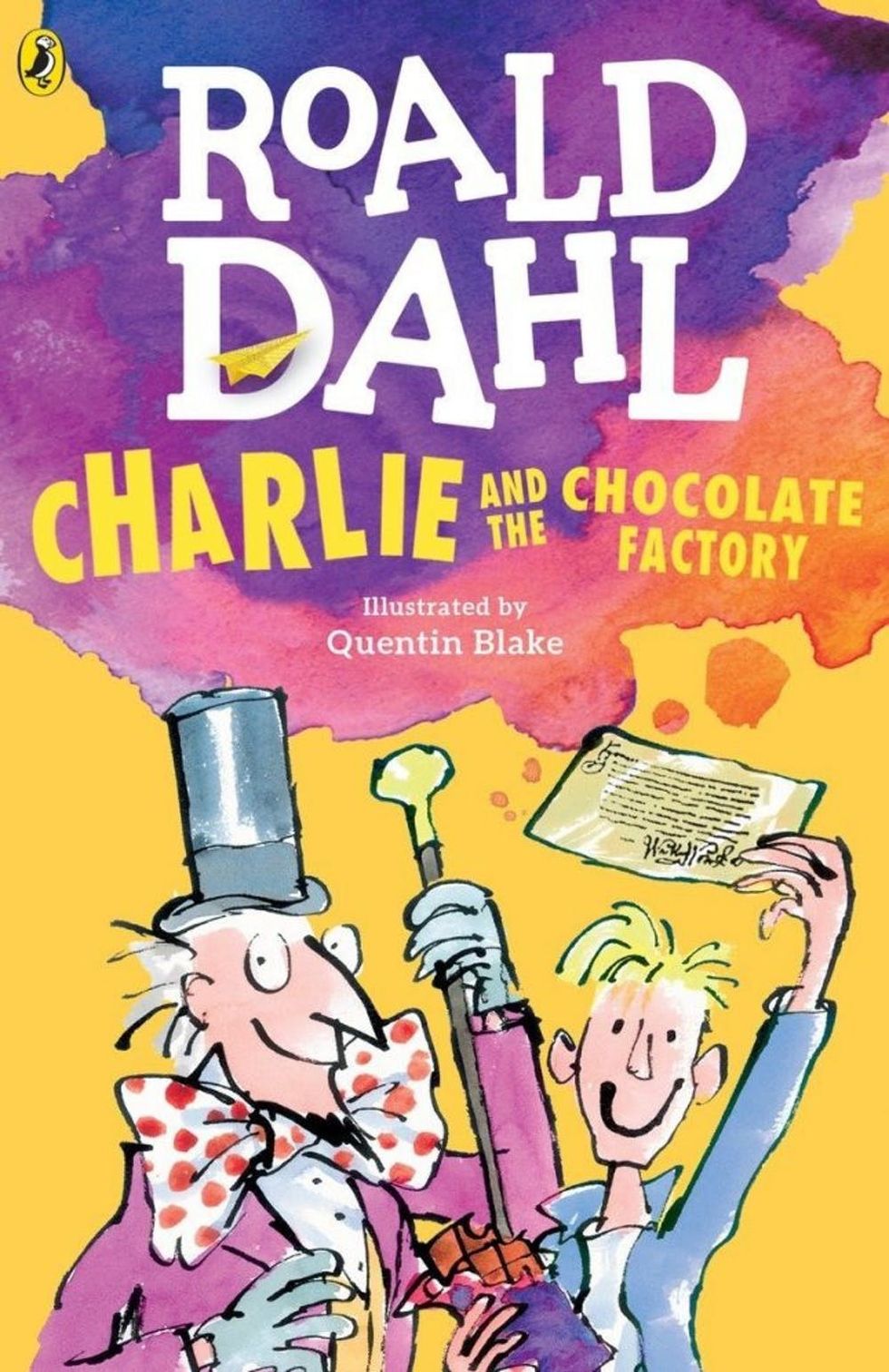 The Roald Dahl Literary Estate has teamed up with a myriad of storytellers, including Penguin Young Readers, Warner Bros. Theater Ventures, and Neal Street Productions to pull off these spectacular prizes. Want in? Sorry, adults, this contest is just for kids — we tripled checked the fine print! In order to enter, children ages 5-12 must submit a story idea of 100 words before May 31, 2017. So what are you waiting for? Teachers, parents, and aunties of the world: Gather your little ones and get their imaginations firing. Who knows — you might have a tiny Roald Dahl in your midst.
What's your favorite Roald Dahl novel? Tweet us @BritandCo and let us know!
(h/t Publisher's Weekly; Photos via Getty and Ronald Dumont/Getty)