The Ultimate Super Bowl Punch: The Scorpion Bowl
Jan 31, 2013
No idea what a Scorpion Bowl is? Typically served in Chinese restaurants, this mother of all drinks can easily be reappropriated for the mother of all bowls, the Super Bowl. It's a great party drink, and our take involves a little bit of red (grenadine) and gold (Goldschlager) for our rockstar 49ers.
---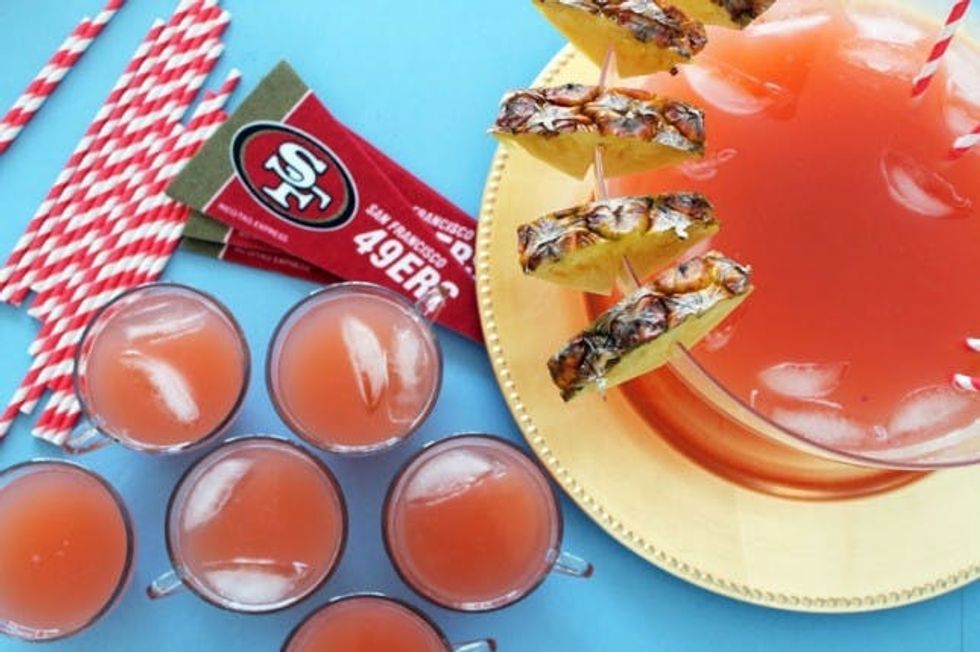 If you're going for the full Scorpion experience, you and your peeps will all use straws to drink out of one big punch bowl. Just be sure to check out which of your friends might have the flu before you start doling out straws ;)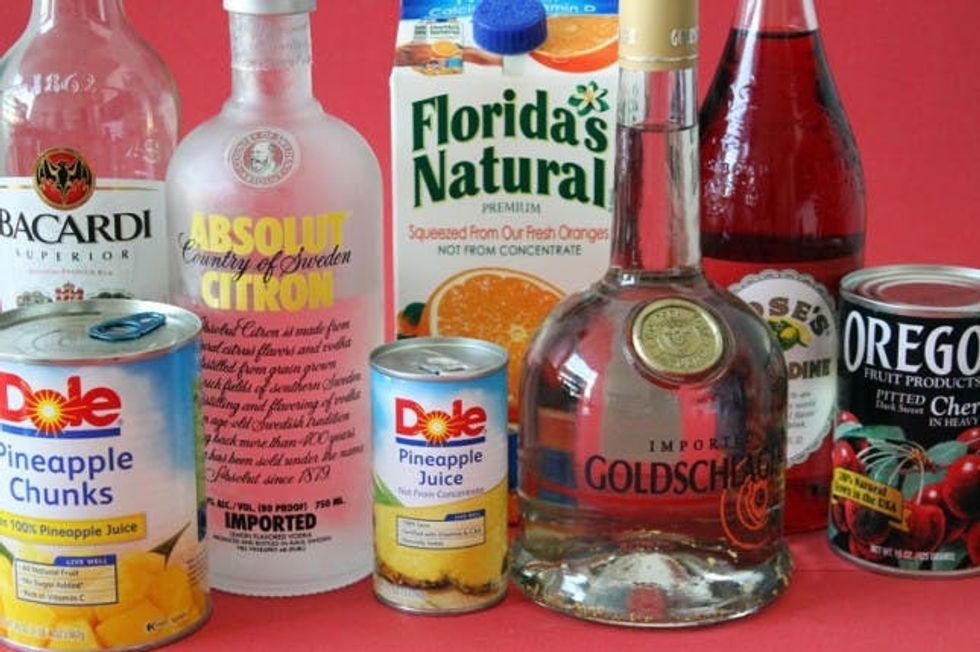 The ingredients for definitely have an everything-but-the-kitchen-sink quality. Many people add gin, dark rum, gold rum, and more. We tried to keep things on the simple side.
Ingredients:
– 6 oz citrus vodka
– 6 oz white rum
– 6 oz Goldschlager
– 2 oz grenadine
– 8 oz orange juice
– 3 cans pineapple juice (18 oz)
– 1 bottle champagne or prosecco
– optional: canned cherries + pineapple chunks
We love punches like this because you can totally freestyle and make use of all those random liquors and ingredients you have sitting around your bar area.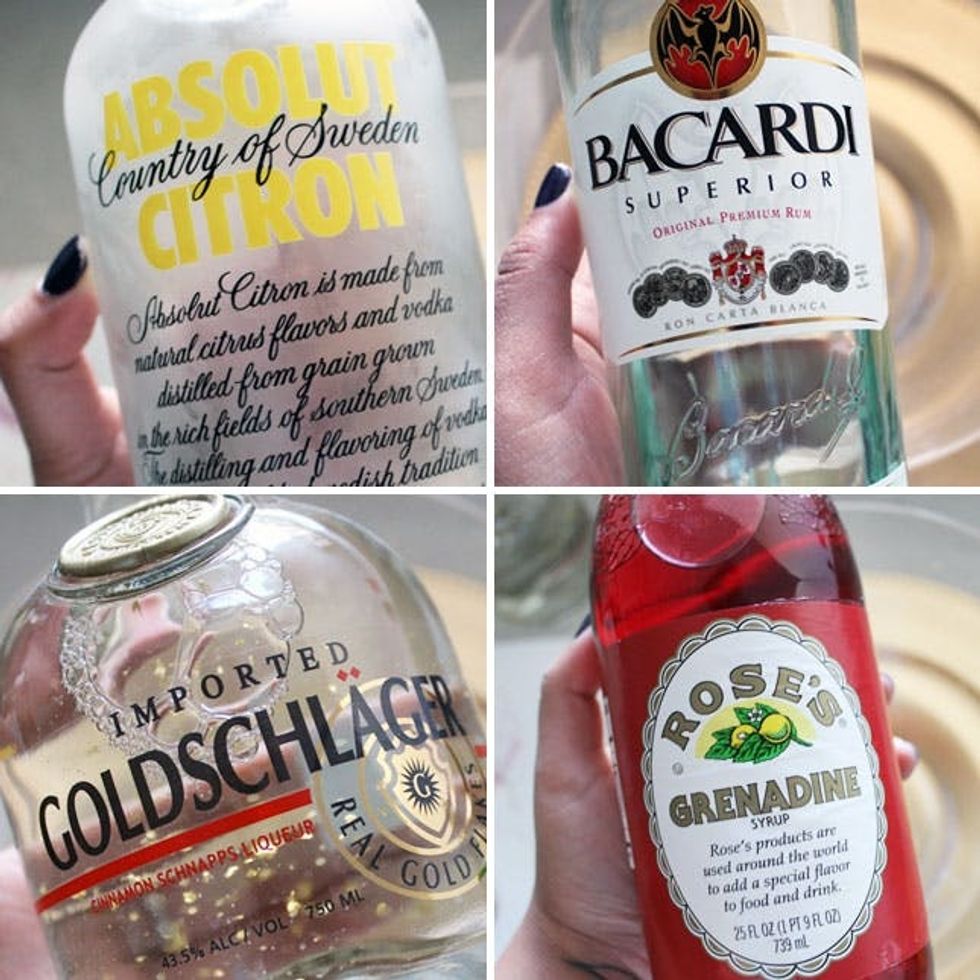 First, mix the vodka, rum, Goldschlager and grenadine together.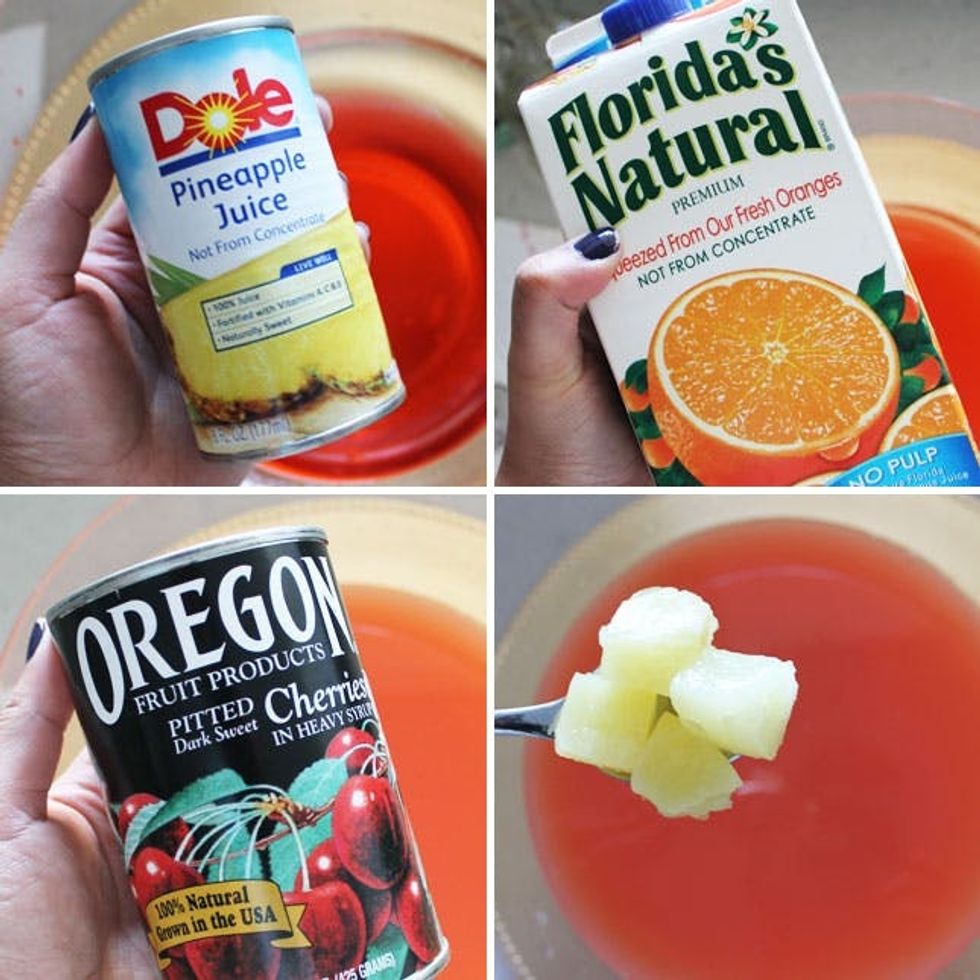 Then add in pineapple juice, orange juice, cherries, and pineapple chunks.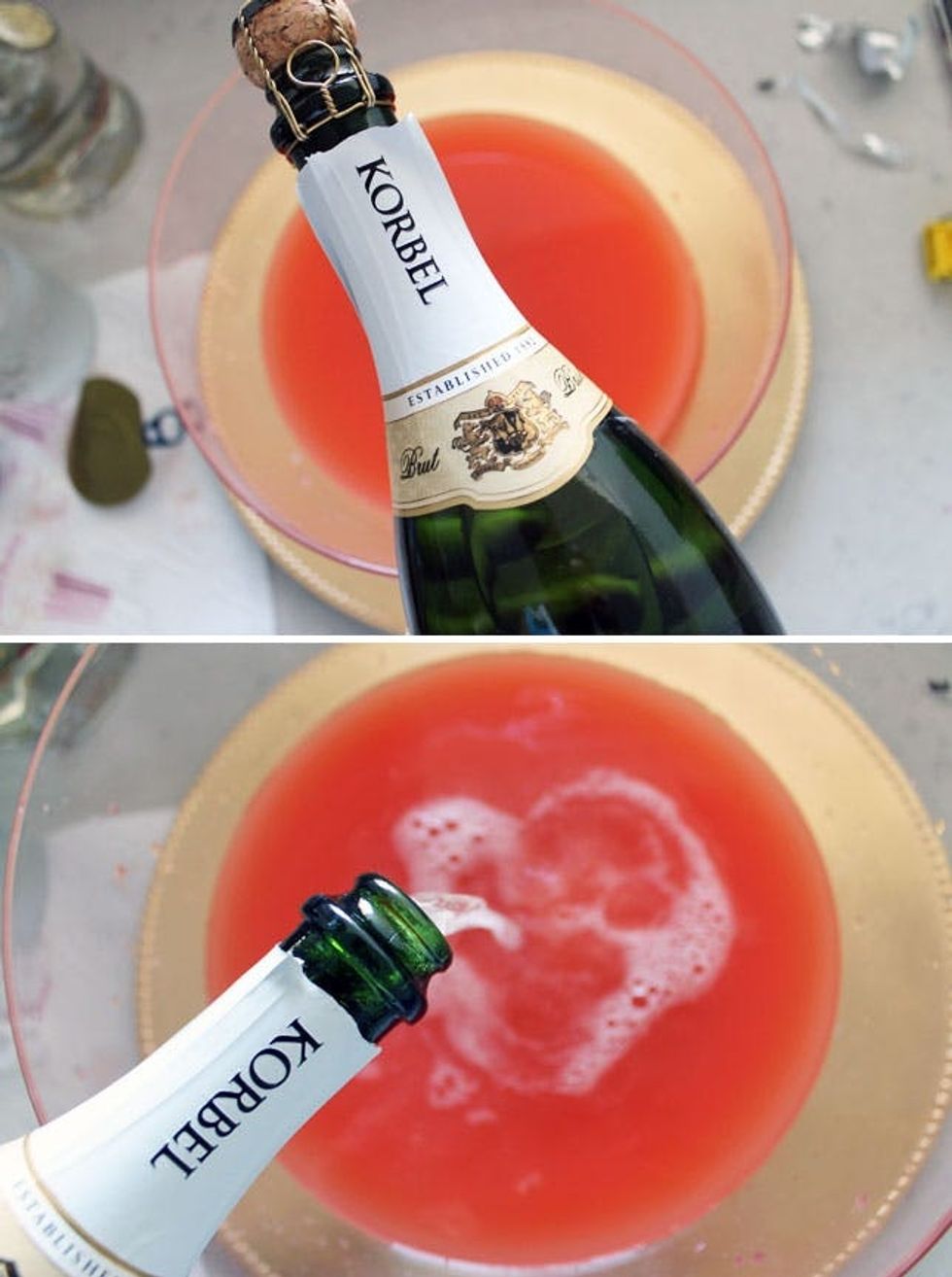 Right before you serve, pour in a bottle of bubbly!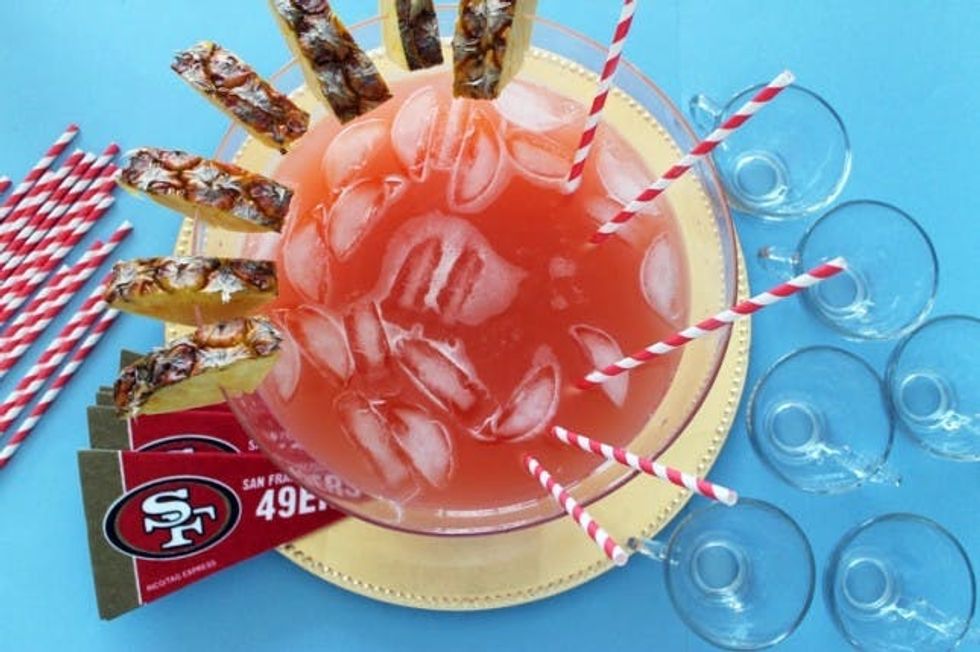 Serve with a bunch of straws, pineapple wedges, and cups for those folks who are worried about germs ;)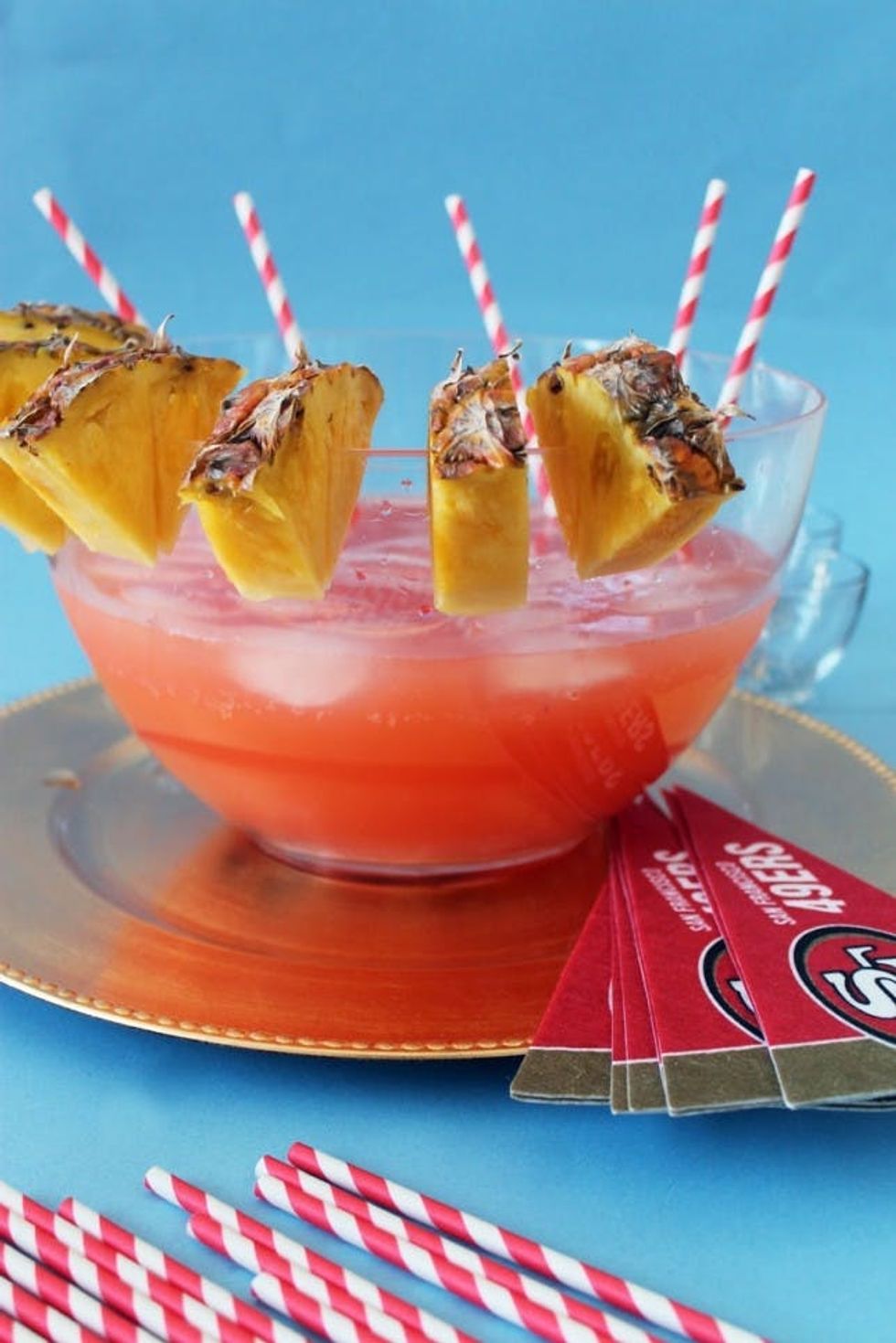 Have you ever made or tried a Scorpion Bowl? What are your favorite punch recipes for parties? Talk to us in the comments below.
Anjelika Temple
As Co-Founder and Chief Creative Officer of Brit + Co, Anjelika Temple brings her voracious consumption of all things creative and colorful to DIY projects, geeky gadgetry finds and more. When she's not DIY-ing her heart out, you'll find her throwing dinner parties with friends or adventuring with her husband David, their daughters Anokhi and Indira, and their silly dog Turkey.
DIY Recipes