5 Self-Care Tips to Relax and Soothe Stress
Jul 25, 2018
An essential part of your healthy lifestyle is taking some time to unwind and relax. Self-care is not selfish — we always say that when you take care of yourself, you're better able to care for everyone else in your life. You're a better partner, friend, mother, leader, and coworker.
Today we're sharing five tips to care for YOU, mind, body, and spirit. These will help you unwind, bust stress, and feel your best. You deserve it!
---
These tips are featured from your new Balanced and Beautiful book! It's the ultimate five-day guide to feel your most refreshed, motivated, inspired, energized, and relaxed. Every chapter is filled with workouts, recipes, girl talk, beauty tips, lifestyle advice, and mindfulness guides. Get your copy here!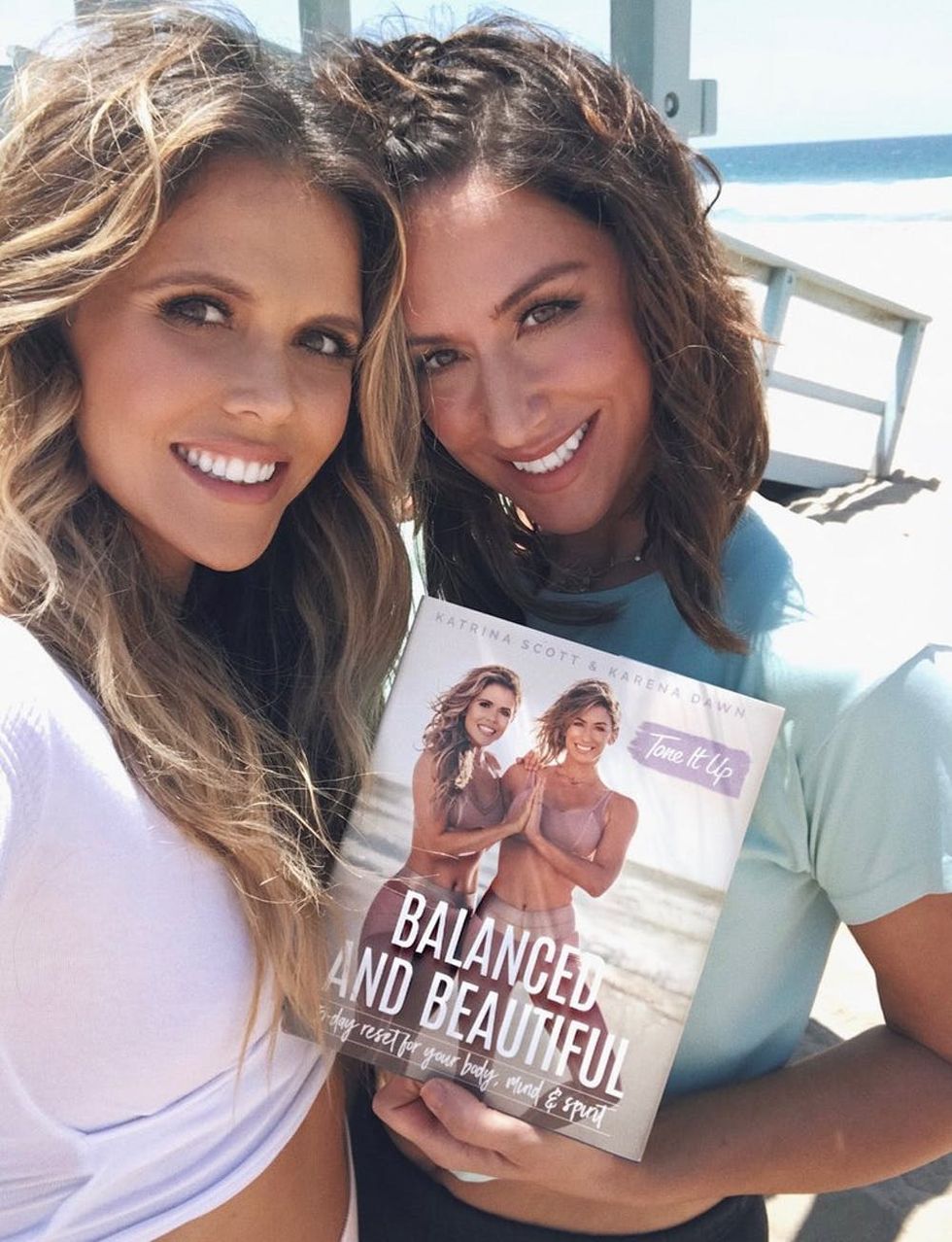 1. Throw a Girls' Night in. Relax with your girls! Pick up some wine or kombucha and ask your friends to each bring a dish or app they love. Then turn on one of your favorite movies — we always love Clueless, The Breakfast Club, or The Holiday. You can set the scene with dim lights and candles and fill the room with pillows and blankets to help everyone get comfy. And don't forget the popcorn! We make our own healthy version on the stovetop and flavor it with 1 tsp. ground cinnamon and 1 tbsp. coconut sugar. So delicious!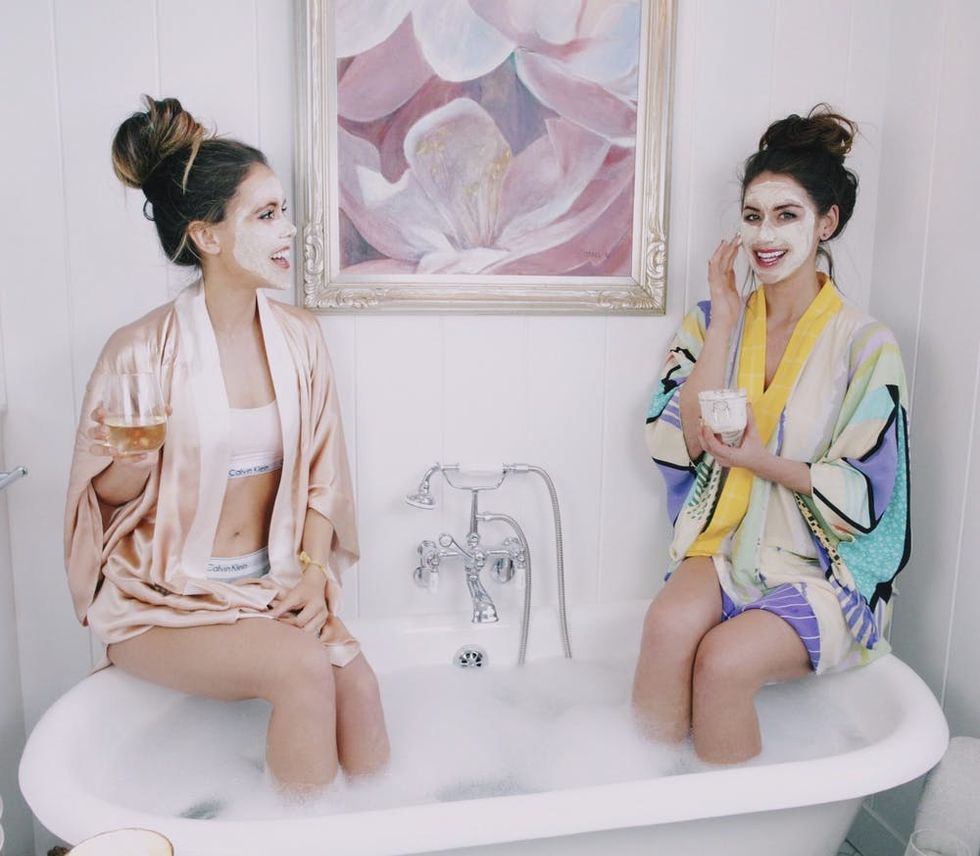 2. Make a DIY face mask. Bring the spa home! We love this moisturizing avocado face mask:
1/2 ripe avocado
1 tsp. plain yogurt
1 tsp. honey
1. In a bowl, mix together all ingredients.
2. Apply to your face and let sit for 10-15 minutes. Rinse with warm water and a washcloth.
3. Get out for a stroll. If you're having a stressful day, take a 10-minute walk on your lunch break or go for an evening walk with a girlfriend. Exercise releases feel-good endorphins, which can combat anxiety. The sounds of nature will soothe you too. You can also take this opportunity to confide in your girlfriend or call your mom! Sharing your feelings is so therapeutic and will immediately help you feel more relaxed.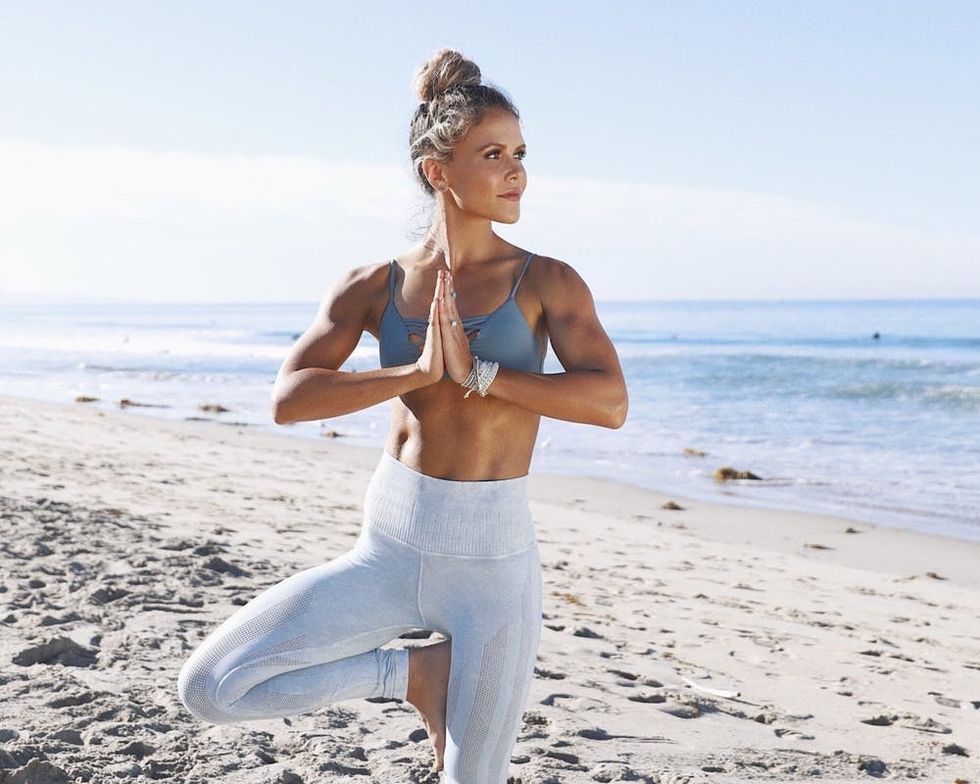 3. Namaste away stress. A yoga class always give us relaxed, happy vibes! Plus, research has linked yoga to decreased stress levels. Make a yoga and brunch date with a girlfriend or schedule one of the amazing yoga classes in your Studio Tone It Up app.
4. Watch the sunset. This sounds so simple, but watching the sunset can be a powerful way to unwind and connect with yourself. Make it a tradition and no matter what you're doing, aim to power down your computer and put away your phone and be present in the moment. As you watch, take a minute to reflect on your day and everything you accomplished.
What are your favorite self-care ideas? Share them with us @BritandCo and @ToneItUp.
(Photos via Tone It Up)
Tone It Up
Tone It Up is a fitness and lifestyle community created by founders and best friends Karena Dawn and Katrina Scott. Since launching in 2009 in Southern California, K&K have paved the way for social fitness, connecting women all over the world. Offering fitness videos, daily workouts, cooking segments, recipes and girlfriend advice, Karena and Katrina continue to help millions of women live energetic and confident lives.
Health
Still haven't taken up that new creative skills you swore you'd learn this year? Or ready to take your design skills to the next level? Let's say so long to the weirdest year ever by checking those big learn-something-new goals off our perpetual to-do lists.
We've teamed up with Clorox to give you the gift of unlimited creativity now through the end of the year. Once you sign up, you can take as many of our 120+ classes as you want for FREE for one whole month!
Here's how it works:

Head to brit.co/learn and sign up for the "All Access Pass."
Use the code "CLOROXCARES" at checkout to redeem your free month of classes.
You will be automagically signed up for Clorox's email list once you redeem your free all access pass. (It's the #1 Choice for Disinfection!)
Your pass lasts one month from when you checkout. This means you have unlimited access to all the classes during that month.
This offer is valid now through December 27, 2020.
Browse our catalog to find the right class for you, tell a friend and take the class together over Zoom, or organize a 'cocktails + crafts' night with a friend in your bubble so you can learn something new together.
What are you waiting for? Time to start learning all the things!

Thanks to Clorox for making this happen! When it counts, trust Clorox.
Lifestyle