Hold Up, Technology Isn't Ruining Our Relationships After All
Oct 23, 2015
If you've got a smart phone, then it's probably your source for everything weather-, news-, entertainment– and organization-related. And while all that tech is super important to living our lives on the go, recent studies have started to suggest that our fave tech might be affecting our relationships with people.
A recent Baylor University study claimed that technology has become a relationship ruiner. In fact, people have become so attached to their smartphones that a new term has been created. "Phubbing," or "partner phone snubbing," has supposedly become a problem leading to lower levels of satisfaction in a relationship, as well as depression. But that might not necessarily be the case. As a new report from the Pew Research Center found, technology has actually made connections stronger — especially among teenagers.
---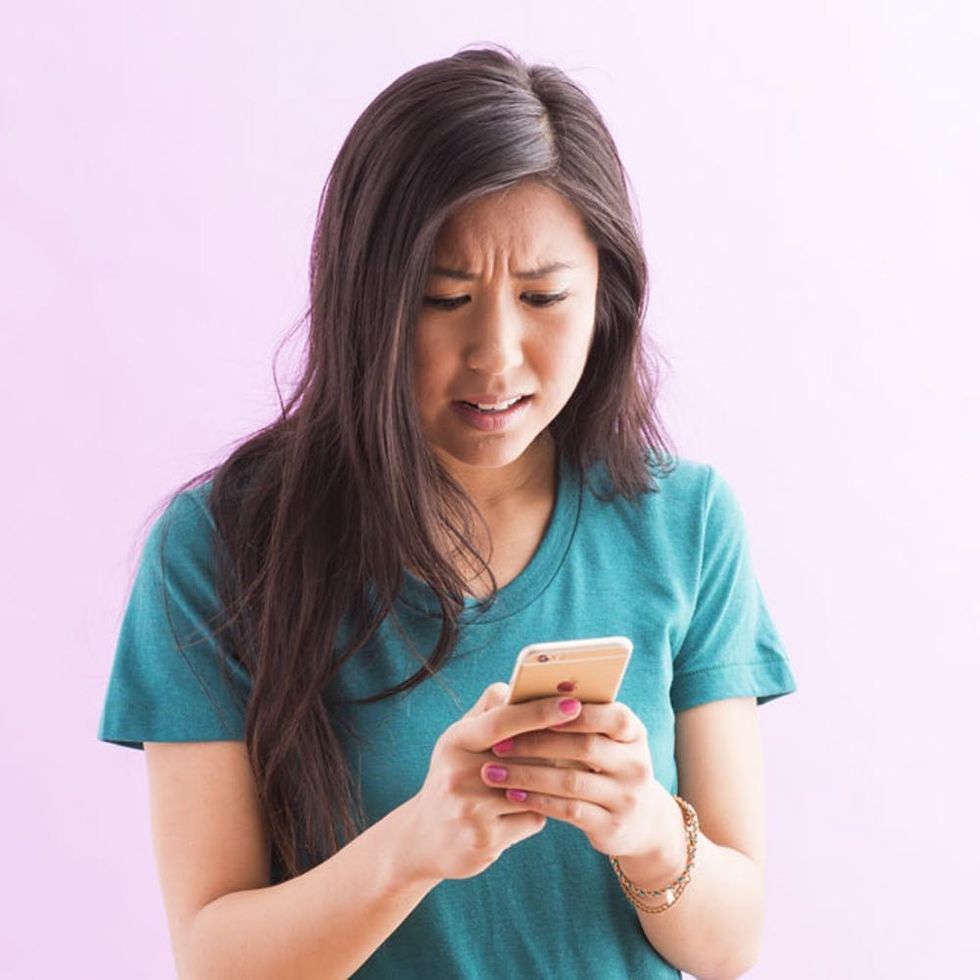 The Pew Research Center took a survey of teens aged 13 to 17 to examine American teenagers and their "digital romantic practices." According to the survey, 57 percent of teens have begun friendships in the digital space. However, while we're currently living in the age of Tinder, and meeting someone via an online dating app or site has become a sort of norm, teenagers aren't jumping on the swipe-left, swipe-right dating game. In fact, only eight percent of all American teens have met a romantic partner online.
But just because teens aren't meeting people online doesn't mean they're not utilizing technology for other romantic purposes. In fact, as the study found, technology is a "major vehicle" for flirting and expressing interest in a crush. About 50 percent of teens have told someone they were interested in them through Facebook or other social media sites, 47 percent have expressed attraction through "likes" or comments, 31 percent have sent flirtatious messages and 10 percent have sent sexy pics and videos of themselves.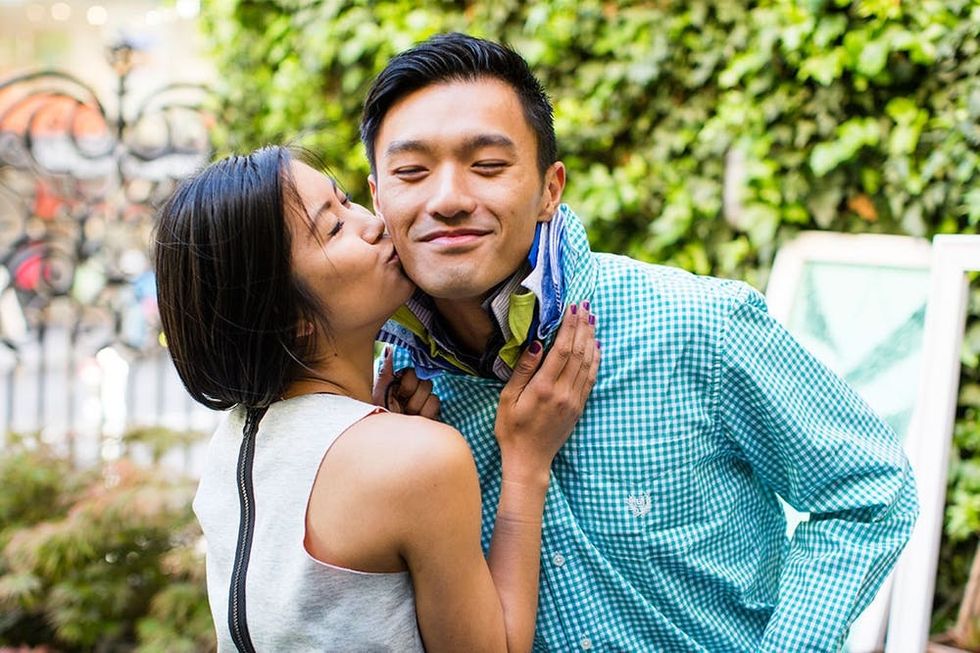 The online survey was conducted from September through October 2014 and then again from February through March 2015. The study also included 16 focus groups, conducted both online and in person. Social media was also found to be a great "entry level" for teens just entering the dating game. In fact, about a third of teens without prior dating experience begin to show their interest through likes or comments. Oh, to be young and in love… and equipped with a smart phone!
What do you think? Has technology helped or hurt your relationships? Let us know!
Kristine Fellizar
Kristi is an LA-based lifestyle writer living the dream as she hops from coffee shop to the next in search of the Holy Grail of Caffeine--and free Wi-Fi. She writes about all things related to sex, sexual health, dating, relationships, and women's issues for Bustle.