This 2-Ingredient Vegan Ice Cream Recipe Is a Total Game-Changer
Feb 18, 2018
When it comes to vegan desserts, it doesn't get easier than this two-ingredient banana "nice" cream. Made simply with bananas and a little non-dairy milk, it's just the thing to whip up when you're craving something sweet but don't feel like turning on the oven to make a batch of vegan cookies. You can even use it as a thick and creamy base for your smoothie bowls in the morning. Any excuse to eat ice cream for breakfast is a good one, right? This recipe is delicious on its own, but it also acts as the perfect base for adding all of your favorite flavors. Once you've made it, you'll never be too far from vegan ice cream paradise again.
---
Two-Ingredient Banana "Nice" Cream REcipe
Recipe from Justina Huddleston, Brit + Co
(Yields just over 1 pint of ice cream)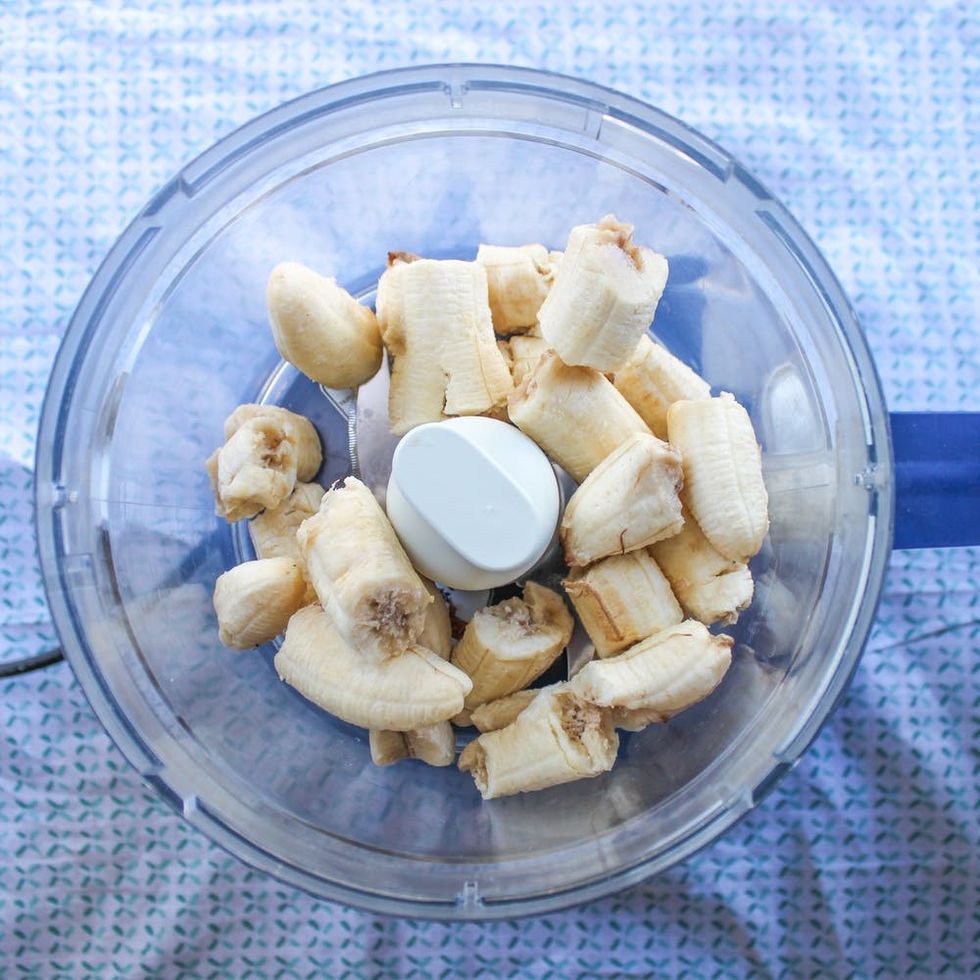 Instructions:
1. Peel your bananas and cut them into chunks. Freeze in a single layer overnight.
2. Once frozen, add your bananas to a food processor. Pulse until the large chunks are broken up, then puree until a creamy consistency is achieved, adding up to 1/3 cup of non-dairy milk until everything comes together.
3. Add any optional flavorings and pulse a few times until combined.
4. Scoop the ice cream into an air-tight container and freeze for 30 minutes before enjoying.
Notes: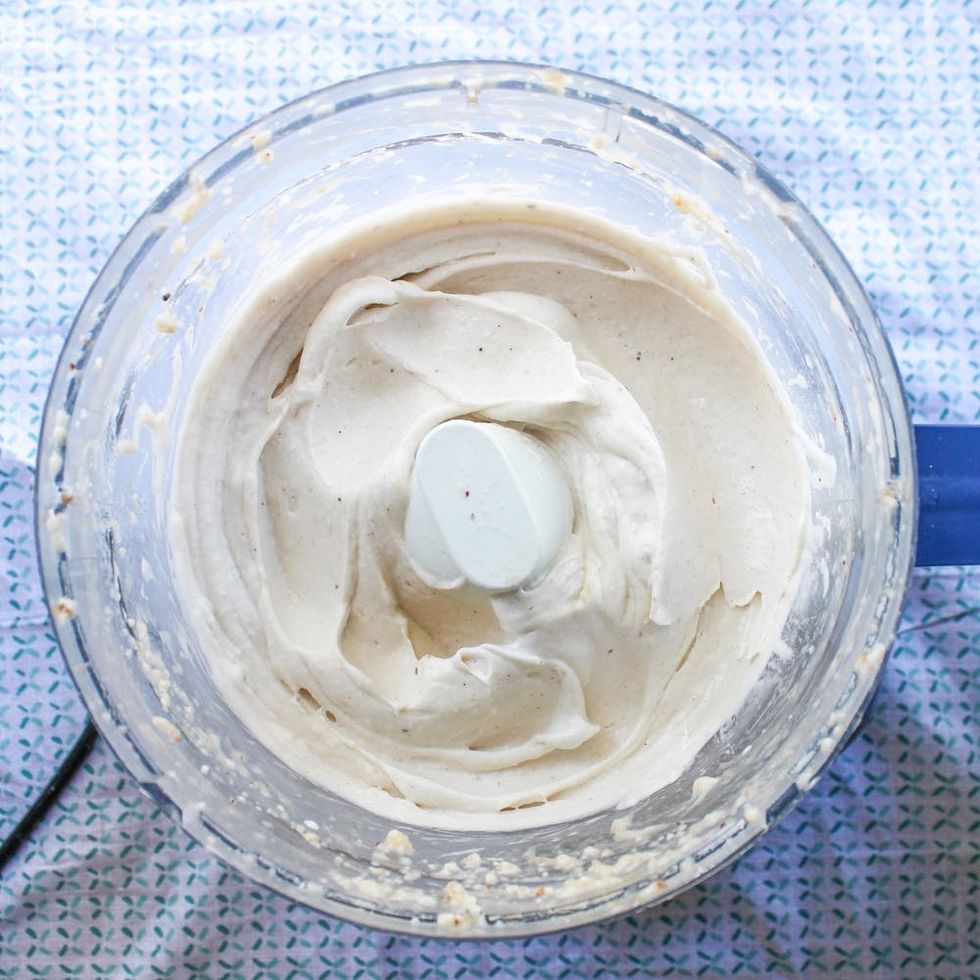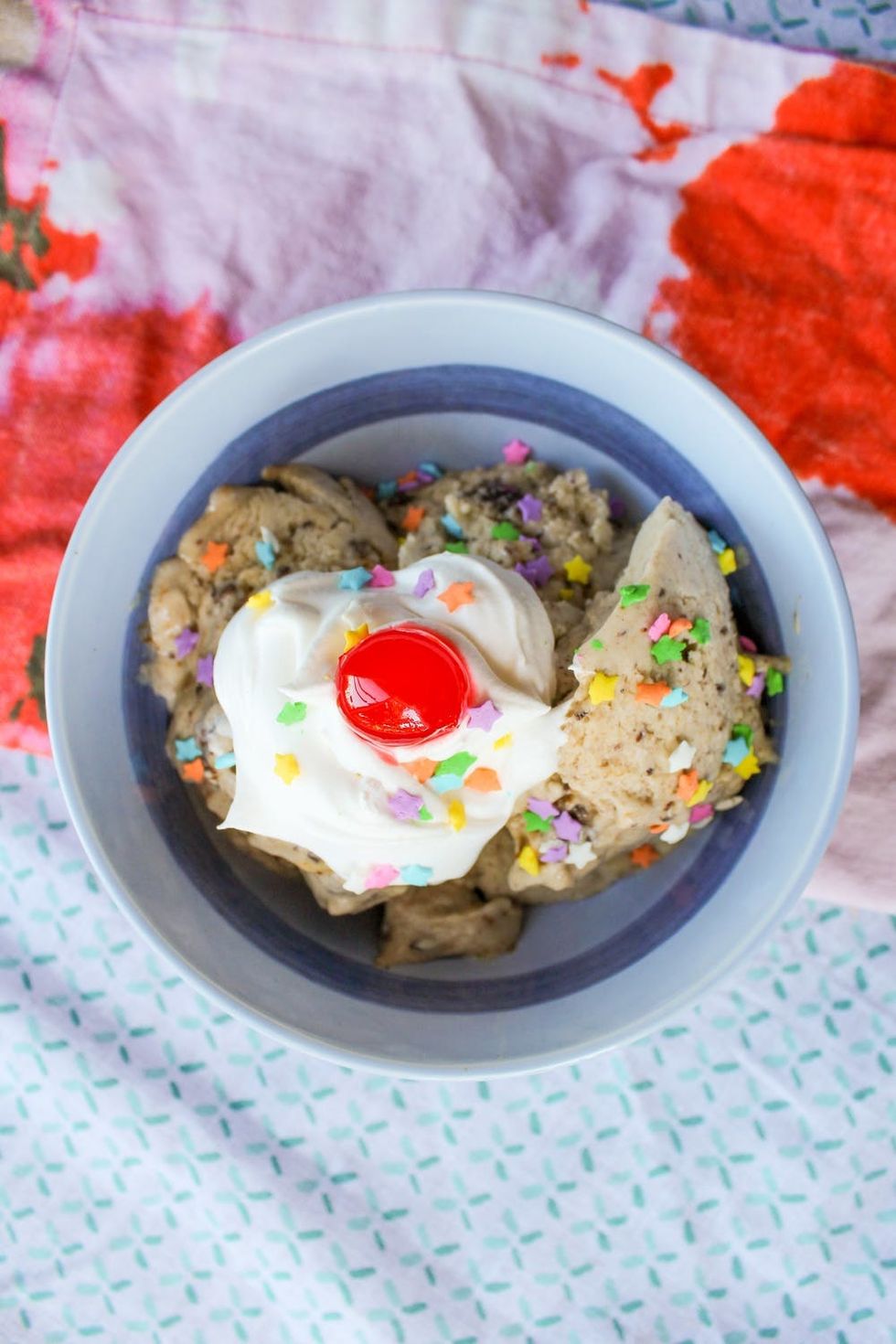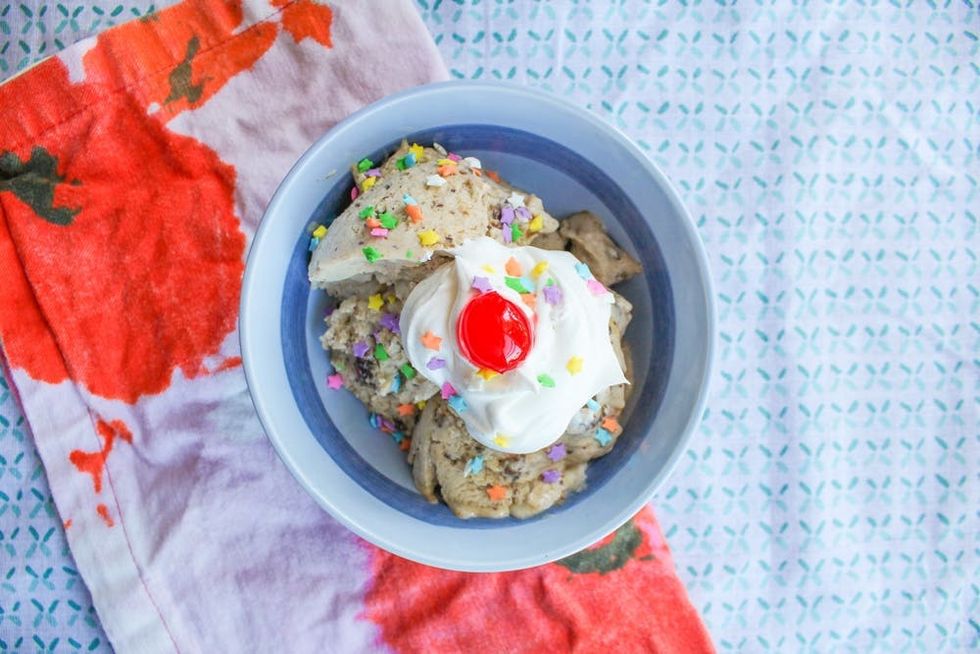 If you're still craving some vegan desserts, we've got you covered. Just follow along on Pinterest for more craveable recipes.
(Photos via Justina Huddleston / Brit + Co)