The 16 Best Summer Bachelorette Party Destinations in the US
Jun 18, 2016
Your BFF is getting married and it's time to plan her dream bachelorette party to celebrate. What better time of the year than summertime? It's sunny, vibrant and filled with anything-is-possible vibes. But figuring out the perfect summer bachelorette party destination is not always a walk in the park. Lucky for you, we've put together a list of 16 locations for every type of summer bachelorette shindig. Ahead, you'll find a mix of urban, small town and outdoorsy spots. So whether you and your crew are looking for an affordable trip in the mountains or a total foodie-friendly experience, this list will fit the bill. Get ready to start packing the most stylish bachelorette favors and consider the best summer bachelorette weekend planned.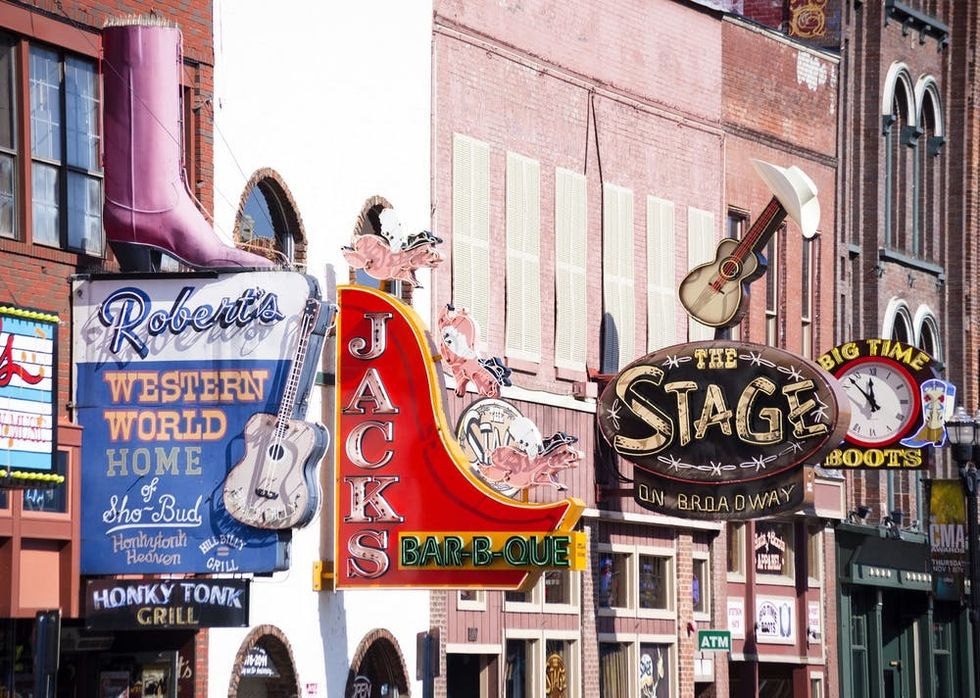 ---
1. Nashville, TN: Does the bride-to-be like fried chicken, country music and small-scale coffee roasters? Then Nashville is the place to be for all of the above. Stay at The 404, an urban oasis five-room boutique hotel, and enjoy the local whiskey distilleries like Popcorn Sutton and Nelson's Greenbrier.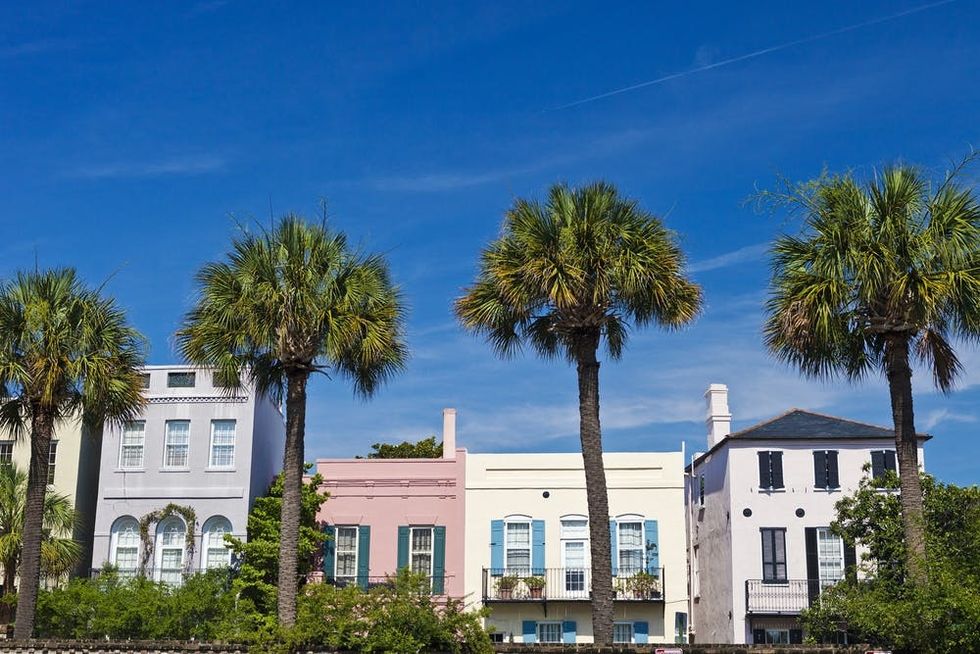 2. Charleston, SC: Urbane and welcoming tradition meets Southern chic in this super cute city. Staying at the dreamy Zero George Street boutique hotel is a *must* if you and your BFFs are planning an Insta-worthy stay. All the rooms feature original architectural elements, including heart pine floors, high ceilings and period millwork details that she'll love. And for the perfect Southern brunch with a twist, head to Cannon Green, where they have a live DJ every Sunday during the summertime.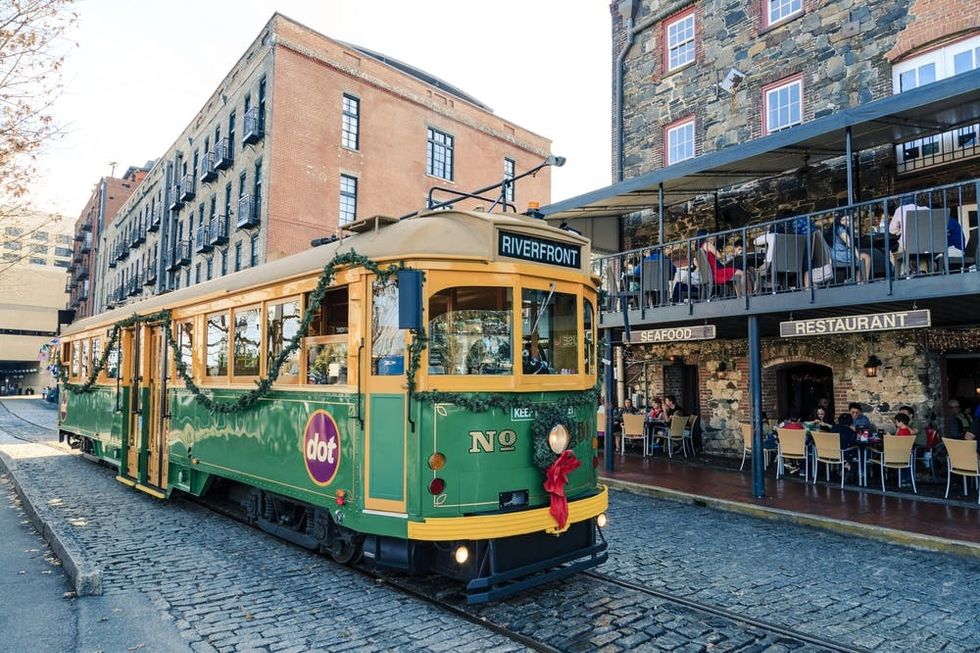 3. Savannah, GA: Pack your most comfortable shoes, because this is a town you can walk (with a drink in your hand) all weekend long. You'll see lots of beautiful stately oaks dripping Spanish moss and gorgeous Southern mansions nestled around small parks. While you're in town, make reservations at the Olde Pink House for dinner and make sure to go in the basement while you're there — it's said to be haunted!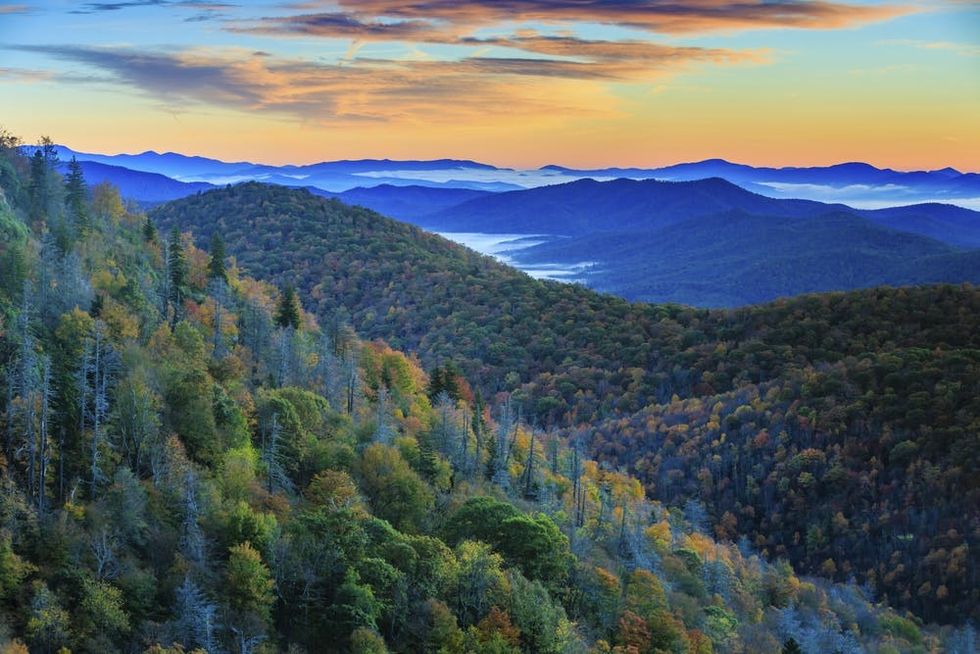 4. Asheville, NC: For the type of bride who loves lush green, natural surroundings and amazing food culture, head to Asheville and stay at the beautiful Grove Park Inn Resort for the prettiest of views. Make sure you include a morning hike on the parkway and indulge in a few local beers. For lunch, head to Luella's BBQ for delicious fare. They currently have two locations you can pick from. The menu is creative and you'll find the cutest old men playing bluegrass on most afternoons.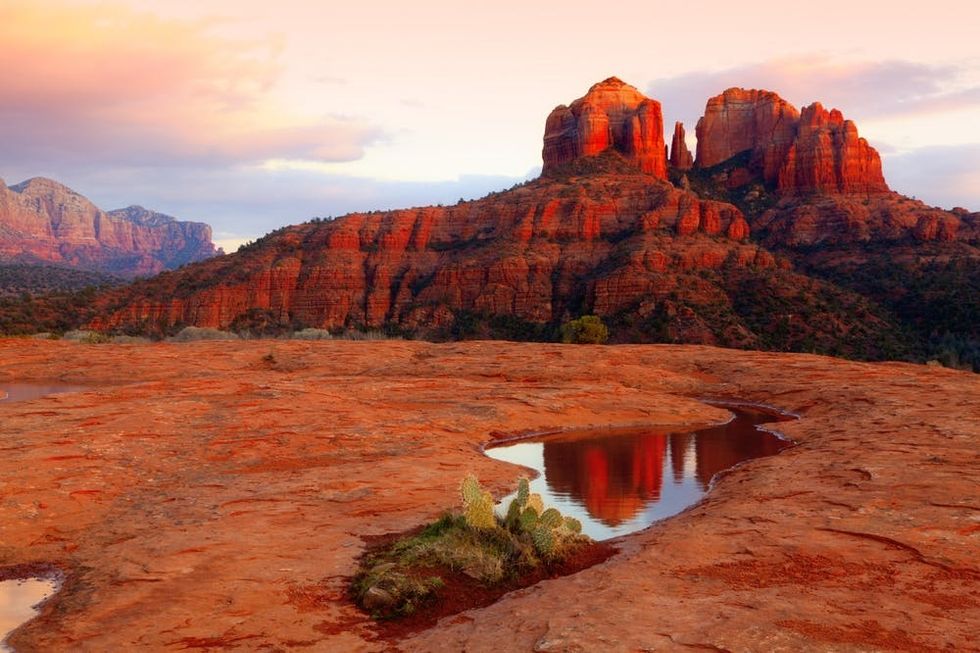 5. Sedona, AZ: Stunning red rocks are just one of the reasons why you might pick this awe-inspiring terrain for an adventure-filled weekend with your girls. You'll want to stay at El Portal Sedona Hotel for some upscale yet rustic-chic accommodations. Once you get there, drop your bags and head to Devil's Bridge for a photo-op at the top or get up early and watch the sunrise as you soar with the eagles in a hot air balloon. Talk about a magical trip!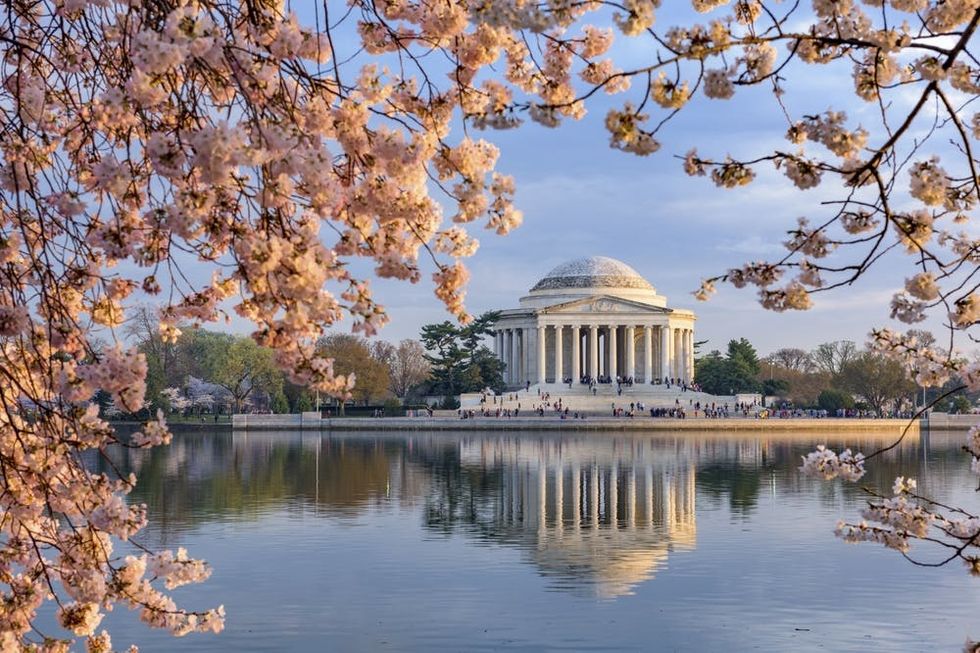 6. Washington, DC: When you think of our nation's capital, a scene or two from House of Cards probably comes to mind. But DC is home to so much more than politics and monuments — including vibrant art scenes, incredible restaurants and some seriously beautiful spots. For a budget-friendly stay, choose The Capitol Skyline Hotel. Its outdoor pool transforms into a lively party over the weekends in the summer and has shuttles that can take you to certain landmarks in the city so you don't struggle to look for parking.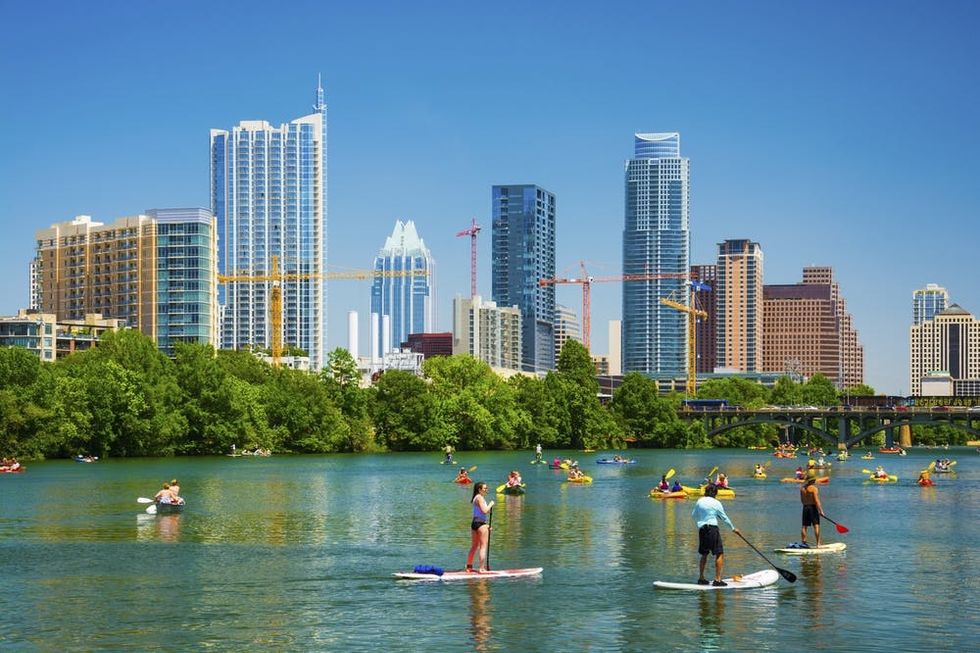 7. Austin, TX: With a self-professed motto of "Keep It Weird," this ever-expanding metropolis is ideal for the free-spirited bride-to-be. It has 250+ different music venues so it'll be super hard to choose the single best place to visit. However, seeing a live performance in Austin with your BFFs is an absolute MUST. Continental Club, Emo's, Stubbs and ACL Live are just some of our favorites. Make sure you also stop by one of the world-famous chic and colorful food trucks parked all over the city for a quick bite.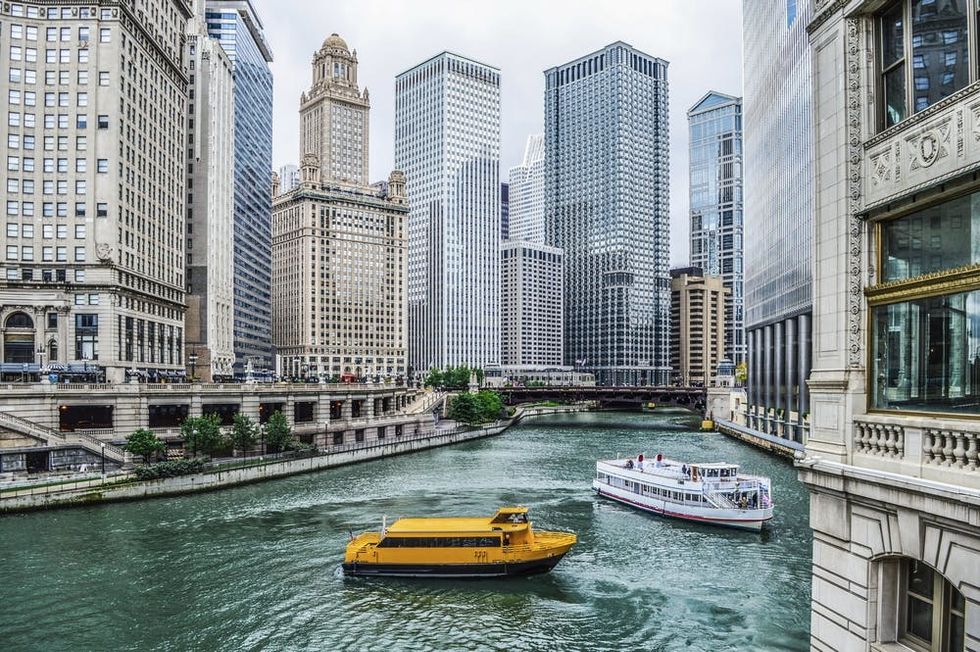 8. Chicago, IL: The Windy City was made for the best girls' weekend ever, with all its architectural sites and killer standup comedy. Make appointments to relax midday at the ultra-chic and sophisticated Johnathan Breitung Salon and Spa, even if it's just for a simple manicure. This isn't a budget-friendly spa, but you and your girls will seriously enjoy every moment of it. You'll also want to stop by Millennium Park at some point to catch one of the free concerts that the city hosts every summer.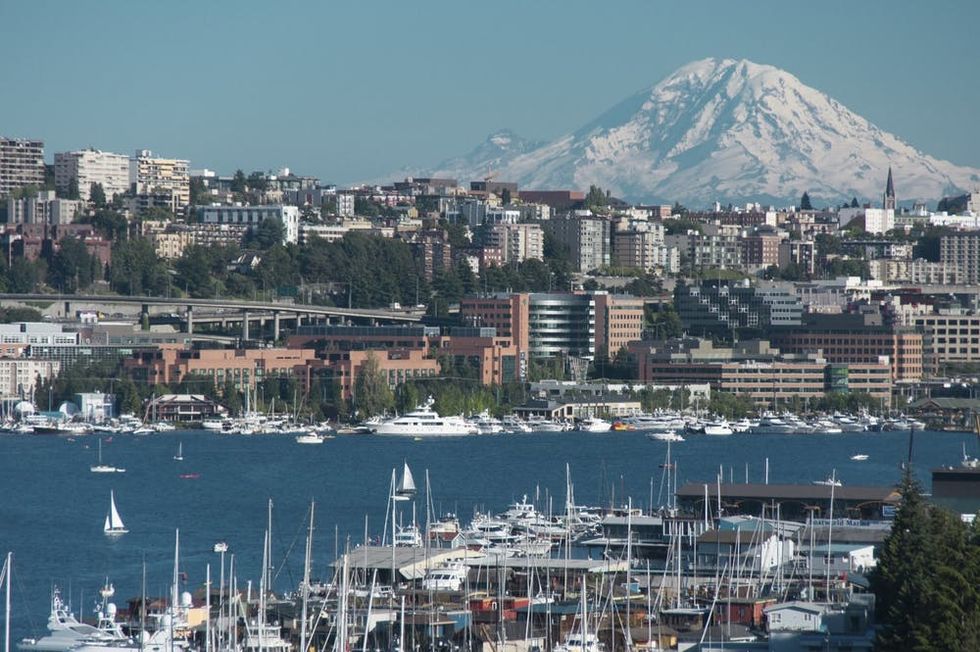 9. Seattle, WA: Known for its tech industry and the home of the very first Starbucks, this chill city also offers some of the most beautiful mountain and evergreen forests and plenty of unique spots for your group to visit. For a little shopping, make sure you visit Melrose Market, where you'll find the cutest flower shop — perfect for a flower crown DIY! No Seattle trip is complete without a photo of the iconic Space needle. If you plan ahead, you might even grab some seats to eat at its revolving restaurant.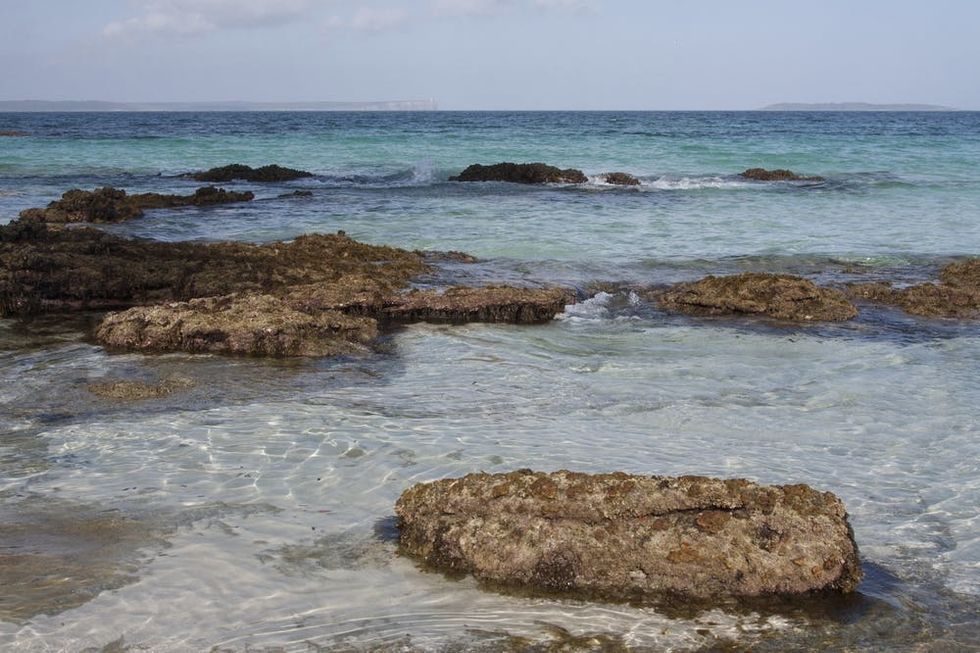 10. St. Simon Island, GA: If escaping to the coast is more your style, spend some time on Georgia's Golden Isles for a bathing suit-filled weekend. Rent a lovely oceanview Airbnb or stay at the incredible Jekyll Island Club Hotel for a unique getaway with your gals. While you're there, chow down on Chef John Palacio's locally sourced seafood at Echo and bike through the prettiest beach cottages on the east beach part of the island.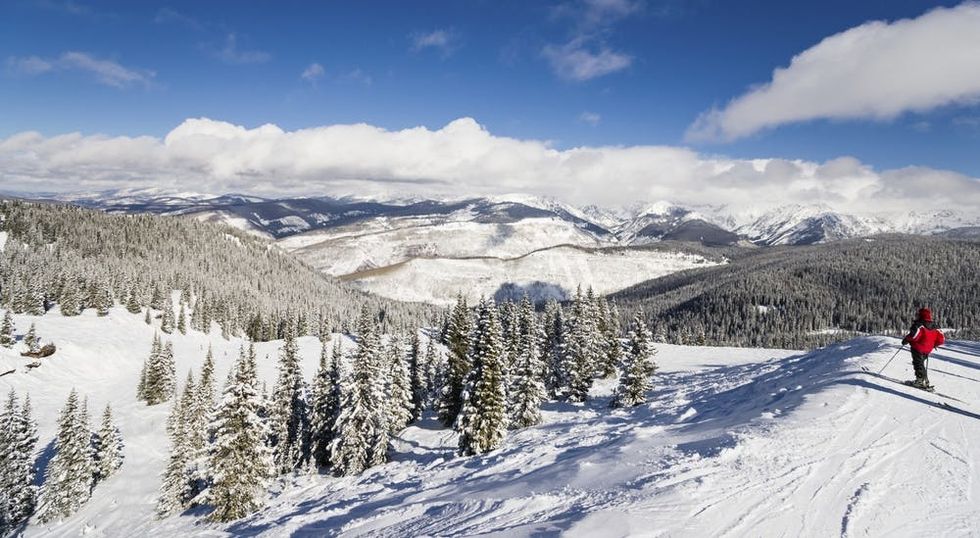 11. Vail, CO: You might know Vail as the ultimate skiing destination, but there's actually a lot to do during the summertime too. For an authentic ski lodge feel, stay at the Arrabelle at Vail Square. It'll be the perfect combo of luxury and old-world charm, and you'll seriously feel like you're in a different country. Sign the group up for a hiking trip for the full Colorado experience and enjoy the most delicious dinner at Mountain Standard, which has an outstanding drink menu. DRINK TIP: For something sweet, go with the Otoño Pina. For smokey, try the Smoke and Mirrors.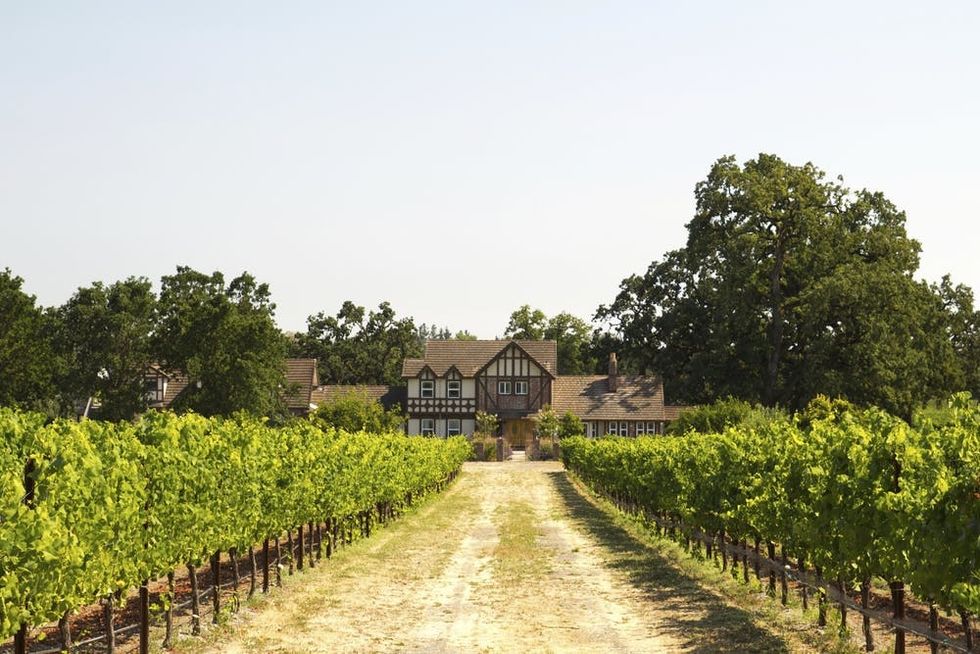 12. Sonoma and Napa County, CA: It's pretty safe to say that wine is the ultimate girl's girl drink, so including Sonoma County in this roundup was a given. Plus, if the couple is still undecided on wines and signature cocktails for their big day, this is the perfect opportunity for the bride to get a taste of what she really likes. Since hotel prices in Sonoma and Napa can get a bit crazy, try Wydown for a mid-price range. The location in downtown St. Helena is pretty unbeatable, and you'll be able to walk to all the shops and tasting rooms.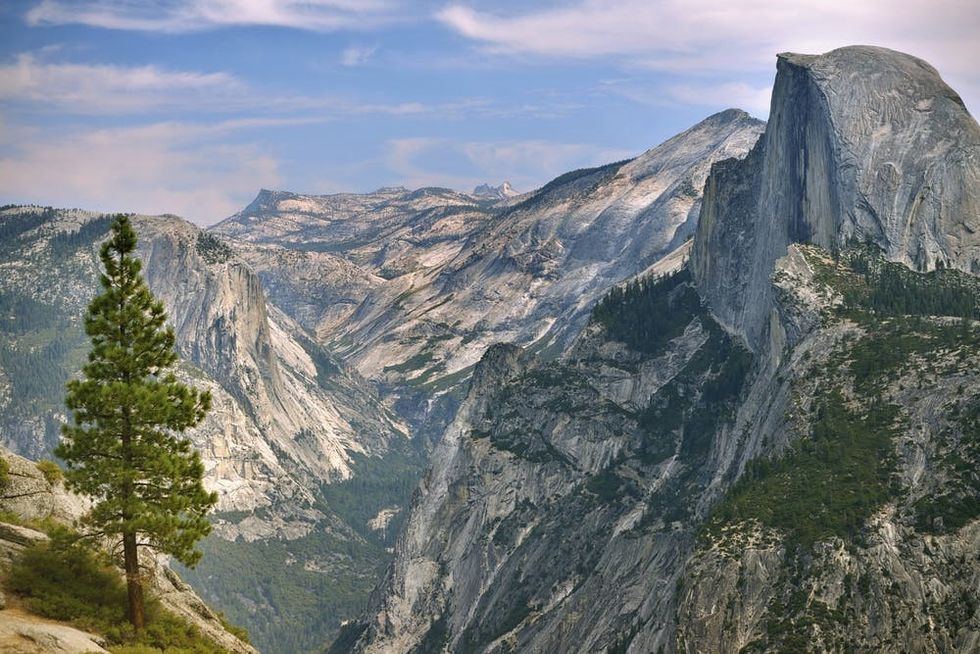 13. Yosemite, CA: If you're looking for a nature-loving adventure, head west to Yosemite National Park. You'll find so many different types of trails, but our ultimate favorite one is the Half Dome: a 14-16 mile round-trip trail that will seriously take your breath away. Make it a full-day adventure and pack sandwiches and snacks for a mini bachelorette picnic once you get to the top. Don't forget your camera, because you'll want to Instagram every bit of that view!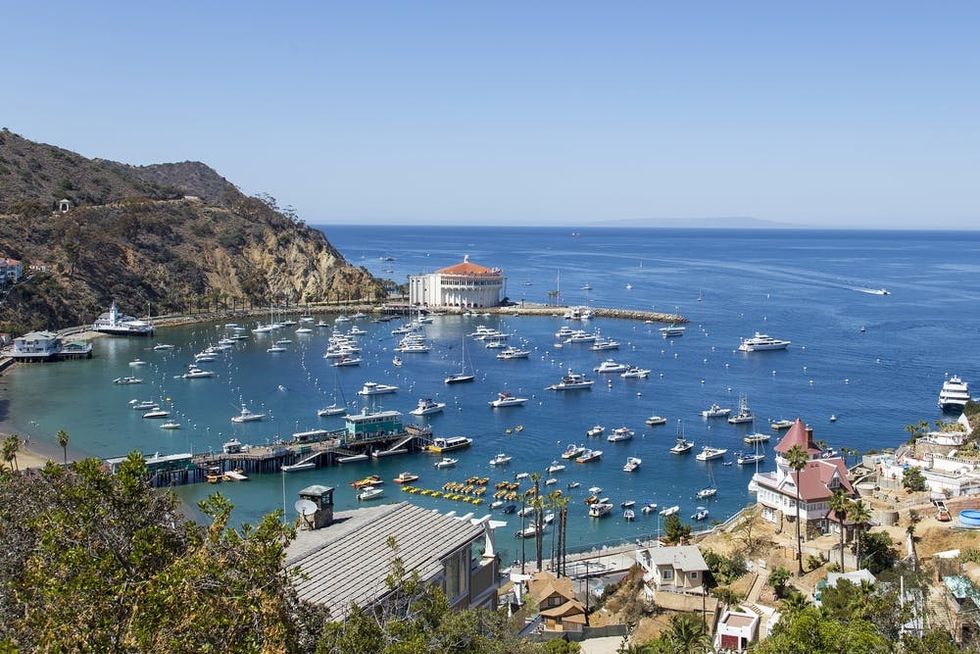 14. Santa Catalina Island, CA: Whimsical is the best way to describe a girls' weekend to Santa Catalina Island. After just a quick hour and some change by boat (with a bar!) from LA, set up camp at Pavilion Hotel and enjoy cozy Cali-king size beds right on the water, along with a free wine and cheese happy hour. For a little Hawaiian taste, head over to Luau Larry's and order everyone a Grey Goose martini and a plate of ooey-gooey oysters. Aloha!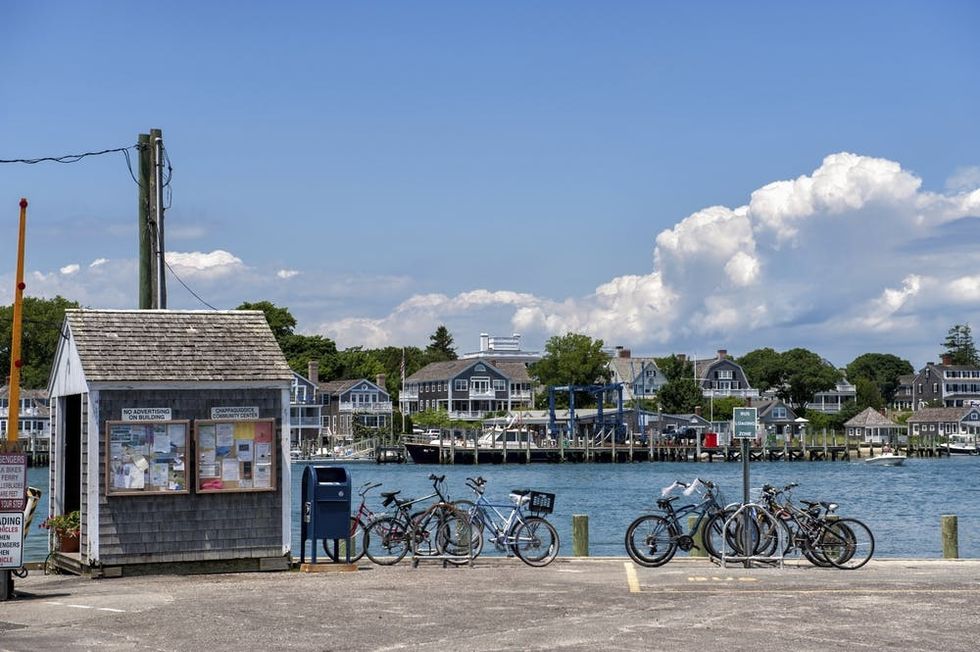 15. Martha's Vineyard, MA: Located off the coast of Cape Cod, this island is full of unspoiled natural beauty, sprawling beaches, rustic farms and bib-ready fish shacks. Browse Airbnb and HomeAway to find a place to stay for your entire crew. You'll find a variety of rental options across the island. While you're in town, grab everyone together and check out Farm.Field.Sea for some pretty cool island experiences like cheese making and wine tasting.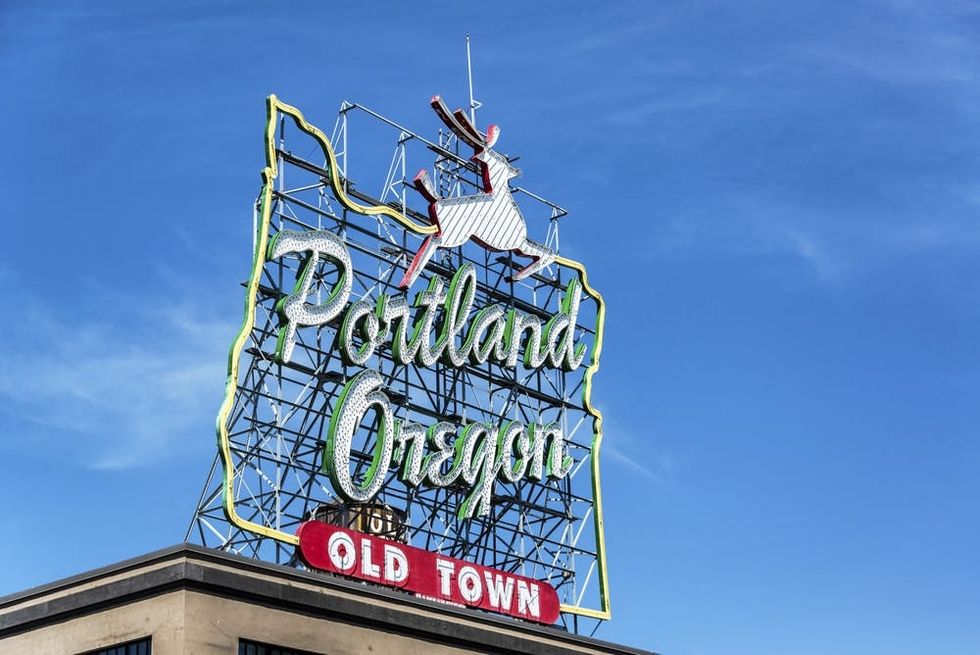 16. Portland, OR: If the bride-to-be is a self-proclaimed foodie, then there's no better weekend getaway than the City of Roses, which is famous for its quirky doughnuts, killer coffee and crazy number of microbreweries and wineries. Get the girls together and head to VOODOO Doughnut while you're sipping your morning coffee from Stumptown, the city's finest coffee. At night, prepare to hit the dance floor at Old Town Chinatown, where police block off the streets so you walk freely from bar to bar. What more could you want?
Where are you and your ladies going to celebrate the bride-to-be? Follow us on Pinterest for more bachelorette party ideas!
Melissa Paniagua
Melissa Paniagua is a freelance writer with a background in weddings and styling and an appreciation for all things innovative, artful and well-designed. She believes that everyday moments are a cause for celebration and loves green juice and coffee in equal measure. Follow her daily adventures on Instagram.