6 Creative Ways to Wear a Scarf Like a Cold-Weather Queen
Nov 25, 2017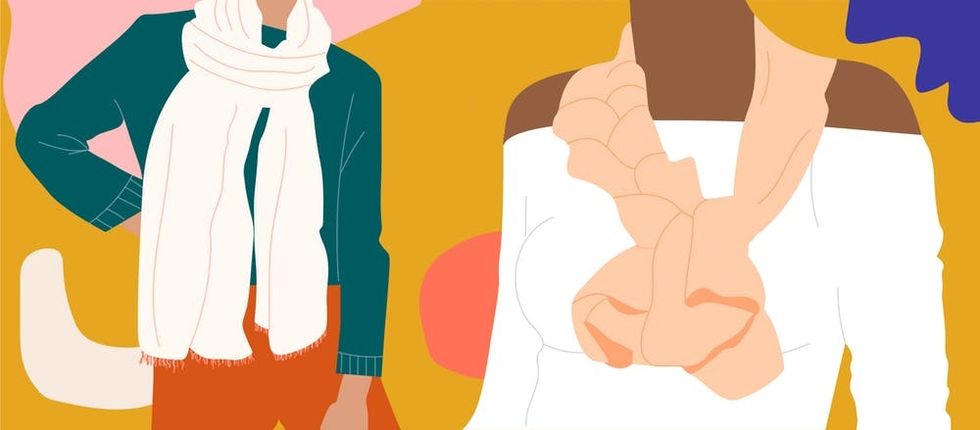 Cozy season is in full effect and we couldn't be more excited to reintroduce our fave accessory back into the weekly (okay, daily) style rotation. That's right, ladies; the scarf is back and it's as cute and functional as ever! Wearing the same tied-up look can get tired real fast, which is why we're here to show you how to achieve dramatically different looks in just a few simple steps. Slide through to learn six creative ways to stylishly rock a scarf all cuffing season long.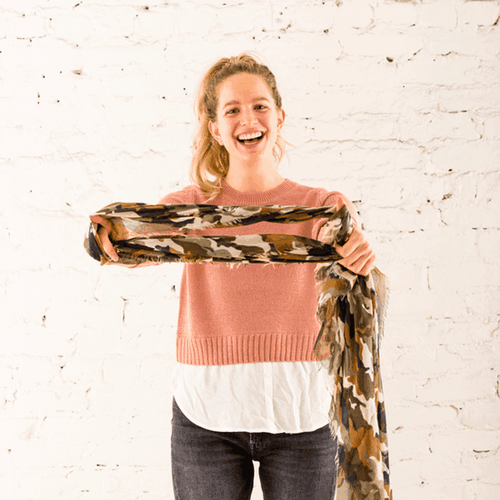 French Knot: We love this style because it looks complicated but is actually very easy to pull off. Begin by folding your scarf lengthwise and then draping over the back of your neck so that one side is the loop and the other side is two loose ends. Take one end and weave it over and under the loop, before letting it rest. Then take the other end and weave it over and under the loop, also letting it rest. Voilà!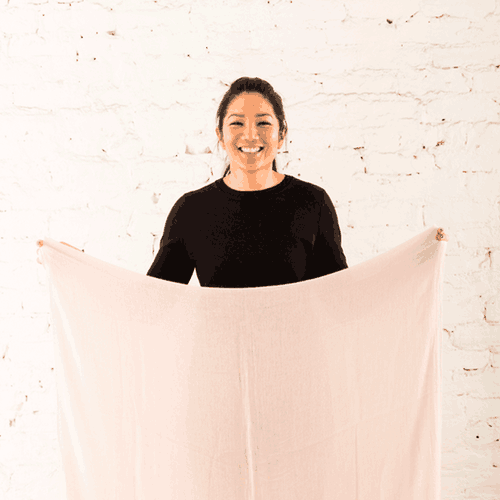 Neckerchief: Lucky for us, the beloved bandana trend carried over into cooler months. Take your scarf and fold it diagonally into a triangle, twice. Then take the ends and tie them together behind your neck. Single or double knot as needed. Yes, it's really that simple!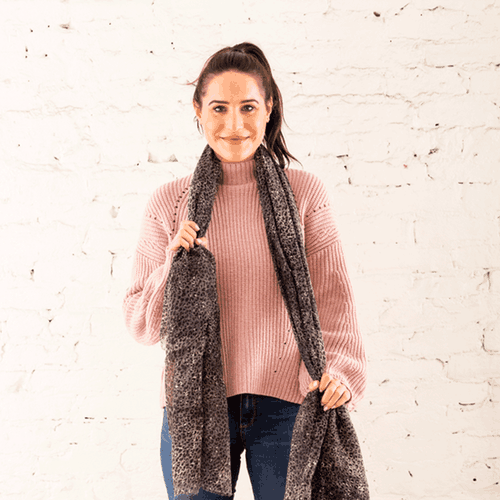 Rolled Loop: Wrap the scarf around your neck once. Then, take each end and go up and over the neck loop. Ta-da!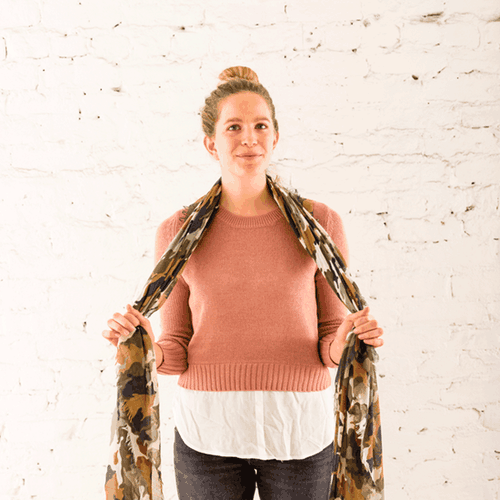 Double Loop: This method is just a souped-up version of the basic loop. Drape the scarf around the back of your neck as usual. Take one end and wrap around your neck twice. Adjust so the ends are approximately the same length. Finish this look by tying a small double knot with the loose ends to keep the tie from shifting around and shorten the scarf ends a little more.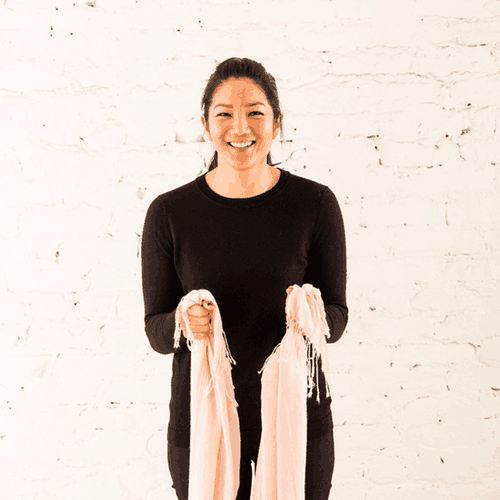 Faux Infinity: The only thing we love more than infinity scarves is the idea that *any* scarf can become one! This is by far the easiest method because you just create a circle by tying the scarf ends together. Then throw on and loop as many times as you want!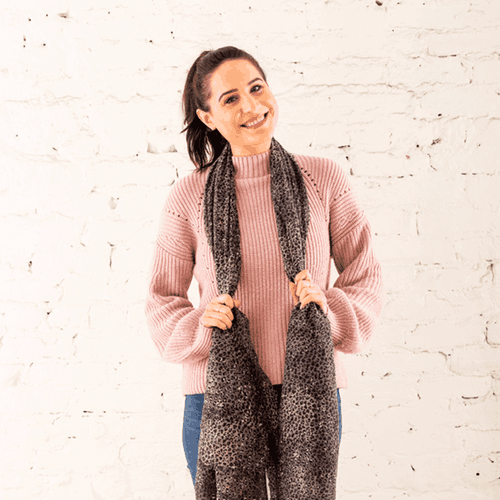 Braid: This look is the most involved but still pretty simple. Begin by looping around your neck as usual and tying a loose half knot. Pull one end so that it's significantly longer than the other. Then, take the longer side (we'll say "left" side) and cross it over the "right" side and pull it over the loop. Next, take the "right" side and cross it over the "left" side and pull it over the loop. The braid may take a little futzing with as you go, but be patient because the end result is DOPE.

Follow us on Facebook for more style tutorials!
 
Models: Anne Mendelsohn, Lesley Chen, and Beth Wischnia
Photography: Chris Andre
Illustration: Torii Burnett
Scarves: H&M
Lindsey Graham-Jones
Lindsey is a lover of all things animal print, a surfer of knee-high waves, and a seeker of sunshine.