The *Ultimate* Wedding Registry Checklist for Every Room in the House
Mar 14, 2016

If you think planning a wedding is no easy task, just wait until you get to the wedding registry. When it comes time to decide on what plates to use for your next dinner, that's a piece of cake. But plates for your whole future? You've got some serious decision-making in the forecast. Just remember that shopping is fun! Your wedding should be a time to treat yourself, and there's no better way to indulge than a huge revamp of your new home together. Avoid ending up with dozens of serving dishes, mismatched plates and no towels left when it's laundry day with this *ultimate* checklist of new home living room essentials, kitchen baking essentials and everything in between. The main rule of thumb: If you already have some of these items, it's always worth asking for an upgrade.
---
Kitchen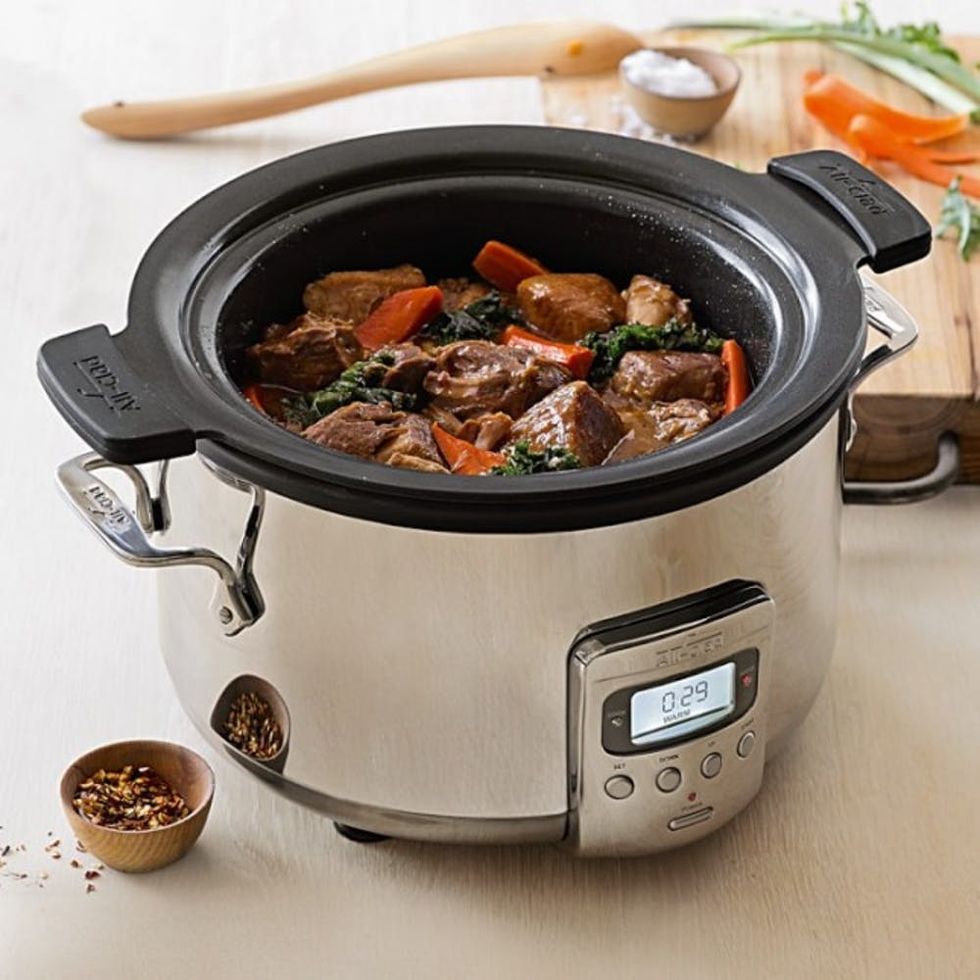 1. All-Clad Slow Cooker With Cast-Aluminum Insert ($300): This countertop cooking tool has been making couples' lives easier with tasty meals since 1970. The best part about this model is that you can also use the insert to brown ingredients before transferring it to the base for slow cooking. Talk about double duty!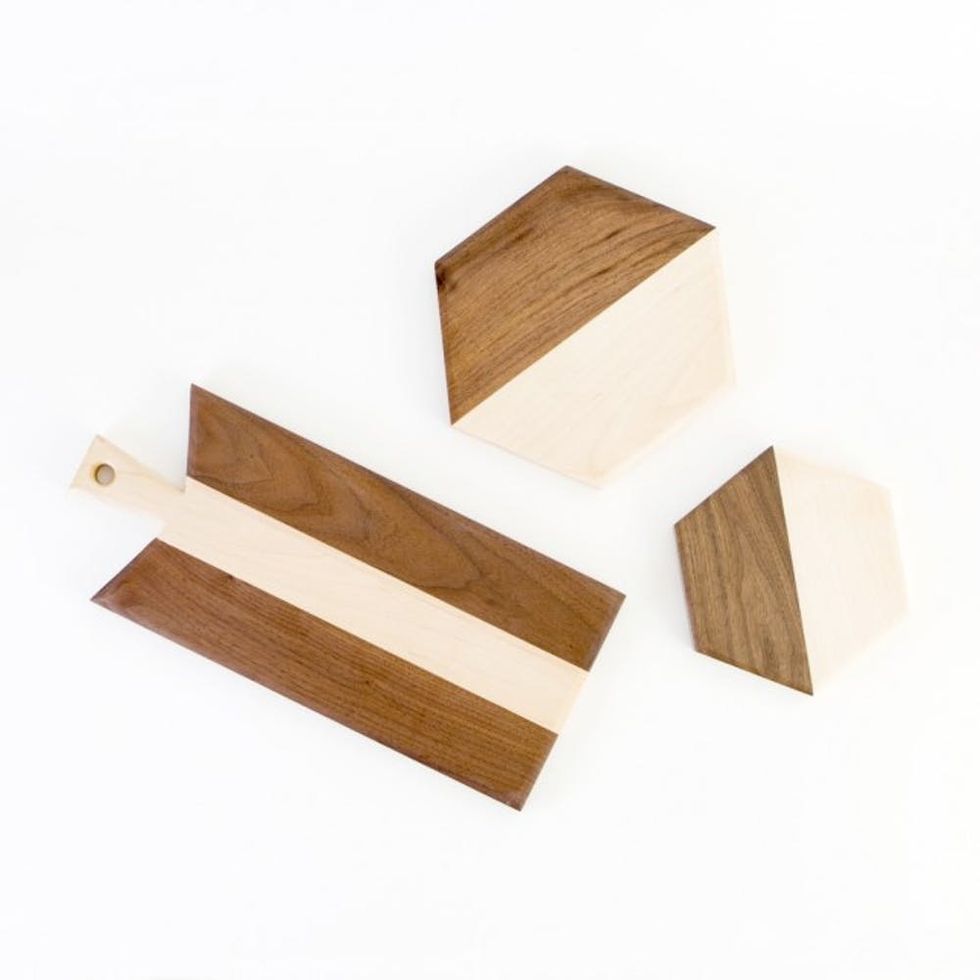 2. A Sunny Afternoon Cutting/Cheese Board ($38): Cutting boards are one of those items you can never have too many of. They're super useful and can even serve for entertaining — cheese platter, anyone?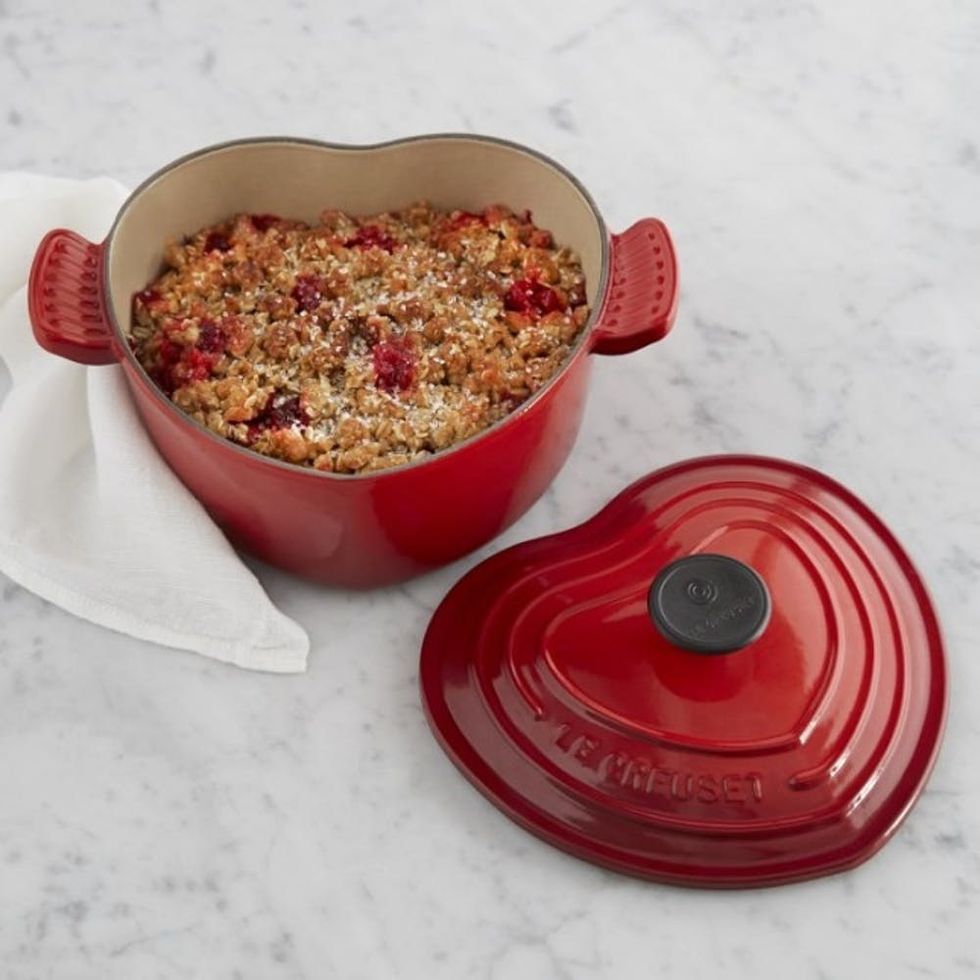 3. Le Creuset Dutch Oven ($320): Now that you're creating a home together, you'll have lots of big get-togethers, and a dutch oven is a must-have. It's perfect for cooking soups, stews and even breads. Plus, this one's heart-shaped — do we really need another reason to include it?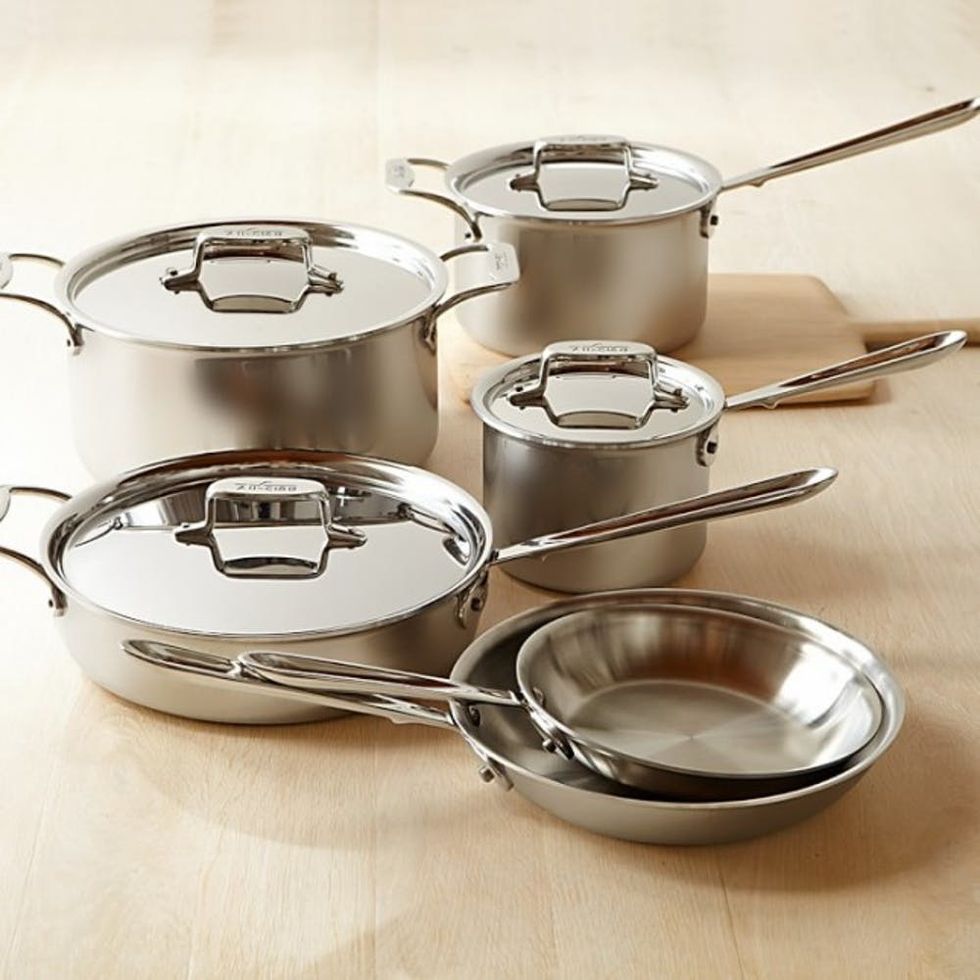 4. All-Clad Pots and Pans ($1,300): You can't go wrong with a solid set of all-clad, stainless-steel pots and pans. Even if you already had your good set from college, you'll want to consider upgrading to these. You and your love will be able to cook just about anything — on the stove or in the oven.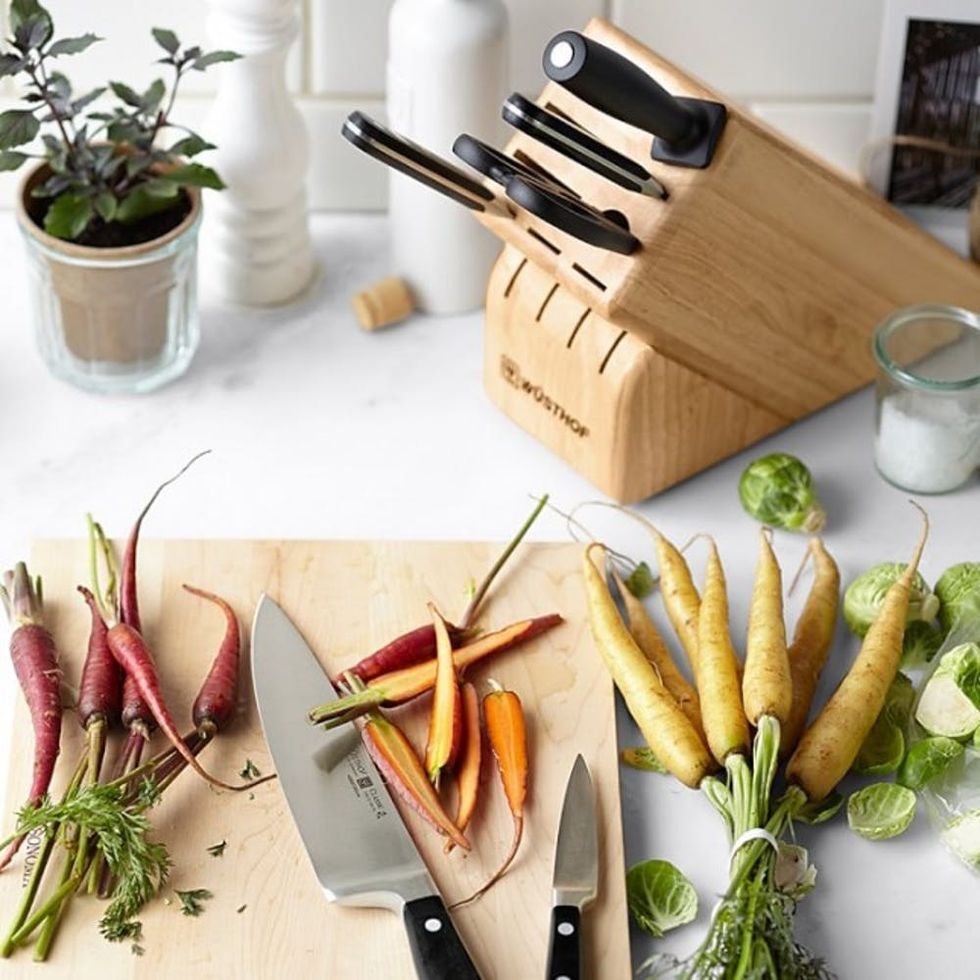 5. Wüstof Knife Set ($575): Just like the pots and pans, you'll want to reconsider your no-longer-sharp knives, and start thinking about leveling up with a new knife set. This one comes with a handsome hardwood block that stores up to 13 items. You'll absolutely love to display them in your newly furnished kitchen.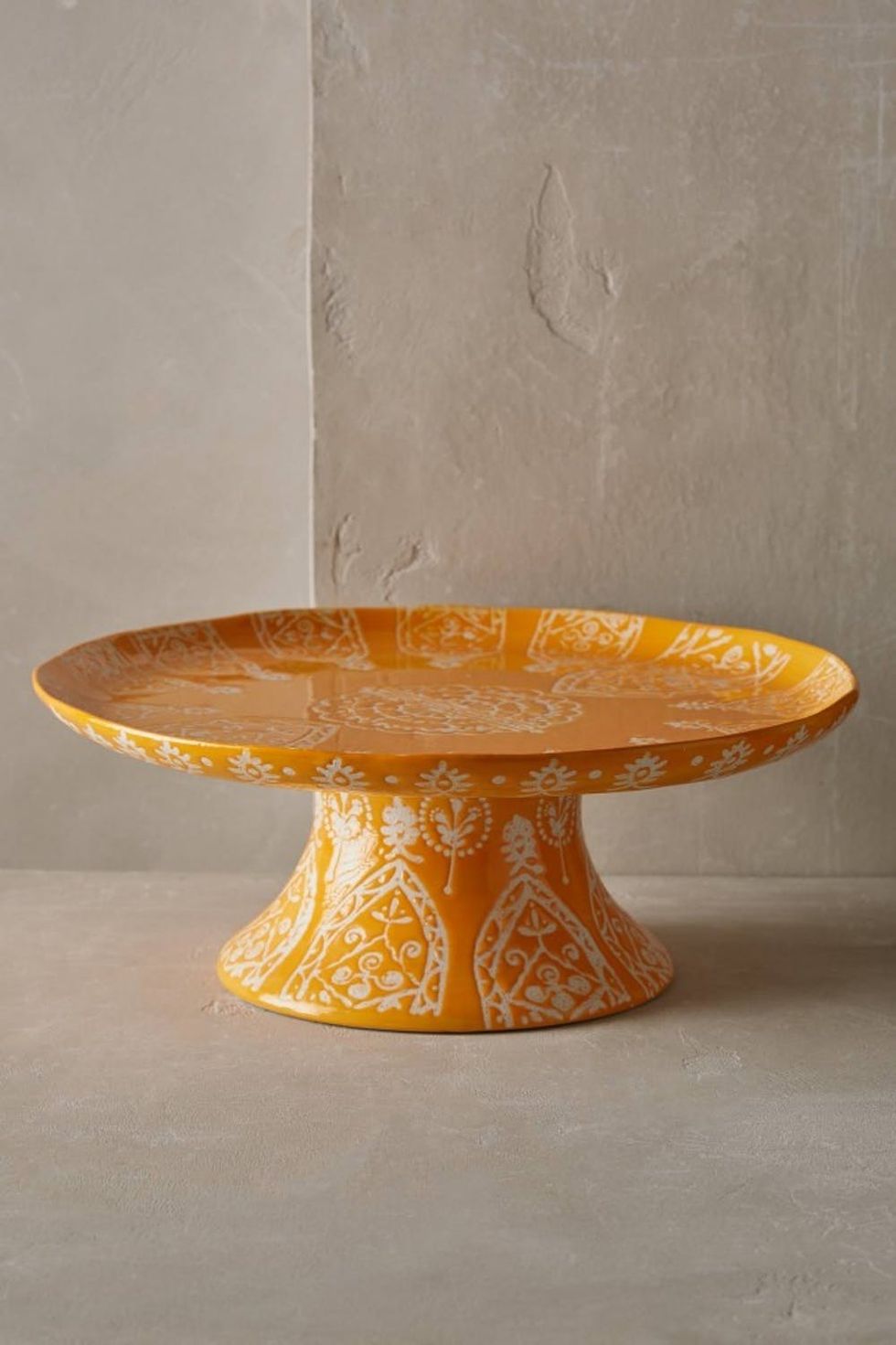 6. Anthropologie Sun Grove Cake Stand ($68): A beautiful cake stand can elevate the look of any meal by simply… well, elevating it. Use it for cakes, savory tarts or even a bunch of mini desserts. This one's totally eye-catching.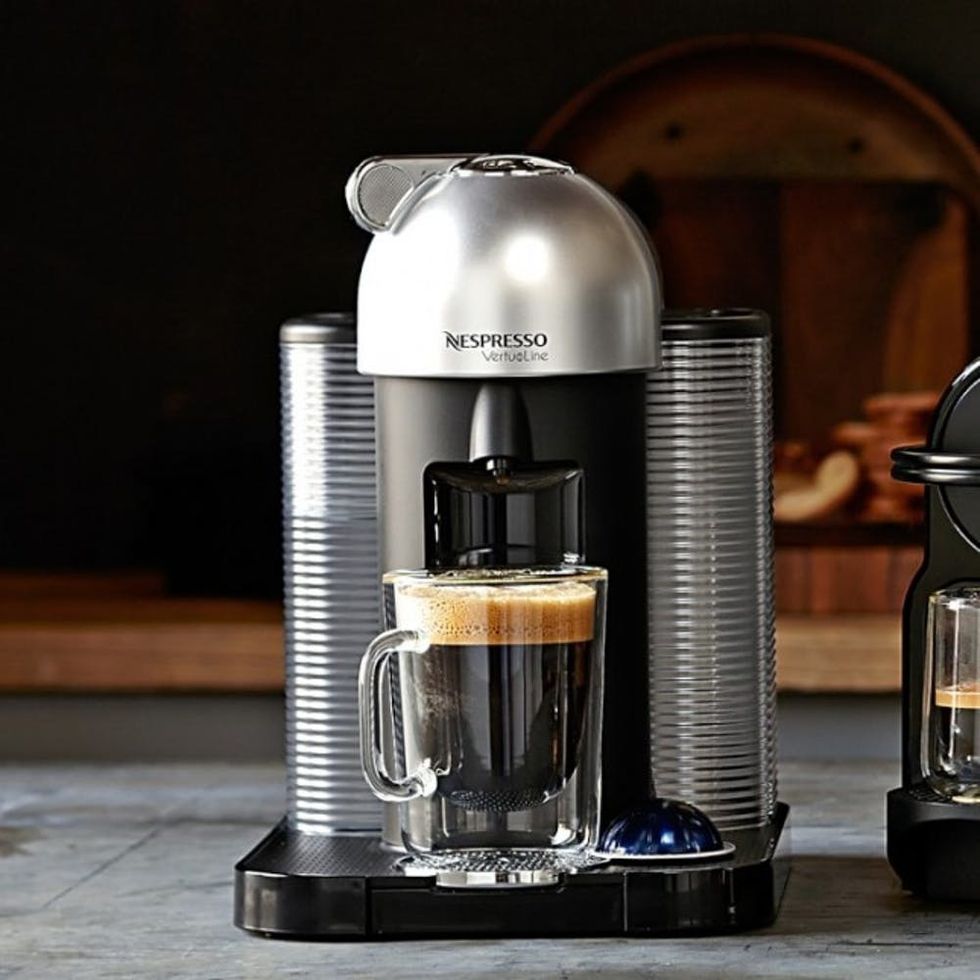 7. Nespresso Coffee + Espresso Machine ($199): Say goodbye to whatever you're using now, and put an adult coffeemaker on your list. There are tons of models and features to make coffee brewing super-easy, like built-in grinders and specialty brew settings. You'll be an expert before you know it!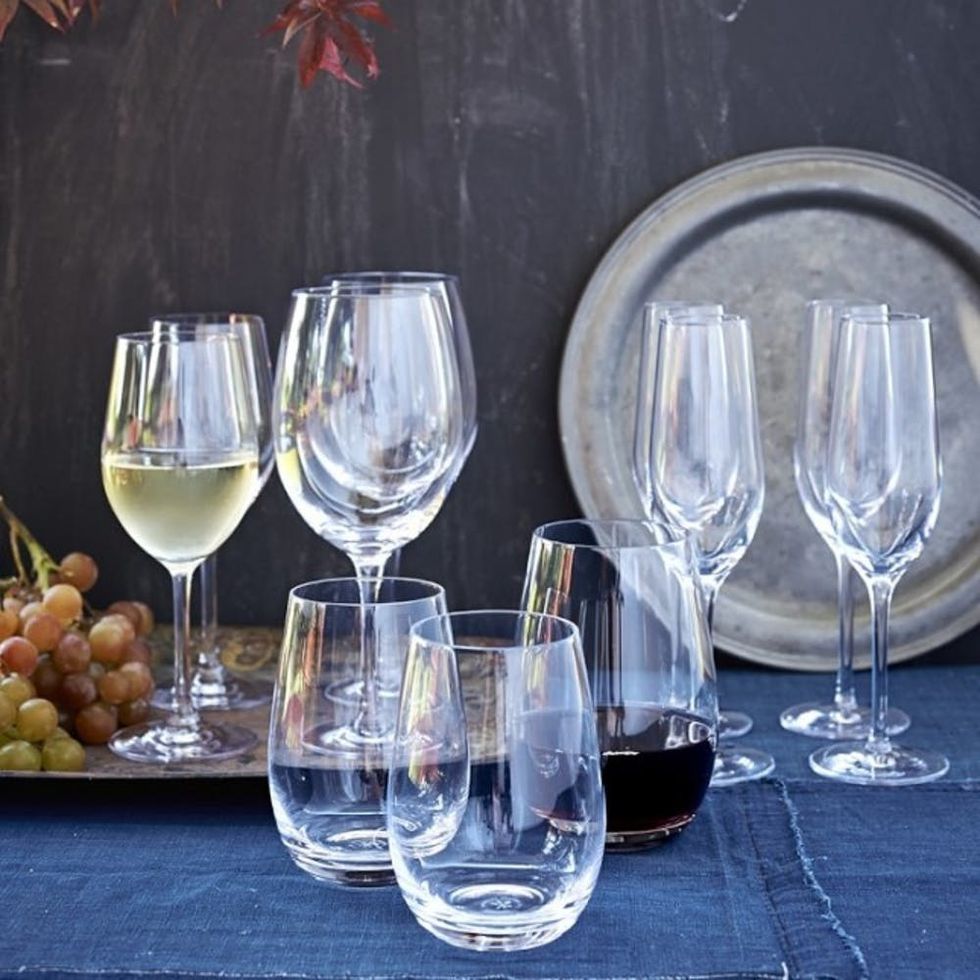 8. Williams-Sonoma Wine Glasses ($24): If you plan on hosting lots and lots of dinner parties, you've gotta keep wine of all varieties on hand. And since you two lovebirds are now in the grown-up world, you'll also want to make sure you have the wine glass to go with it.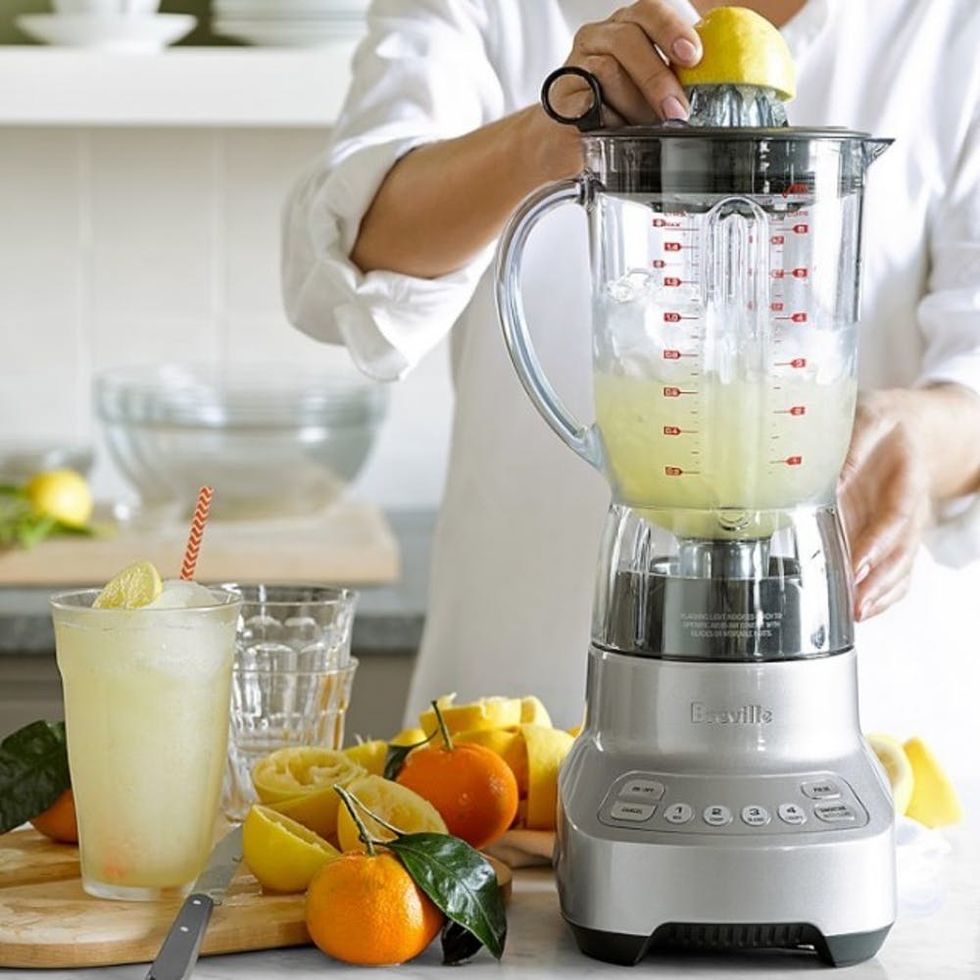 9. Beville Blender ($180): From smoothies to soups and frozen margaritas, you'll want to have this powerhouse at arm's length. This one has a 1100-watt motor and comes with two BPA-free cups with go-to lids for nutrient-rich juices on the go.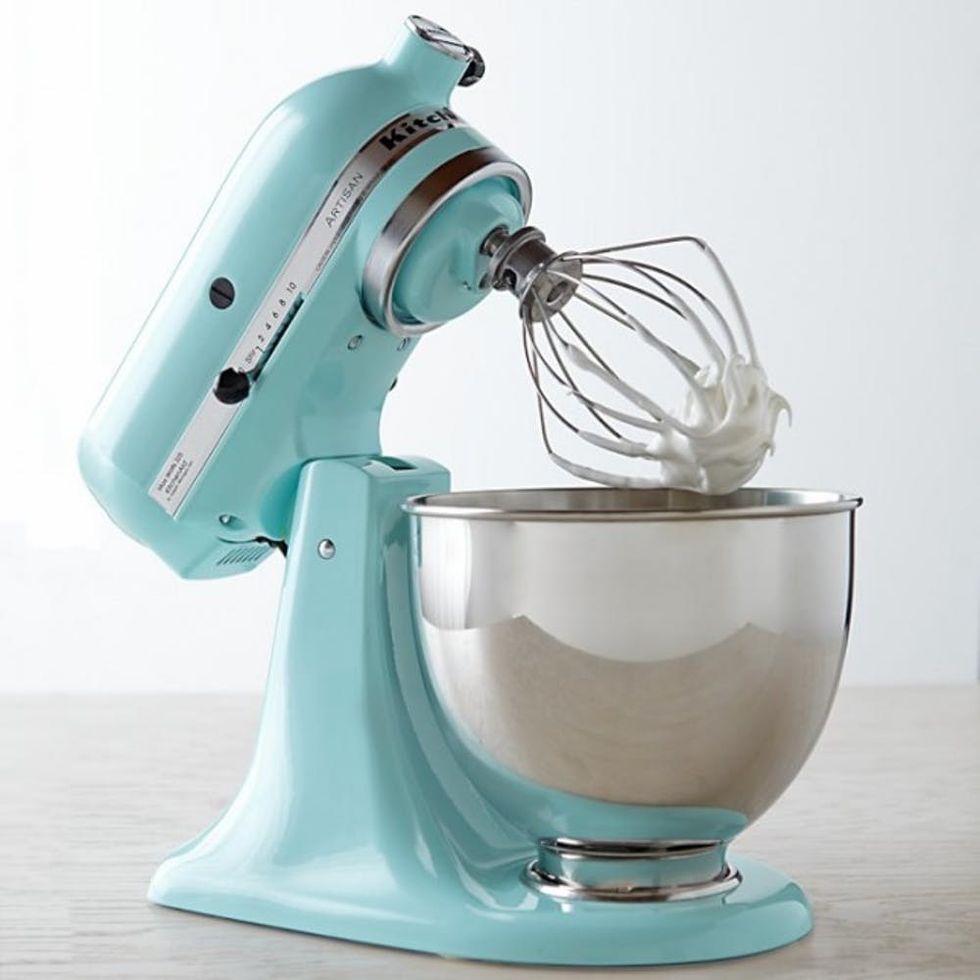 10. KitchenAid Standing Mixer ($350): And of course we have to add the most iconic mixer to the list of kitchen essentials. It's basically a work of art for your kitchen. Every home needs one, and that now includes your new or newly wed home together. You'll use it to make pretty much everything, and it's super practical. Select your favorite color and click "add to registry," STAT.
Living Room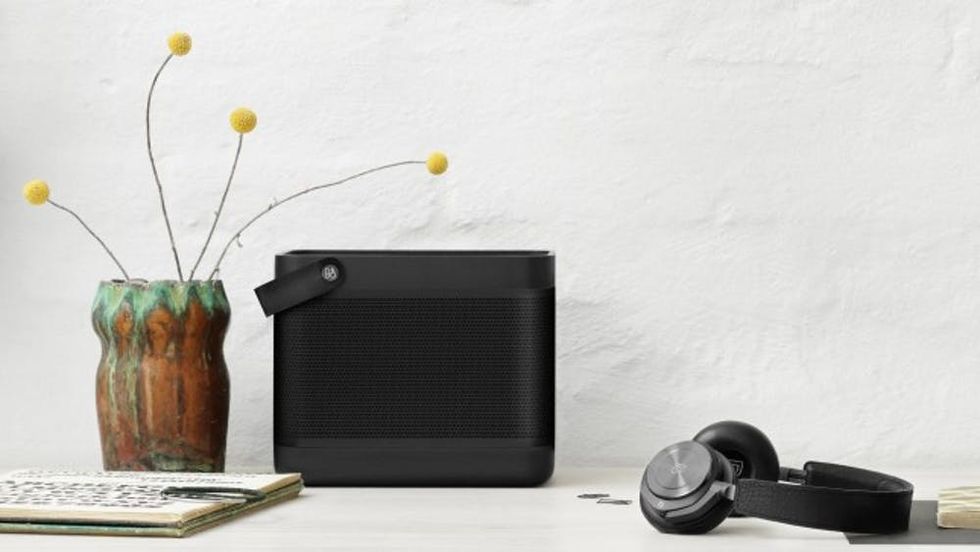 11. Beolit 15 Surround Sound System ($599): Have you been coveting a wireless surround sound system? This hands-free smart speaker will be the highlight of your living room, whether you're having a cozy night in with your boo or hosting the next weekend brunch. You'll be jamming to your favorite songs even from the yard!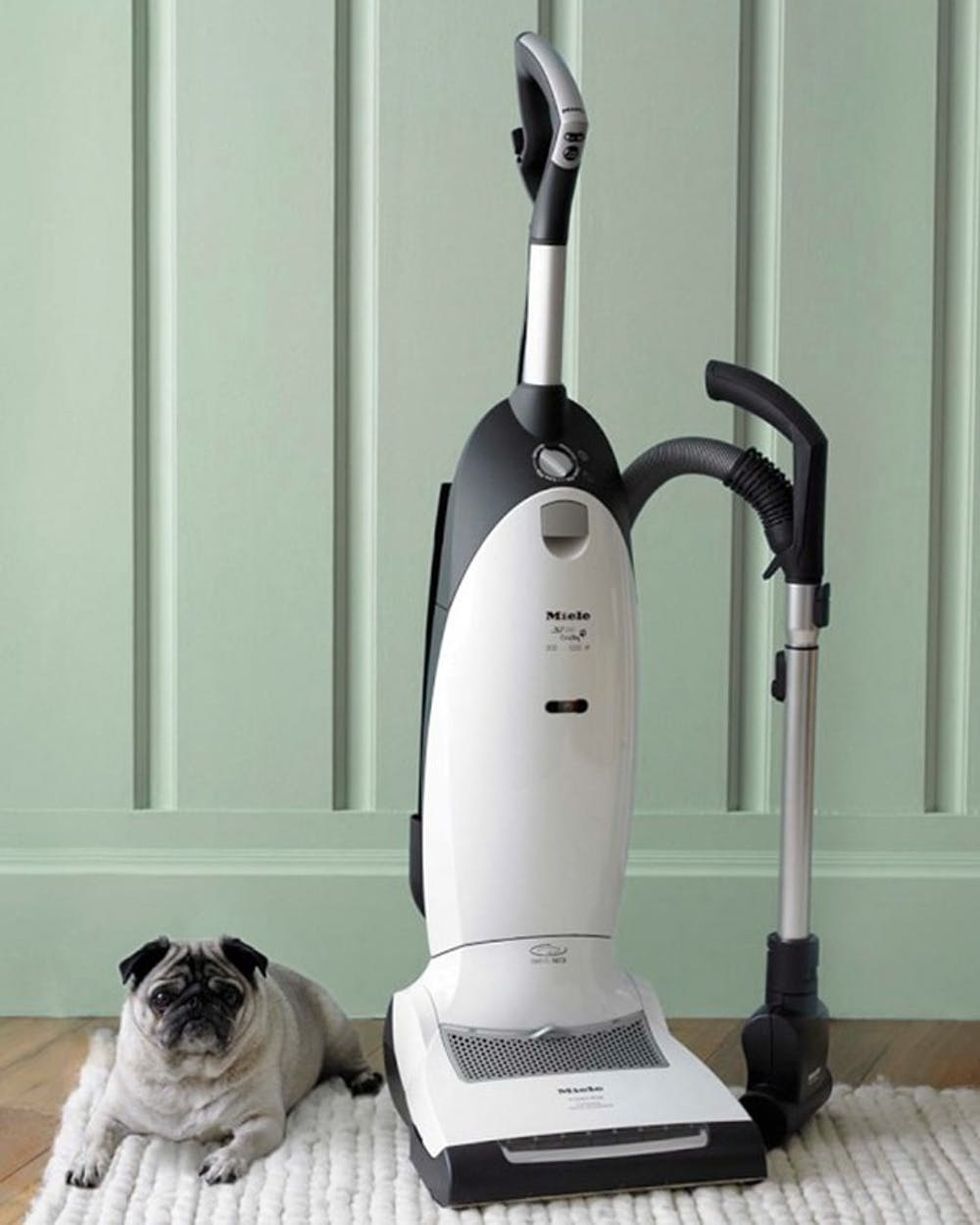 12. Miele Dynamic Duo Cat & Dog Vacuum ($715): Another must-upgrade: your vacuum. Toss the dorm-room dirt buster, and look for a serious vacuum to put on your registry. With so many features like pet hair filters and attachments, you'll have no problem finding the right vacuum for your new place.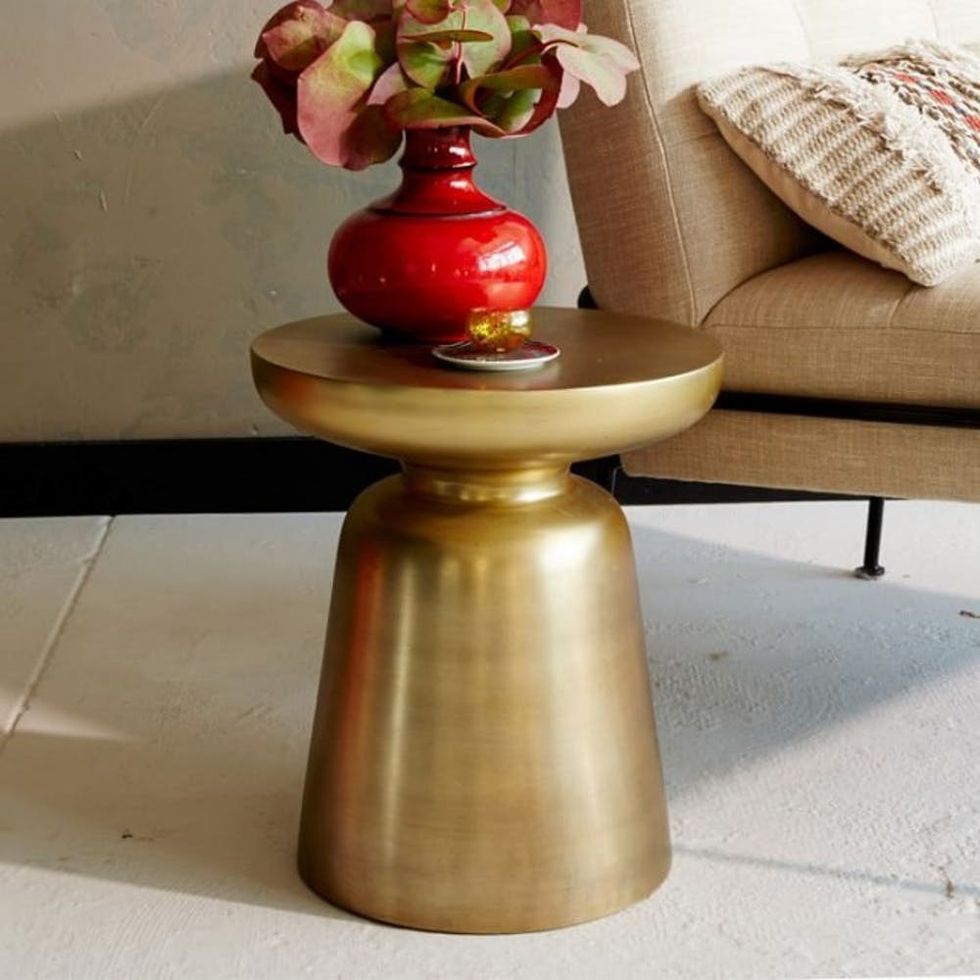 13. West Elm Martini Side Table ($160): Yes, you can totally add furniture to your wedding registry — especially when it's an accent piece like this one. Not only is this martini table super lightweight, but it will totally add a cool and crisp vibe to your living room.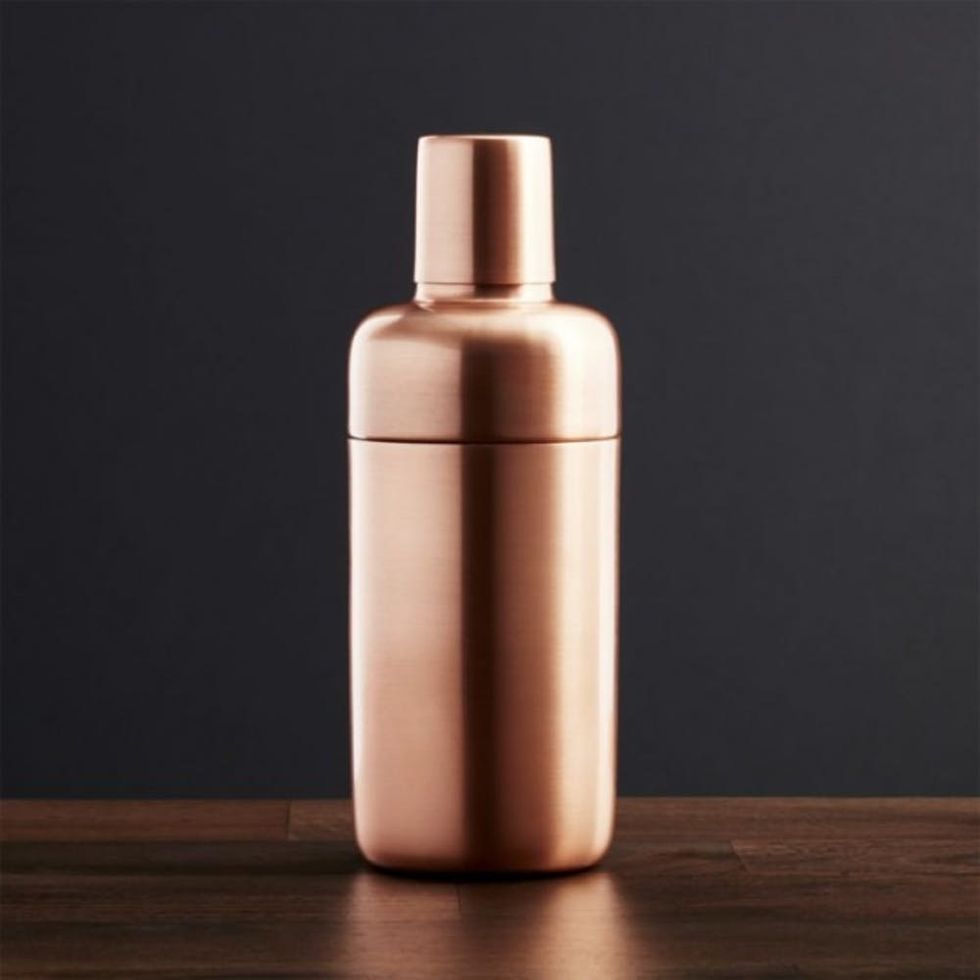 14. Crate & Barrel Orb Copper Shaker ($25): And with a martini side table should come a cocktail shaker. While most wine glasses and drinking glasses appear on almost all registry lists, accessories like this cocktail shaker are often overlooked and should not be left behind. Choose one that matches your style (and your bar cart!).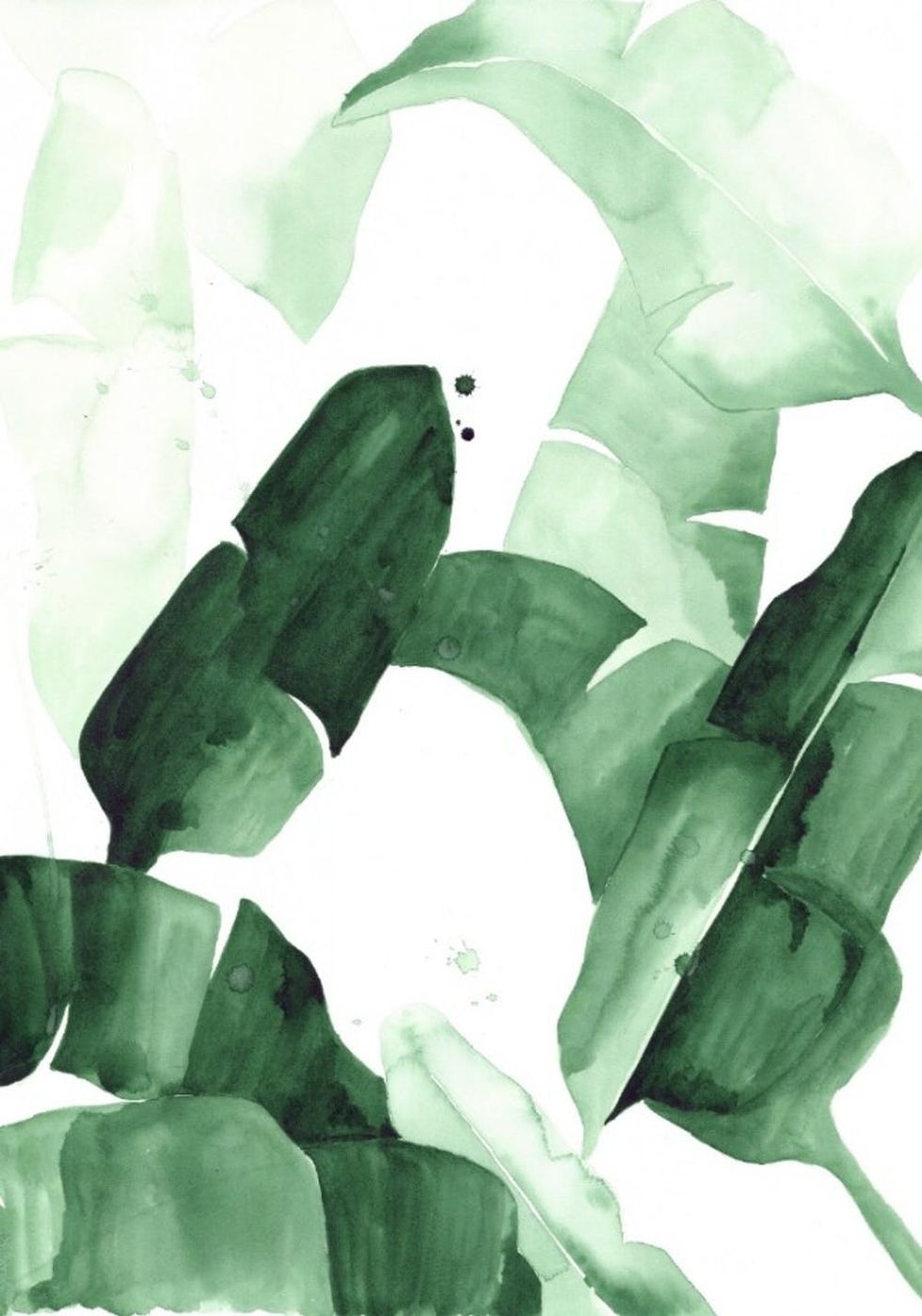 15. The Aestate Wall Art ($23): Getting tired of seeing bare walls? Bring this lovely sight into your home, as well as any other pretty wall art that you will both appreciate. Soon enough you'll have a lovely curated gallery wall that you'll love waking up to.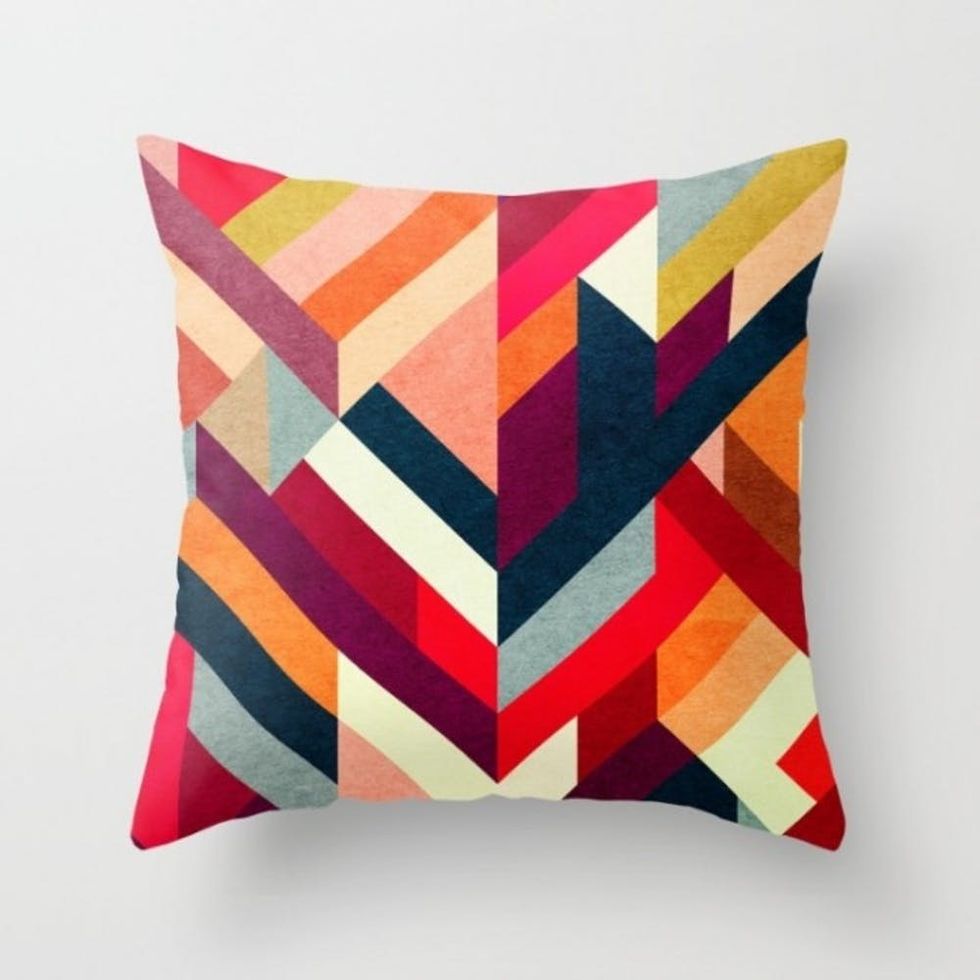 16. Society 6 Throw Pillows ($20): This is the perfect time to add some non-traditional vibes to those more traditional pieces, like your couch. These uniquely printed throw pillows are super bright and are just the thing to make it happen, especially if you have a neutral-color seating area.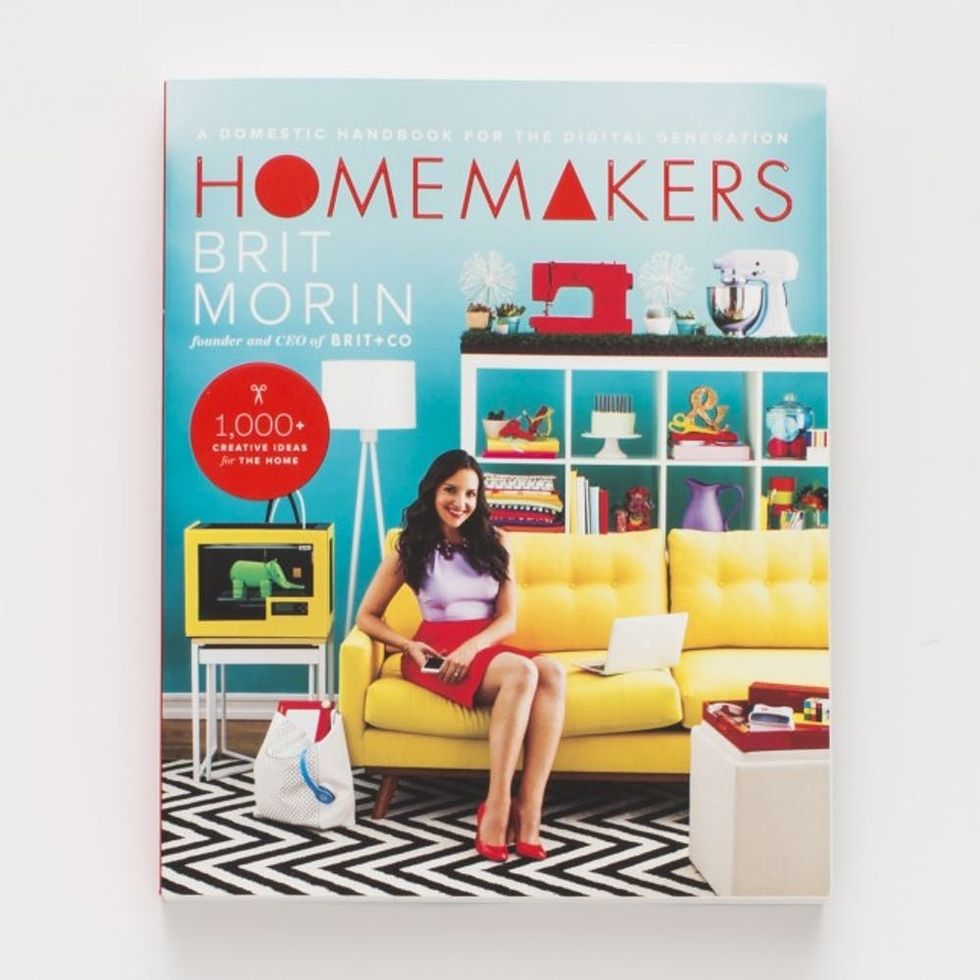 17. Homemakers by Brit Morin ($23): If you're the kind of couple that loves to showcase your passions — whether it's the great outdoors, DIY-ing or cooking — then coffee table books are a no-brainer. Not only will they add a je ne sais quoi to your coffee table, you'll also have easy access to them when in need of a little reading material.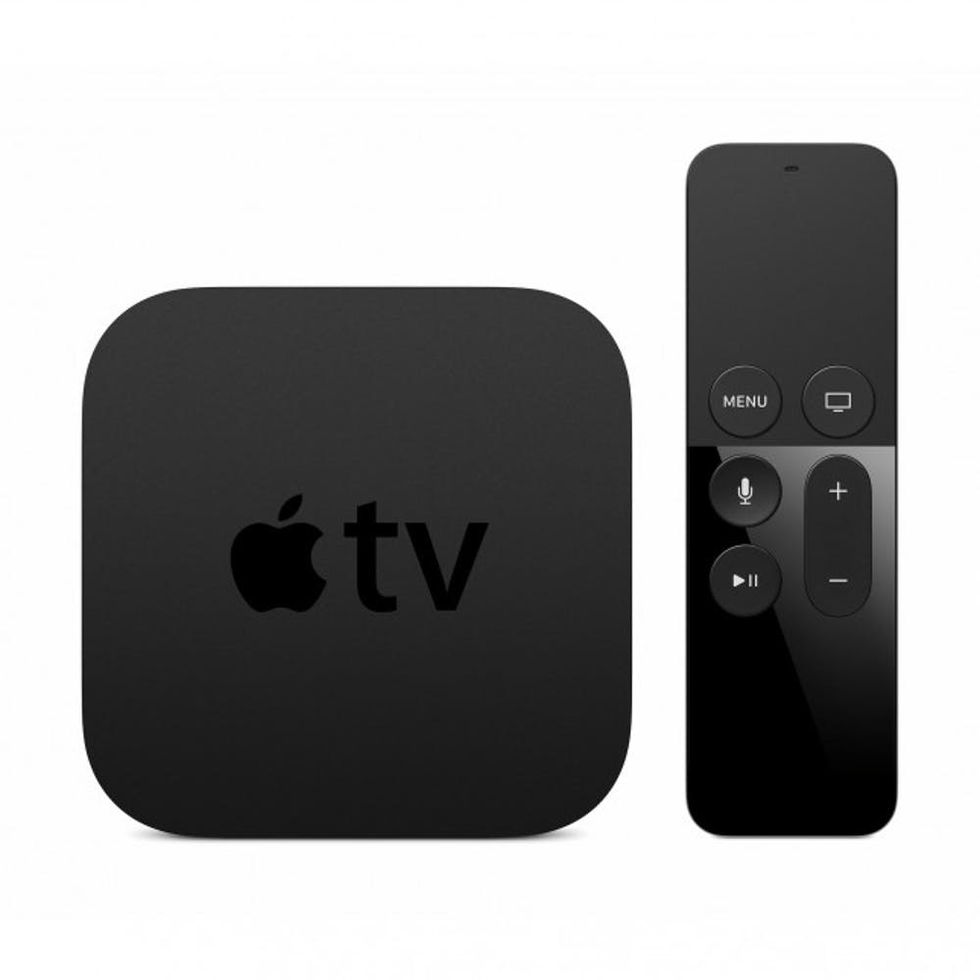 18. Apple TV ($150): Register for your cozy nights in as newlyweds with an Apple TV. You'll be able to watch your favorite high-res movies and TV shows, or view videos and photos from your computer (hello, wedding photos!). Plus, you can access the entire Netflix streaming catalog together too.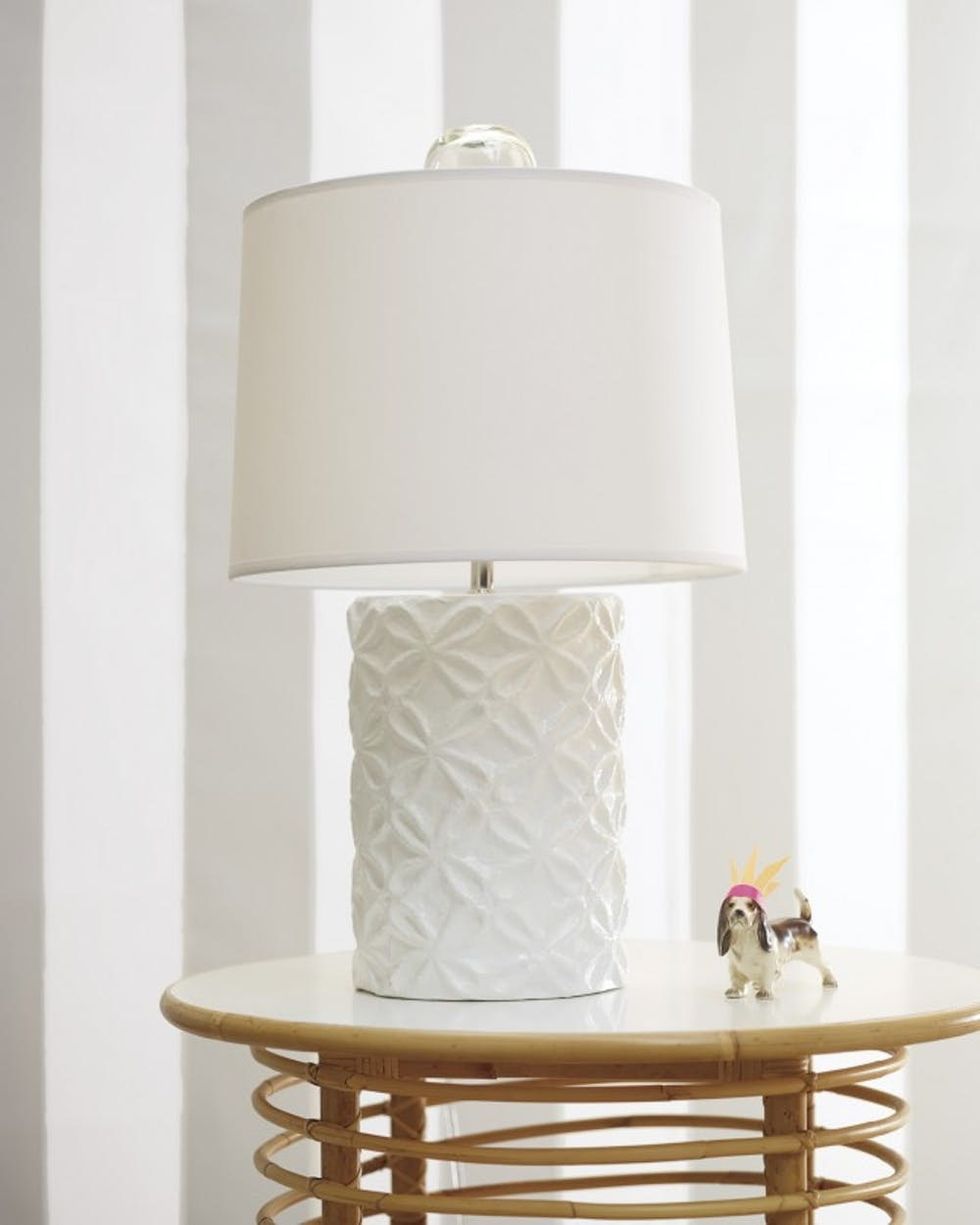 19. Serena & Lily Lila Lamp ($450): Functional and sophisticated, a modern accent lamp will take any room to the next level. The pretty flowers of this papier-mâché lamp are handmade by artisans in Mexico and make for a cute and stylish addition to any home.
Bedroom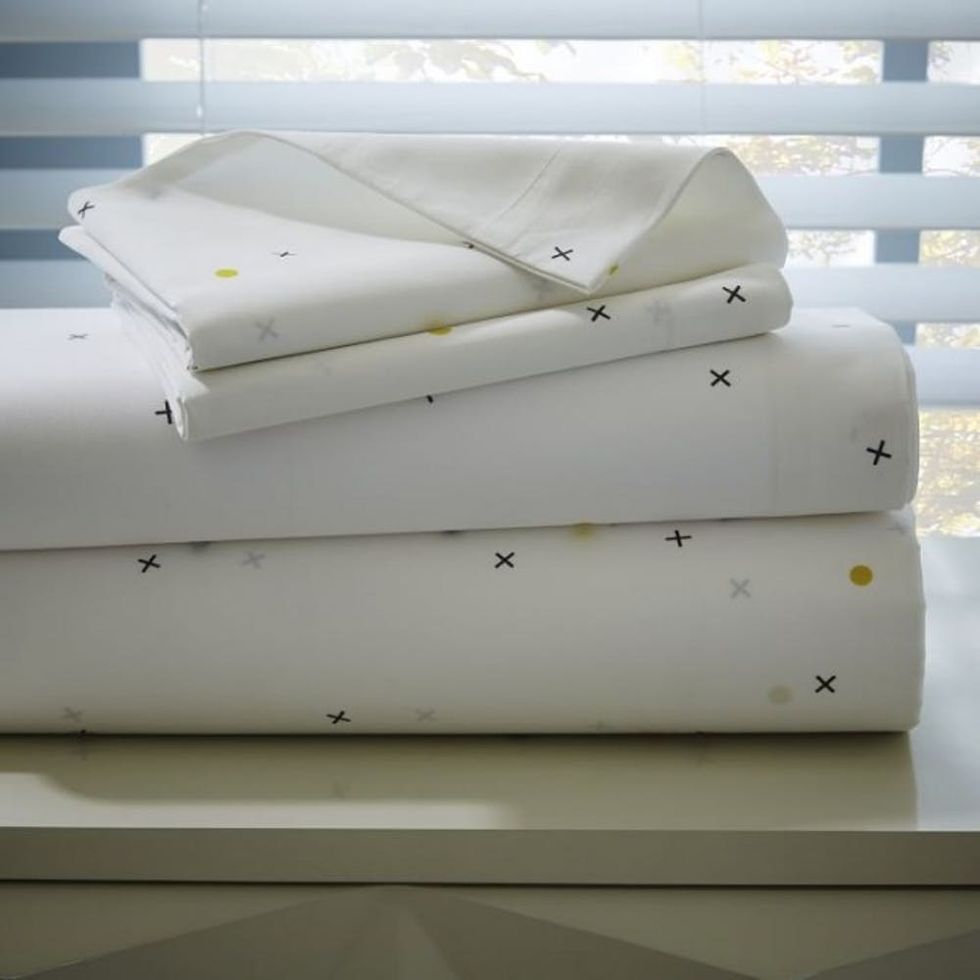 20. West Elm XO Sheet Set ($29+): You'll need at least three sets of sheets per bed (one for the bed, one for the wash and one to spare), so make sure you register for enough of them. Ready to treat yourselves? Level up to 500-thread count or higher.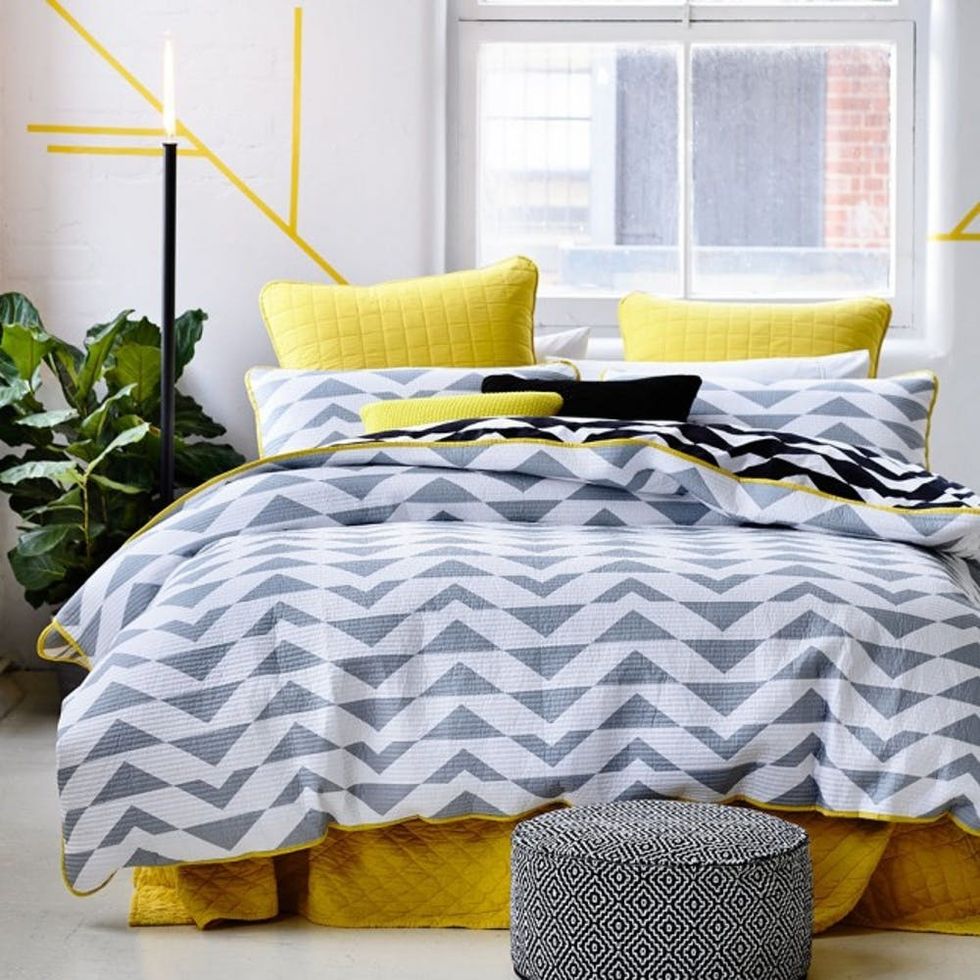 21. Home Republic Outlet Xavier Duvet ($99): Featuring a totally unique and contemporary triangle pattern, this quilt cover is *made* for the modern bedroom. Plus, it's super versatile. Use it with a down comforter in the cooler months or on its own in the summer for a lightweight alternative.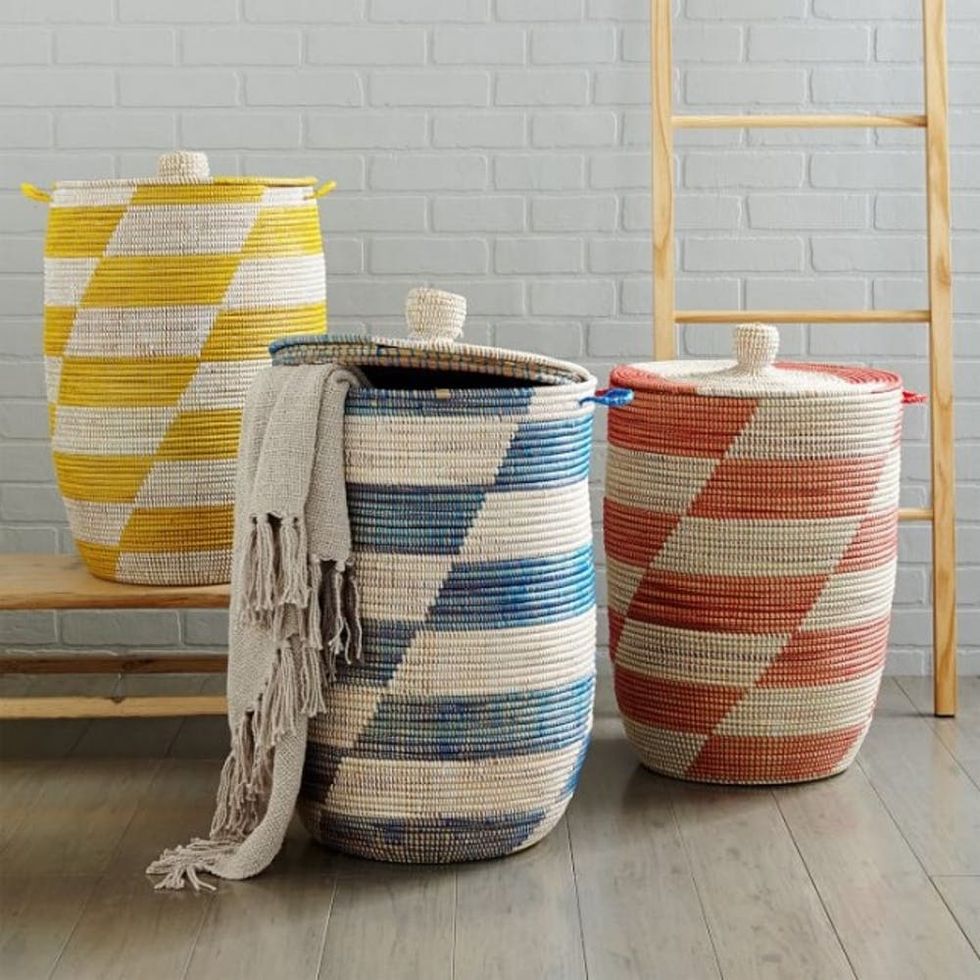 22. West Elm Graphic Printed Hamper ($113): It's really easy to get caught up in all of the crazy appliances, but don't forget to register for things outside the kitchen and bathroom area. Some nice hampers like these bright ones will be super useful on a daily basis.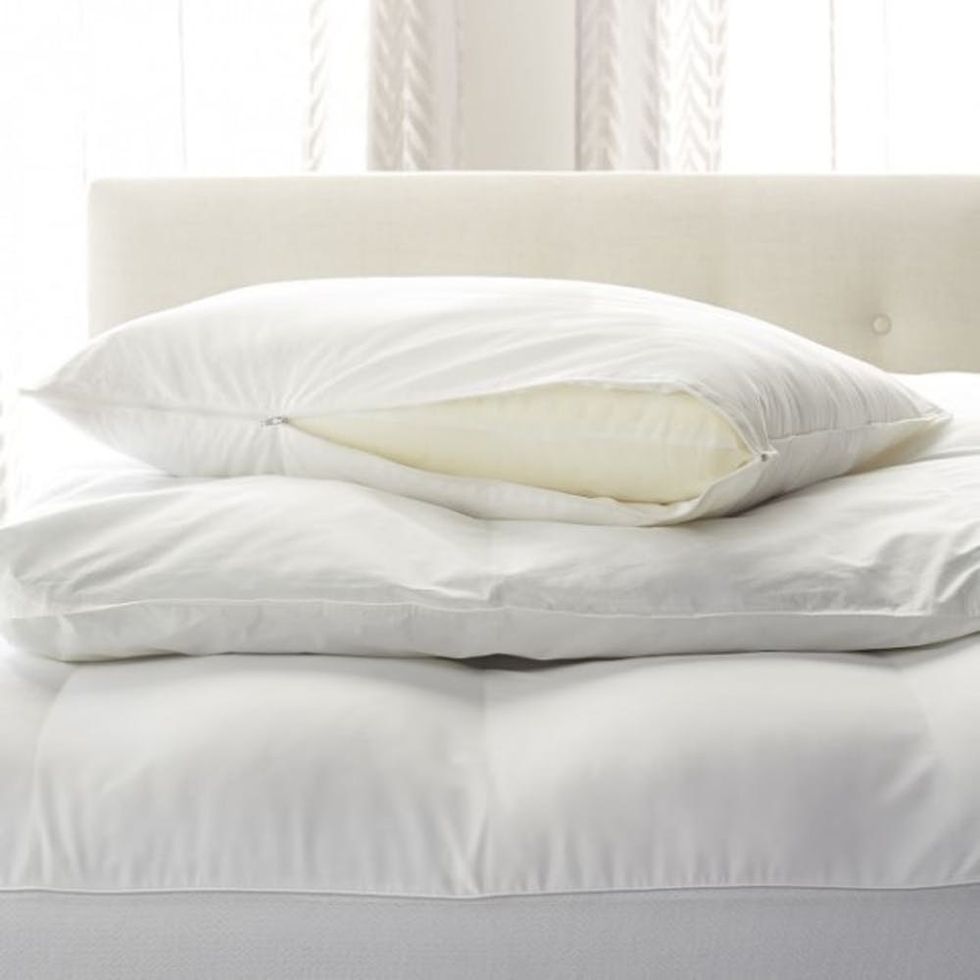 23. West Elm Mattress Pad ($99+): Get yourself ready for the ultimate sleep by adding a cozy mattress pad to your wedding registry. A good mattress pad with responsive fibers will form to the body, quickly relieve pressure points and provide support for a better sleep. It will seriously change your life!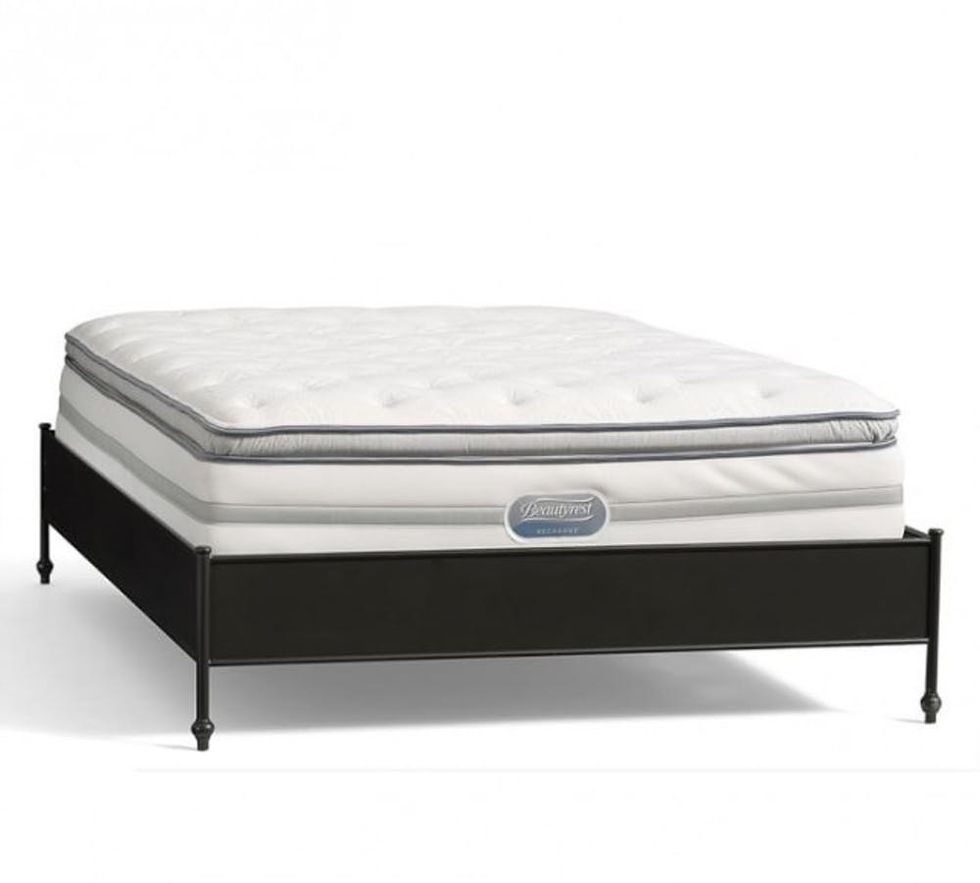 24. Pottery Barn Collection Mattress ($679): Along with a mattress pad comes an actual mattress. If you haven't updated your mattress in quite some time (5+ years), you'll definitely want this on your list. To find the perfect fit for you and your S.O., go to the stores and try them out in person.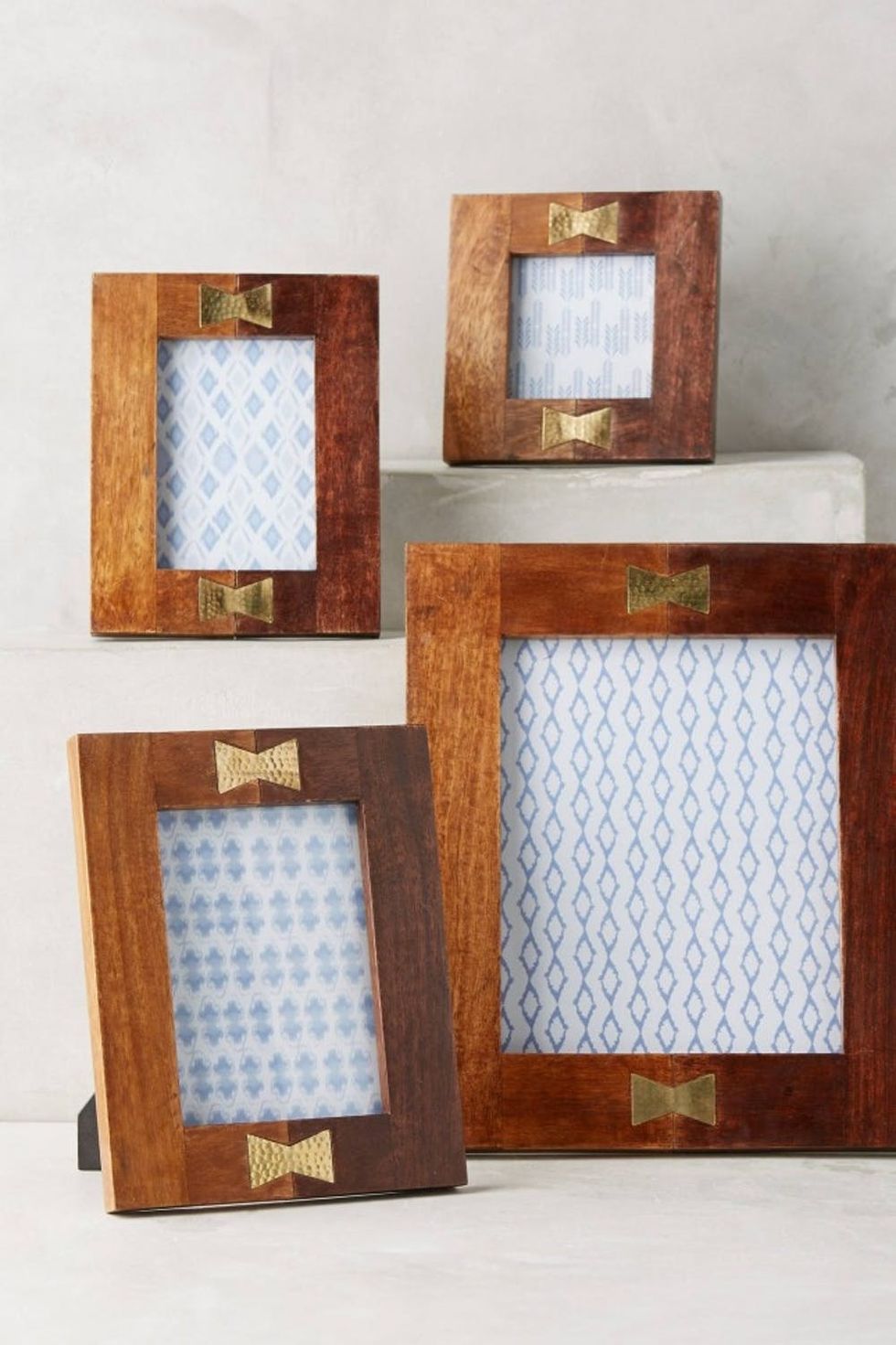 25. Anthropologie Butterfly Joint Frames ($24+): You'll want beautiful frames to display your fabulous wedding and honeymoon photos, so don't forget to add a few of your favorite picture frames to your registry in all sizes, shapes and colors.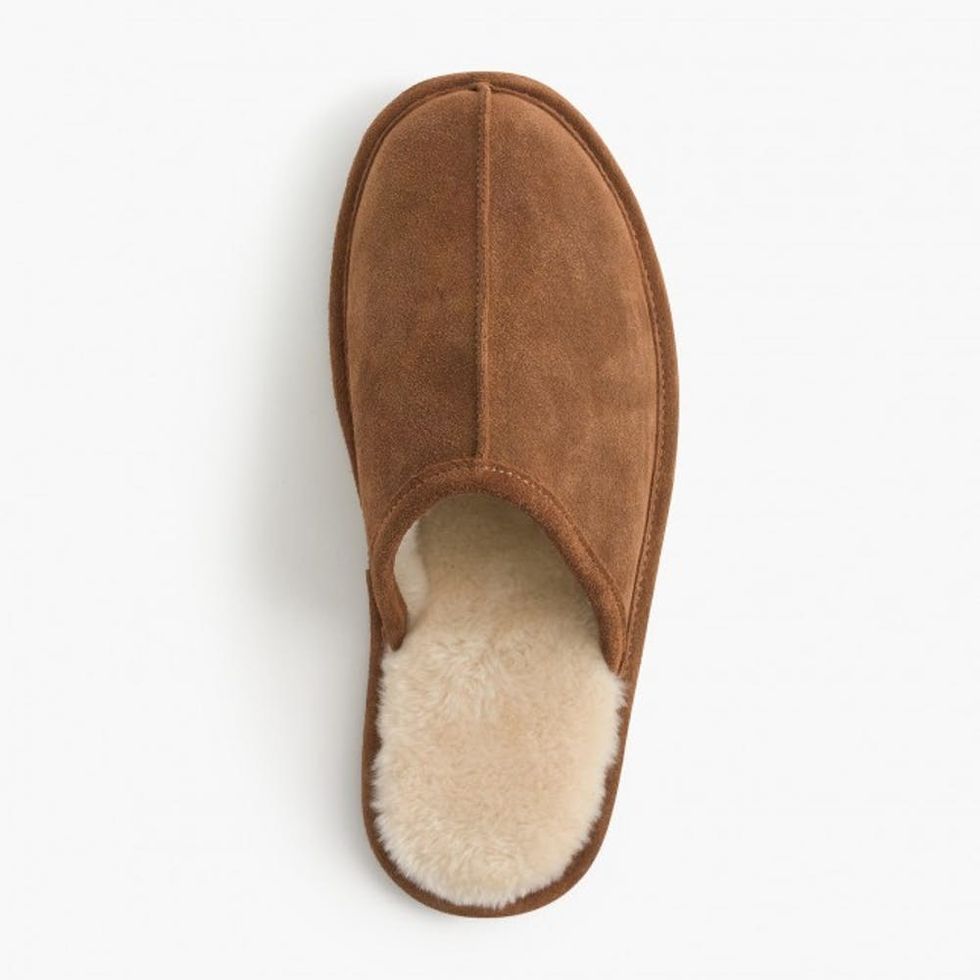 26. J.Crew Men's Shearling Scuffs ($60): Say goodbye to cold feet (even after the wedding's over)! A quality pair of comfy slippers will help keep your toes toasty, especially during the colder months. If you're looking for even more comfort, look for suede scuffs like these that are fully lined in luxurious shearling.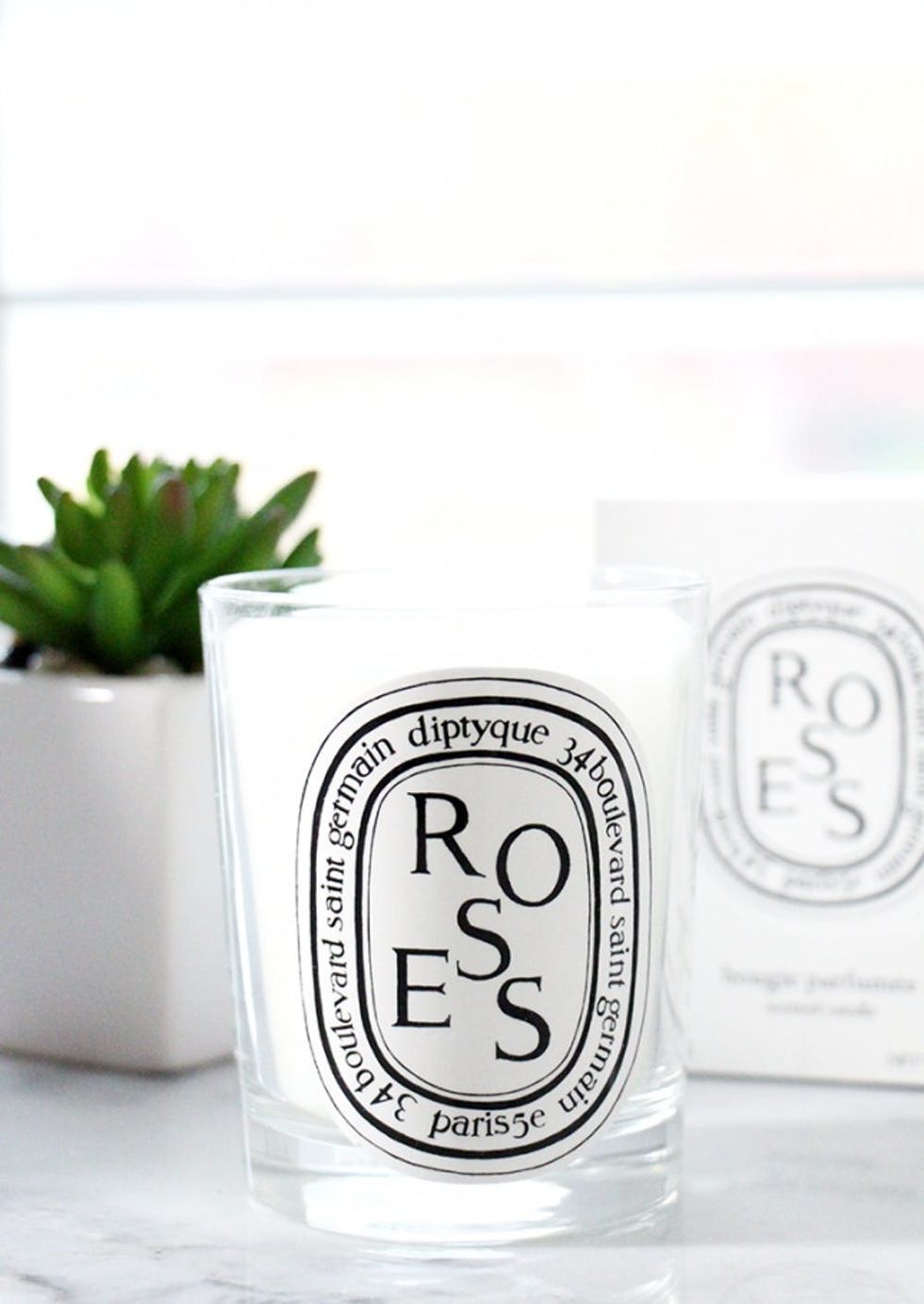 27. Diptyque Scented Candles ($32+): For those nights where you and your love just need some R&R, you will definitely want to have a luxe candle at hand. We're big fans of Diptyque candles, and this Roses one is guaranteed to warm your home with an irresistibly fresh garden aroma.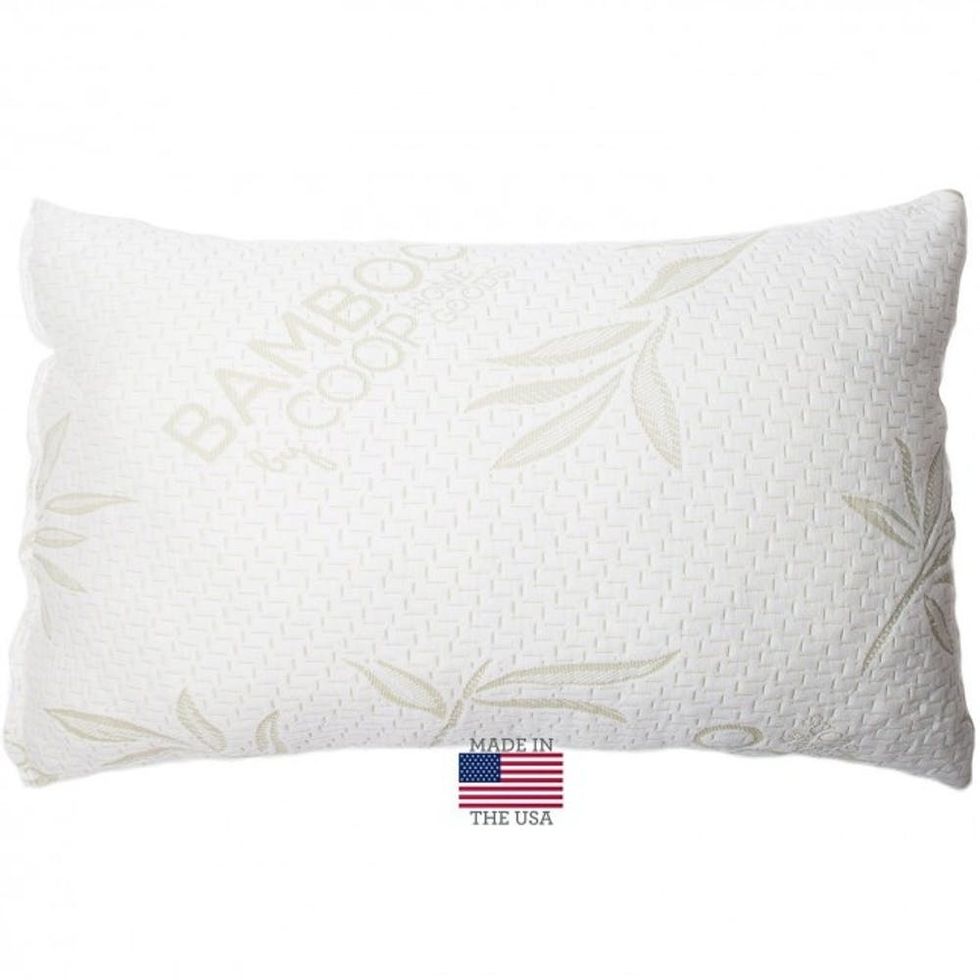 28. Coop Bamboo and Memory Foam Pillows ($130): When registering for bedding, you'll cover all the basics like sheets, shams and duvets, but upgrading your pillows will change your bedding game for sure. If you're a bit shy about putting these pricey items on your list, put whatever gift cards you receive to good use, and treat yourself to some sweet Zzz's.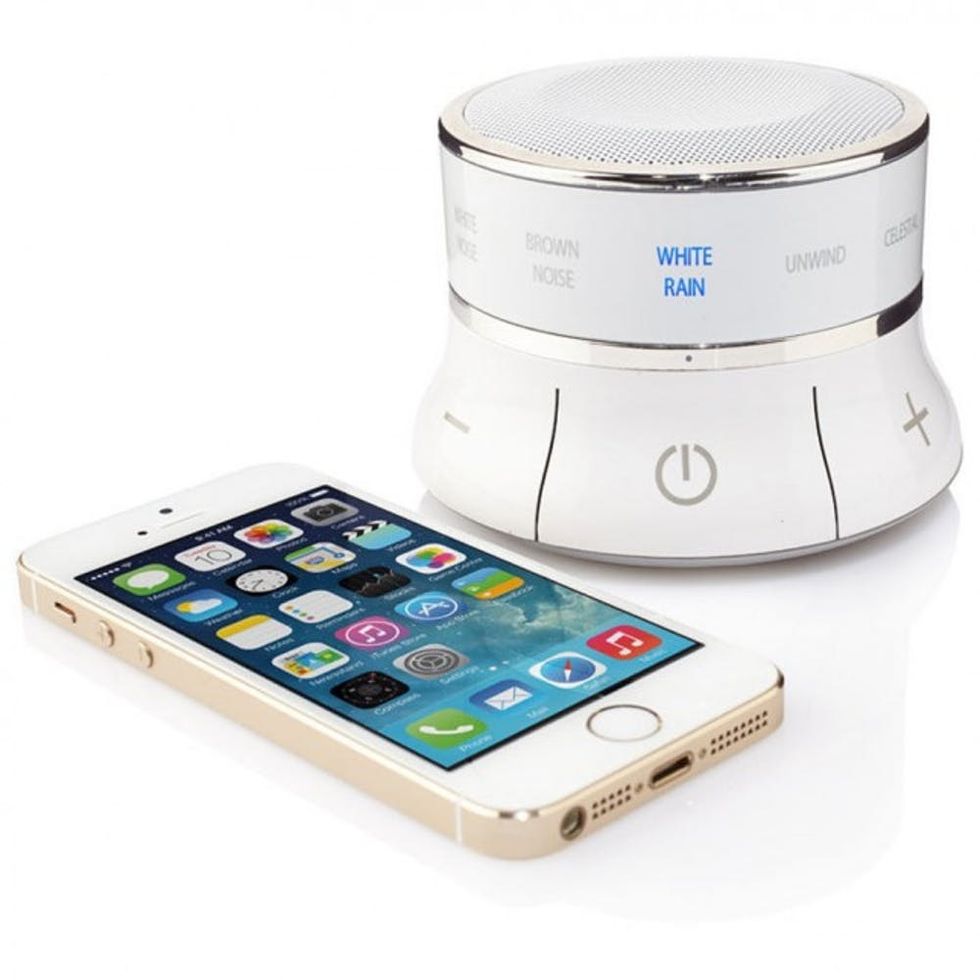 29. Tranquil Moment Bedside Speaker and Sleep Sounds ($99): You might not consider this part of the norm when adding things to your registry, but it's totally fair to get techy if you're trying to sleep like a baby. Best part? You can also use this sound machine during the day to stream your favorite tunes via Bluetooth.
Bathroom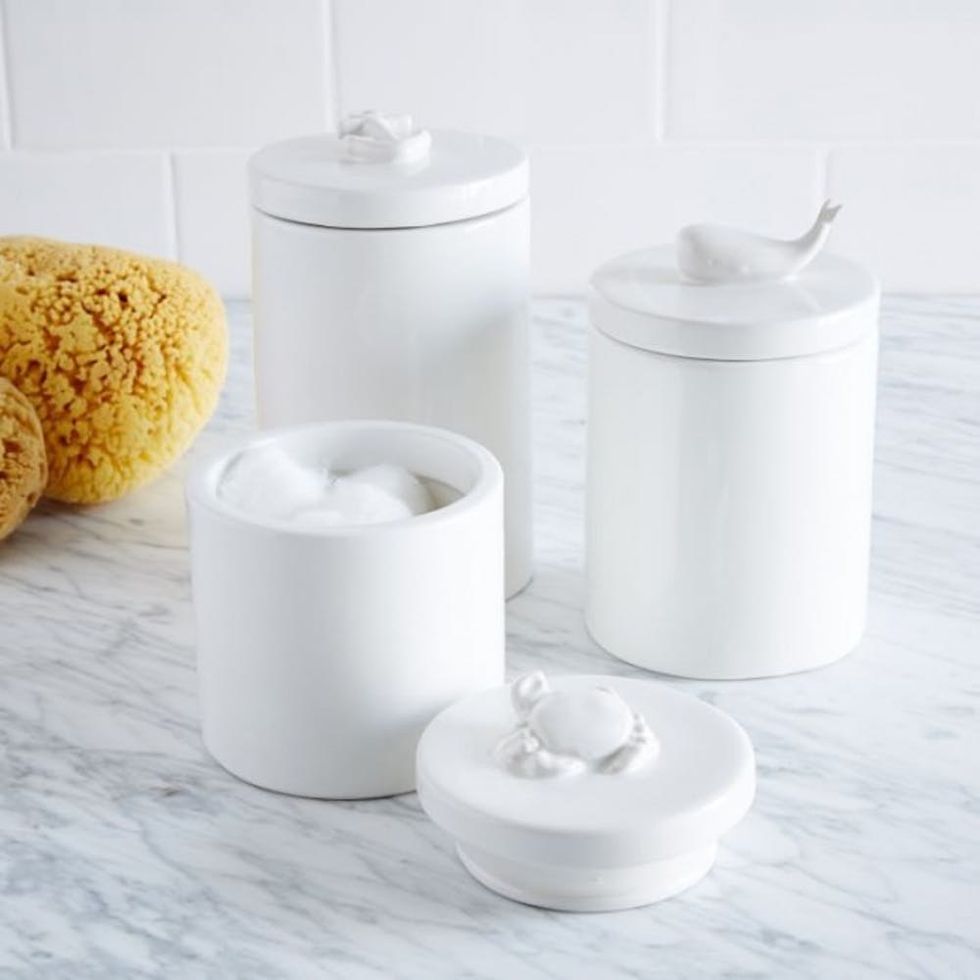 30. West Elm Nautical Animal Canisters ($19-29): A must-have for bathrooms? Canisters, canisters and more canisters. Choose some that would match with any bathroom style, like these charming nautical ones made out of white ceramic. They'll be super useful when storing things like cotton balls and bath salts.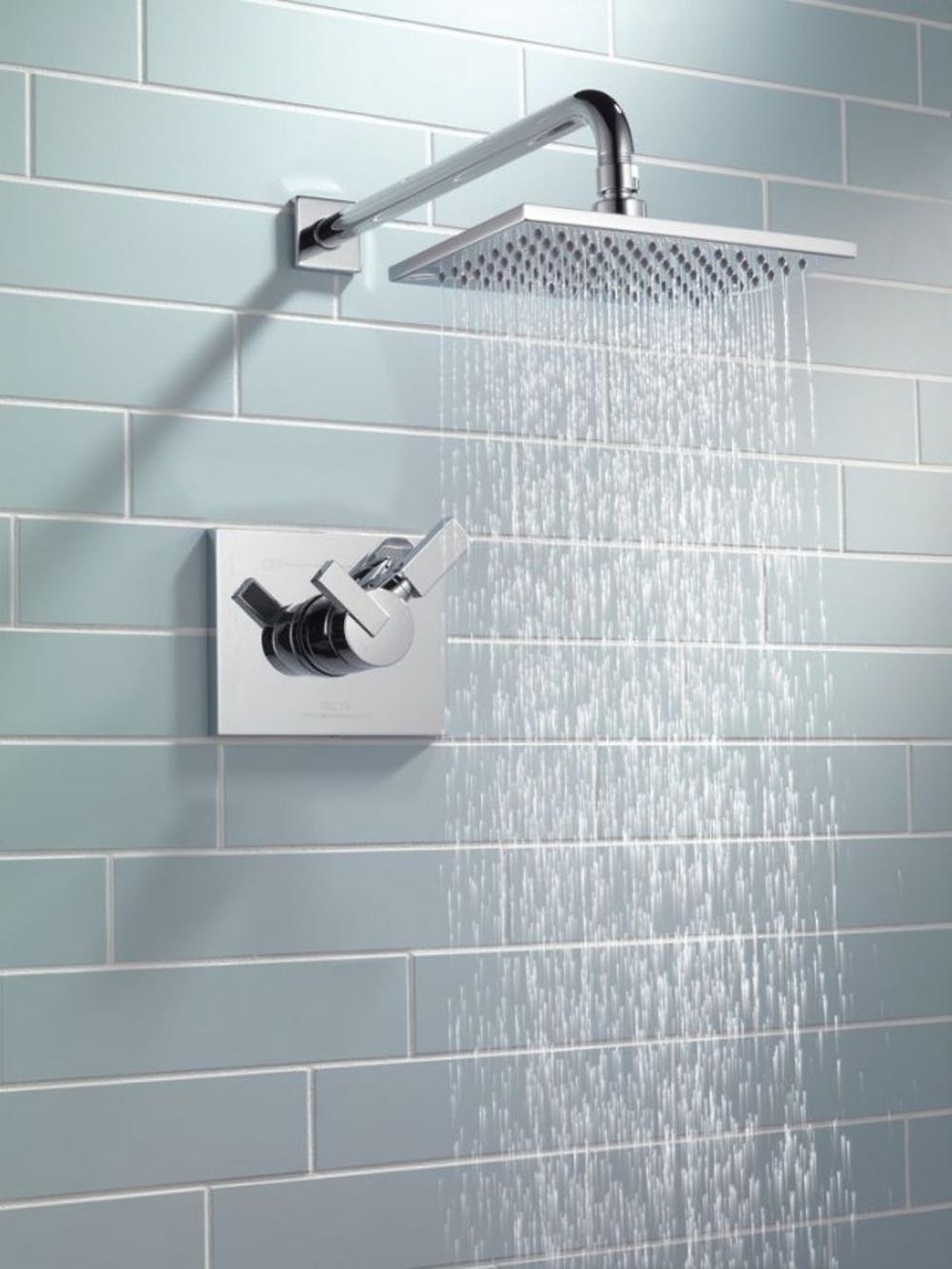 31. Delta Raincan Shower Head ($272): We know that you already have a shower head, but how awesome would it be to upgrade to this high-quality and gorgeous minimalist shower head? You will definitely be feeling super serene spa vibes with this addition.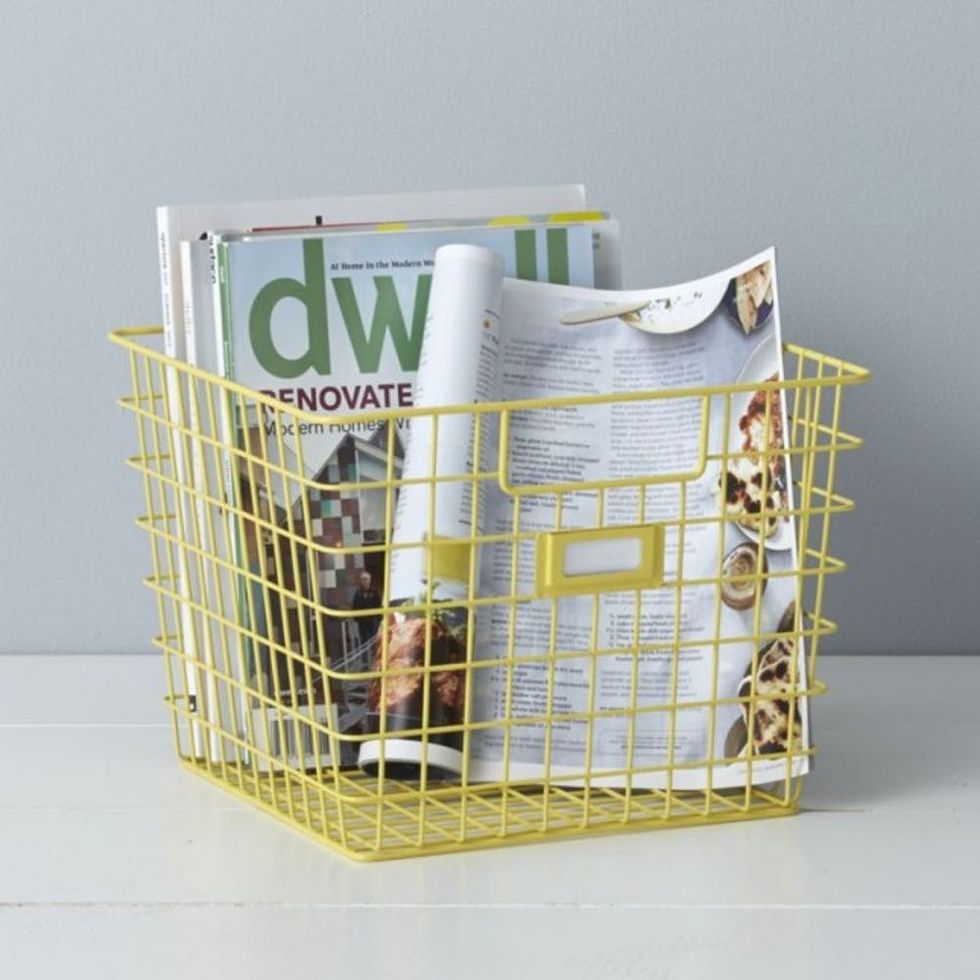 32. Crate & Barrel Yellow Wire Bin ($17): This stylish and utilitarian open storage bin will feel like a personal assistant, keeping everything in your bathroom (and beyond!) organized. It has a French countryside feel, but turns super modern when used to hold laundry, magazines and even toys.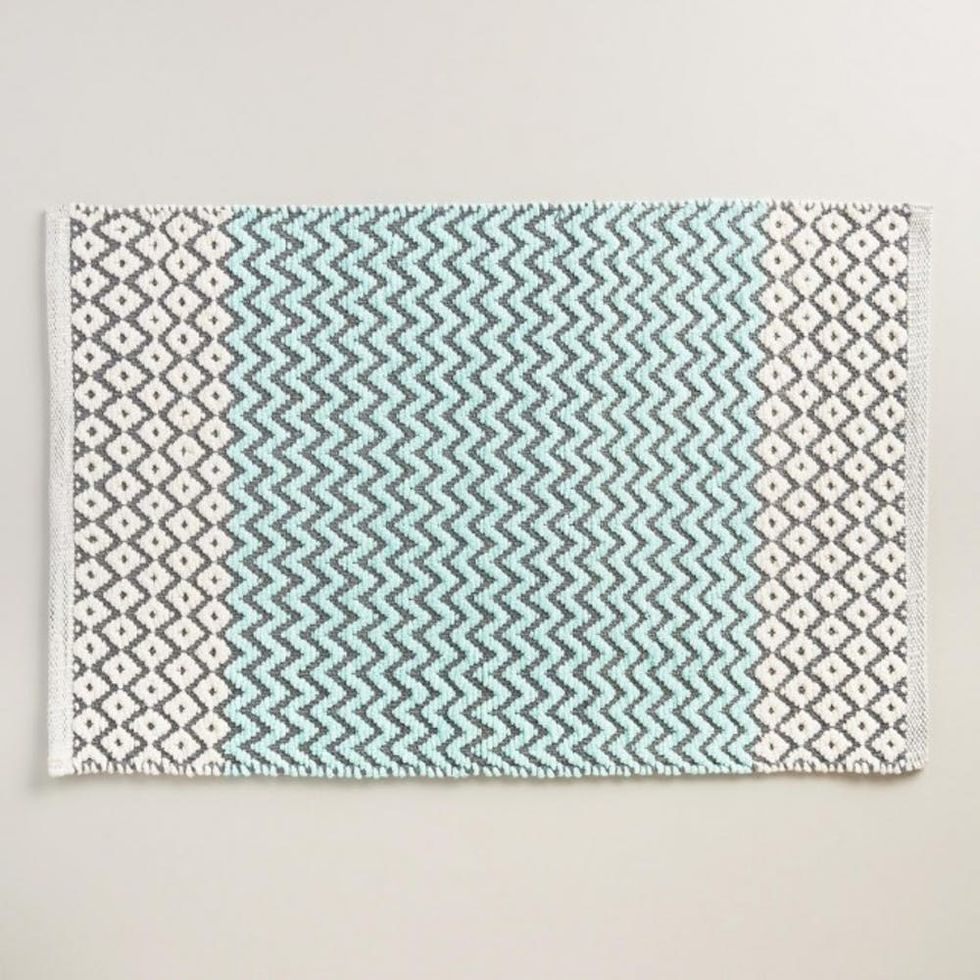 33. World Market Aqua Bath Mat ($15): Floors need love too! Brighten up the spot in front of your bathtub or shower with this adorable chevron rug in aqua, ivory and gray. It's an easy way to refresh your bathroom look.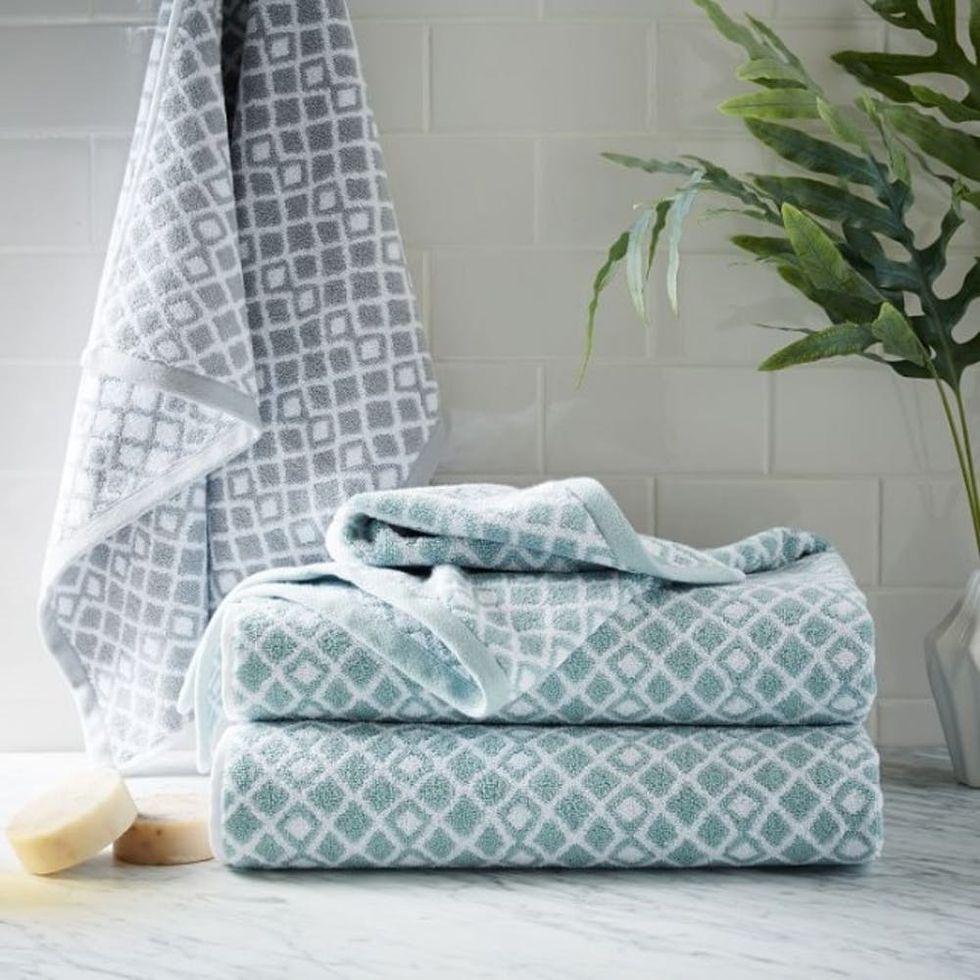 34. West Elm Coyuchi Towels ($8+): Though towels are typically included on registry lists, make sure to add a few extra sets so you'll have enough on hand to replace the ones that get a lot of use (and some extra for unexpected guests).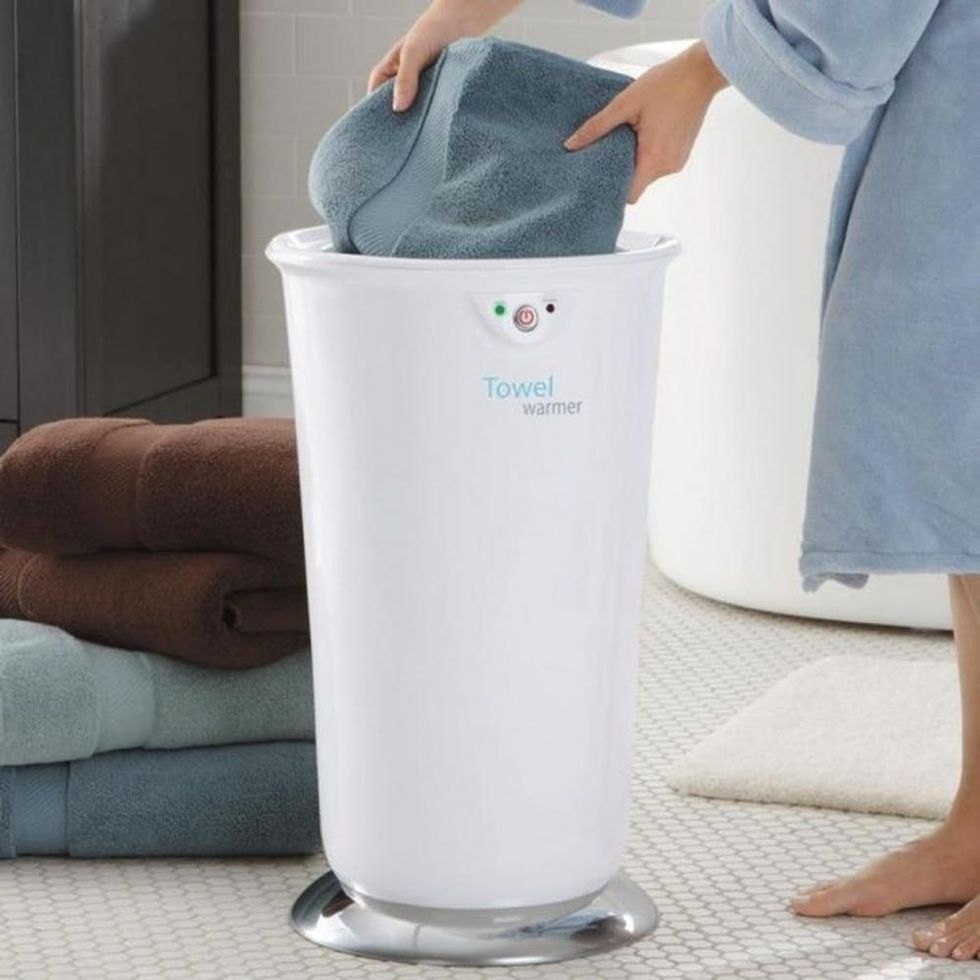 35. Brookstone Towel Warmer ($99): A towel warmer is a great way to add a little extravagance to your daily routine. Its extra-large size fits up to two oversized towels as well as robes or blankets, giving space for each of your towels to stay toasty and letting you enjoy a little warm-up post-shower.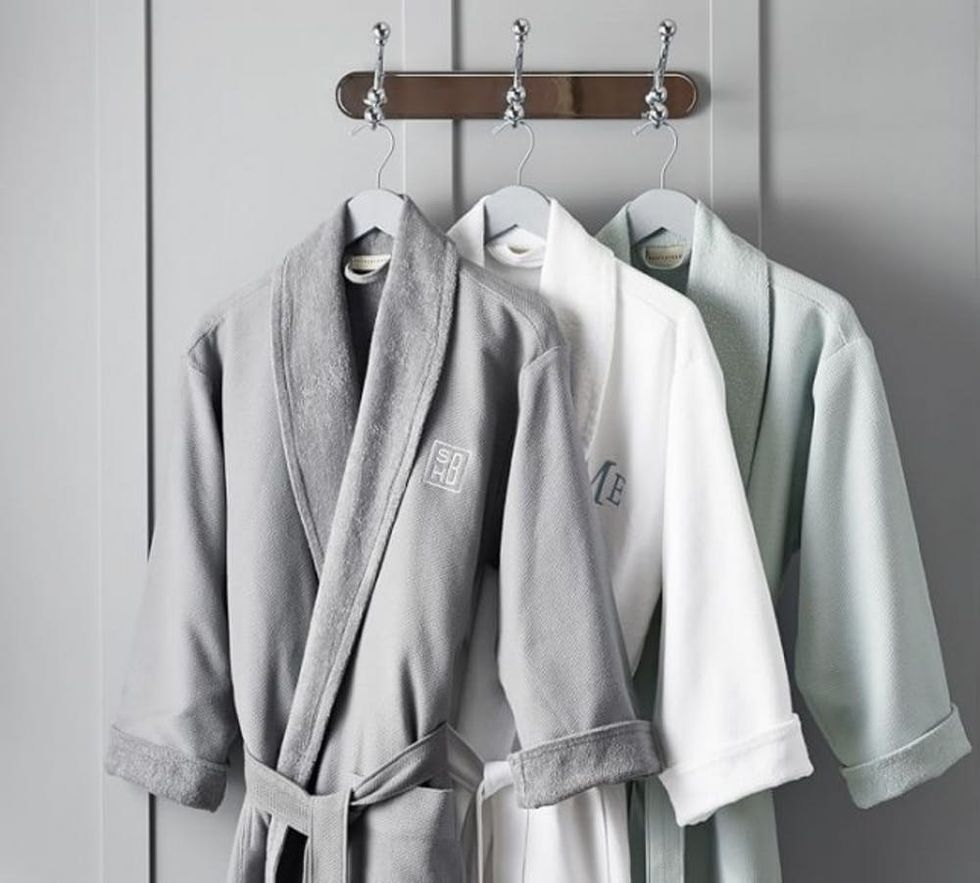 36. Pottery Barn Robes ($80): You and your sweetie will love slipping into the comfort of pure cotton with these plush robes. They're available in three serene hues and will make your morning or evening routine way more luxe — all within the comfort of your own home.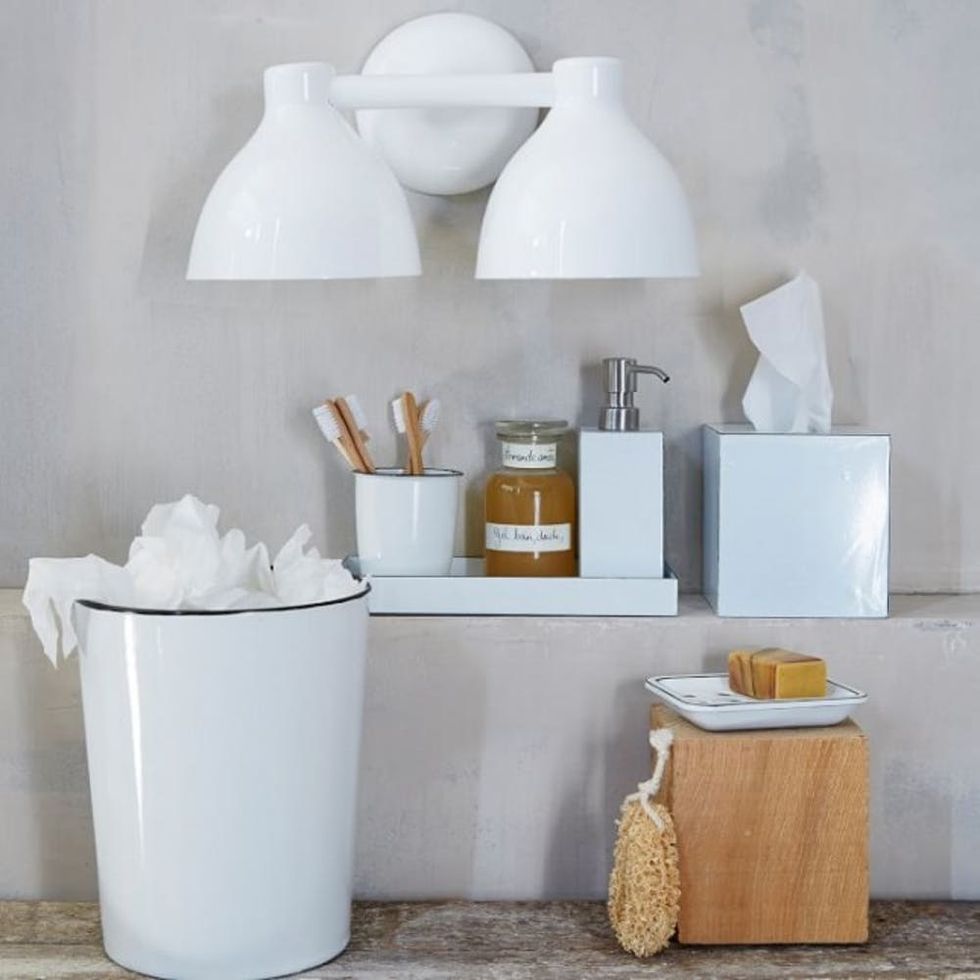 37. West Elm Enamel Bath Accessories ($19+): It's a bathroom basic, but just like towels, you'll want to include these essential items on your wedding registry. With clean white bodies and exposed metal edges, these bath accessories — soap dispenser, toothbrush holder, tissue box and trash bin — will totally bring a clean-lined, minimalist style to any bathroom.
Your Big Day is just starting! Check out all things Brit + Co Weddings, and follow us on Pinterest for more beautiful + creative wedding inspo.
Brit + Co may at times use affiliate links to promote products sold by others, but always offers genuine editorial recommendations.
Melissa Paniagua
Melissa Paniagua is a freelance writer with a background in weddings and styling and an appreciation for all things innovative, artful and well-designed. She believes that everyday moments are a cause for celebration and loves green juice and coffee in equal measure. Follow her daily adventures on Instagram.
Wedding Planning and Decor
More From Wedding Planning and Decor