12 Weird Workouts That Will Make You Forget You're Exercising
Jan 25, 2018
If your "new year, new you" resolution includes more gym time, we've got some good news for you: Fitness can actually be fun. With so many quirky and cool options out there (snowga, anyone?), getting your sweat on doesn't have to feel like a chore. We've rounded up some of the top workouts that will take you through the air, across the dance floor, and everywhere in between. Grab your sneakers (or fire baton) and scroll down to see them all.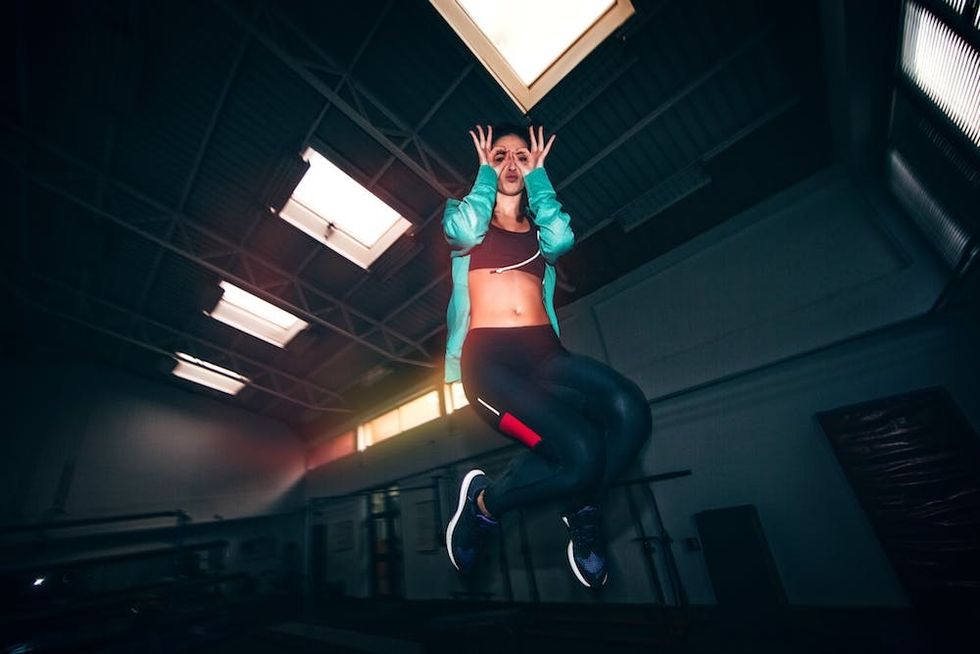 ---
1. Trampolining: If you grew up bouncing on your neighbor's trampoline, this may just be the perfect routine for you. After a full 50 minutes of some serious air time, your cheeks, core, and quads will surely thank you for it. House of Air offers classes for you to try out at their two California locations. And the SkyFit HIIT workout, a combination of cardio and strength-building exercises, at Sky Zone Trampoline Park (various locations) can burn up to 1,000 calories per hour.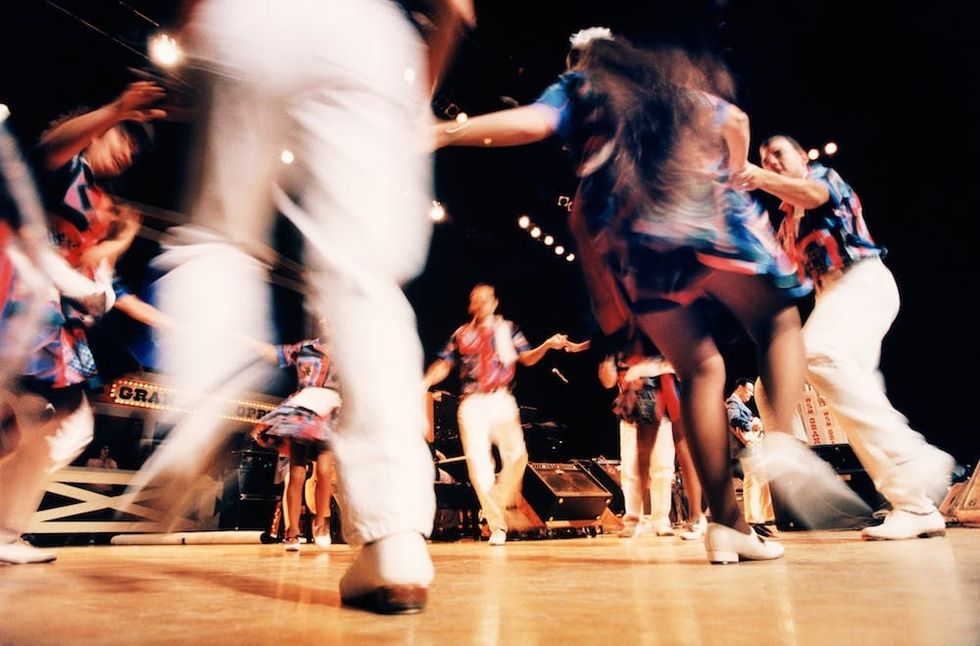 2. Country Dancing: At Country Fusion in Succasunna, New Jersey, you can turn your love for Tim McGraw into a full-body workout. One session of this country dancing class will have you sweatin' it out to some of the greatest country hits. Thanks to the extra metabolism boost, you'll crush calories in no time — while learning some cool moves in the process.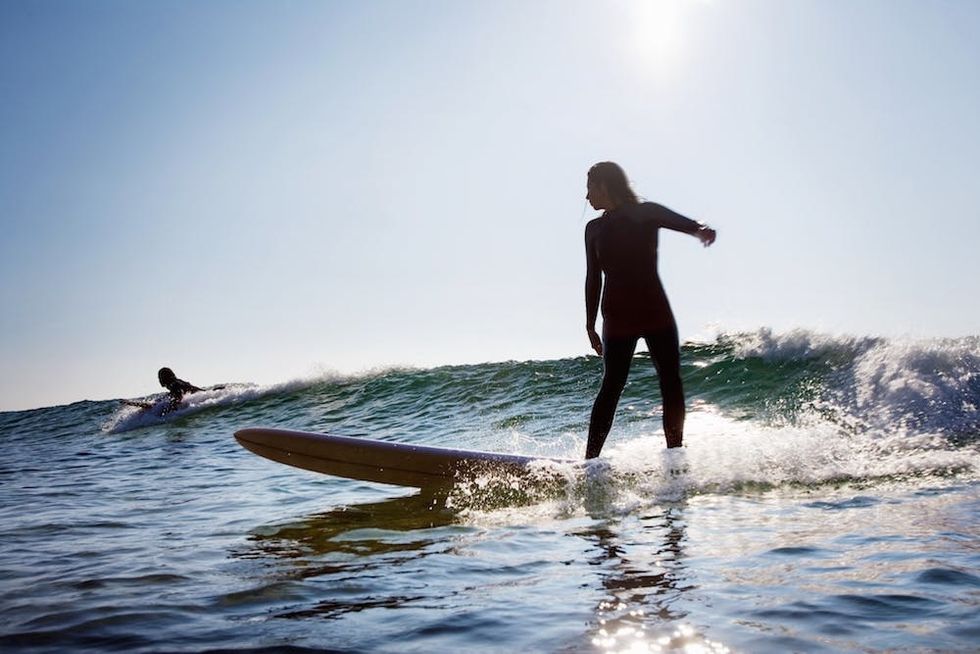 3. Surf Workout: Work your way to a killer surf bod without ever getting wet at Surfset Fitness. At any of their nationwide locations, you can take a class that's set on a "surfboard" designed to tone your muscles the same way riding the waves does. By the end of this challenging workout, you'll be ready to hit the beach (even if that means just showing off your new bikini body.)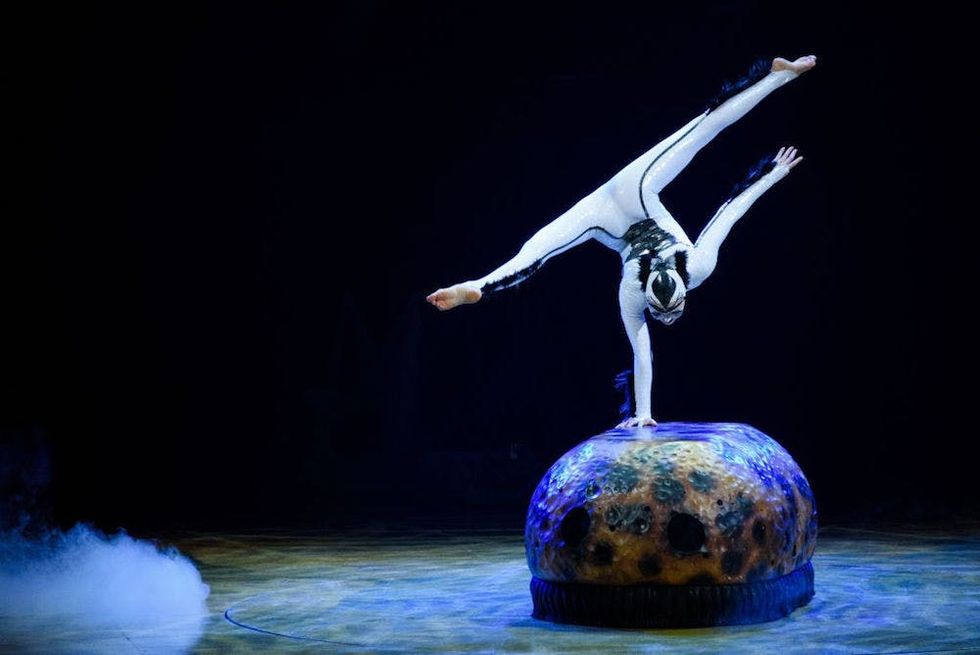 4. Acrobatics: Put your mental and physical toughness to the test while discovering your true flexibility in the process. At Cirque School in Los Angeles, you'll be taught everything you need to know about becoming an acrobat from a Cirque du Soleil veteran. Lucky for you, the course is designed to be beginner-friendly, so no crazy stunts are required (at least at first, anyway.)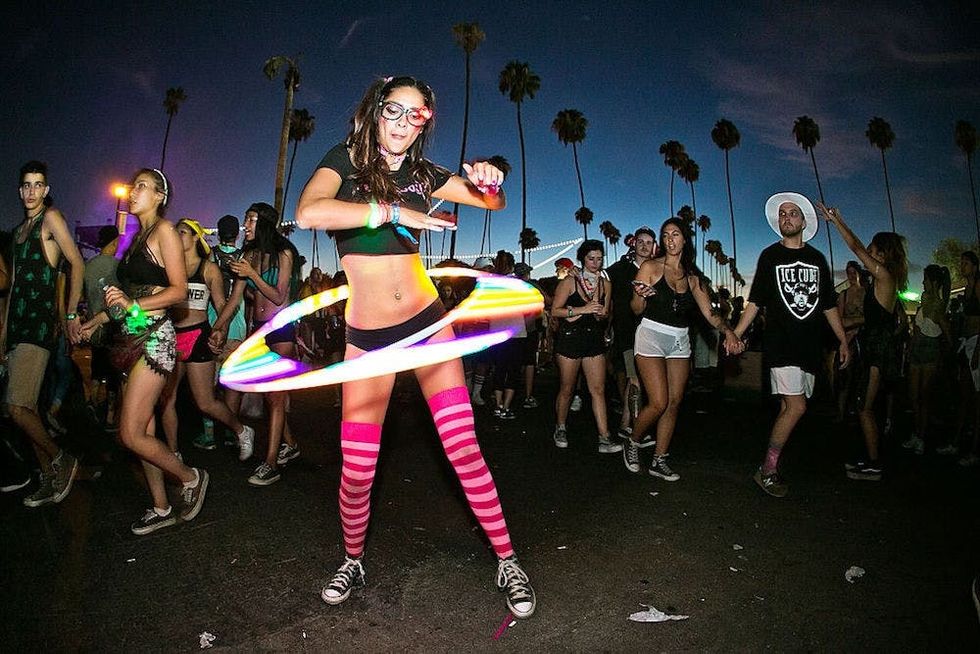 5. Hula Hooping: Eurohoop offers award-winning classes across the UK that use a weighted hoop to tone your tummy to the beat of some fun tunes. Consider it the perfect way to get ready for festival season.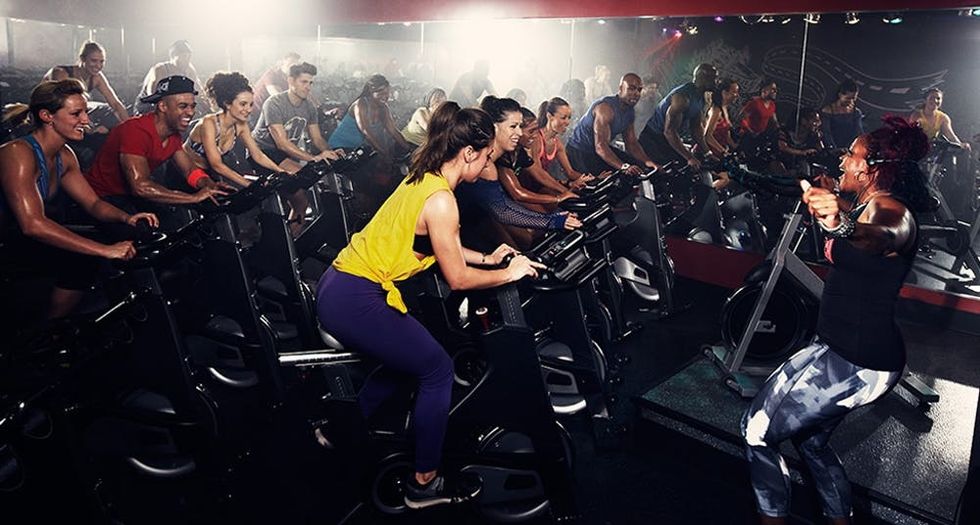 6. Cycle Karaoke: No need to reserve your favorite ballads for the bar scene. Thanks to this class offered at Crunch Fitness (multiple locations), you can cycle AND belt out your favorite '90s jams at the same time. It may just become your most fun workout yet. (Photo via Crunch Fitness)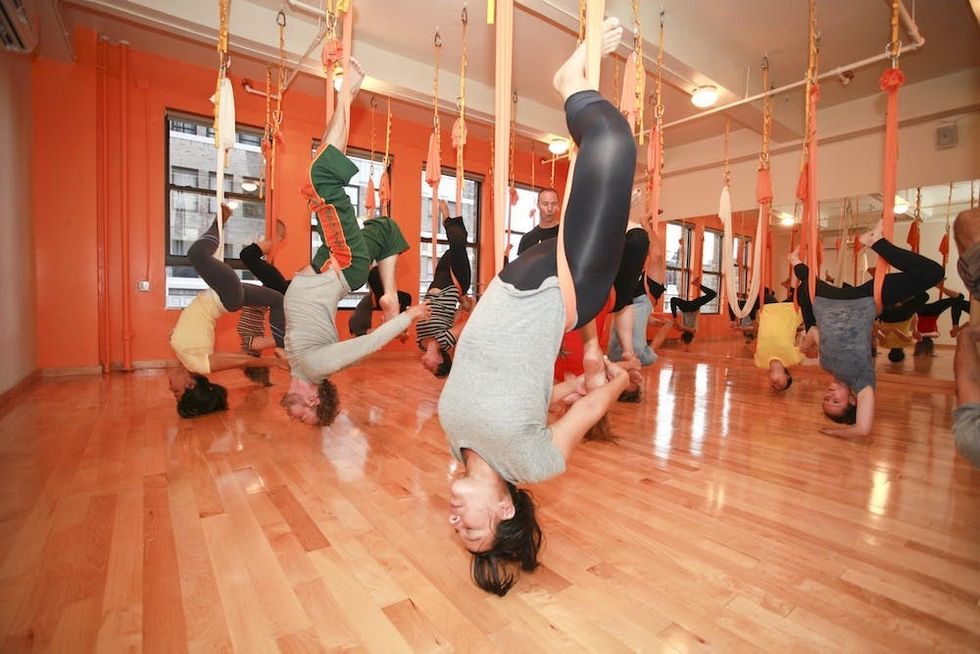 7. Anti-Gravity Yoga: Take everything you knew about traditional yoga practice and flip it upside down — literally. This class offered at nationwide AntiGravity Fitness mixes slow flow with aerobatics by using a soft fabric hammock suspended from the ceiling. You'll be holding, posing, and strengthening your body through this daring and dynamic class for a more invigorated you.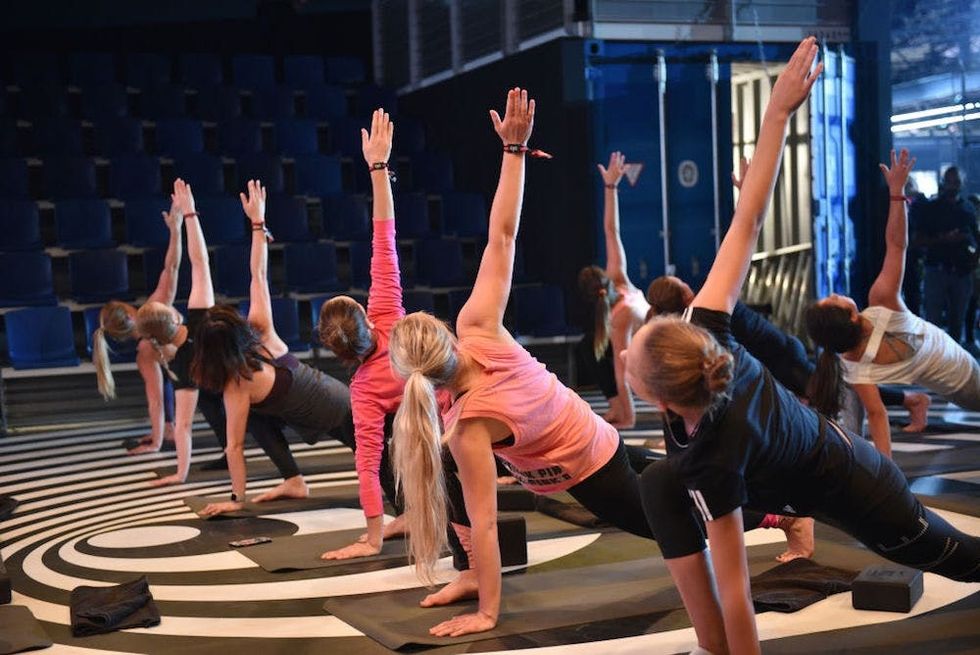 8. Ganja Yoga: At Twister Sister in Denver, Colorado, you're invited to deepen your yoga practice by using one of nature's most notable plants: cannabis. The BYOG (bring your own ganja) session is comprised of smoking, breathing, and flowing with the goal of taking your abilities to the next level. Of course, participants are asked to "consume responsibly."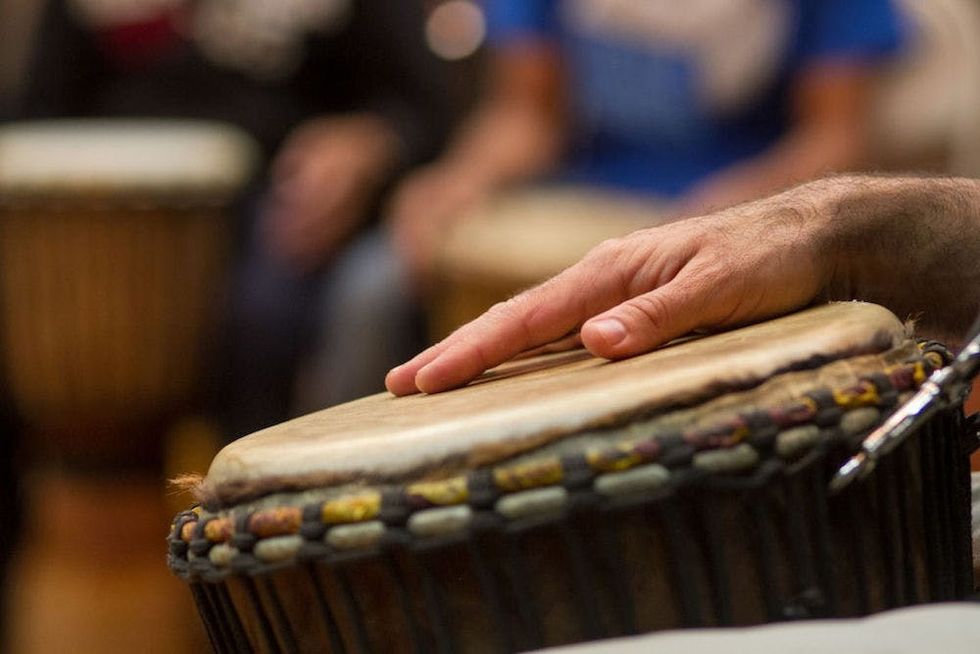 9. Drumming Cardio: This is way better than band camp. Instead of flirting with the drummer, at any of Pound's worldwide locations, you'll do the music-making yourself. Using specially engineered weighted drumsticks, this routine promises to give you your daily cardio, strengthening, and conditioning while you jam out on the floor.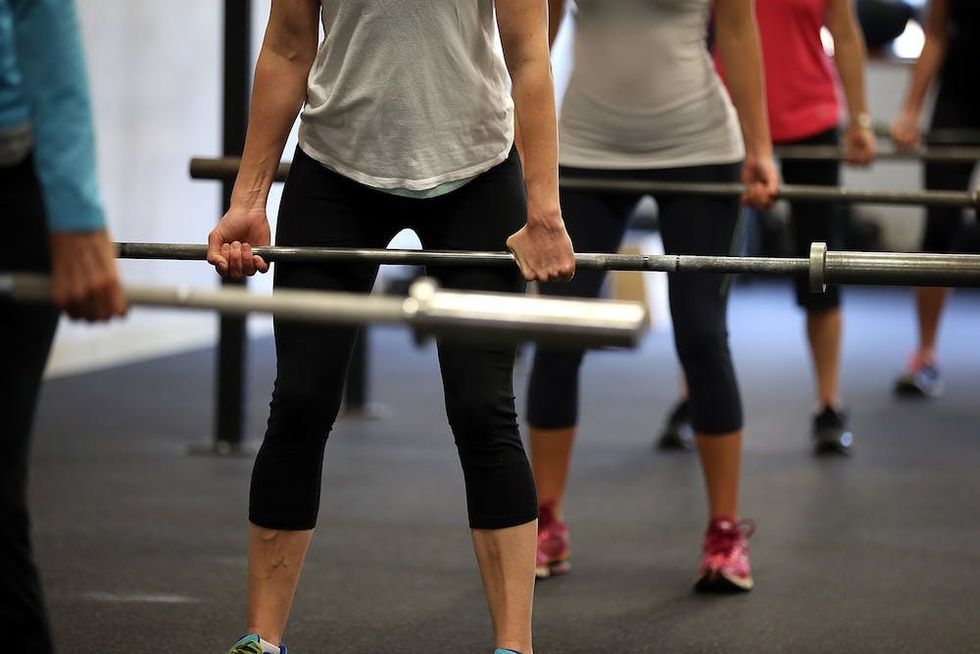 10. X-treme Firefighters Workout: Experience a training routine that'll whip you into firefighting shape at Crunch Fitness (select locations). This class promises to mirror the typical exercise activities our hardworking heroes do, including "handling hoses, swinging axes, climbing stairs, racing up a pole, and carrying victims to safety." So, when can we sign up?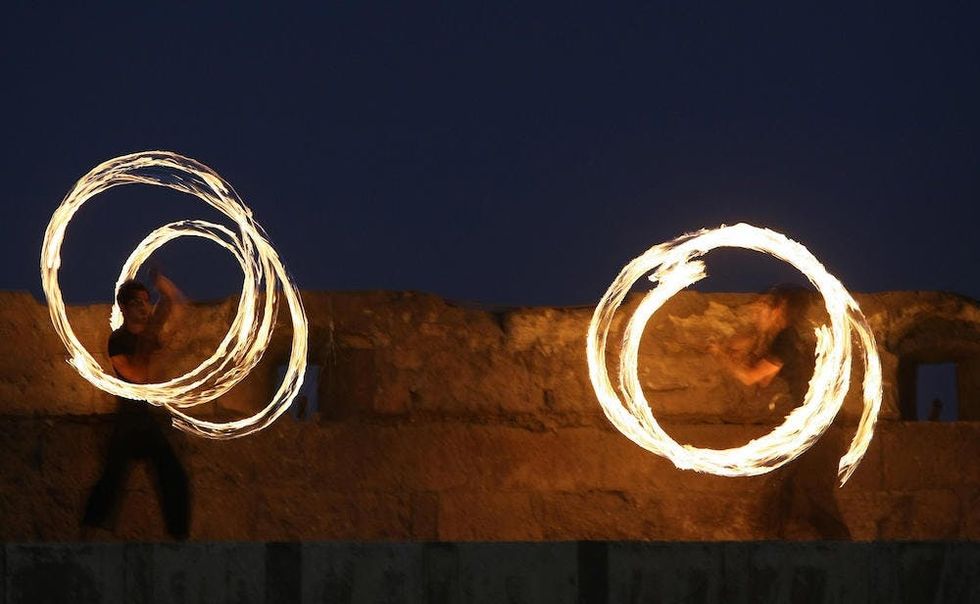 11. Firedancing Boot Camp: So you want to be a fire dancer. If this is a goal of yours (or just a really amusing idea), consider taking a course at Temple of Poi in San Francisco, California. Here, you'll be immersed in a seven-month program that includes beginner moves, dances, and, yes, playing with actual fire. This workout is not for the faint of heart.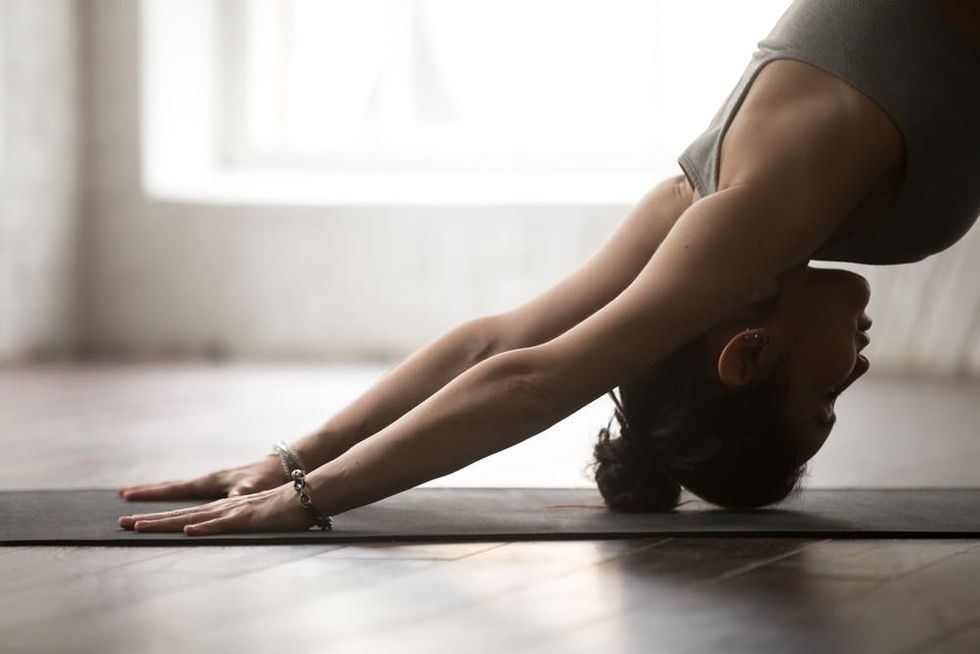 12. Womb Yoga: This class isn't your typical vinyasa session; rather, it's meant to simulate a yoga-like practice of being in the womb. At Woom Center in NYC, you'll be guided through a class filled with vocal toning, overtone-emitting instruments, and sound therapy to bring your body back to its original state.
Which class are you ready to try? Let us know @BritandCo!
(Photos via Getty)
Sarah Schuh
Home Decor. Entertaining. Travel. Lifestyle. 'Grammer, dreamer, trip planner. Forever coming up with my next creative endeavor. Until then, I'm documenting everything I like on paper, er, the digital world.
Health