This Easy Backpack Wine Hack Will Make Outdoor Picnics a Breeze
Mar 22, 2017
Spring is finally here! And with it comes warmer weather, longer days, and a serious case of wanderlust. From everyday adventures to epic exploration, as long as it includes the outdoors, we're game. So pack your bags and get your plans on lockdown. This spring, we're teaming up with California's Line 39 Wine to make your weekend getaways that much easier with the ultimate DIY wine backpack. All you need to do is pack a picnic and grab your favorite bottle of Line 39 wine, and you'll be ready for your next hike, camping trip, beach day, or impromptu adventure. Keep in mind, this backpack pairs perfectly with fresh air, sunny days, and Cali vibes. So, press play and find out how it's done.
---
This cute and fully functional li'l backpack will definitely help you take full advantage of the spring season. It holds two wine bottles and houses all of your picnic needs. Get the full details on this DIY below.
WINE BACKPACK HACK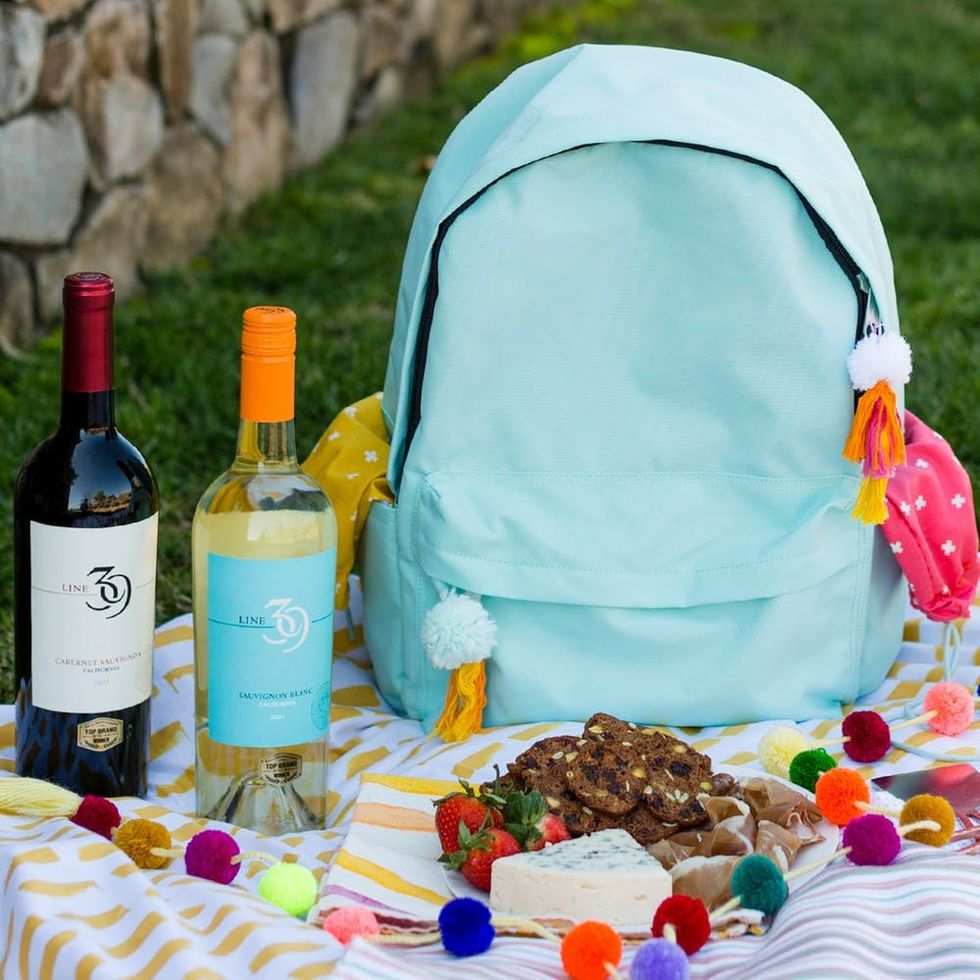 Materials and Tools: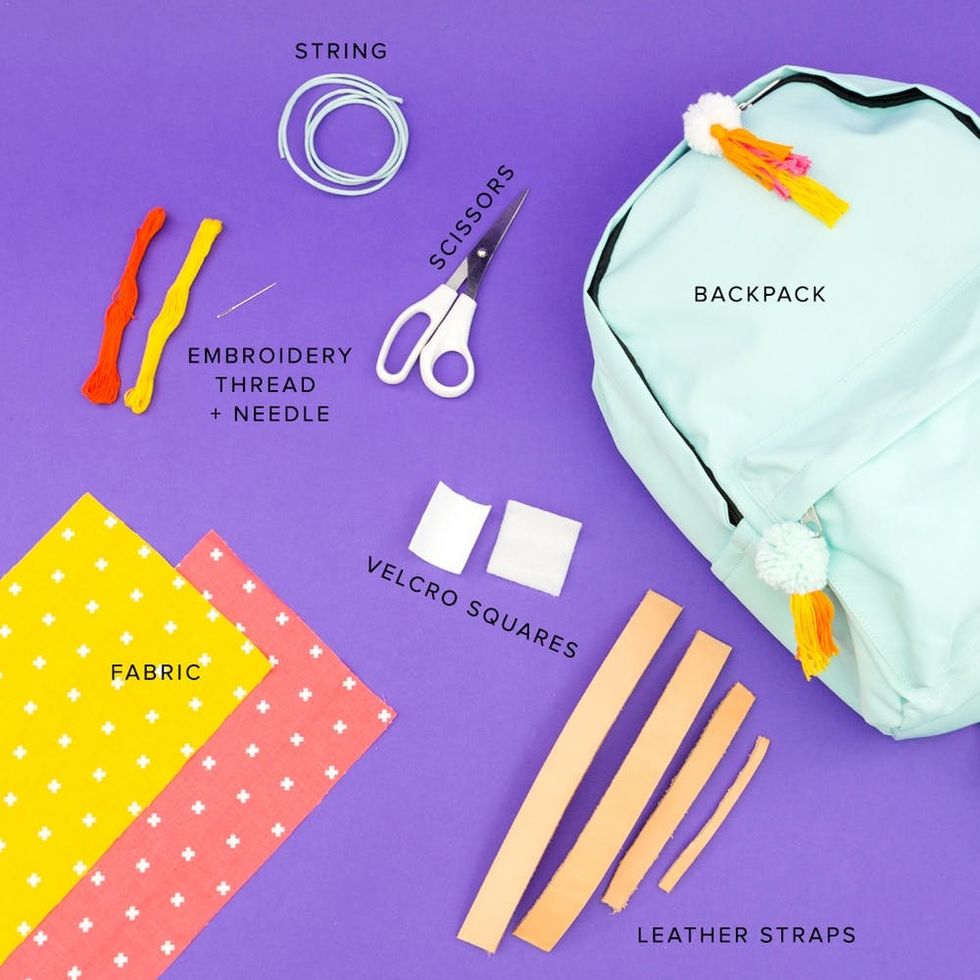 Instructions: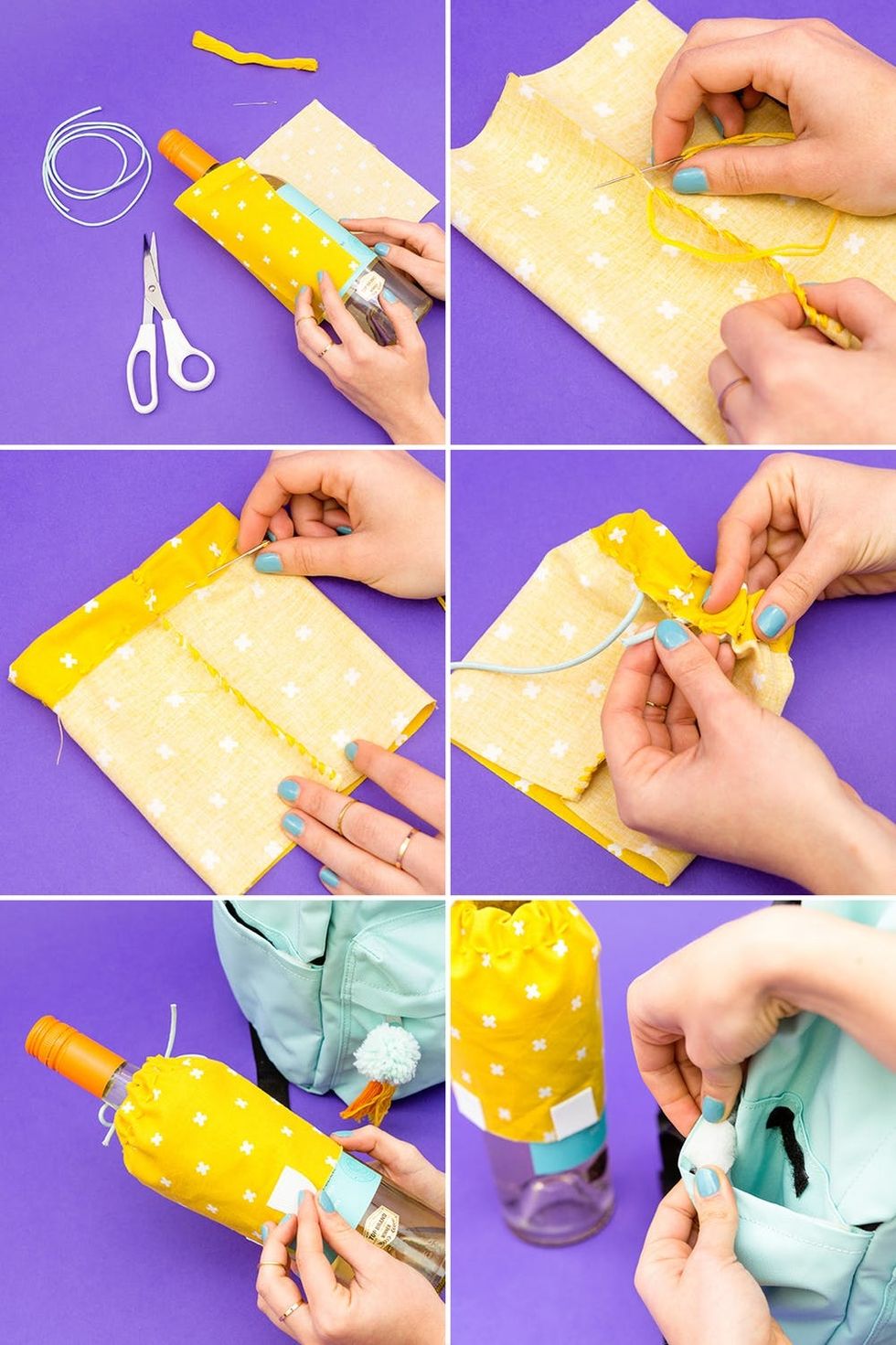 First up, you'll need to create a place to safely store your wine bottles, so find a backpack that has pockets already built in. Then, transform them into an adorable drawstring storage bag. After all, you want to make sure you're taking care of your precious cargo. Create a custom flair by picking your favorite swatch of fabric. Using a bottle as your guide, measure and cut your fabric to fit your bottle. Whipstitch the ends together to form a tube. Fold over ½-inch of fabric at one end and stitch down. Add a string through the space to create the perfect drawstring top to keep your wine safe and secure. Now, put it all together by adding one side of your velcro to the bottom of the drawstring fabric and the other end to the top of the side pocket.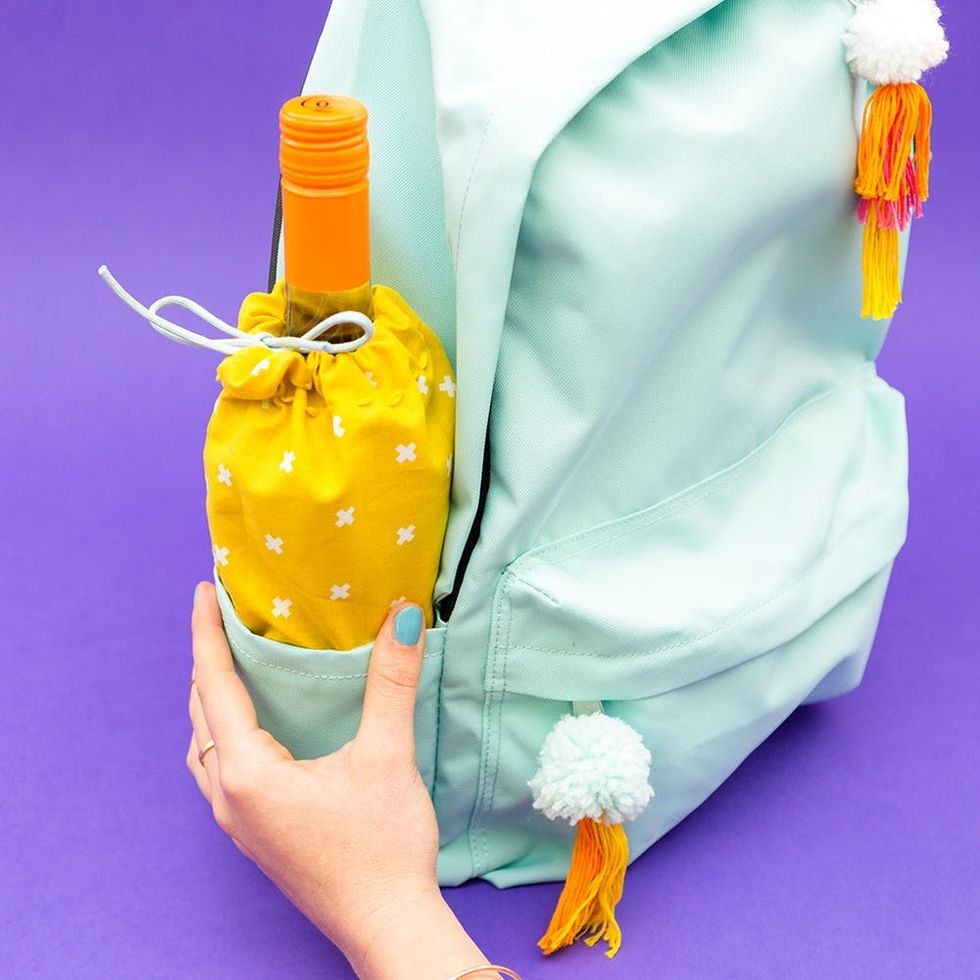 Connect the two pieces and you've got yourself a perfectly handy wine carrier. The best part is the pouch adds a personalized pop of color to an otherwise ordinary backpack.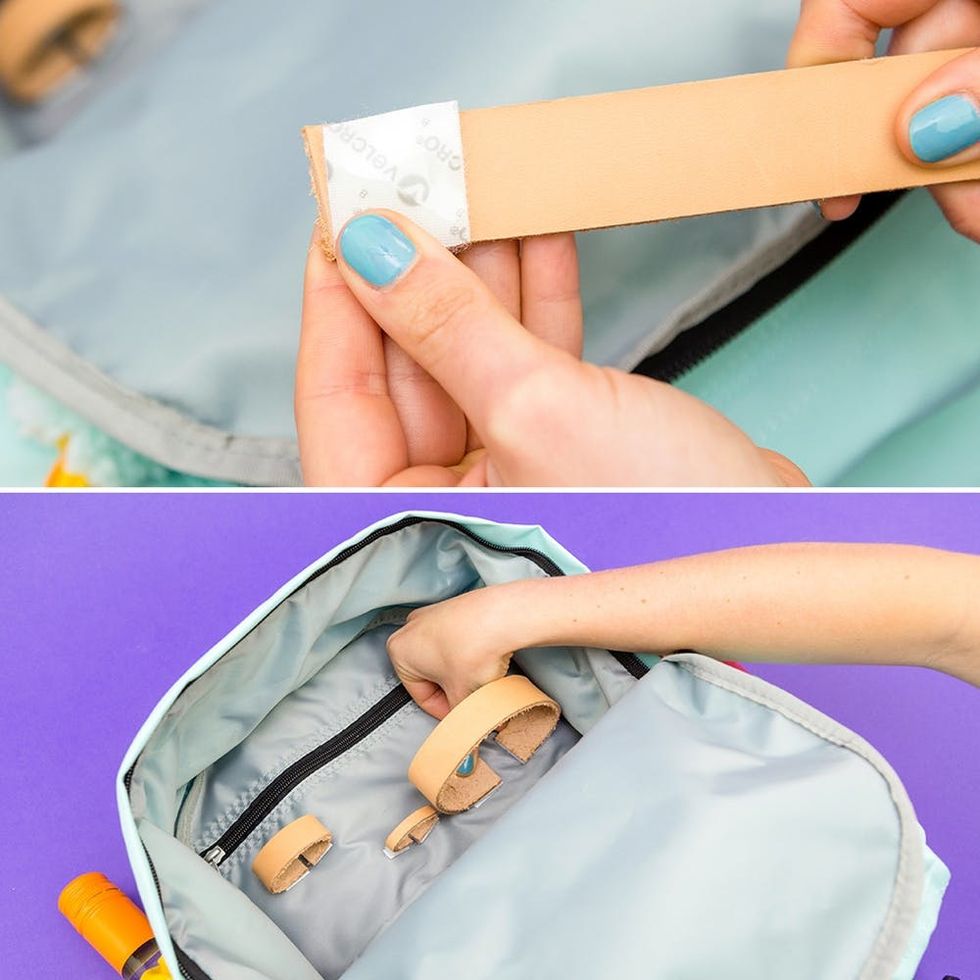 Now that the wine is secure, time to make some space for your other gadgets and gizmos and glasses. We made this real simple, by adding some velcro to the ends of pre-cut leather strips and connecting them to the inside of the backpack. These will help you hold your loose items in place.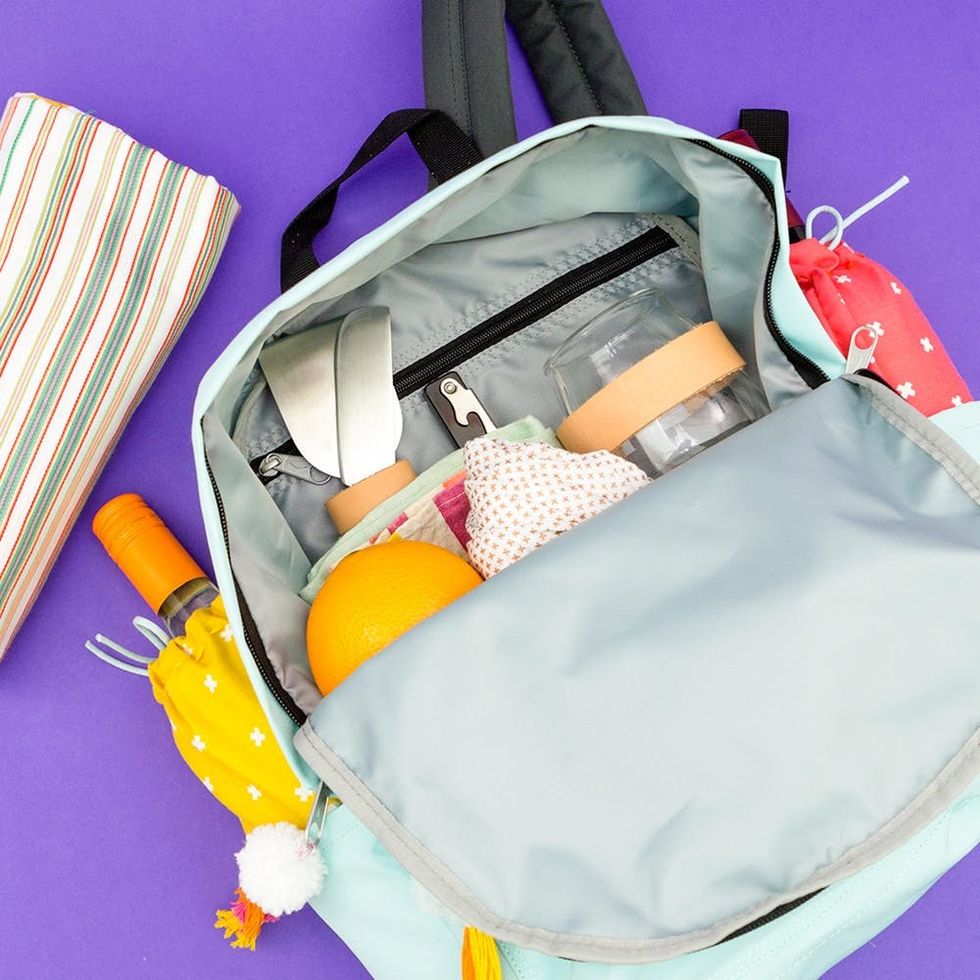 Time to add your goodies.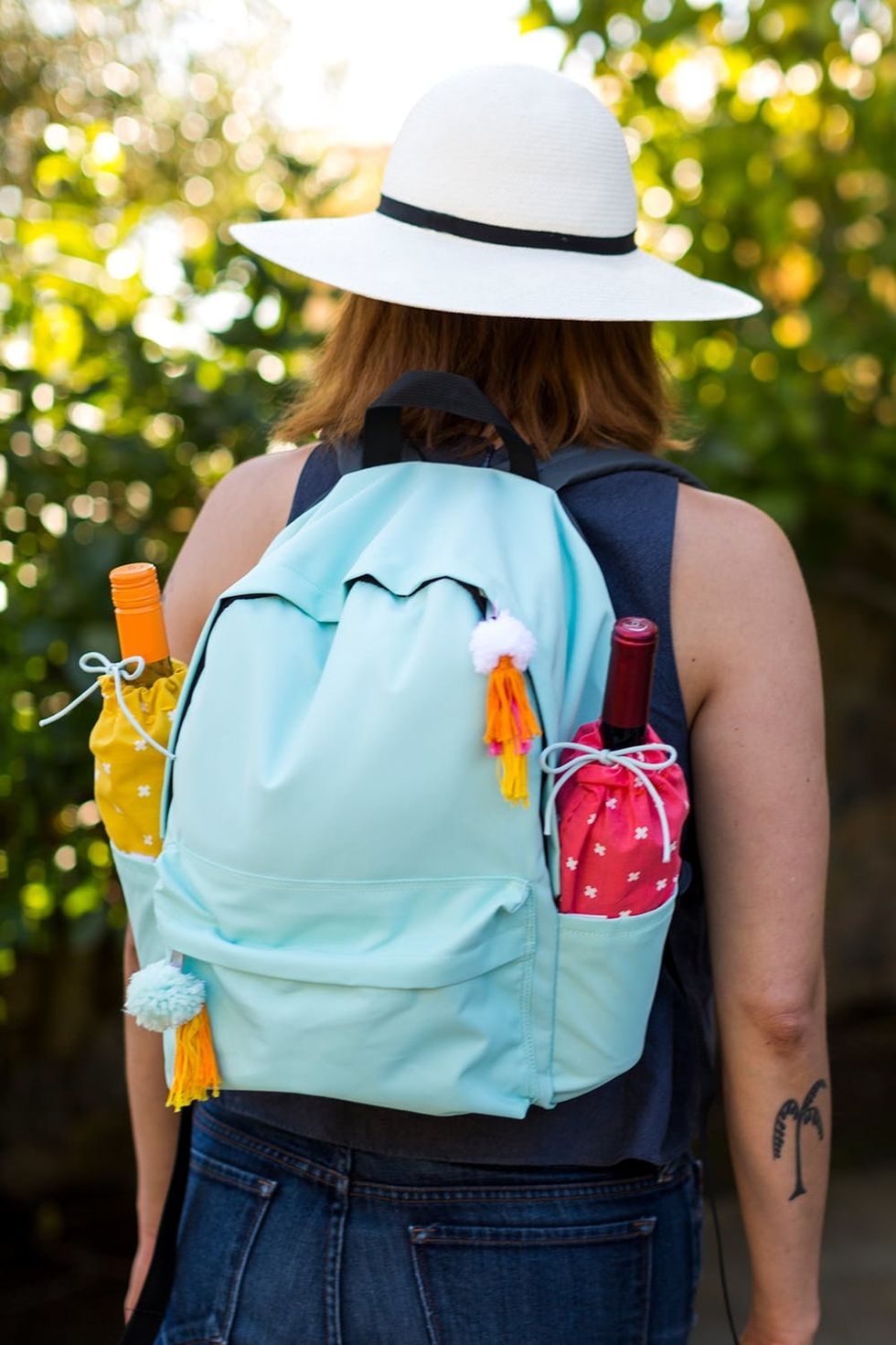 And get ready for your next adventure!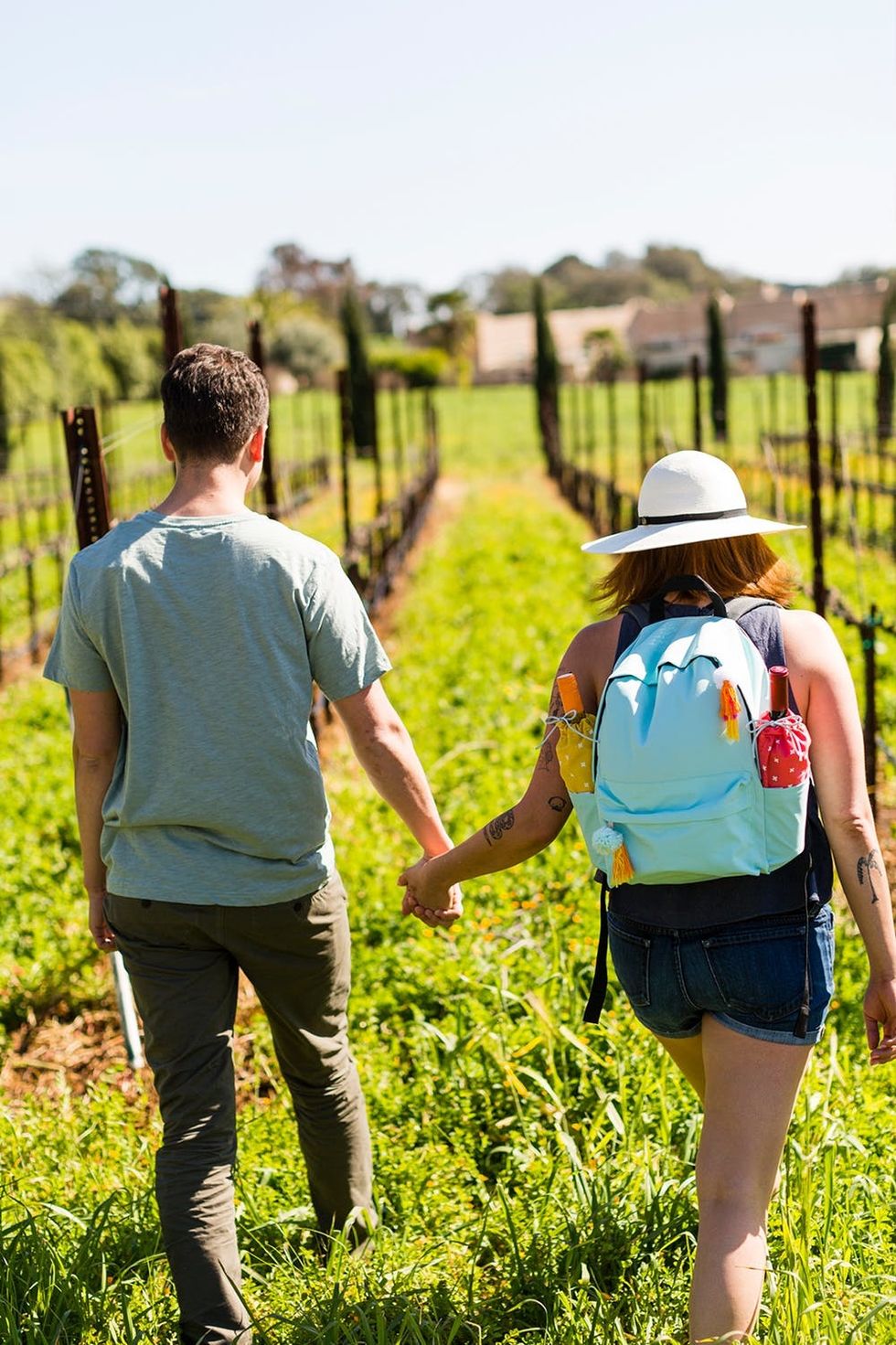 You never know where you might end up.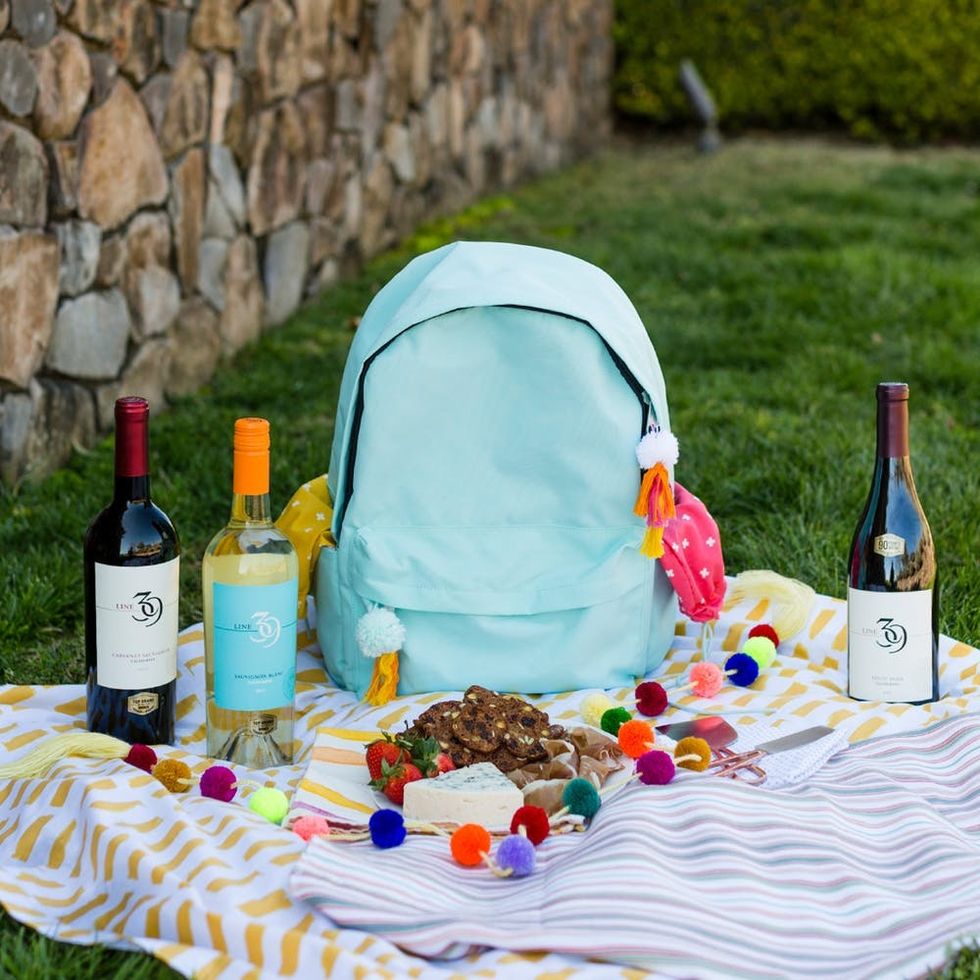 No picnic is complete without some tasty treats and your favorite bottle of wine. Not sure what the occasion calls for? Bring a bottle of red and white, so you have a little something for everyone.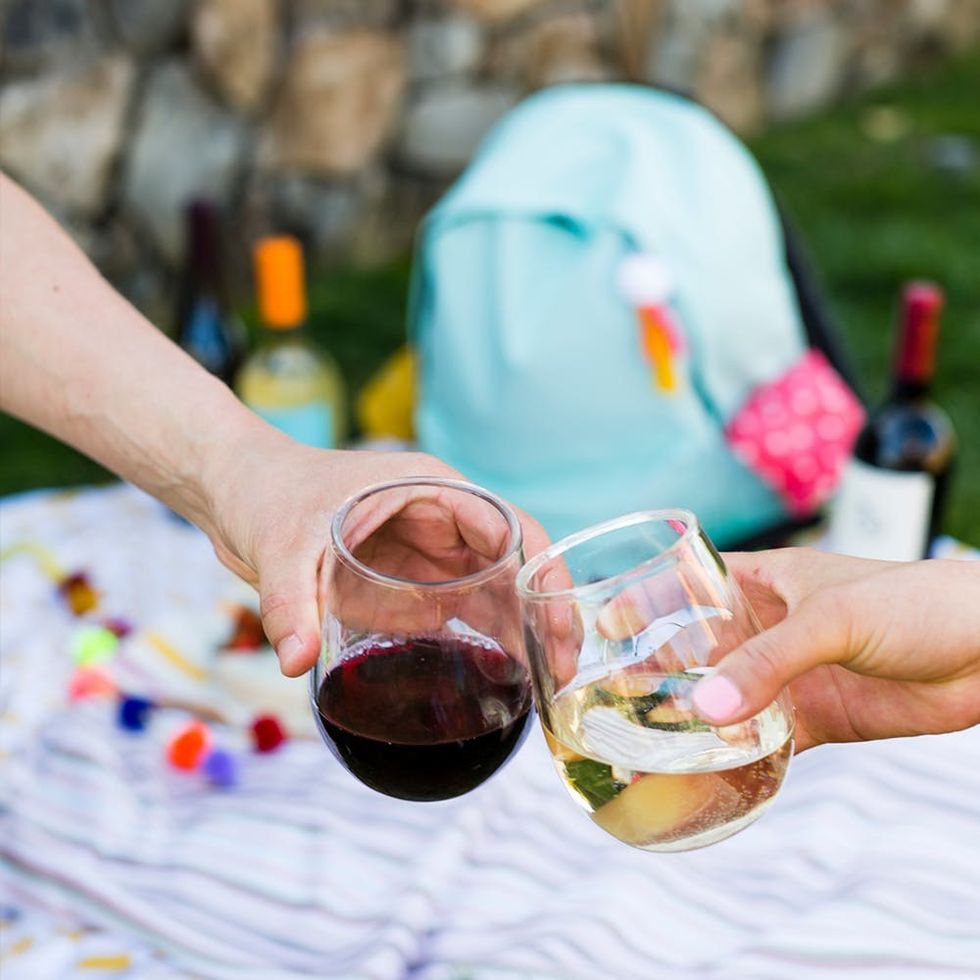 Now that's something to cheers about!
What are you packing for your next picnic? Share with us on Instagram by tagging @BritandCo and including #FindYourLine.
DIY Production + Styling: Alonna Morrison
Video Production: Trevor Tillman + Katie Booker
Photography: Kurt Andre + Chris Andre
Lindsay Saito
As a Creative Content Producer at Brit + Co, Lindsay is a mover and shaker—cooking, crafting and creating—all day, every day. While away from the office, you can find her adventuring, looking for magical moments and eating tacos.