Healthy Hacks: 150-Calorie Chocolate Chip Zucchini Muffins
Aug 28, 2013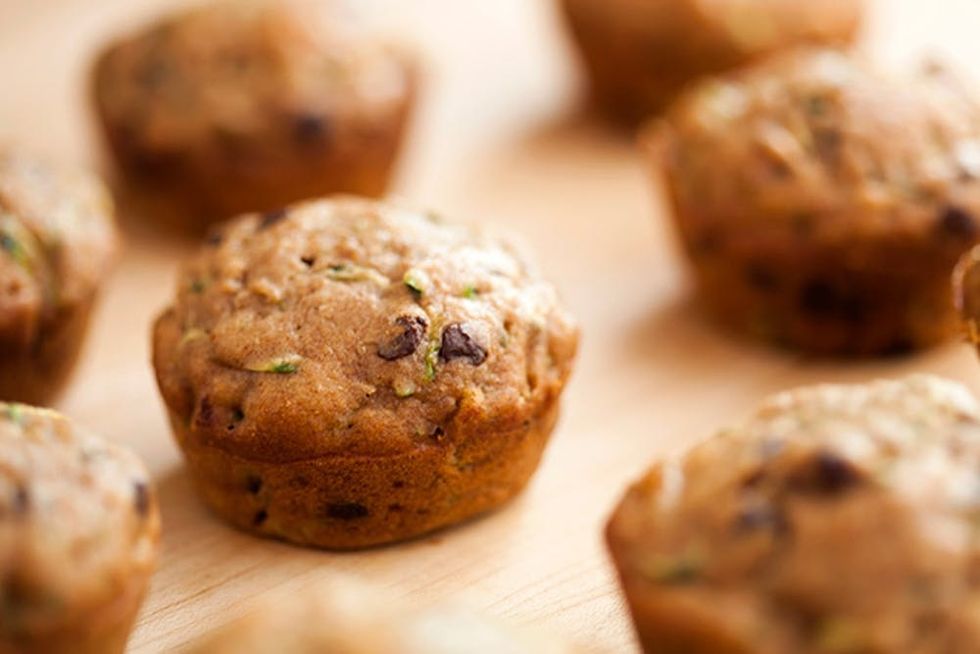 It's zucchini season and we just can't enough of the summer squash. Earlier this week, we rounded up 20 zesty and zany zucchini recipes and now, we're whipping up a batch of healthy zucchini muffins. These moist muffins are made with almond milk and coconut oil. You'd never guess they have no added sugar and no butter! They're great for breakfast, dessert, or as an afternoon snack. Plus, you can feel totally great about eating them because hey…they're chock full of veggies!
---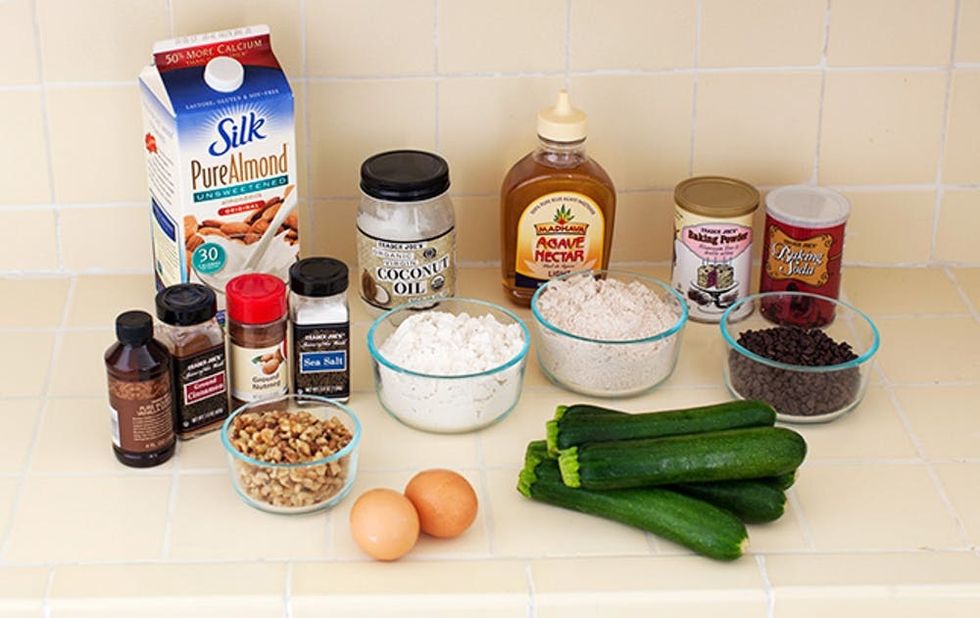 Ingredients:
 
Instructions:
 1. Preheat oven to 350 degrees F. In a large bowl, combine whole wheat flour, all-purpose flour, baking powder, baking soda, cinnamon, nutmeg, salt, walnuts, and chocolate chips. Set aside.
2. In another bowl, mix together the eggs, almond milk, agave, coconut oil, and vanilla. Fold the wet ingredients into the dry ingredients. Add shredded zucchini. Mix until just combined.
3. Spray a muffin pan with nonstick cooking spray. Fill each cup with batter. Bake muffins for 20–25 minutes. Let cool. Enjoy!
How good do these look? You won't miss the butter or sugar, we promise! Each muffin contains about 150 calories.
Do you ever add veggies to your baked goods? Let us know in the comments section below!