10 Clever Ways to Respond to a "U Up?" Text
Nov 05, 2016
We're not saying romance is dead… but if it is, surely the invention of cell phones was the final nail in the coffin. If you couldn't think fast enough to give that terrible Tinder date a fake number (or be honest and tell them it's not working), you probably cringed knowing there'd be some unwanted texts coming your way in the future. And then there's our biggest pet peeve: the "U up?" text from some guy you've been seeing casually, but who won't define whatever you're doing any further than "we're talking."
---
If you're the victim of a blatant booty call, take a breath, roll your eyes and hit 'em with one of these clever responses. Then you're free to focus on crafting the perfect first move for the next guy.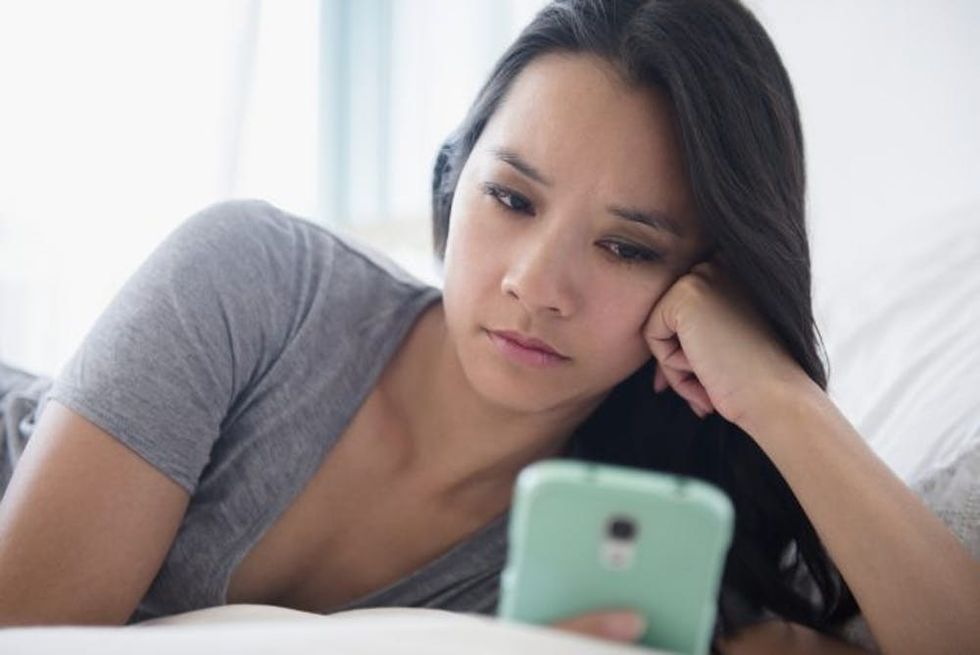 1. "U really doing this?"
Alison Zeidman
Alison Zeidman is a New York-based stand-up comedian and writer.
Relationships