Britney Spears Just Wore Her Bikini to a Totally Unexpected Place
Apr 07, 2017
Nearly 20 years after her first single was released, Britney Spears is still slaying the game. She has a top-selling Vegas residency and, uh, have you met her smoldering hot boyfriend? Therefore, when it comes to what she wears to the gym, the queen can do what she wants. Like, say, wear a bikini top.
---
And that's exactly what she did. In an Instagram video posted on Tuesday, the "Make Me…" singer was seen hitting the gym wearing a pair of sweatpants and a white bikini top like it was NBD. "Training keeps me motivated and inspired… but I'd rather be dancing," she captioned the video. Some did question her choice in workout wear. "Who works out in a bikini top?!" one commenter wrote. Another wrote, "Why do you train wearing a bikini top ? (Answer: bc you can)."
One thing that skimpy bikini top definitely shows? Girlfriend's well-defined muscle tone. And her fans definitely took notice. "Looking really good Queen," one commenter wrote. "You look amazing and more importantly, you look happy! Happy to see you happy," wrote another.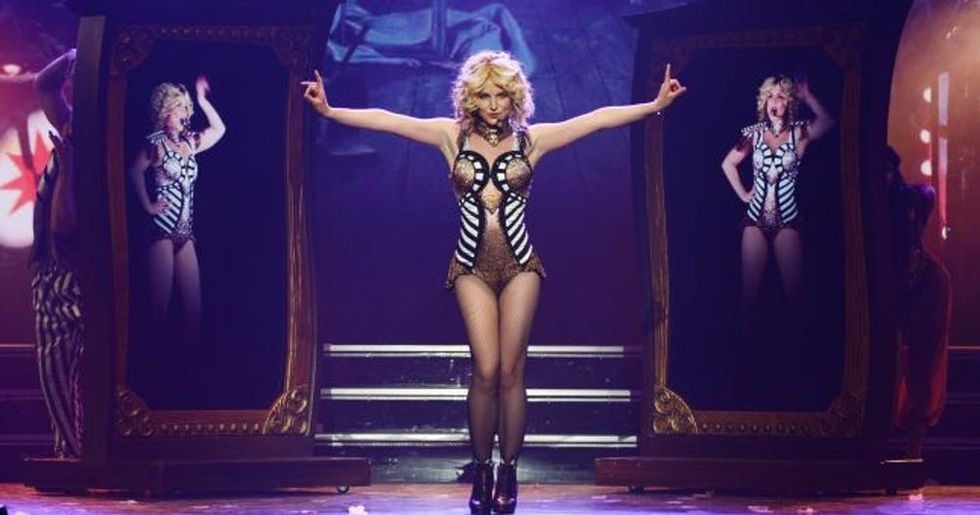 At the end of the day, Brit Brit doesn't really need to justify her athletic wear choices to anyone. You do you, girl!
Love Moore
Love Moore is a freelance writer based in Brooklyn, New York. She has a BA in journalism and loves homemade meals, snow days and bookstore corners.