How World-Famous Chocolatier Jacques Torres Bakes Chocolate Chip Cookies
Jun 17, 2019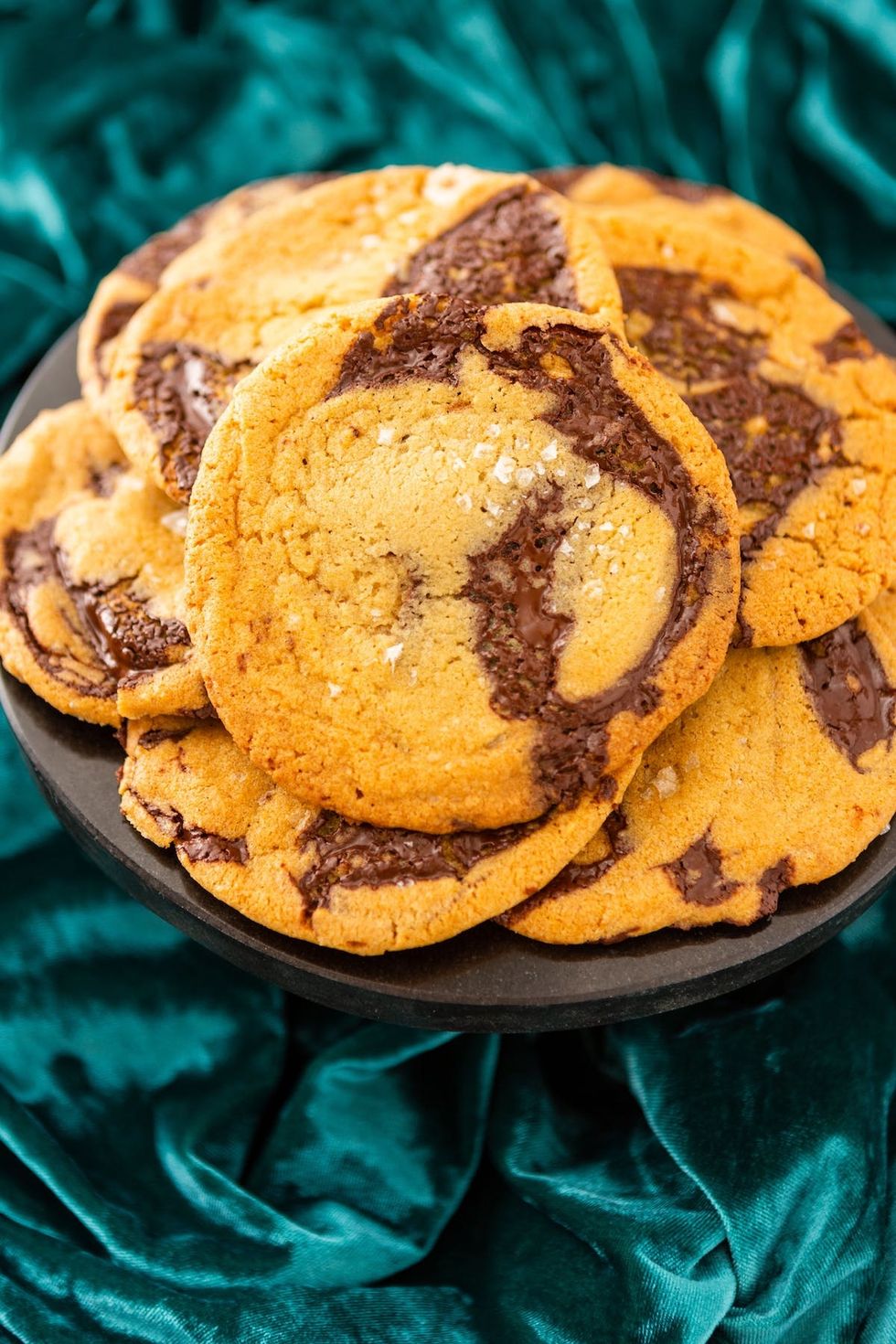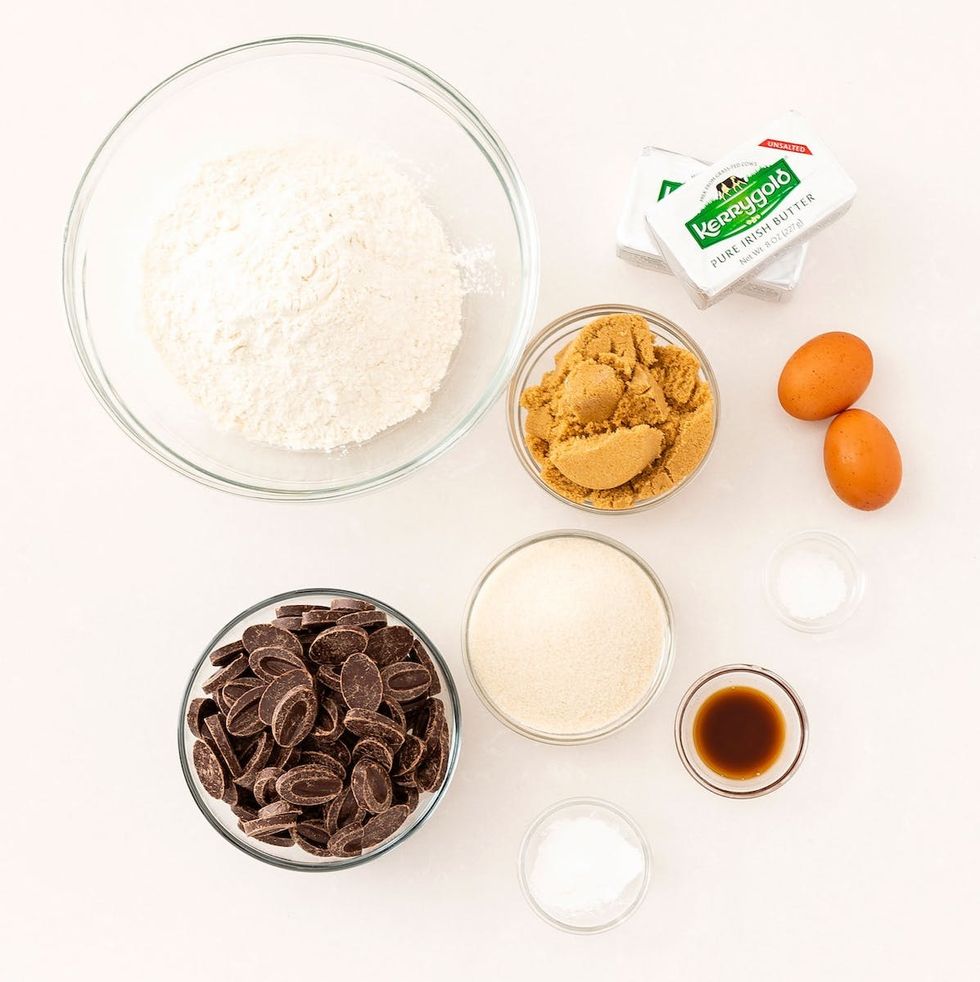 Ingredients
2 cups minus 2 tablespoons (8 ½ ounces) cake flour
1 2/3 cups (8 1/2 ounces) bread flour
1 1/4 teaspoons baking soda
1 1/2 teaspoons baking powder
1 1/2 teaspoons coarse salt
2 1/2 sticks (1 1/4 cups) unsalted butter
1 1/4 cups (10 ounces) light brown sugar
1 cup plus 2 tablespoons (8 ounces) granulated sugar
2 large eggs
2 teaspoons natural vanilla extract
1 1/4 pounds bittersweet chocolate disks or fèves, at least 60 percent cacao
sea salt (optional)
Directions
Sift flours, baking soda, baking powder and salt into a bowl. Set aside.
Using a mixer fitted with paddle attachment, cream butter and sugars together until very light, about 5 minutes.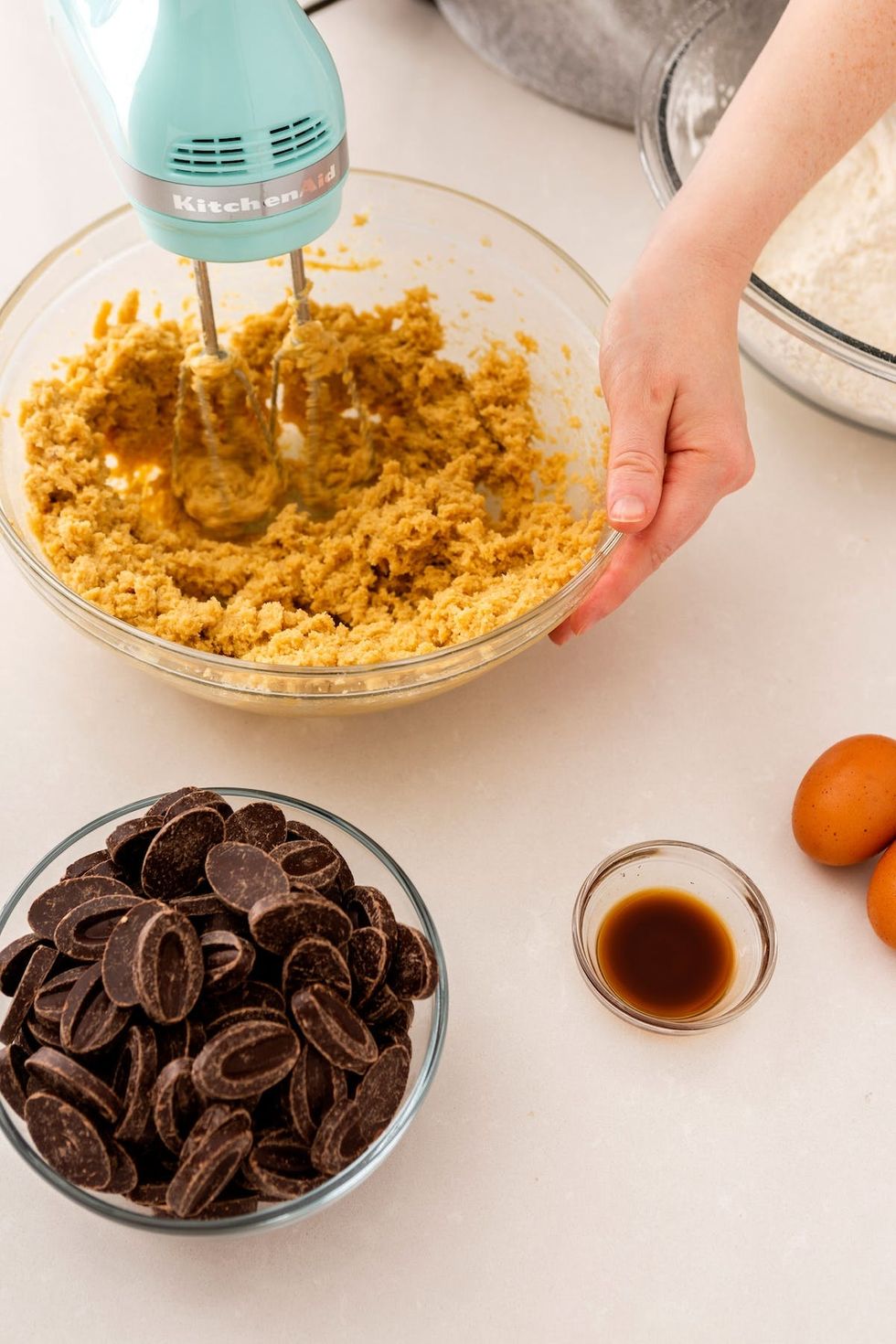 Add eggs, one at a time, mixing well after each addition. Stir in the vanilla.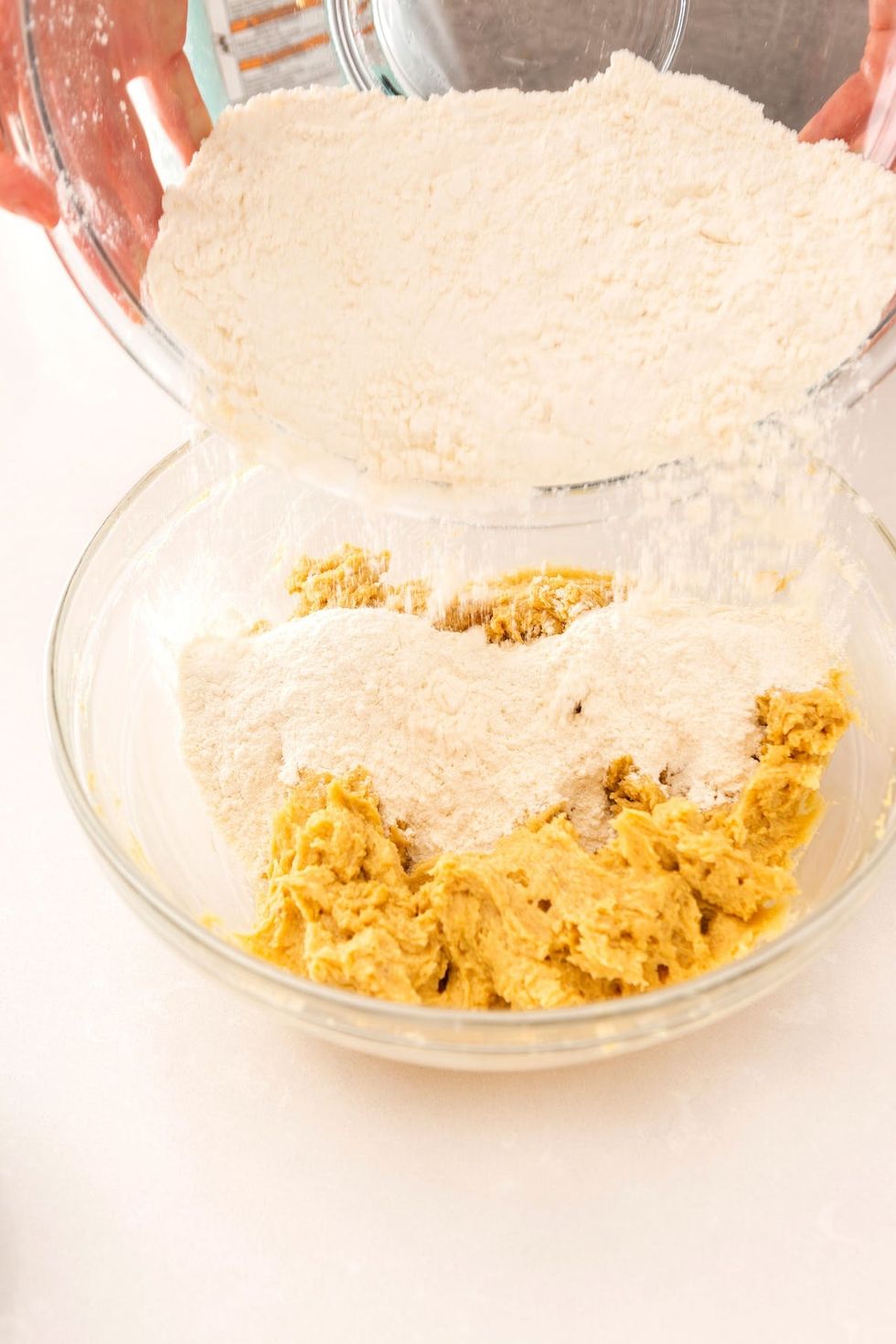 Reduce speed to low, add dry ingredients and mix until just combined, 5 to 10 seconds.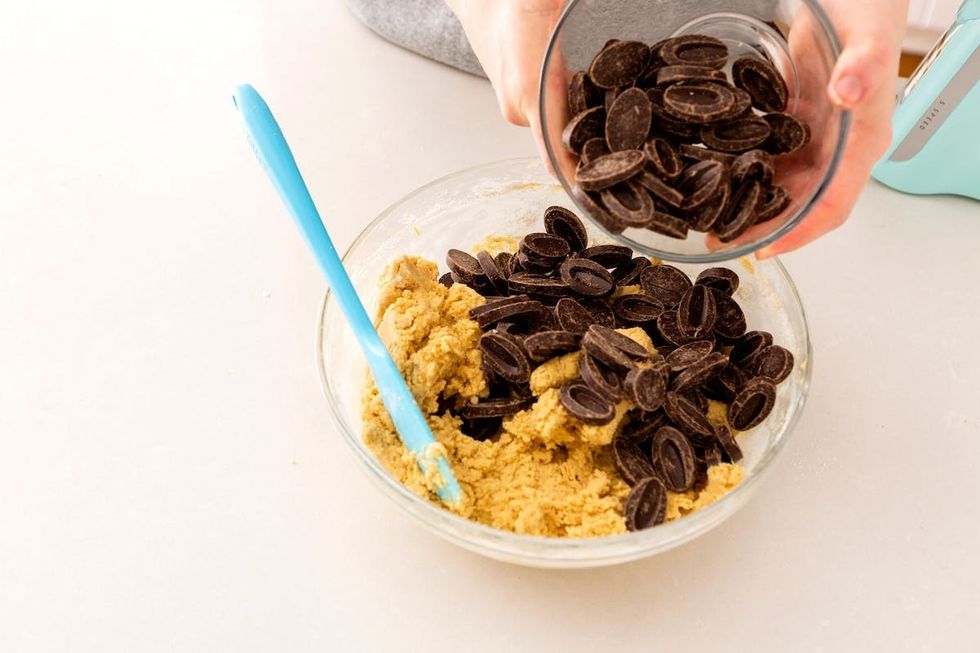 Drop chocolate pieces in and incorporate them without breaking them.
Press plastic wrap against dough and refrigerate for 24 to 36 hours. Dough may be used in batches and can be refrigerated for up to 72 hours.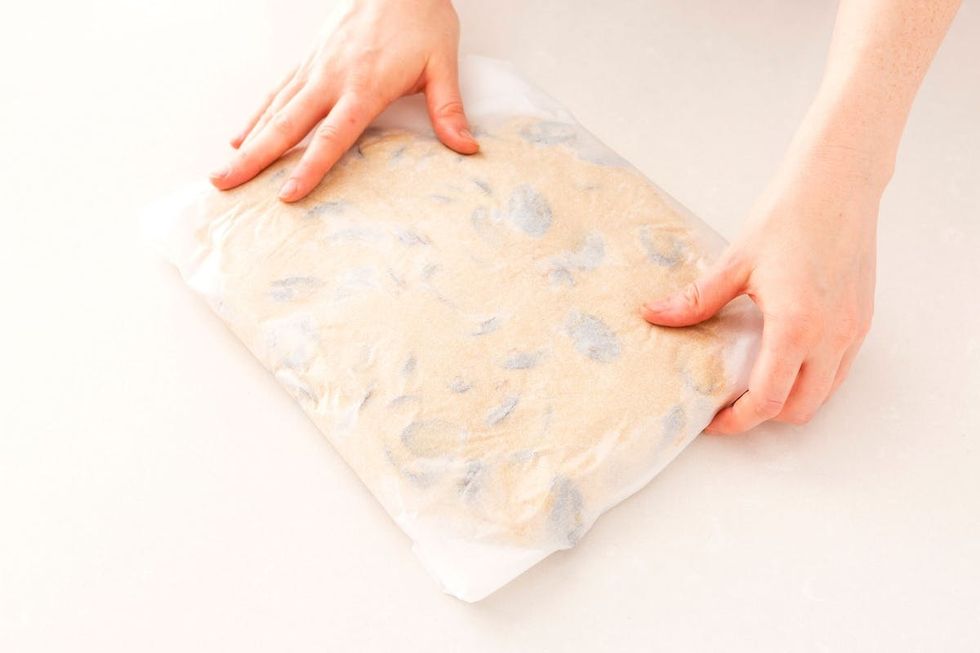 When ready to bake, preheat oven to 350°F. Line a baking sheet with parchment paper or a nonstick baking mat. Set aside.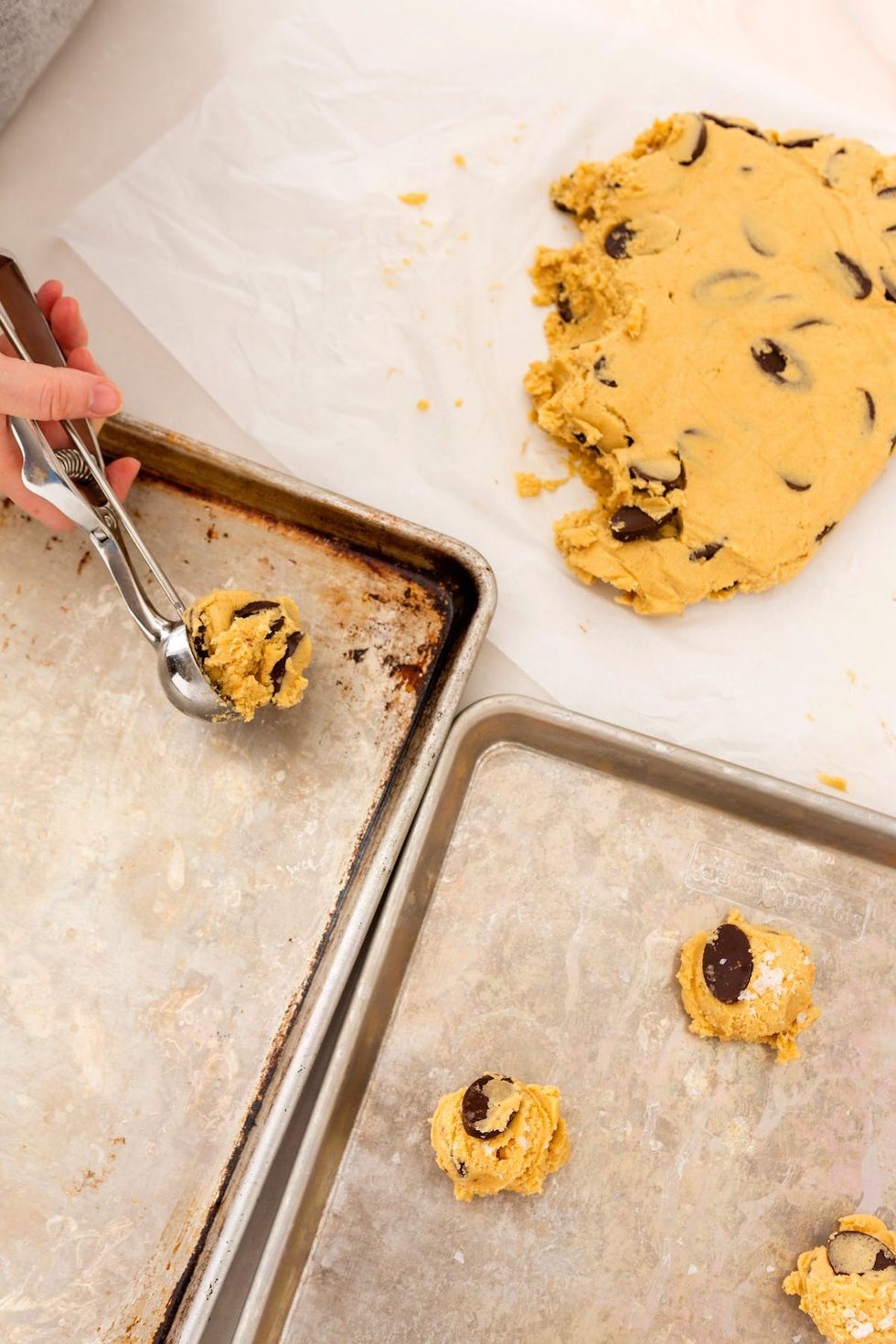 Scoop 6 (3 1/2-ounce) mounds of dough (the size of generous golf balls) onto baking sheet, making sure to turn any chocolate pieces that are poking up back horizontally; it will make for a more attractive cookie.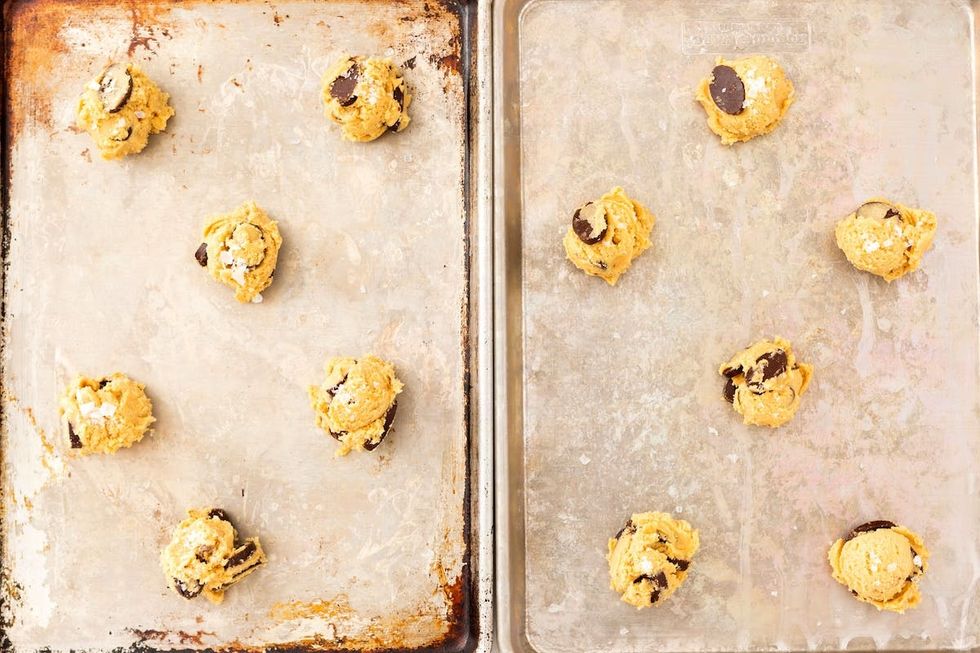 Sprinkle lightly with sea salt (optional).
Bake until golden brown but still soft, 18 to 20 minutes.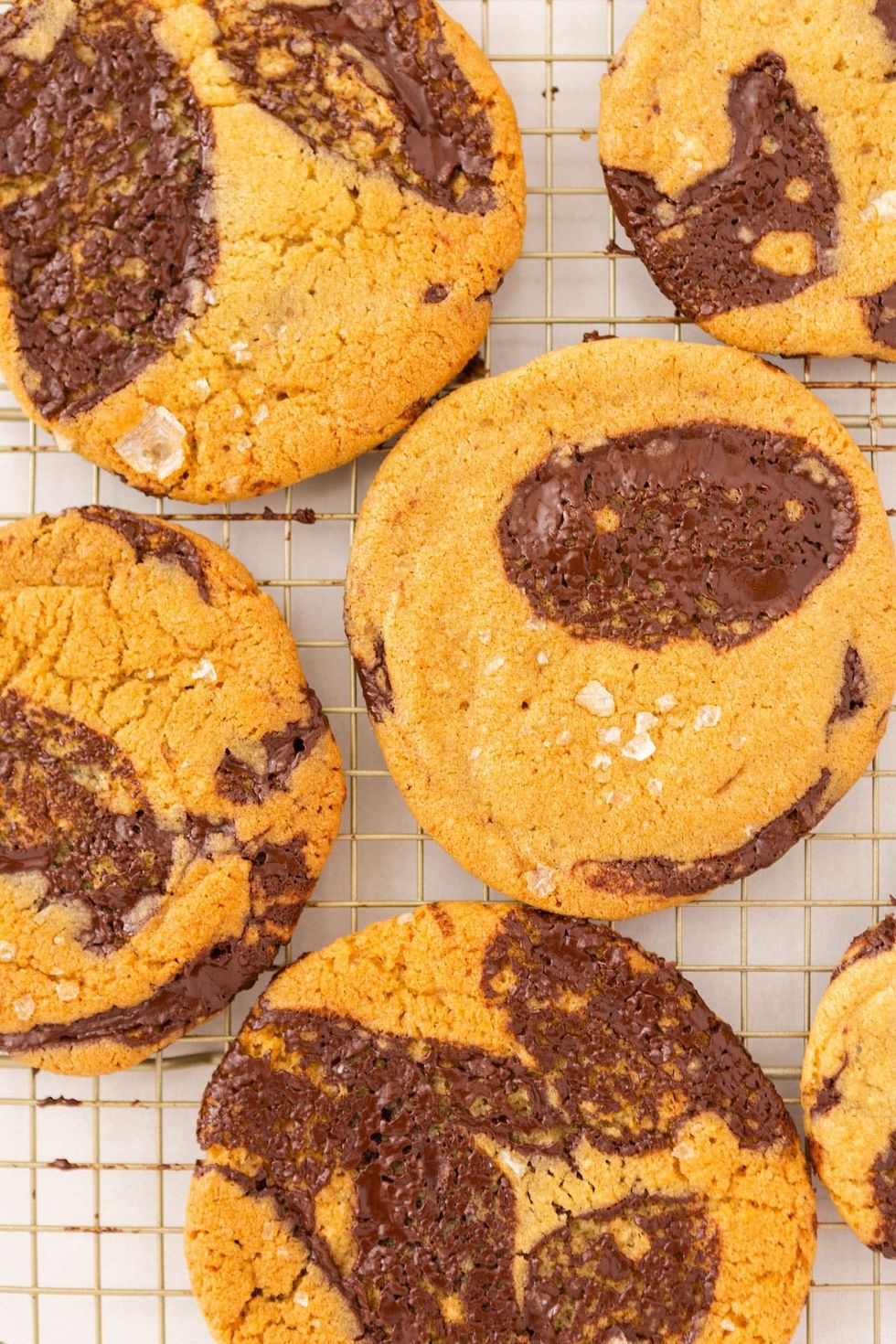 Transfer sheet to a wire rack for 10 minutes, then slip cookies onto another rack to cool a bit more.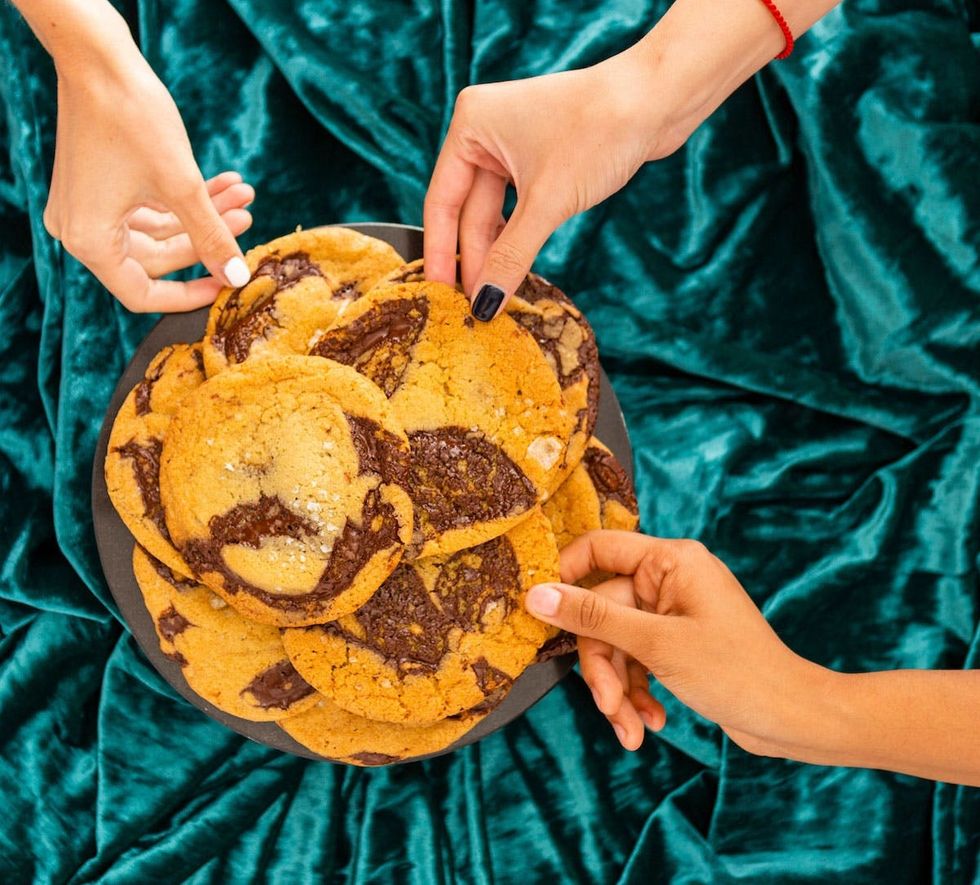 Repeat with remaining dough, or reserve dough, refrigerated, for baking remaining batches the next day. Eat warm, with a big napkin.
(Recipe via Jacques Torres; photos via Brittany Griffin/Brit + Co)
Anna Monette Roberts
As Brit + Co's Food Editor, Anna Monette Roberts has an insatiable appetite for developing tasty dishes. When she's not dreaming about her next meal, she's . . . well, probably cooking up her creations. Her favorite foods include chewy chocolate chip cookies, Rosé Champagne, and gooey French cheeses — in no particular order.
DIY Recipes
Still haven't taken up that new creative skills you swore you'd learn this year? Or ready to take your design skills to the next level? Let's say so long to the weirdest year ever by checking those big learn-something-new goals off our perpetual to-do lists.
We've teamed up with Clorox to give you the gift of unlimited creativity now through the end of the year. Once you sign up, you can take as many of our 120+ classes as you want for FREE for one whole month!
Here's how it works:

Head to brit.co/learn and sign up for the "All Access Pass."
Use the code "CLOROXCARES" at checkout to redeem your free month of classes.
You will be automagically signed up for Clorox's email list once you redeem your free all access pass. (It's the #1 Choice for Disinfection!)
Your pass lasts one month from when you checkout. This means you have unlimited access to all the classes during that month.
This offer is valid now through December 27, 2020.
Browse our catalog to find the right class for you, tell a friend and take the class together over Zoom, or organize a 'cocktails + crafts' night with a friend in your bubble so you can learn something new together.
What are you waiting for? Time to start learning all the things!

Thanks to Clorox for making this happen! When it counts, trust Clorox.
Lifestyle