Your Morning Coffee Could Be the Key to Fighting Dementia
Mar 23, 2017
Whether it's 7am and your alarm is blaring or 3pm and the mid-afternoon slump is starting to settle in, sometimes you just need an extra kick in the pants to power through your day. So, what do you reach for? Caffeine, of course! (All my fellow coffee and tea lovers, amirite?) There are even a ton of caffeine-infused beauty products on the market right to brighten up dull, tired skin. But now, new research shows that caffeine may be able to do way more than keep us energized and our skin looking flawless.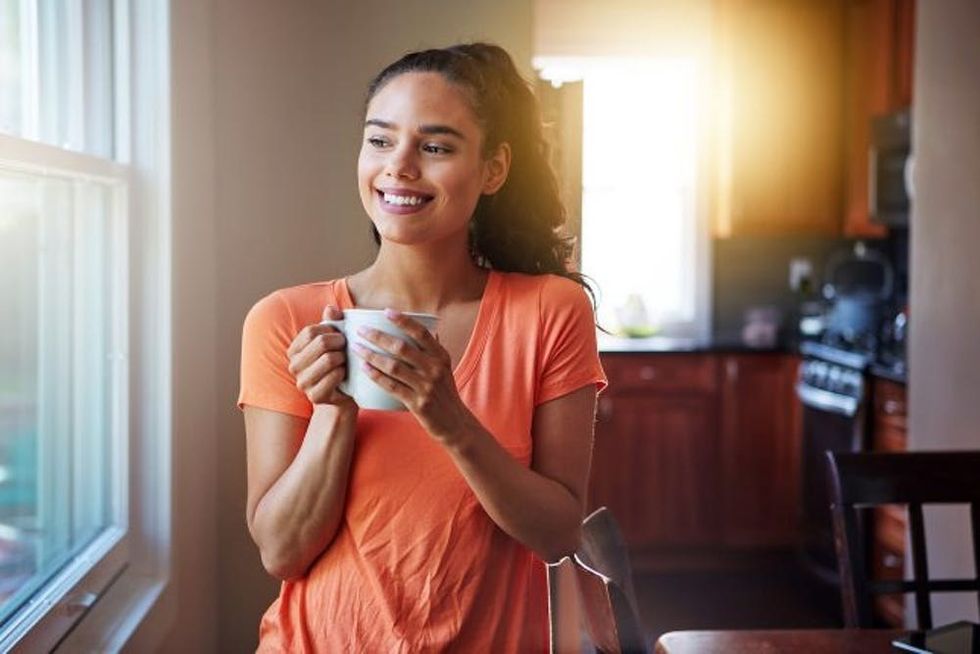 ---
A new study from Indiana University found 24 compounds, including caffeine, that could help boost an enzyme called NMNAT24 in the brain that protects against dementia. The study, led by Hui-Chen Lu, a Gill Professor in the Linda and Jack Gill Center for Biomolecular Science and the Department of Psychological and Brain Sciences at IU, is the first to reveal the "chaperone function" of the NMNAT24.
The "chaperone function" combats misfolded proteins called tau, which are proven to cause many neurodegenerative disorders, such as Alzheimer's, Parkinson's, and Huntington's. Alzheimer's, the most common type of neurodegenerative disorder, affects a shocking 5.4 million Americans every year.
In addition to increasing the production of NMNAT24, caffeine has also been shown to improve memory function in mice genetically modified to produce high levels of misfolded tau proteins. Now that's a double whammy!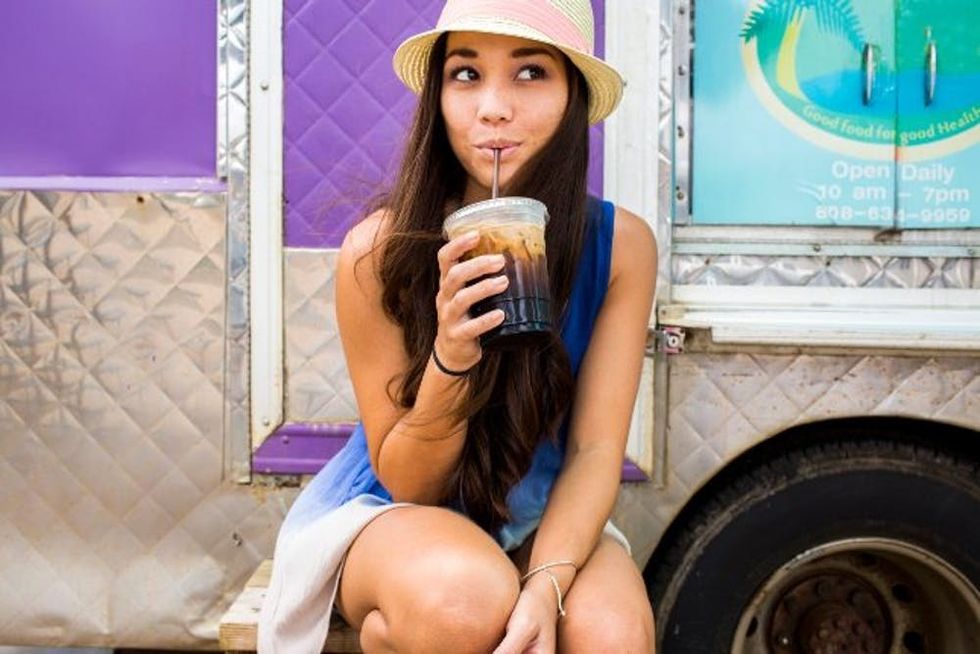 To prove that caffeine did, in fact, have a positive effect, researchers administered caffeine to mice modified to produce lower levels of NMNAT2. As a result, the mice began to produce the same levels of the enzyme as normal mice, meaning that caffeine helped make up for what they were lacking.
"This work could help advance efforts to develop drugs that increase levels of this enzyme in the brain, creating a chemical 'blockade' against the debilitating effects of neurodegenerative disorders," Lu says.
Obviously much more research needs to be done to figure out the best ways to treat Alzheimer's and dementia in the future, but this news is great news. Cheers to that.
How many cups of coffee do you down a day? Tweet us your caffeine habits @BritandCo!
(Photos via Getty)
Kelsey Nelson
Kelsey Nelson is a born-and-raised Ohioan living life in South Carolina. She thrives at binge watching Netflix, contemplating what to order at the bar and running any trail or road she can get her feet on. In addition to being a Brit + Co contributor, she writes about southern pleasantries, DIY mishaps and more at North Living South. If she isn't writing or running, she's off adventuring with her husband Brad and their Lab/Dachshund mix, Gordy.
Health