22 Ways to Spoil Your Dog Rotten
Aug 09, 2015
We're all about showering our fur children with affection, whether it's adding another toy to their ever-growing collection, making their treats from scratch or even taking them to the office. And since we're always shopping around for more goodies for our little fur babes, we figured you (and Fido) might enjoy some of the latest and greatest goods out there. Get ready to add a few pup-pleasers to your shopping cart real soon…
---
1. Petals and Promises Pet Bed ($129): It can be tough to find a cute and comfortable bed for your pooch that doesn't clash with the rest of your decor. This gorgeous watercolor bed has enough pretty colors to match just about anything in your home.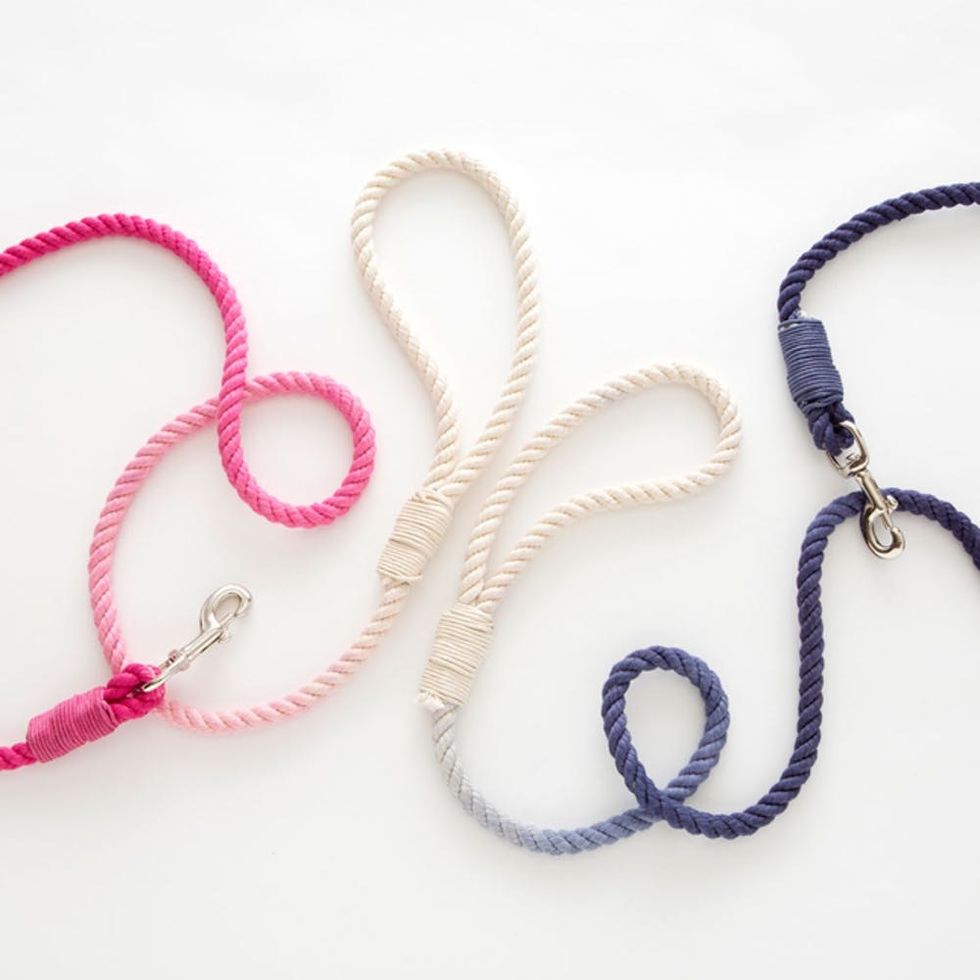 2. Dip-Dyed Rope Leash Set ($29): We love the idea of making something special for our pups. This DIY kit contains everything you need to make your own dip-dyed rope leash. Your pup will be the most fashionable pooch at the dog park!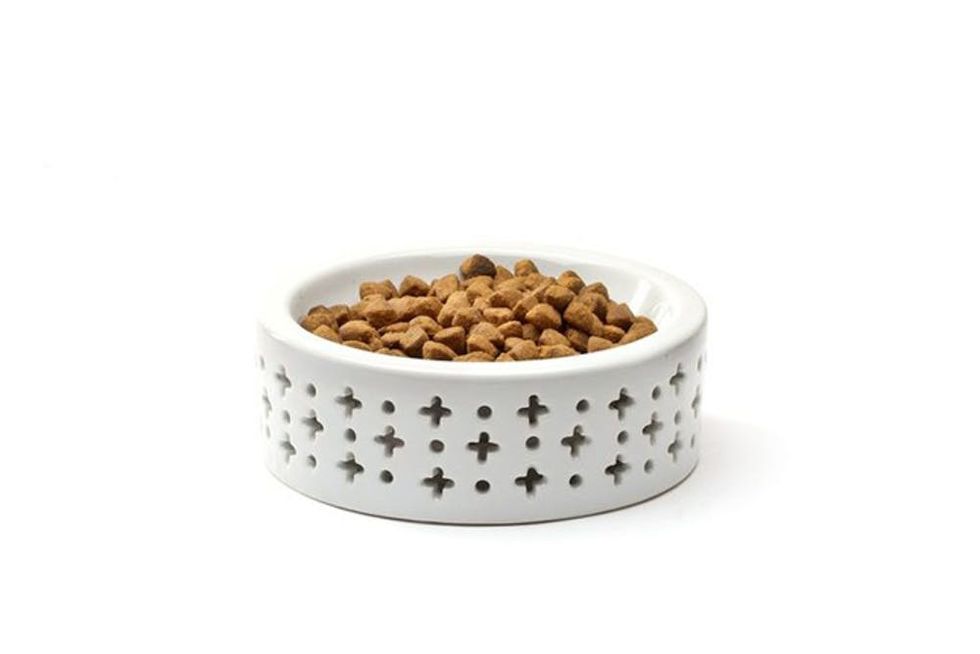 3. Bianca Bowl ($36): We're filling those dog bowls every day, so they may as well be cute. These hand-pierced white porcelain bowls will make dinnertime a fancy affair.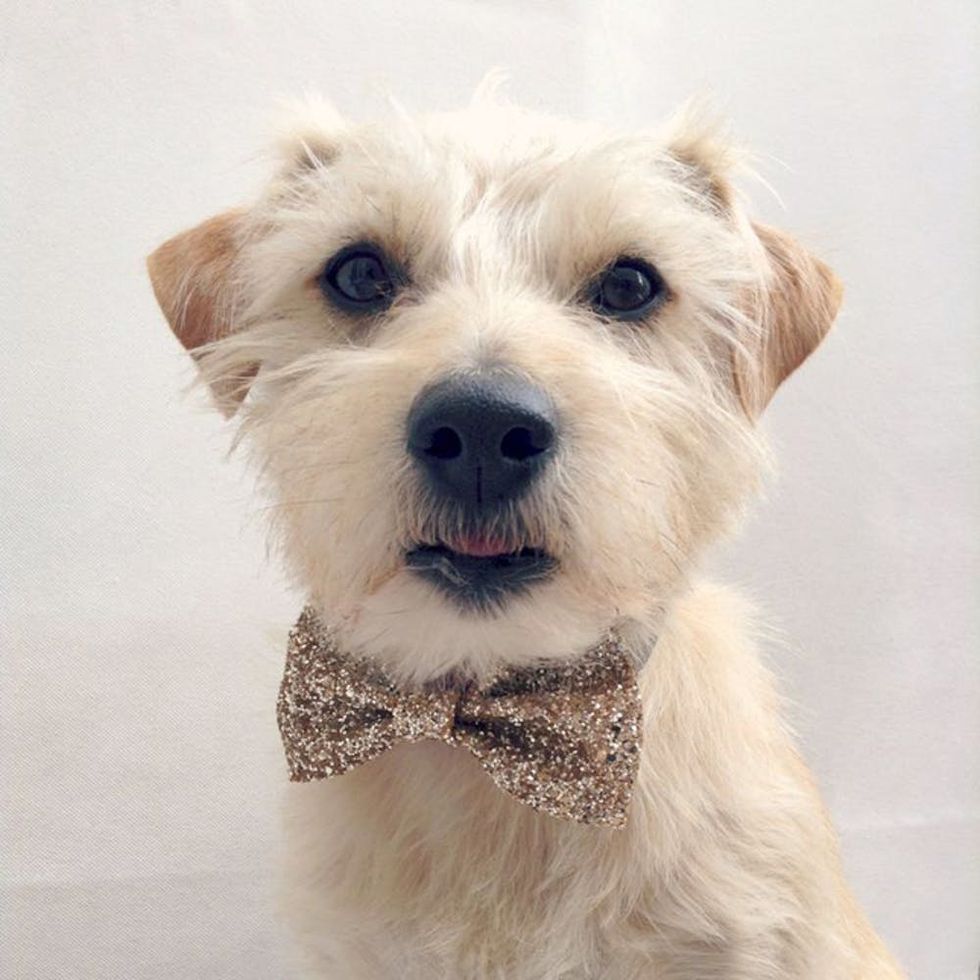 4. Glitter Party Bow ($11): If your pet has a special occasion coming up (or you just want them looking dapper for their evening walk), these nifty little bows simply slide onto their existing collar for some added bling.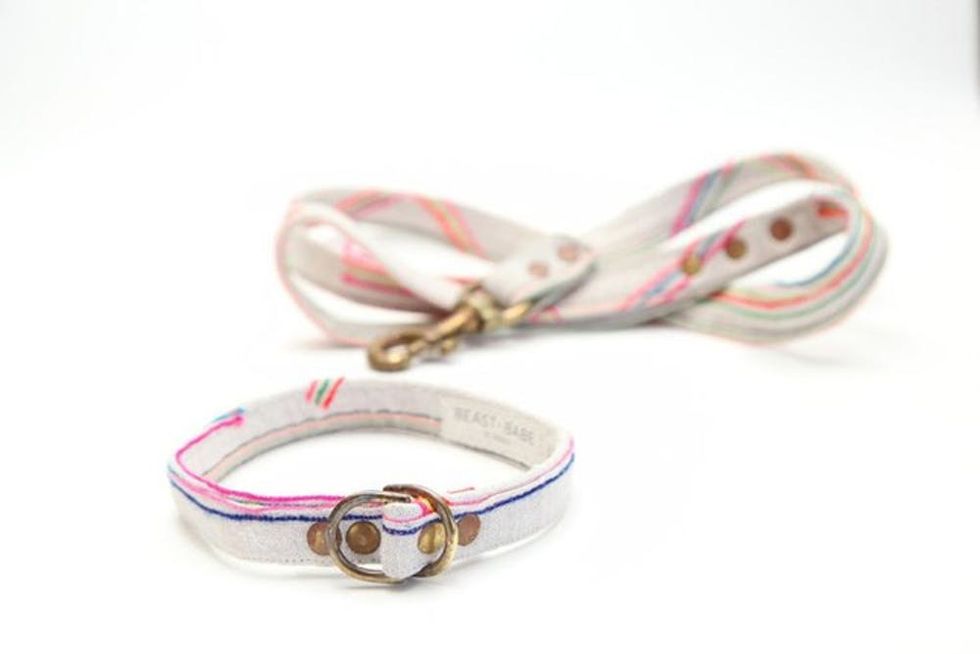 5. Neon Dove Dollar ($39): We're obsessing over this neon collar and leash combo and are totally in love with Beast and Babe's do-good attitude: Each purchase helps to provide medical treatment and vaccinations to a homeless animal through their non-profit partner, Peace Animals.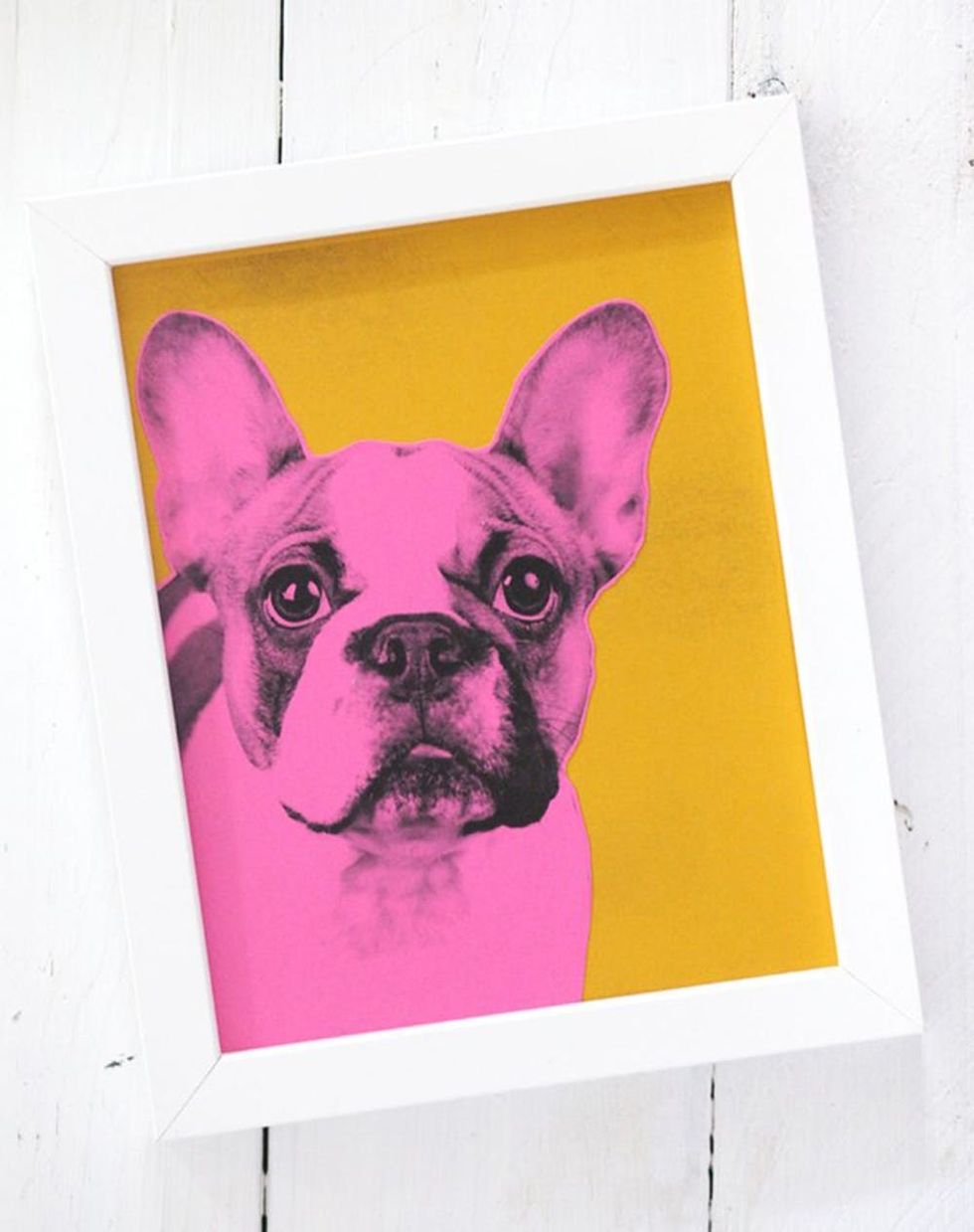 6. Make Your Own Pet Pop Art Portrait: Your pup has a colorful personality, so why not showcase that spunk with their own pop art portrait? (via A Beautiful Mess)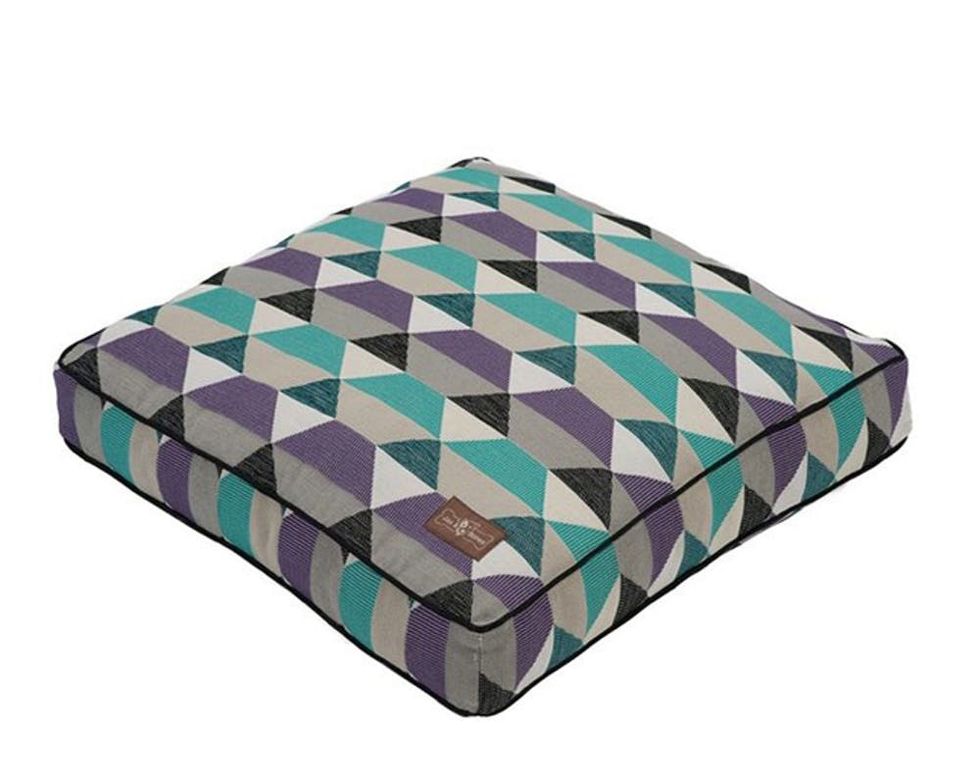 7. Origami Plum Pillow Bed ($104): This pet bed combines our love for geometry and puppy naps into one colorful and comfortable pillow. We kind of wish it was available in human sizes.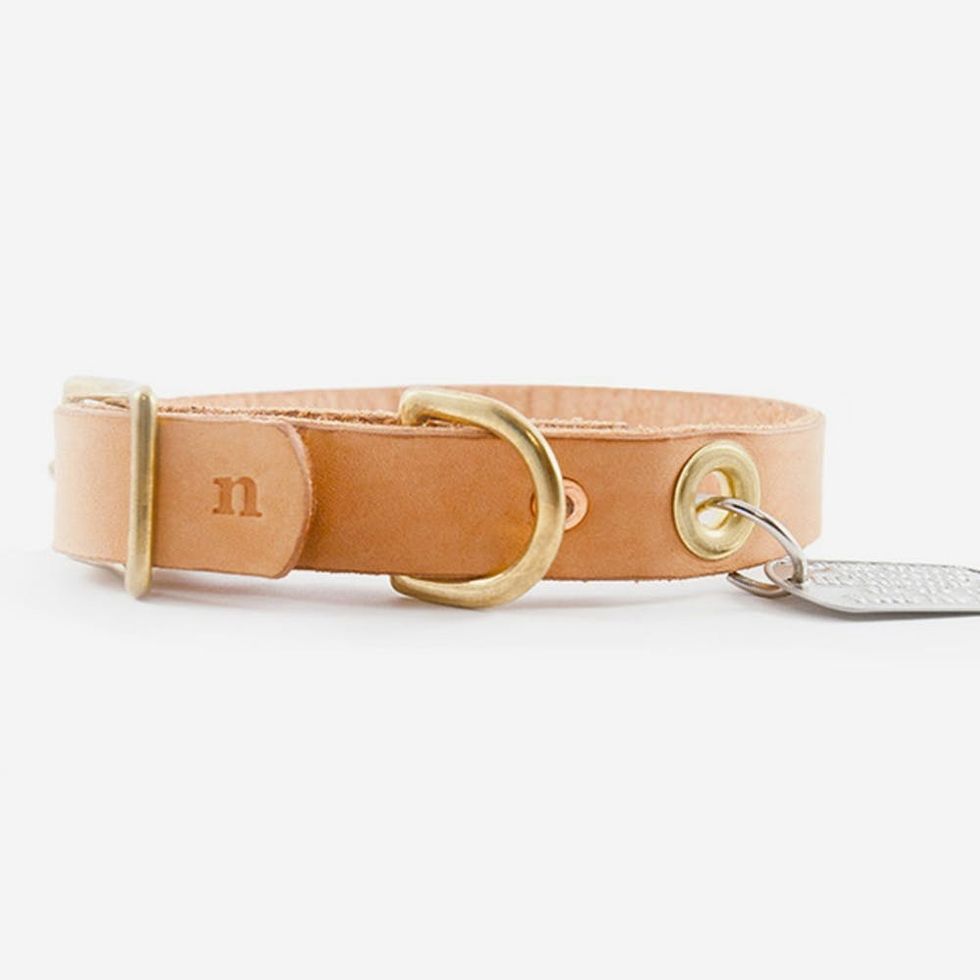 8. Noah Marion Dog Collar ($60): This collar is perfect for your regal canine: simple, stylish and great for everyday wear.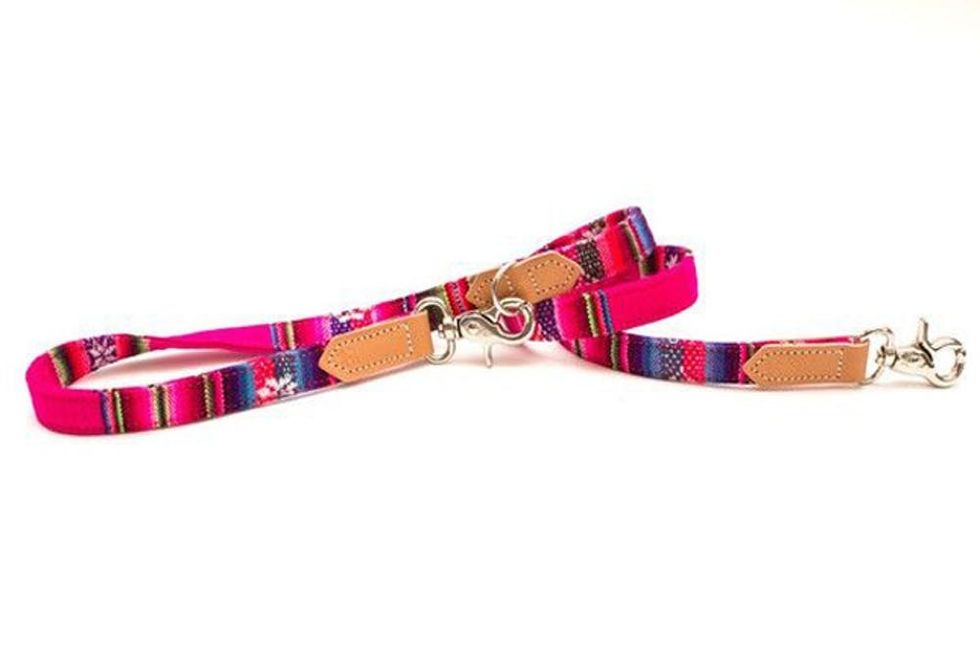 9. Pink Inca Dog Lead ($71): This gorgeous leash is perfect for summer walks around the neighborhood (and maybe a few impromptu trips to the beach).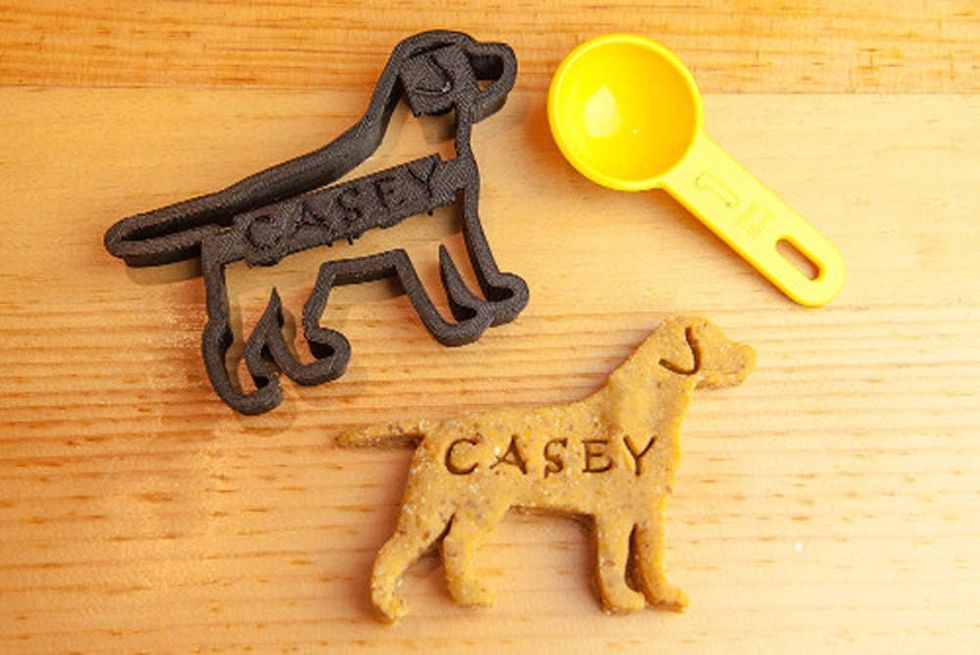 10. Custom Pet Cookie Cutters ($17-20): We know better than to just throw around the T-word in front of our furry friends unless we really mean business. These custom cookie cutters will have you making A+ treats for your pup in no time.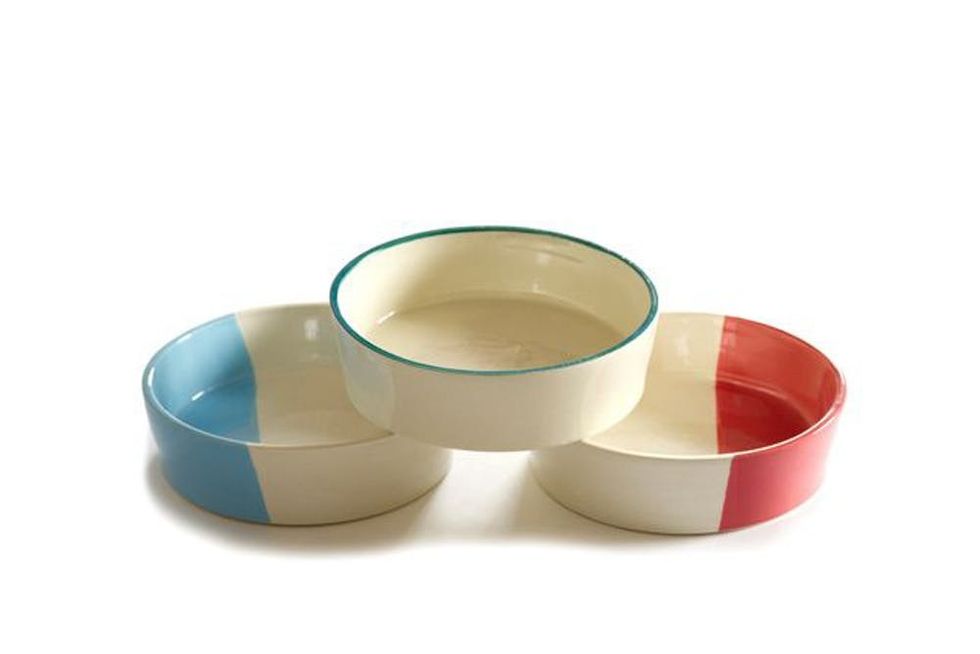 11. Dipped Dog Bowl ($39): These unique bowls will add a nice little pop of color in the kitchen. Each bowl is hand-dipped and hand-painted, so no two are exactly the same.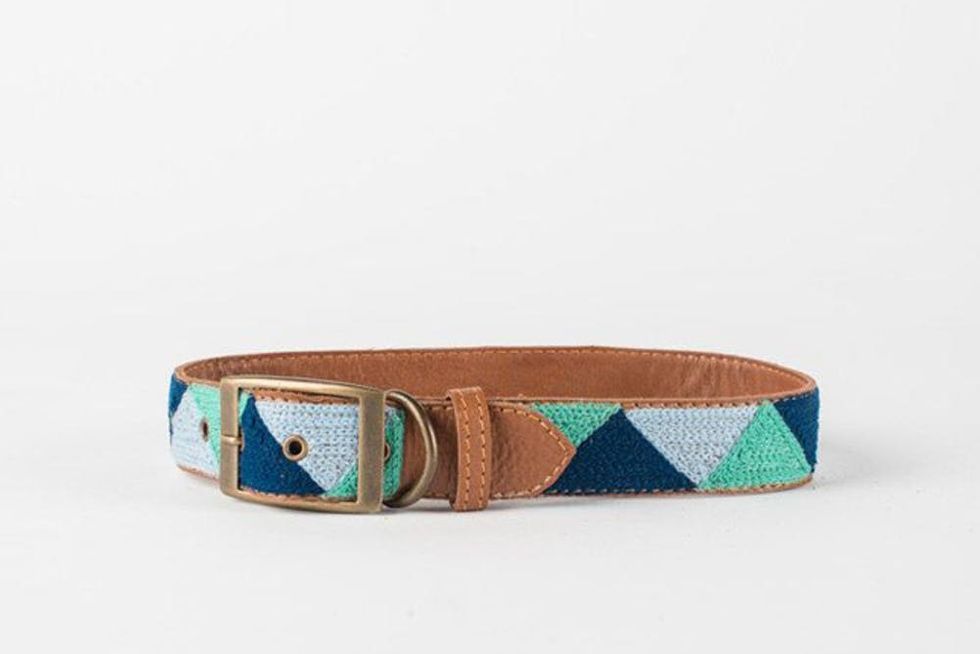 12. Leather Embroidered Dog Collar ($39): Finding a fun, colorful collar for your bigger fur baby can be tough, but look no further! Fillydog has tons of colors and patterns available, along with different sizes (in case your other fur children tend to get a little jealous).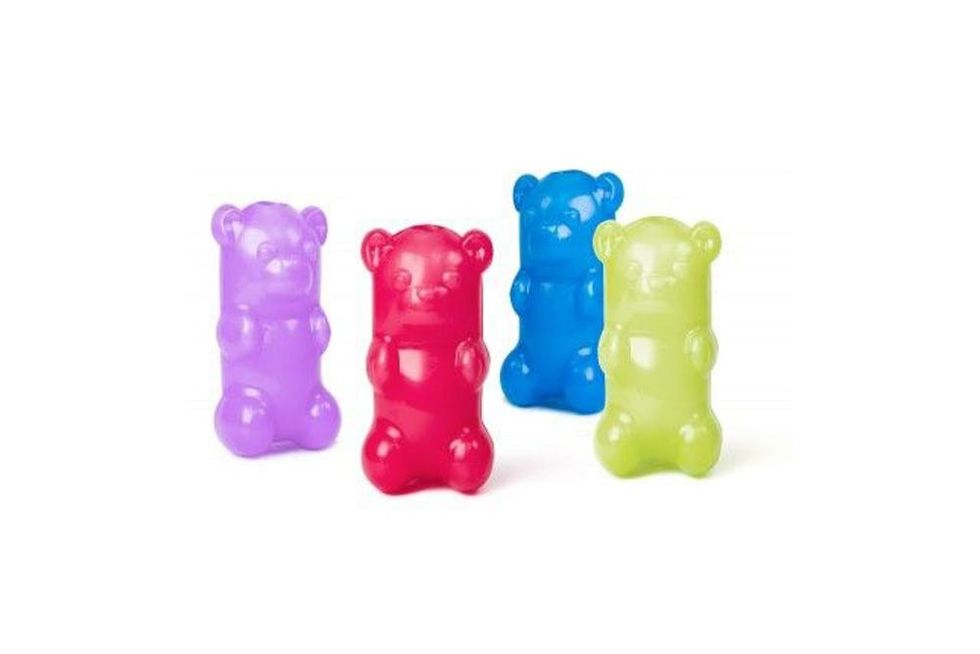 13. Gummi Bear Dog Toy ($17): Our pups may not be able to indulge in our favorite candy with us, but now they get the next best thing: a giant "gummi" bear all to themselves.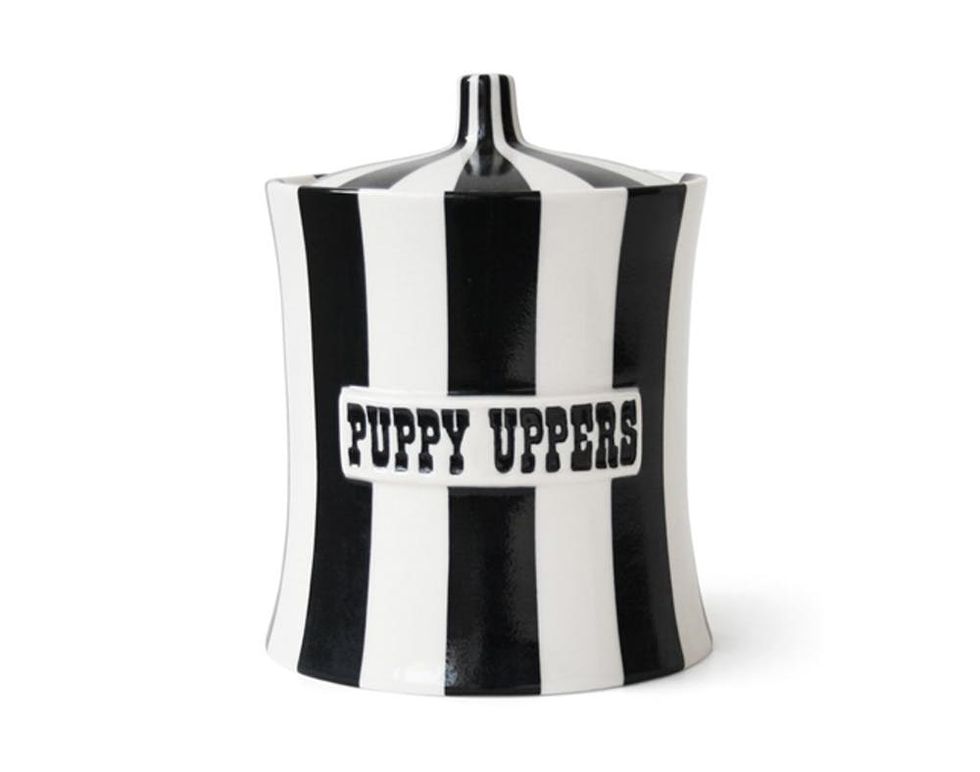 14. Puppy Uppers Canister ($138): If your dog has a history of getting into their stash of treats (we don't blame them), we recommend keeping their favorite snacks in this adorable canister.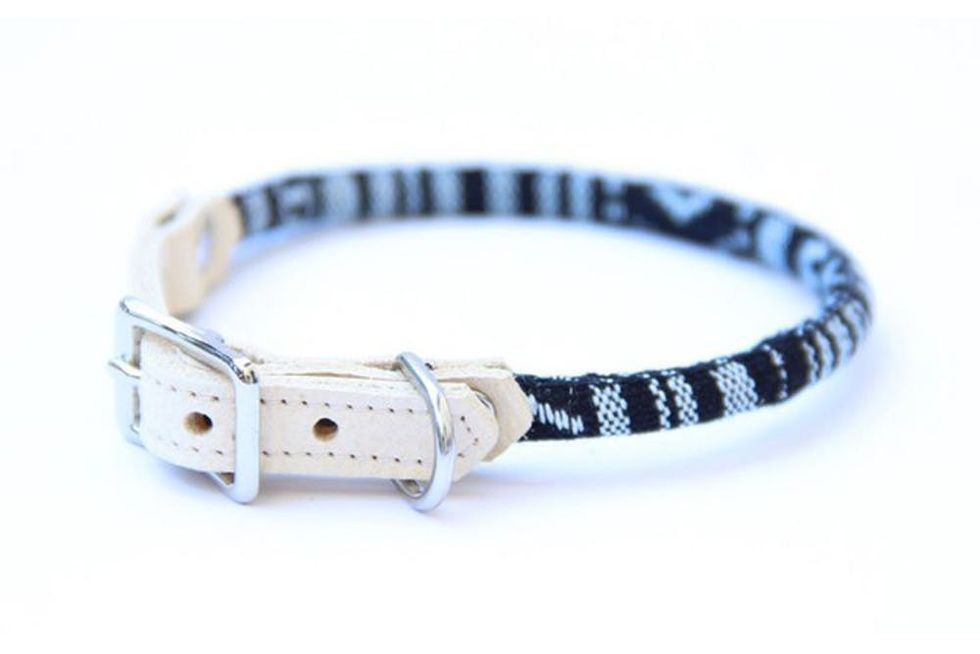 15. Small Dog Collar ($35): Little pups need cute collars too! Ike & Stella has a ton of pattern options, and each collar is totally customizable, letting you choose the pattern, length and clasp. You can even add a jingle bell.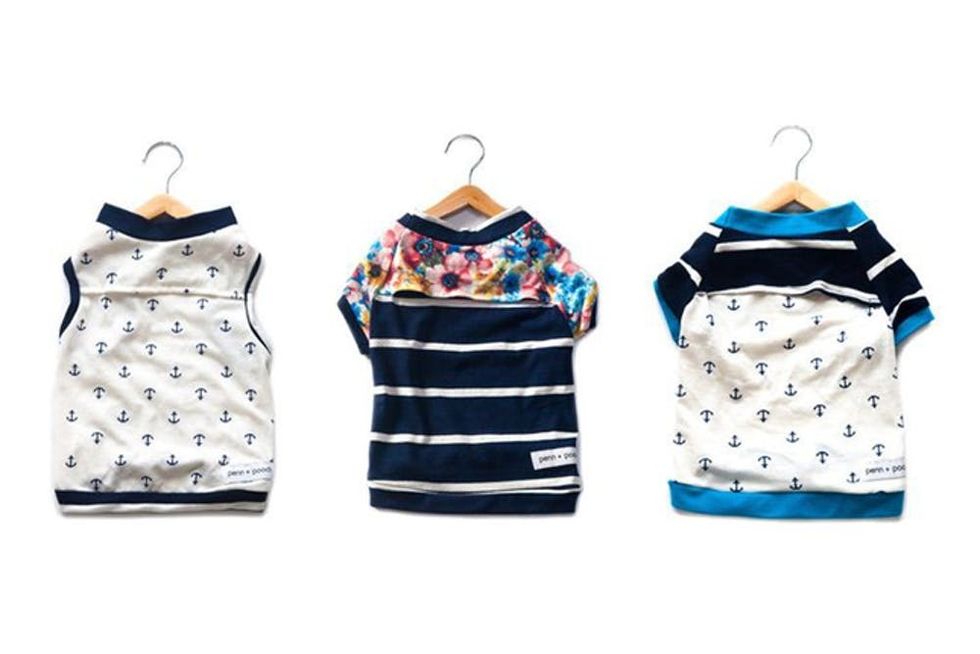 16. Penn + Pooch Tees ($24-$27): If you're looking to expand your dog's closet, Penn + Pooch has enough options to rival your own wardrobe. Your pooch will be pattern-mixing like a pro in no time.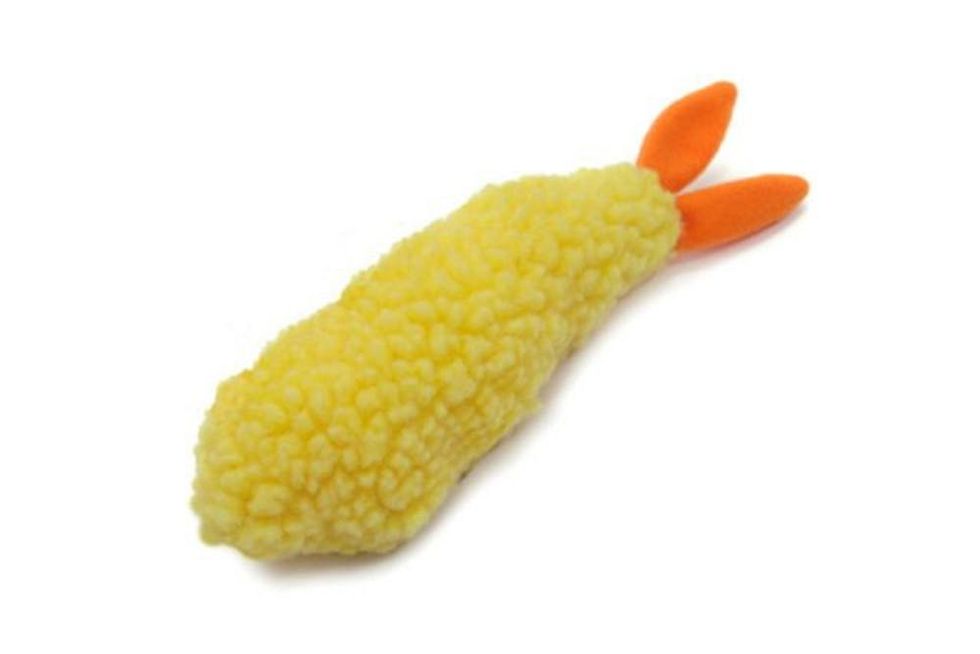 17. Squeaky Tempura Shrimp Toy ($11): If you've caught your dog begging for a bite of your bento box, this adorable shrimp tempura toy should keep them at bay until you finish your rainbow roll.
18. Fiesta Teal Pet Bed ($129): Want to switch up your fur child's bedding for summer? The gorgeous, Southwestern-inspired print on this plush pillow looks like a fab way to do it.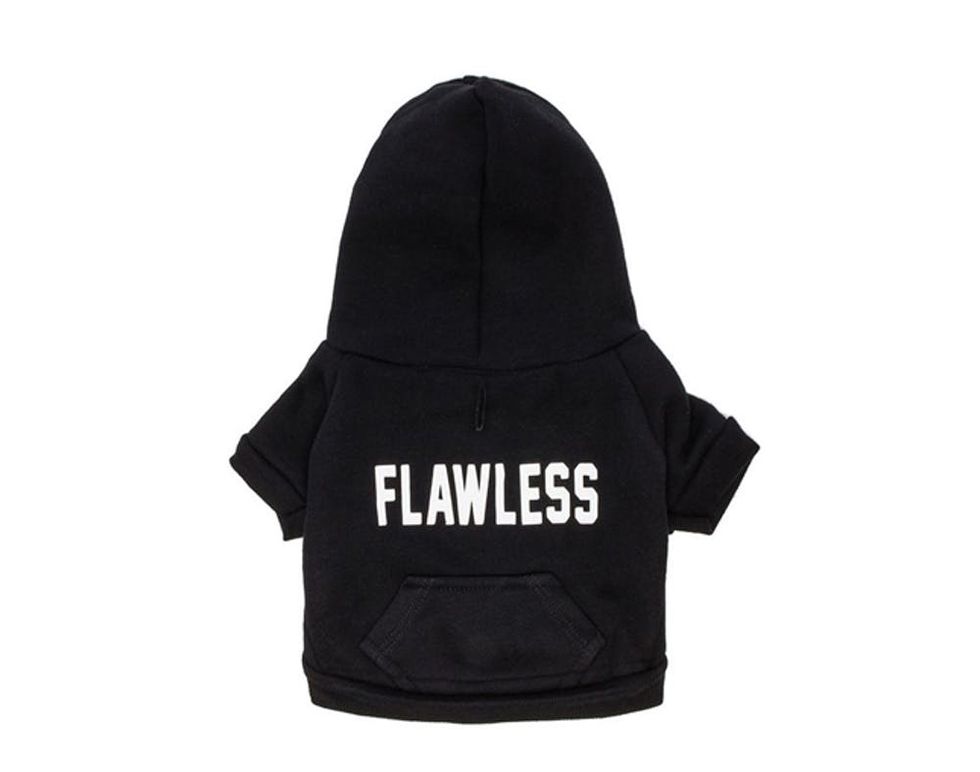 19. Flawless Dog Hoodie ($79): You know your pup is the Beyoncé of the animal world, and now everyone else will too.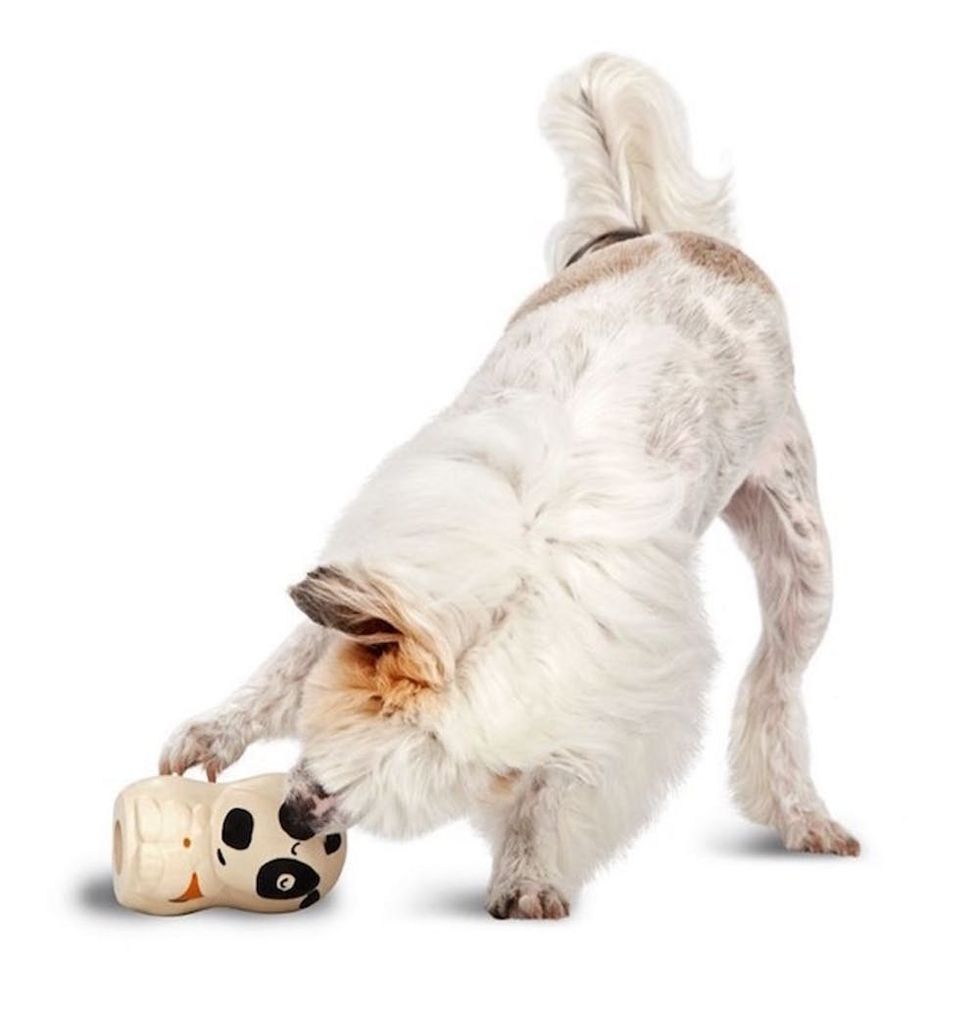 20. ThunderToy Calming Treats ($13): If your pup tends to get a little overexcited or anxious, these calming treats may do the trick. They're infused with lavender and chamomile to calm and soothe. Just pop them into this too-cute treat dispenser and you're good to go. (Photo via DogMilk)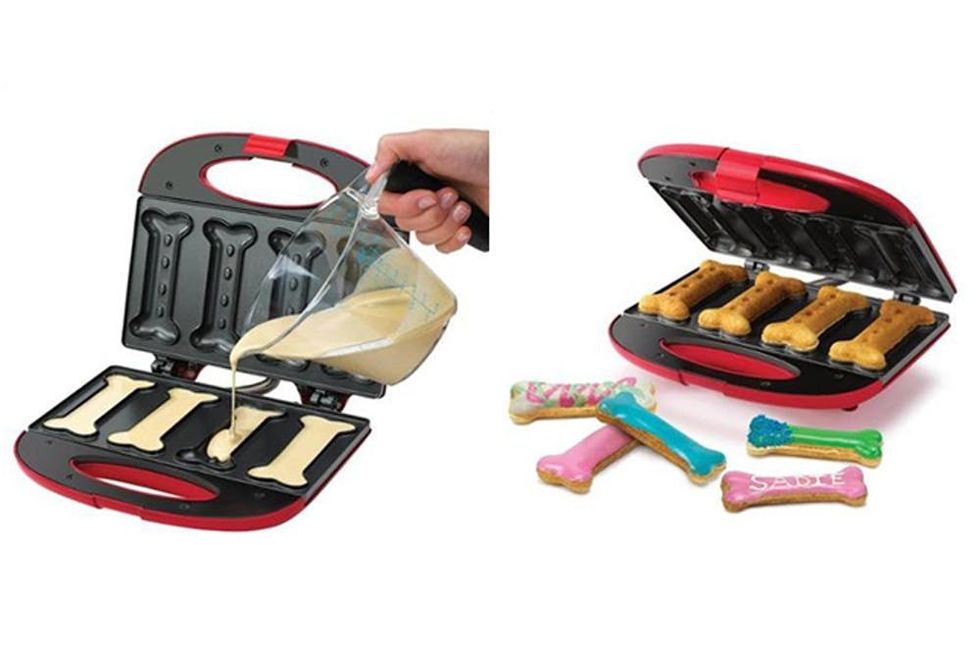 21. Sunbeam Gourmet Dog Treat Maker ($29): If you'd like to jazz up your pup's treats, this dog treat maker is a great place to start. Just don't forget to make sure the sprinkles and icing are pet-friendly.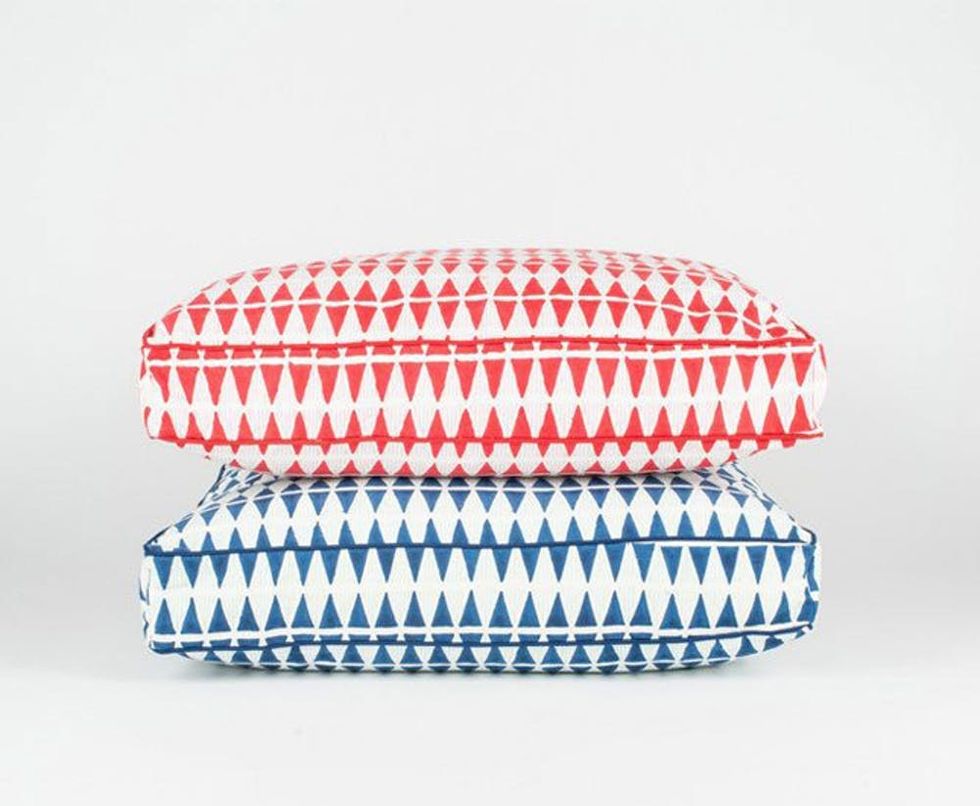 22. Hand Block Pillow Bed ($99): Introduce a little pattern into your pup's world with a plush geometric pillow. It's available in two color offerings and is ideal for puppy naps and catching some zzz's in the sun.
How do you like to spoil your pup rotten? Share your favorite picks in the comments!