Make Easter Even Sweeter This Year With This Mason Jar DIY
Mar 27, 2017
Before you know it, the Easter bunny will be here, and with her (the Easter bunny is obviously a girl, right?) come egg hunts, Sunday brunch, and one of our absolute favorites: Easter baskets. Filled with a bounty of goodies, they're a great way to share this holiday with your little ones. To put a refreshing twist on this age-old tradition, we're teaming up with Ghirardelli to make a new kind of basket and filling it with chocolate. Lots and lots of chocolate. Fun, easy, and colorful, this mason jar DIY is just what the bunny ordered. So, press play to see how we're filling our baskets this Easter and find out what sweet surprise awaits.
---
These adorable baskets are perfect for displaying colorful chocolate eggs and showcasing Ghirardelli's newest addition, the Milk Chocolate Caramel Bunny. It's decadent, divine, and just what our mason jar Easter basket needs. Scroll on to see how this DIY is done with more detail.
DIY Mason Jar Easter Basket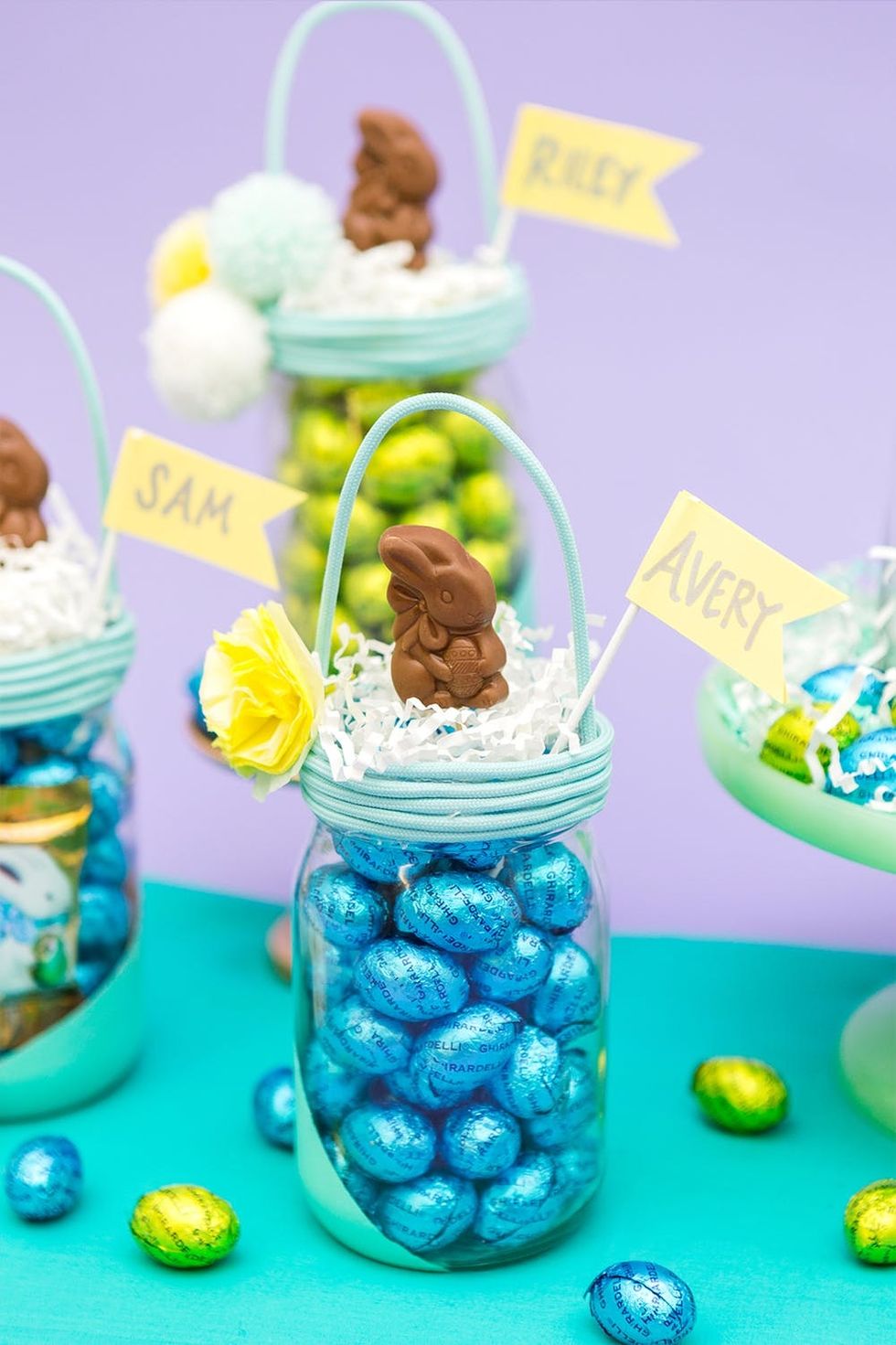 Materials and Tools: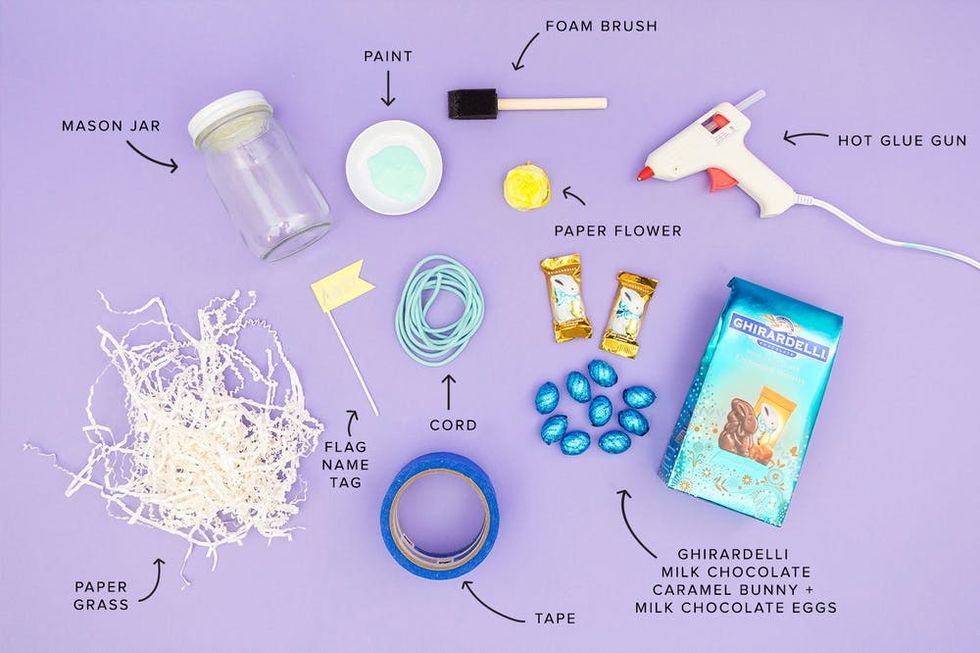 Instructions: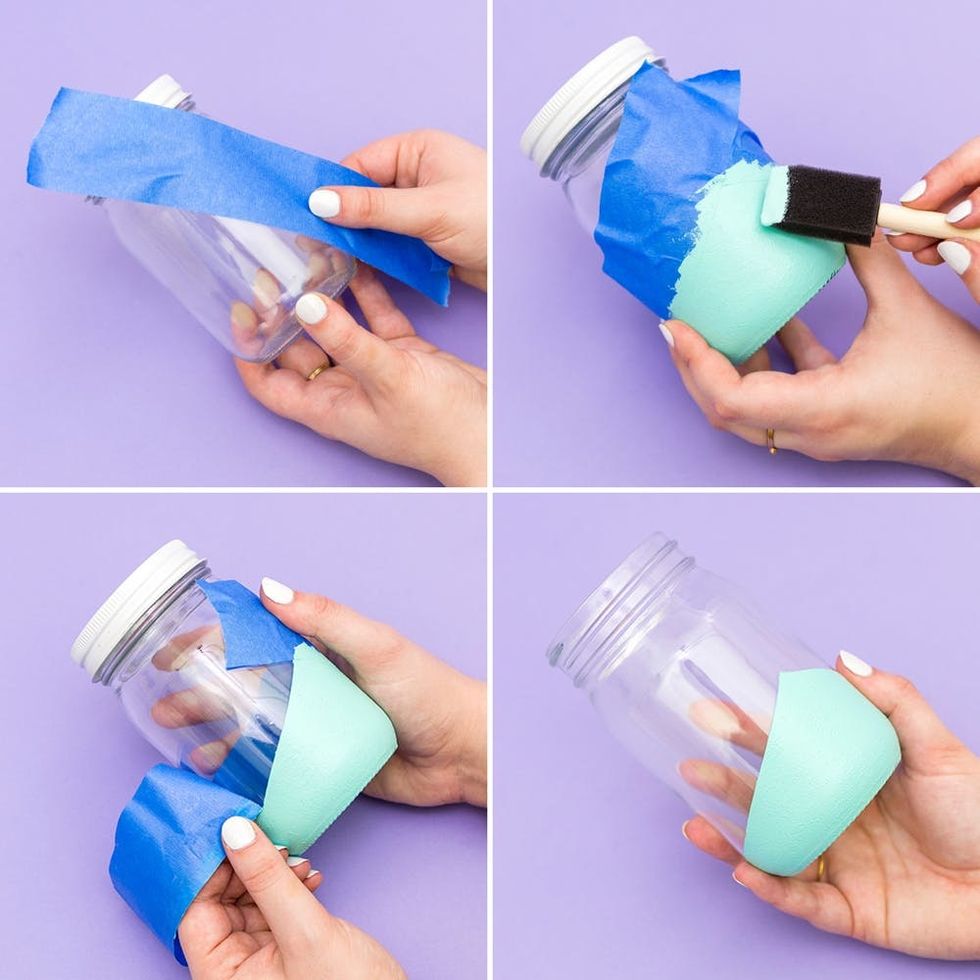 First up, do a little color blocking to add a nice pop. Tape down a pattern and paint. You may want to add a second coat, depending on the color and thickness. Before removing the tape, make sure that the paint is COMPLETELY dry. It's probably a good idea to step away, grab some coffee, or do something that will distract you. Removing the tape too early will pull up some of the paint, messing with that clean edge.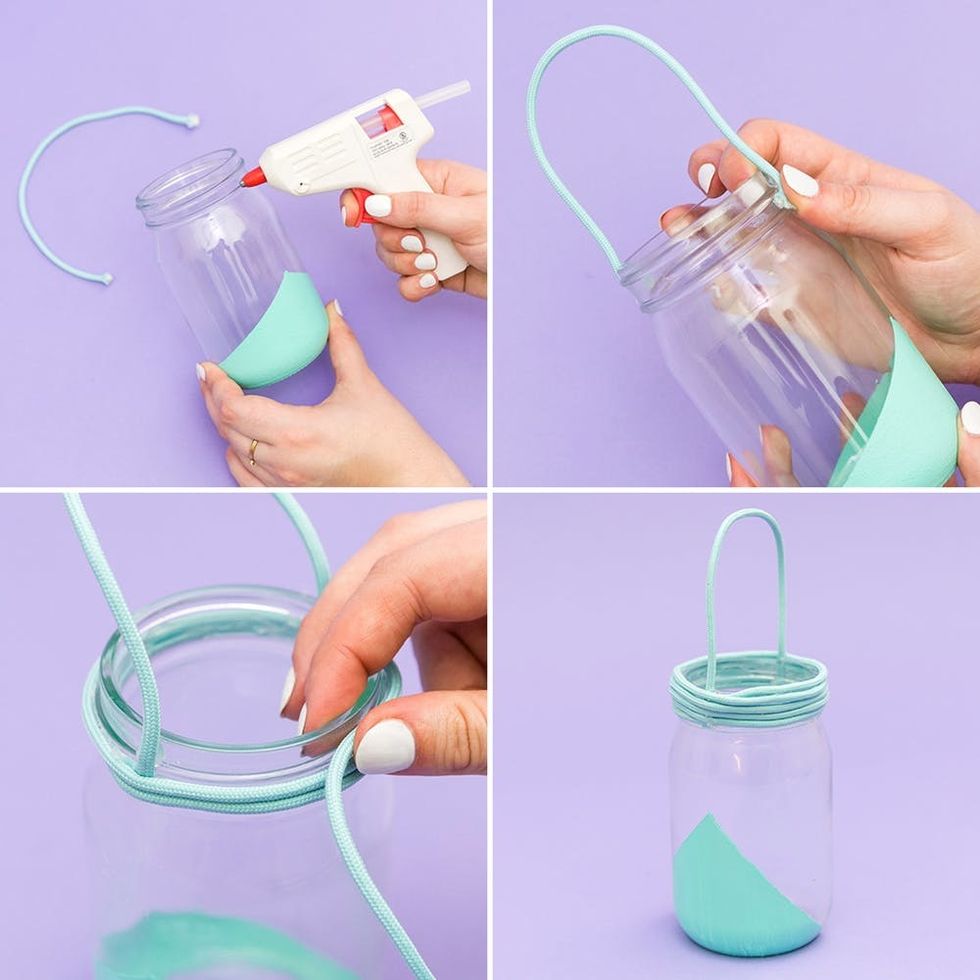 Time to make the handle. Using a nine-inch piece of cord, glue each end to the rim of the jar. Next, wrap the cord around the lip of the jar to hide the seam for the lid. Ta-da! Lookin' good.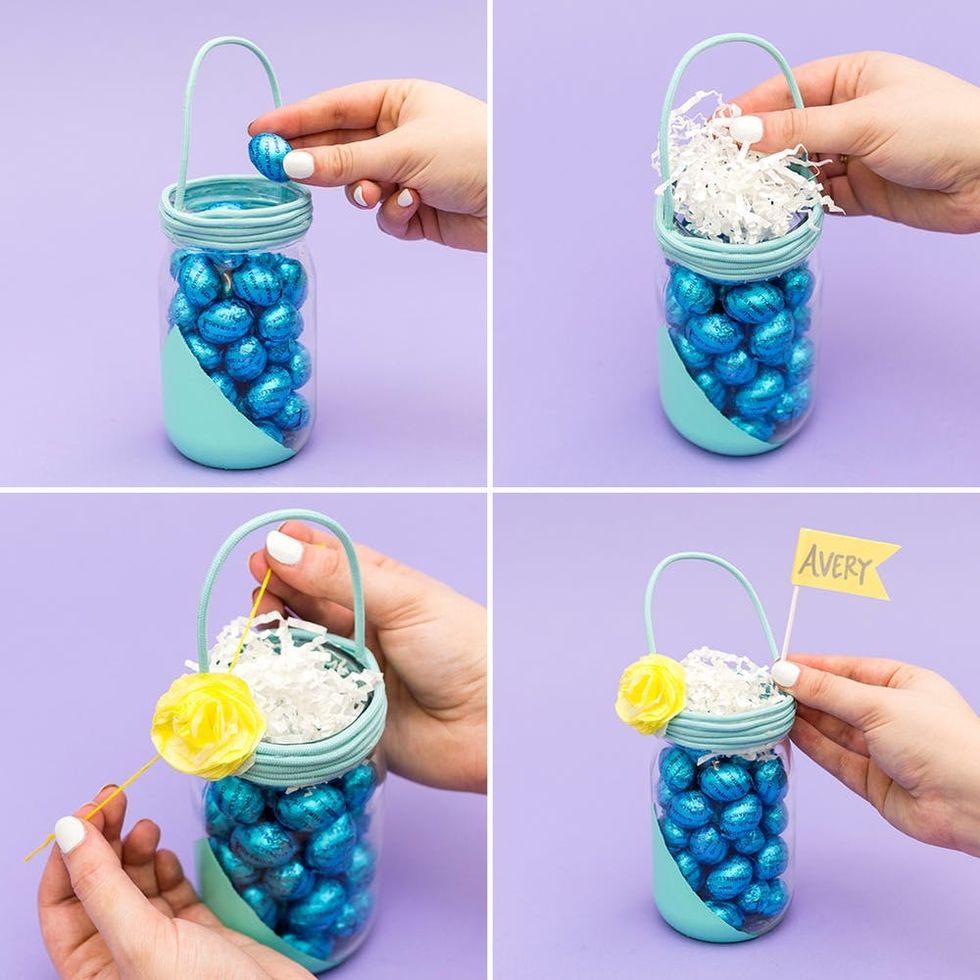 Time to fill 'er up! Add some color with tasty treats, such as these Ghirardelli Milk Chocolate Eggs. Add a tuft of paper grass, tie on a paper flower, and stick in your name tag flag. This basket is almost ready to go. One last step…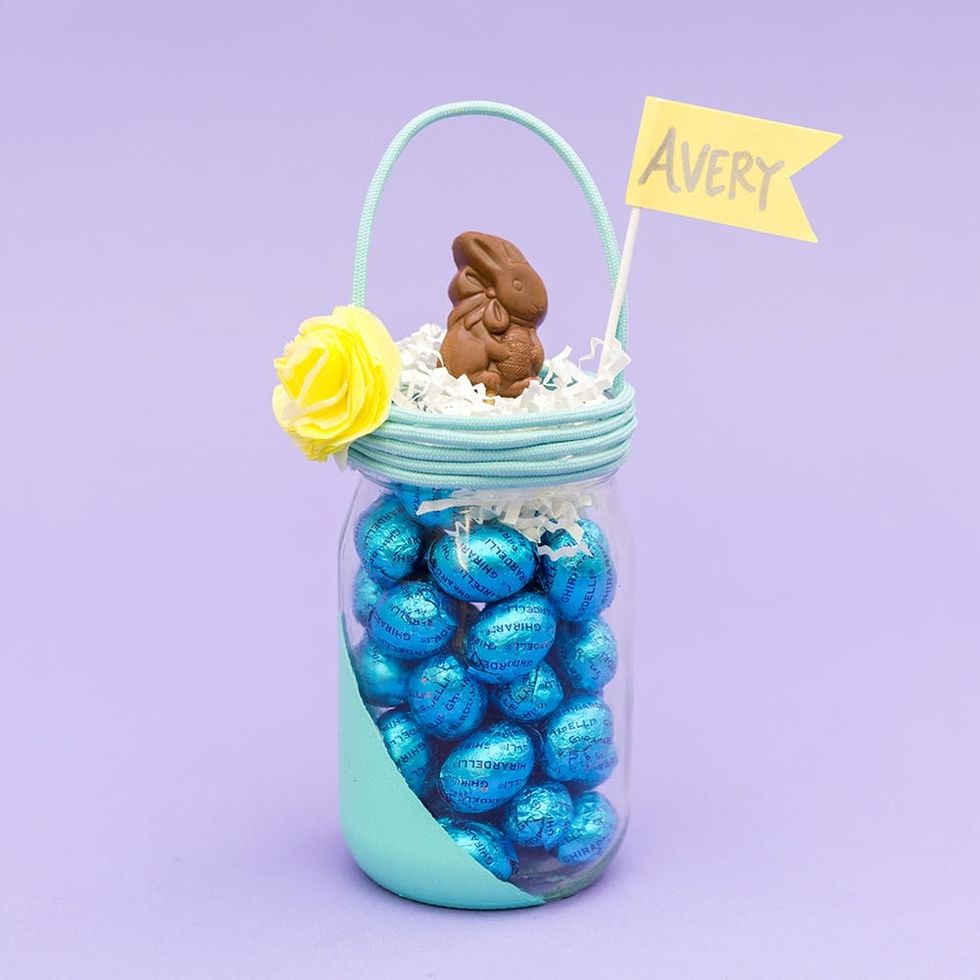 To finish this basket up, top it with a chocolate bunny. After all, it's the ultimate Easter treat! Just make sure you add the bunny right before you gift this basket, otherwise you run the risk of stale candy… and no one wants that.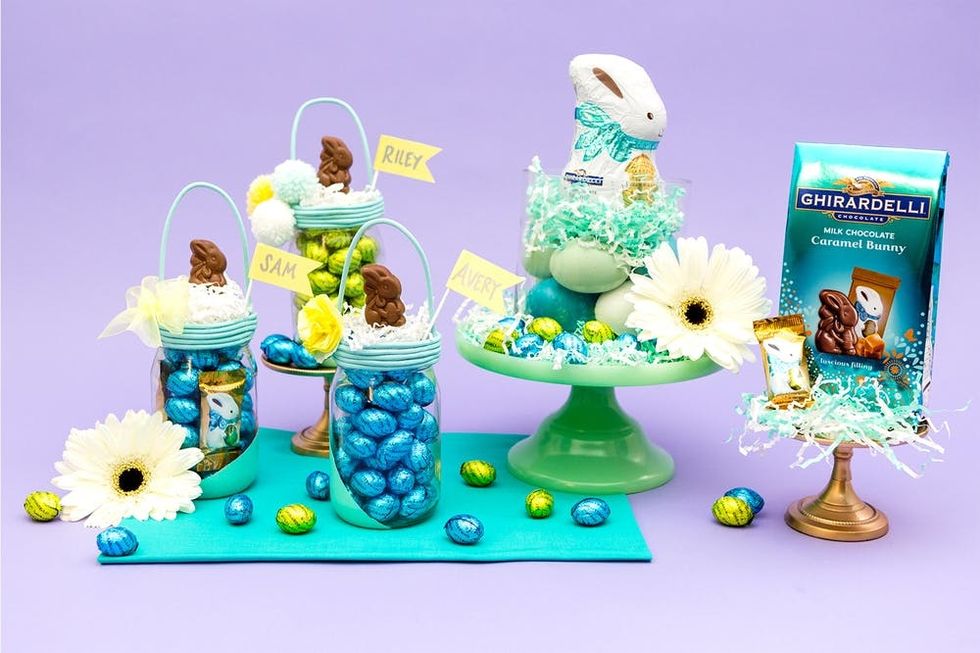 You can add different embellishments, like pom-poms or silk bows, to customize these mason jars for the kids in your life. Plus, you can make a killer Easter centerpiece by arranging them together.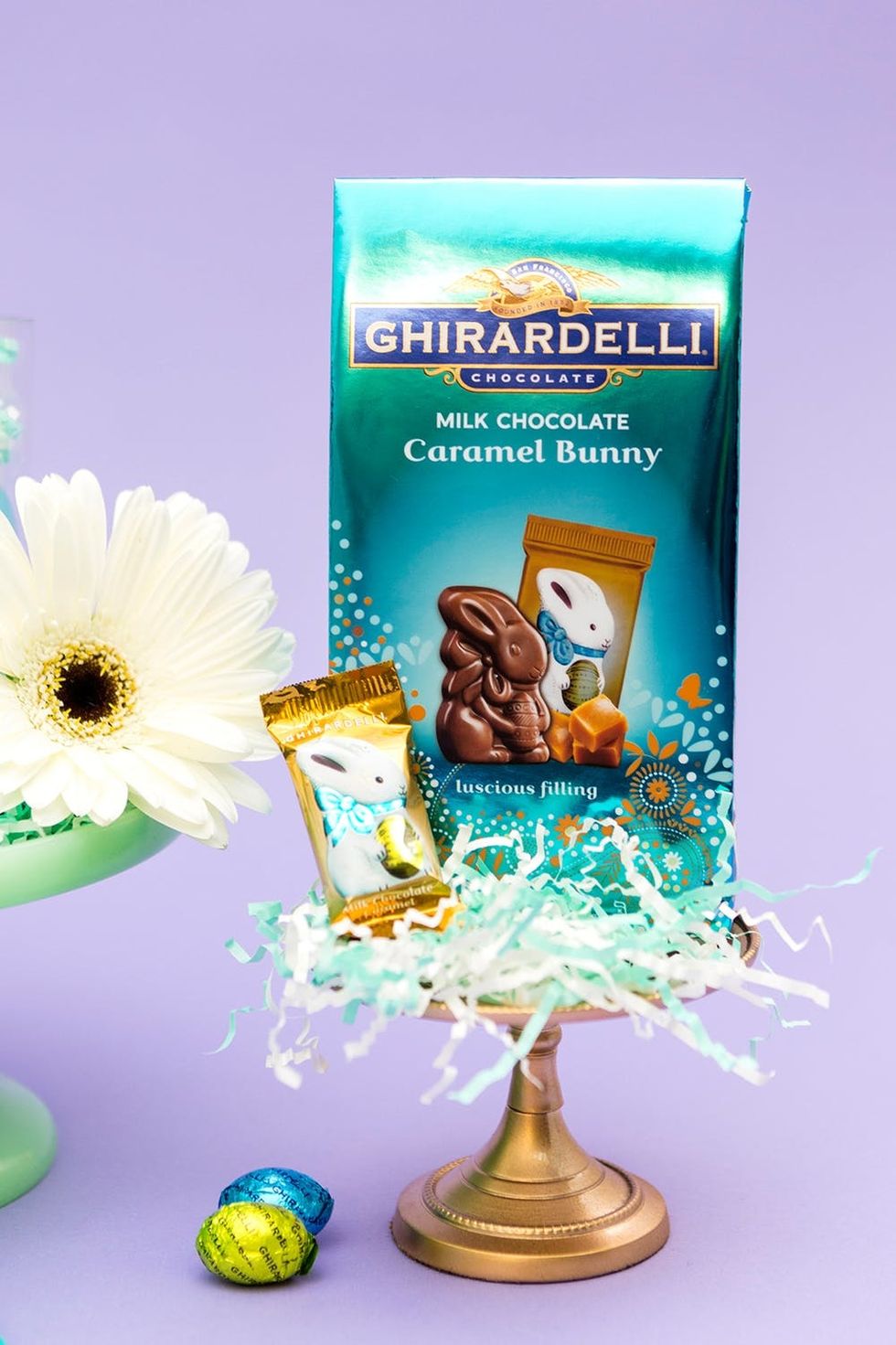 We especially LOVE these caramel-filled chocolate bunnies. It's just what Easter needs!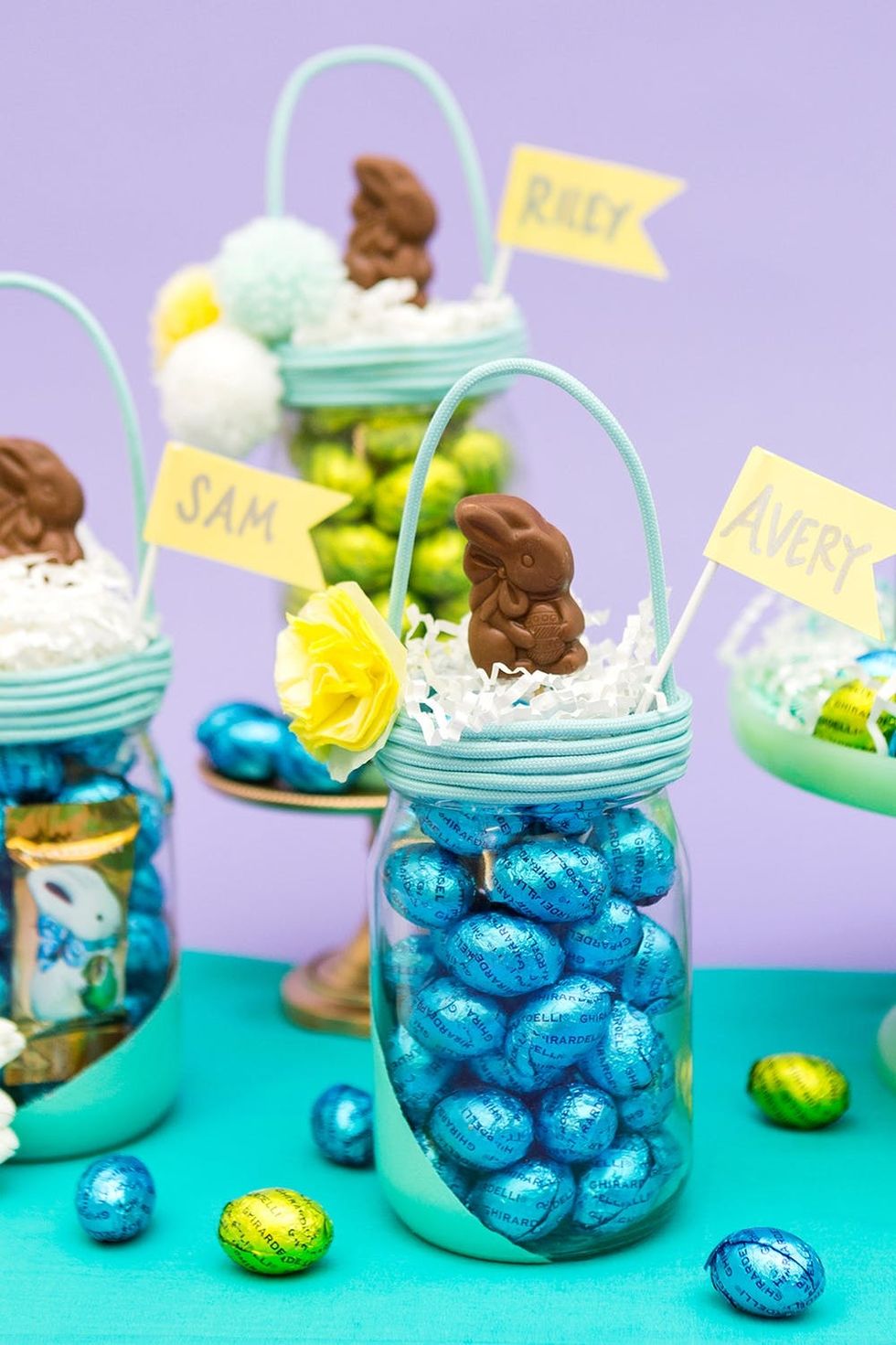 Now, that's one good looking (and by good looking we mean tasty) Easter basket.
What are you filling your Easter basket with this year? Share them with us on Instagram by tagging @BritandCo. Don't forget to use #iamcreative.
DIY Styling + Production: Caroline Hetzel + Lindsay Saito
Video Production: Michael Sullivan + Katie Booker
Lindsay Saito
As a Creative Content Producer at Brit + Co, Lindsay is a mover and shaker—cooking, crafting and creating—all day, every day. While away from the office, you can find her adventuring, looking for magical moments and eating tacos.