14 DIY Vegan Cheeses That Taste Awesome
May 19, 2015
If you're newly vegan or allergic to dairy, you may fantasize about eating a giant wheel of brie and feel hopeless that you'll ever get to taste that wonderful buttery cheese again. Have no fear. You can either buy yourself mountains of awesome vegan cheeses (Really! They don't taste like plastic!) or, if you're crafty in the kitchen, make your own non-dairy cheese. While the task may seem daunting, there are tons of great vegan bloggers whipping up dairy replicas that will make you or any former cheese addict so dang happy. Here are 14 DIY vegan cheeses that you probably will want to make right now.
---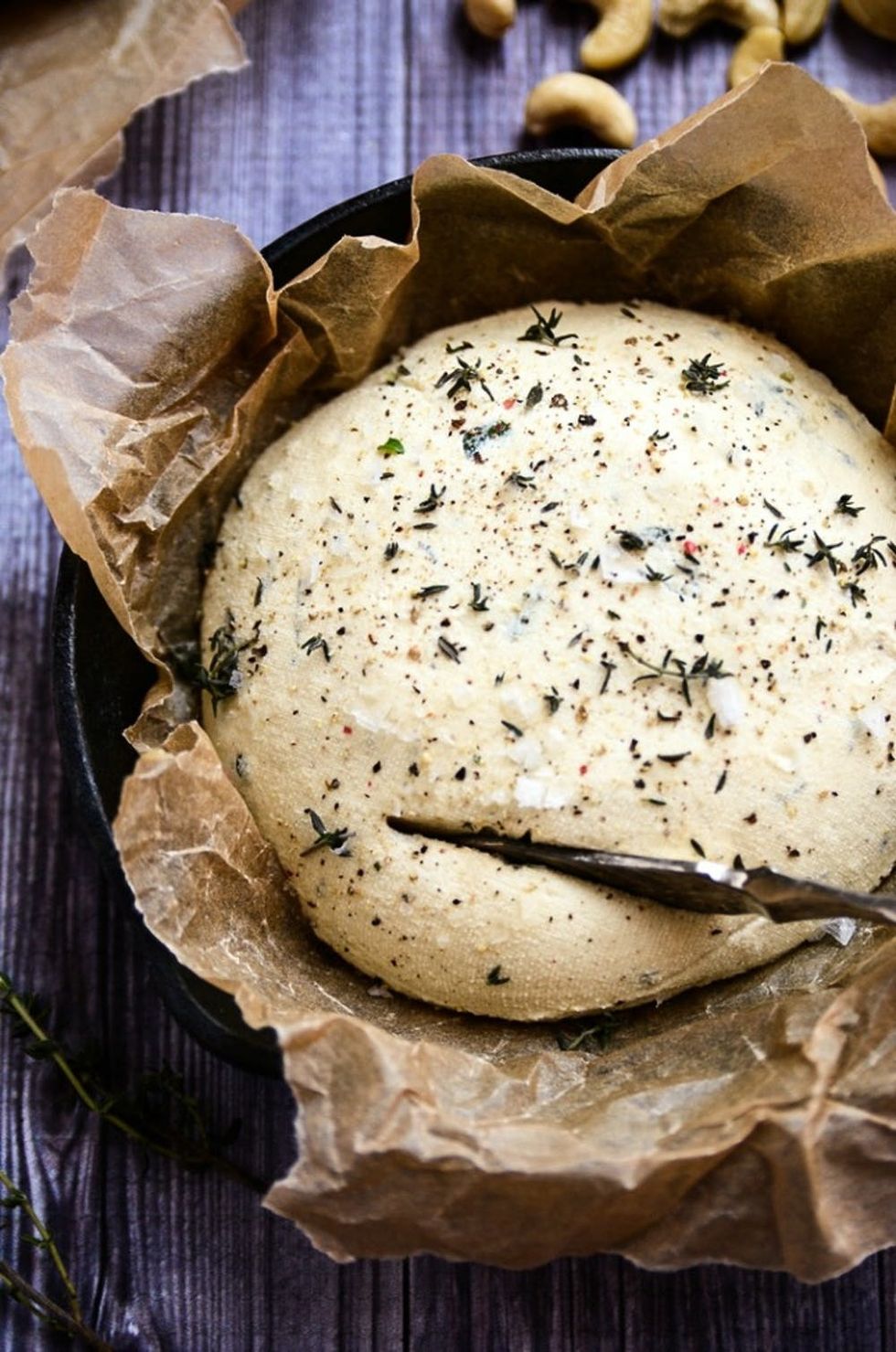 You'll quickly find out that cashews are the main ingredient for most vegan cheeses. This homemade version uses fresh garden herbs like oregano, thyme and basil to add a boost of Italian flavor to the basic recipe. (via Blissful Basil)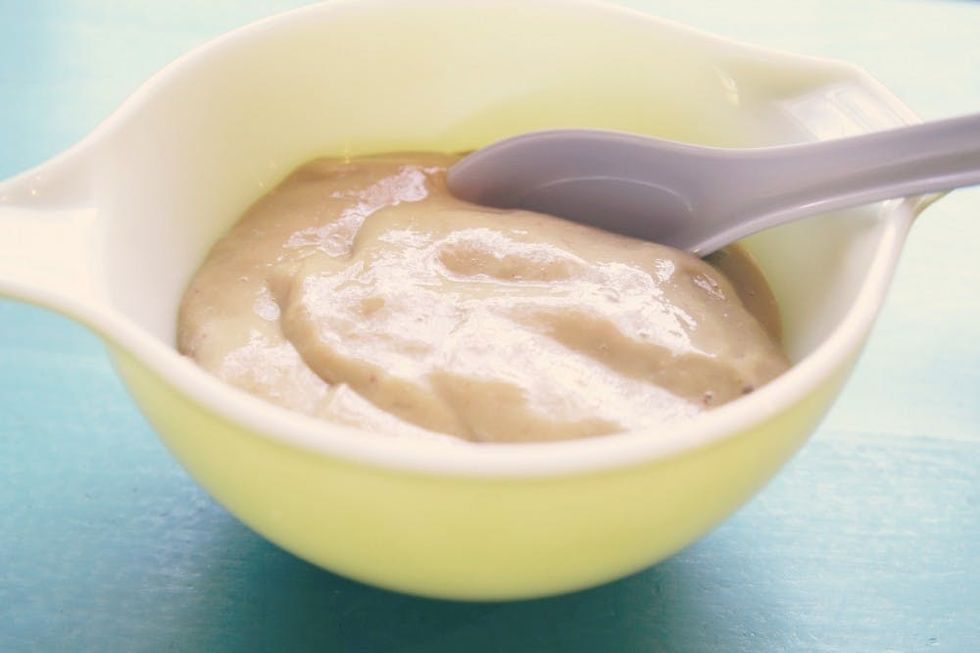 Julie Hasson is a vegan cookbook author based in Portland, OR. Her cookbook Vegan Diner is a must buy. Her simple cheese sauce is low fat and can be used as a quick mac and cheese sauce or poured over veggies. (via Julie's Kitchenette)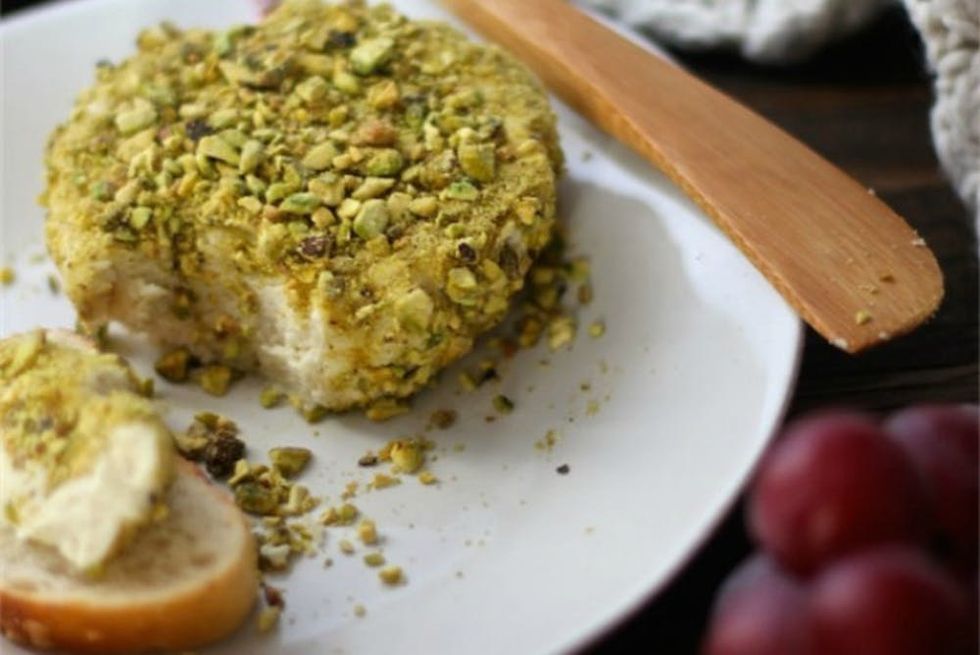 Annie and Dan Shannon, the bloggers behind Meet the Shannons and authors of Mastering the Art of Vegan Cooking, are a super adorable vegan couple with a super adorable baby girl, who make awesome recipes. This cashew-coconut combo cheese is no exception. If you're wondering what the heck agar agar is, it's a vegan version of gelatin. Real gelatin is made with animal bones. You can buy the vegan substitute as flakes or powder. (via Meet the Shannons)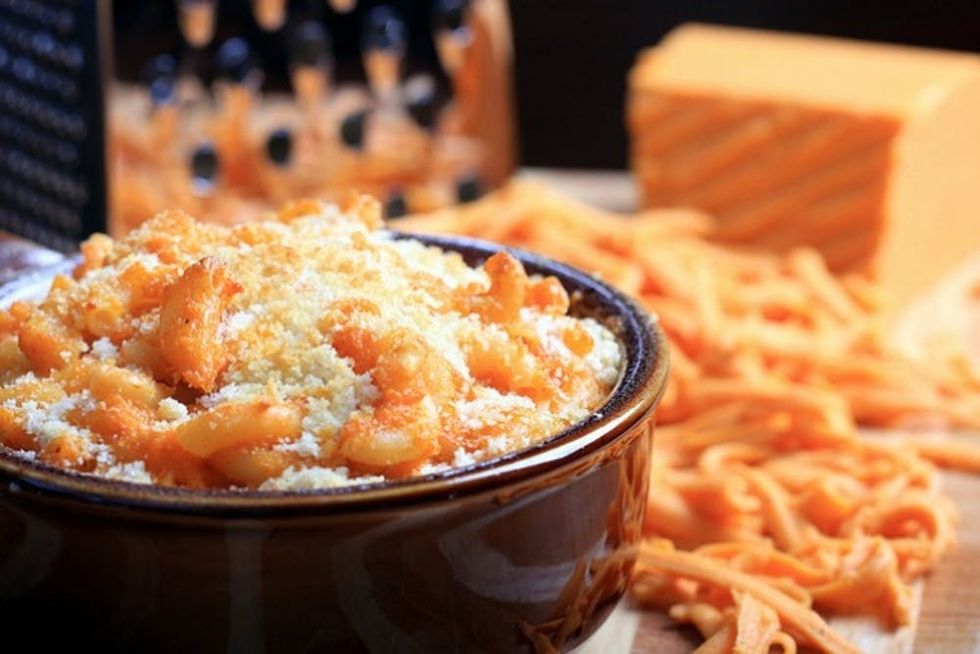 If you thought a vegan lifestyle meant giving up on comfort foods like gooey mac and cheese, meet this mac created by Erin and Jeff, the bloggers behind Olives for Dinner. Or if you want to get really crazy, make their Deep Fried Vegan Mac and Cheese instead. (via Olives for Dinner)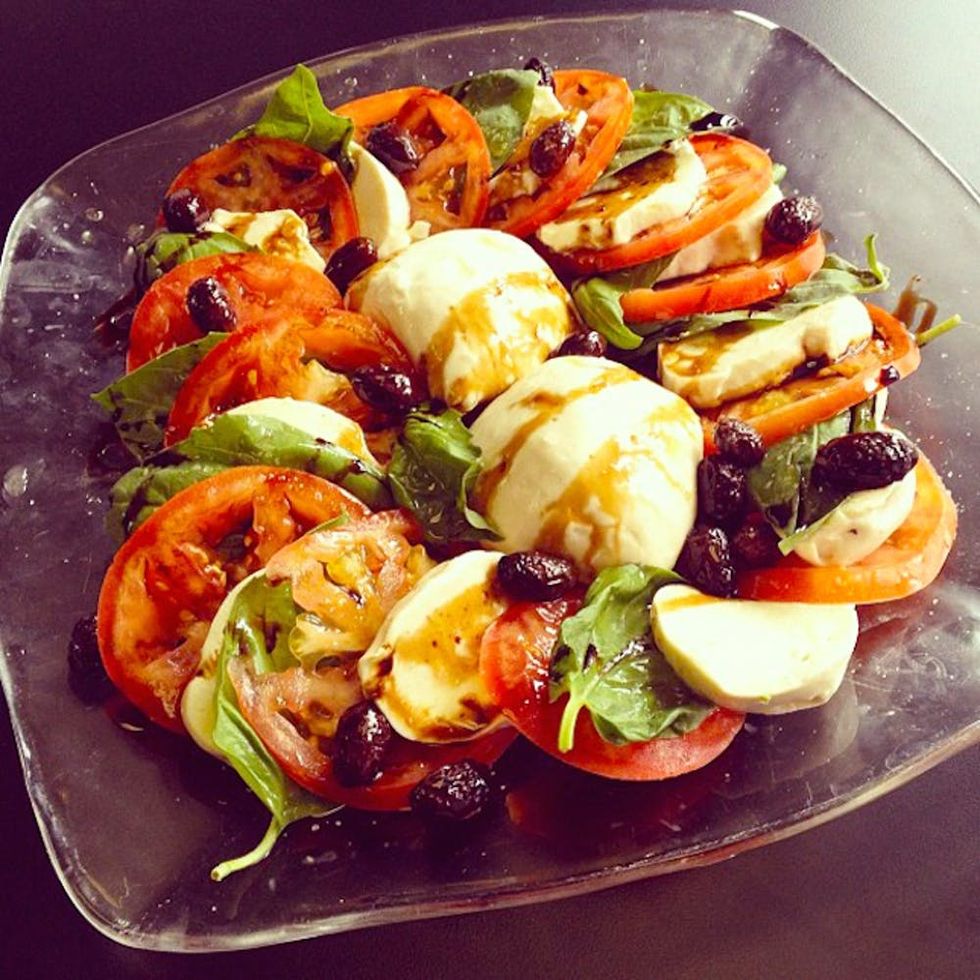 Miyoko Schinner is the chef behind the cookbook Artisan Vegan Cheese and the founder of Miyoko's Kitchen, a plant-based cheese company. Her recipe for Buffalo mozzarella is so close to the real thing that it's mind boggling. (via Artisan Vegan Life)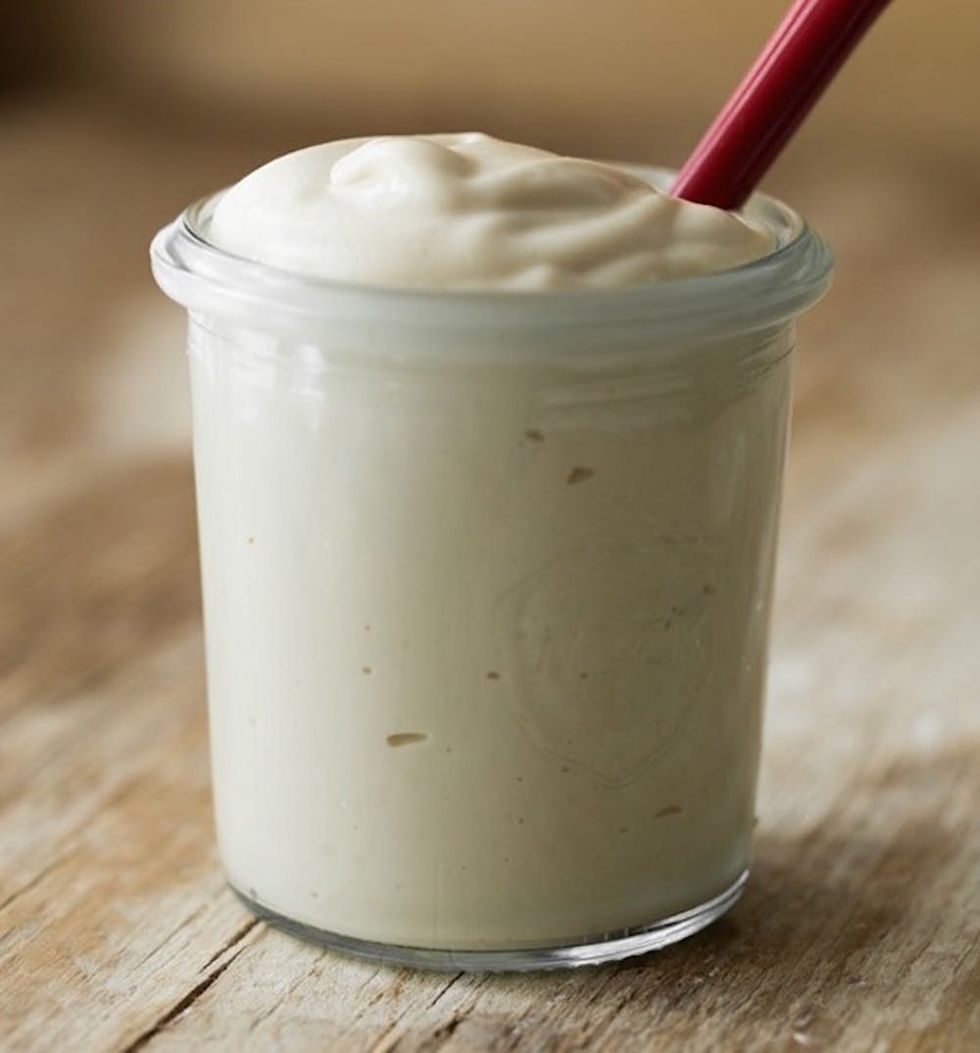 This five-ingredient sour cream is ideal for topping a warm bowl of chili or stuffing inside baked potatoes. If you're not familiar with the blog Oh She Glows, bookmark it. (via Oh She Glows)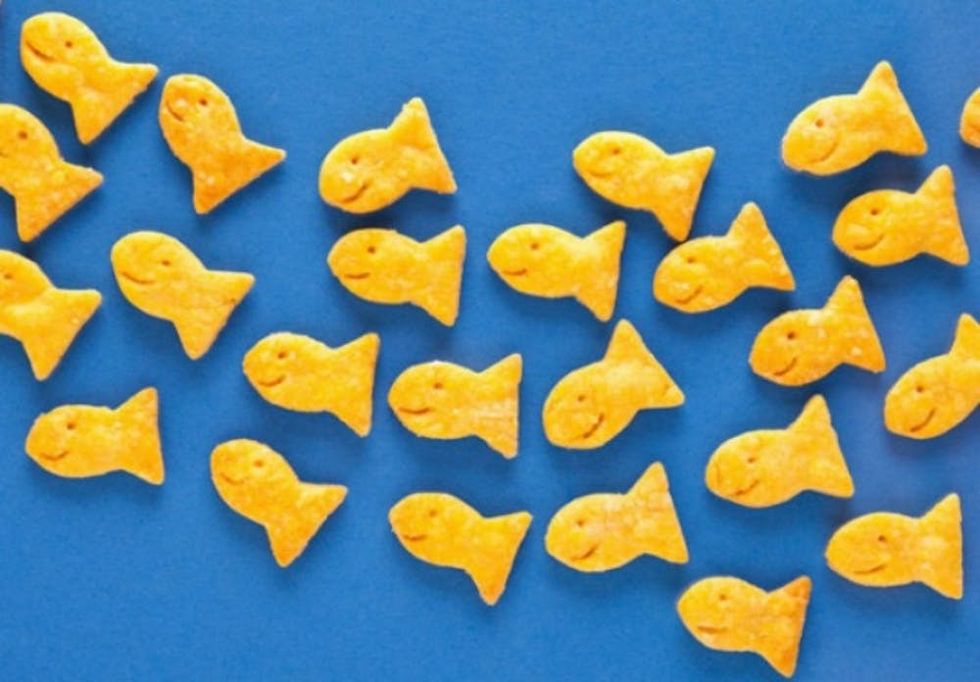 If you're a cheddar goldfish cracker fan, then Chloe Coscarelli's homemade vegan version will make you or the kiddos in your life very happy. Plus, you can even buy a cute goldfish cookie cutter to make your cheesy dough into happy fishes. (via Chef Chloe)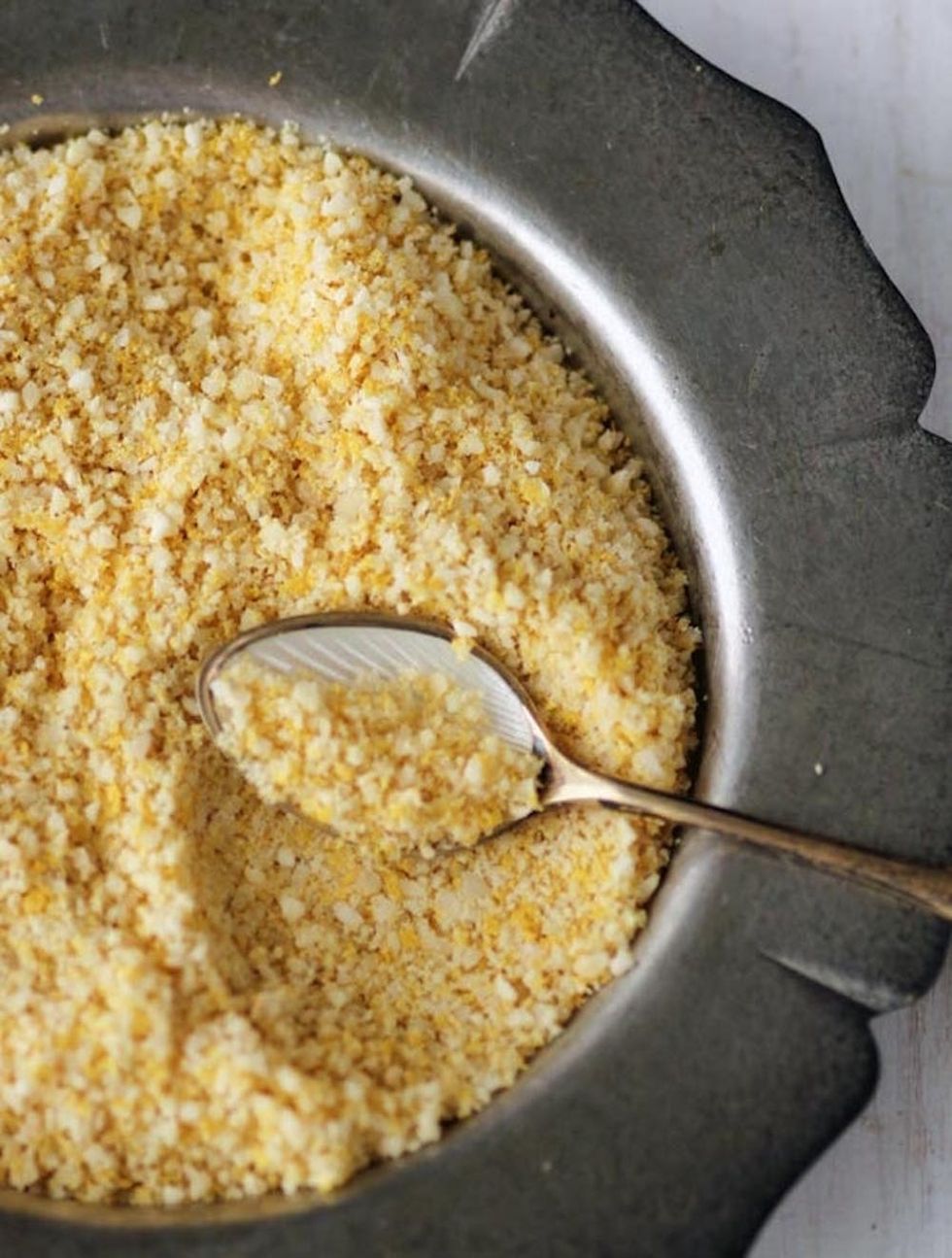 If you can't live without dousing your pasta dishes with Parmesan, this five-ingredient recipe just needs a food processor, and you're done. Wondering what nutritional yeast is? It's a vegan yeast that has a nice cheesy umami flavor (plus some brands have vitamin B12 in it, so bonus!). You can buy it online or any local health foods store. (via Beard and Bonnet)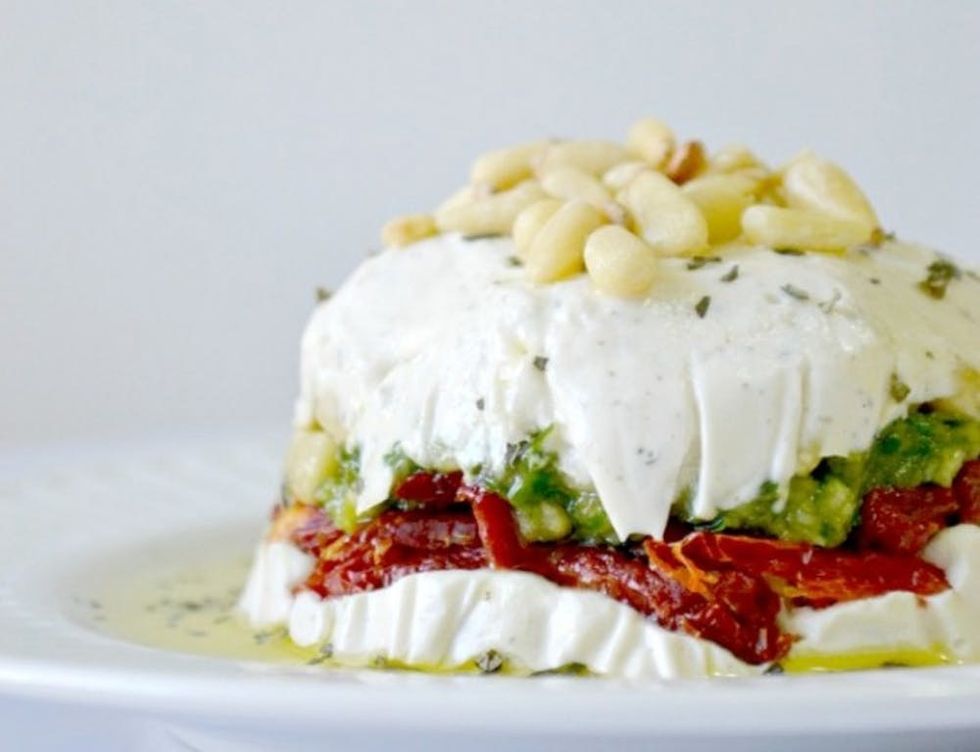 There's no goat's milk in this version, but the results are just as delicious. Layered with homemade basil pesto and sun-dried tomatoes, this party-ready cheese is perfect for impressing vegan cheese skeptics. (via Fork and Beans)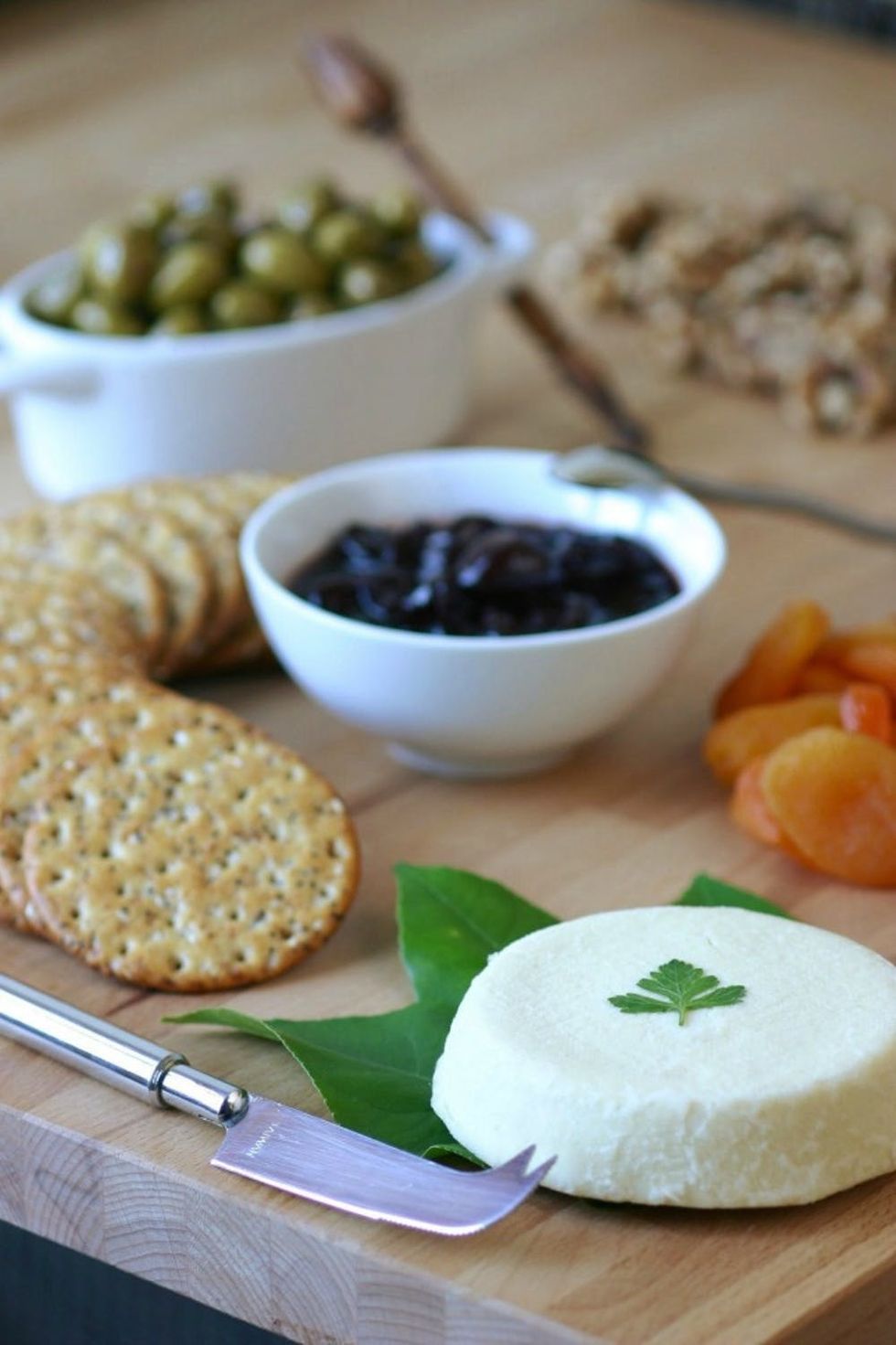 You only need blanched almonds and a few pantry ingredients to make this chèvre-like fromage. The basic version can easily be modified with spices and oils to create different delicious variations. (via Lands and Flavors)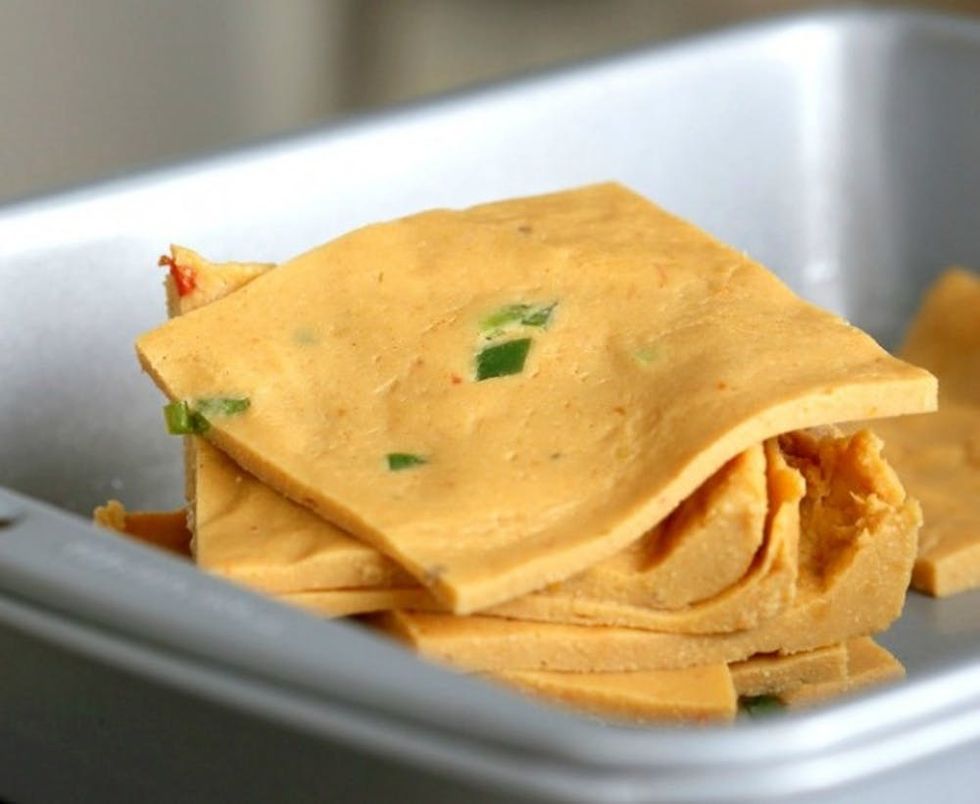 If you're allergic to nuts, you might think it's impossible to have vegan cheese since most brands are nut based. But blogger Vegan Richa has a nut- and gluten-free recipe that you can slice and use in grilled cheese sandwiches or shredded over nachos. (via Vegan Richa)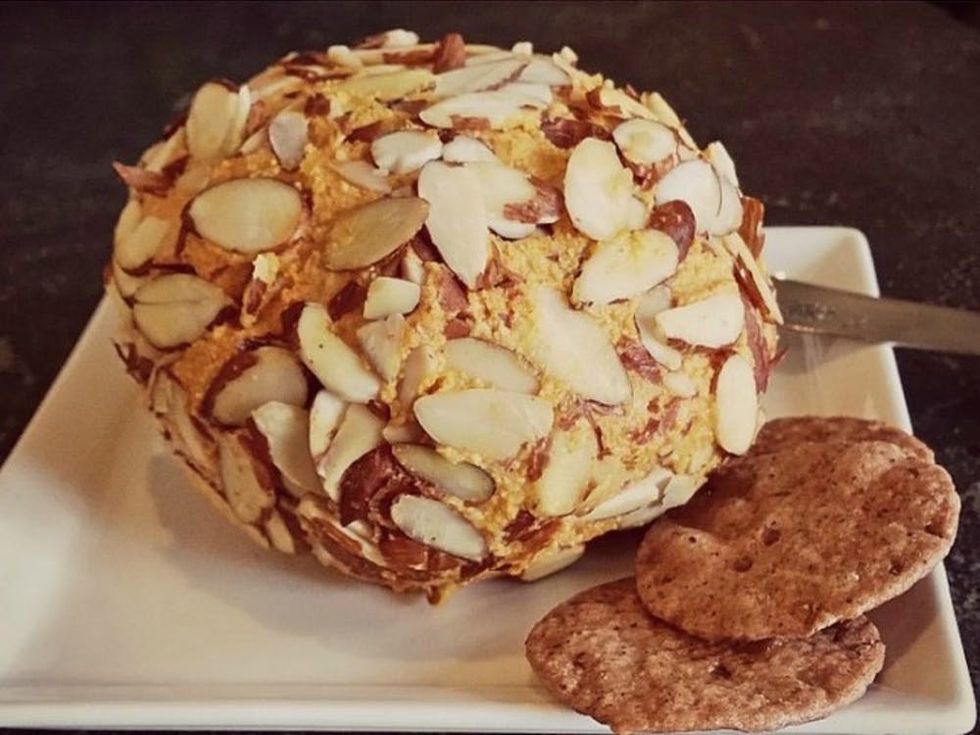 Beer and cheese are a natural pair. Using your favorite beer, this crowd-pleasing appetizer can be shaped into a ball or cheese log. Serve it with some pretzels, sliced veggies and crackers and you're good to go. (via Morsels and Moonshine)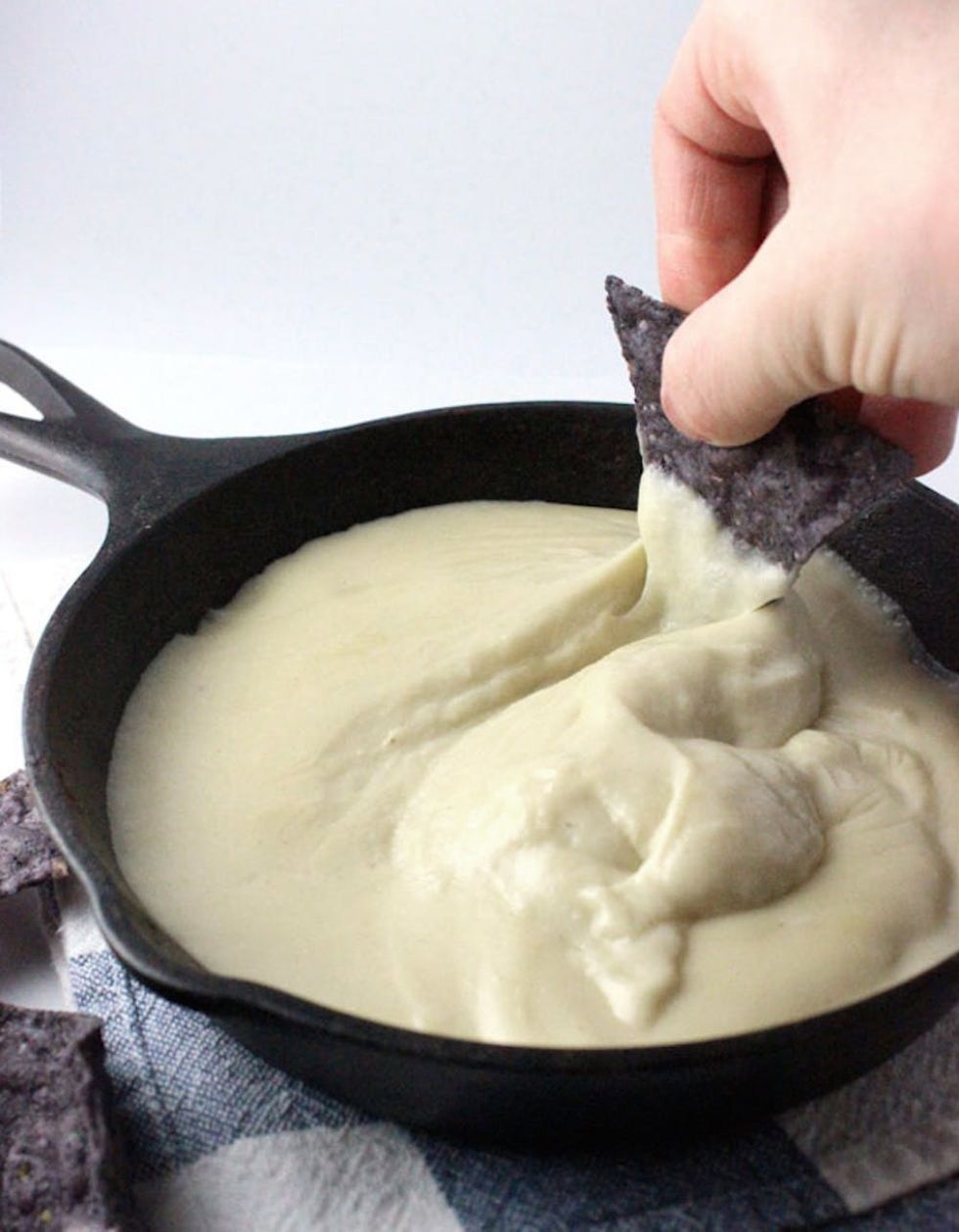 You can get creative with this five-minute mozzarella. Make it into fondue. Slather it between thick slices of bread and make the ultimate grilled cheese. Pair it with your favorite pizza toppings for the best pizza ever. (via It Doesn't Taste like Chicken)
Jennifer Chen
Jennifer Chen is a freelance writer and editor living in Los Angeles. She's written for O, The Oprah Magazine, Good Housekeeping, Real Simple, and several other publications. When she's not cooking delicious vegan meals, she's hanging out with her TV writer husband and twin girls.
Recipes