Shop-Class Chic: DIY Wood Projects for Women
Mar 10, 2016
Wood is one of our favorite materials for DIYing, thanks to its versatility and ease of use. It's porous, so it's takes paint easily, and you can use it as the base for projects ranging from home decor to personal style. Whether you're a light crafter or a power-tool pro, there's a wood project that's perfect for you. Here are five fab and super-fun DIY wood projects for women.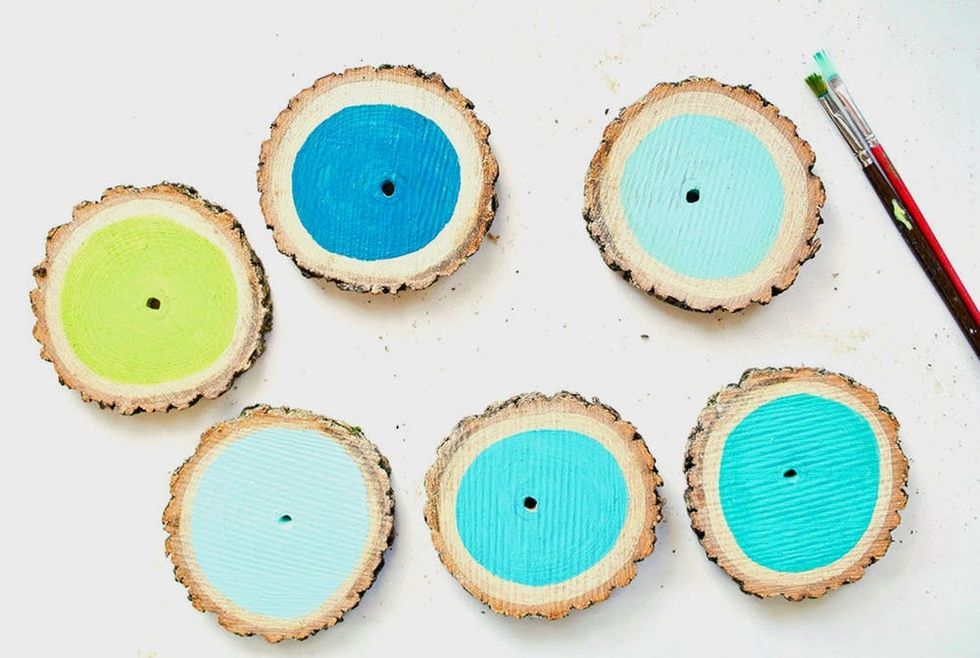 ---
For Entertaining: DIY Ombre Wood Coasters
Colorful coasters are probably not the first things that pop into mind when you're hiking and come across a healthy wooden log (hint: if there are soft spots or holes in the wood, it may be rotten or infested with insects — so abort mission!). But take a look at the beauties above. You'll need a bandsaw or even a regular handsaw to cut these coasters to size, and a steady hand to paint an ombre pattern onto their surfaces. Water-based polyurethane will seal these babies and make them water- and decay-proof.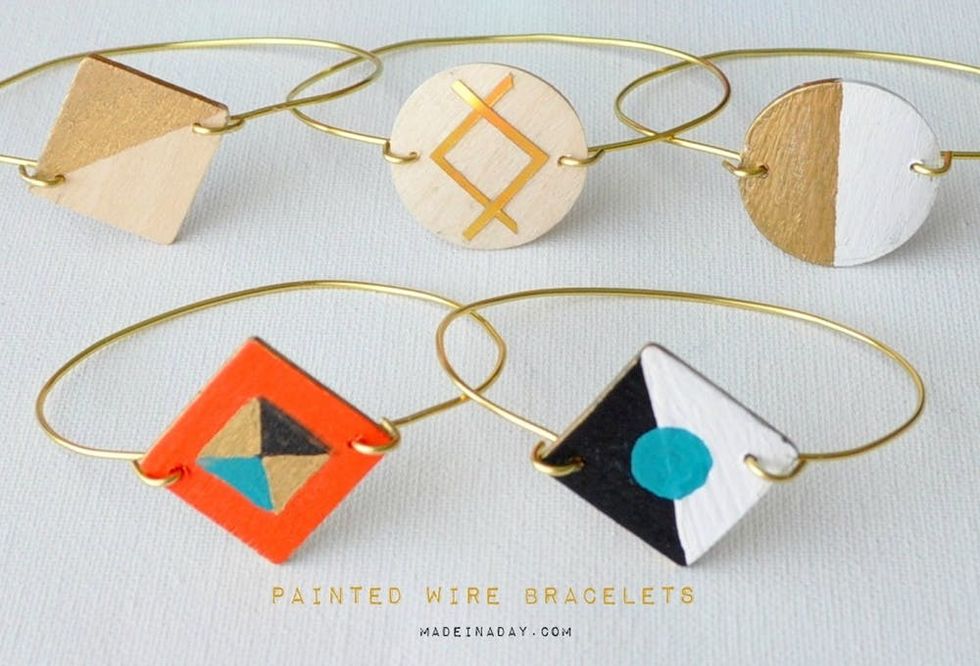 For Your Style: DIY Painted Wood Wire Bracelets (via Made In a Day)
Whether you prefer rustic or modern, wood can be used in myriad ways to craft jewelry that reflects your personal style. The bracelets above use wood cutouts with pre-cut holes for fitting the wires through (translation: no power tools necessary). Use acrylic paint to create these glorious graphic shapes, or change it up with monograms or even solid designs. Round-nose pliers are necessary for bending the wire. Click above the full tutorial.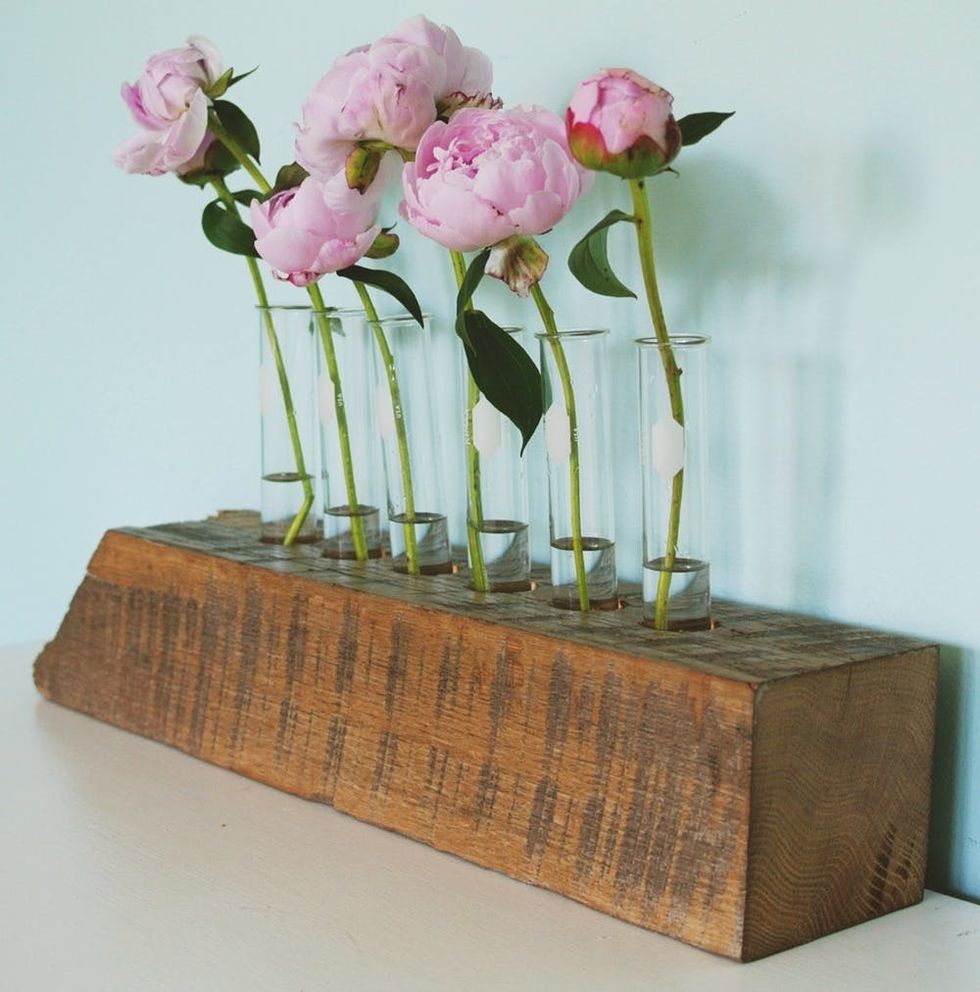 For the Home: DIY Test Tube Wooden Vase (via Homedit)
How gorgeous is the juxtaposition between this rustic wooden vase and the soft petals rising up from it? Yes, you will need a power drill to bore holes into your block of wood, as well as test tubes, which make for a gloriously unexpected alternative to the bud vase. Click above for the full how-to.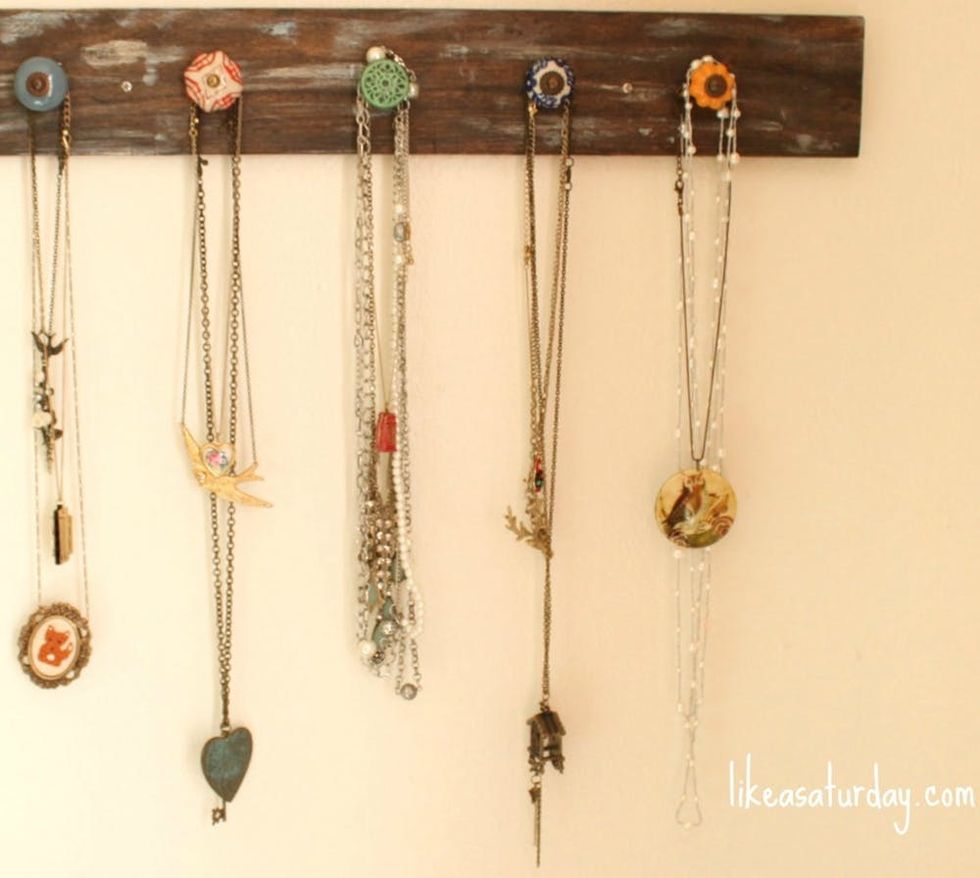 For Organizing: DIY Rustic Necklace Hanger (via Like a Saturday)
Sick of contending with tangled-up necklaces in your jewelry box? Hang them up on the wall, and let your collection of baubles double as decor. This DIY uses ultra-feminine ceramic knobs (glass knobs work just as well) to keep necklaces knot-free. You'll need a power drill and a tape measure to install the knobs evenly across your wooden base Click above for the complete tutorial.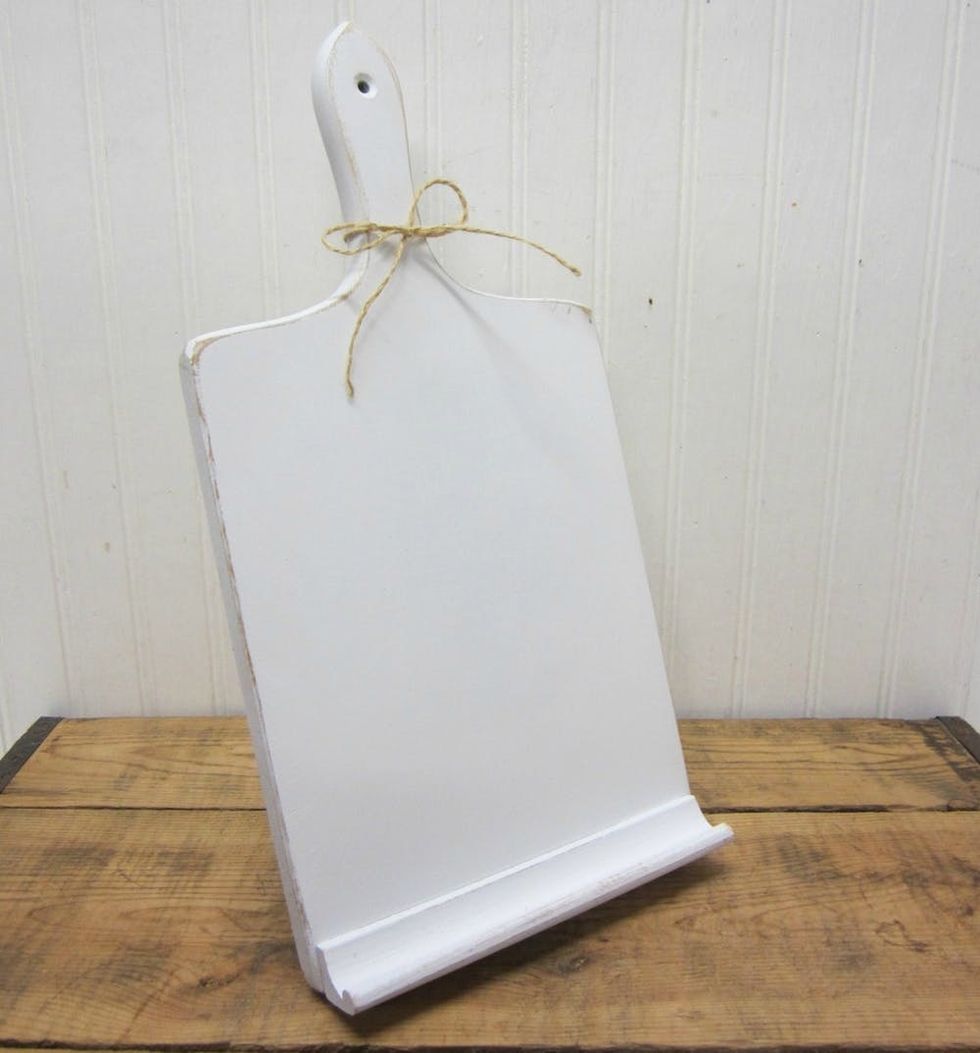 For Your iPad: DIY Cutting Board iPad Stand
Whether you're in your home office or following a recipe in the kitchen, this cutting board iPad stand is an ultra-girly alternative to ordinary iPad holders. Yes, those are Scrabble tile holders adhered to the bottom! No tools required for this adorable DIY. Click above for the full project.
What's your favorite DIY wood project? We want to see! Tag us on Instagram.
Kristine Solomon
Kristine Solomon is a New York-based editor, writer, and digital content strategist. She's worked for major women's lifestyle brands including Martha Stewart Living, The Nest, and YourTango. She's a proud animal lover, word nerd, and obsessive decorator. She once hopped into a canoe in Kenya and sailed into a lake packed with (actual, deadly) rhinos, then rowed back to shore underneath a double rainbow. She just wanted you to know that.
Home News