Blue Light Exposure Could Be to Blame for Premature Aging
Sep 13, 2018
It's 2018 and we've finally gotten a grasp on just how important daily sunscreen is — yes, even when there are a million clouds in the sky. But what if I told you we've been missing another damage-causing light source and, worst of all, it's been right under our nose all along? Brace yourself, because according to recent research, UVA and UVB light isn't the only cause of free radicals and premature aging.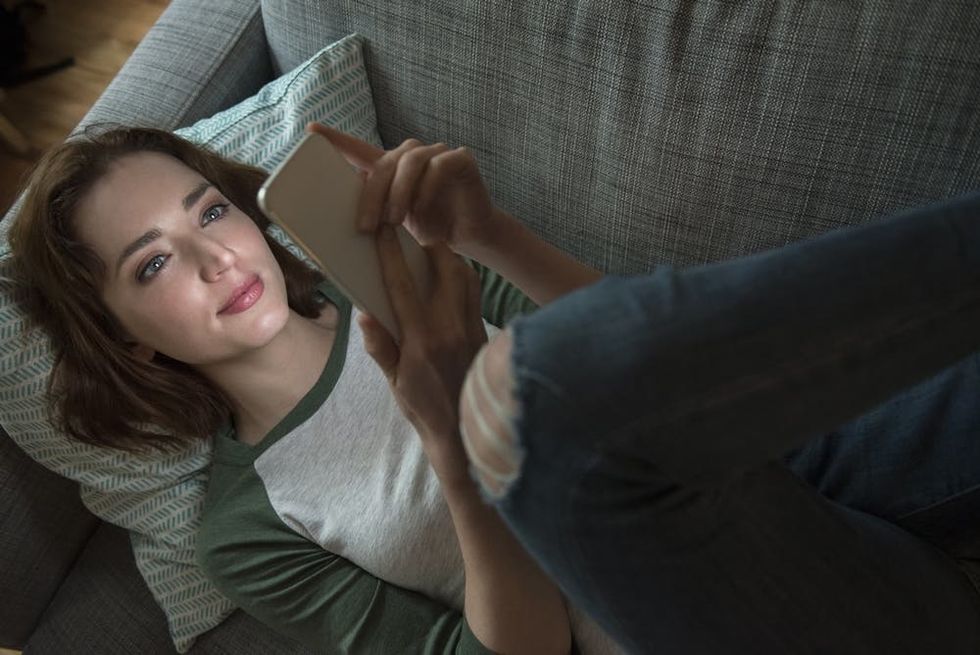 ---
Enter blue light, AKA HEV, or High Energy Visible Light, commonly emitted from cell phones, tablets, and computers. According to Howard Sobel, a NYC-based dermatologist, blue light can wreak havoc since it penetrates deeper into the skin than sunlight. (Photo via JGI/Getty)
To find out if blue light really can do that much damage, we kept digging. According to a recent study published in the National Library of Medicine, it's possible that "free radicals and most probably ROS [reactive oxygen species] are generated in the human skin subsequent to irradiation with blue-violet light in vivo. The obtained results could be essential for the development of future protection strategies based not only on UV but also on protection across the whole spectrum of the light." (Now, consider that our exposure to blue light is all but inescapable these days, and let that sink in.) "People around the world spend an average of two hours per day on social media, while the average American looks at their phone 47 times a day and spends about 10 hours a day in front of a screen," Carrie Strom, senior vice president of U.S. Medical Aesthetics at Allergan, says in a press release for the company's newest blue light defense product. In layman's terms, our love of Instagram and constant attachment to our emails are hella bad for our skin.
"We are still learning more about the effects of blue light on the skin, but data suggests that certain wavelengths of blue light can induce oxidative stress — in other words, free radical damage — resulting in signs of premature aging," says Sejal Shah, NYC-based dermatologist and founder of SmarterSkin Dermatology. Exposure can also cause hyperpigmentation and suppress melatonin, a natural antioxidant in the body that fights free radicals. As such, continual exposure can diminish collagen and elastin levels, causing everything from fine lines and wrinkles to sagging and dull skin.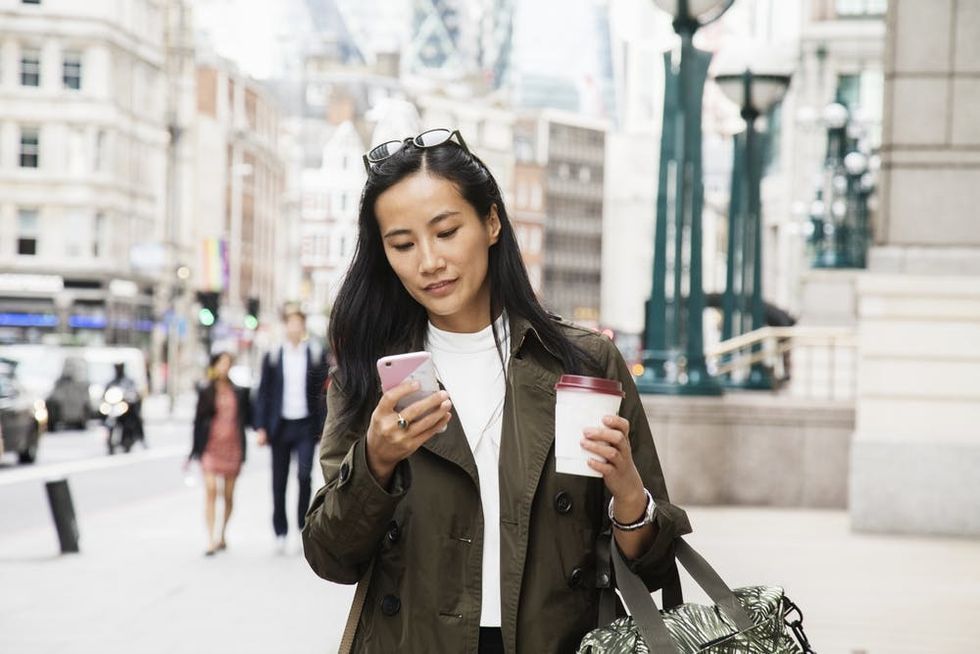 Unfortunately, Shah explains, it's not clear yet how much exposure can be tolerated, only that it can be damaging over time. "The concern is that we are spending more and more time in front of screens — data shows more than 10 hours per day," she says. "So while we don't know how much is too much, we do know that we are getting more and more exposure." (Photo via Betsie Van Der Meer/Getty)
But even if we don't know more yet, never fear: there are still steps to take. "Try to limit exposure to indoor sources as much as possible," Shah says, noting that filtered glasses like Felix Gray's Blue Light Glasses, screen filters, and specially formulated skin care products can help. Shah recommends using ingredients that can potentially reverse or prevent skin aging. Think: sunscreen, antioxidants, AHAs, and BHAs. "It can also be beneficial to use ingredients that can help stimulate collagen and elastin synthesis, such as retinoids, vitamin C, and peptides," she adds.
To help you combat the complexion-busting effects of blue light (since, let's be real, who's going to stop scrolling through Instagram?), ahead you'll find a handful of our favorite antioxidant-rich skincare products to keep skin looking and feeling better than ever.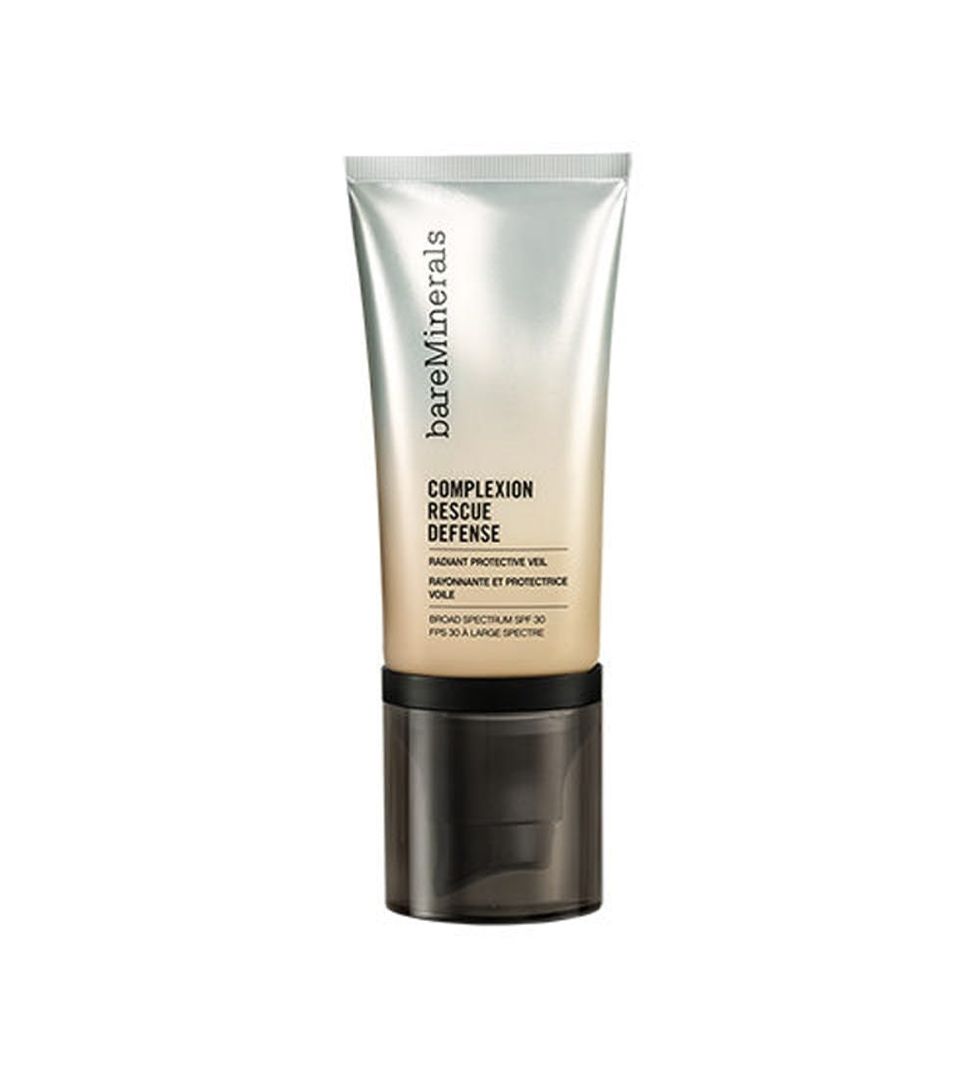 bareMInerals Complexion Rescue Defense Radiant Protective Veil ($39): Designed to shield skin from both indoor and outdoor light damage, this SPF-30, tinted all-in-one cream will leave skin glowing and protected.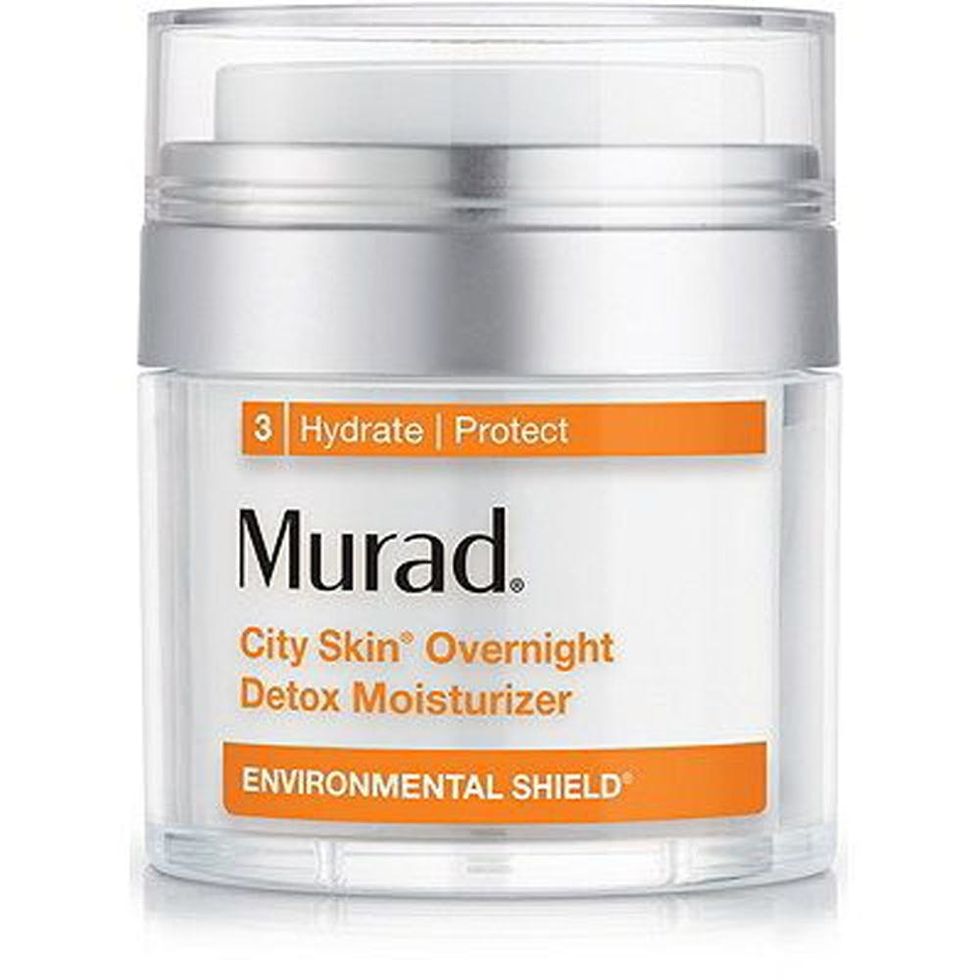 Murad City Skin Overnight Detox Moisturizer ($70): Take beauty sleep to the next level with this revitalizing, antioxidant-rich night cream built to neutralize pollutants and strengthen the skin barrier by morning. As part of Murad's larger Environmental Shield collection, you may want to consider more of the blue light-defense buys offered by the brand.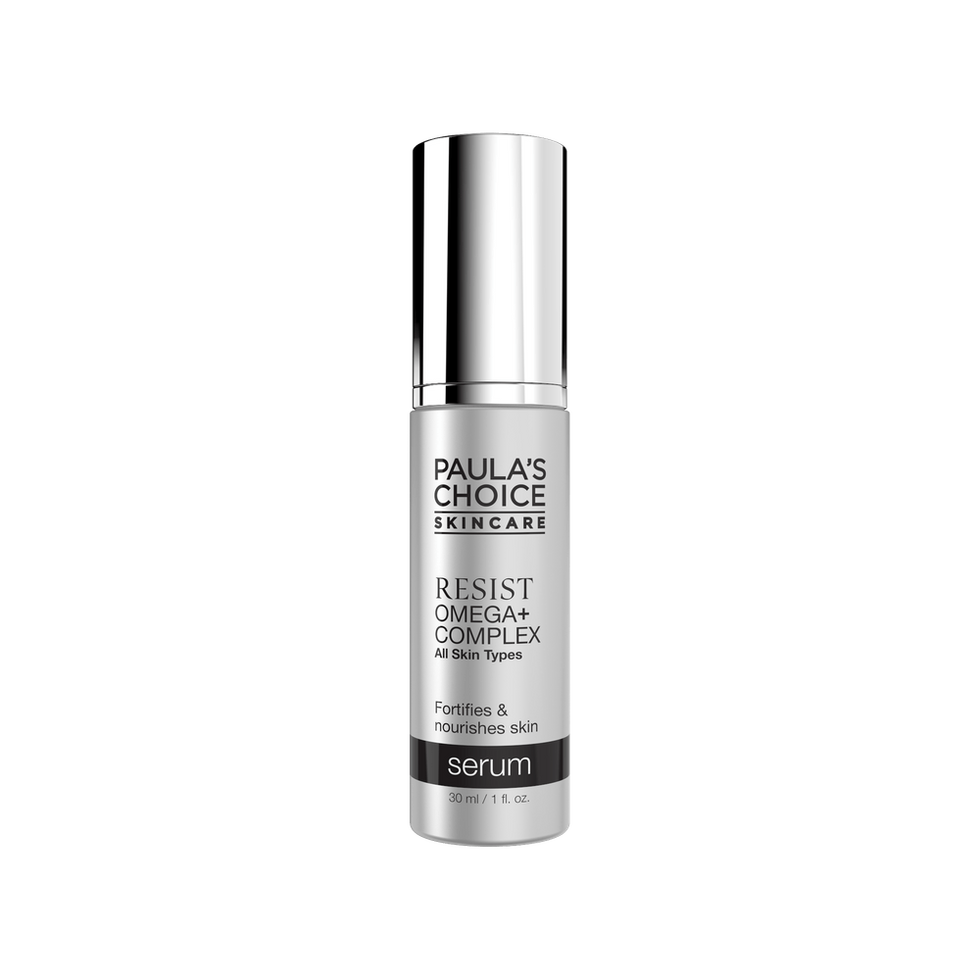 Paula's Choice RESIST Omega+ Complex Serum ($36): You treat your digestive track to superfood smoothies, so why not treat your skin to superfood skincare? Formulated with omega fatty acids and ceramides, this serum will deeply replenish moisture while supporting a stronger skin barrier to help block out the harmful effects of blue light.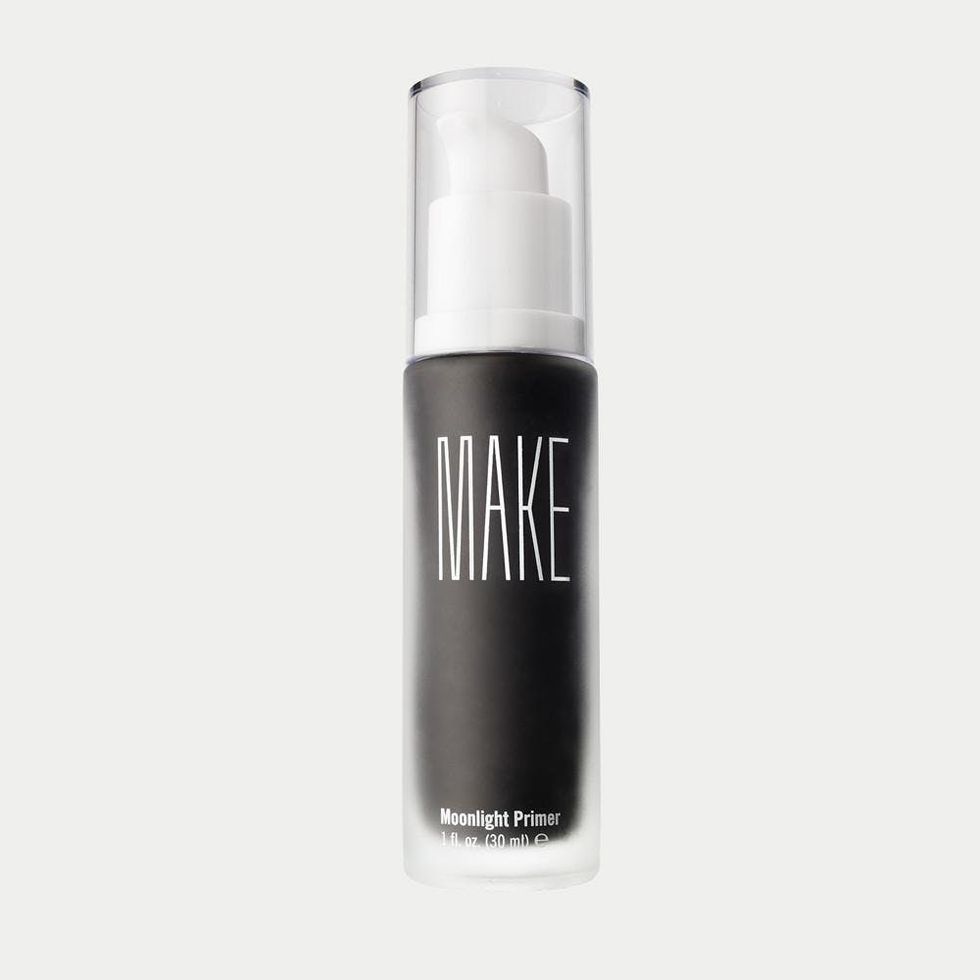 MAKE Beauty Moonlight Primer ($55): Formulated with the beauty- and technology-obsessed world in mind, MAKE launched this moisturizing, mattifying primer to help stand up against blue light's damaging effects. While it's not infused with SPF, it's made specifically to shield against light emitted from our favorite tech gadgets.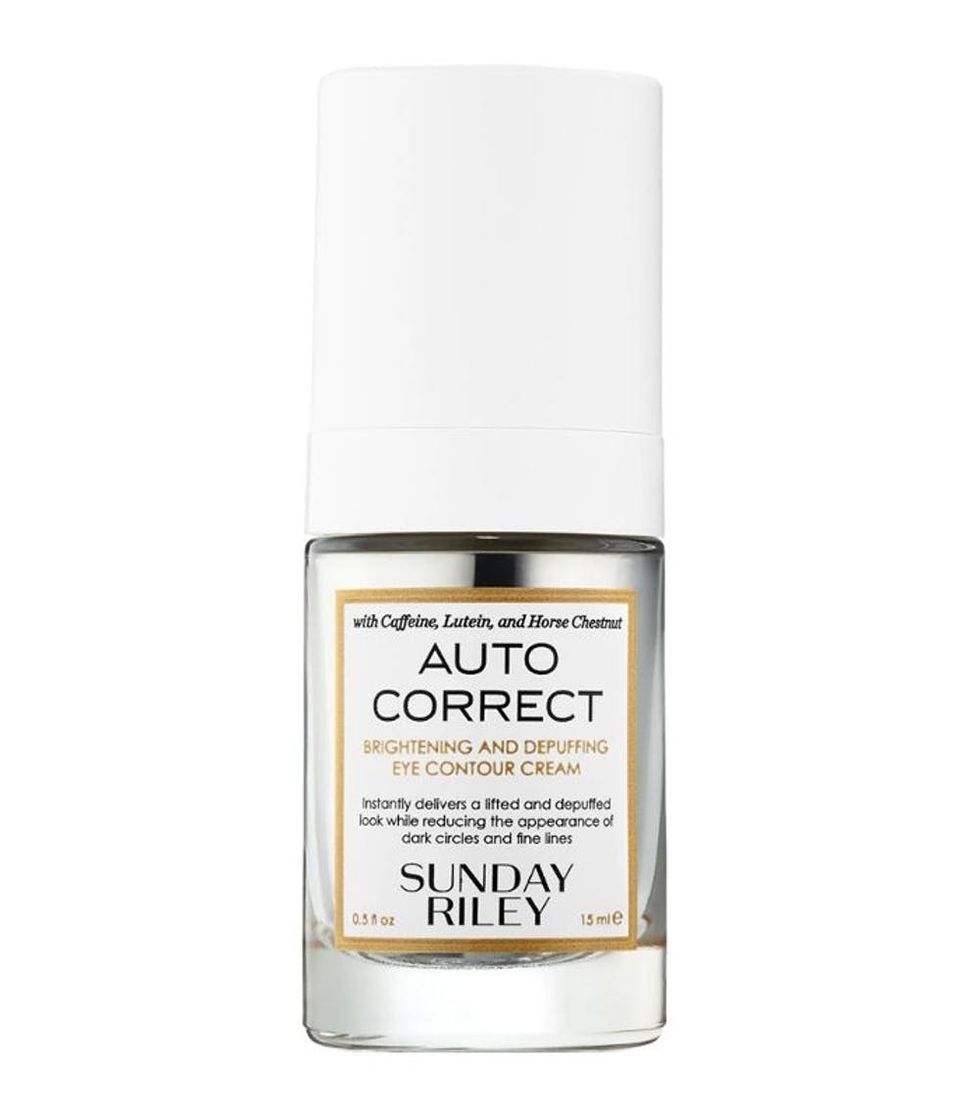 Sunday Riley Auto Correct Brightening and Depuffing Eye Contour Cream ($65): Not only will this eye cream help you look bright-eyed and bushy-tailed, but since it's made with lutein, a powerful nutrient that helps filter harmful blue light, you can look forward to being protected too.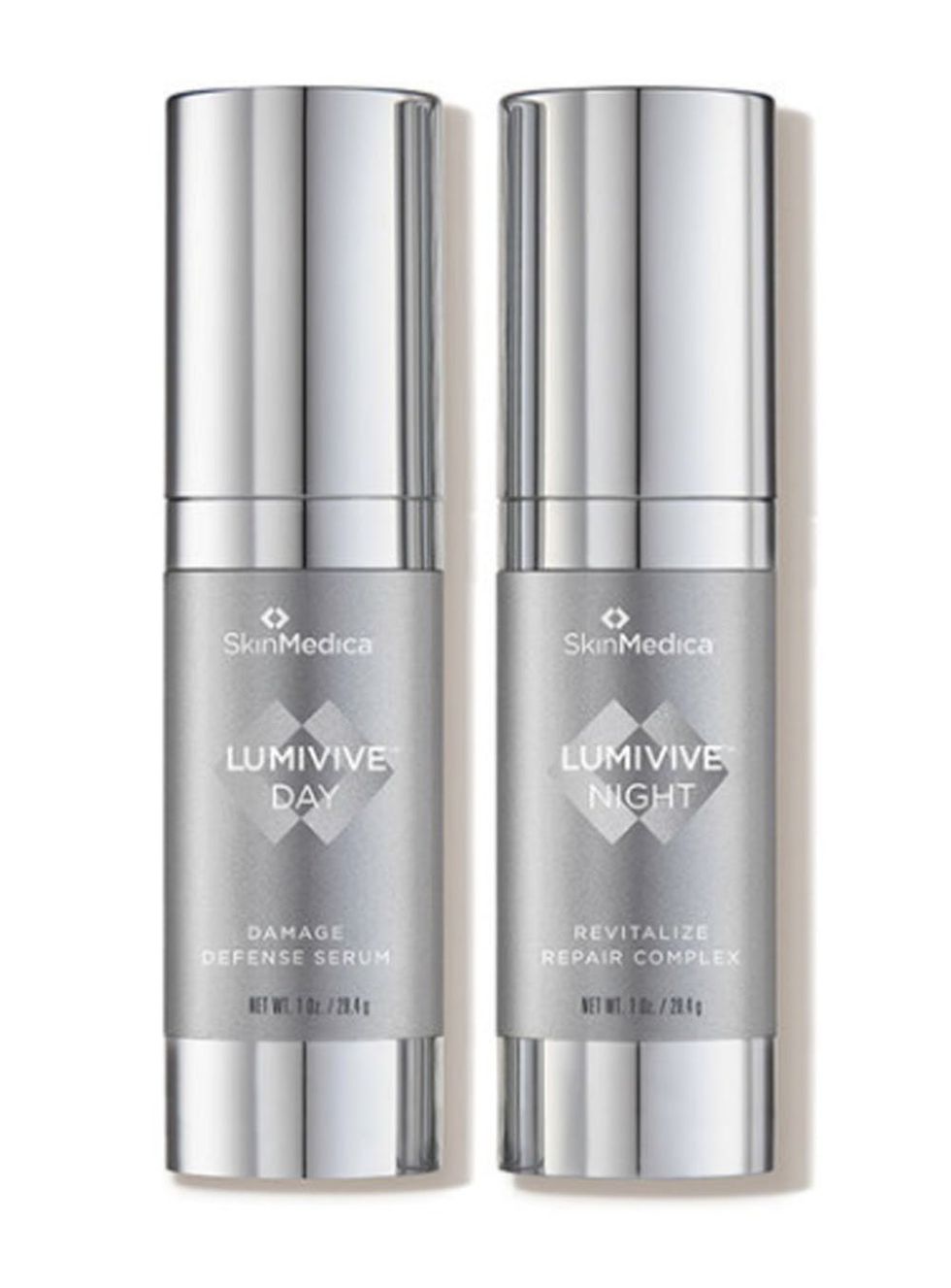 SkinMedica Lumivive System ($265): Designed to protect against both daytime and nighttime aggressors, this two-piece skincare set sets out to combat the effects of blue light and free radicals with each pump. Thanks to a formula comprising antioxidants and coenzyme Q10, with continued use you can look forward to a reduction in fine lines and wrinkles, redness, and general discoloration as a whole.
Are you going to start shielding your skin against blue light? Tell us @BritandCo!
Brit + Co may at times use affiliate links to promote products sold by others, but always offers genuine editorial recommendations.
Rebecca Norris
Rebecca Norris is the Beauty Editor at Brit + Co. With a New York apartment that looks more like a Sephora than a home, she's just as quick to roll up her sleeves to swatch all the best bold lipsticks, as she is to hop in a dermatologist's chair to review a vampire facial. After all, anything in the name of a good story, right?
Skincare