17 Unique Gift Ideas for the Glamper in Your Life
Jun 09, 2016
The hottest summer travel trend caters to the outdoor enthusiast who shares an equal enthusiasm for comfort and recreation. Yes, we're talking about glamping here. As it's a bit more luxurious than the camping of our youth, there are some essentials that every glamper needs. For those of you who know a glamping pro or even an aspiring glamper, check out these glam gift ideas to get them prepped for their next camping trip.
---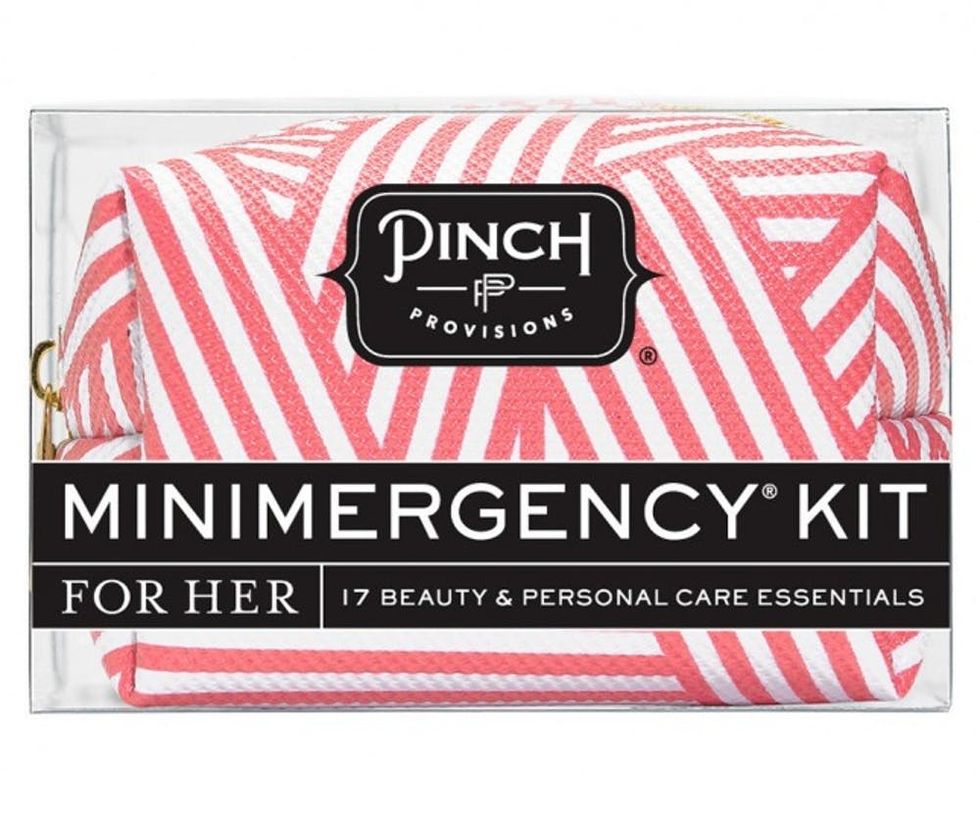 1. Pinch Provisions Criss Cross Minimergency Kit ($16): Don't let its miniature size fool you. This teeny kit is stuffed with 17 beauty, personal care and style essentials that include: deodorant towelettes, an emery board, adhesive bandages and pain relievers. If there was such a thing as the holy grail of a glamping survival kit, this would be it.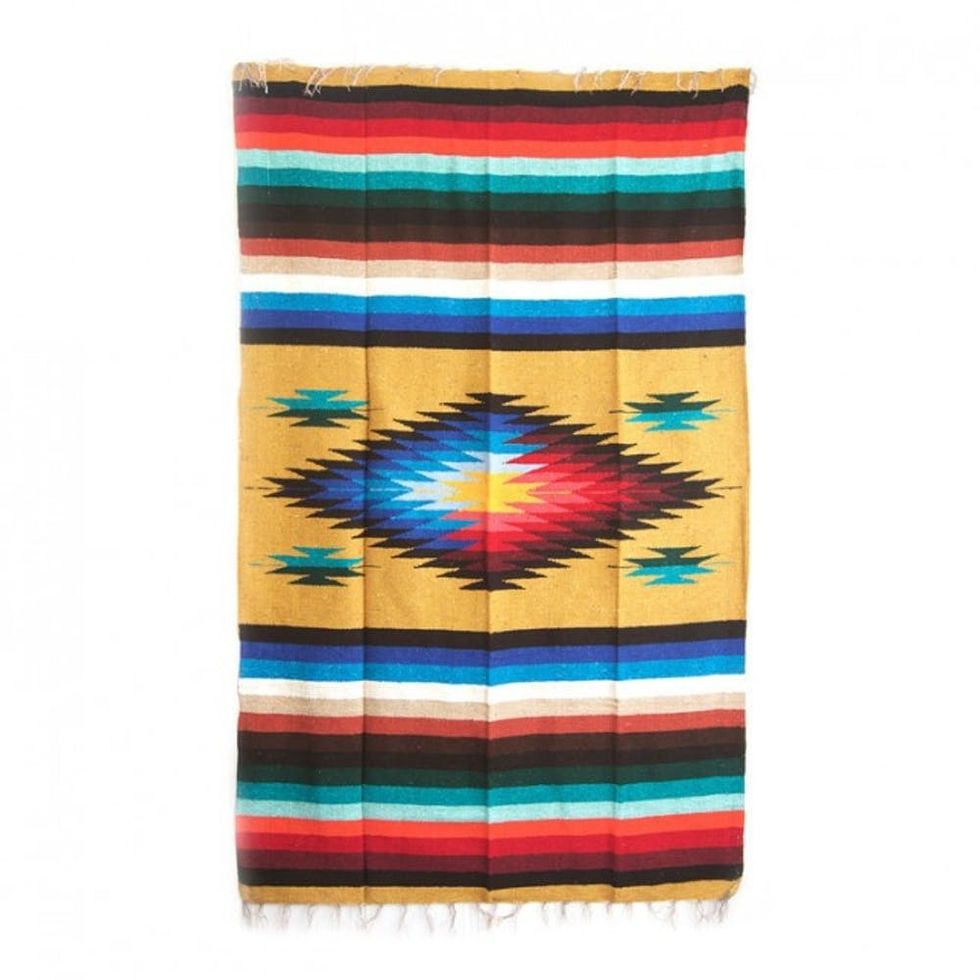 2. Nipomo Diamante Gold Picnic Blanket ($72): Equipped with a leather harness, this masterfully hand-woven picnic blanket is the stylish number that's easy to bundle up and carry. It's large enough to fit up to four people when used as a picnic blanket and doubles as a cozy blanket you and your friend can share on those extra chilly evenings spent gathered around the campfire.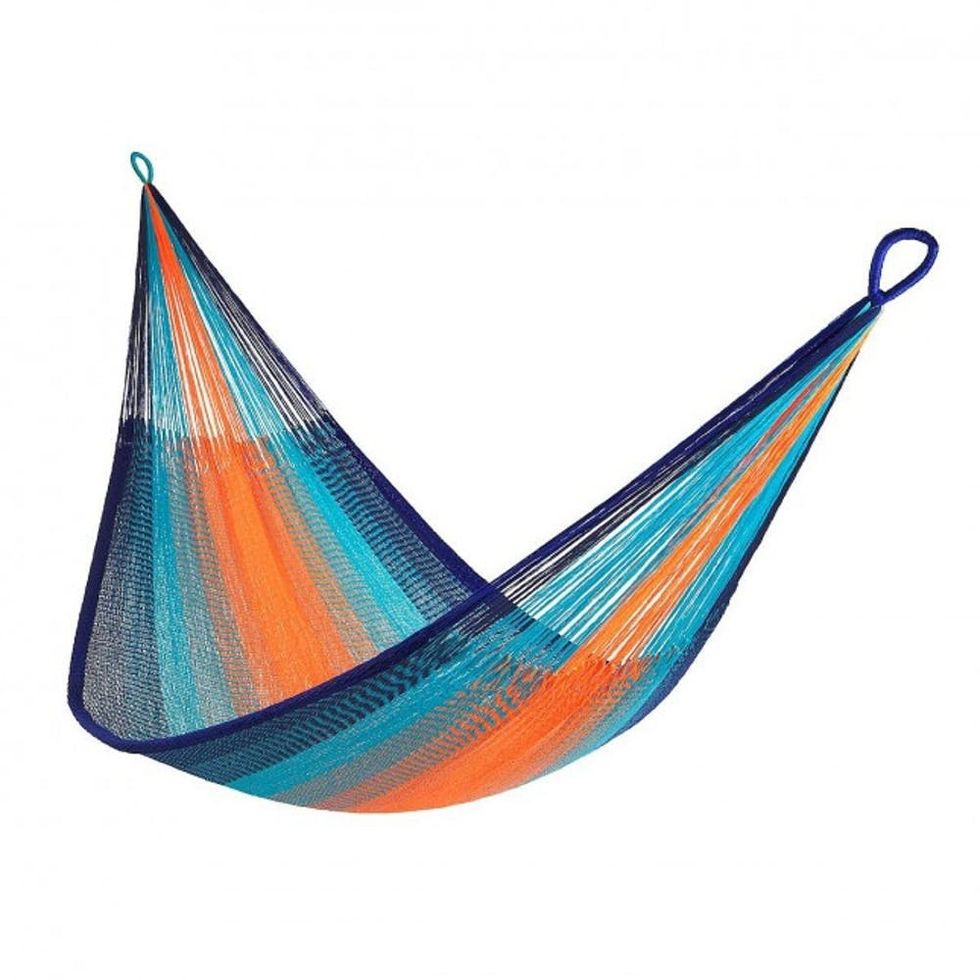 3. UncommonGoods Do Good Hammock ($195): True to its name, the "Do Good Hammock" helps support the endangered Mlabri people in northern Thailand who crafted it. Three miles of soft, acrylic cord were hand woven using traditional weaving techniques to create this ultra comfy hammock. Help the Mlabri and your pal by grabbing one to lie in.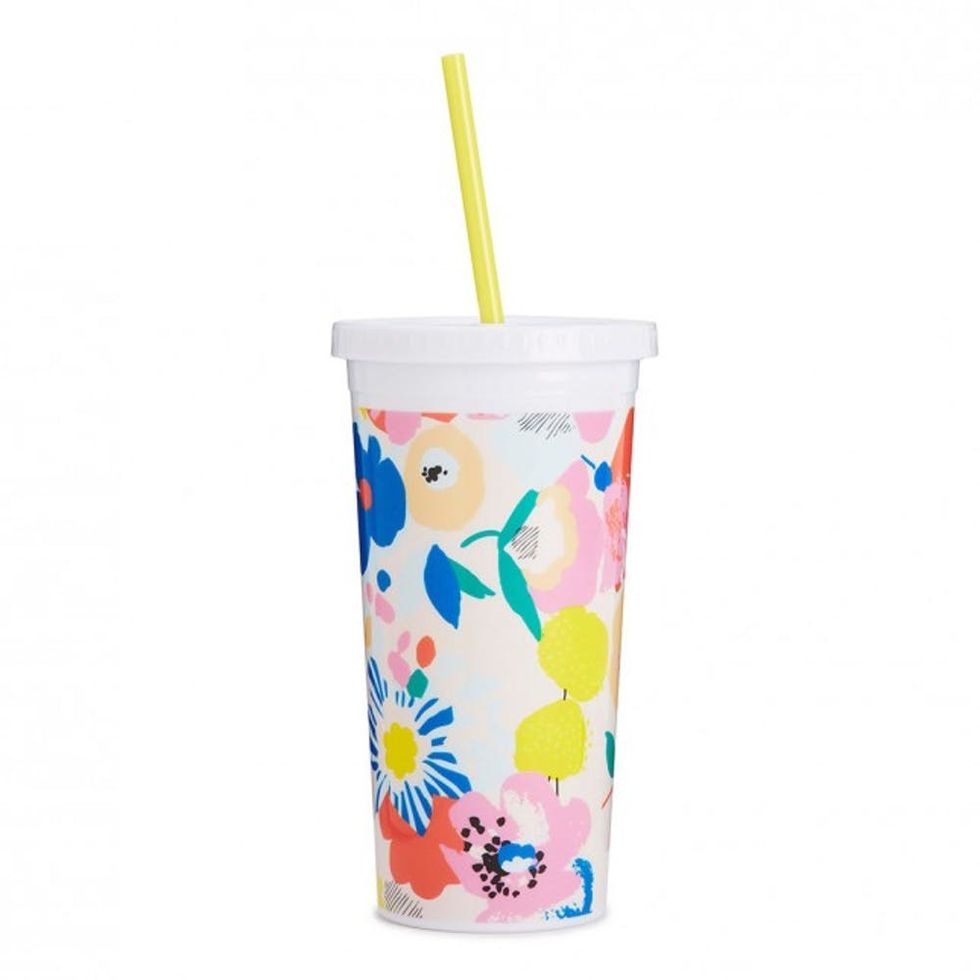 4. Ban.do Mega Blooms Tumbler With Straw ($14): Become one with nature with this vivid floral-printed tumbler that's both stylish and functional. It can hold up to 20 oz. of your favorite drink, and once you sip from its straw, it'll feel like you never left the comfort of home (or your favorite drive-thru).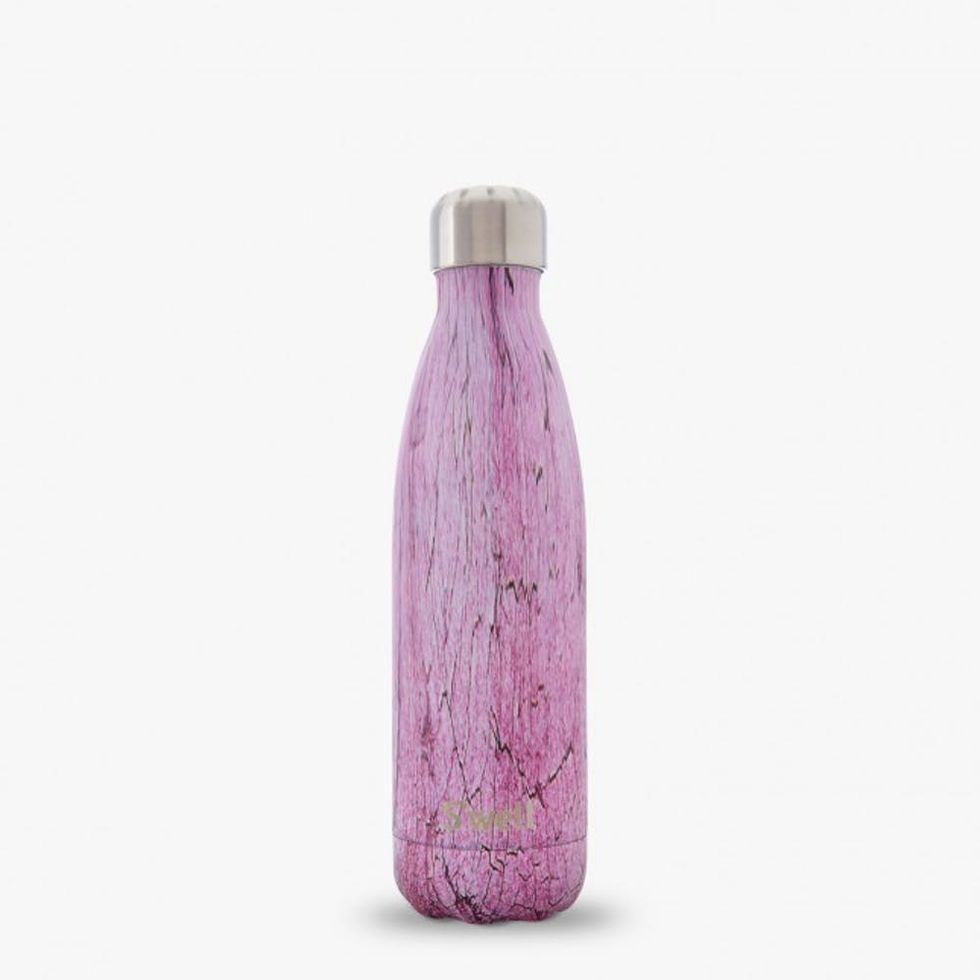 5. S'well Cabana Bottle ($25): Make sure your friend stays hydrated by including this double-walled stainless steel bottle in their camping arsenal. Featuring a stylish matte finish, the double-walled stainless steel bottle promises to keep their drink cold for 24 hours and hot for 12.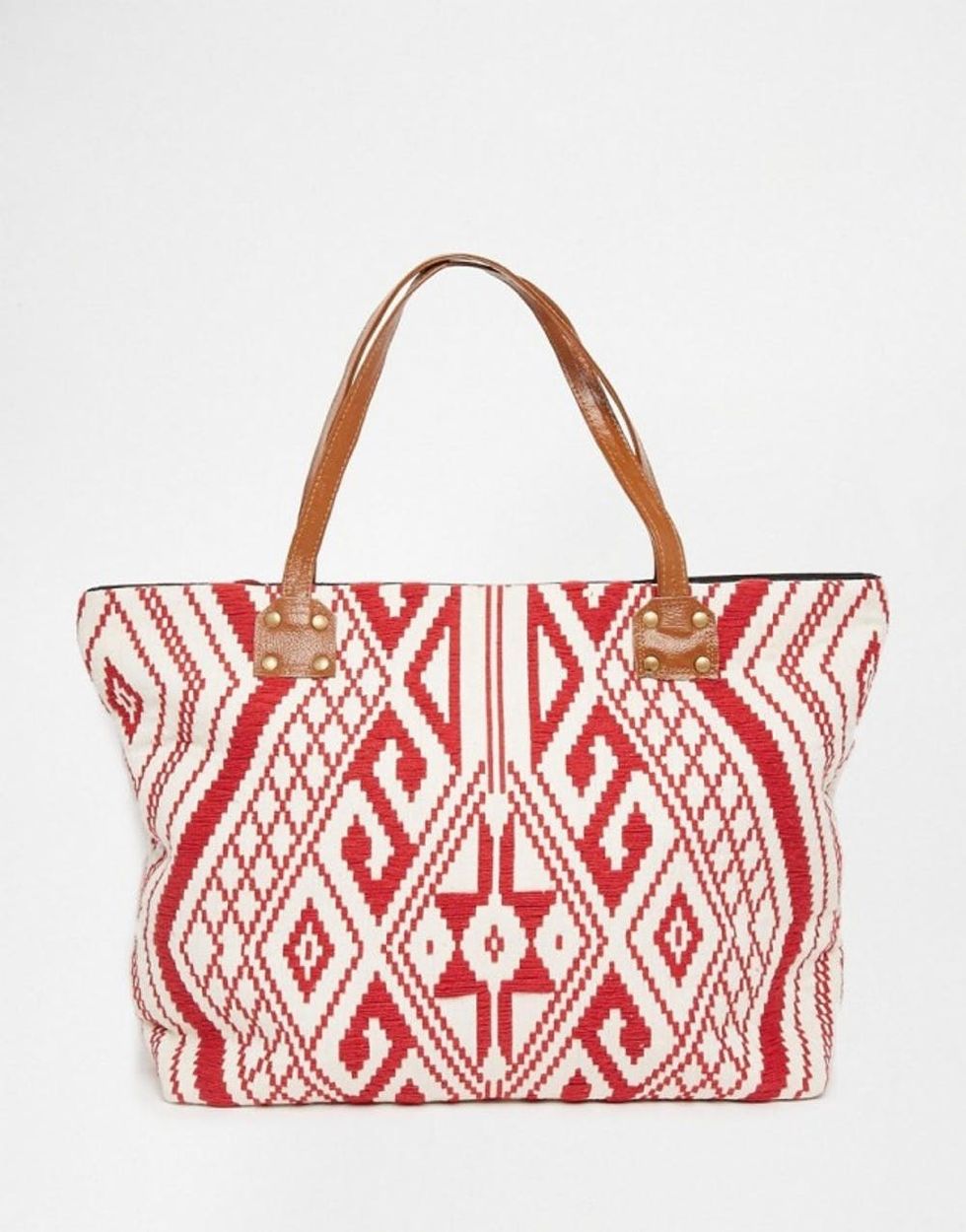 6. Glamorous Geo-Tribal Embroidered Beach Bag ($46): Two trends collide in this geometric + tribal print embroidered bag. Equal parts stylish and spacious, it'll hold all their camping essentials, making it the bag to bring.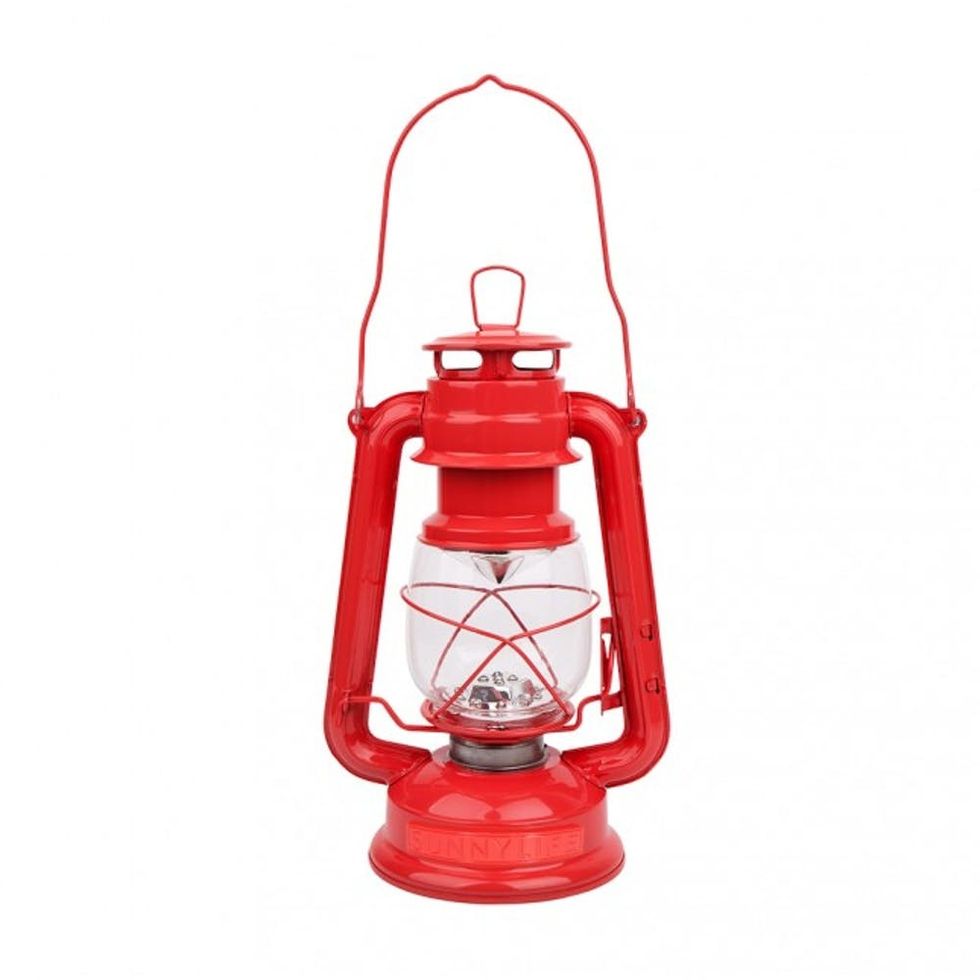 7. Sunnylife Classic LED Lantern ($25): Illuminate your campsite with this hot coral LED lantern. The classic lantern silhouette will give off authentic camp vibes while its modern warm LED light ensures your outdoor scene stays well-lit.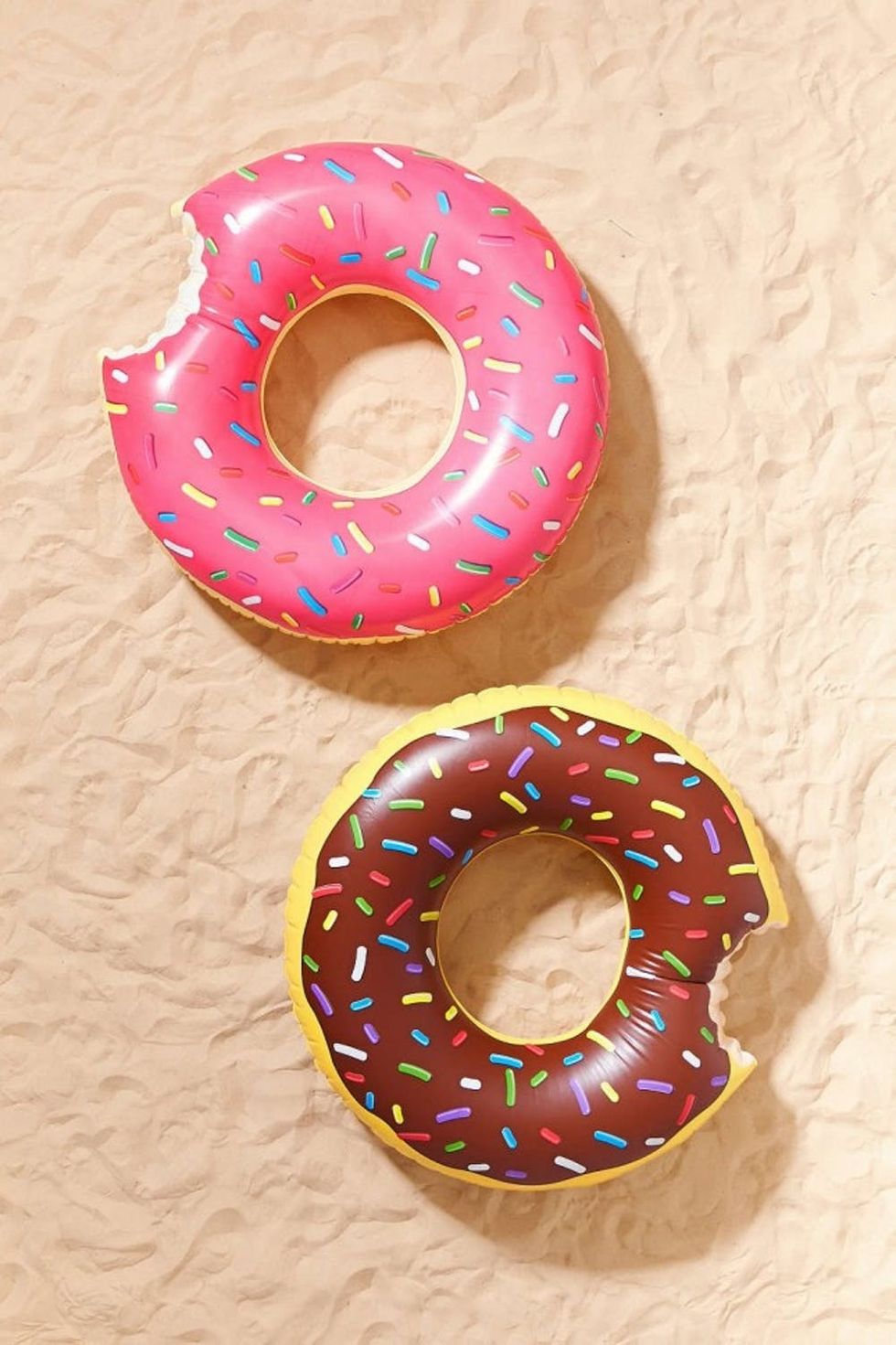 8. Urban Outfitters Donut Pool Float ($26): Make sure to bring along your favorite floating accessories if you plan on hitting the lake. Fun and functional, these floats will be way more fun than simply wading in the water.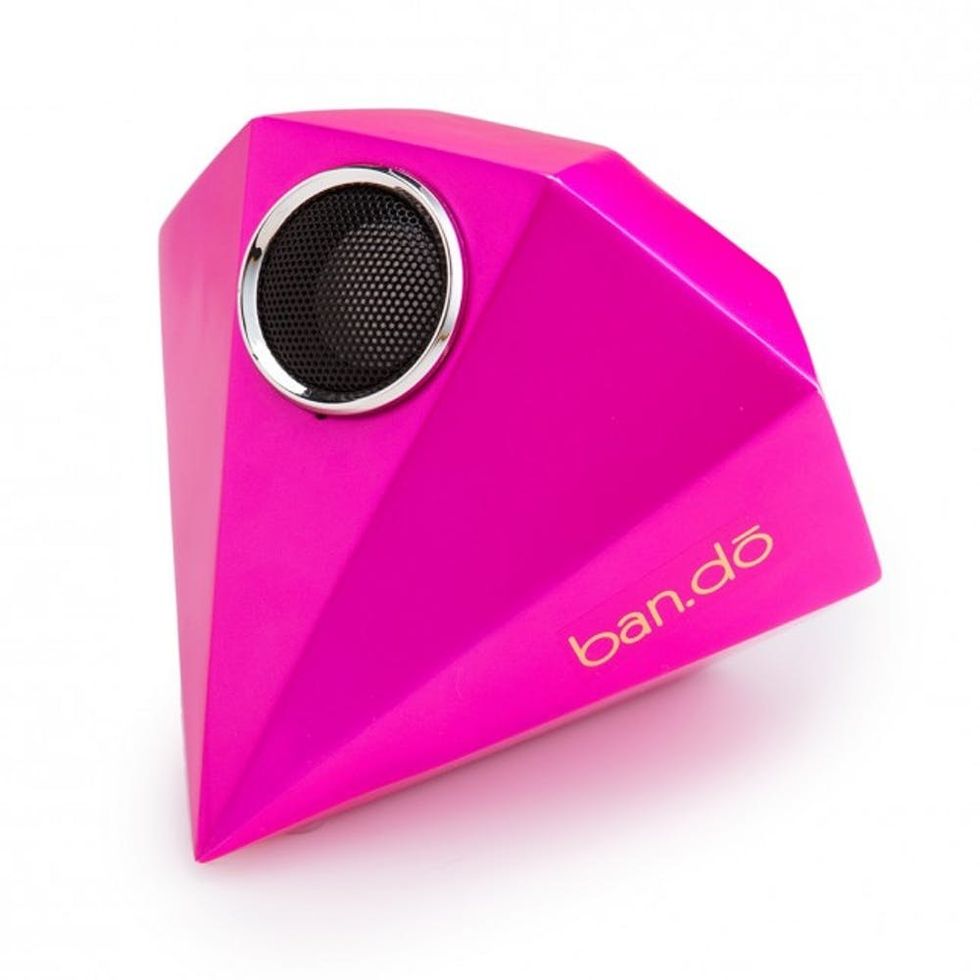 9. Ban.do Giant Gem Speaker ($40): Jam out to your favorite tunes even in the middle of nowhere with this portable gem speaker. It can play up to three hours of continuous use, which means you won't have to worry about your dance party getting cut short.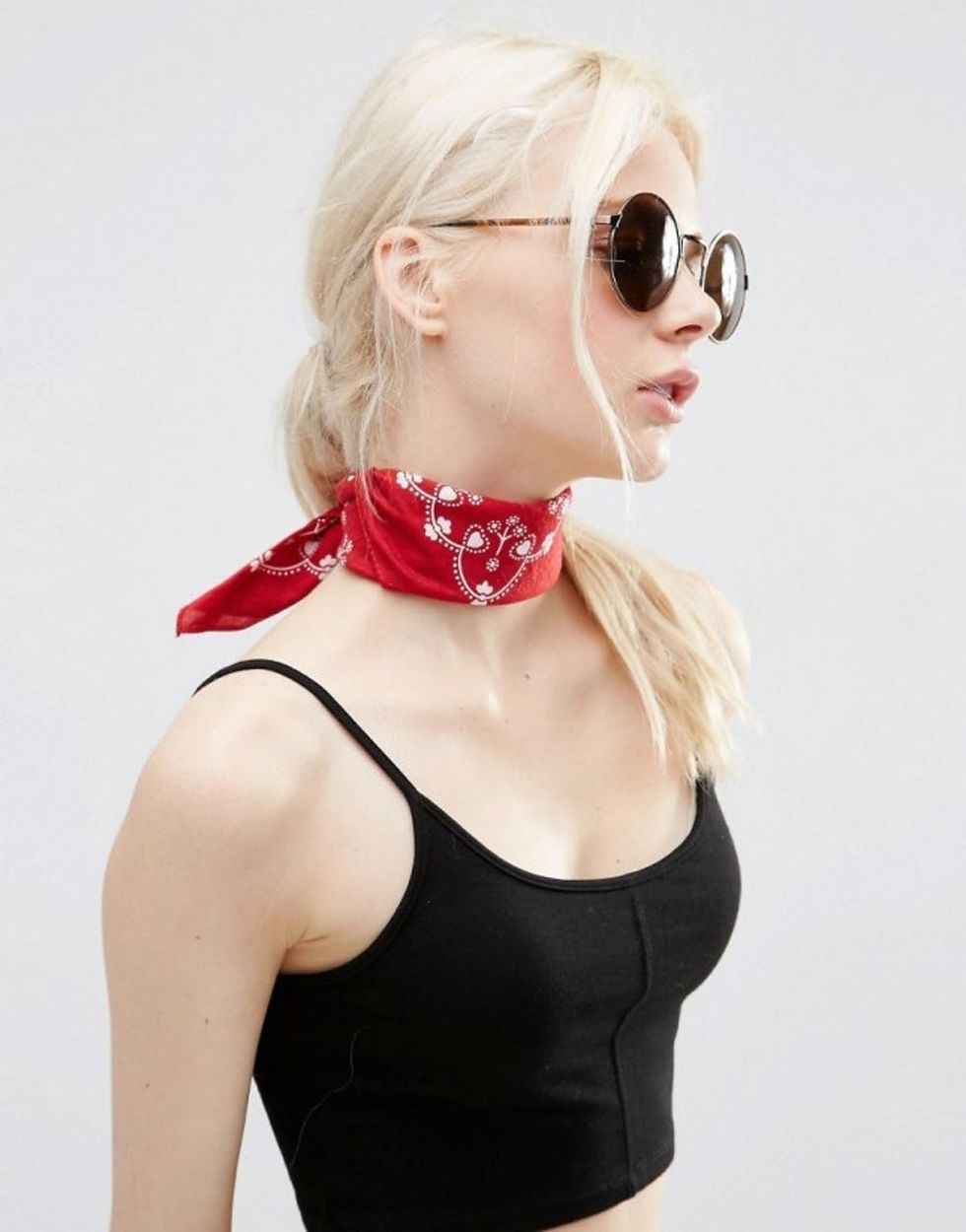 10. ASOS Hearts Bandana Neckerchief ($9): Your girl gang is prepared to take on the great outdoors, but now it's time to dress the part. Spruce up your glamping outfits with a stylish and playful bandana neckerchief.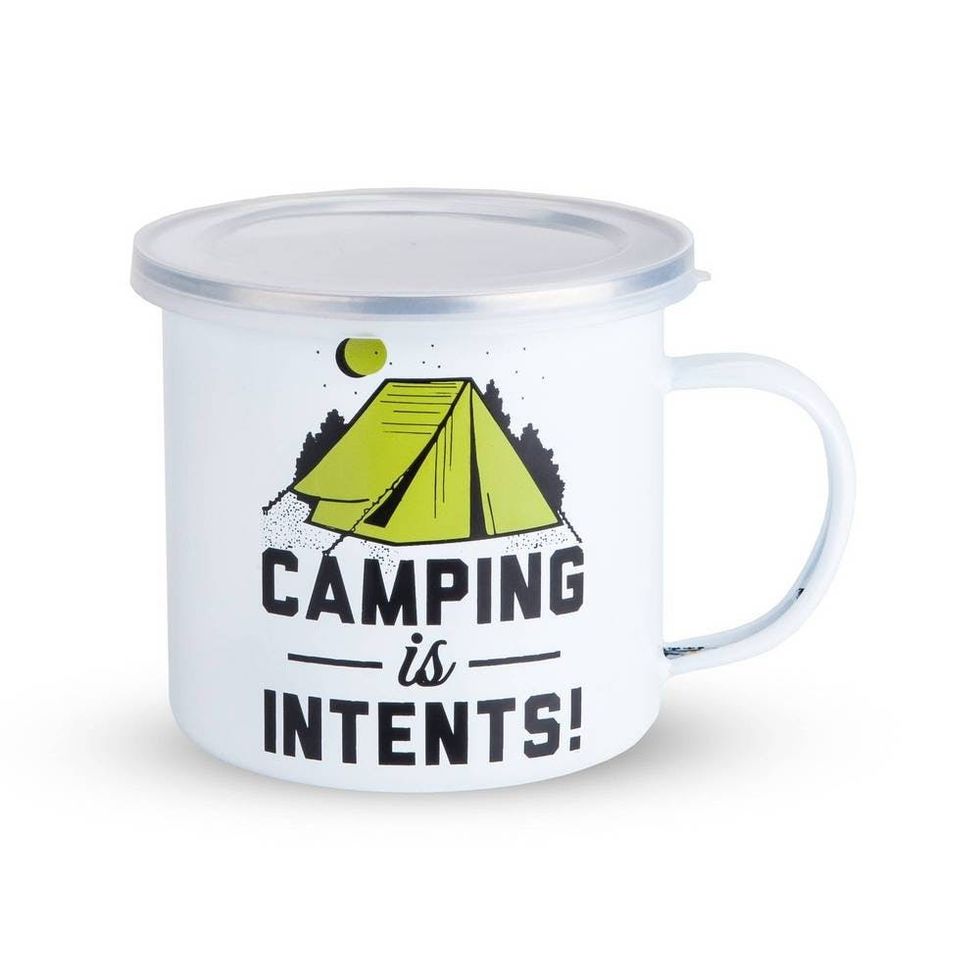 11. True Brands Foster & Rye Camping is Intents Mug ($14): This punny ceramic mug isn't lying: Camping is intense! (But in a good way, of course.) If your glamping BFF needs their morning cup of joe, they won't miss out on their daily ritual with this sipper.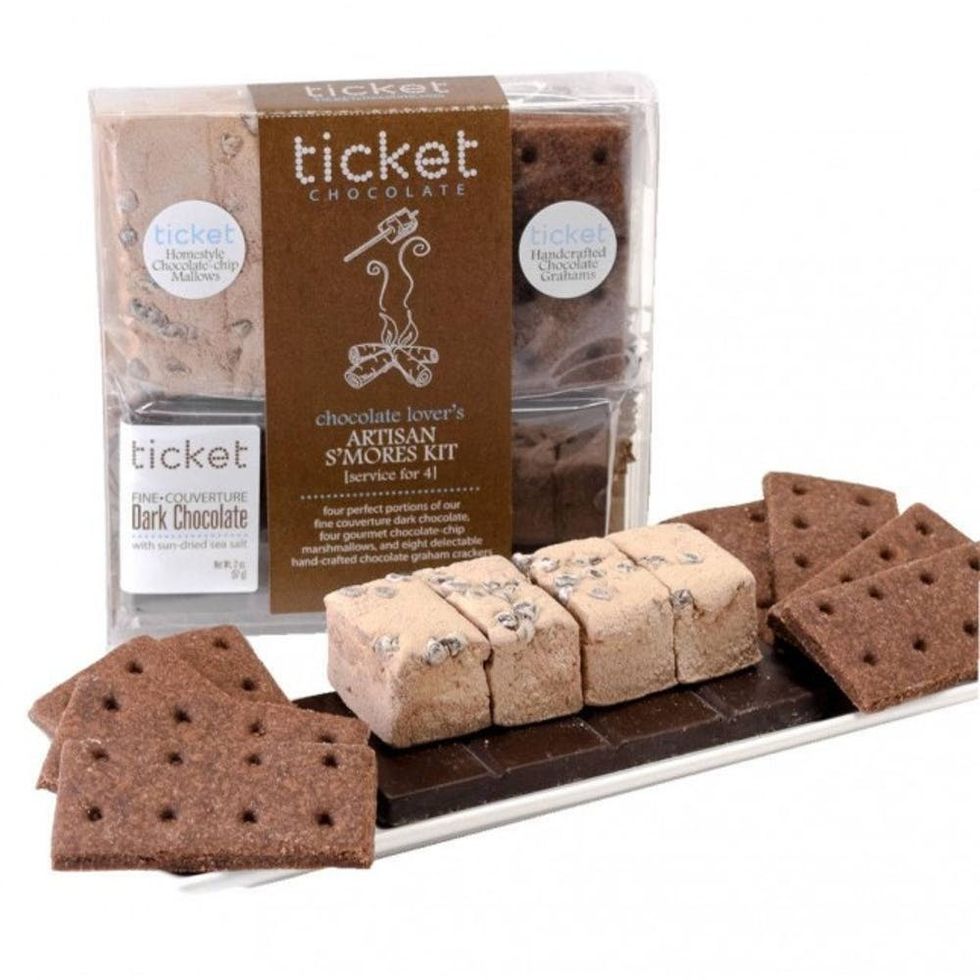 12. Ticket Chocolate Artisan Choc Lovers S'mores Kit ($20): If you take making s'mores very seriously, you'll want to consider adding this gourmet artisan s'mores kit to your list of tasty camping treats. The chocolate-lovers' kit includes four sets of dark chocolate, gourmet chocolate-chip marshmallows and chocolate graham crackers. Yes, please.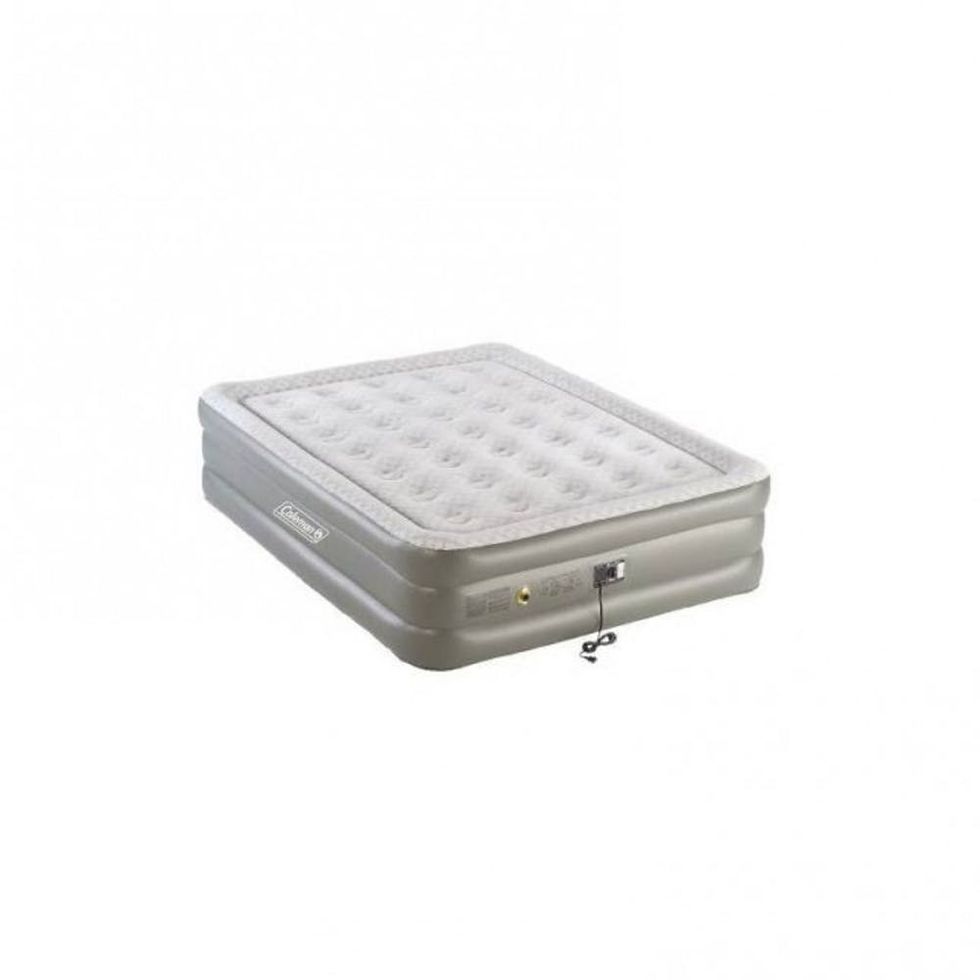 13. Coleman ComfortSmart Air Mattress ($100): Don't lose out on quality sleep even when you're in the outdoors. Featuring a super soft suede exterior and puncture-resistant material, this airbed will let you catch all the ZZZs you need to take on a new day.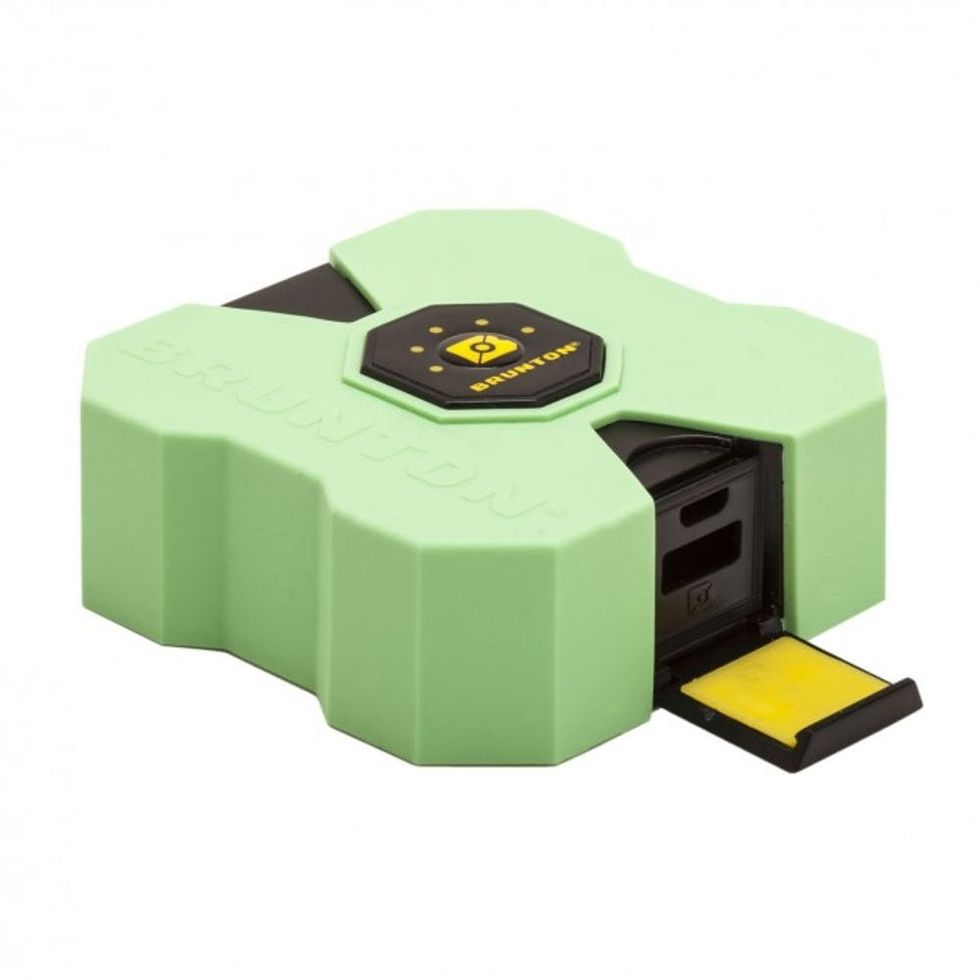 14. Brunton Revolt 4000 Portable Power Bank ($50): For glampers who can't part with their smartphone or other electronic devices, the Brunton charger is the answer to their problems. Its durable shockproof and weatherproof design makes it ideal for outdoor use and can charge everything from tablets to UV water purifiers.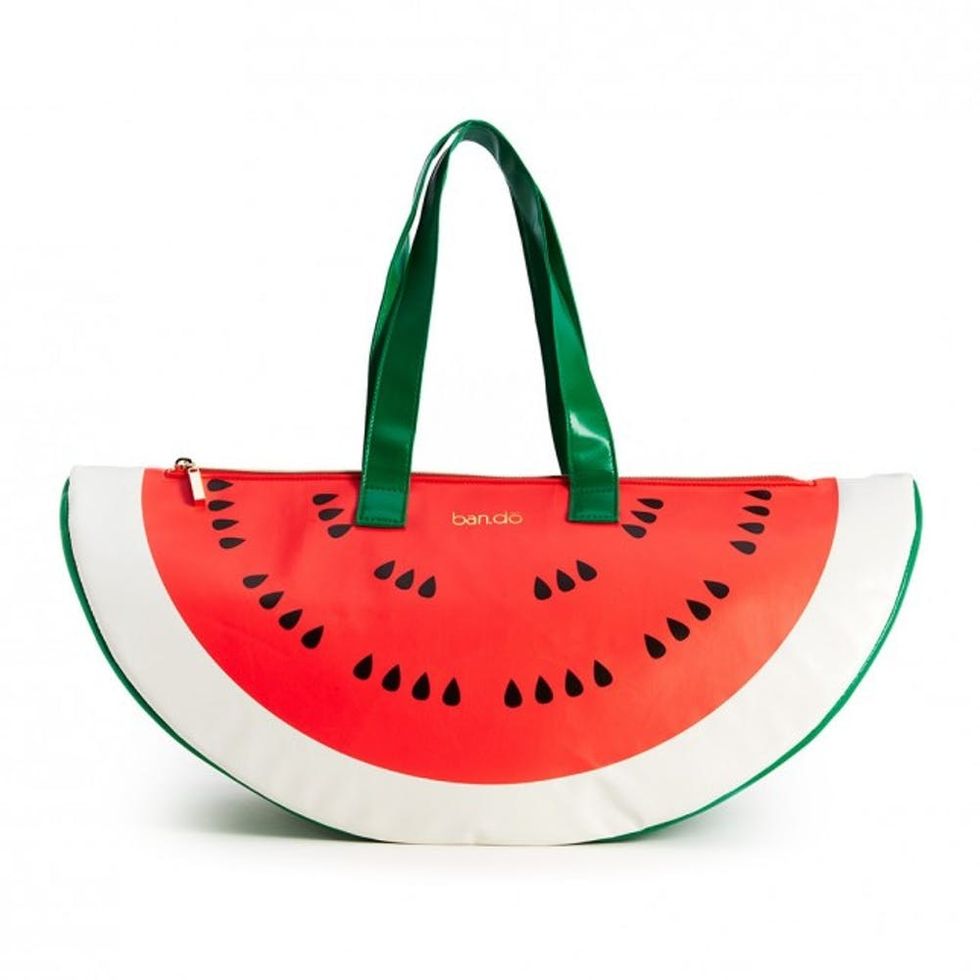 15. Ban.do Super Chill Cooler Bag ($32): If you're planning on celebrating your first night in the outdoors with a couple of cold beers or wine, bring this watermelon cooler bag to keep your drinks chilled until you get there. The water-resistant matte leatherette material will even keep the fruits you brought along for the journey nice and fresh.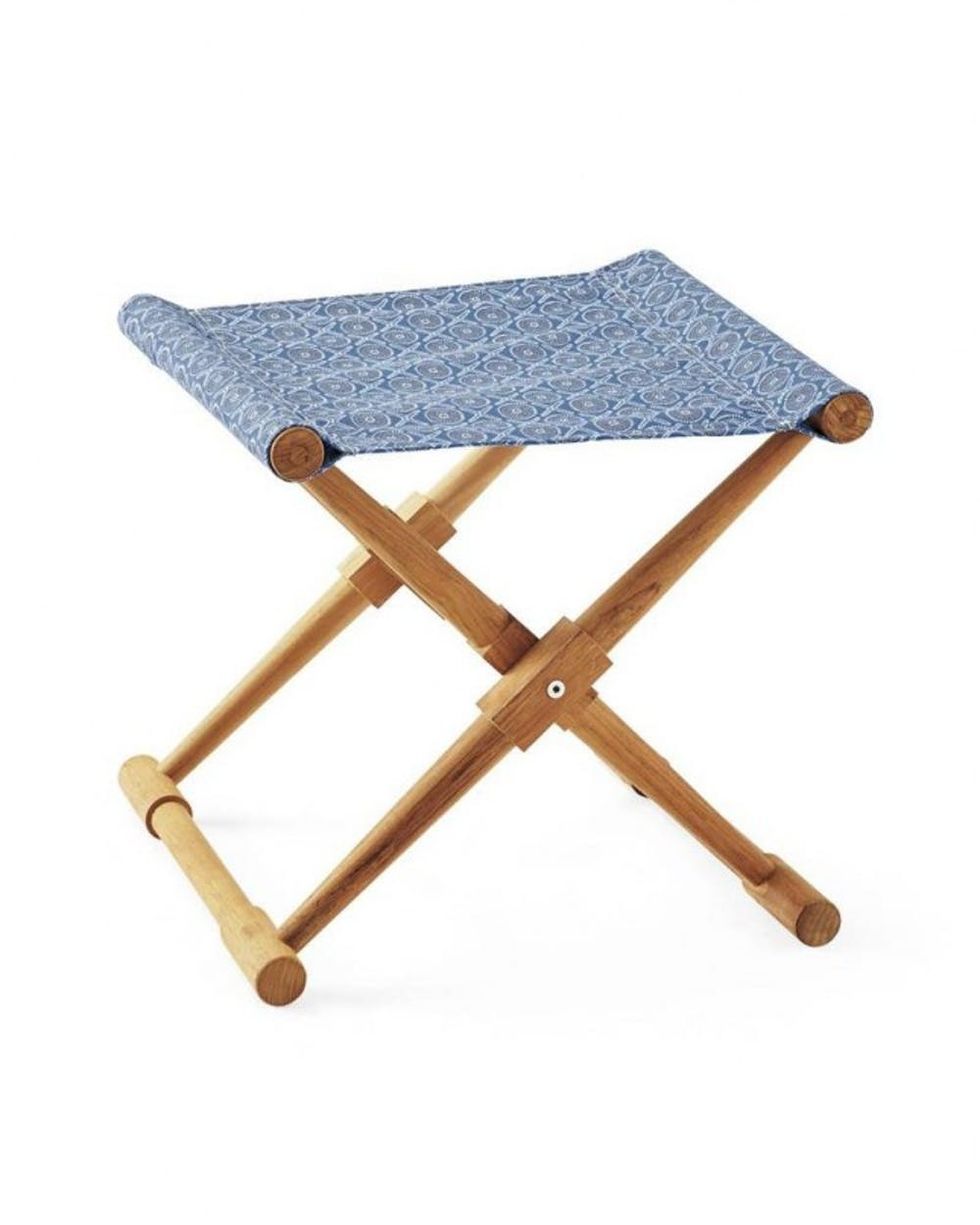 16. Serena & Lily Camp Stool ($295): Keep tushes dirt-free with this stylish and functional camp stool. Lightweight and foldable, it's engineered to making your camping experience a hassle-free one. Customize the seat you want by choosing from weather-resistant teak and five durable fabrics in various colors and patterns.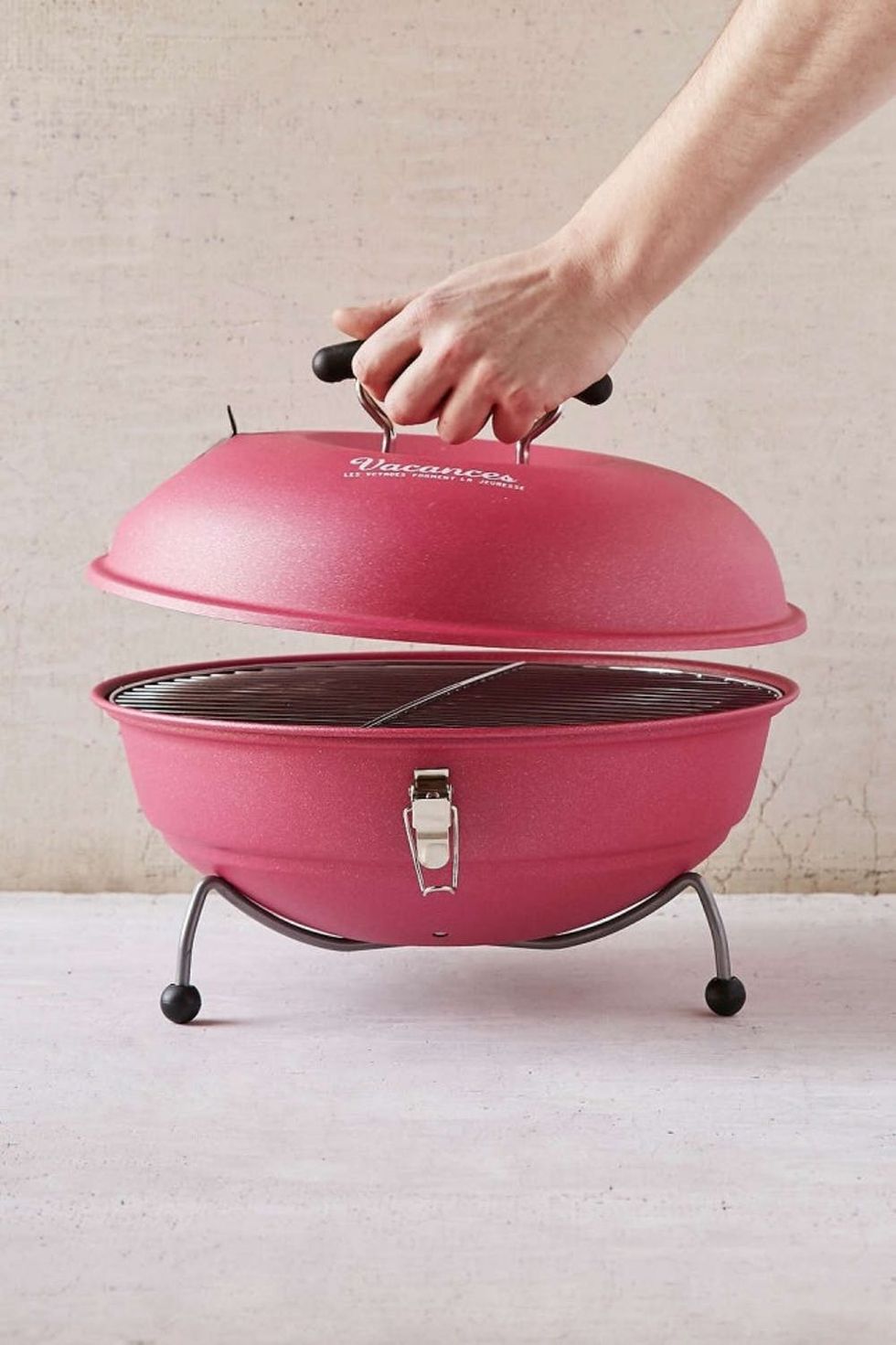 17. Vacances Portable BBQ ($69): Grill or smoke your favorite meals using this portable BBQ. The compact design makes it easy to pack and carry wherever your camping adventures lead you. Rest assured that with the Vacances BBQ, you won't be giving up any comfort food during your trip.
Are you a camper or a glamper? Make sure to share your nature escapades with us on Instagram by tagging us @BritandCo.

Brit + Co may at times use affiliate links to promote products sold by others, but always offers genuine editorial recommendations.