9 DIY Halloween Costumes from 2013 Pop Culture
Oct 10, 2013
Drumroll please, it's time for our now-annual roundup of pop culture costumes! This year was definitely an eclectic one, with the world going totally bonkers over Miley (and her tongue), getting lost in the Game of Thrones, and wondering what exactly the Fox says ;)
---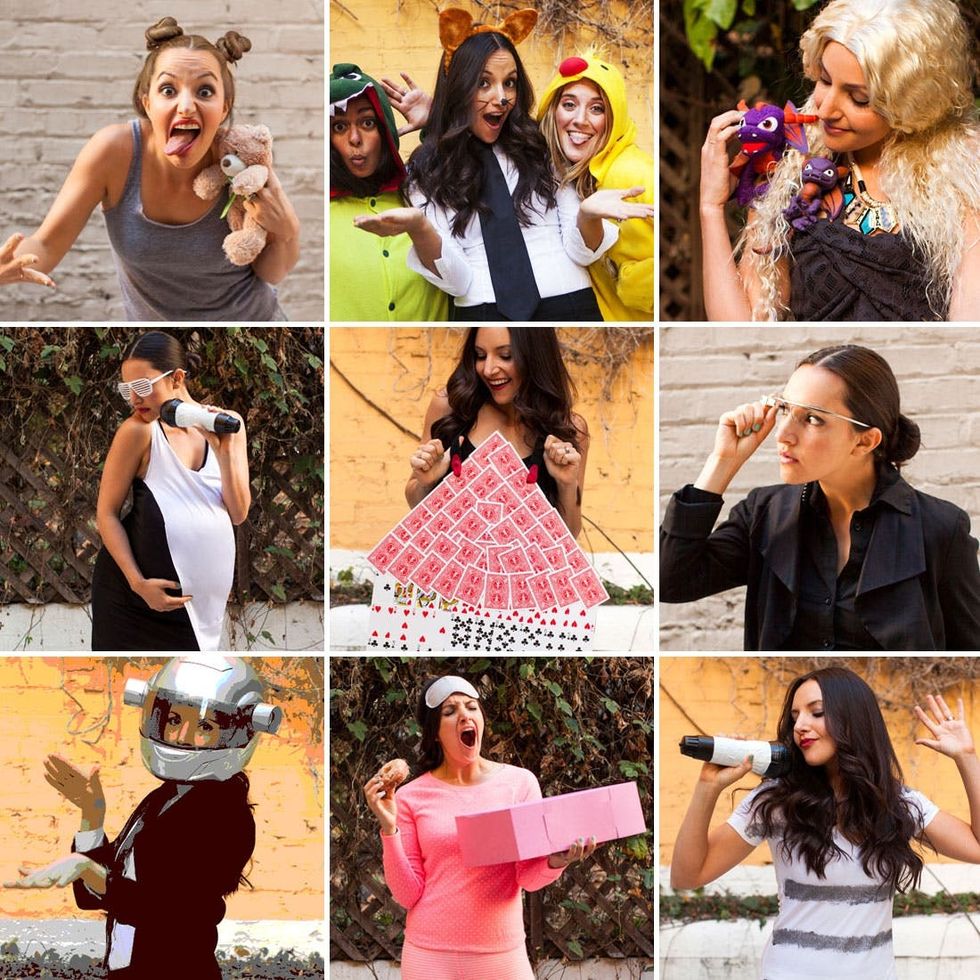 Naturally, we had to create our own take on what we expect to be this year's most popular pop culture costumes. Happy Halloween month!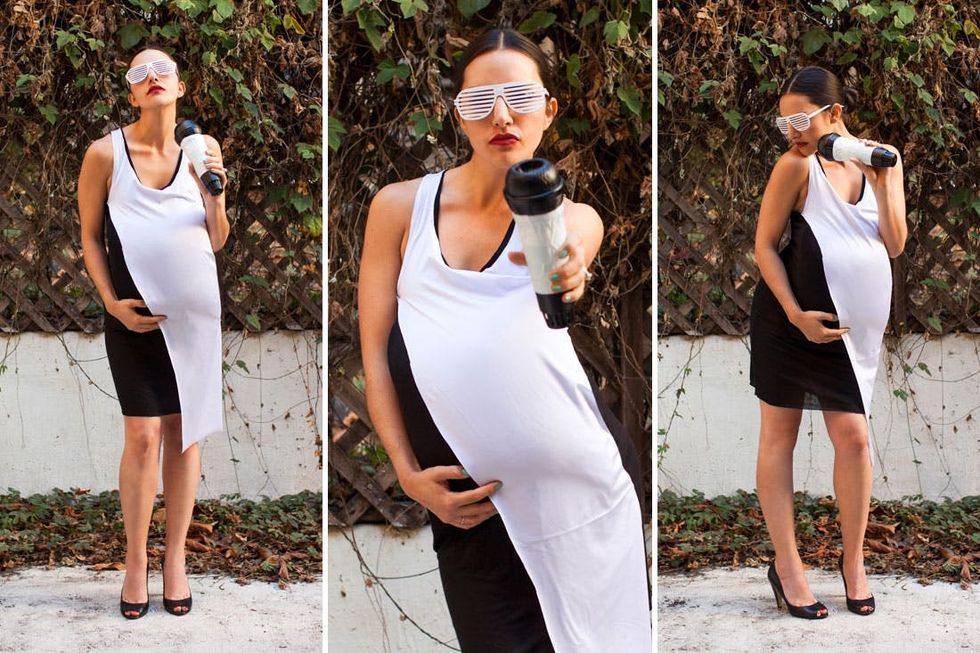 1. Kimye: First up, the parents of NorthWest made quite a splash in the tabloids this year, but who can ever forget Kim as a killer whale? Requirements for this costume: a microphone, white shutter shades, a black dress with a piece of white fabric pinned or hot glued on, and, of course, that killer Kimye attitude. We used a pillow to create that preggers look, but you could also use a balloon or plastic ball.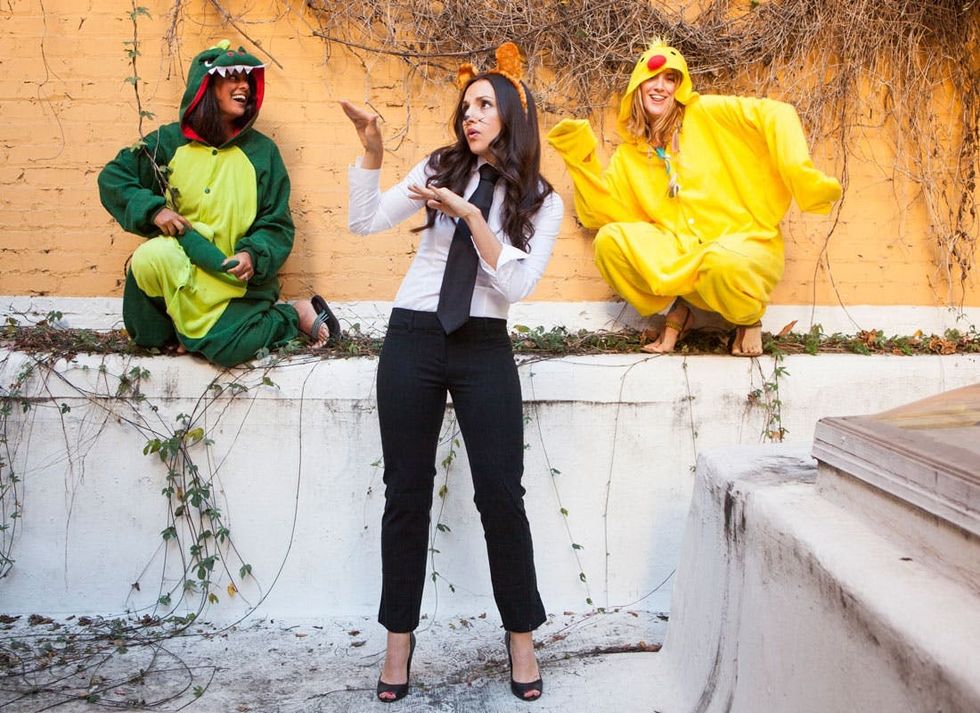 Dinosaur says roar! Duck says quack! But what does a well-dressed fox say? Wa-pa-pa-pa-pa-pa-pow! To recreate this now-iconic music video, we stocked up on a couple of
animal onesies
, draw a little fox nose and whiskers on Brit, and a pair of
fox ears
.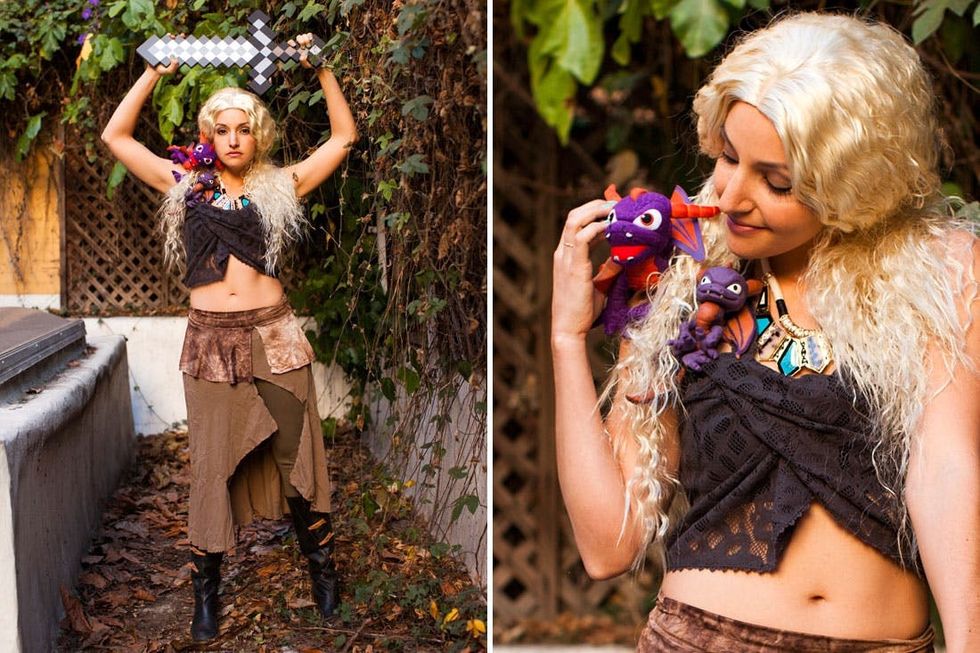 3. Daenerys Targaryen: If you watch Game of Thrones, you probably have a crush on Daenerys. This mother of dragons kicks some serious butt, leads armies, and looks ridiculously hot doing it. To recreate this look, we got a blond wig at a costume store and stocked up on earthy garments to create a warrior-like look. And, of course, you need dragons to complete the look! We took our scene to a nerdy level by throwing a minecraft sword into the mix as well.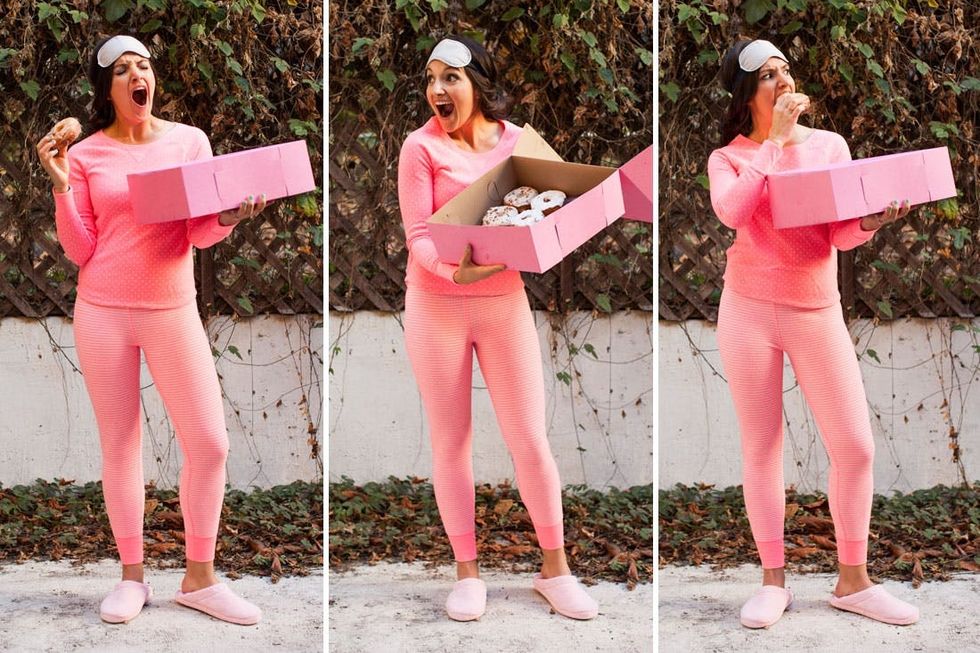 4. Person Waiting in Line for a Cronut: Oh cronuts, oh my. People are legit still waiting in line for cronuts, and our local bakery sells out by 10am every day. I'm not sure a baked good has ever received so much press. We went with a hot pink pajamas to go with the hot pink baker's box filled with cronuts. Don't forget, it's always good to share your cronuts with coworkers.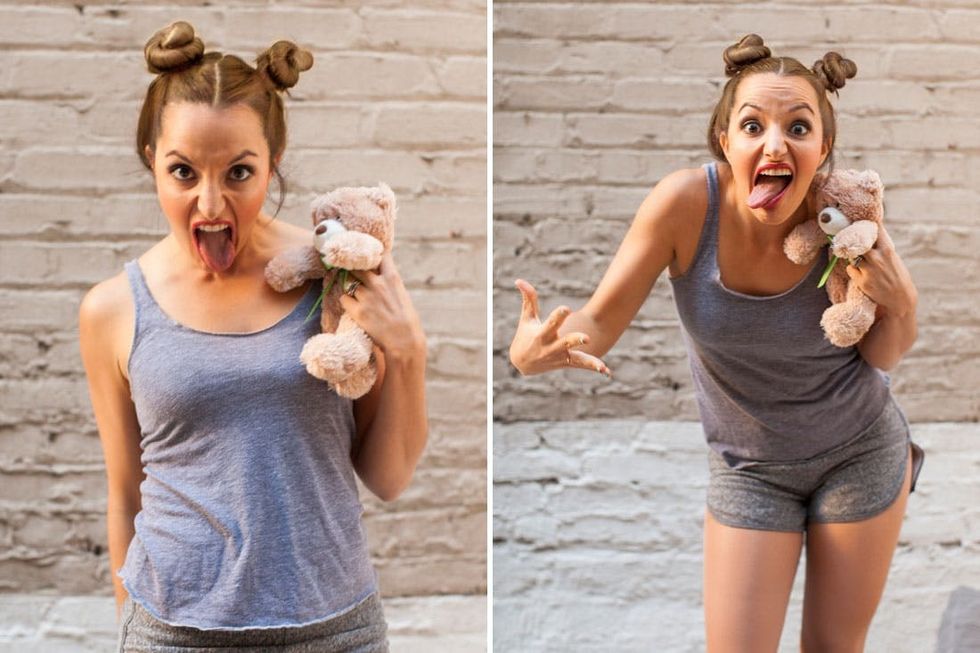 5. Miley Cyrus: And the award for currently-terrible role model goes to… Miley! But how can you not kind of love her deranged dance moves and that insane tongue? If you're feeling really bold, go for the full bear leotard. For our look, we outfitted Brit in gray shorts, a gray tank, and those signature pigtail buns. But how did we go blond? Spray blond dye from Walgreens, of course.
Daft Punk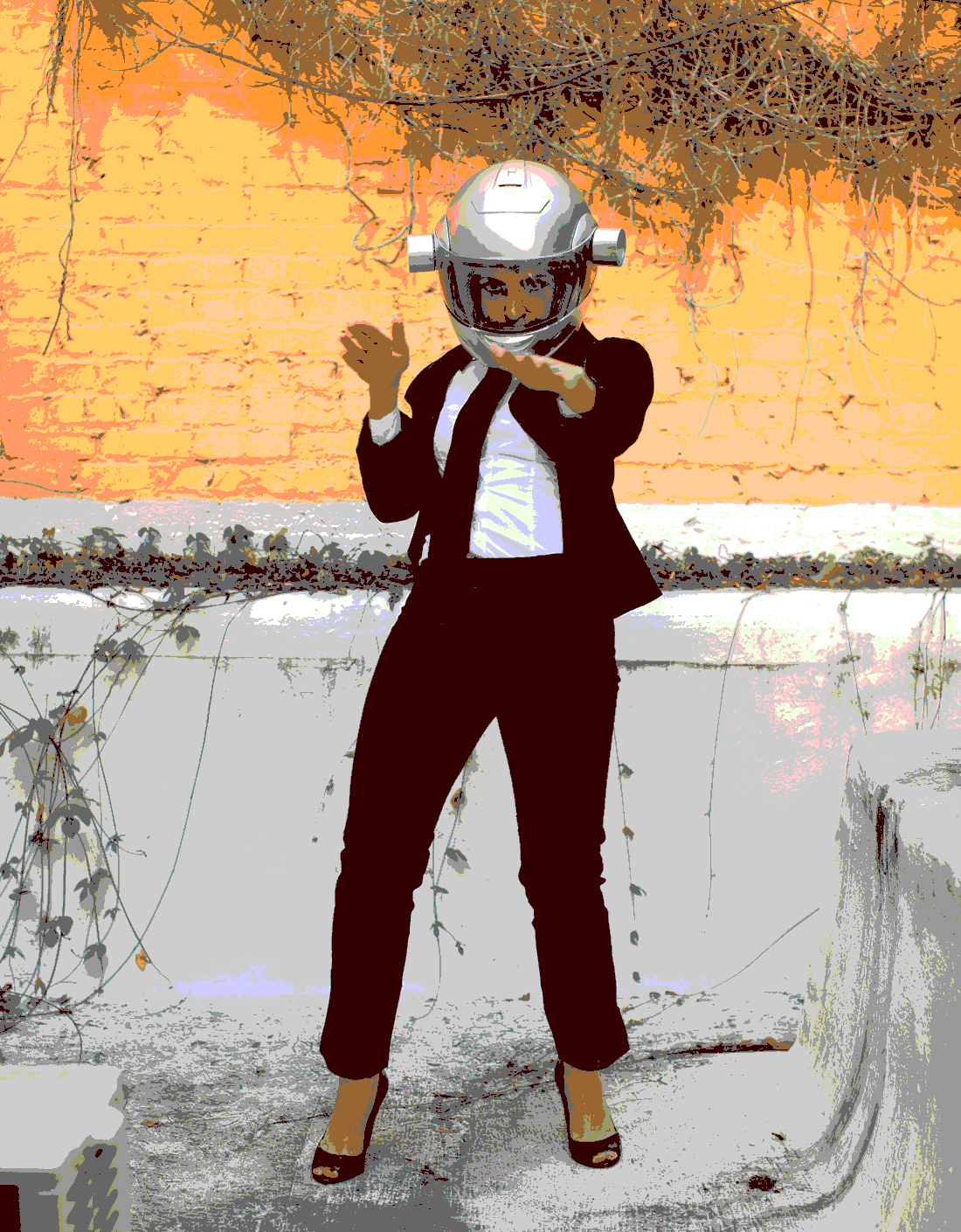 The song that is playing all the time wherever you go definitely deserves its own costume
and
animated gif. Thanks to Daft Punk, the robot will always be in, and it just might help you
Get Lucky
. To channel Brit's inner Daft Punk, we spray painted a used helmet silver. Then we attached silver spray paint can caps to the sides. How clever is that?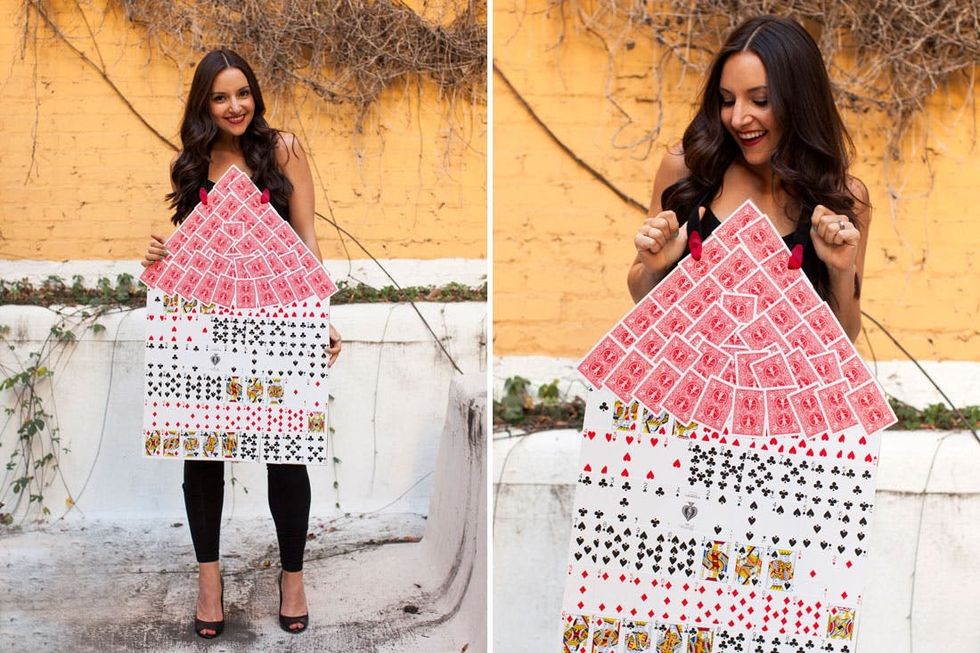 7. House of Cards: One of the biggest new TV shows of the year, Kevin Spacey killed it on Netflix's first official original series. We can't wait for next season. To create our House of Cards, we cut two pieces of cardboard into the shape of a house. Cut holes in the top so you can weave ribbon through to create a sandwich board. Then, simply glue on your cards until the cows come home.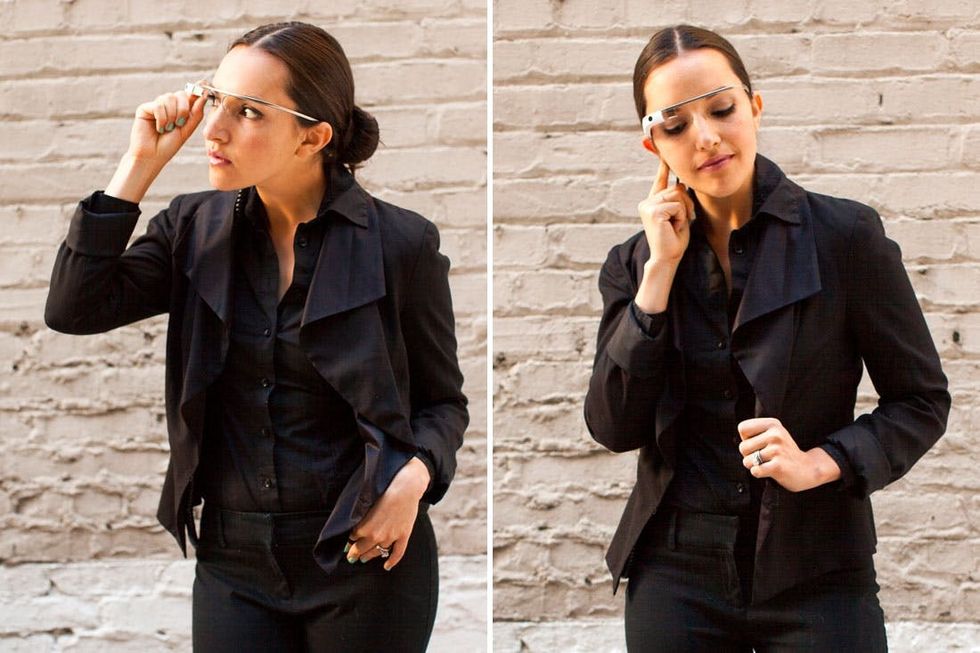 8. NSA: Is this an ad for Google Glass or Brit just channeling her inner NSA agent? To become as high-tech as the NSA, you need all levels of tech. Google Glass, Bluetooth, a pager, and an ear piece that connects to a walkie talkie are all crucial. And naturally, you need to be a (wo)man in black.
Blurred Lines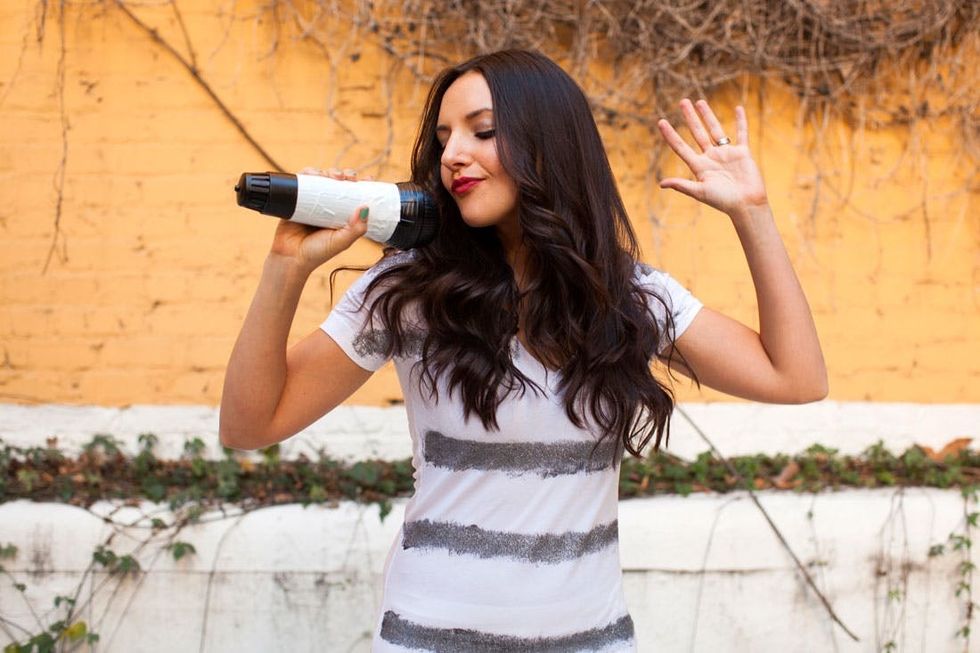 We'll go ahead and call this one a good try, but not quite a win. We wanted to combine the stylishness of Robin Thicke's video with a visual portrayal of
Blurred Lines
, but kind of just came out looking like a karaoke-singing jailbird. Next time, we'll water down the paint a little more when we create our stripes… and we'll probably wear a gold chain. Either way, the song is insanely catchy.
Misty Spinney
Misty Spinney is a hair stylist, makeup artist, and fashion stylist with a strong background in design and deep passion for creativity.
DIY Style
Still haven't taken up that new creative skills you swore you'd learn this year? Or ready to take your design skills to the next level? Let's say so long to the weirdest year ever by checking those big learn-something-new goals off our perpetual to-do lists.
We've teamed up with Clorox to give you the gift of unlimited creativity now through the end of the year. Once you sign up, you can take as many of our 120+ classes as you want for FREE for one whole month!
Here's how it works:

Head to brit.co/learn and sign up for the "All Access Pass."
Use the code "CLOROXCARES" at checkout to redeem your free month of classes.
You will be automagically signed up for Clorox's email list once you redeem your free all access pass. (It's the #1 Choice for Disinfection!)
Your pass lasts one month from when you checkout. This means you have unlimited access to all the classes during that month.
This offer is valid now through December 27, 2020.
Browse our catalog to find the right class for you, tell a friend and take the class together over Zoom, or organize a 'cocktails + crafts' night with a friend in your bubble so you can learn something new together.
What are you waiting for? Time to start learning all the things!

Thanks to Clorox for making this happen! When it counts, trust Clorox.
Lifestyle