Heart-Shaped Honey Hazelnut Baked Brie: All the Lovin' You Need This Valentine's Day
Feb 11, 2018
What's crispy on the outside, gooey on the inside, and even more exciting than boxed chocolates from a hot date? Baked Brie topped with honey and toasted hazelnuts and blanketed in flaky puff pastry. It's shaped like a heart, so Valentine's Day lovers can relish in its festive appearance, and the anti-Valentine's crowd can enjoy cutting it open to reveal its oozing interior.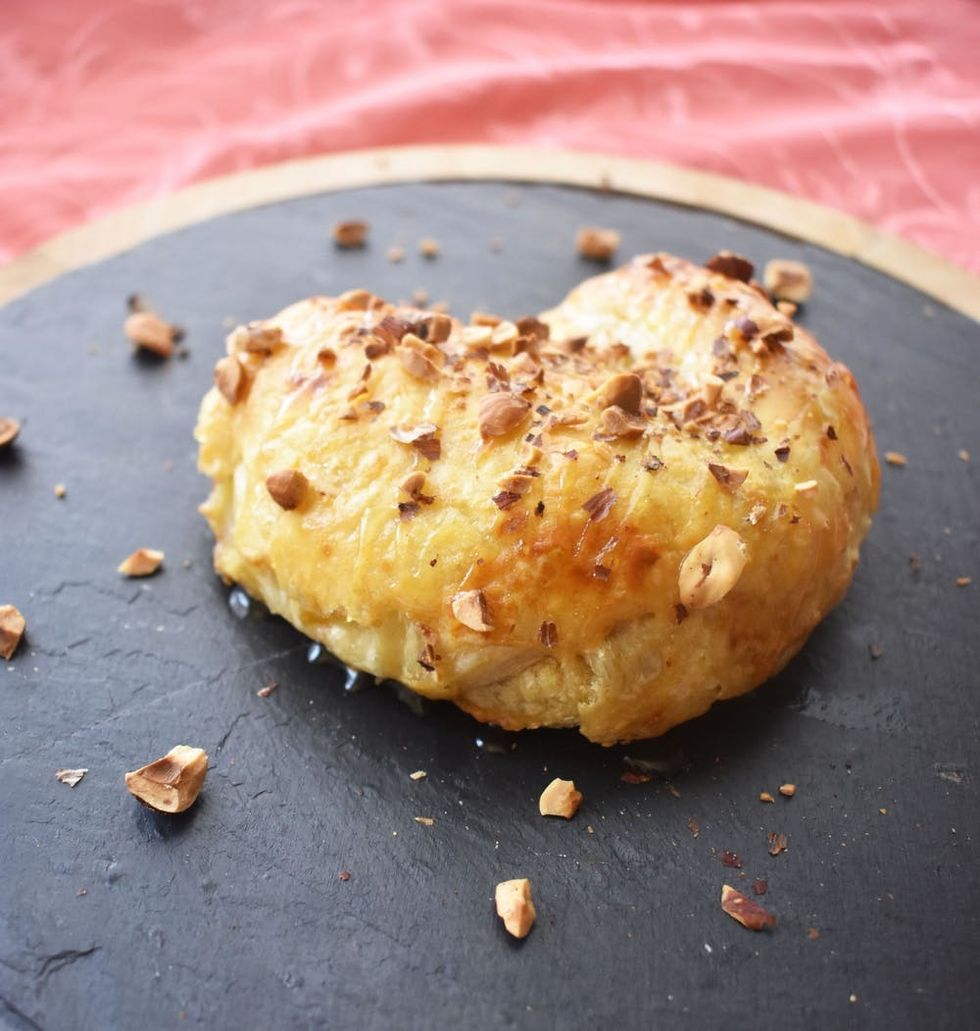 ---
However you feel about February 14, you'll love the way this baked Brie facilitates happy memories around shareable food — and the way the creamy cheese mingles with the buttery nuts and sweet honey. It involves a bit more work than your standard baked Brie, but the satisfaction is well worth the labor.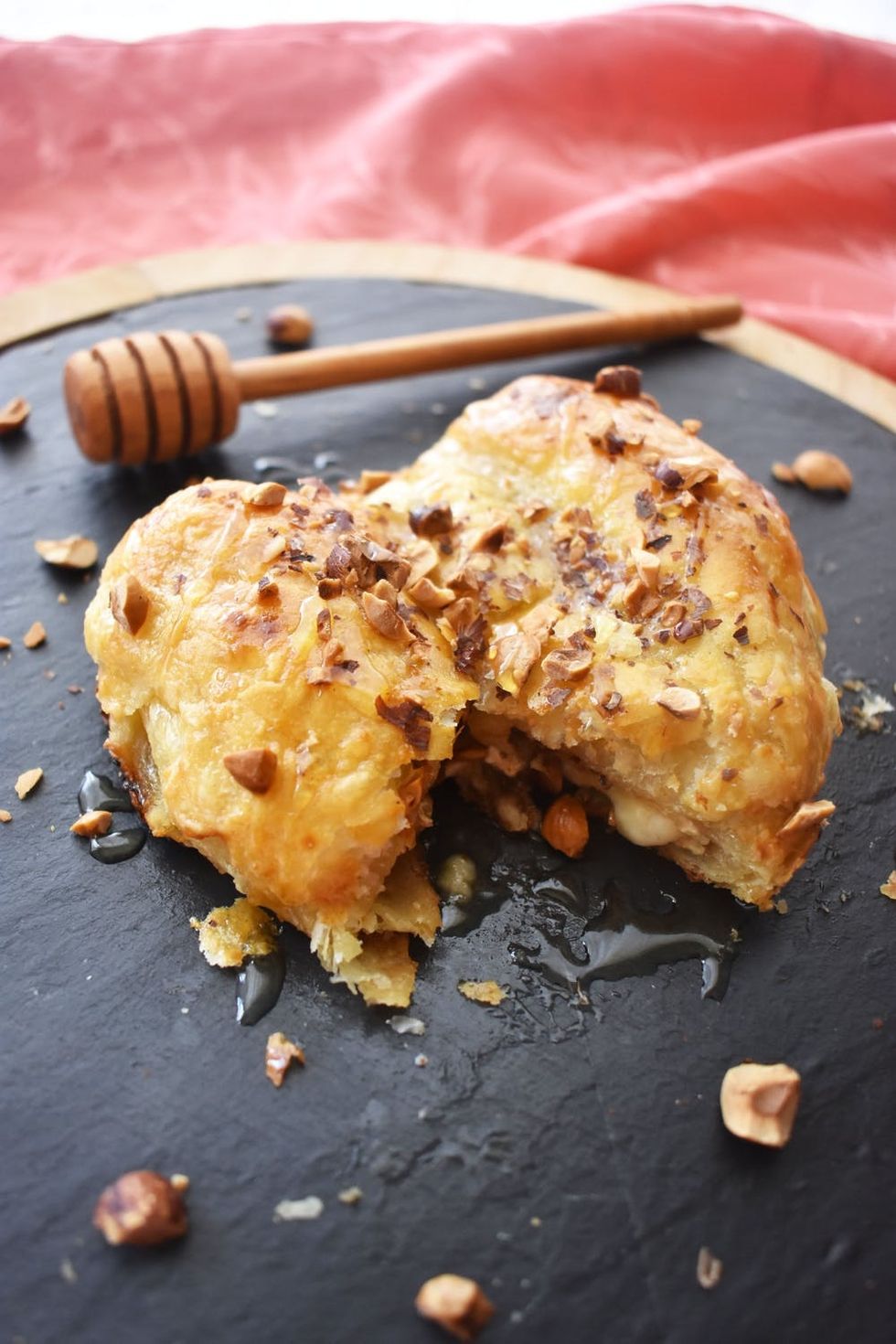 HEART-SHAPED HONEY HAZELNUT BAKED BRIE
From Sara Cagle, Brit + Co
(Serves 4-6)
Ingredients: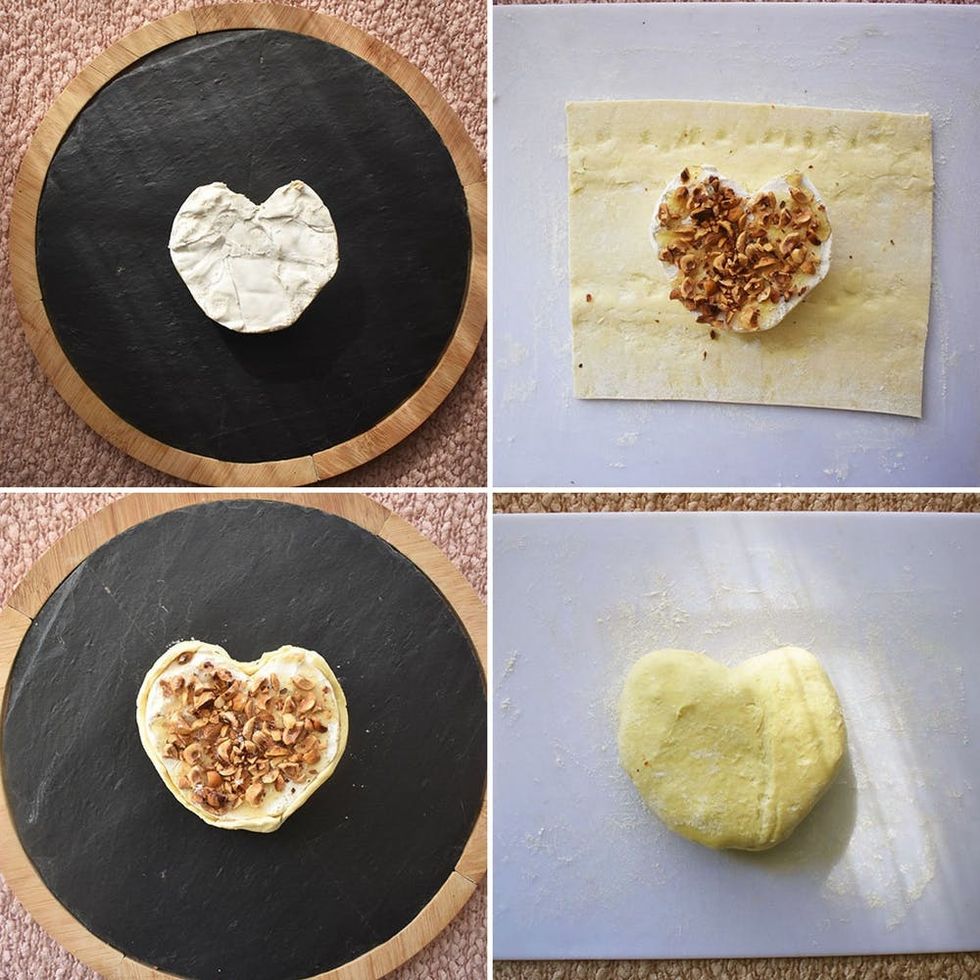 Instructions:
Want more lovey-dovey recipes? Check out our Valentine's Day page!
(Photos via Sara Cagle/Brit + Co)
Sara Cagle
Sara is a food and lifestyle freelance writer in Los Angeles. She writes a weekly events column for the Los Angeles Times and loves writing food content for Brit + Co. After all, the English language's most fun adjectives are best applied to delicious foods. In her free time, she's a hip hop dancer, avid moviegoer, and thorough face-mask user.