Valentine's Day Desserts You Can Make With 4 Ingredients or Fewer
Feb 09, 2019
Making chocolatey treats is a sweet way to declare your love on February 14, but you should be able to spend the bulk of the day with your loved ones — not laboring for hours over a molten chocolate soufflé. If you're in a last-minute kind of mood or are just a last-minute kind of person, these recipes, which use four or fewer ingredients, will take your Valentine's Day from beat to sweet in a matter of minutes.
---
1. DIY Strawberry Kabobs: Pretend it's summer in the middle of February with grilled strawberry shortcake on a stick, topped with lots of whipped cream. (via Brit + Co)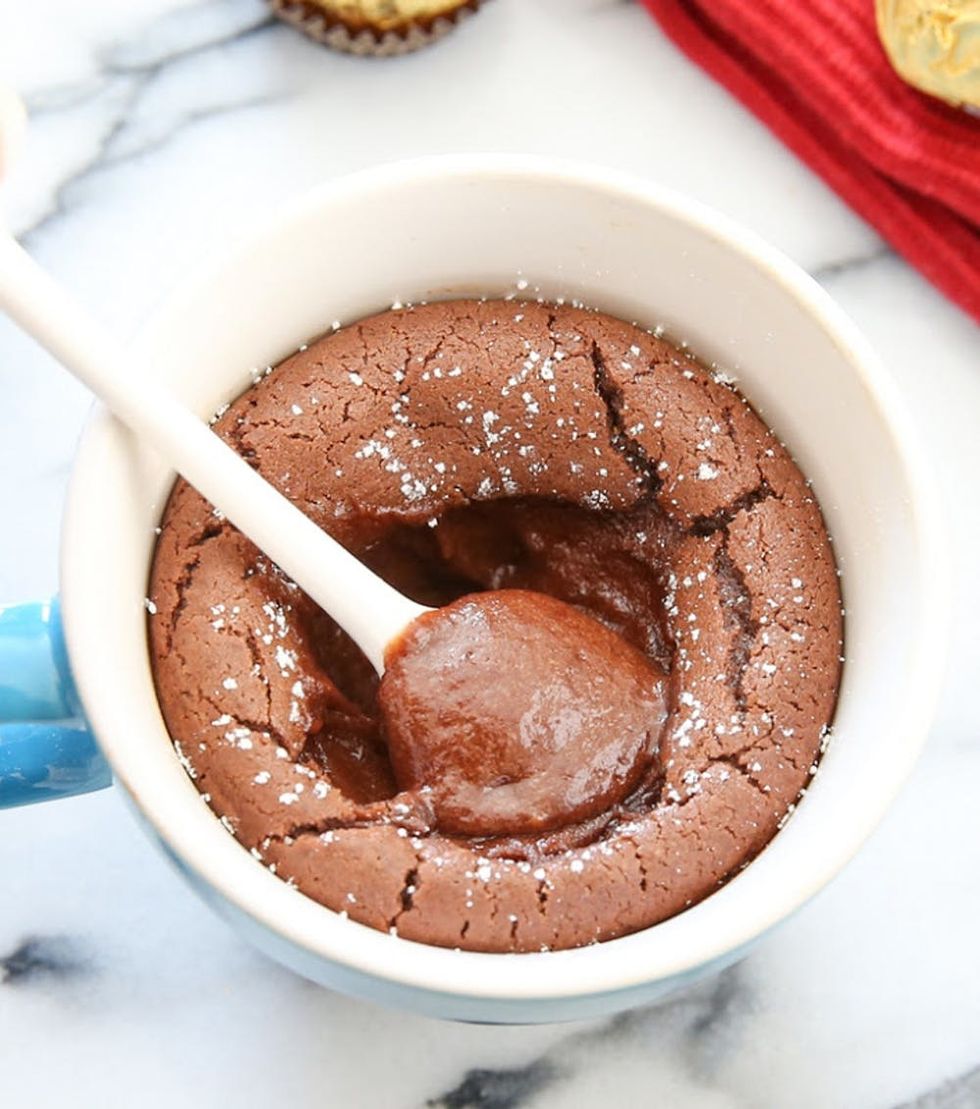 2. Molten Nutella Mug Cake: If you're spending the evening watching romantic comedies in stretchy pants, then this single-serving mug cake is the celebratory dessert for you. (via Kirbie's Cravings)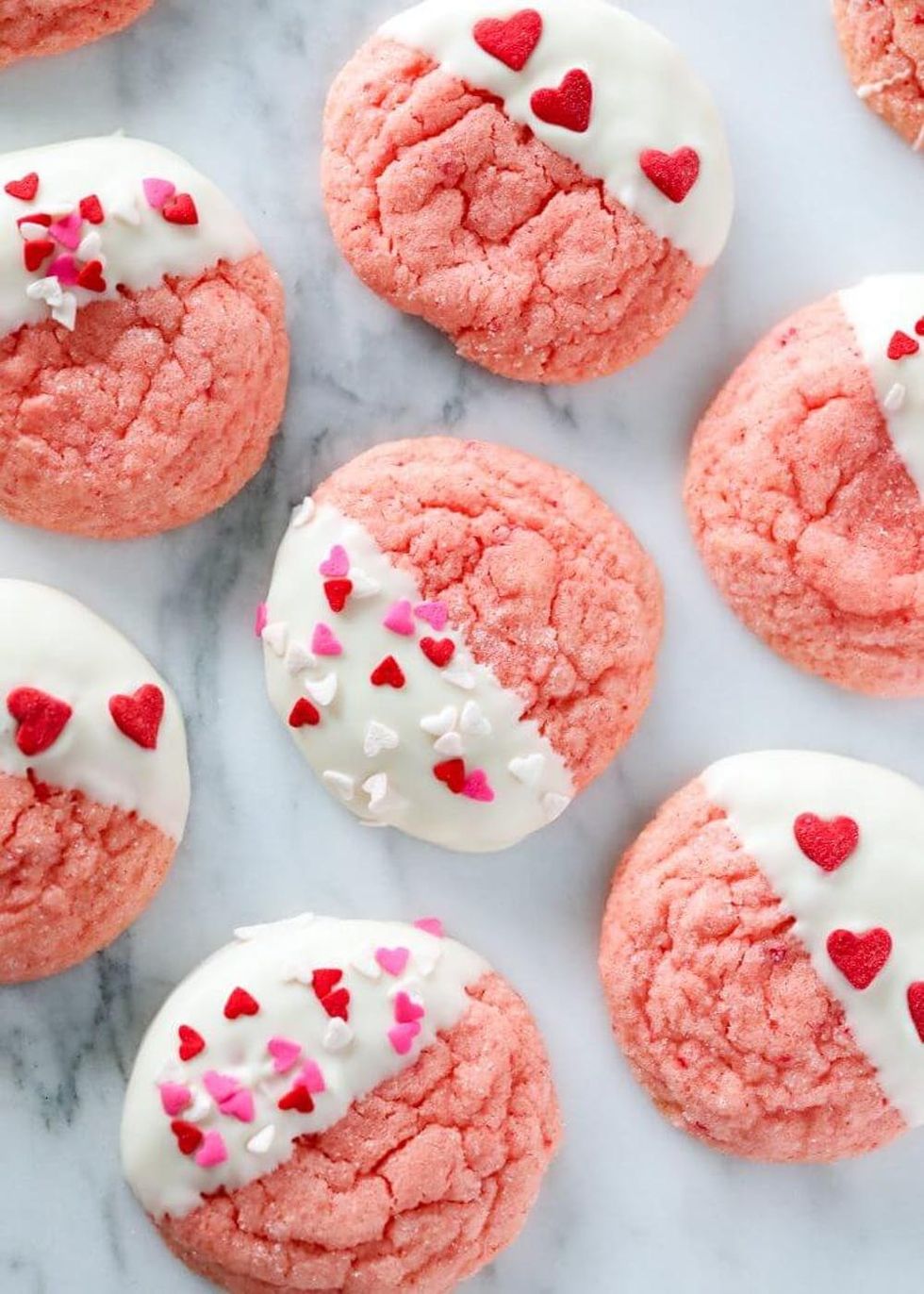 3. Chocolate Dipped Strawberry Cookies: Cake mix is the secret to these irresistibly pink and cloud-like cookies. (via I Heart Naptime)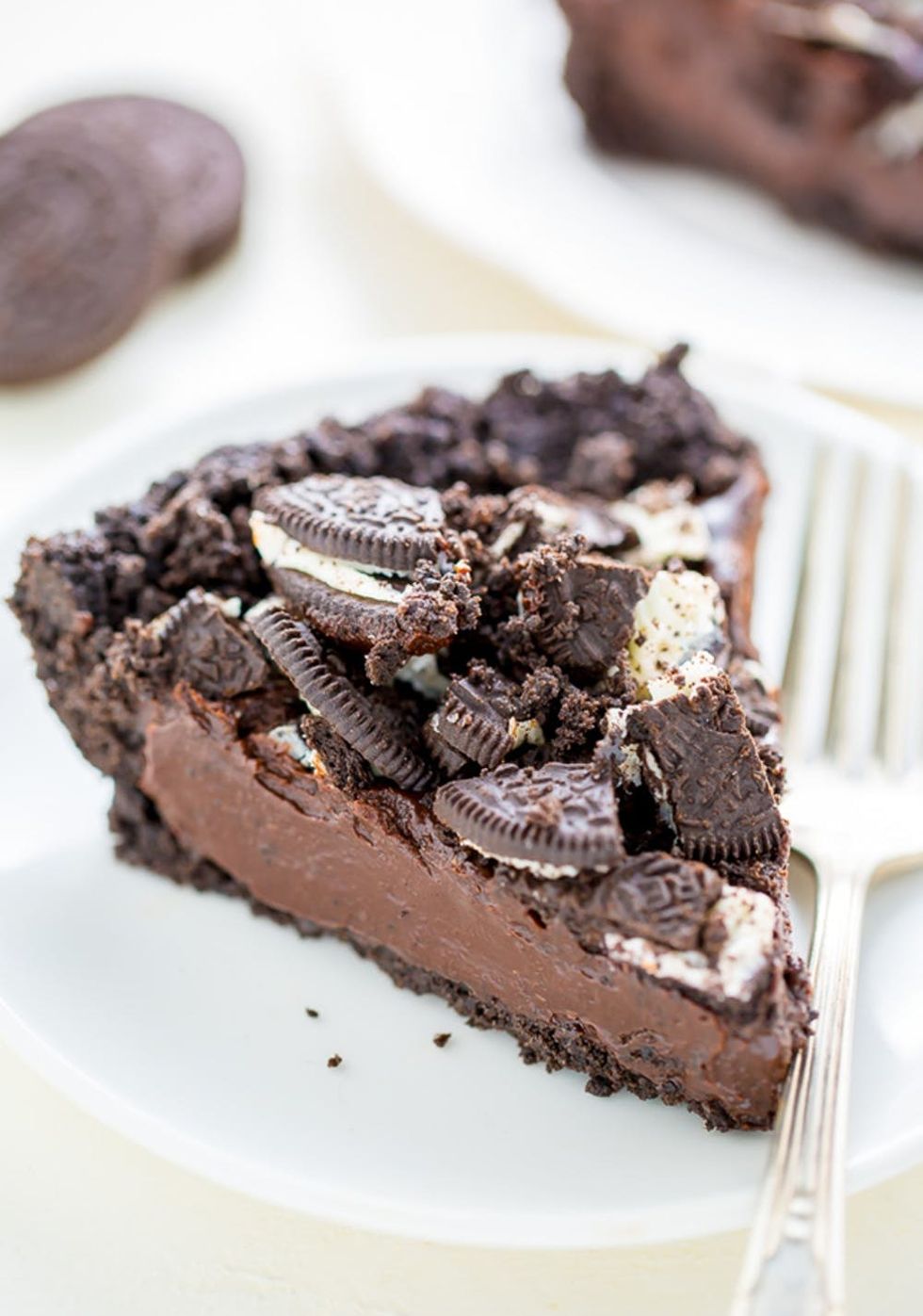 4. No-Bake Chocolate Oreo Pie: Oreo lovers will go nuts for this silky pie, which calls for the crumbled chocolate cookie in both the crust and the topping. (via Baker by Nature)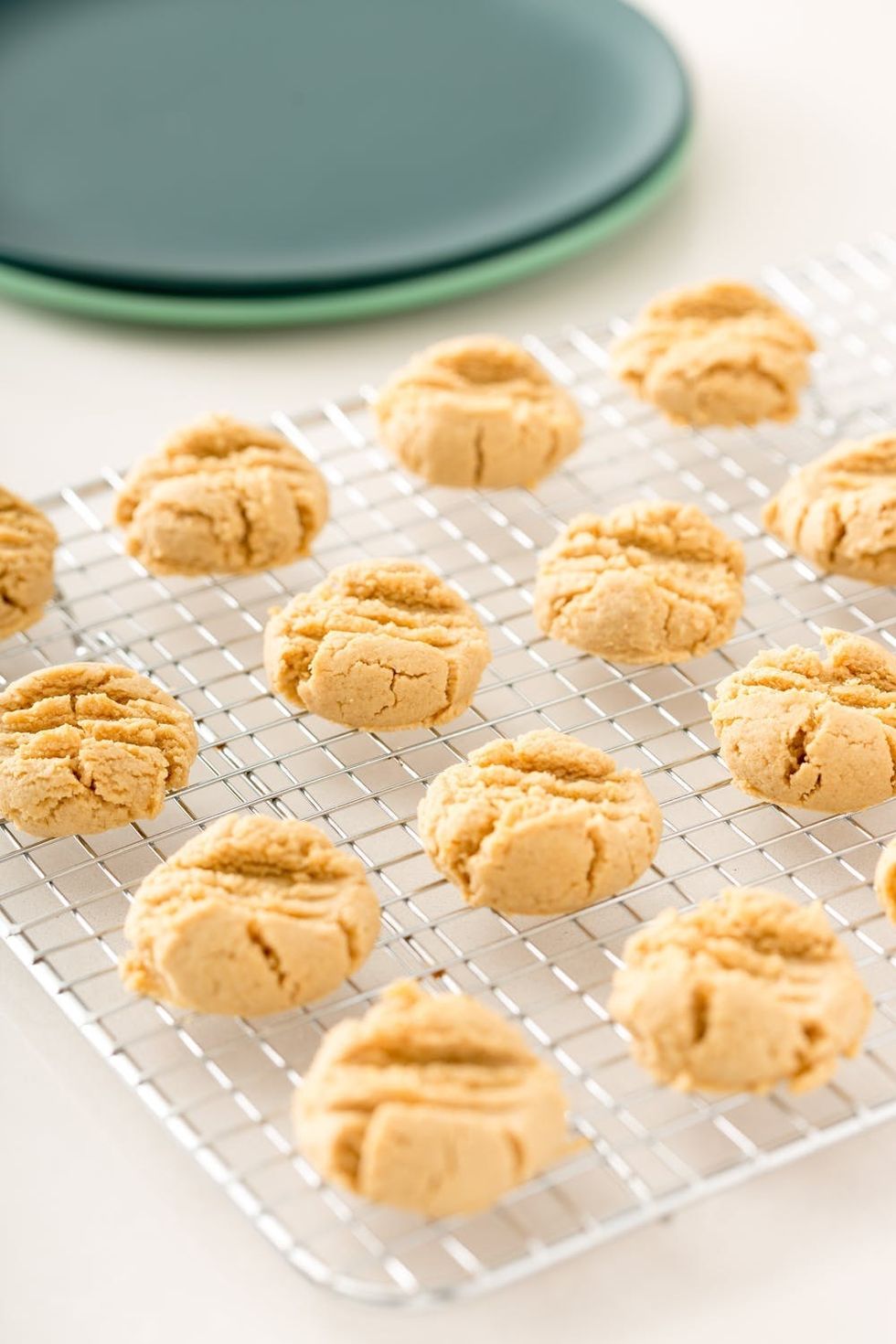 5. Vegan and Gluten-Free Peanut Butter Cookies: Homemade cookies sound like a lovely idea — until you're dirtying multiple bowls and meticulously measuring ingredients. Here's a flourless peanut butter cookie recipe so easy, you can memorize it. (via Brit + Co)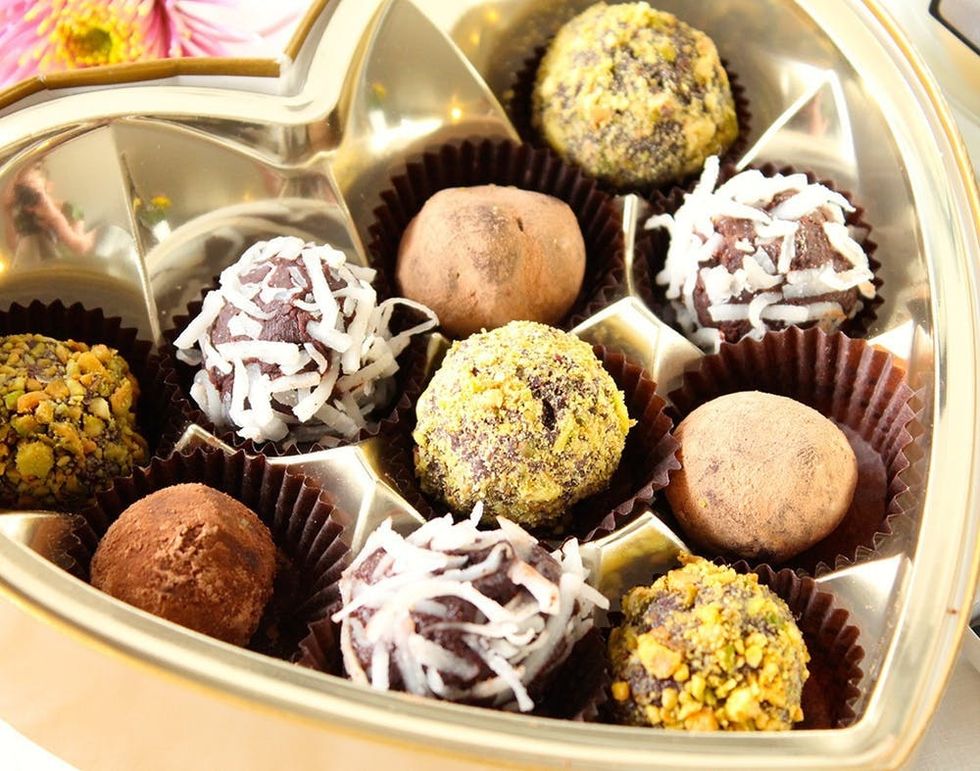 6. Vegan Dark Chocolate Truffles: Whip up these velvety four-ingredient truffles at home by rolling melted dark chocolate, coconut oil, vanilla, and sea salt into bite-size balls. Cover them with chopped pistachio, coconut, or cacao powder for a professional look. (via Brit + Co)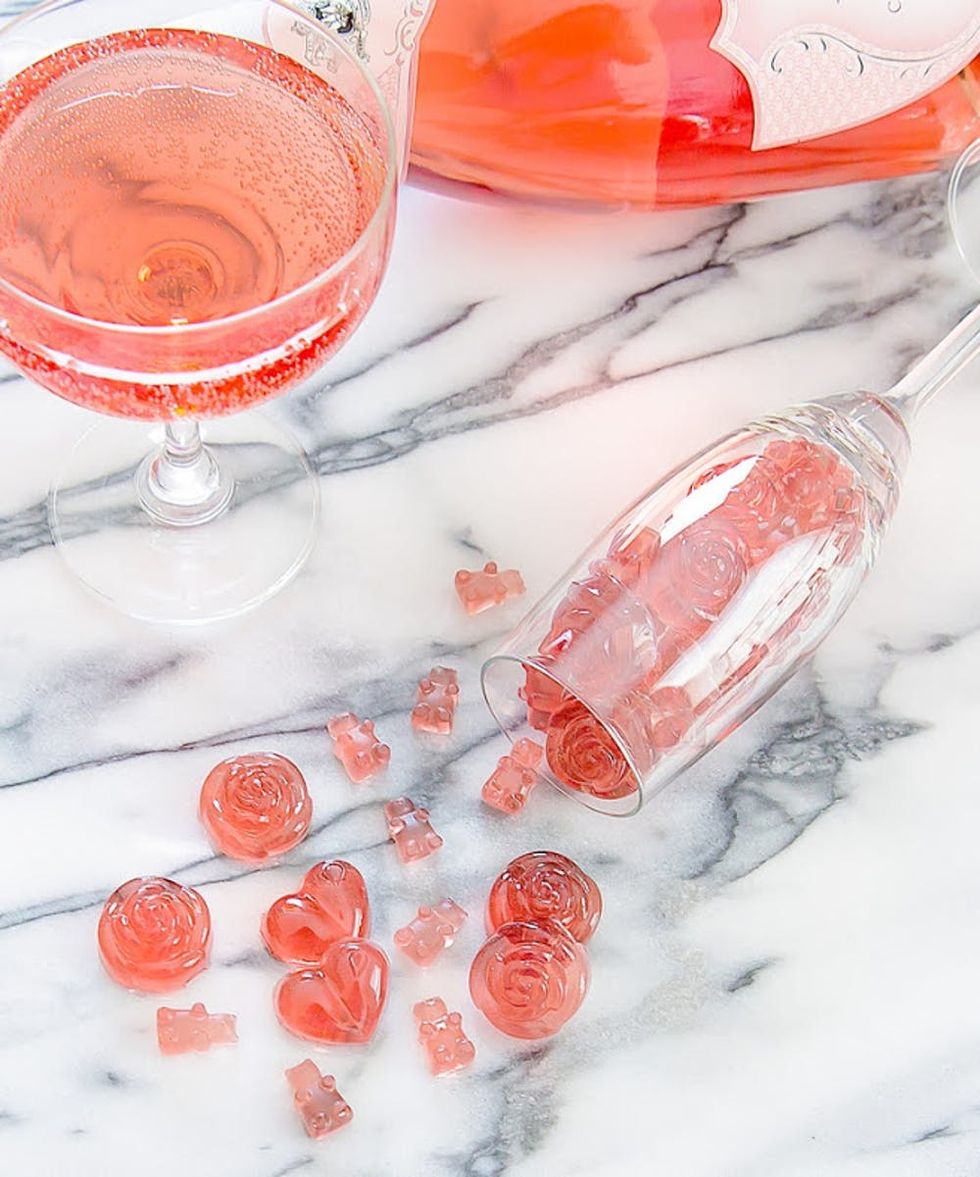 7. Rosé Gummies: Join in on the rosé gummy craze with your own homemade candies. (via Kirbie's Cravings)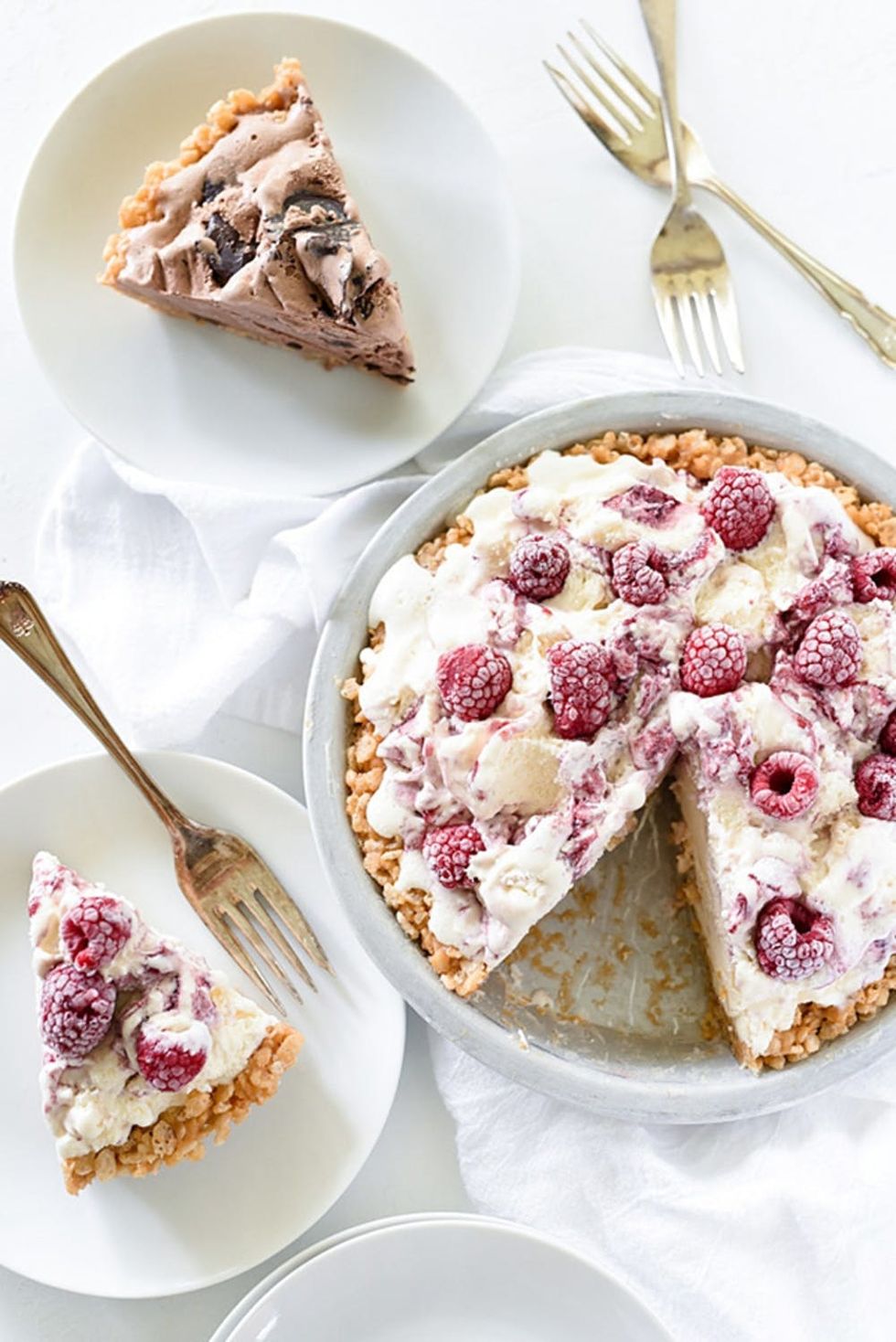 8. Ice Cream Pie With Peanut Butter Krispies Crust: This pie's nutty crust comes together with just crisped rice cereal, peanut butter, and Karo syrup. Best part? You can fill that sticky goodness with any store-bought ice cream under the sun. (via Foodie Crush)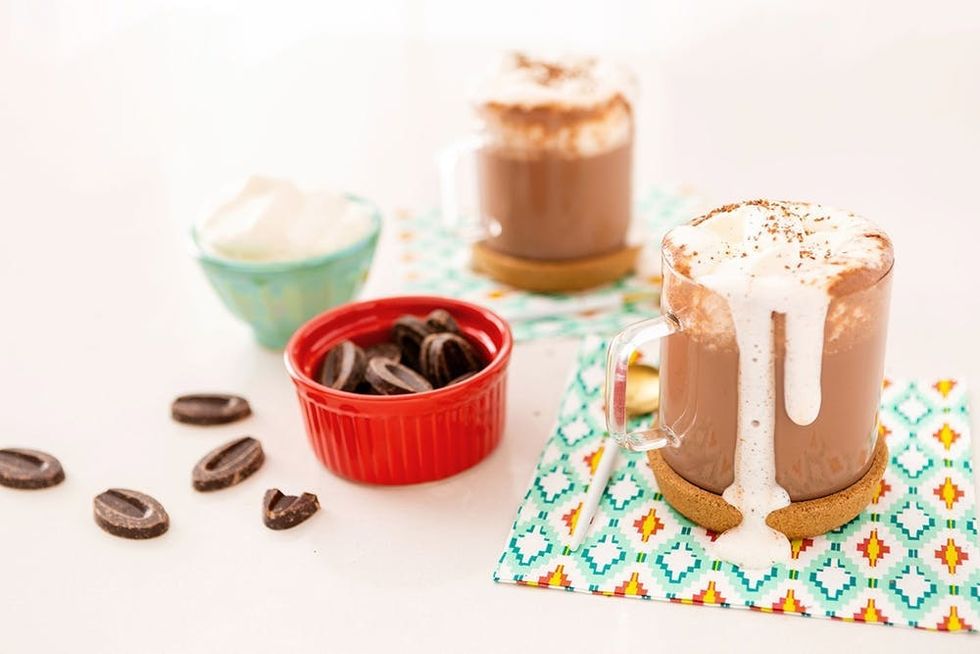 9. Jacques Torres' Famous Hot Chocolate: If your idea of romance is sipping hot chocolate by a crackling fire, sip away with Jacques Torres' thick hot chocolate, which just happens to have only four ingredients. (via Brit + Co)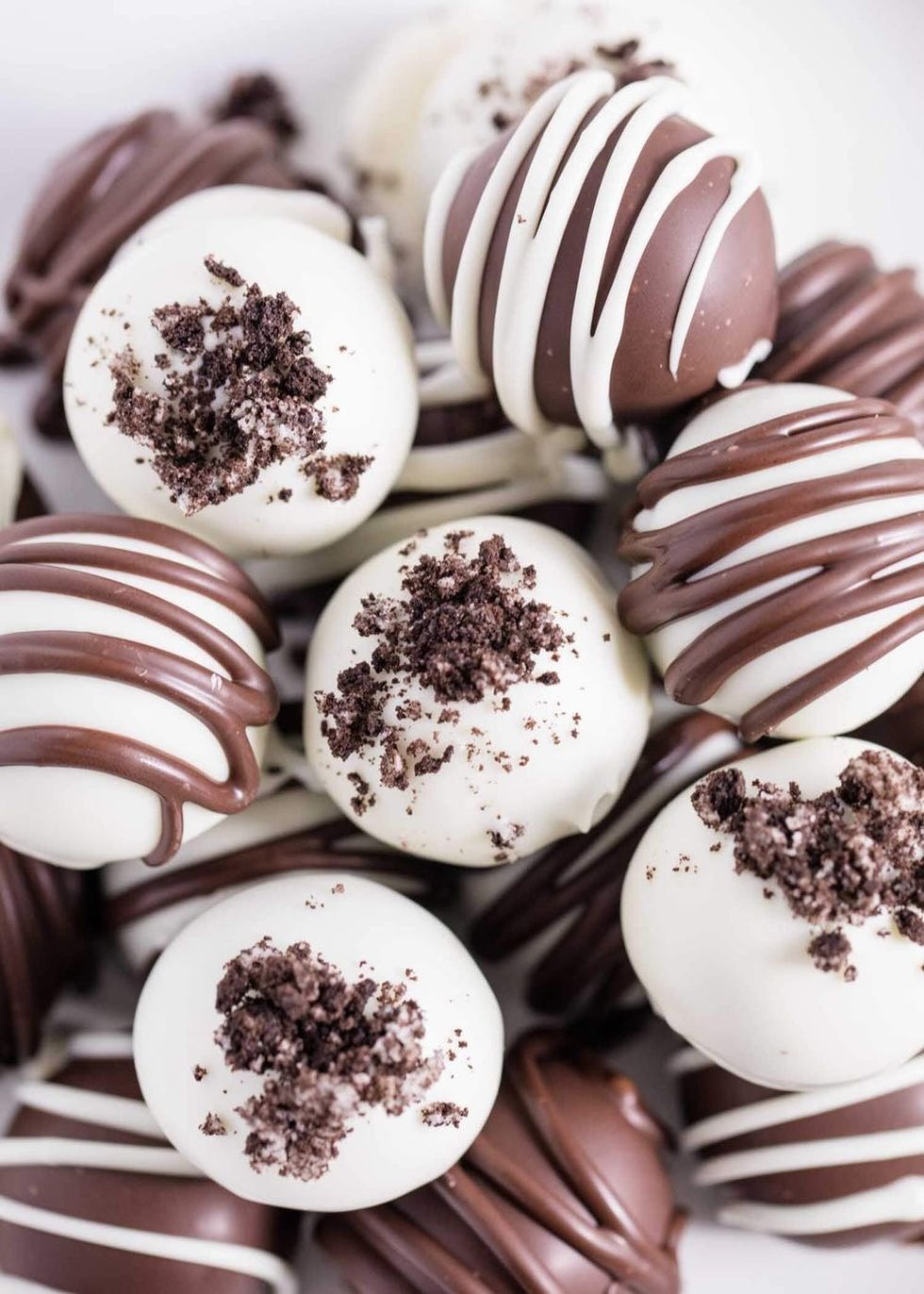 10. 3-Ingredient Oreo Balls: Taste the essence of love when you dig into these luscious chocolate truffles. (via I Heart Naptime)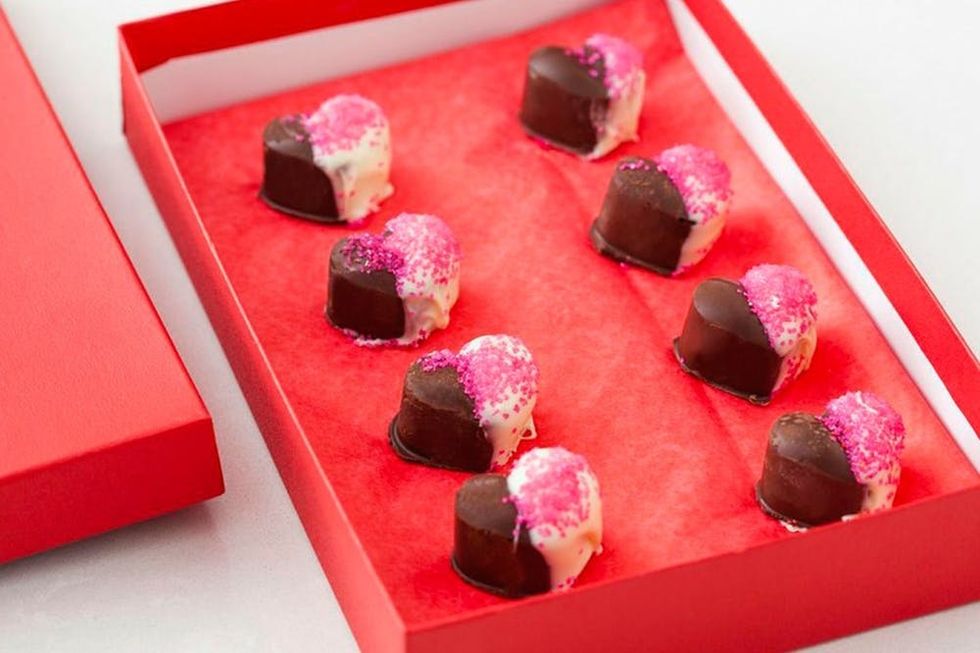 11. Sprinkle-Dipped Chocolate Hearts: Put your unitasker heart-shaped molds to good use with these chocolates, which you can decorate with any combination of melted chocolate and sprinkles. (via Brit + Co)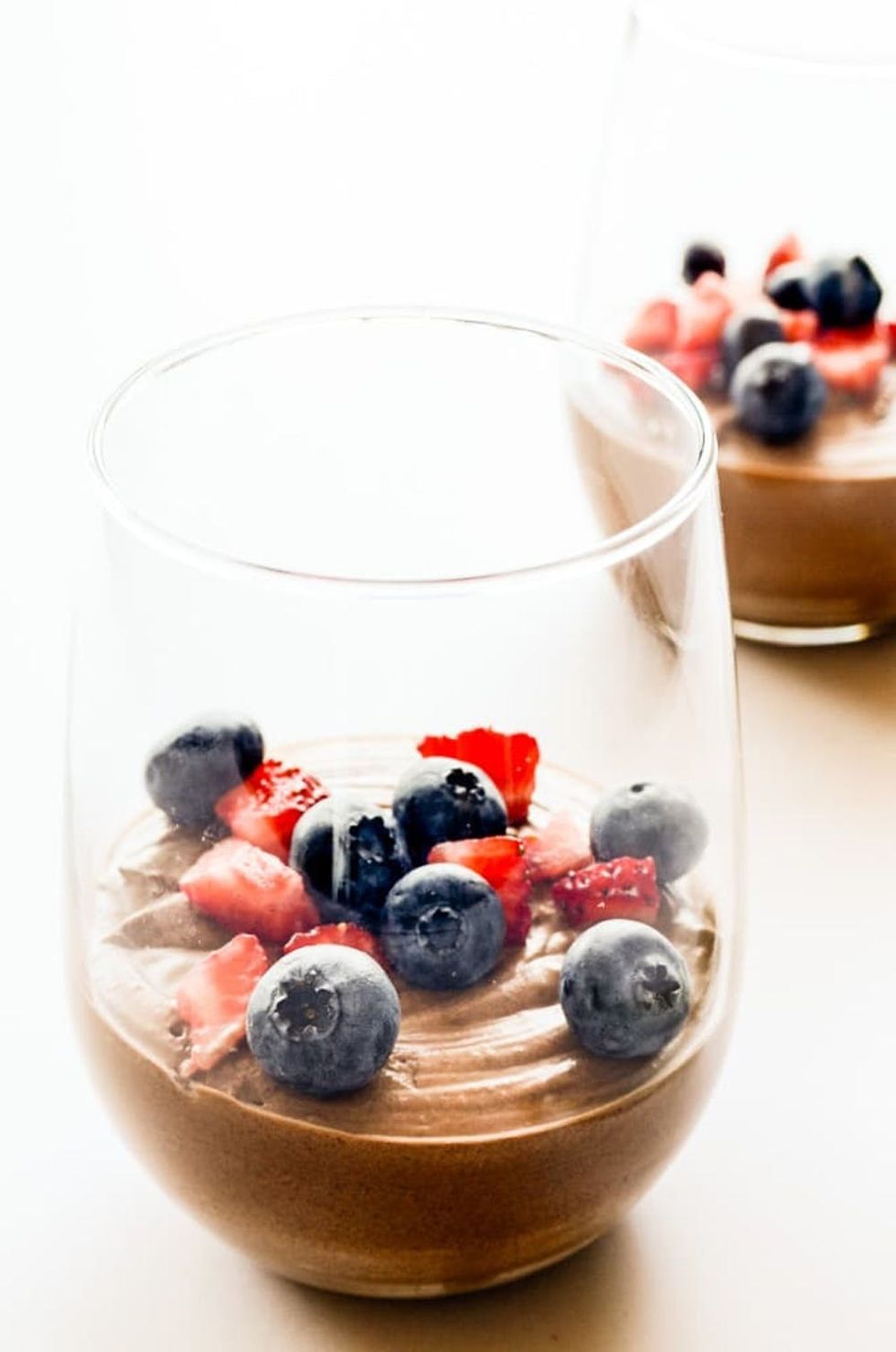 12. Vegan Chocolate Mousse: Each spoonful of this 15-minute mousse is packed with dairy-free chocolate goodness, thanks to coconut cream. (via Blissful Basil)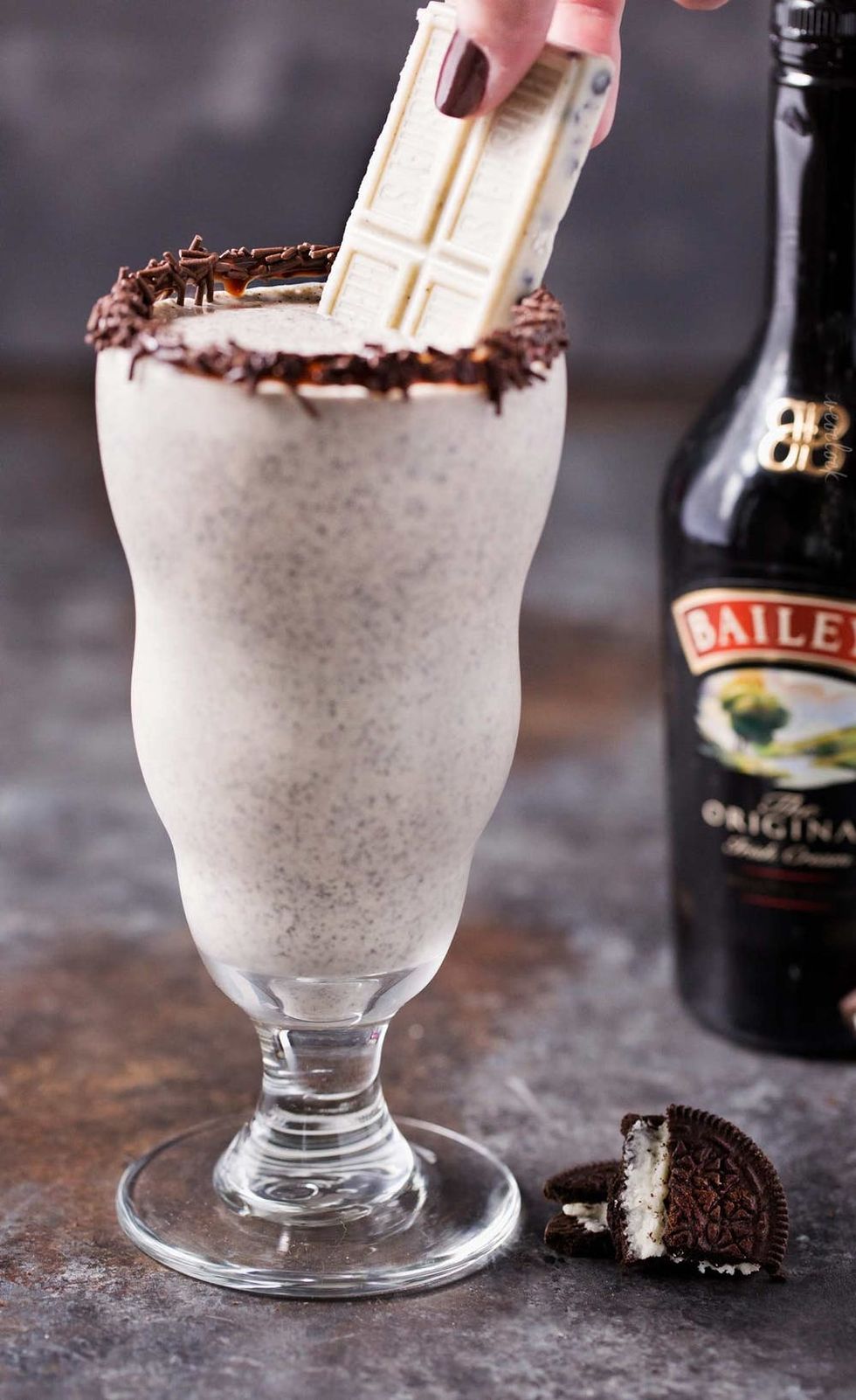 13. Boozy Bailey's Oreo Milkshakes: A plain shot of Bailey's just isn't enough on a holiday. Jazz it up with vanilla ice cream, Oreos, and vanilla vodka (plus chocolate syrup and sprinkles for topping purposes). (via The Chunky Chef)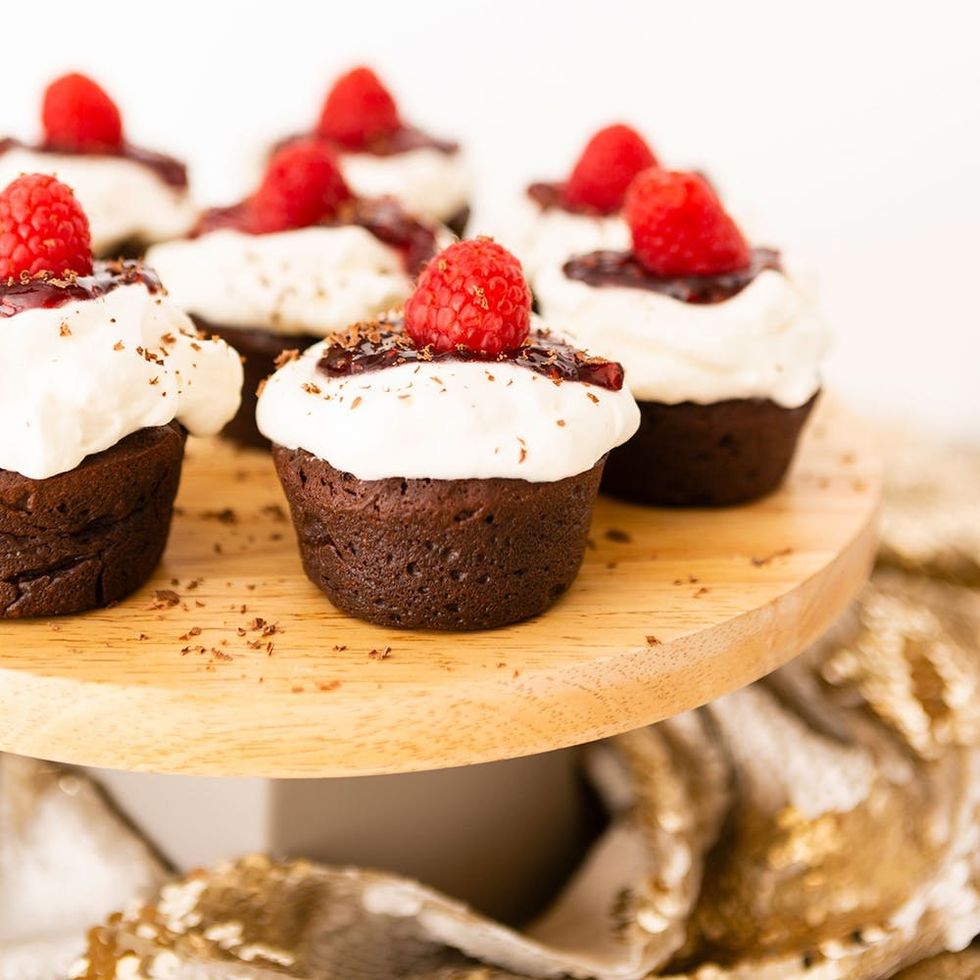 14. Gluten-Free Chocolate Cupcakes: Butter, chocolate, and eggs can do no wrong, especially when combined and baked into this fluffy yet dense dessert. Toppings like whipped cream, jam, and fresh fruit are optional, of course. (via Brit + Co)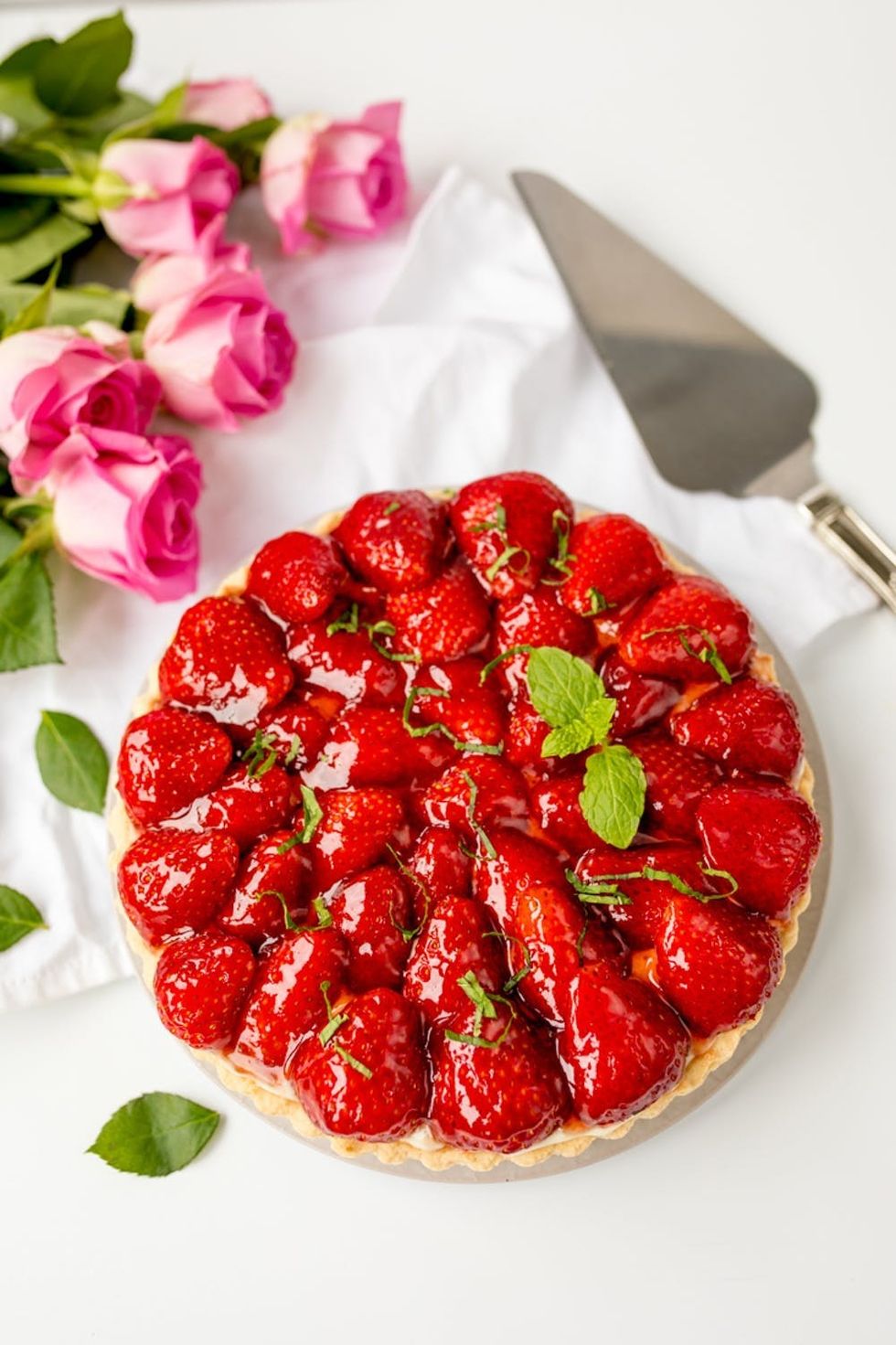 15. Glazed Strawberry Tart: This showstopping dessert only looks complicated. The secret is that everything is store-bought, from the tart shell to the custard to the strawberry-jam glaze. (via Brit + Co)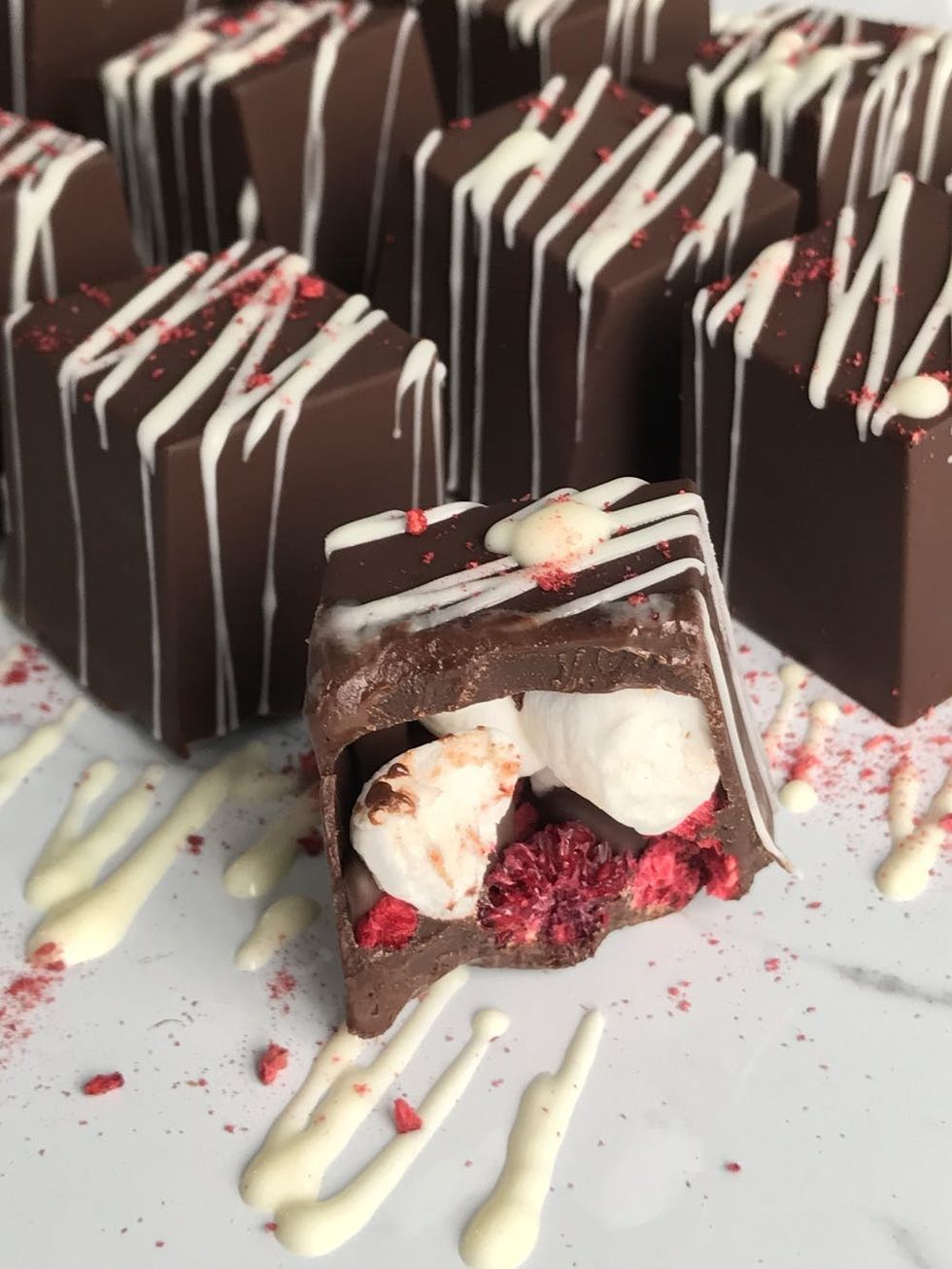 16. Easy Homemade Chocolate Bonbons: Fill your ice cube trays with something far tastier than water when you make these quick-as-can-be bonbons. They start with chocolate and are filled with whatever sweets you have on hand — we like marshmallows and freeze-dried raspberries. (via Brit + Co)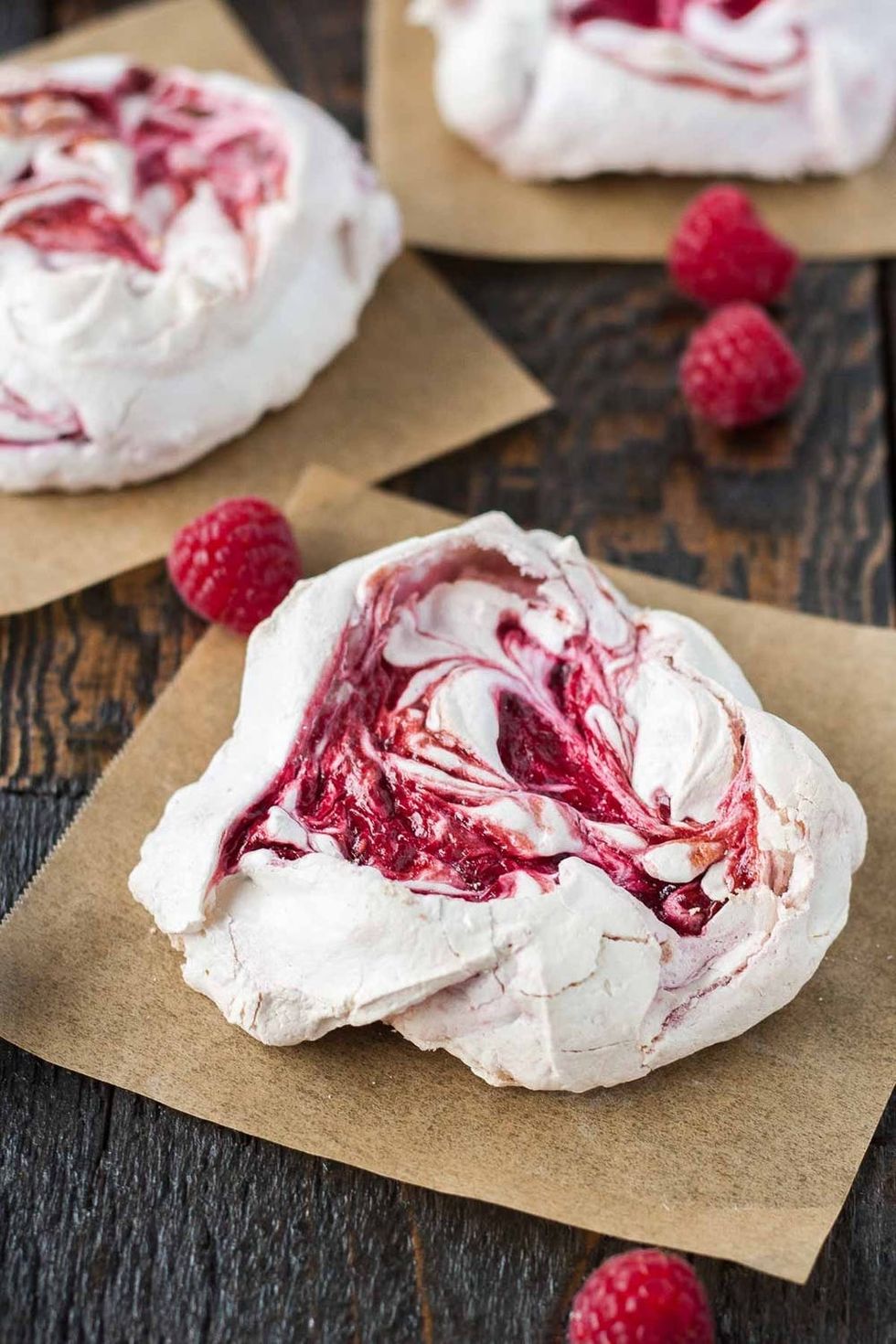 17. Chewy Raspberry Meringues: These crisp-on-the-outside, gooey-on-the-inside cookies are just the treat to impress your most elegant Valentine. (via Liv for Cake)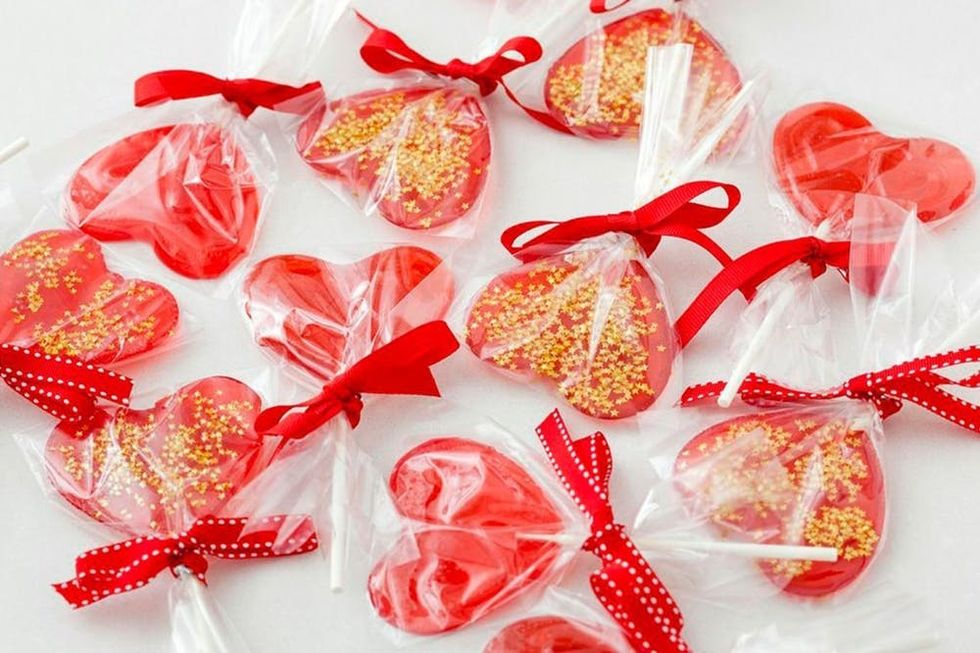 18. Homemade Valentine's Day Lollipops: Making lollipops might seem intimidating, but as long as you're armed with a trusty candy thermometer, you'll end up with fruity, crunchy goodness. (via Brit + Co)
Follow Brit + Co on Pinterest for more Valentine's Day inspiration.
Sara Cagle
Sara is a food and lifestyle freelance writer in Los Angeles. She writes a weekly events column for the Los Angeles Times and loves writing food content for Brit + Co. After all, the English language's most fun adjectives are best applied to delicious foods. In her free time, she's a hip hop dancer, avid moviegoer, and thorough face-mask user.
Recipes