Hilary Duff's LA Home Is *All* About Those Patterns
Feb 25, 2018
For years, we've followed the life of Disney Channel star, musician, and mom Hilary Duff. The actress's vibrant LA home makeover was recently featured on the February 2018 cover of Better Homes & Gardens, and let's just say it's one more project that's got our full attention. In her house refresh, the actress uses lots of eye-catching patterns and colors to create a space that's fun and fab. We caught up with the designers of the project, Shannon Wollack and Brittany Zwickl of Studio Lifestyle, to get the scoop on everything that went into it. Scroll down to see more!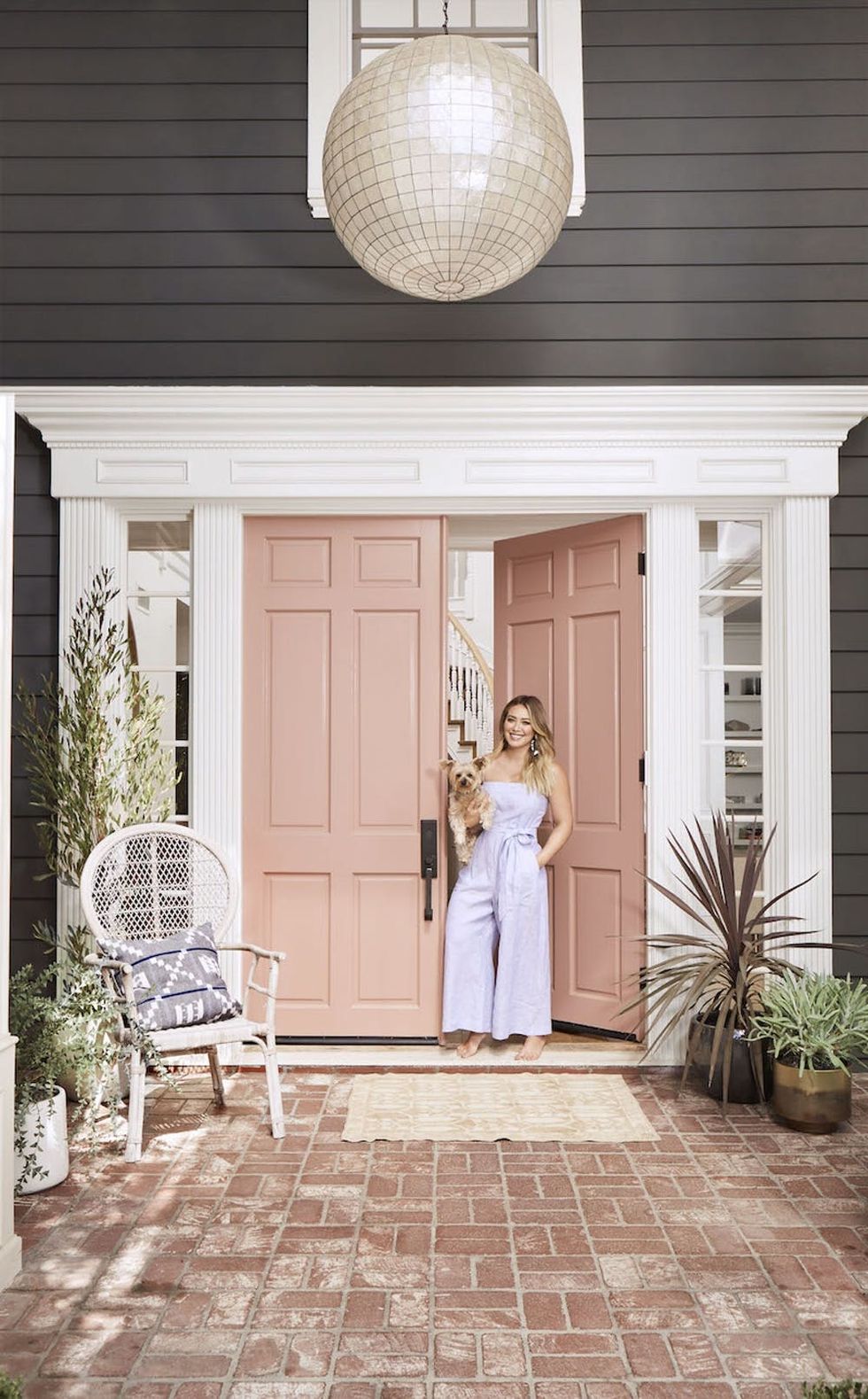 ---
"Hilary had a lot of her own creative ideas and was willing to take risks, so we had a lot of fun collaborating together," Wollack and Zwickl say. From flamboyant kitchen tiles to a kaleidoscope wall piece (see it in all its glory below), every item used reflected Duff's style — and the team's. "Luckily, all of our ideas were within the same realm so we didn't have to persuade Hilary one way or the other," the duo says.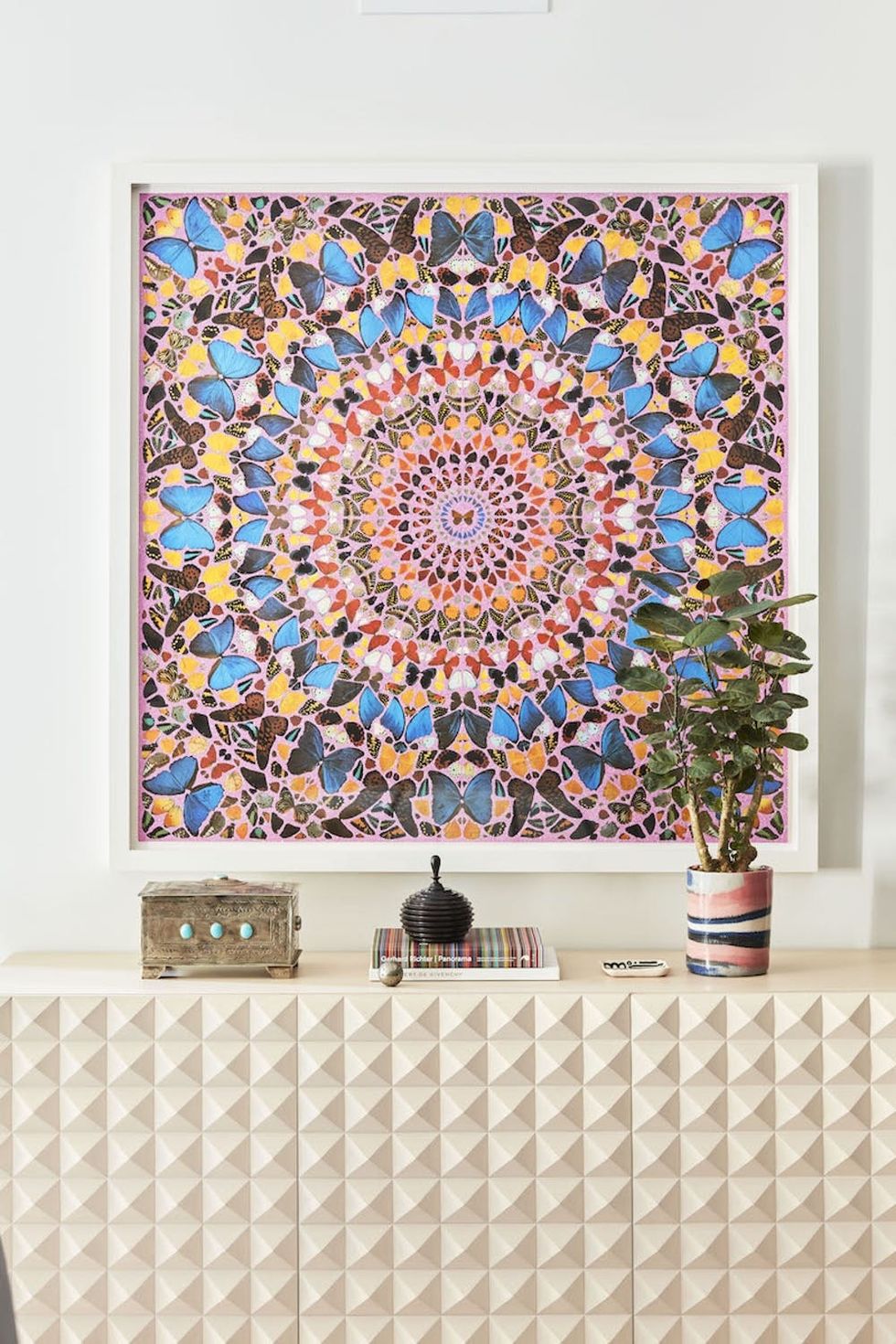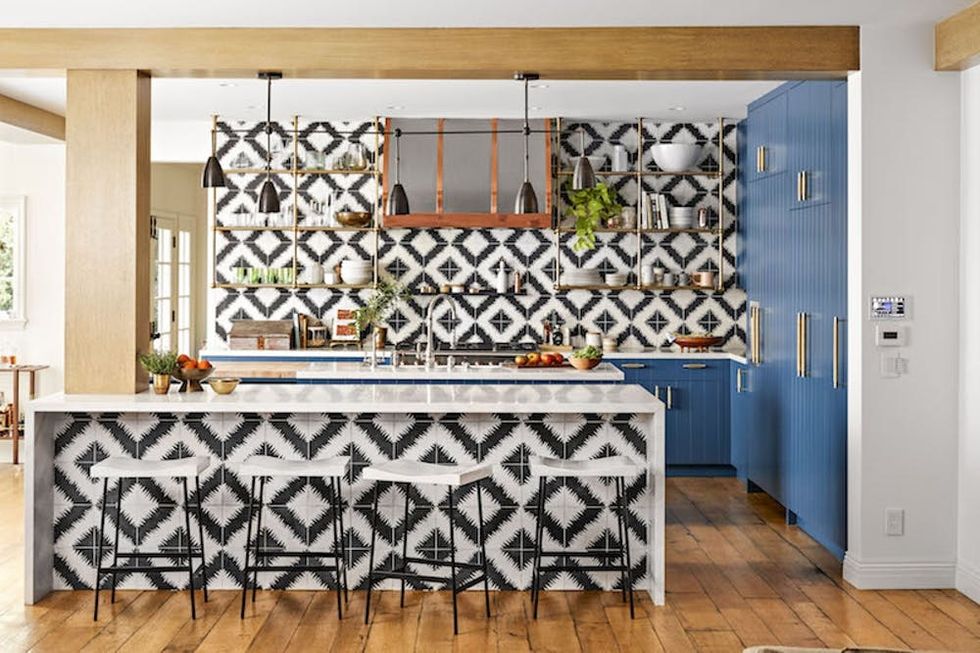 When it came to choosing products, functionality played a big role in the selection process. (Duff is, after all, mom to five-year-old son Luca.) But that didn't mean playing with colors and cool vibes was off-limits, especially in the most used rooms of her home. "We had a lot of fun with both the formal living room and the kitchen," the designers say. "And although the kitchen is very playful with blue cabinets, and the formal living room is very feminine with the curvy furniture, we purchased investment pieces that are built so they can last in the home."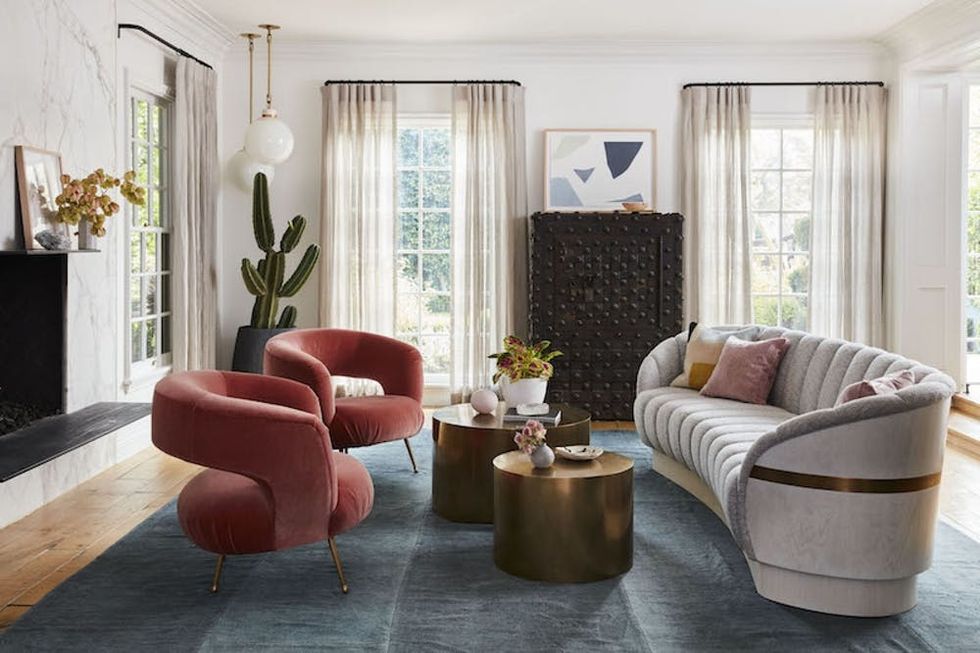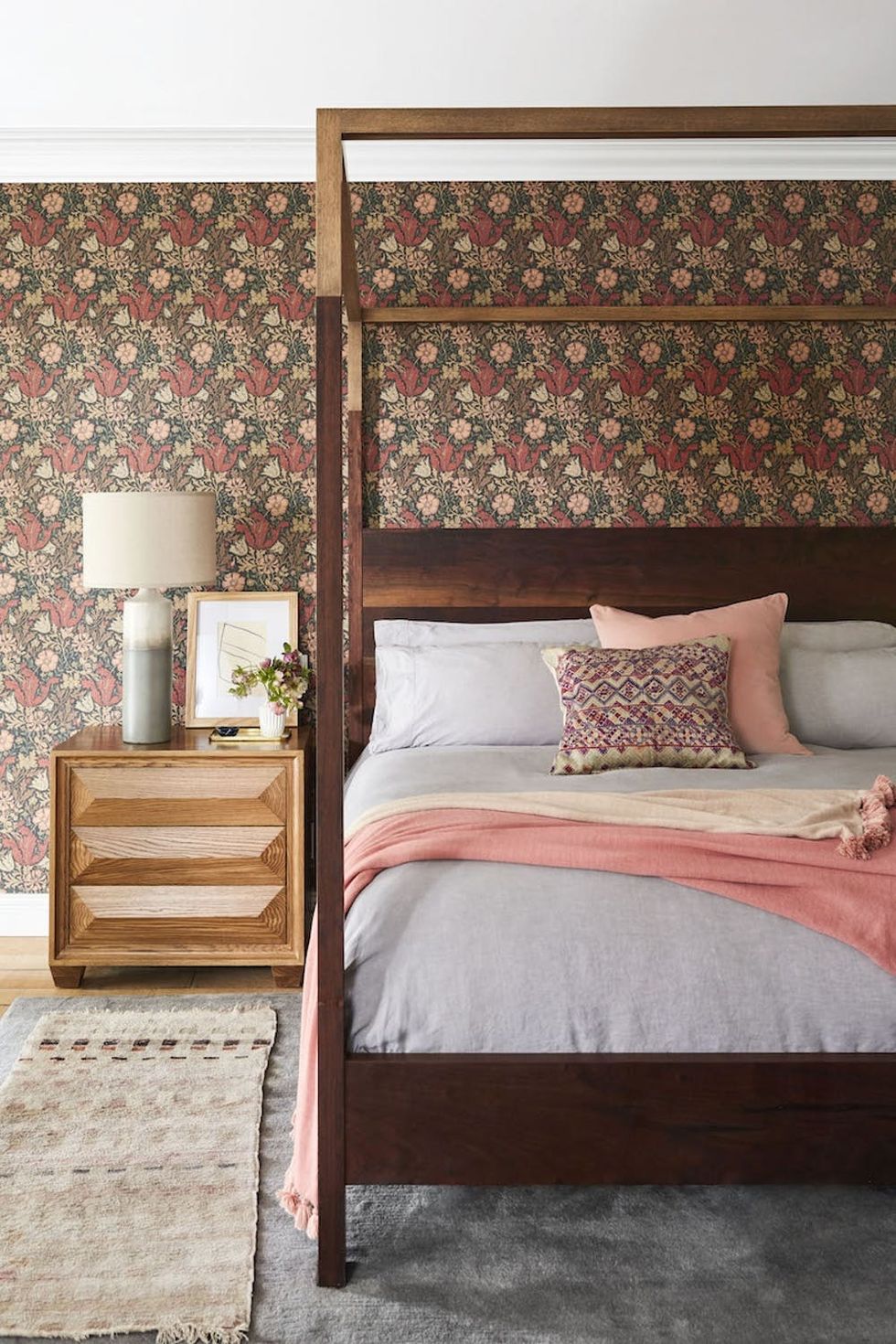 Of course, even in a project this fun, there are bound to be favorites, and Duff certainly had hers. "Hilary came to us with a photo of wallpaper that she was obsessed with, and with the help of our resources, we were able to source the exact wallpaper and install it in her bedroom," say the designers.
This bright and cheery home reno is the ultimate inspiration, and just the motivation we need to bring our own spaces to life!
Which part of Hilary Duff's home makeover is your fave? Tell us @BritandCo.
(Photos via Better Homes & Gardens/Justin Coit)
Sarah Schuh
Home Decor. Entertaining. Travel. Lifestyle. 'Grammer, dreamer, trip planner. Forever coming up with my next creative endeavor. Until then, I'm documenting everything I like on paper, er, the digital world.
Home News