It's National Voter Registration Day: Here's How to Register to Vote
Sep 25, 2018
Since Trump's inauguration, liberals have been looking forward to their next chance to wrestle some power away from the president and his party: the midterm elections on November 6, 2018. Hundreds of candidates are on the ballot for seats in Congress, which Democrats are hoping they can flip with a "blue wave" of liberal voters. Various organizations who advocate for women's rights, civil rights, immigrant rights, LGBTQ+ rights, and more have been encouraging liberal voters to register ahead of the midterms in an attempt to ensure Democratic voters hit the polls on November 6.
While a record-breaking 200 million people were registered to vote ahead of the 2016 presidential elections, fewer than one-third of registered voters cast ballots. But an astonishing number of people who are eligible to vote likely aren't registered.
---
A 2012 report found that approximately a quarter of eligible US voters remained unregistered, in large part because the US' voter registration process is desperately outdated and inefficient.
The fourth Tuesday in September marks National Voter Registration Day, a holiday that reminds those who are eligible to become registered voters. Anyone who still wants to register still has time, but the deadline to register varies by state. Here's how to know if you need to register to vote, and how to get registered in time to vote in the midterms.
who can to register to vote?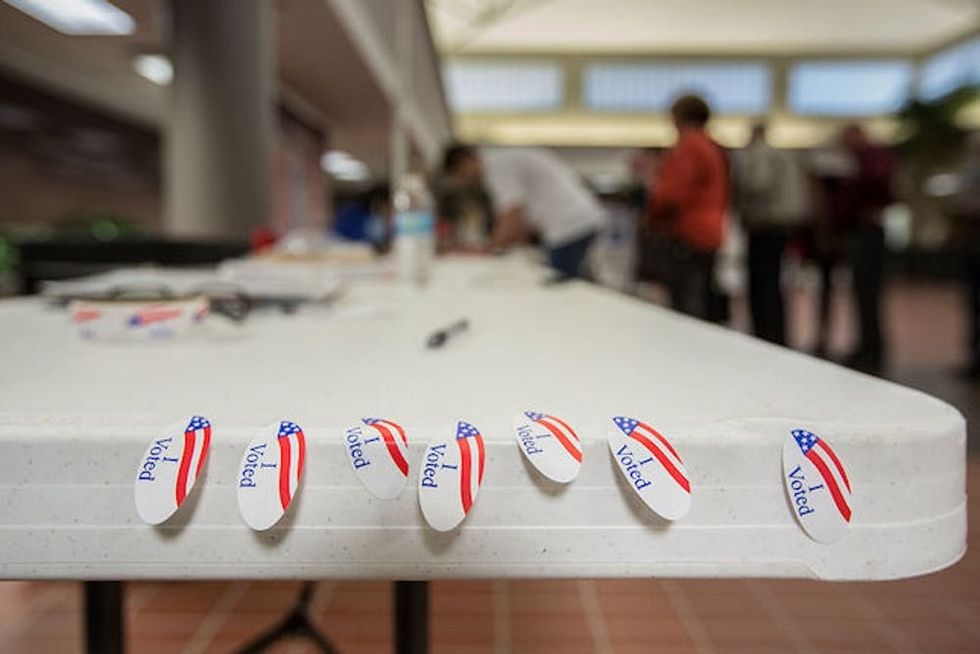 Federal law requires that any voter be at least 18 years old, have US citizenship, and meet their state's residency requirements. Most states have laws that prevent people with felonies on their criminal record to vote, and all states forbid people in prison from voting. Homeless people are also often prevented from voting, despite meeting the legal criteria for eligibility in all 50 states.
That being said, the voter registration process can be pretty straightforward.
Depending on where you live and the last time you voted, you may not need to register because you'll still be on the voter rolls in your area. However, if you've never voted before or moved since the last time you registered, you'll need to register again.
Even if you're sure you are registered to vote, it's best to play it safe and check the electoral register in your municipality. You can check your registration status here.
what is required for voter registration?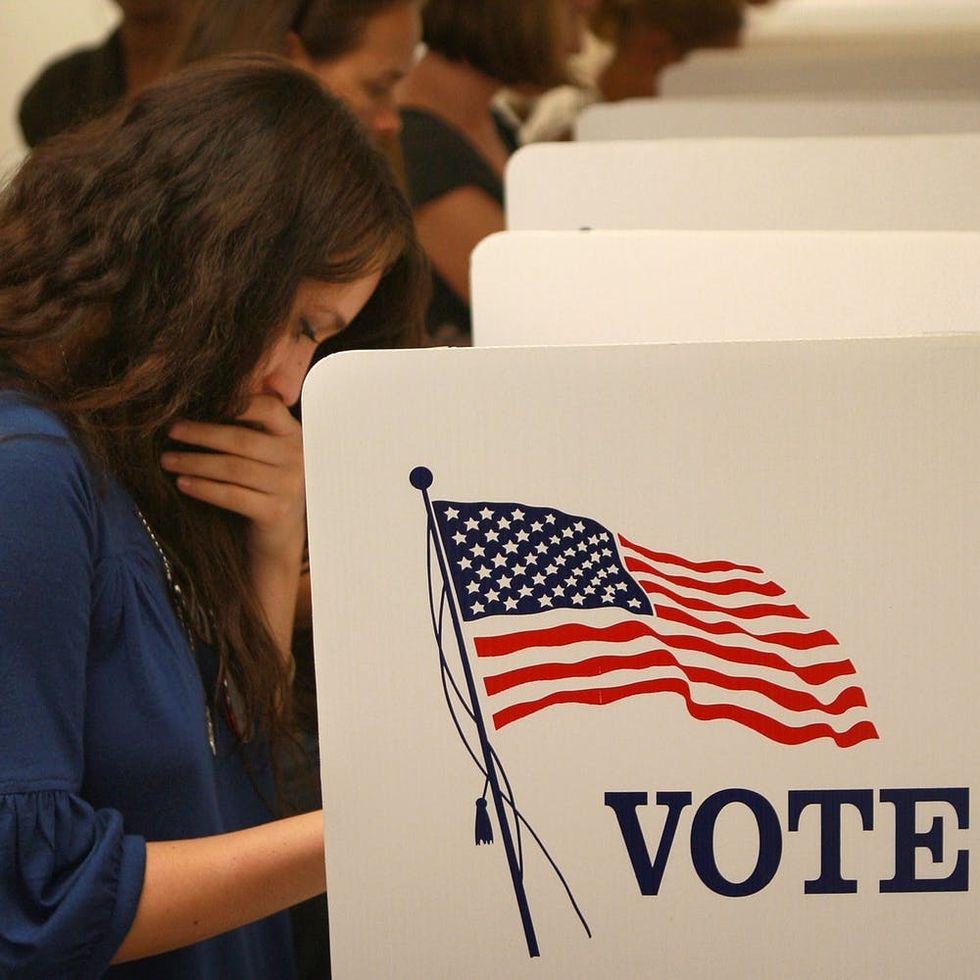 Deadlines to register and voting laws vary by state, so before you start the registration process, check Vote.org for the registration deadline where you live. A full list of rules for registration in each state can also be found here on Vote.org.
If you want to head to an event to register during a National Voter Registration Day event, check this page to see if any events are scheduled near you. Eligible voters will be able to register at any of these events, so come prepared with a government-issued ID and a piece of mail (such as a utility bill) with your current address listed on it.
For anyone who would rather register to vote from the comfort of home, it's pretty quick and easy to take care of it online here.
what comes after registration?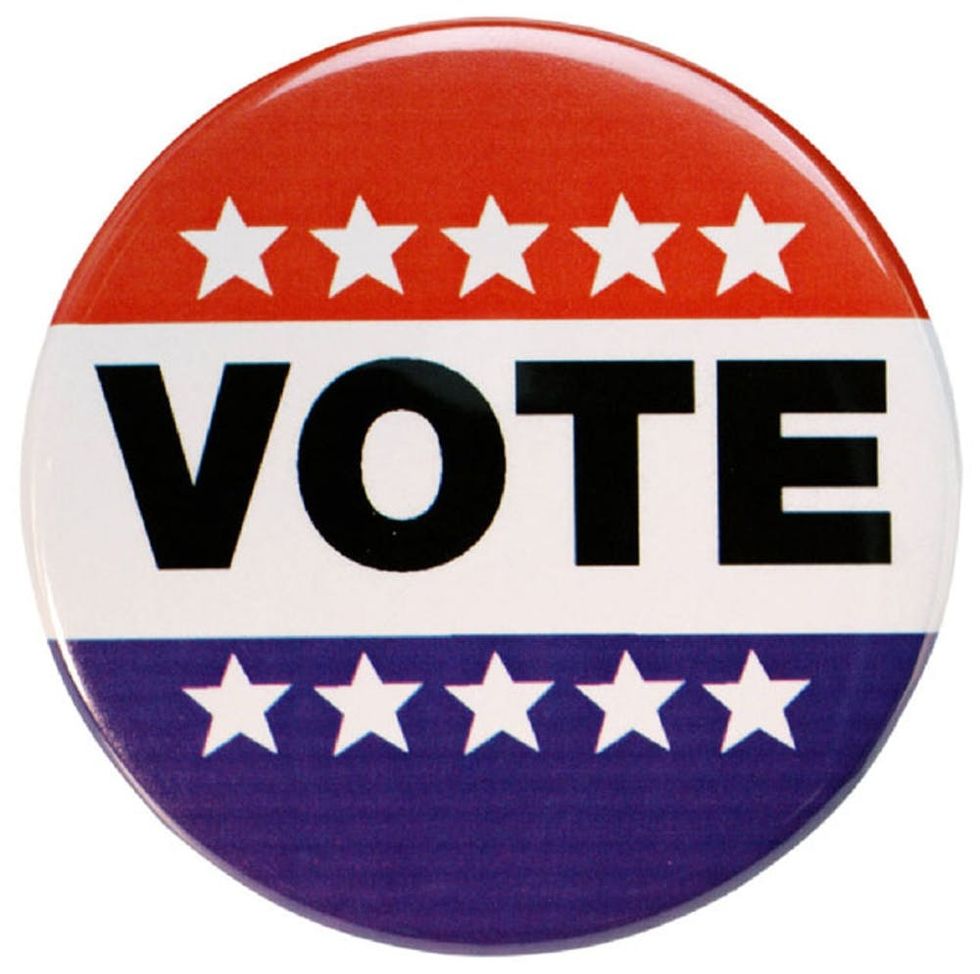 After you register, it will take six to eight weeks for your voter registration card to show up in the mail, according to Rock the Vote. You don't need to present the card to vote, but it's handy for verifying if your voter registration information is correct and find where your polling place is.
You can also find your polling place online. The website for the National Association for Secretaries of State has a handy search that helps voters find out where to go to vote on election day.
What do you think? Tell us on Twitter @BritandCo.
(Images via Getty Images)
Elizabeth King
Elizabeth King is a politics, history, and culture writer based in the Twin Cities. She is generally pretty cranky but still enjoys traveling, music from the early 2000's, and plotting the resistance. Feel free to say hi on Twitter at @ekingc or check out some of her work at www.elizabethcking.com.
Politics