The Co-Op: Bling It On Edition
Aug 21, 2013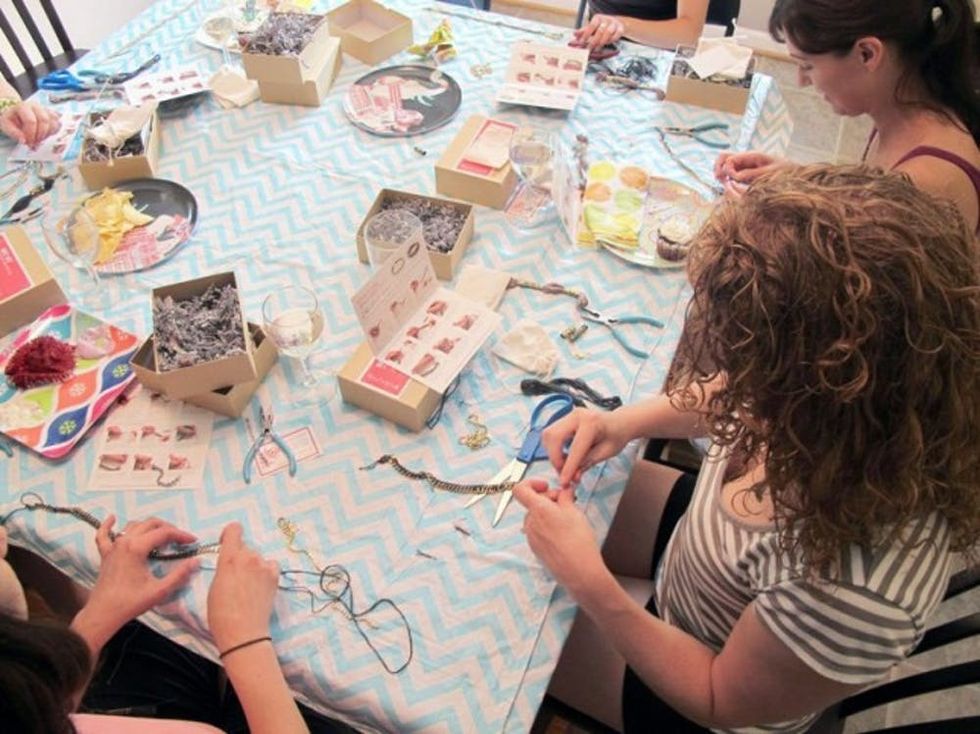 Another month means another round of Co-Op parties, and July was all about sleek summer style. Our fabulous Co-Op members became experts in jewelry making as they crafted Chic Rhinestone Statement Bracelets with their friends. We even heard one Co-Op'er hosted a party during her family reunion! Now that's a family reunion activity we can get on board with.
---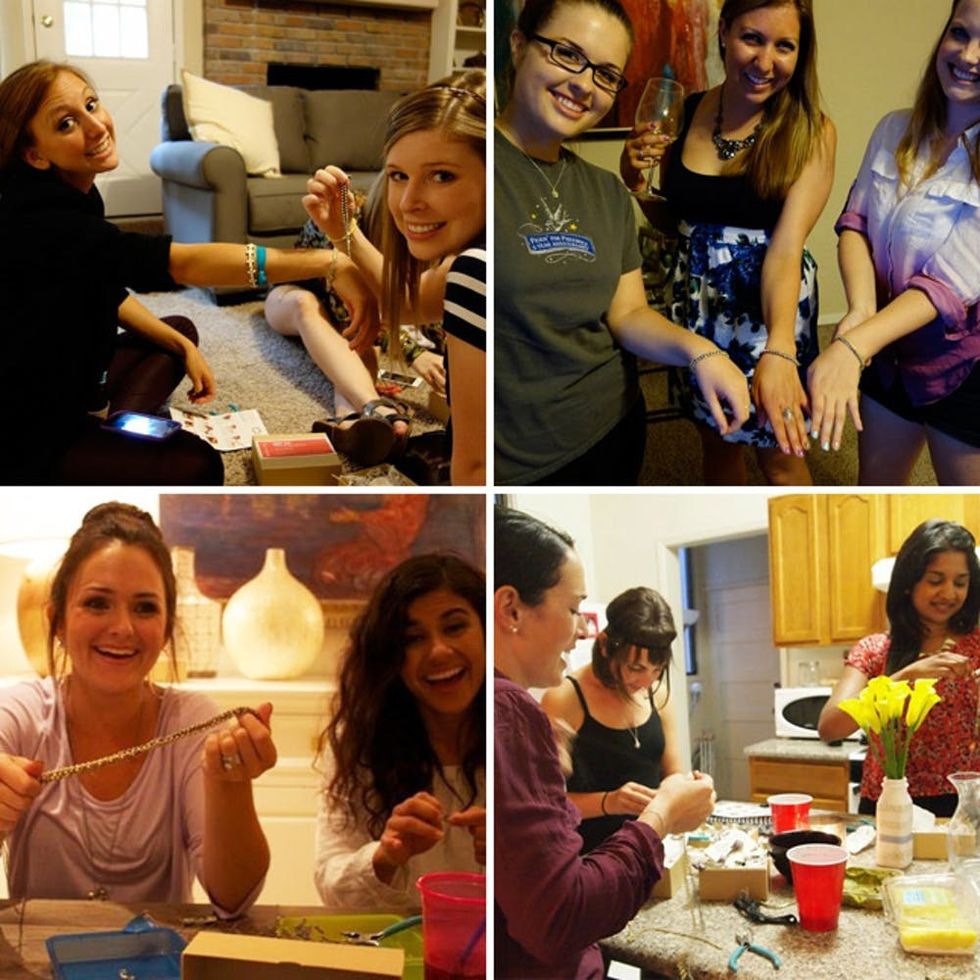 Haven't heard about The Co-Op yet? Here's how it works: Each month we send 11 Brit Kits to each of our handpicked Co-Op members. They host 10 of their friends for the ultimate DIY girls night. Interested in getting in on the Co-Op action? We're accepting applications for new Co-Op members here.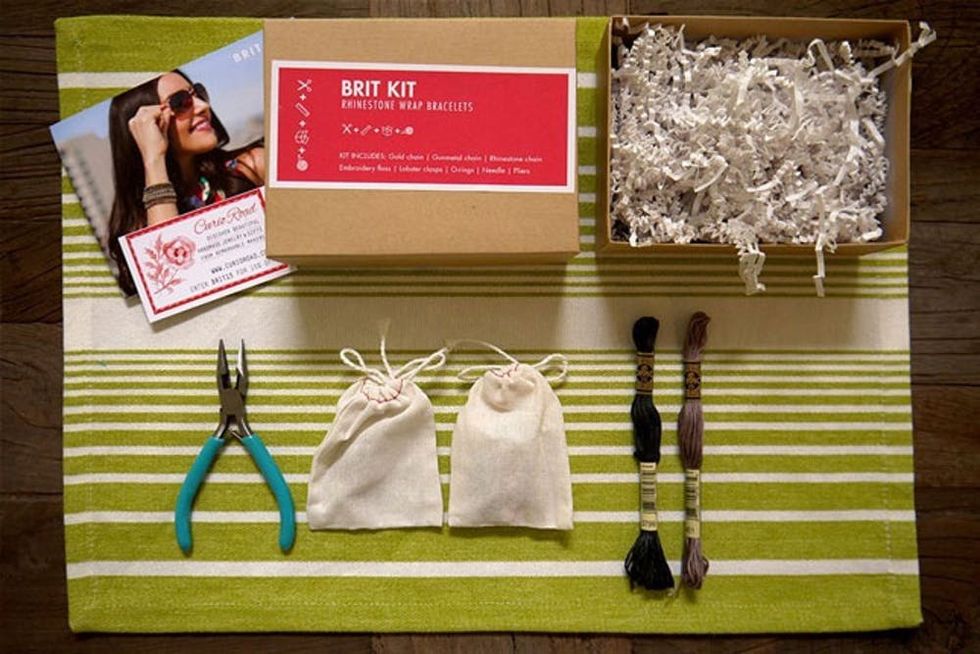 This month, party guests received all the makings for two smokin' statement bracelets: chains, rhinestones, and embroidery floss.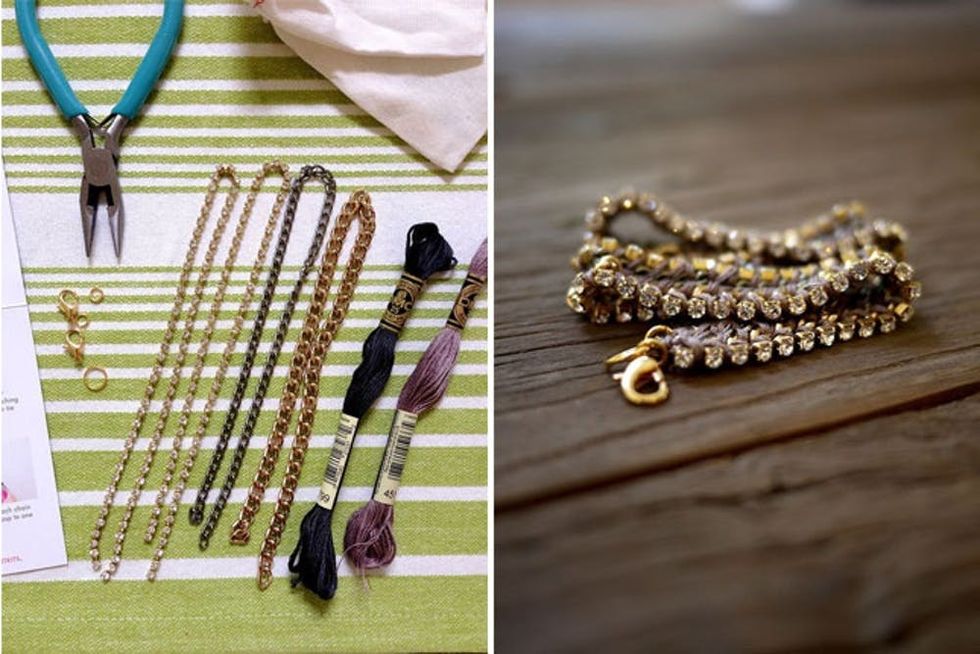 The first bracelet was a double rhinestone bracelet using rhinestone chain and embroidery floss, and the second was a chunkier wrap bracelet. Bling it on!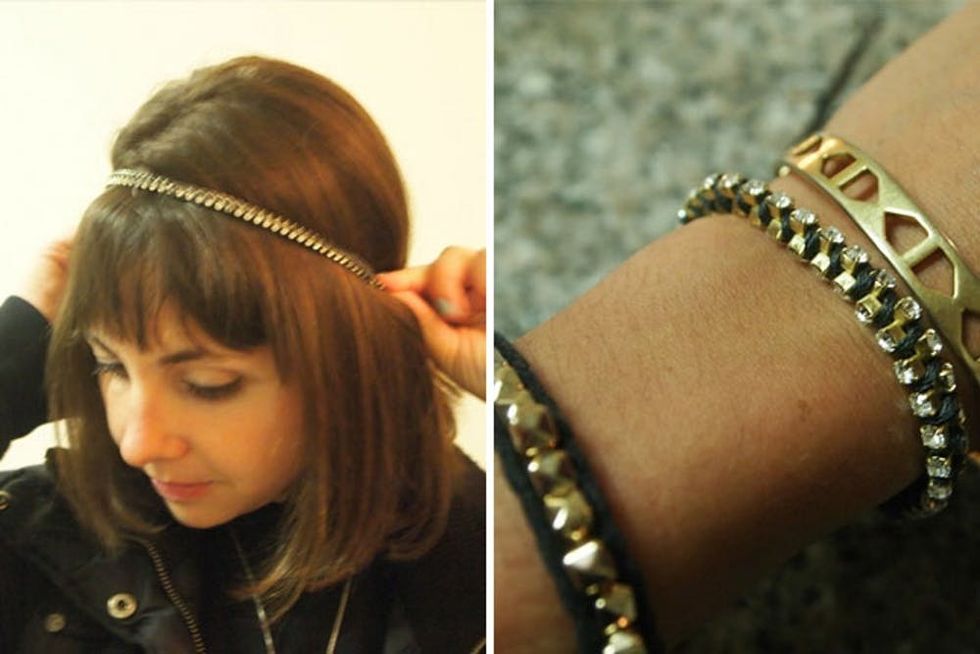 We love that these pieces are formal enough to wear with your favorite cocktail dress, but casual enough to wear with an everyday outfit. You can wear them solo or stack them with other bracelets for a bolder look. One of the party guests even added her own style, by turning one into a headband instead. Ah-mazing! Talk about the ultimate statement piece.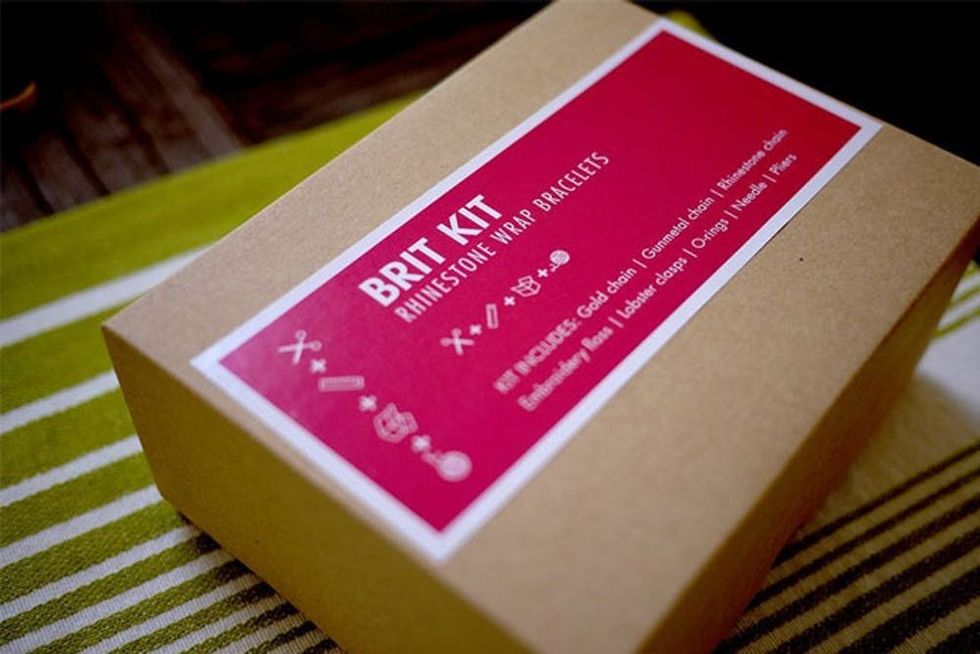 Interested in making your own chic bracelets? Pick up our Rhinestone Statement Bracelets Kit in the Shop. You can also join in on the Brit Kit fun by signing up for a monthly Brit Kit subscription. What could be better than DIY delivered to your door every month?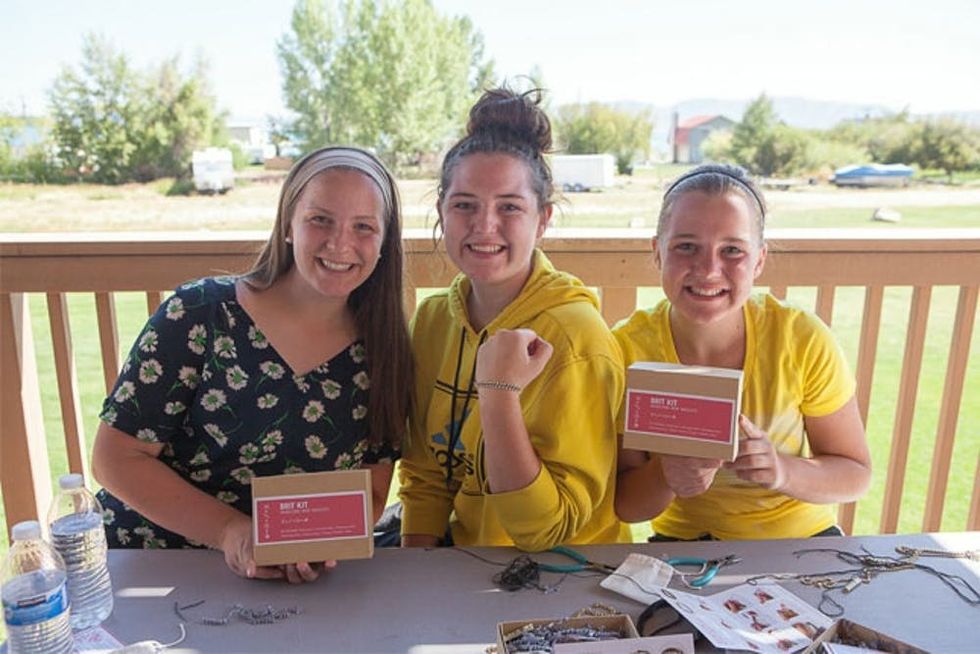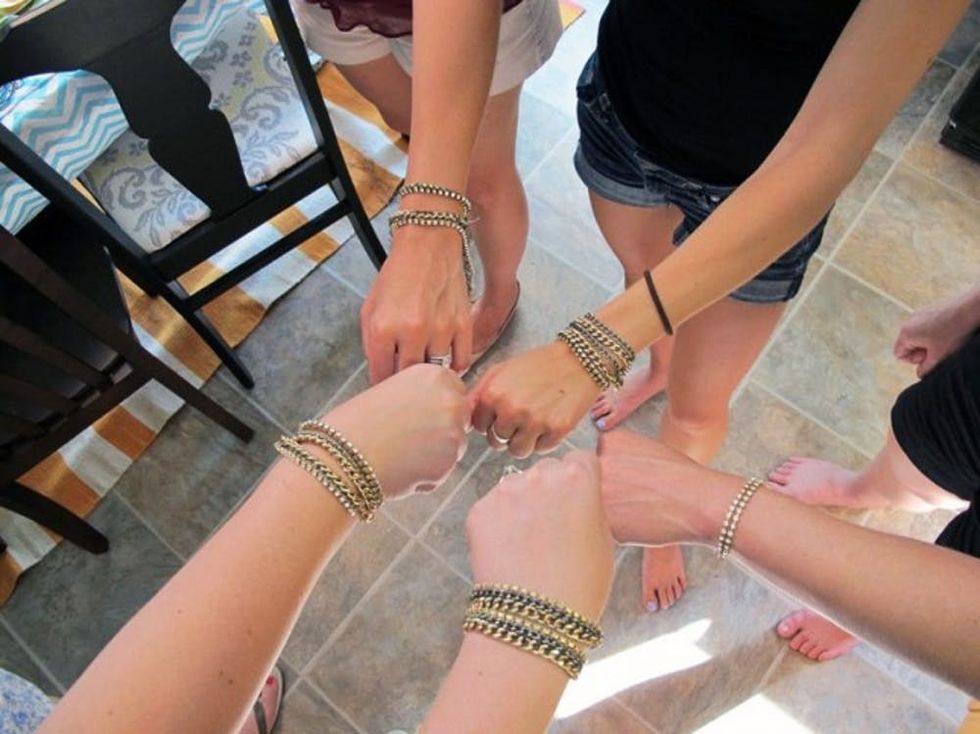 Thanks again to all of our Co-Op members who hosted a party this month! You guys can definitely call yourselves "wrap" stars now. To see more great pics from this month's parties, check out our Pinterest board! Par-DIY on!