Justina Blakeney's New Collab With Pottery Barn Kids Is What Jungalow Dreams Are Made Of
Dec 16, 2017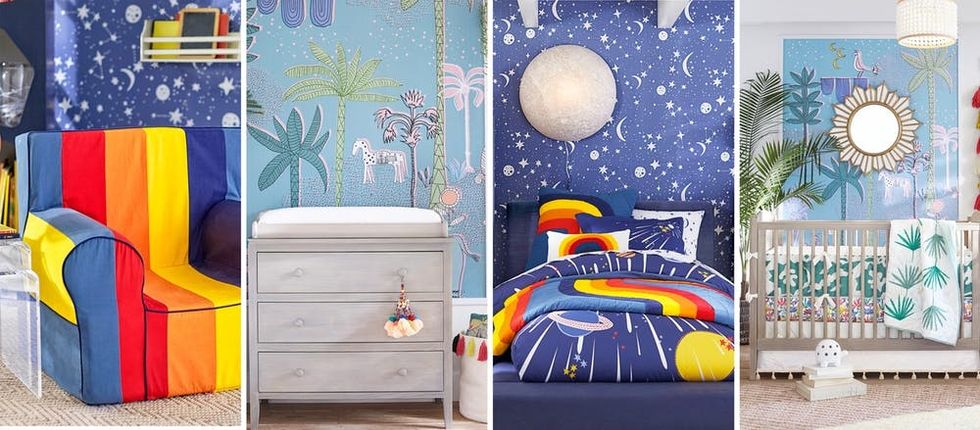 When we say Justina Blakeney, you think playful patterns, bold colors, and enchanting elements. So it's only fitting that her latest collab involves an audience that appreciates it all: kiddos. The blogger behind The Jungalow partnered with Pottery Barn Kids for her latest home decor collaboration, which introduces your little ones to a world of whimsy. (Okay, maybe adults too.) Inspired by some of her own travels, the line features boho bedding, accessories, and giftables in true #JungalowStyle. With a launch date of December 2017 and a starting price point of $17, the magical collection is much anticipated, to say the least. Scroll through to get an exclusive first look, then sign-up to be the first in line to hear when it goes live.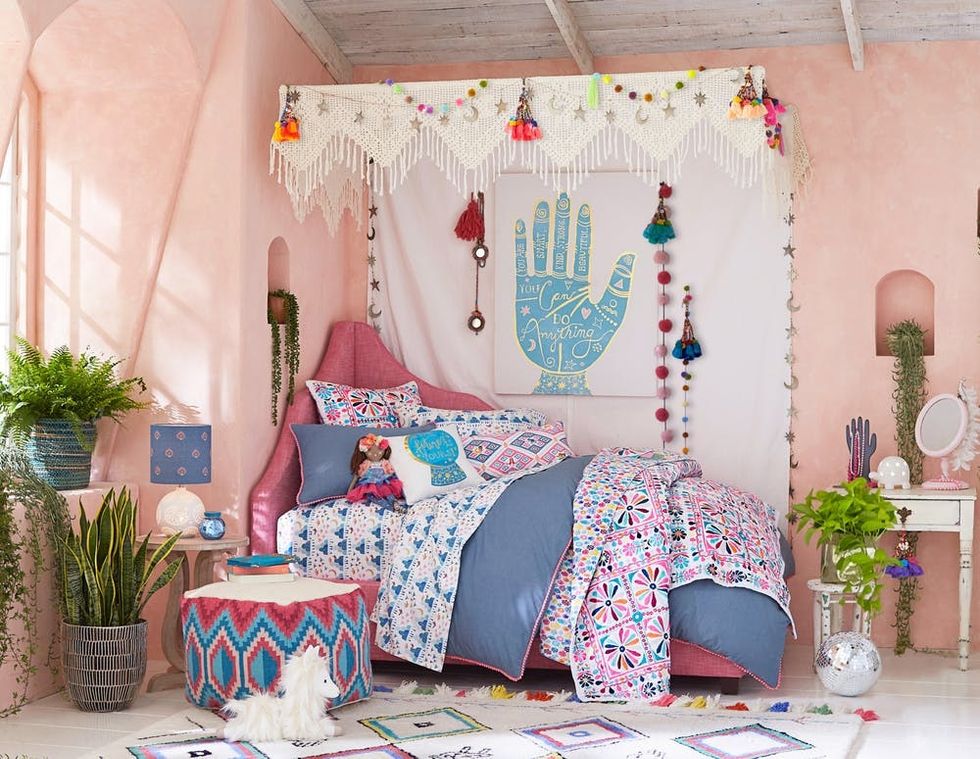 Of course, all cool creatives have their muses, and this collab was made with Blakeney's daughter in mind. After seeing a lack of imagination in the world of kids' decor, the designer settled on making her own. "I decided to do a kids collection because everywhere I looked I saw all white nurseries! The kids and baby space was starting to look very sophisticated and even ascetic. I want to bring fun, color, and creativity back to this space," she said. For example, her little one's love of forts and dance parties was the inspo behind the products in the Magic Disco Caravan room.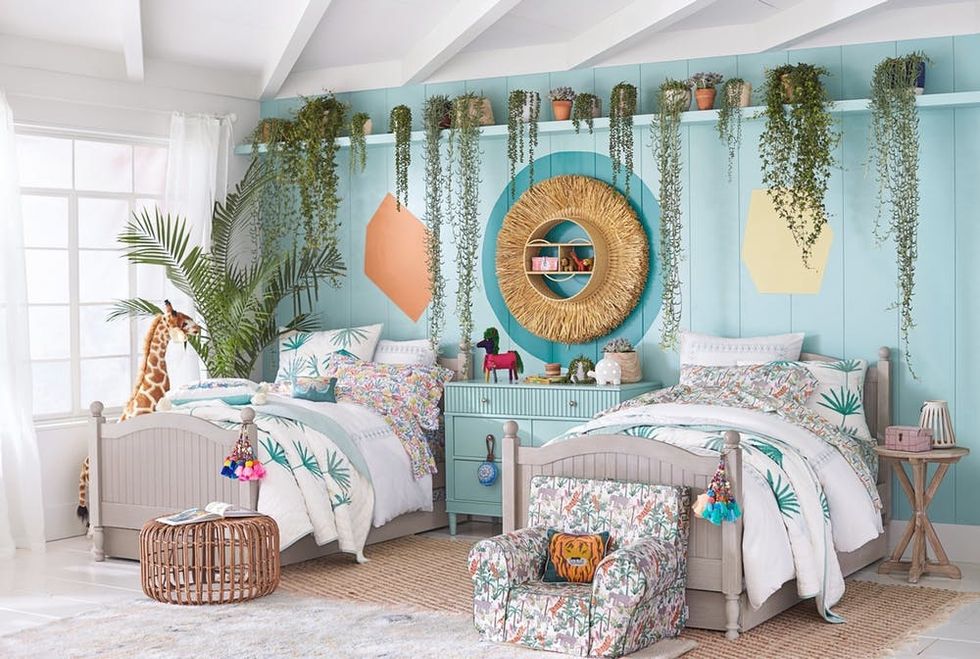 In fact, you'll see nods to the designer's relationship with her daughter infused all over the line. Her favorite piece, the Jungalino Stick & Peel Wallpaper, was inspired by their own game of make-believe. "The artwork for [the wallpaper] is based on an imaginary world I created with my daughter. The world is called Glump Glump forest and it's where all the fanciful creatures live," she told Brit + Co.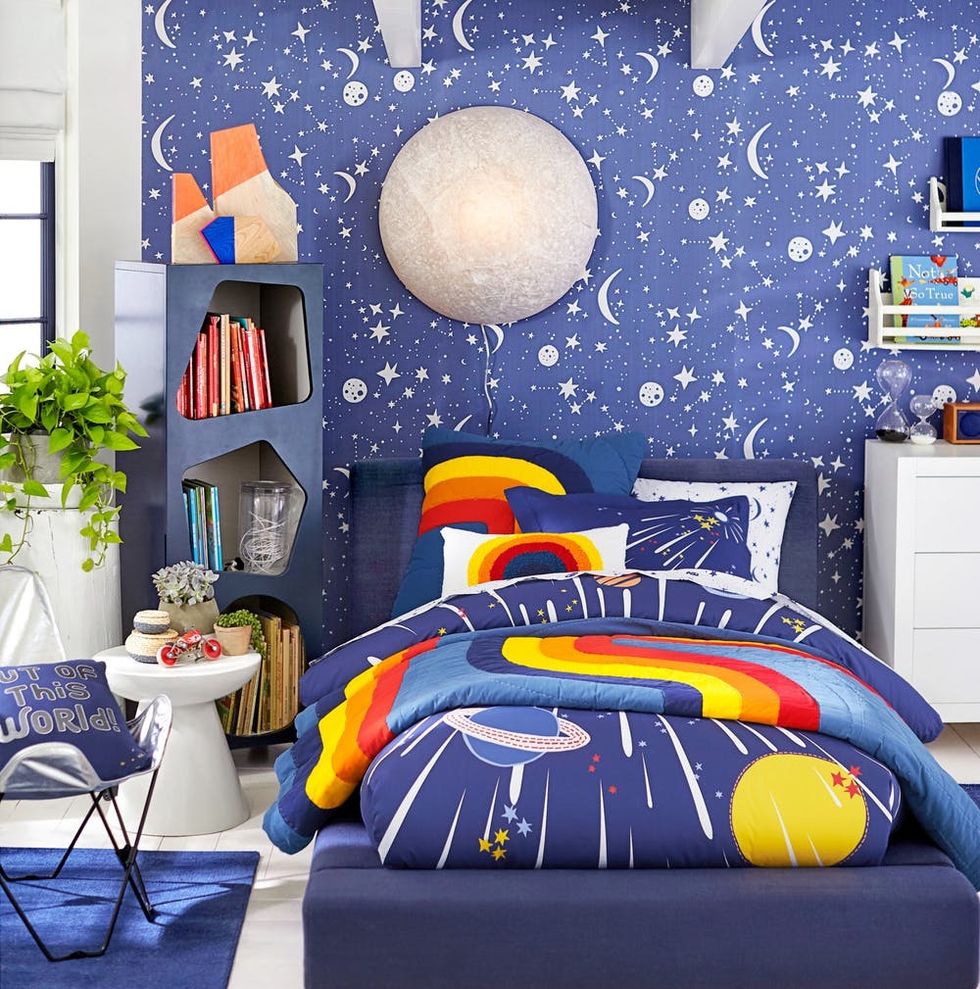 This special mother-daughter bond played a BIG role in the selection of each product, down to their very own playtime. "I know, for example, that if we have a fluffy rug on the floor, she's more likely to play on the floor in her room. I know that if we have a certain kind of lighting she's more likely to sleep. I designed the collection with all of this in mind," said Blakeney. This creative momma knows best!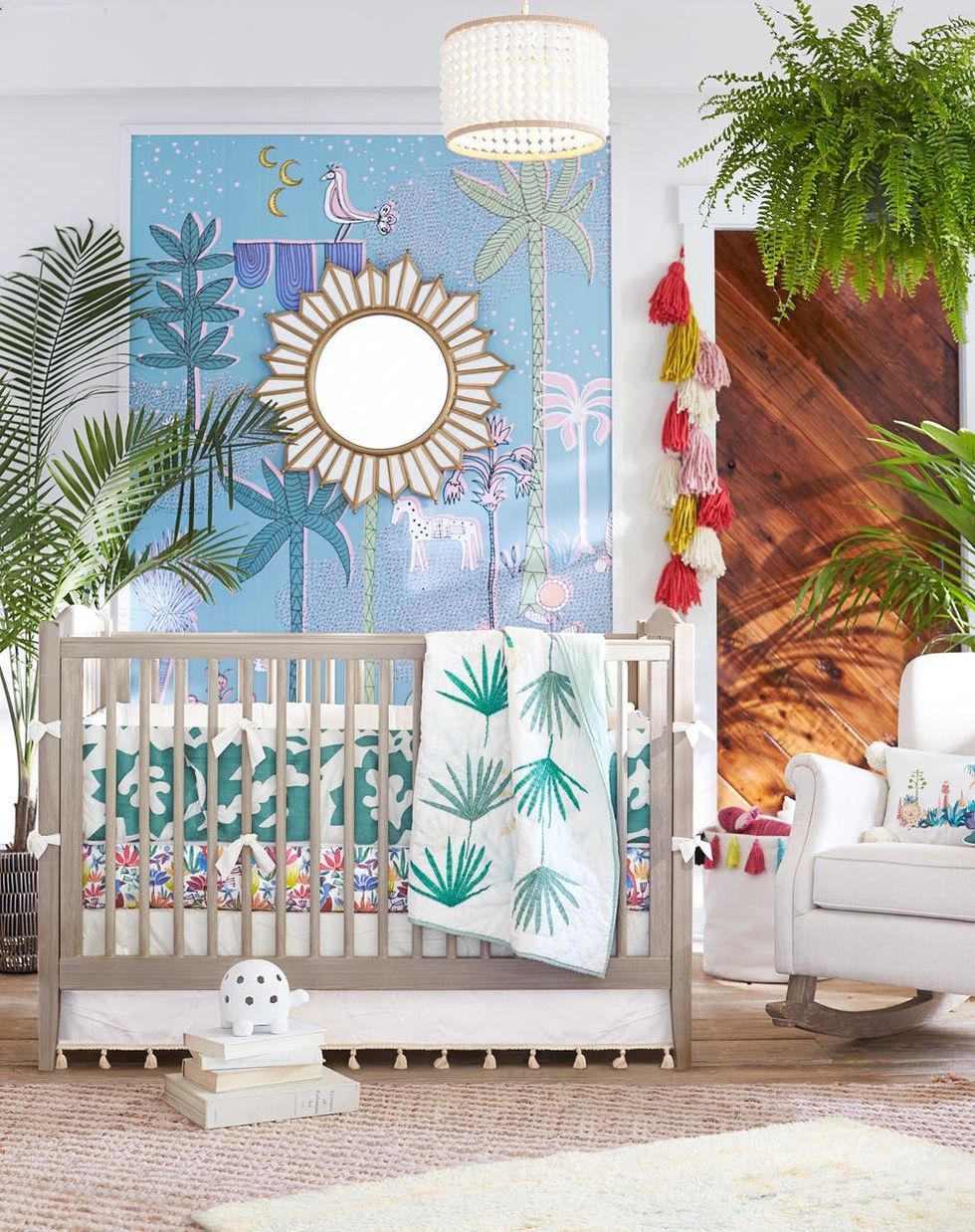 So, when it comes to styling the pieces in your home, it should come as no surprise that Blankeney's decorating secret is to consult the kiddos. "Let them pick colors and pieces. Paint together. Turn decoration into a fun weekend activity. Do it together. Do it with love and with a spirit of fun!"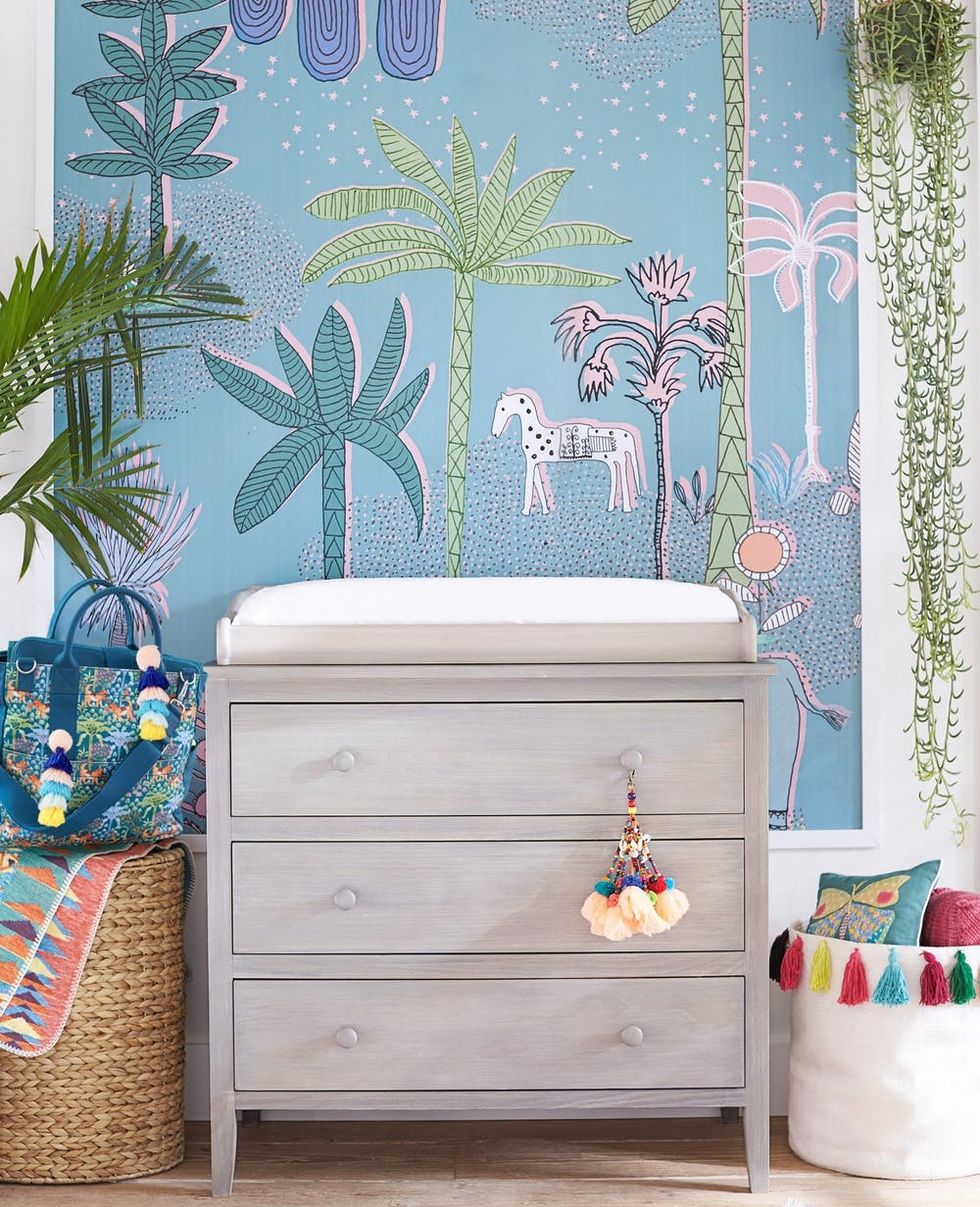 Prices for the Justina Blakeney for Pottery Barn Kids line range from $17 to $1,400 and will be available later this month online and in select stores. Consider it the perfect way to add some magic to your home long after the holiday season is over.

Looking for more boho-chic decor? Follow us on Pinterest for additional tips and ideas.
Brit + Co may at times use affiliate links to promote products sold by others, but always offers genuine editorial recommendations.
(Photos via Pottery Barn Kids)
Sarah Schuh
Home Decor. Entertaining. Travel. Lifestyle. 'Grammer, dreamer, trip planner. Forever coming up with my next creative endeavor. Until then, I'm documenting everything I like on paper, er, the digital world.