Time-Saving Kitchen Tools You Need to Cut, Chop, Slice, and Dice Anything in No Time
Apr 23, 2017
Pros say the cooking magic is all in the prep, but that's also where the time suck is. So if quick and easy is your jam, you'll want to add a few specialty kitchen tools to your arsenal. We're not talking just pretty accessories or crazy-fun gadgets — not that there's anything wrong with those! But you need some real prep-work essentials. Here are 14 must-haves that will help you cut, chop, slice, and dice your way to a delicious meal in no time.
---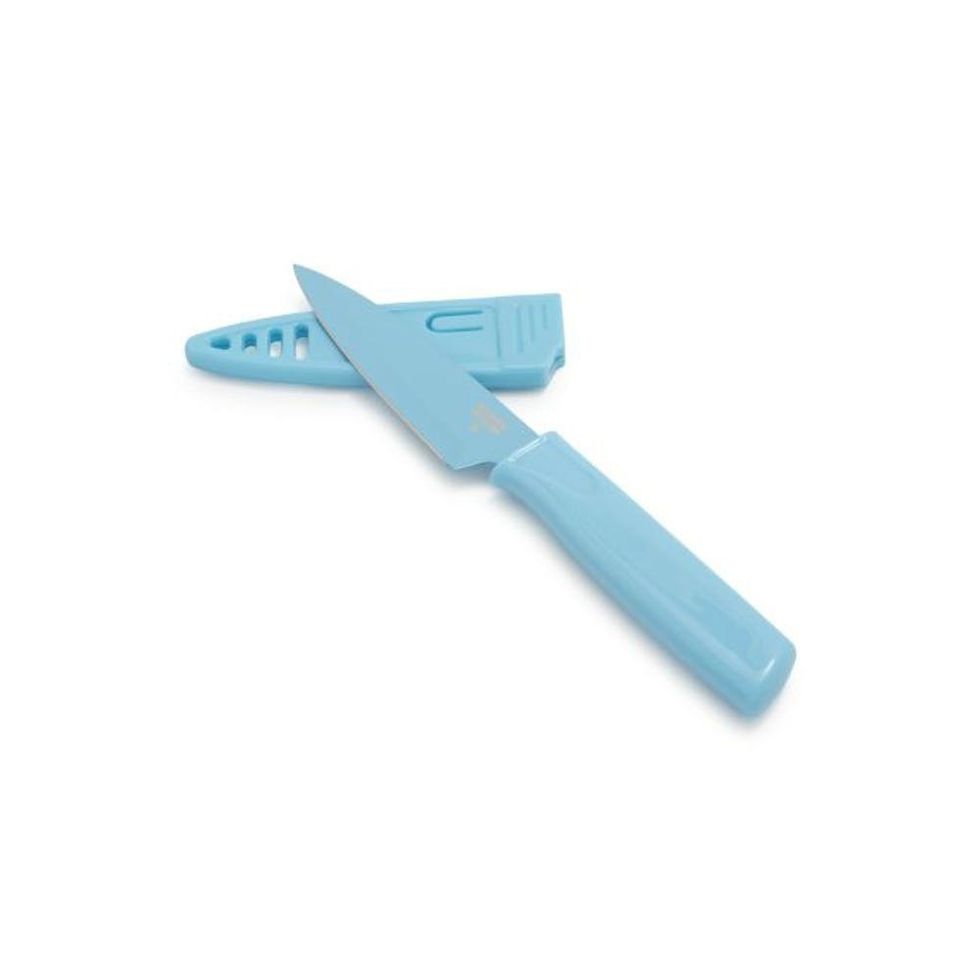 1. Kuhn Rikon Colori Paring Knife ($10): Food bloggers and food industry pros alike HEART this paring knife big time. It's cute, inexpensive, and easy to clean, and the blade remains sharp for years.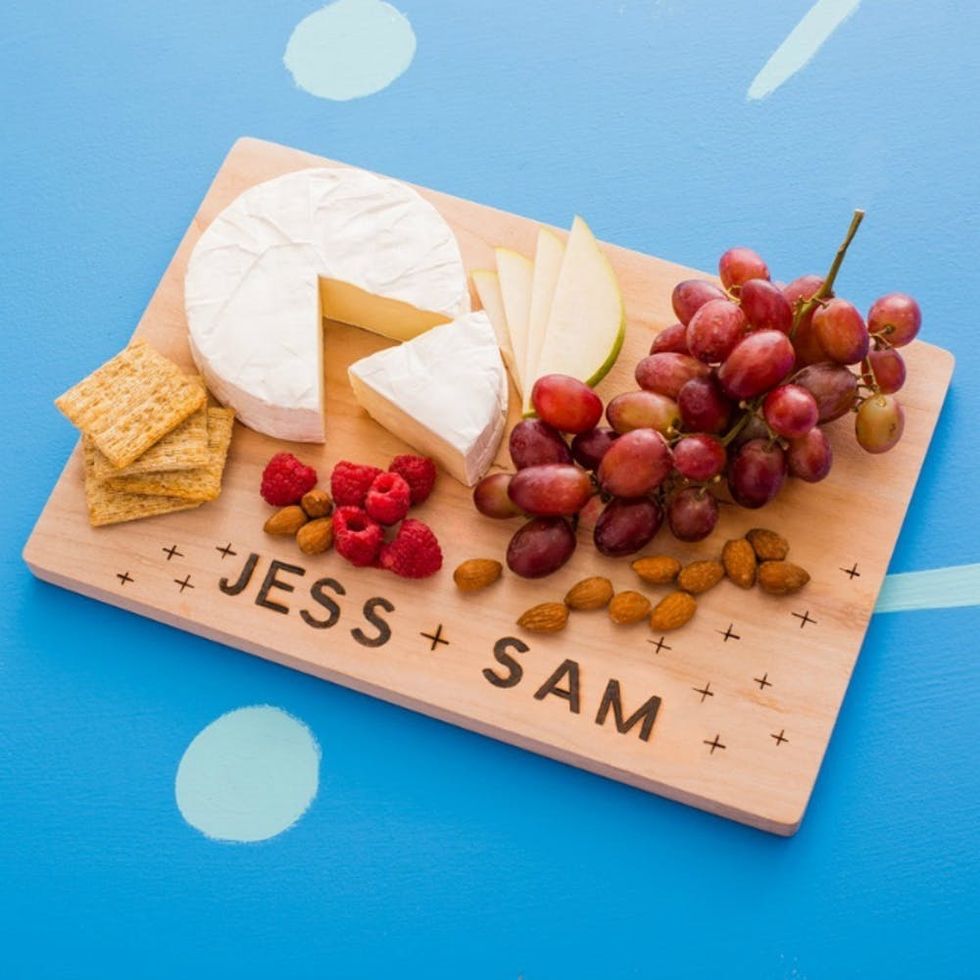 2. Target x Brit + Co Wood Burned Cutting Board ($25): You can't prep food without a cutting board, but why buy an ordinary one when you can put your creative stamp on yours? The cutting board in the Brit + Co collection for Target is personalized AND a fun DIY.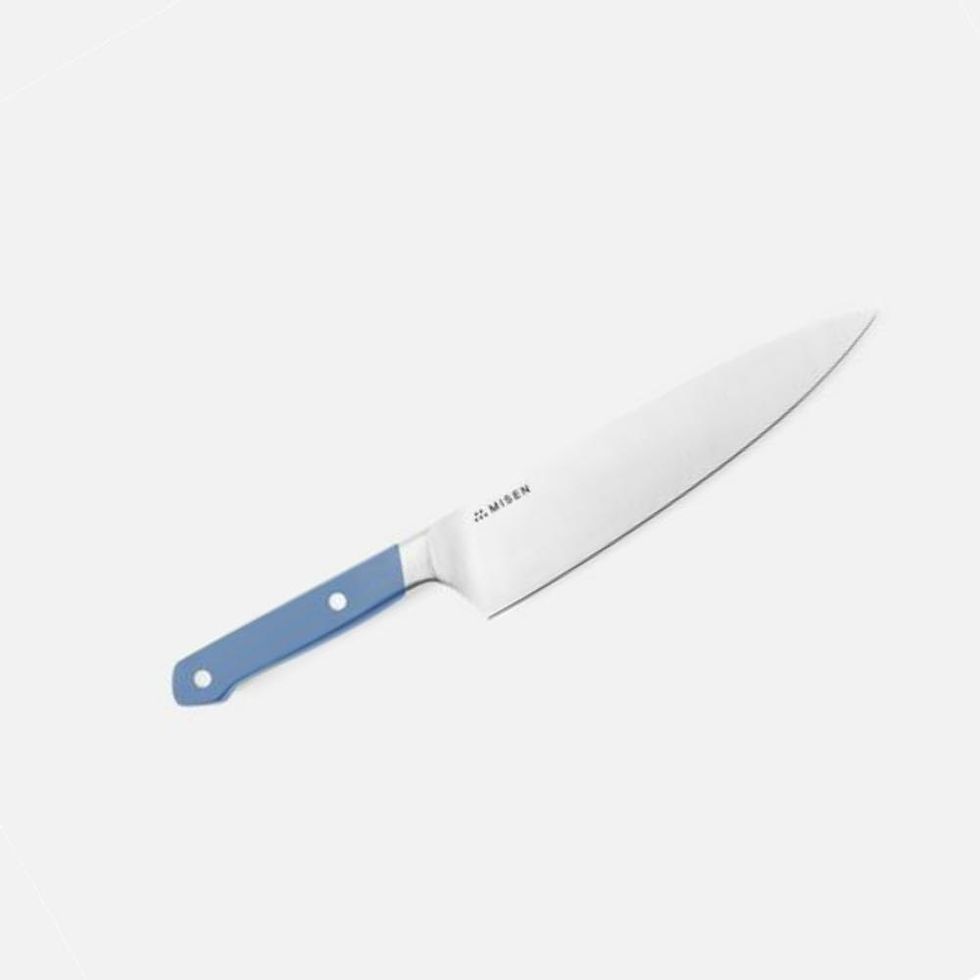 3. Misen Chef's Knife ($65): This Kickstarter knife was designed to take the place of an entire knife set and provide the perfect blade for any prep job. It's also the least expensive high-quality chef's knife around. If you can only have one, make this your pick.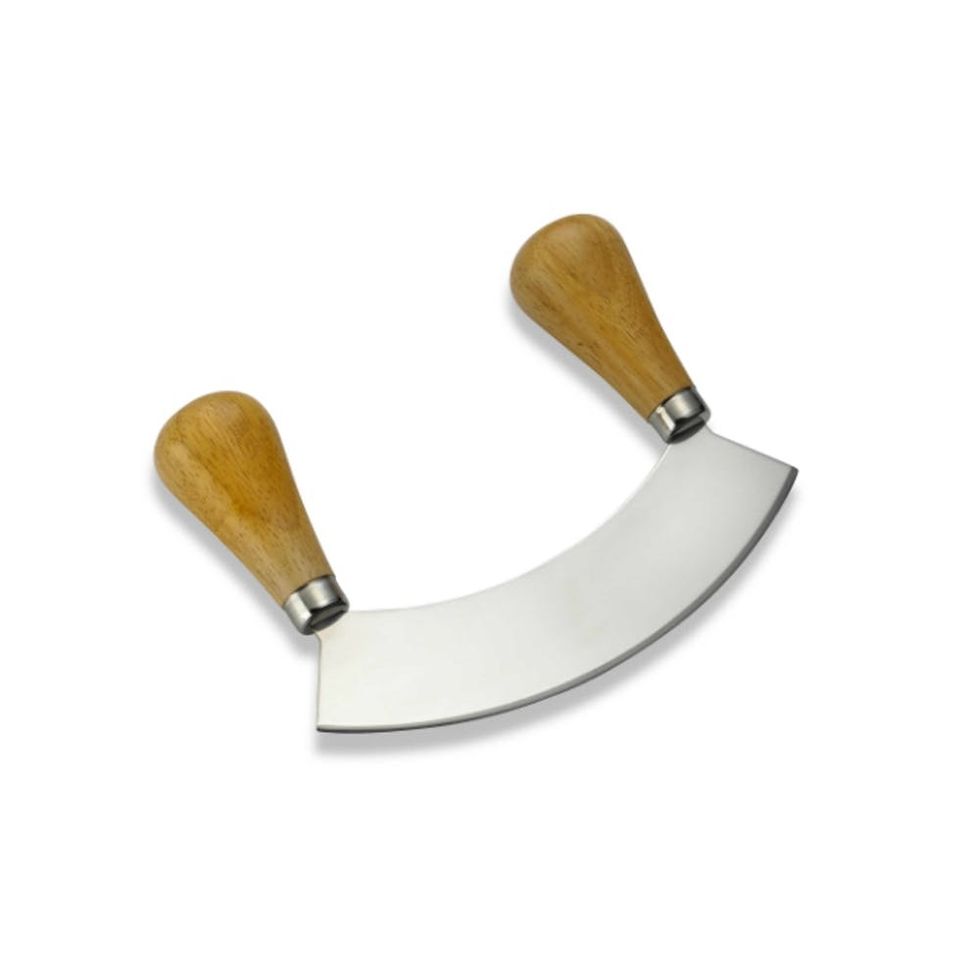 4. HIC Mezzaluna Rocking Vegetable Chopper and Mincing Knife ($7): This crafty little tool makes mincing and chopping SOOOOO easy. Just rock it like a seesaw and watch your perfectly minced fresh herbs pile up.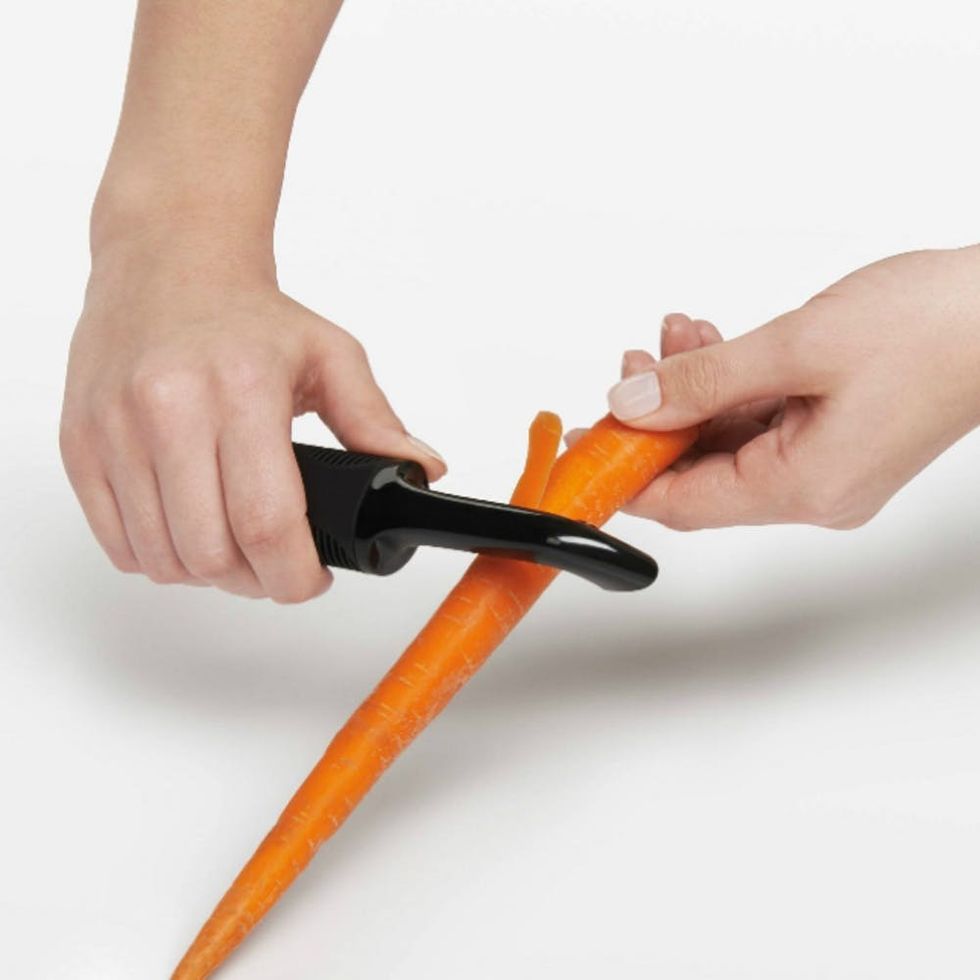 5. OXO SoftWorks Swivel Peeler ($8.50): You'll appreciate this peeler's comfort grip any time you've got produce to prep. The built-in cutter at the tip makes extracting bruises from fruit or eyes from potatoes a breeze.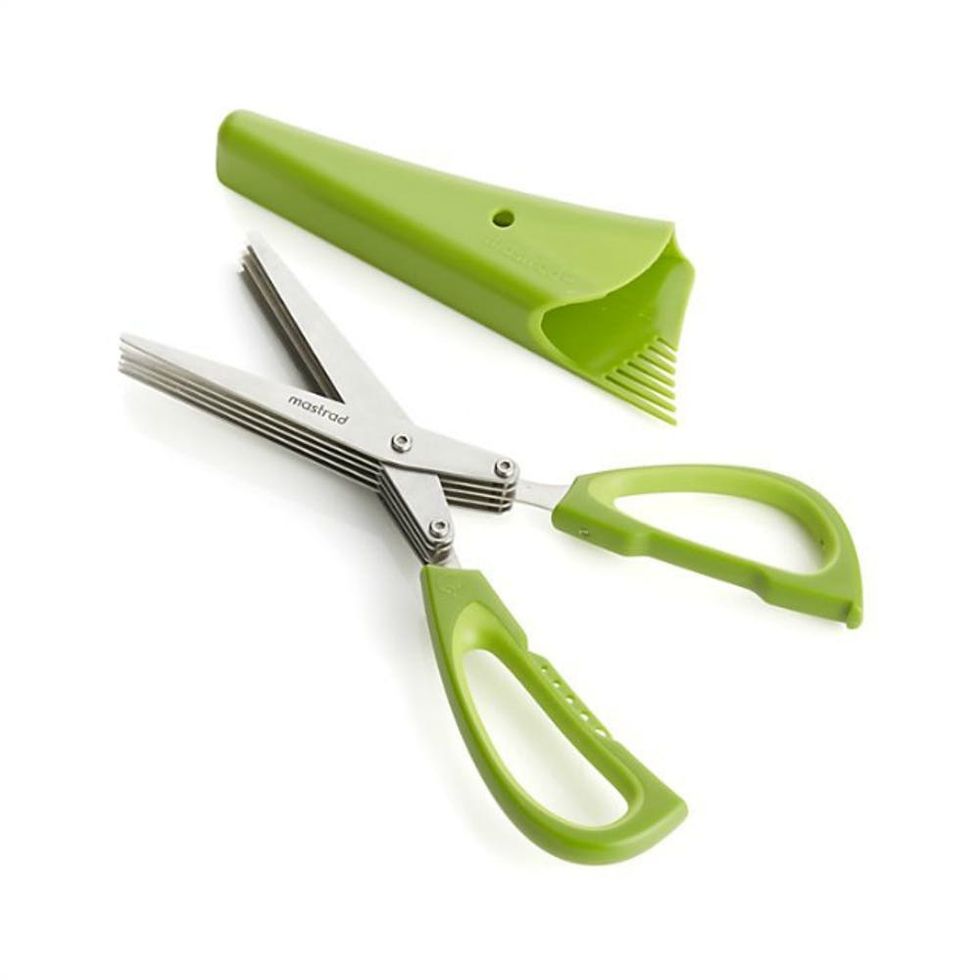 6. Crate & Barrel 5-Blade Herb Scissors ($12): Sure, you could use ordinary household shears to cut your herbs, but this five blade version will do the job in a jiffy.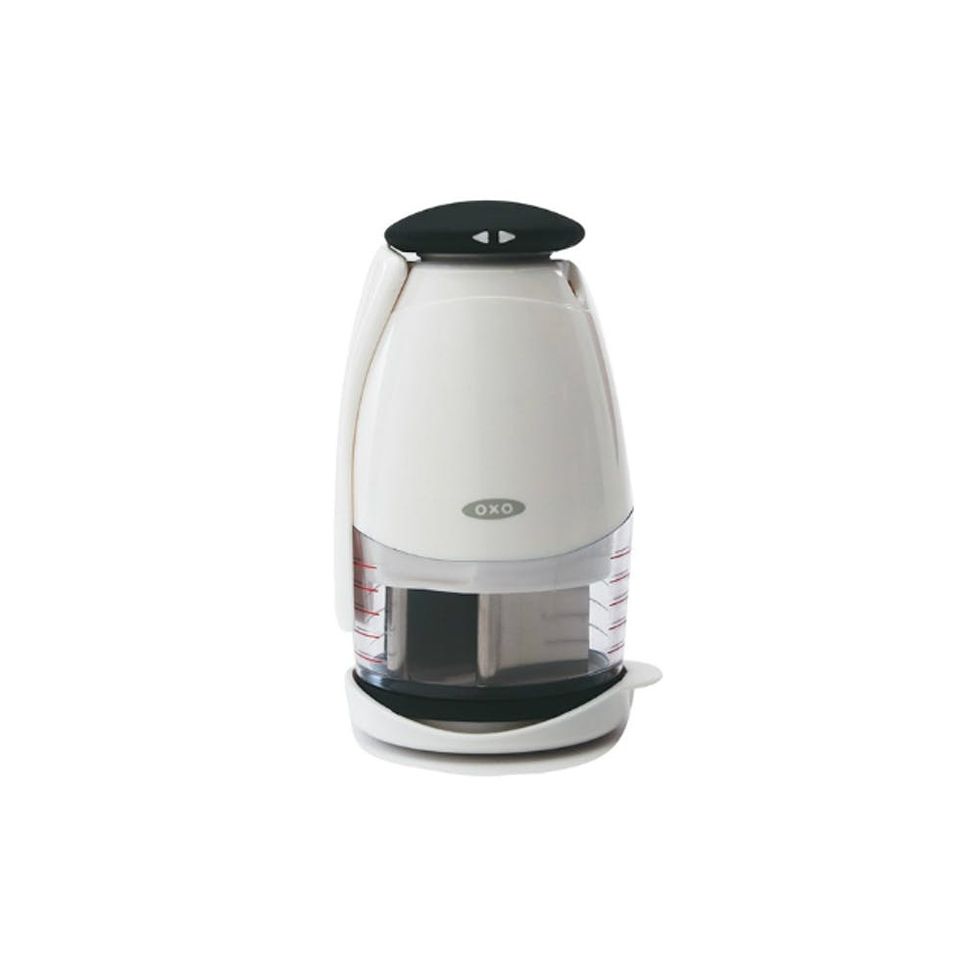 7. OXO Good Grips Mini Chopper ($13): Jarred garlic may be good in pinch, but when you're bringing on the flavor bomb, you want fresh. This dishwasher safe press-chopper delivers all the gusto with the ease of store-bought.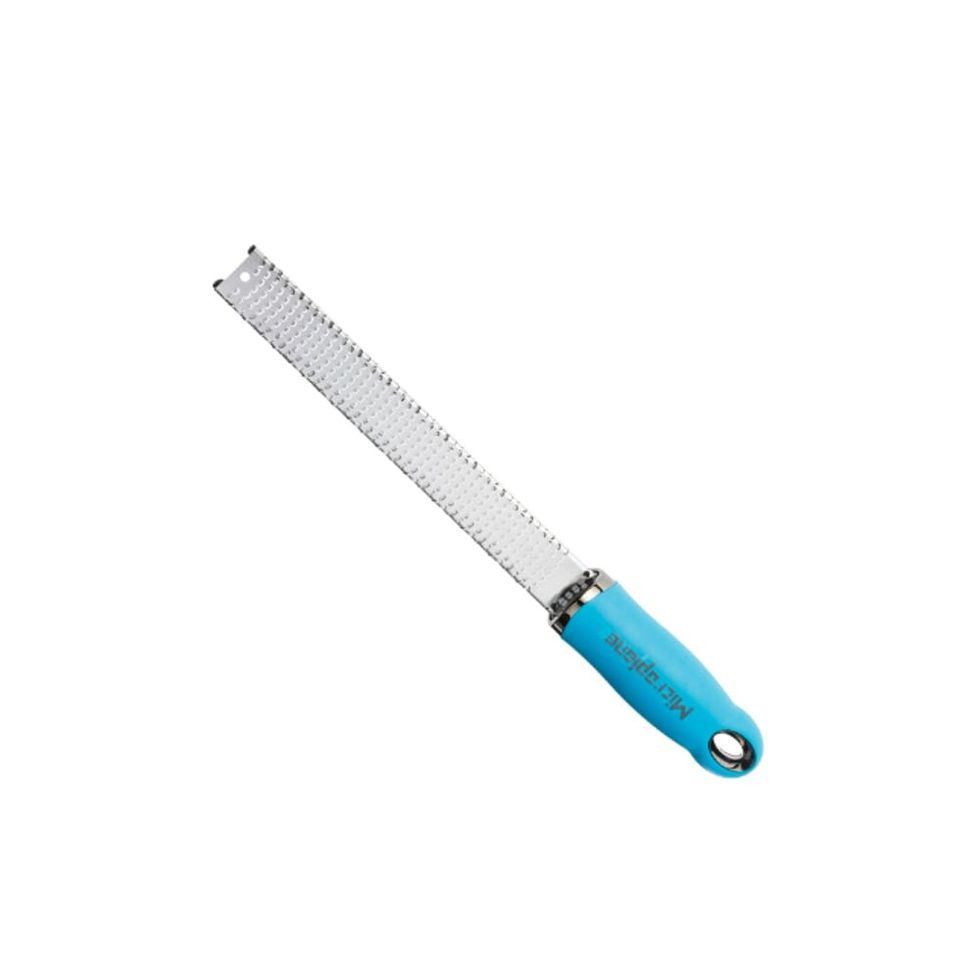 8. Microplane Citrus Zester ($15): Every cook needs a Microplane on hand for zesting citrus fruits and grating ginger and garlic. Pros prize this one for its razor-sharp teeth and comfortable grip.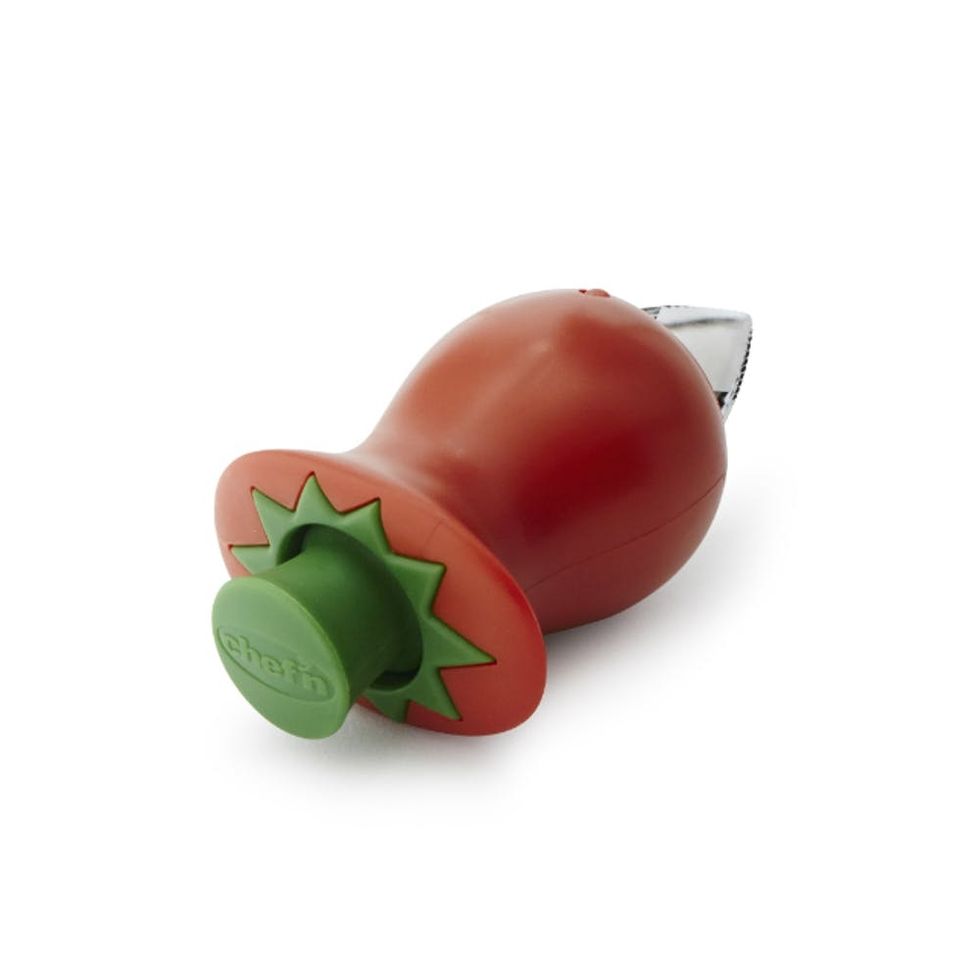 9. Chef'n Hullster™ Tomato Corer ($10): This cute little huller looks like something Strawberry Shortcake might have dreamed up, but it removes the core from a tomato with ease.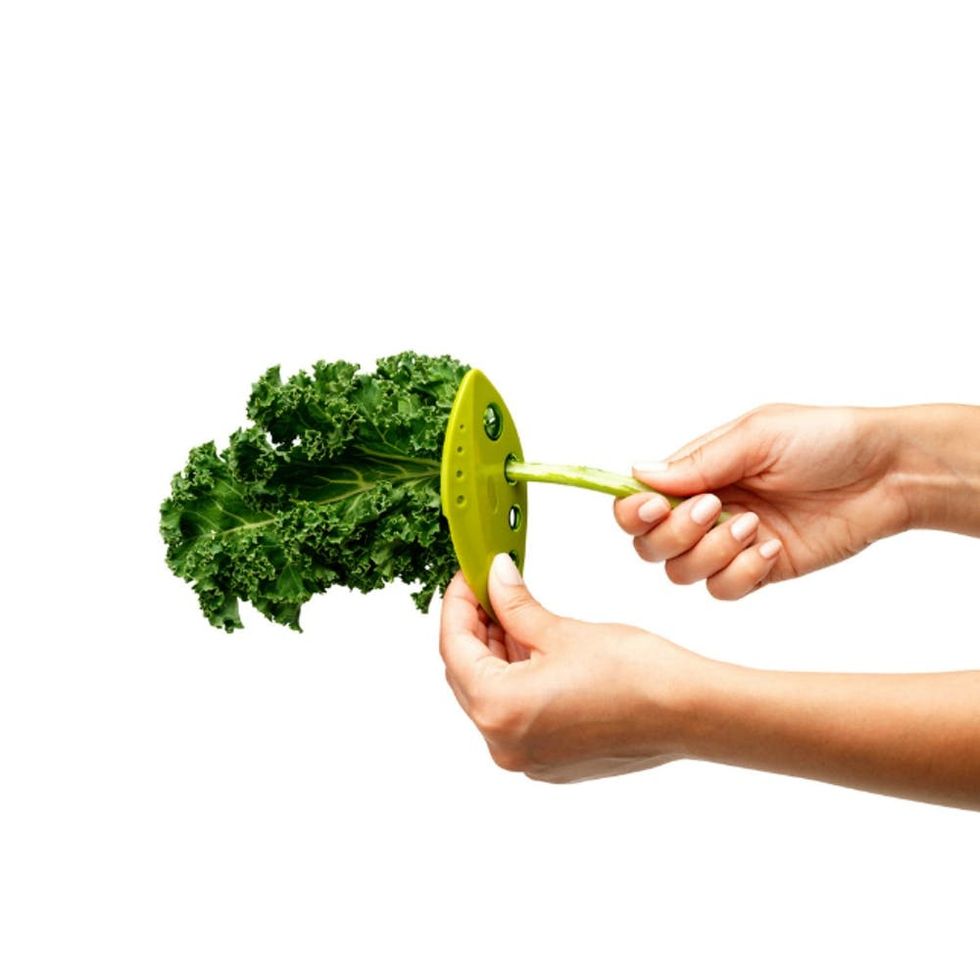 10. Chef'n Looseleaf Kale and Greens Stripper ($8): From stripping herbs to cleaning kale, this little kitchen gem is a must-have. It's like having your own sous chef working beside you at the counter.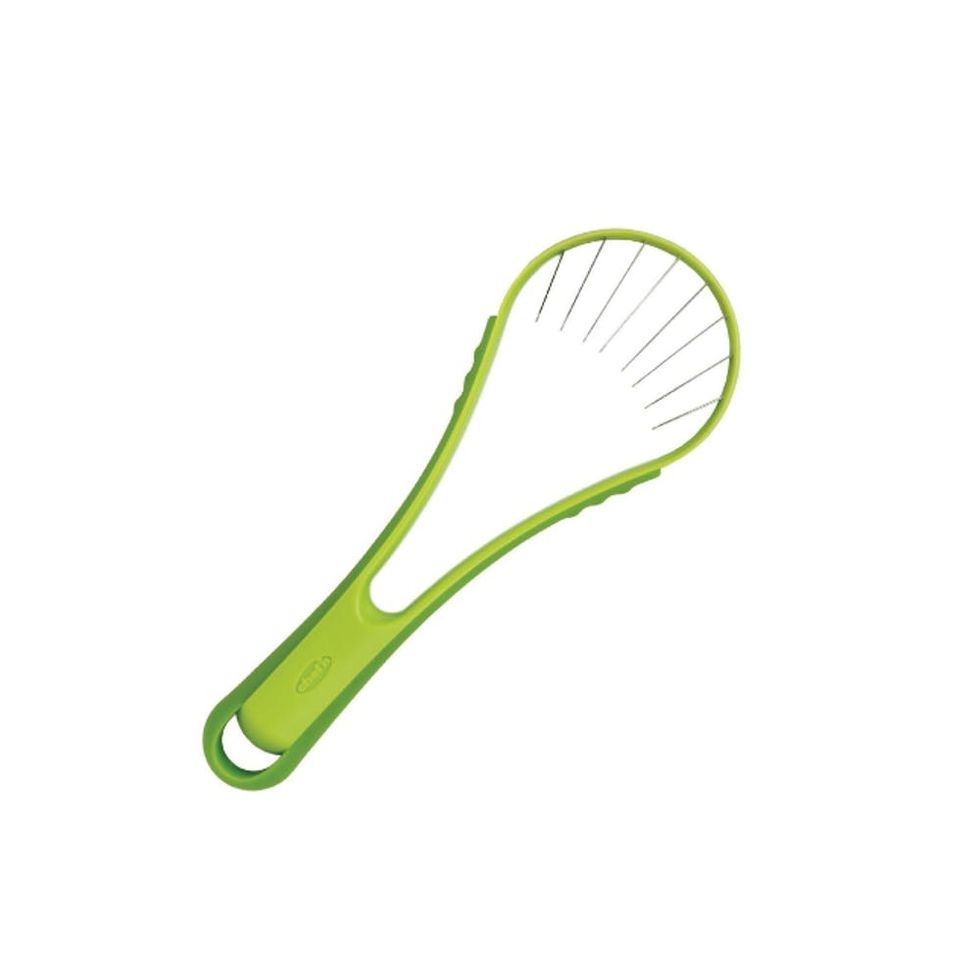 11. Chef'n Flexicado Flexible Avocado Slicer ($12): Unlike some other flexible slicers, this one has stainless steel blades, giving you picture-perfect pieces every time. We predict more avocado toast in your future!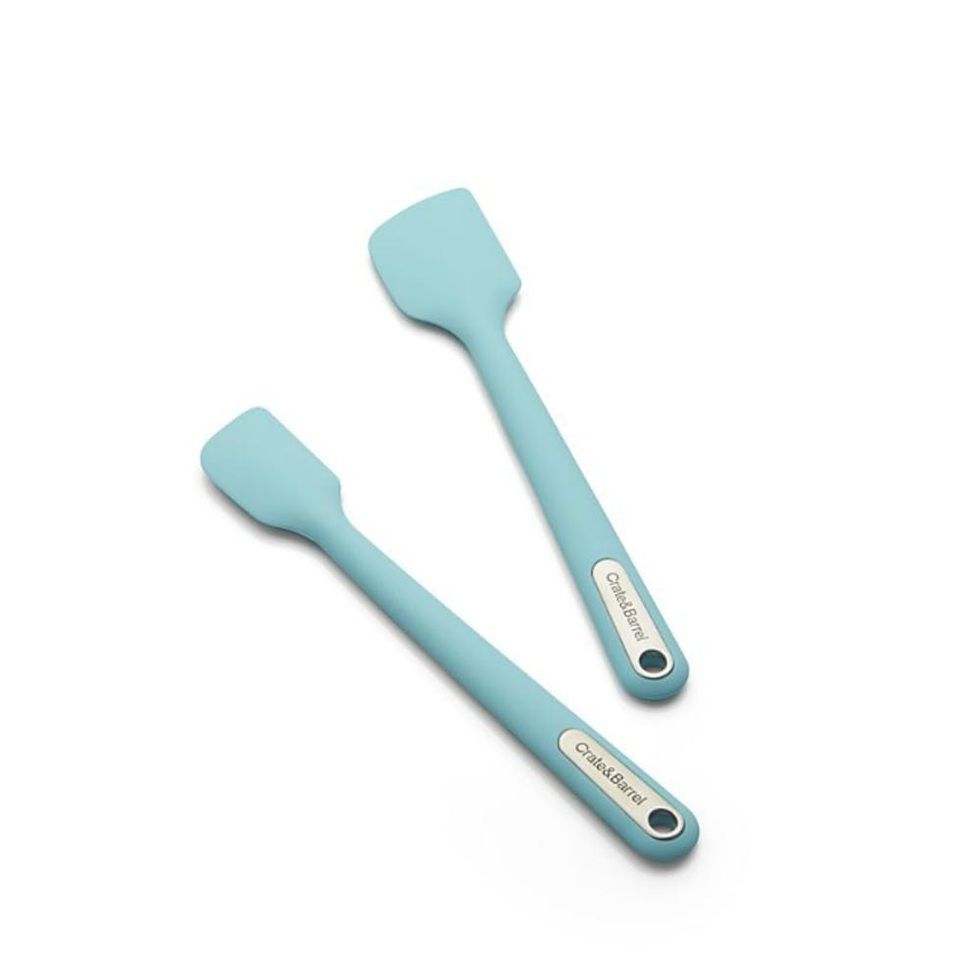 12. Crate & Barrel Aqua Silicone Large Spatula ($9): You'll find yourself reaching for these spatulas with the flexible heads whenever you're scraping bowls or plating out Insta-worthy presentations.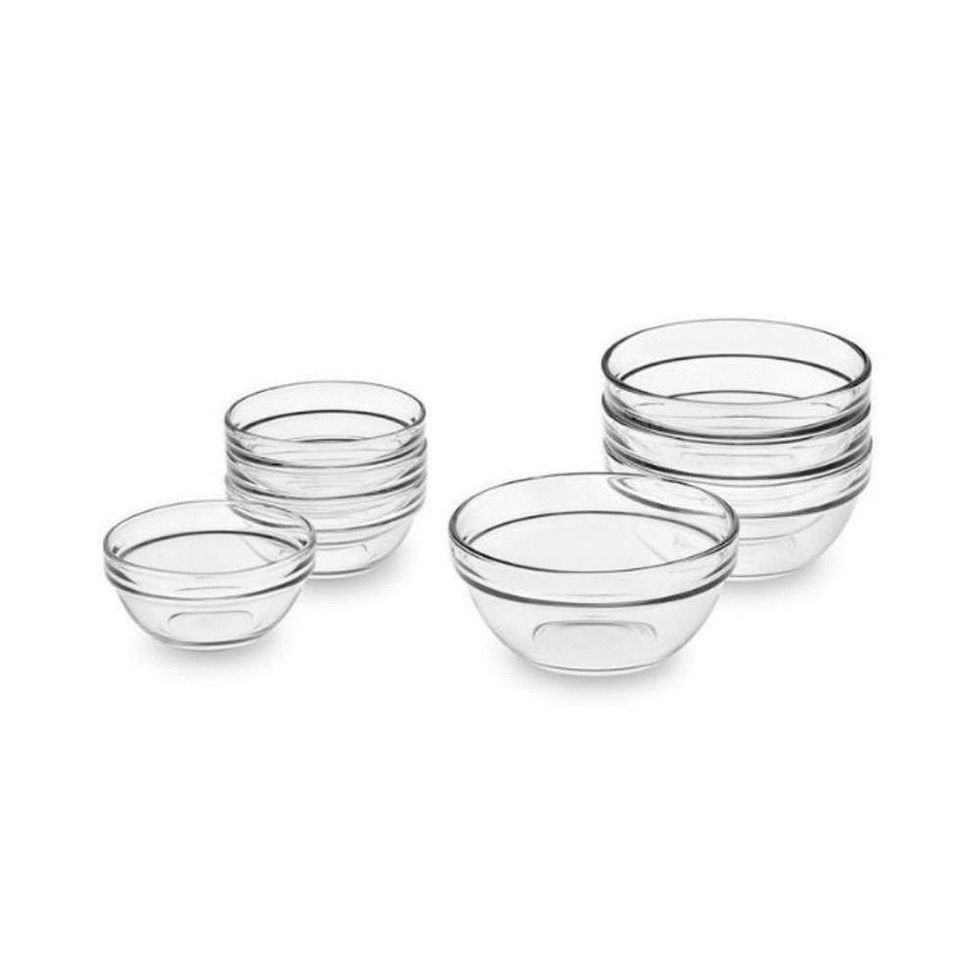 13. Williams Sonoma Glass Prep Mixing Bowls ($25 / set of eight): The secret to quick and easy cooking is to have all your ingredients prepped and at the ready before you start cooking. With these nesting prep bowls, you can set up your mis en place like a pro.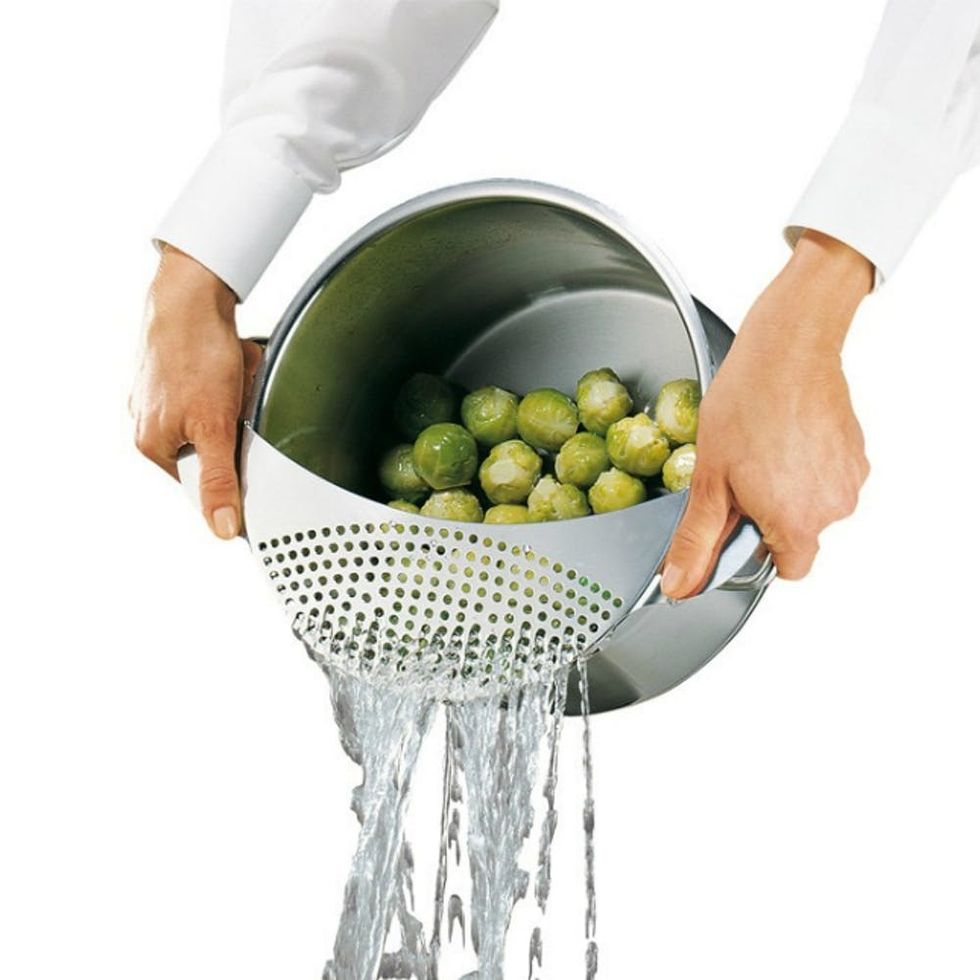 14. Kuchenprofi Pot-Top Strainer Sieve ($18): So much handier than a colander, this clever sieve attaches to any standard 13-inch pot, allowing you to blanch and drain veggies on the fly.
If you're *mastering* the cooking basics, follow us on Pinterest for more.
Brit + Co may at times use affiliate links to promote products sold by others, but always offers genuine editorial recommendations.
Sally Jones
Sally Jones is a writer and editor living in New York City. She has worked at many websites including iVillage, Ladies Home Journal, More, Parenting, Cosmopolitan, The Knot and YourTango, in jobs ranging from editor to COO. Renovation and interior design are her
unhealthy obsessions
hobbies. She has renovated every home she's lived in, including the rentals, and like... whoa, who does that? You can catch her at her blog
Renov8or
.