7 Lap Desks That Don't Totally Suck
May 04, 2013
Let's face it, we all end up working on our couch, in an easy chair, or even in bed when the going gets really tough. You've probably tried using a pillow as a lap desk more than once, or maybe a hefty coffee table book. Or maybe, just maybe, you still have one of those bean bag style lap desks with a Lisa Frank design on it from the '90s. If you're in that category, no need to read on.
---
If, however, you're like the rest of us though, you definitely want to check out these 7 lap desks that don't make you feel like a middle schooler. (For the exact opposite, check out 10 ways to make your own standing desk!)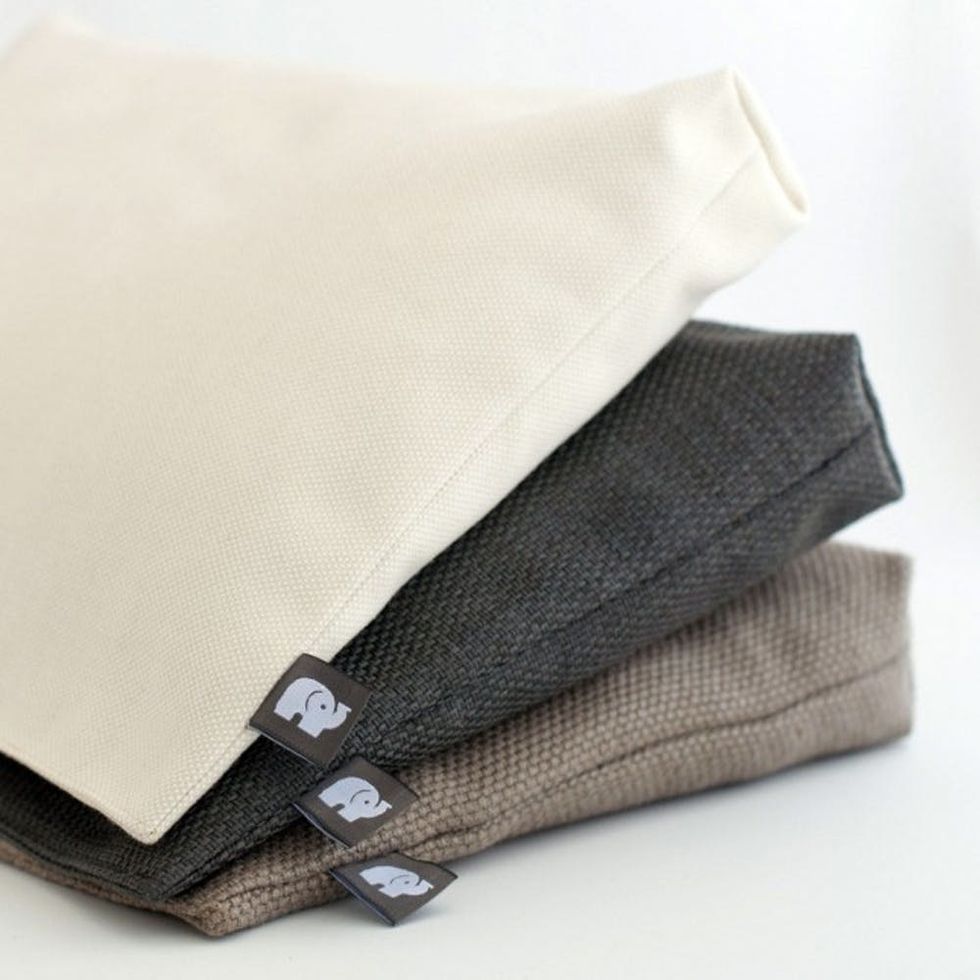 1. Tembo Laptop Cushion ($35): This convenient cushion is perfect for perching a laptop, tablet, or a hearty hardcover book. Perhaps a DIY tutorial is in order?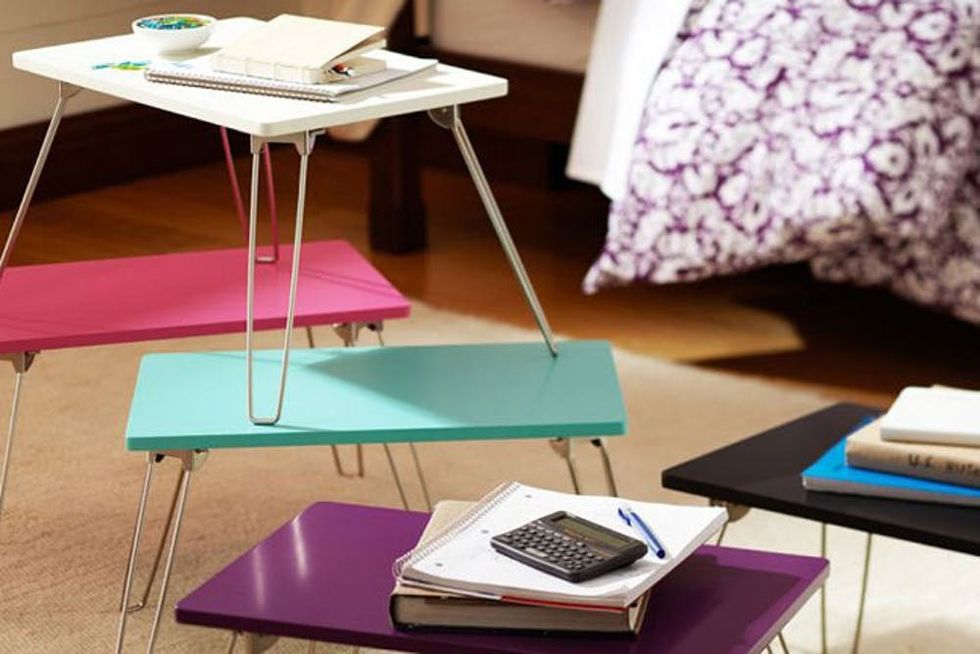 2. Flip-Out Lap Desk ($49): Flip out! Seriously, this find is from Pottery Barn Teen – what what! We love the bold colors and simple design. And when you don't feel like working, this doubles as a solid catch-up-on-Modern-Family viewing center.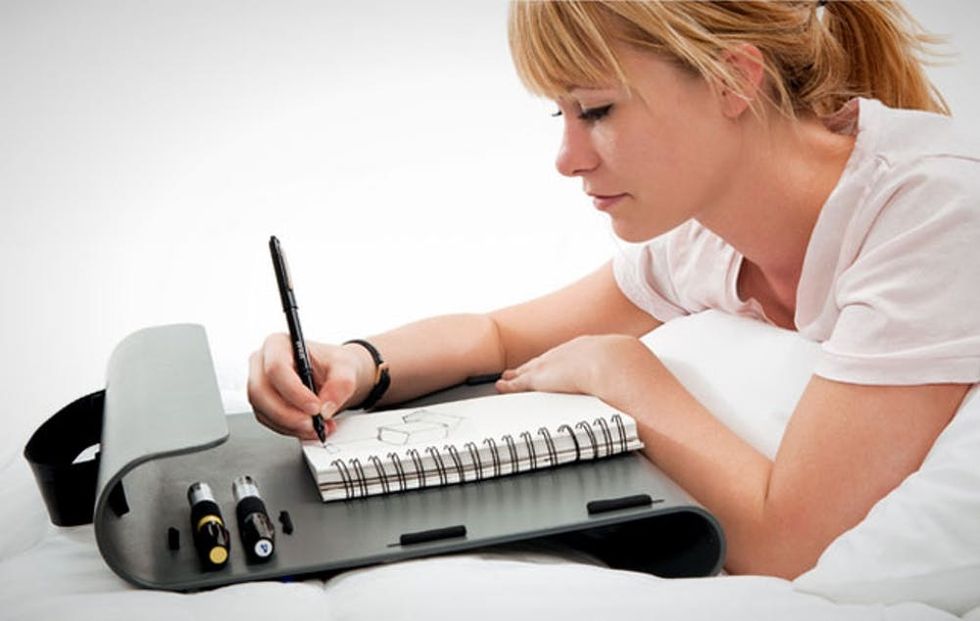 3. Scribe ($33): Naturally, the folks at Quirky are on the scene. The Scribe works as both a lap desk and a desk for when you just want to use your entire bed as a desk. We love the pen holders the most :)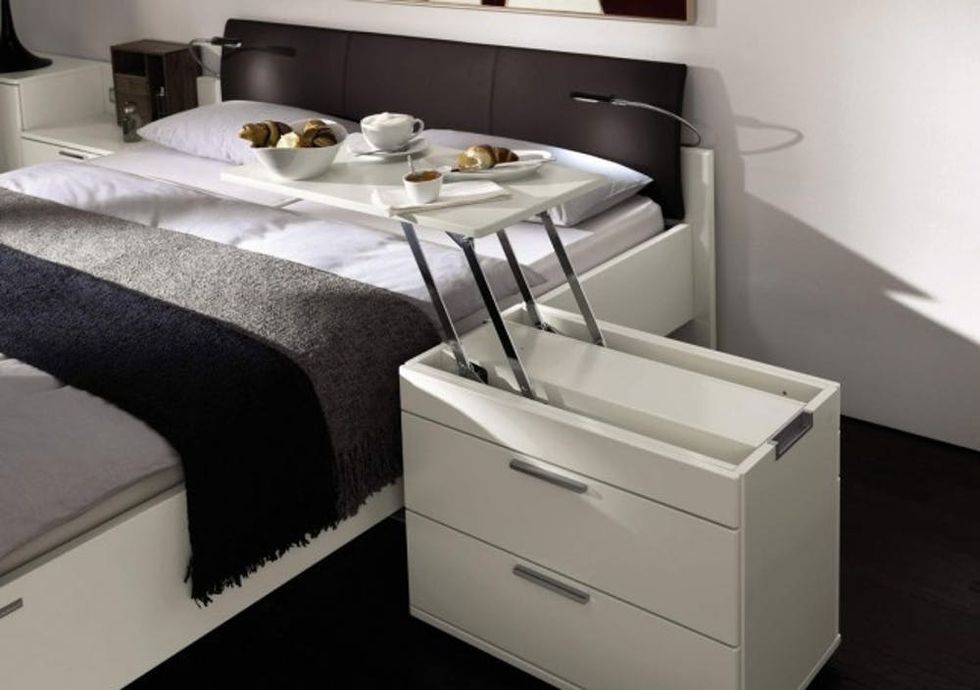 4. La Vela Extendable Bedside Desk (contact to order): This is a nightstand we can get behind! Now, who's bringing us breakfast?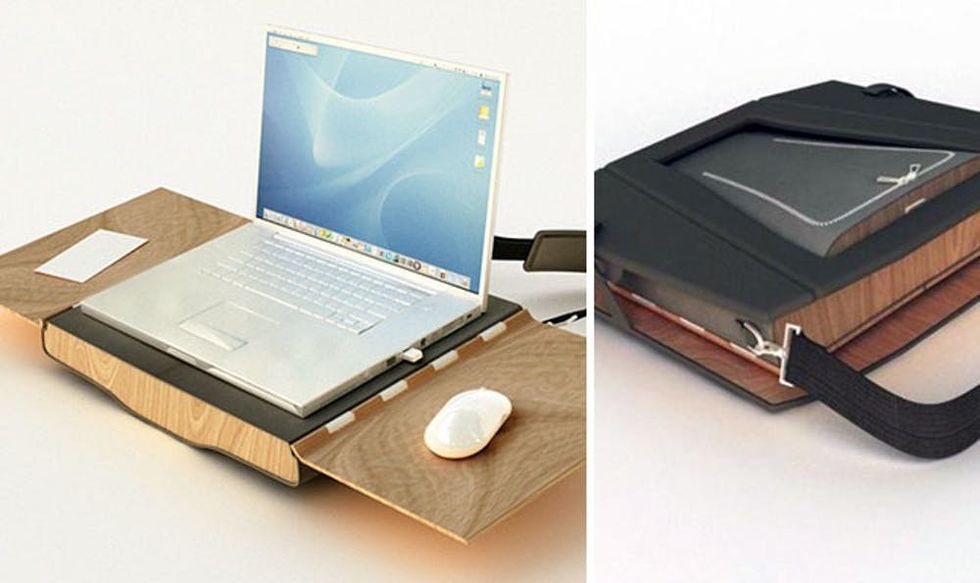 5. OpenAire (concept): It's a messenger bag that doubles as a desk! We can't wait to see this concept come to life.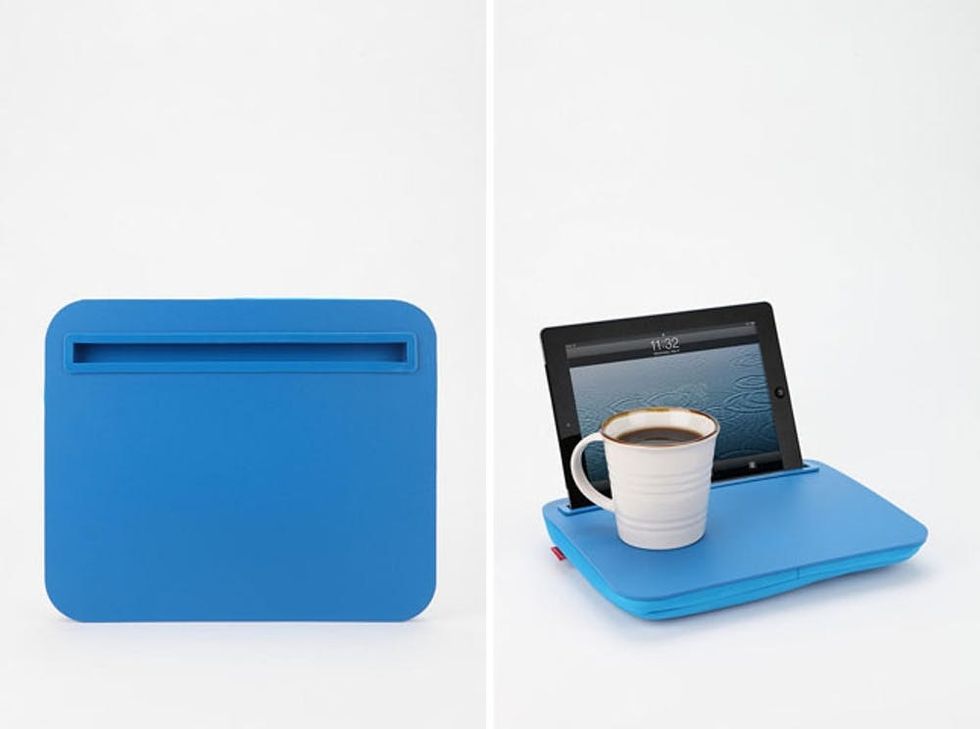 6. iDesk ($14): The iDesk is one of many iPad-specific accessories, but we can't say we recommend keeping a hot cup of coffee on an uneven surface right next to your iPad.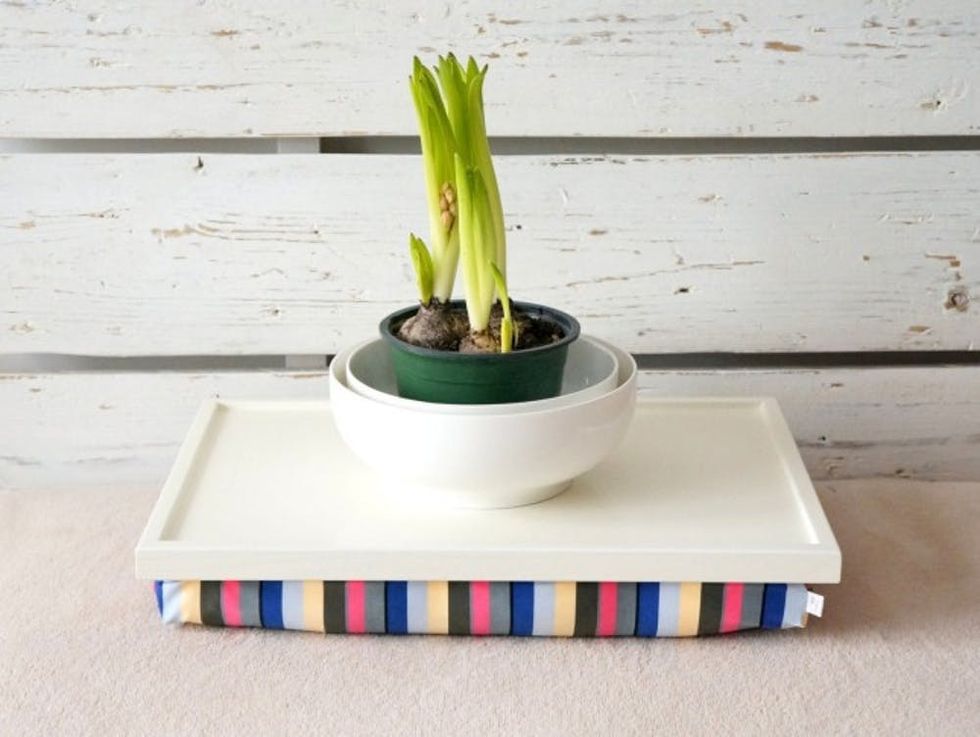 7. Striped Lap Desk ($46): Put a plant on it! As simple and old school as this is, it's definitely our favorite. We love the bold stripes and sleek look.
Do you use a lap desk? What are your homespun tricks for working on your couch or on your bed? Tell us in the comments below.
Anjelika Temple
As Chief Creative Officer and Founding Partner at Brit + Co, Anjelika Temple brings her voracious consumption of all things creative and colorful to DIY projects, geeky gadgetry finds and more. When she's not DIY-ing her heart out, you'll find her throwing dinner parties with friends or adventuring with her husband David, their daughter Anokhi, and their silly dog Turkey.