Tuesday's Tech of the Week: Quirky Edition
Jun 05, 2012
We love heading to Quirky every couple of weeks so we can check out newly invented gadgets for your home and office. If you're not familiar with Quirky, it's time for you to add it to your tech gadget rotation. It's a crowd sourced community where anyone can submit a product idea, fellow members of the Quirky community can vote and comment on whether to not it should be manufactured, and then folks everywhere can buy it!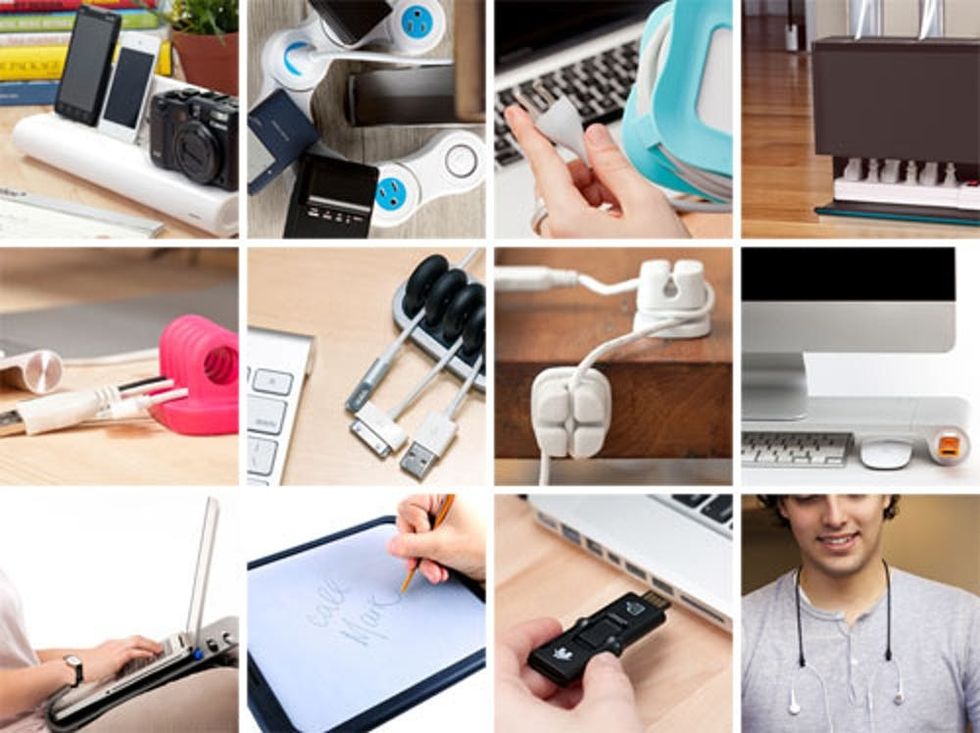 ---
You may recall seeing the Quirky Citrus Spritzer in our roundup of must-haves for the shortcut chef, and Stake, Quirky's do-it-all grilling tool. But today we turn to our workspace, and a dozen of our favorite tech-cessories, all available on Quirky. Here's to the future of innovation!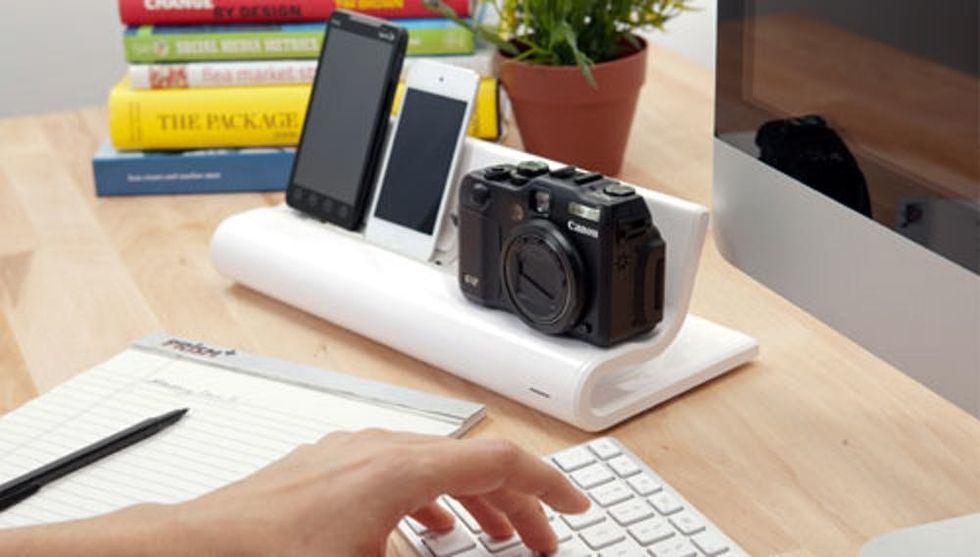 1. Converge Charging Station ($40): You've got your nightstand outfitted chicly for your phone, but what about your desk? Keep everything charged and on display with the sleek Converge. It's got 4 USB outlets for charging anything with a USB connection, whether the cord goes in on the side or bottom.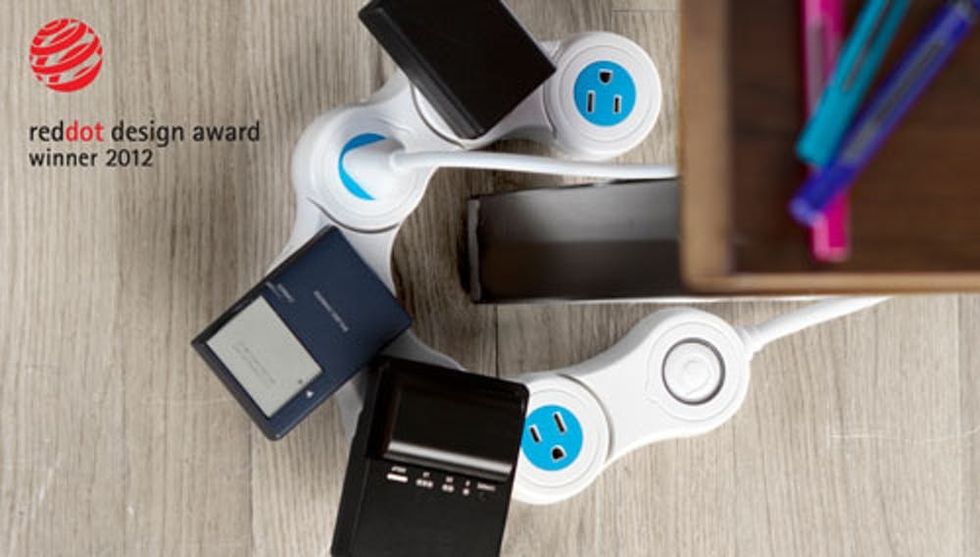 2. Pivot Power ($30): Sometimes a rectangular surge protector just doesn't get the job done. You can only fit one camera charger, your Jambox is left to fend for itself, and even your two-pronged laptop charger is in a rough way. Introducing the pivot outlet system, and can literally pivot to make sure all your tech-cessories get charged.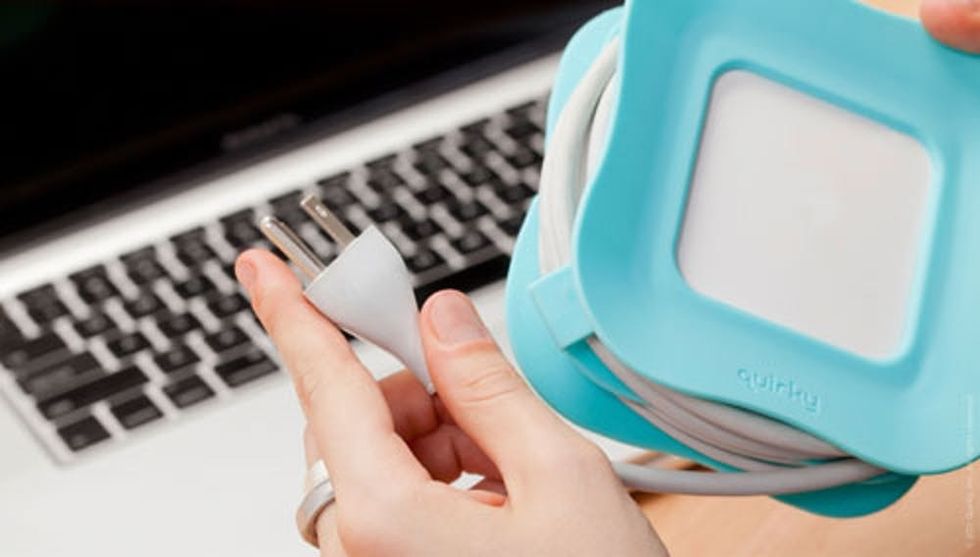 3. PowerCurl ($13): Speaking of power sources, what about all that cord? The PowerCurl is a simple clip-on cord wrap compatible with most standard Apple power adapters. It makes is super easy to unplug and pack up without untangling and removing random pieces of lint from your cord.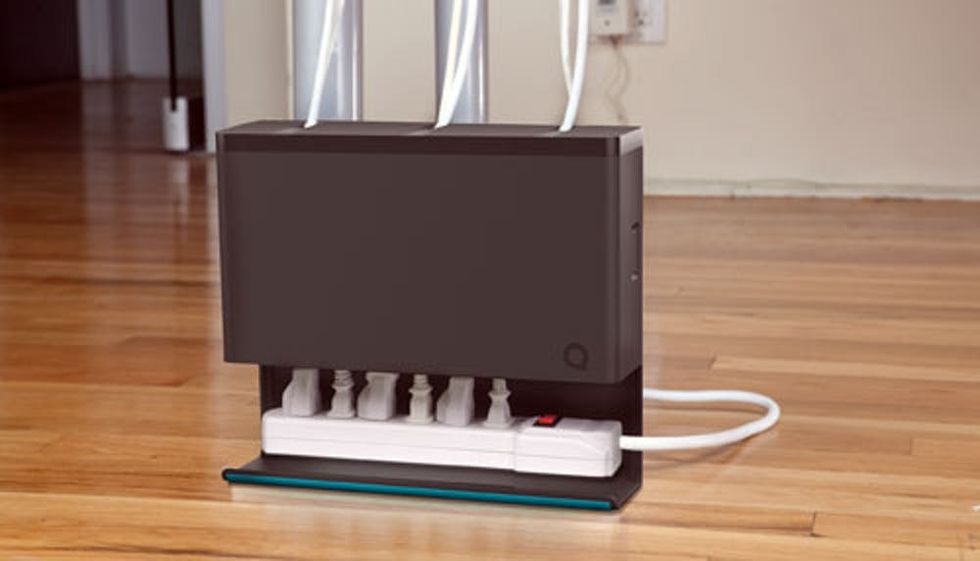 4. Plug Hub Cable Organizer ($30): Got a lot of plugs under your desk that keep getting caught on your chair wheels? Or just look messy? This plug hub, billed as an under-desk cord management station, hides your power strip and cords discreetly.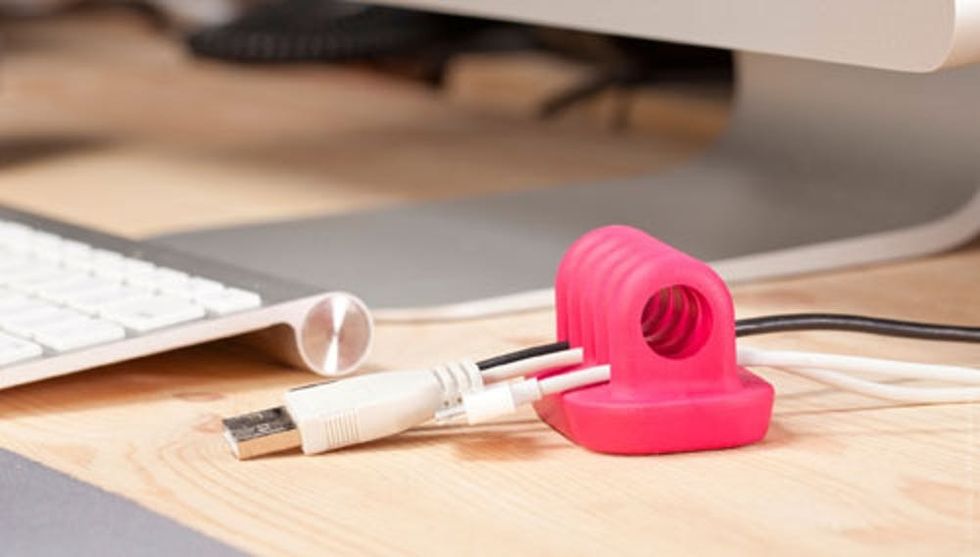 5. Cordies Cable Organizers ($10): And that brings us to cords, cords, and more cords. Or more specifically, cables. Once everything is plugged in to your very convenient under-the-desk cable organizer, how exactly will you keep it on your desk unless it's plugged in to your computer? If you're like us, you have a lot of gadgets that connect via USB and that piece of scotch tape that's holding them is looking mighty budget.
6. Metal Cordies ($14): The high end version of regular cordies, this metal number will match your Apple tech seamlessly.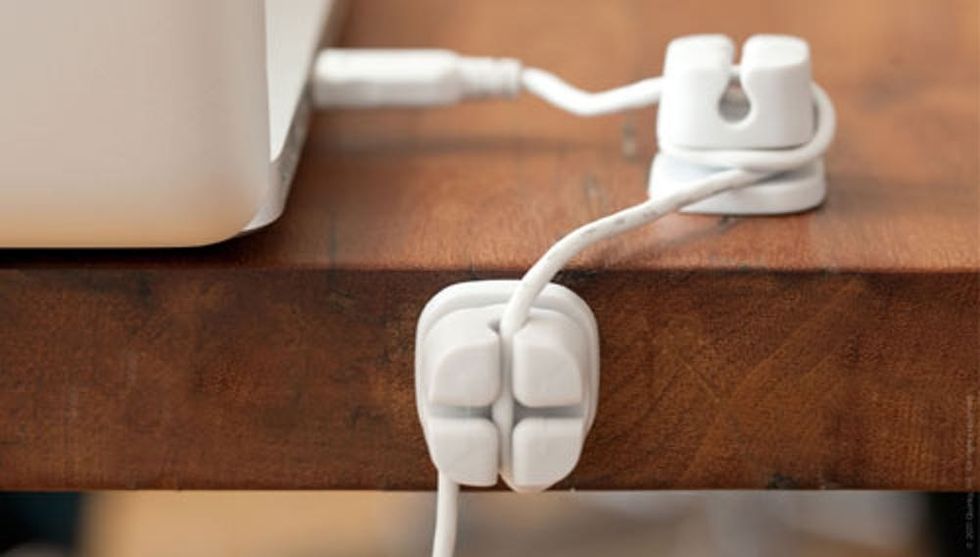 7. Cordlets Cable Anchors ($10): Three cheers for more cord management! Cordlets are similar to cordies, but with longer cords in mind. They help you create a streamlined workspace with as many 90 degree angles as you can dream of. These are particularly great for keeping your laptop power in place when you need to go mobile.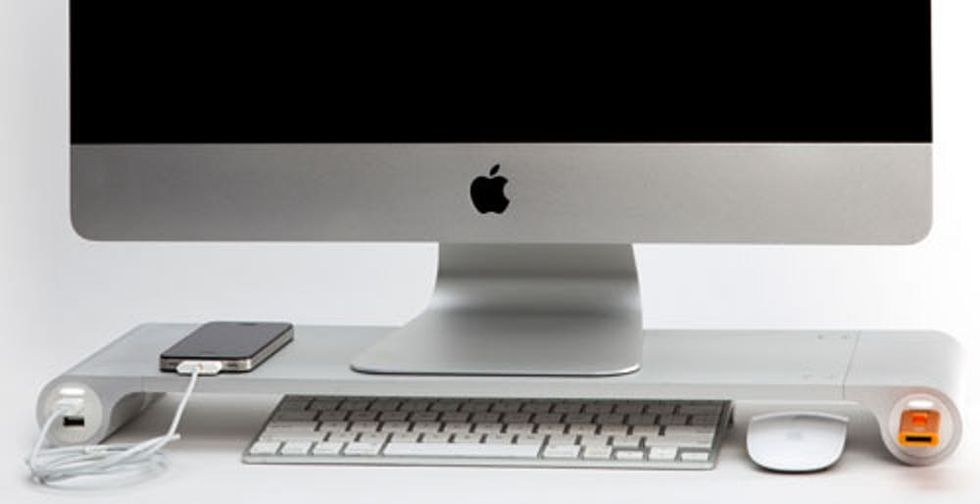 8. Space Bar Desk Organizer & Hub ($80): Now your cords are in place and perfectly organized every which way, but what about all the other odds and ends? The Space Bar creates a little nook of space right below your display, perfect for your mouse, keyboard, phone, and even an external hard drive. Plus, you get 6 USB ports, one mini-USB port and an AC adapter port! Solid.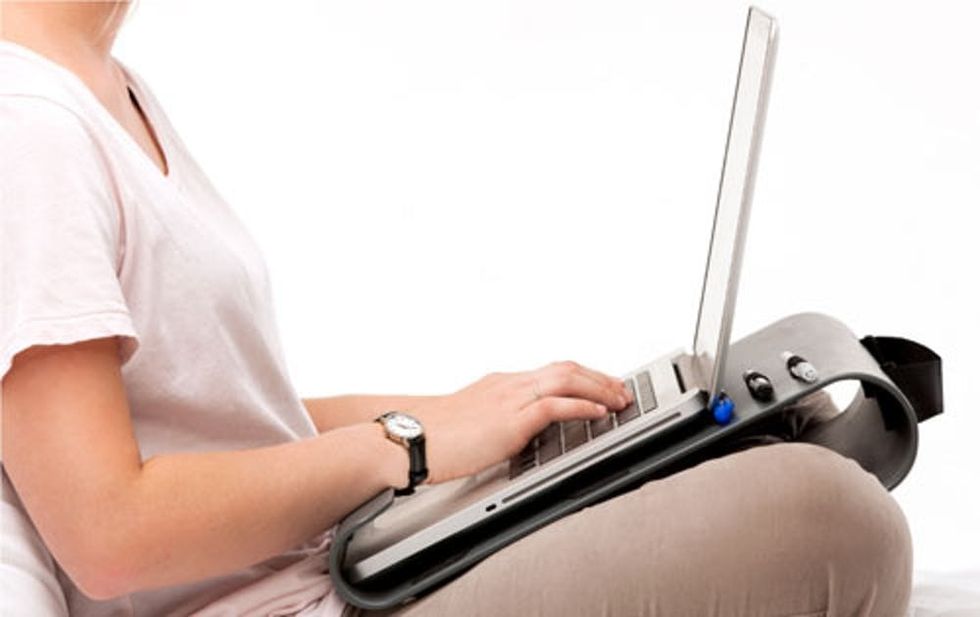 9. Scribe Laptop Lap Desk ($35): We've all DIYed a laptop lap desk at least once. A little throw pillow here, a magazine there, but wait now the laptop is sliding into your stomach and you have to sit up more straight, and ugh, guess you'll just go back to your kitchen table. With the Scribe, you can keep books, a laptop and pens organized while working on your bed or couch. And if you're a college student, it hangs from the edge of any standard dorm room bed!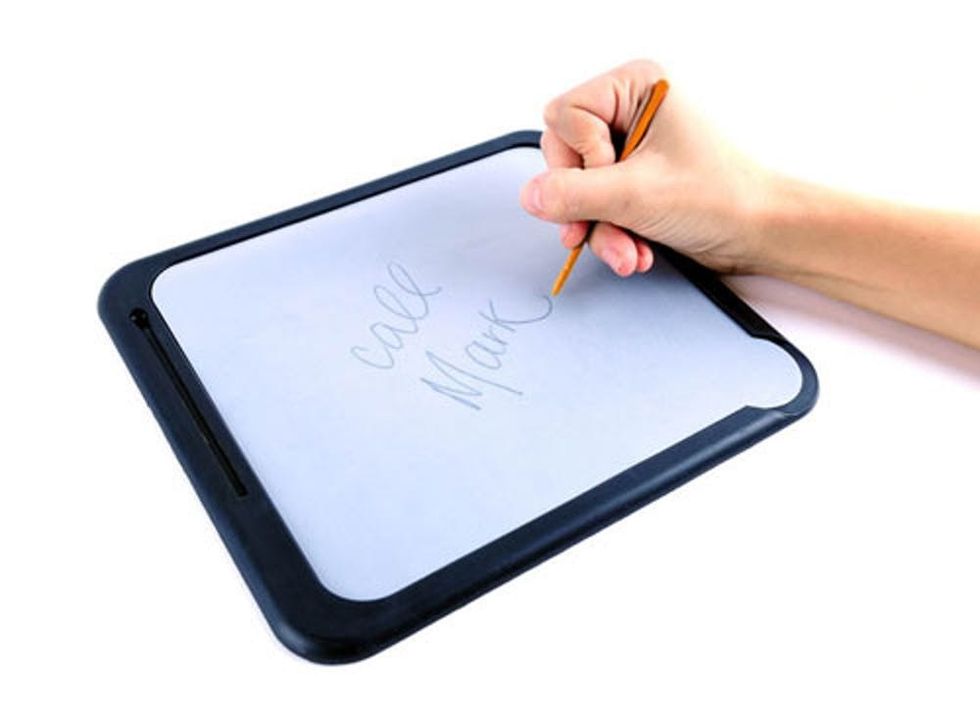 10. Scratch-n-Scroll Mouse Pad ($15): Great for video conference calls when you need to jot down a few things and can't find a notepad or even just for doodling, the Scratch-n-Scroll is a lovely update to the standard mousepad.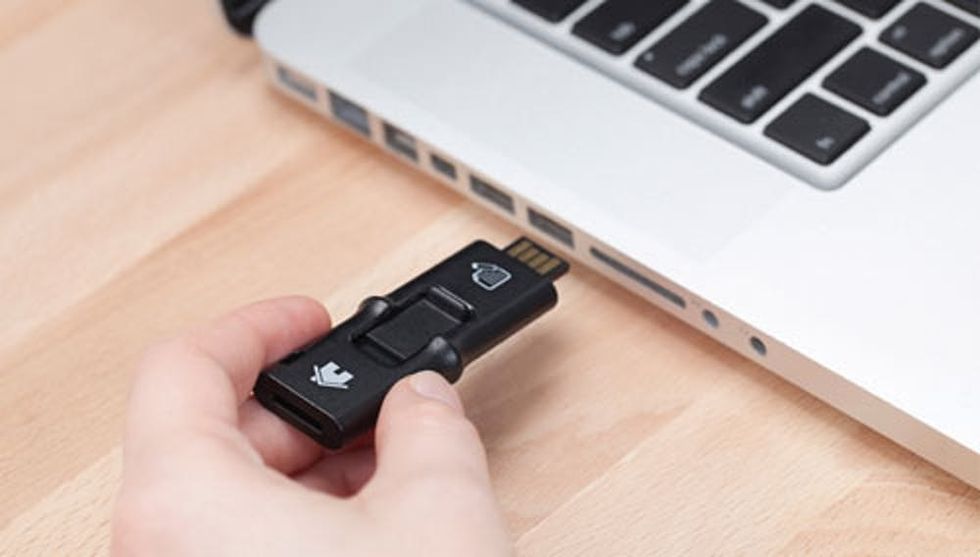 11. Split Stick Thumb Drive ($25): A simple thumb drive that keeps your home files and work files separate.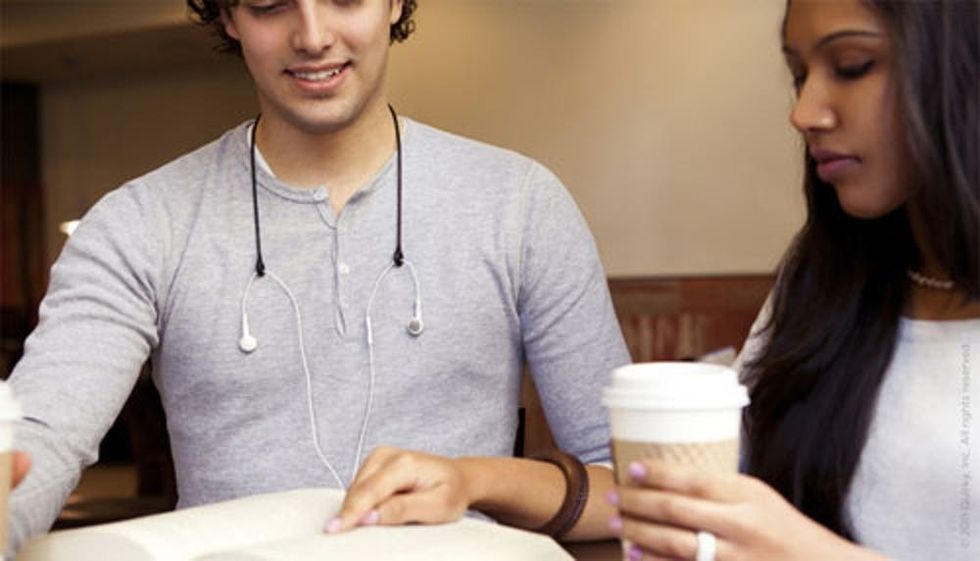 12. Props (Coming Soon!): Last but certainly not least, we have a coming attraction. Props are croakies designed to keep your earbuds around your neck, instead of awkwardly hanging from your hand or being threaded through your t-shirt for lack of a better option.
As you can see, a Quirky workspace is a tidy one, where all your cords are in place, things are put away, and your iPhone can relax and recharge by the pool… the pool being your sweet Thunderbolt display. ;)
How do you keep all of your workspace tech tools organized? Let us know in the comments below or say hi on Twitter.
Anjelika Temple
As Chief Creative Officer and Founding Partner at Brit + Co, Anjelika Temple brings her voracious consumption of all things creative and colorful to DIY projects, geeky gadgetry finds and more. When she's not DIY-ing her heart out, you'll find her throwing dinner parties with friends or adventuring with her husband David, their daughter Anokhi, and their silly dog Turkey.