If you are getting married soon or have already been through planning a wedding, you know that the wedding invitations are a giant to-do on your ever-growing DIY wedding ideas list. Should you go with paper Save the Dates or a digital one? Simple, one-page invites or a full-on fancy wedding suite? Decisions, decisions! One thing's for certain though: Maps are making their way into the wedding stationery world in a major way. With everything from vintage prints to delicately hand-painted works of art, these 19 maps will provide just the inspiration you need to go beyond that boring invite for a super creative, geographic-inspired vibe.
---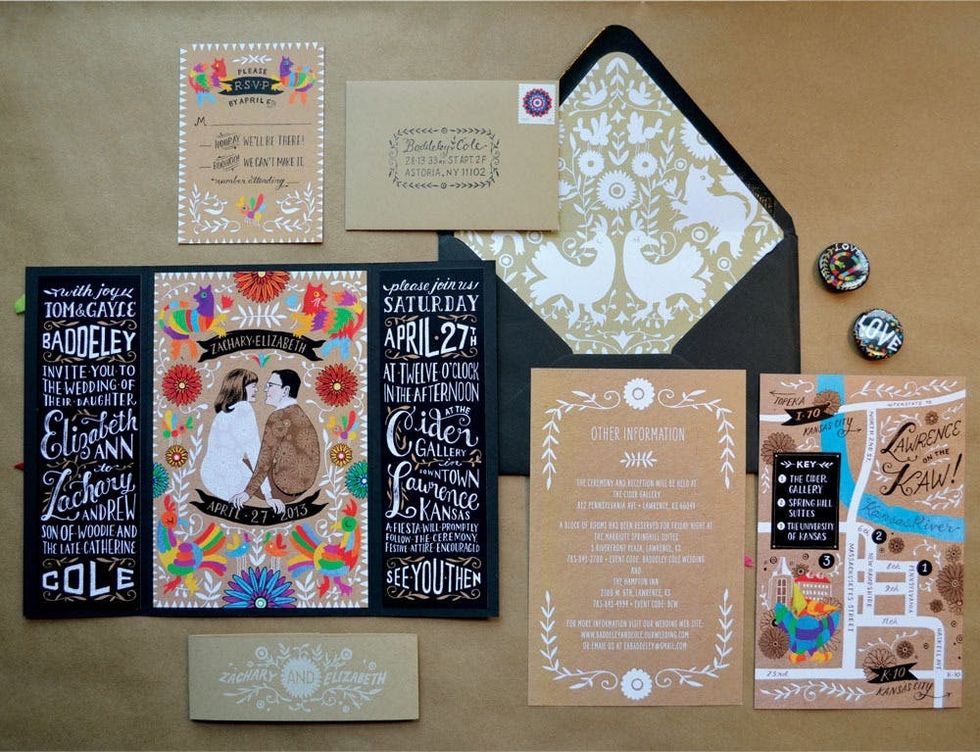 2. Bold + Bright: Sometimes all your map needs is a simple background with some hand-drawn details and one boldly colorful monument. (via Elizabeth Baddeley Design)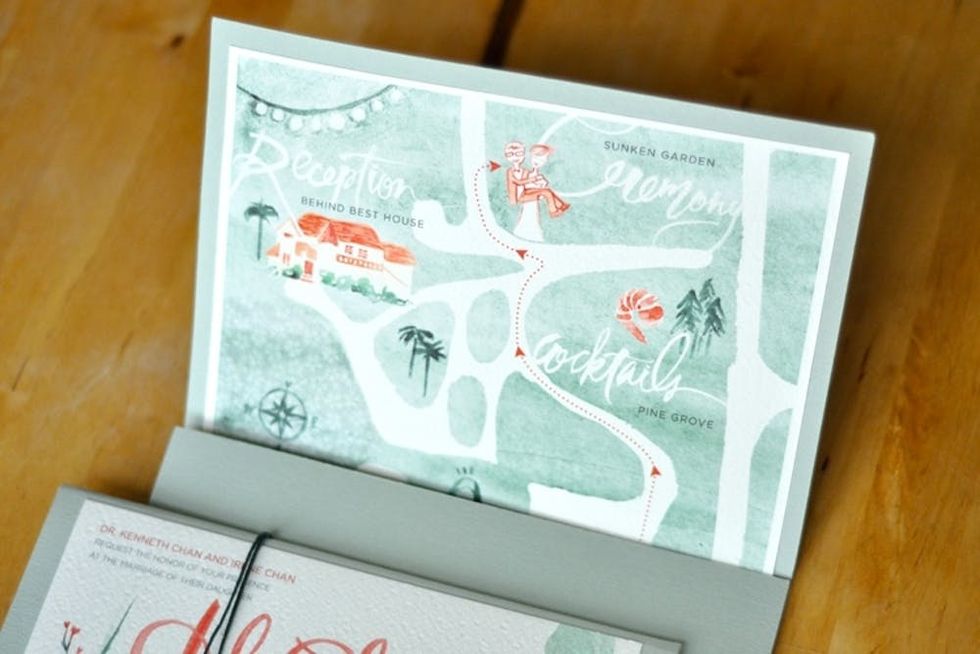 3. Garden Party: Planning a garden-party affair? This muted, two-toned painting is just the thing to map it all out. (via Julie Song Ink)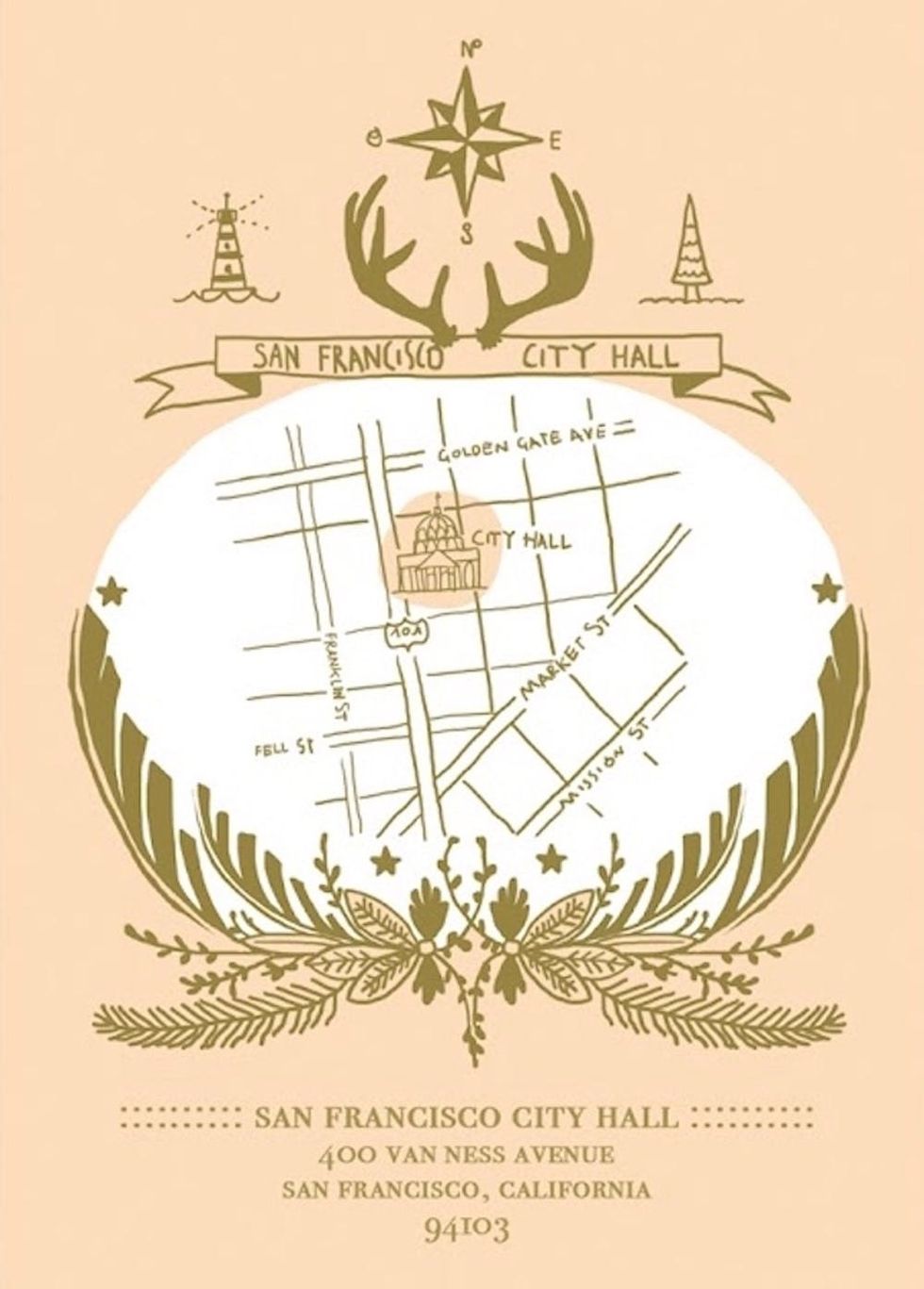 4. Golden City Streets: City hall weddings are all kinds of charming. Set the scene for your downtown affair with a gilded map full of lots of pretty details special to you and your fiancé. (via SHH MY DARLING/Rustic Wedding Chic)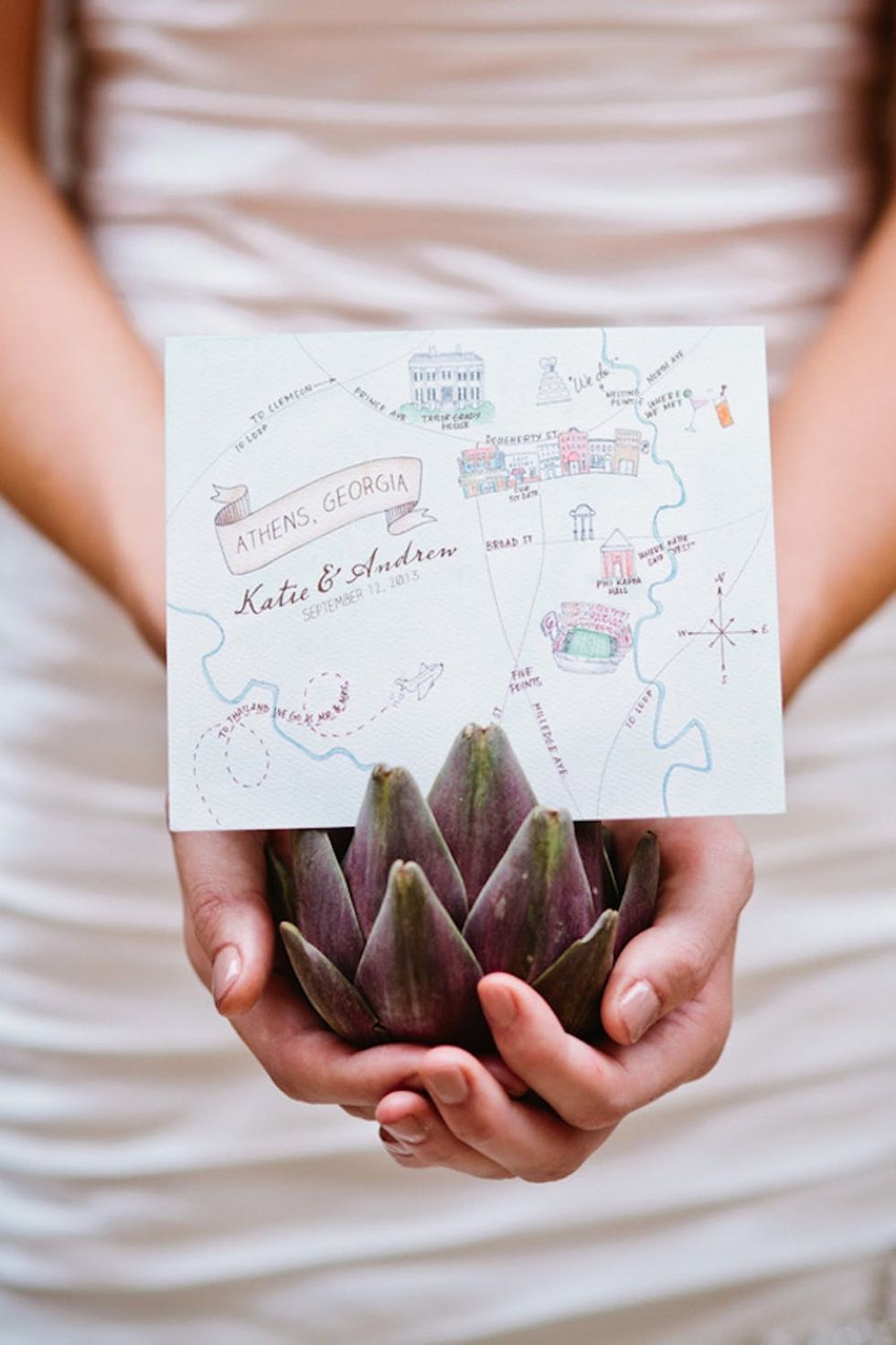 5. Tiny Details: Simple? Check. Adorable? Check. (via Natty Michelle Paperie/Ruffled)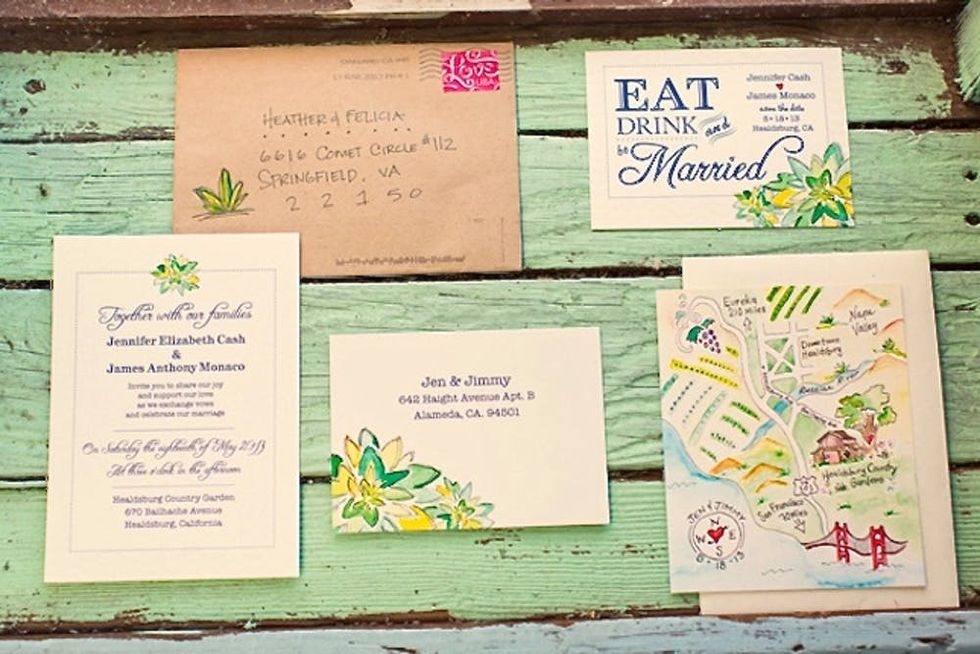 6. Wine Country: A wine country wedding calls for a map filled with vineyards, grapes and local landmarks, like our very own beloved Golden Gate Bridge. (via Rachel Thompson Design/Ruffled)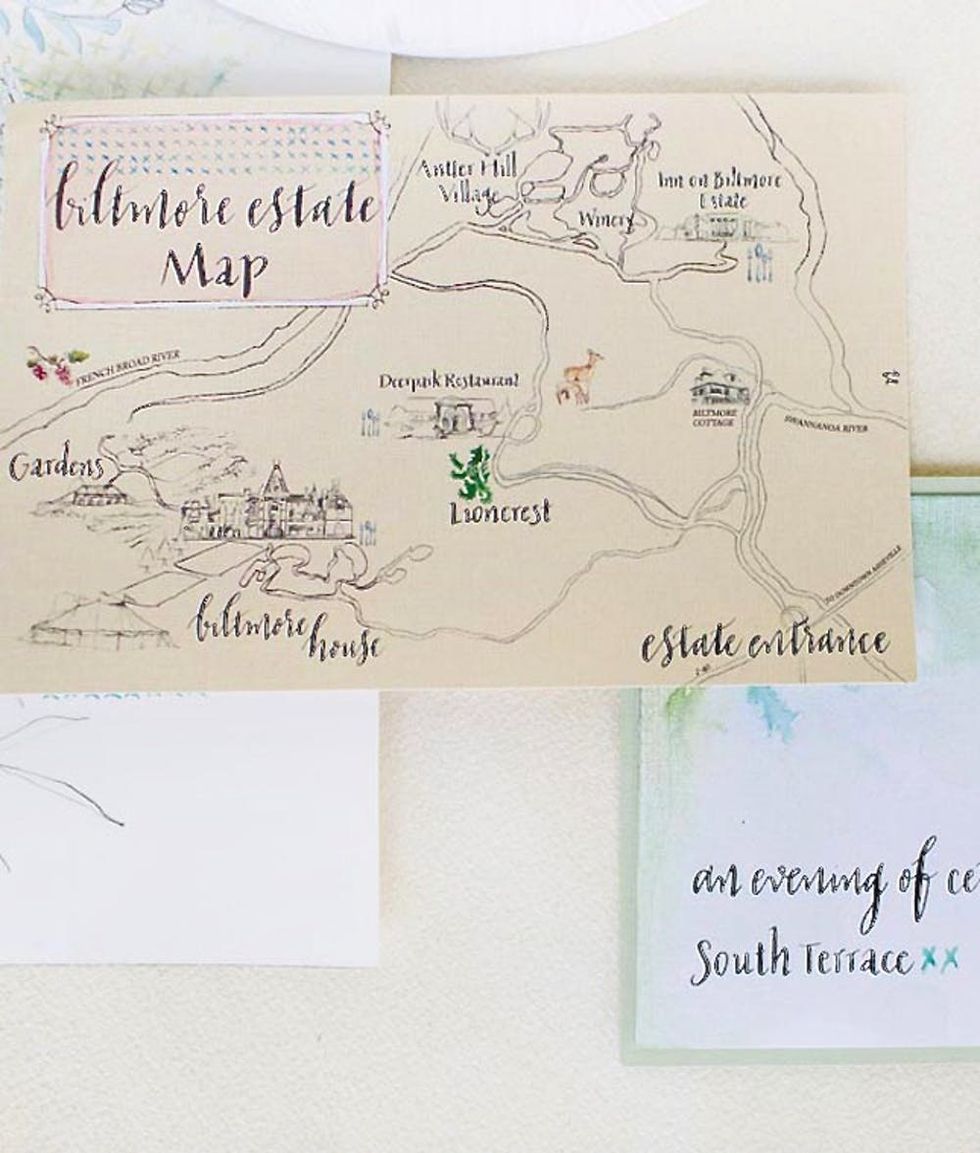 7. Calligraphy Galore: Calligraphy turns a simple map into something elegant and unique. (via Monumental Designs/Oh So Beautiful Paper)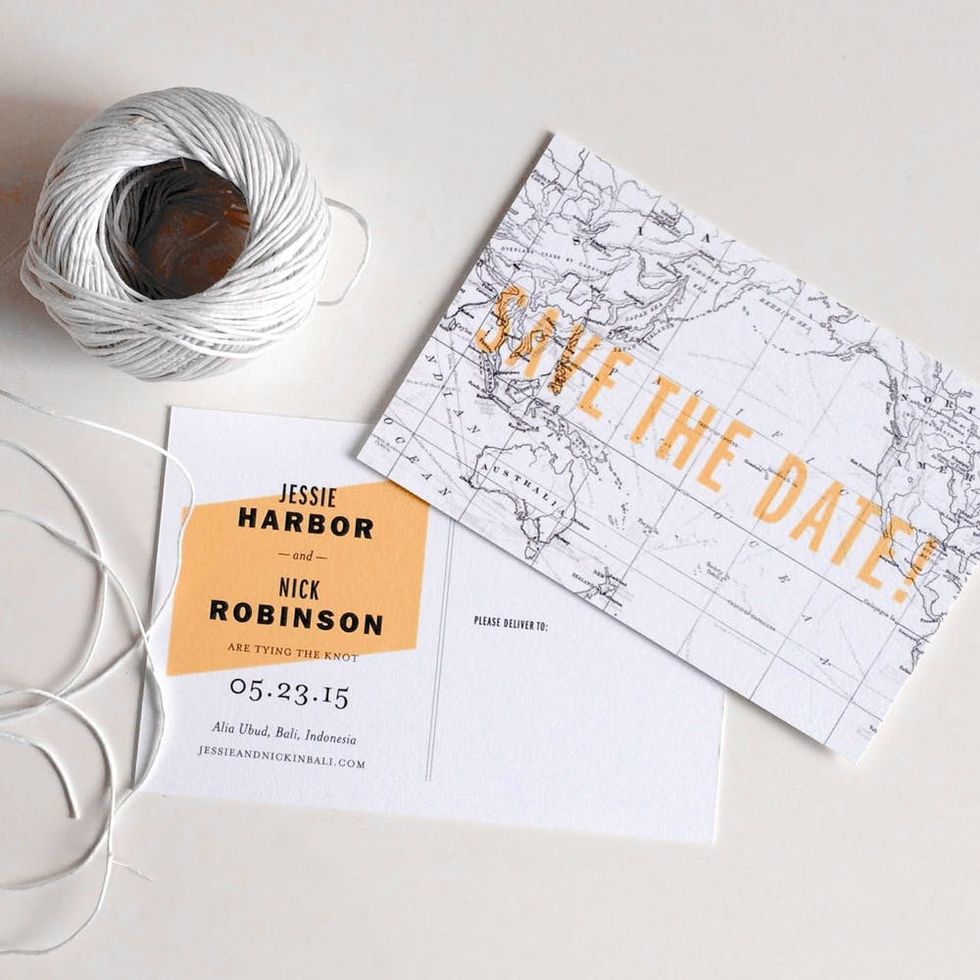 8. Pop of Color: For a more modern take on the save the date, include a black and white map with bright print over top. (via Hello Tenfold)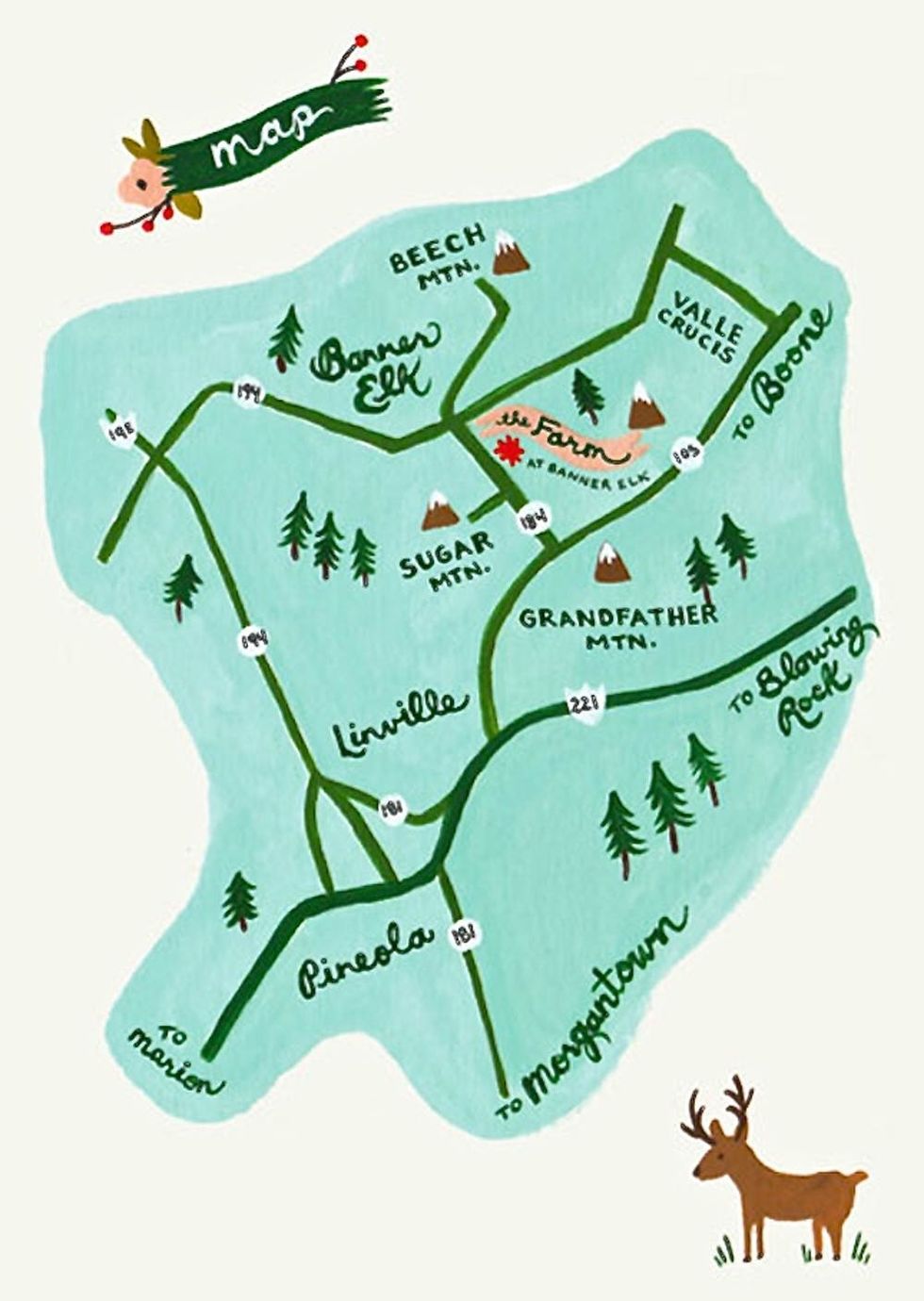 9. The Great Outdoors: If you both love the wilderness, or are planning a camping wedding, make sure your map includes mountains, trees and some cute wildlife. (via Rifle Paper Co./Mino Paper Sweets)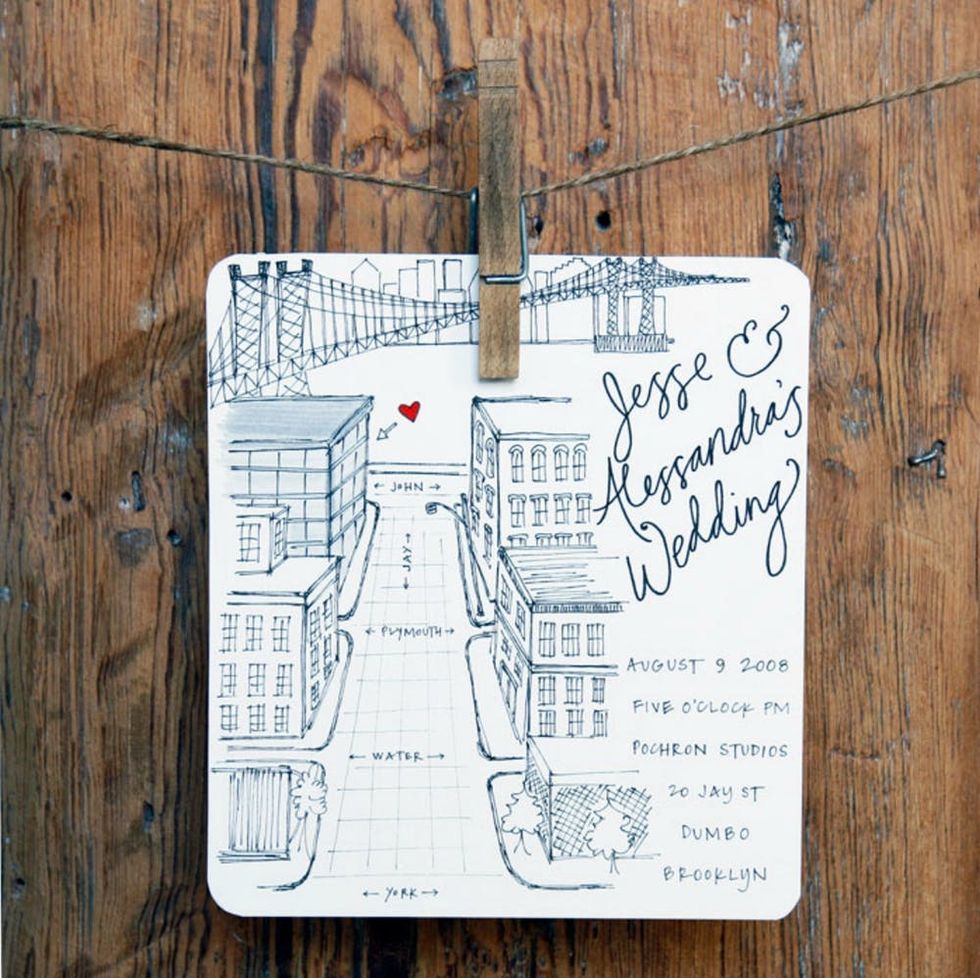 10. 3D City Map: For all you design-obsessed, architecture-loving couples, this 3D city map would be perfect for your urban wedding. (via Paperfinger)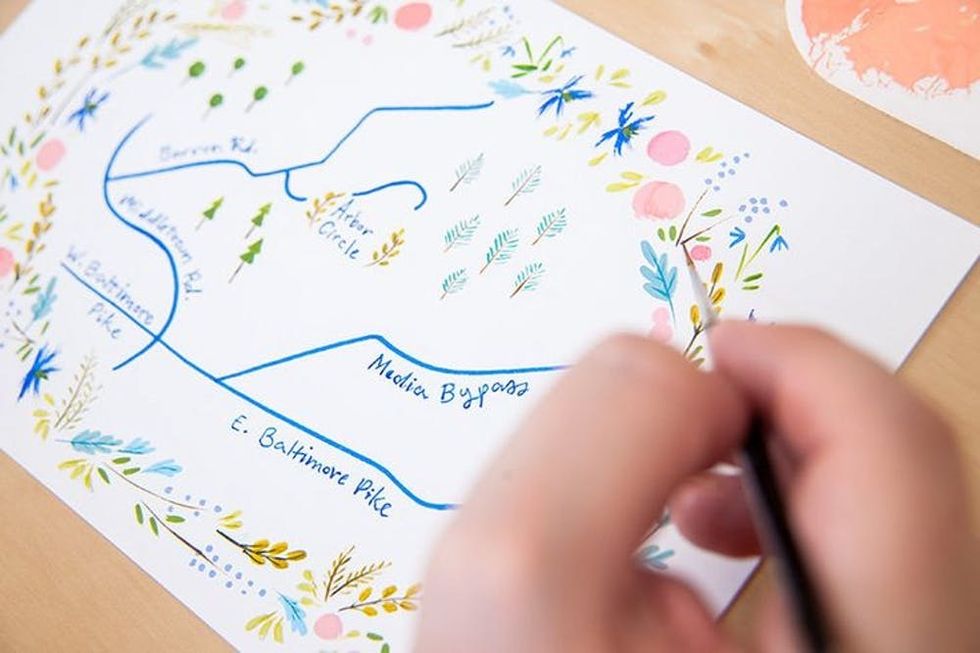 11. Go Floral: Jolly Edition has some of the most talented wedding invitation illustrators out there. Check out their site for beautifully hand-painted wedding suites with some of the most gorgeous maps to be found. (via Jolly Edition)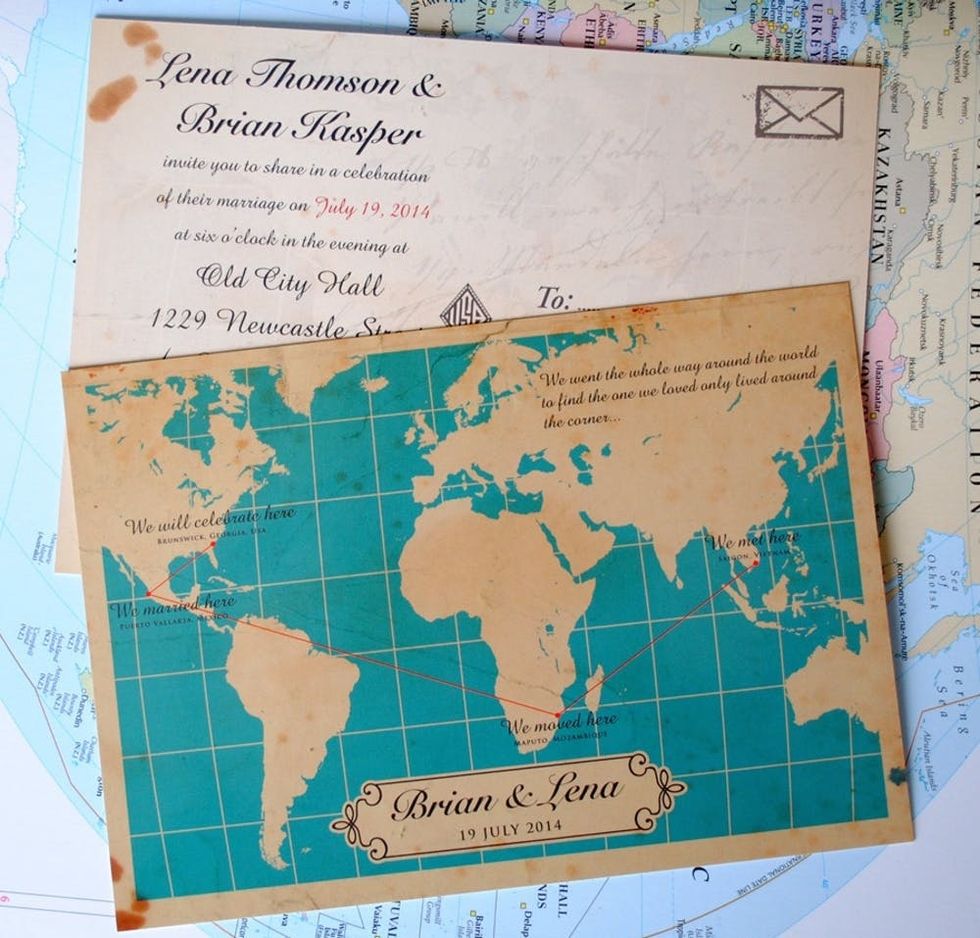 12. Vintage Map: For a more vintage vibe, go for an old-school airline map tracing all the important places in your relationship. (via Marty McColgan/WedFest)
13. Old City Map: A pre-20th century map with some modern print and whimsical details make this save the date adorably original. (via Twig & Fig/Style Me Pretty)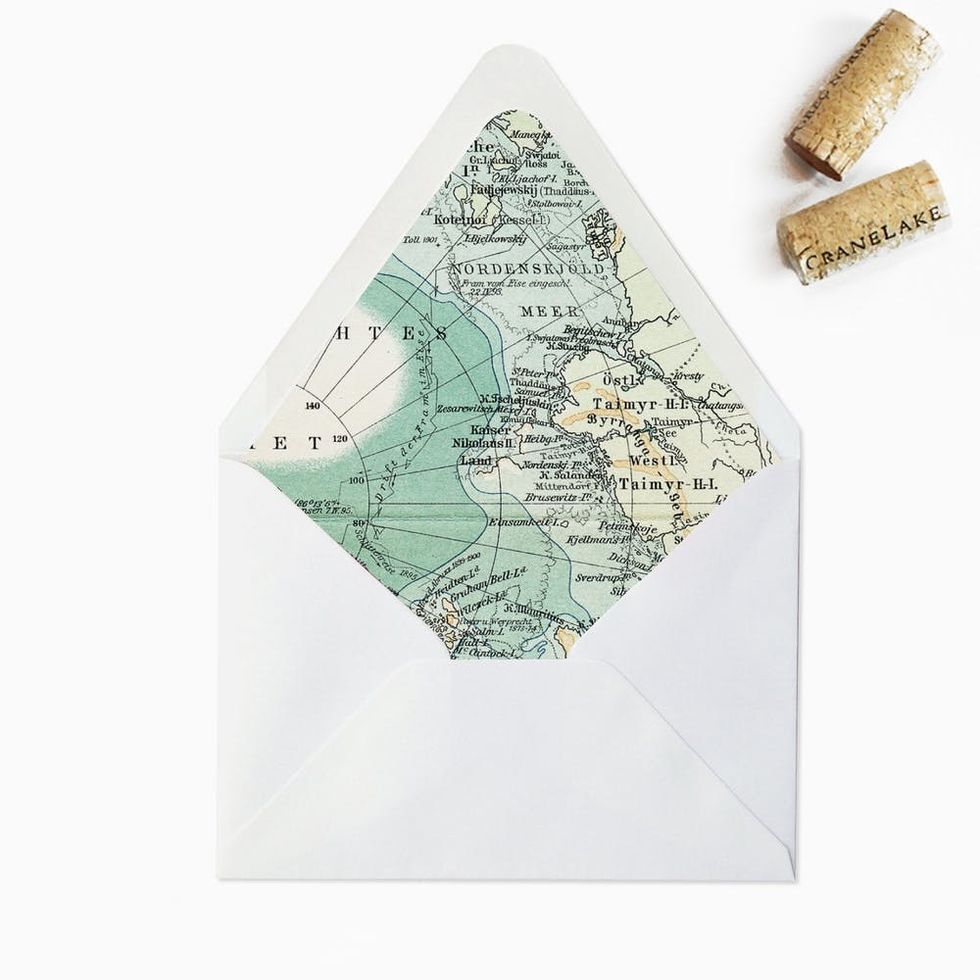 14. Line It Up: Don't stop at the invites — line those envelopes with cool maps for a travel-themed wedding. (via Blue Ink Studio)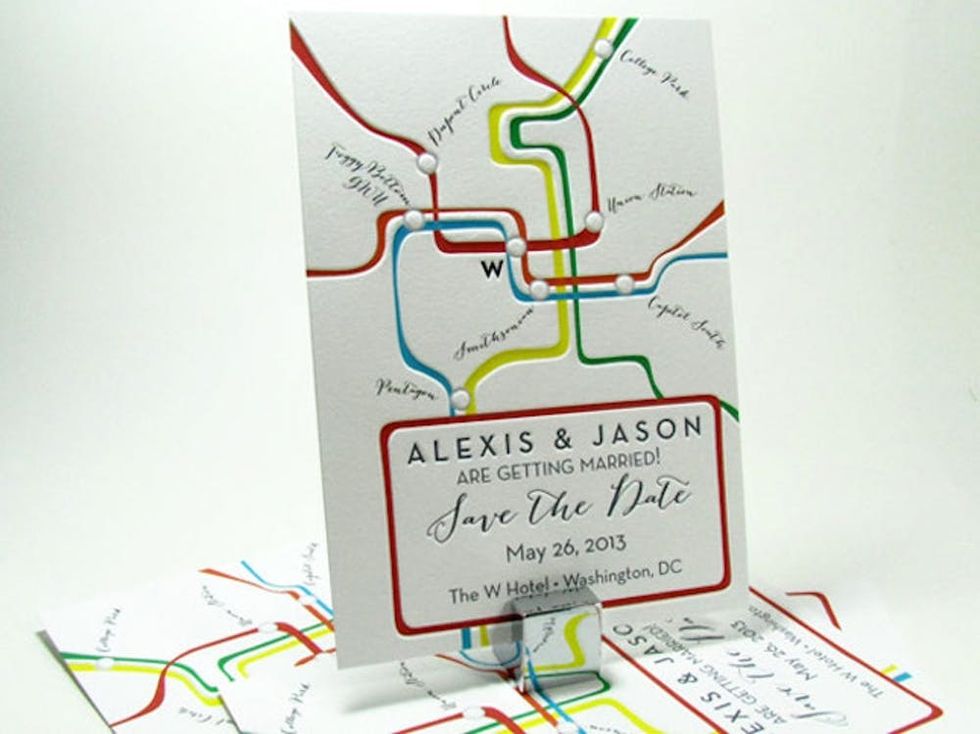 15. Subway Love: If you met on the subway, capture your adorable meet-cute with an underground map that your guests will adore. (via Digby Rose/United With Love)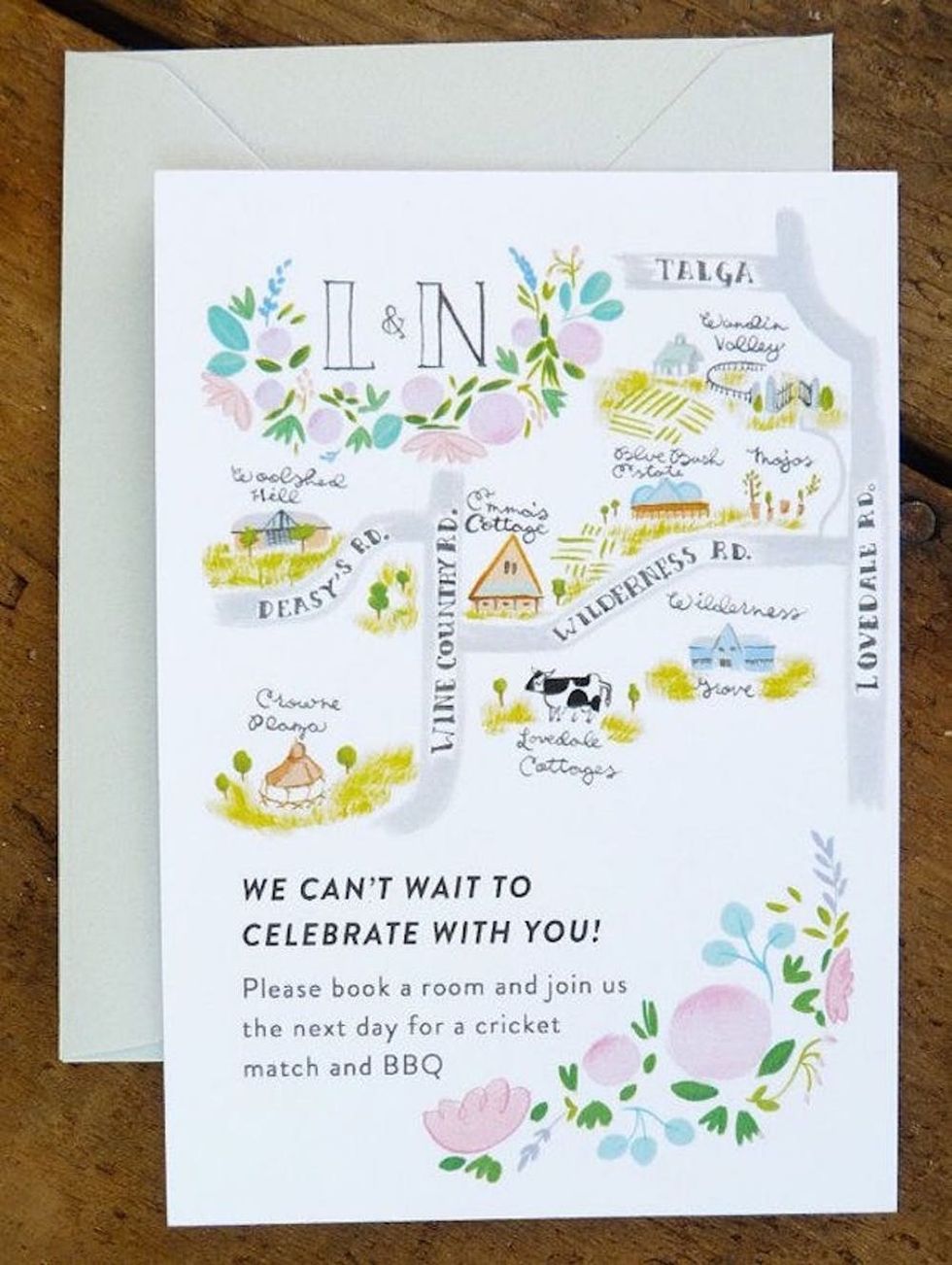 16. Country Charm: How pretty is this map? With the farms, fields and a cute little cow, this insert will capture all the charm of your rural wedding venue. (via Jolly Edition)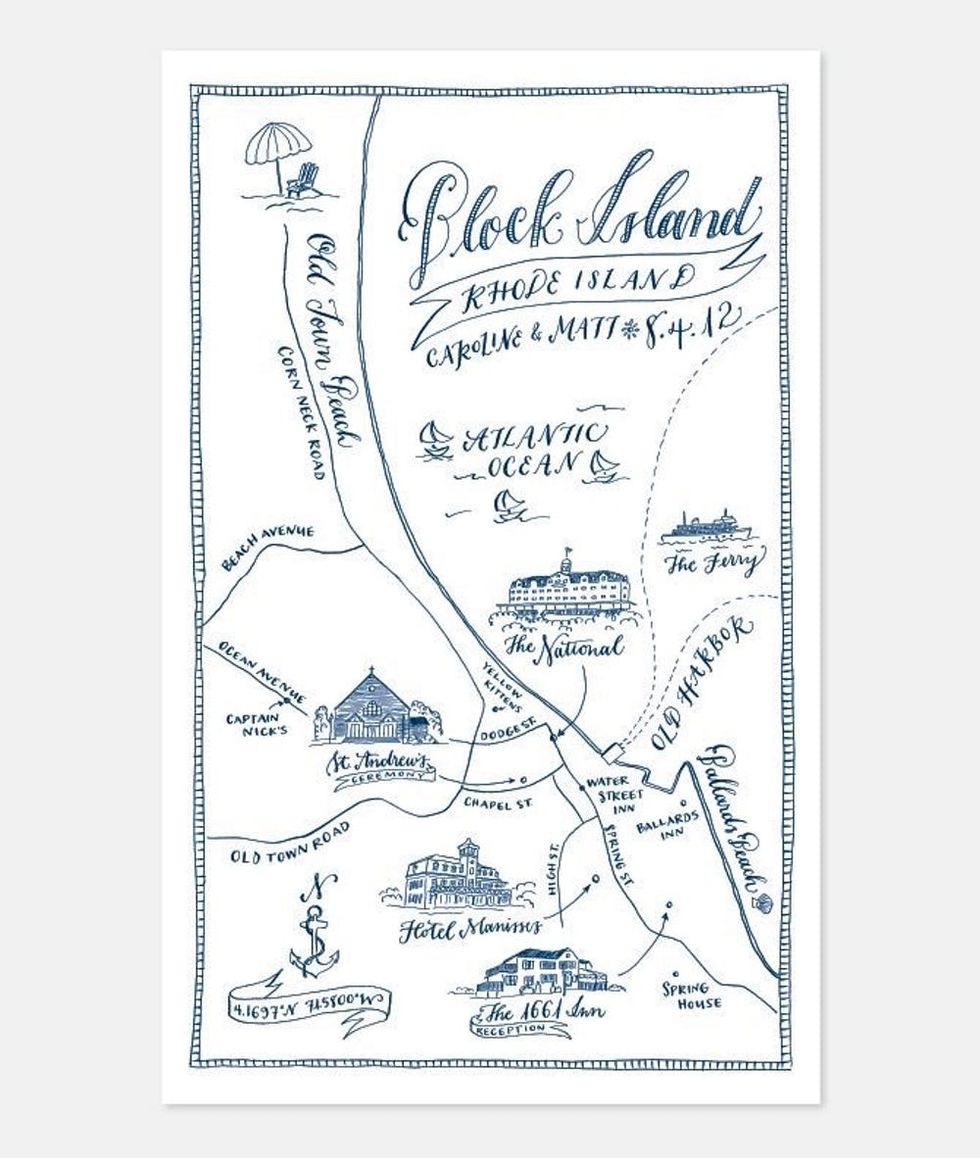 17. Simply Nautical: A classic blue and white map is just the elegant addition your nautical-themed wedding invites need. (via Holly Hollon)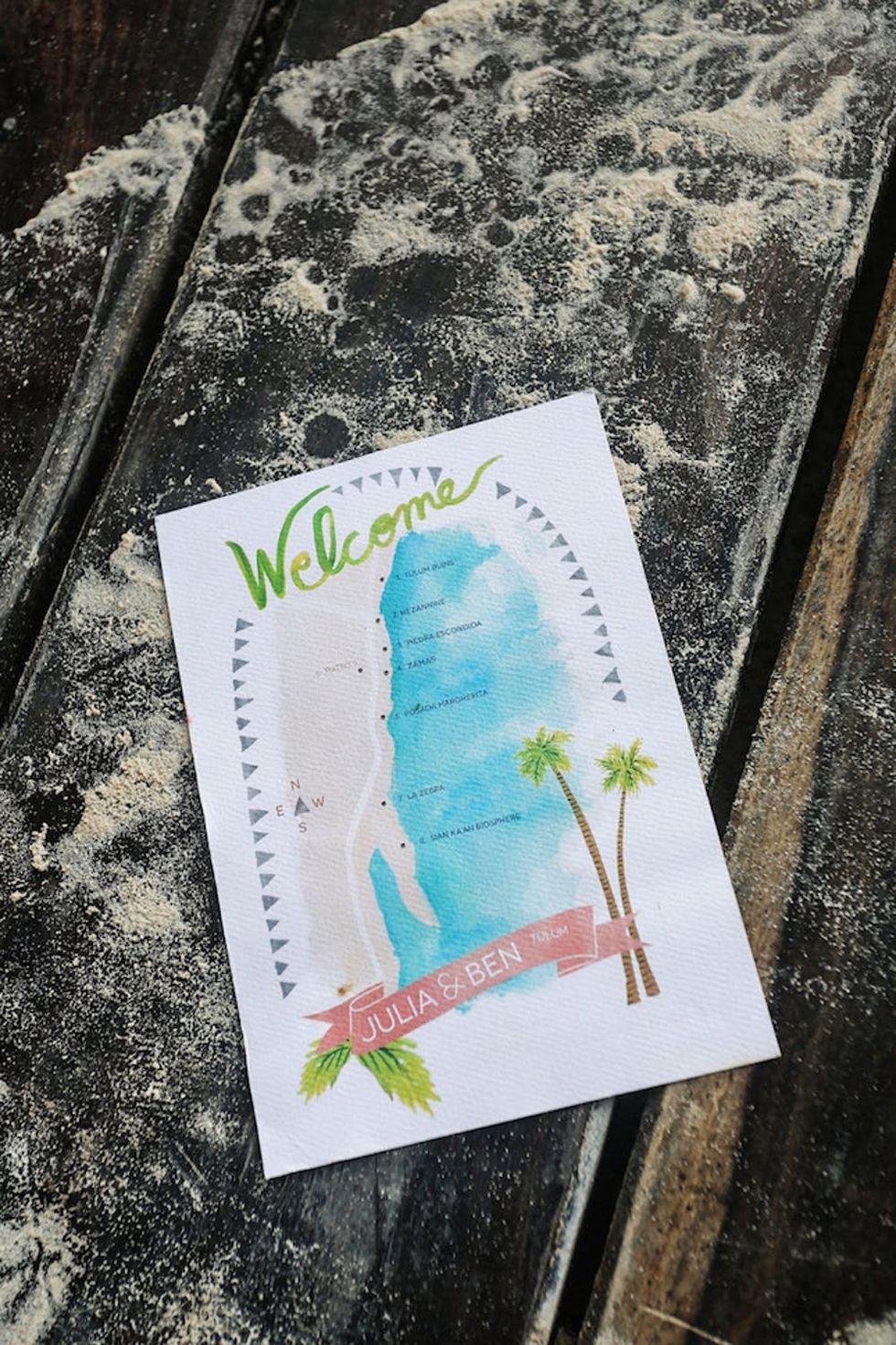 18. Beachy Vibes: Getting ready for some beachy wedding bells? Just add palm trees, an oceanfront map and some beautiful blue ocean. (via Style Me Pretty)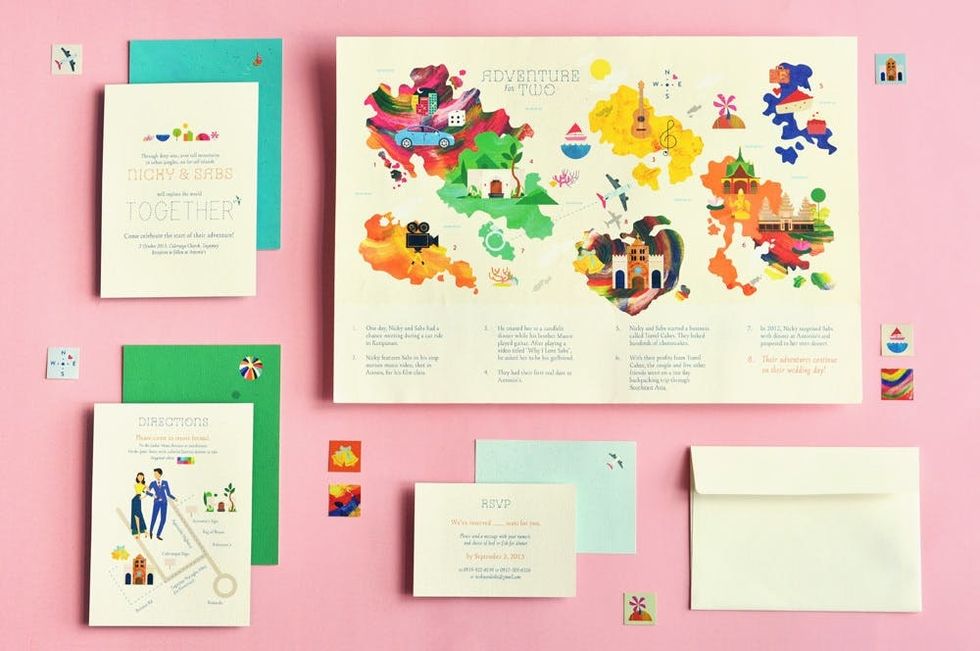 19. Foldable Love Story Map: Your love story is epic, so why not capture that in a hand-illustrated foldable map that tells your story via numbered paintings? (via Kitkat Pecson)
Do you like the simple or detailed maps? Will you include one in your wedding invitations? Let us know in the comments below!