This Mason Jar Lasagna Recipe Is What Lunch Dreams Are Made Of
Jul 14, 2017
Lasagna has to be the biggest temptation in the world for going-back-for-seconds (and thirds?), right? A huge tray of meaty, cheesy pasta that's just asking to be picked at, even when you're way past full! So let's prevent the meagre leftovers and too-tight belts by portioning that lasagna up mason-jar style. Use fresh pasta sheets that can be cut to the shape of your jars,and add in some sliced zucchini for a splash of color. Finish it off with lots of sharp cheddar and mozzarella for a super satisfying dinner. Prefer a veggie version? Try the mason-jar style with one of these veggie lasagna recipes.
---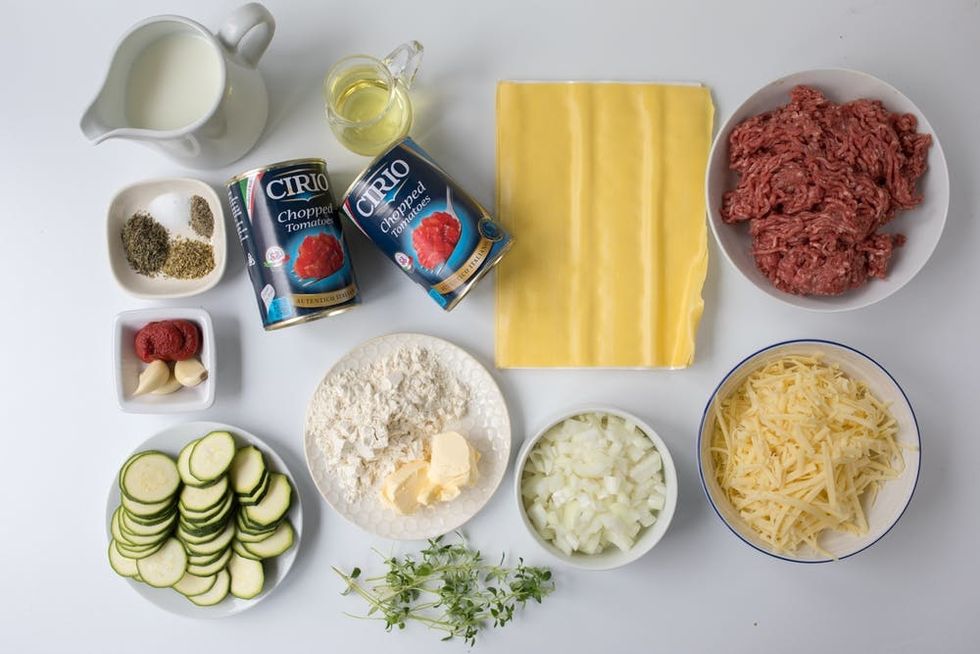 Instructions: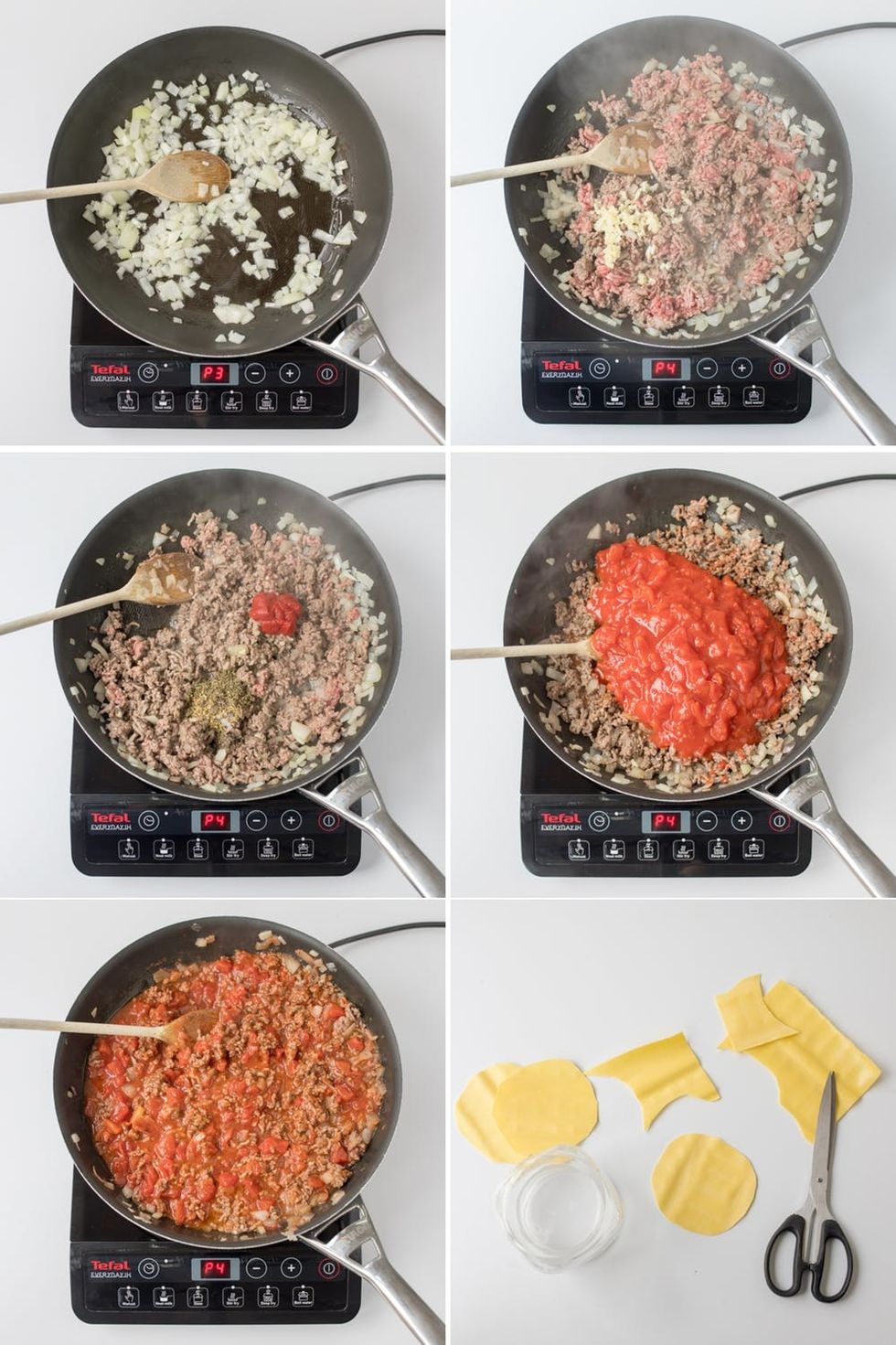 Preheat the oven to 375 degrees Fahrenheit. Heat the oil in a large skillet. Add the onion and cook on a medium heat for 5-6 minutes, until the onion starts to soften. Add the ground beef and cook, breaking up any pieces, until browned. Add the garlic, tomato puree, oregano, thyme, salt, and pepper. Stir together, then stir in the canned tomatoes. Bring to a gentle bubble and simmer for 15 minutes.
Take your four mason jars (we used squat, 16.5 ounce mason jars), and cut circles out of the lasagna sheets that will fit the jars. You need two lasagna circles per jar.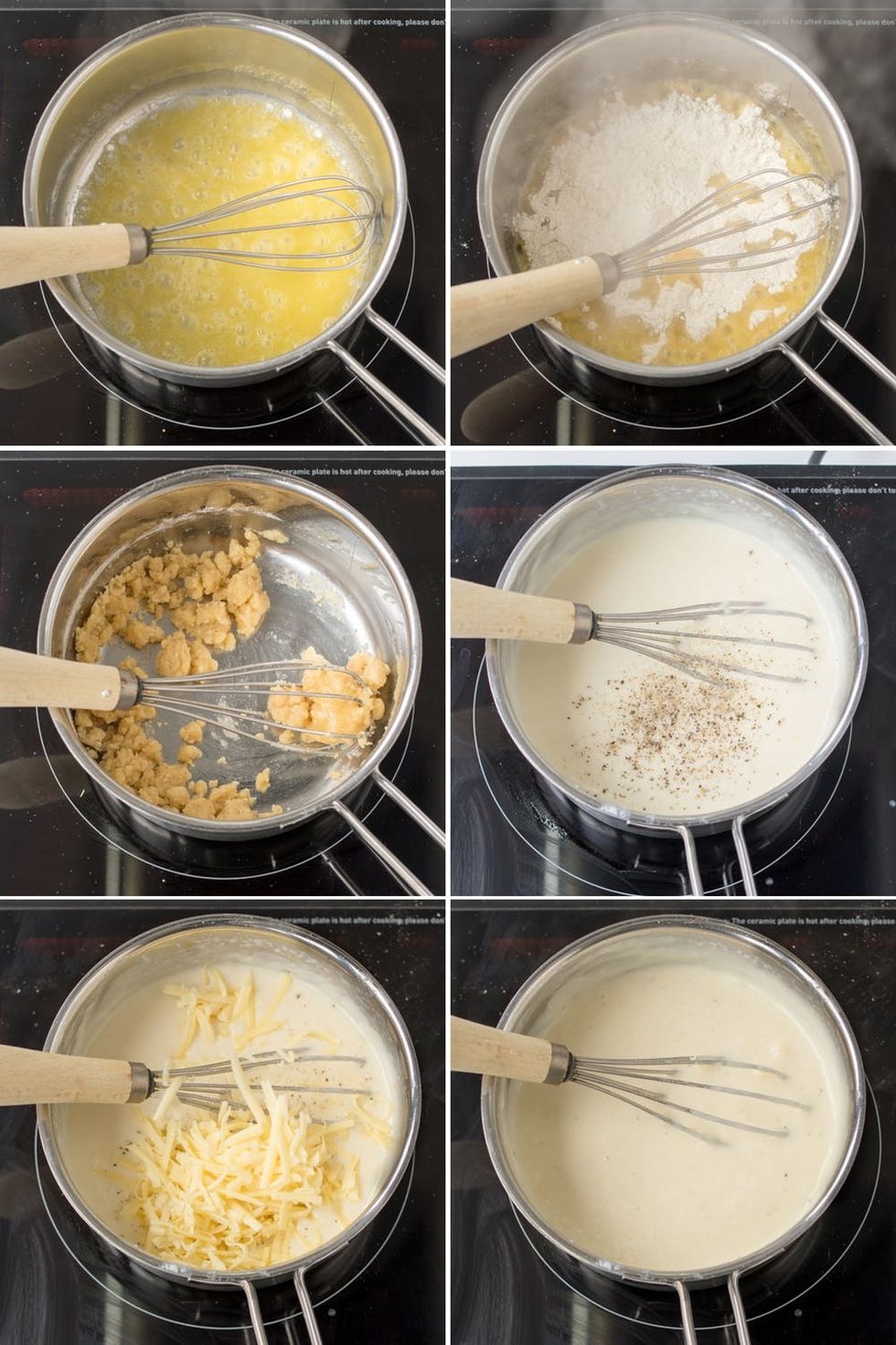 Now make your white sauce. Melt the butter in a saucepan and add the flour. Stir with a whisk to let the flour and butter cook slightly for one minute. Add in the milk, a splash at a time, while stirring with the whisk. Incorporate each splash of milk before adding the next, until you have a smooth, thick sauce. Stir in a good pinch of salt and pepper, plus a quarter of the cheddar and quarter of the mozzarella, and turn off the heat.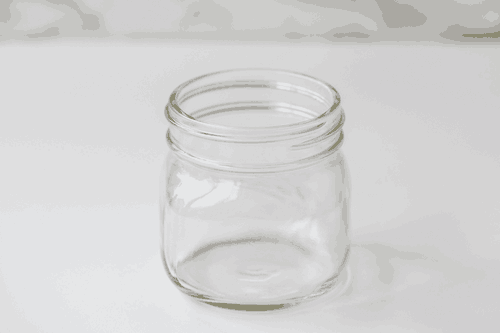 Divide one third of the meat sauce between the mason jars. Top the meat with slices of raw zucchini. Spoon on a heaped tablespoon of the white sauce and top with a lasagna circle. Repeat.
Top the second layer of lasagna circles with the remaining meat sauce, followed by the remaining white sauce. Divide the cheddar and mozzarella between the mason jars. Place the jars on a baking sheet and cook in the oven for 20-25 minutes until the cheese is browned and the sauce is bubbling.
Carefully remove from the oven and leave to cool slightly before serving topped with sprigs of fresh thyme.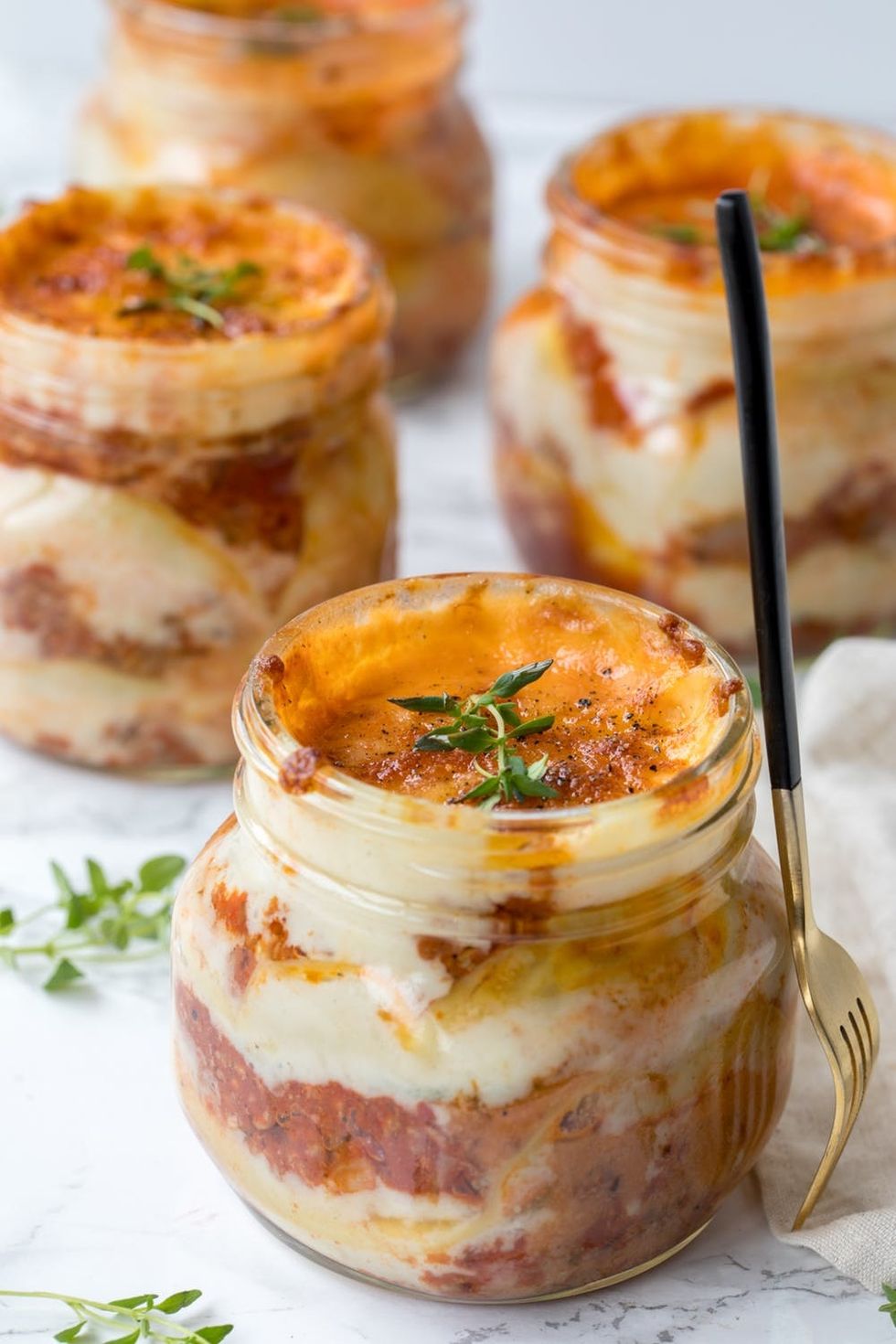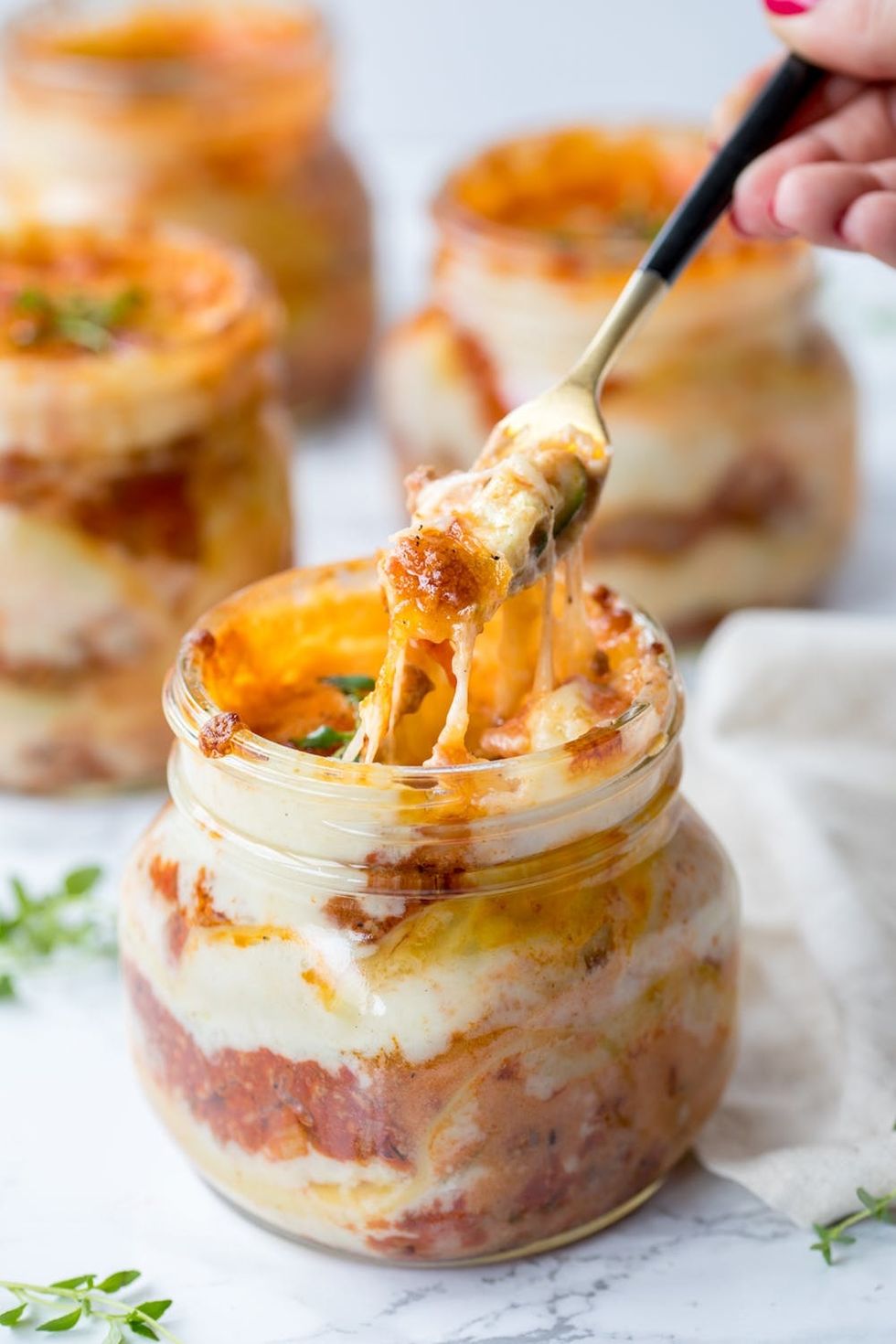 Do you have a favorite mason jar recipe? We'd love to hear!Tweet us @BritandCo with a pic, and follow us on Pinterest for more tasty recipes!
Nicky Corbishley
Nicky lives in Cheshire in the UK with her husband Chris and their two children Gracey and Lewis. She spends her days creating, photographing and writing recipes for her blog
Kitchen Sanctuary
.