Glam Up Your New Year's Party With This Glittery Fortune Cookies Recipe
Dec 13, 2017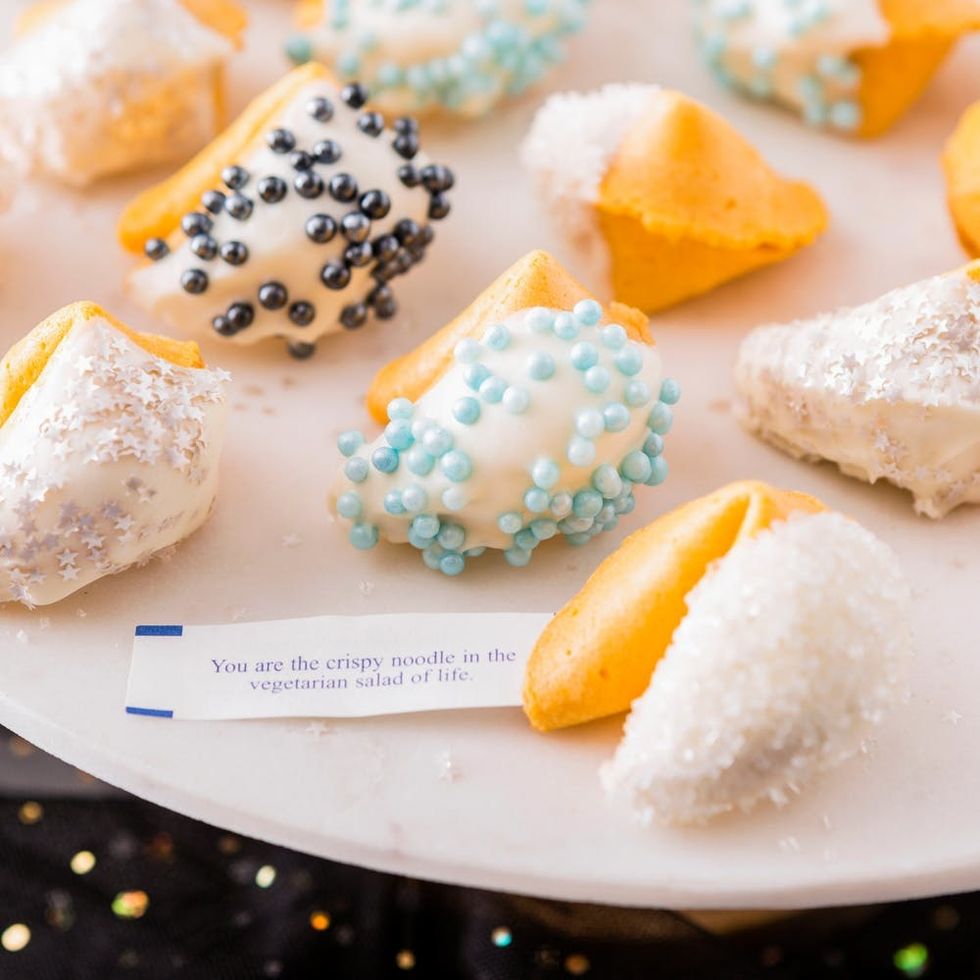 Beyond Champagne (and sparkling wine ice cream), you need another dazzler for your gilded New Year's Eve party — glittery fortune cookies! And these are made with just three ingredients: cookies, white chocolate, and assorted sprinkles. The key is sourcing fortune cookies with messages that really spark conversation. "You are the crispy noodle in the vegetarian salad of life" could have a million meanings! Lastly, go all out with the sprinkles. They're the eye-catching component of this sparkly and celebratory DIY.
---
Glittery fortune cookies
(Makes ~21 cookies)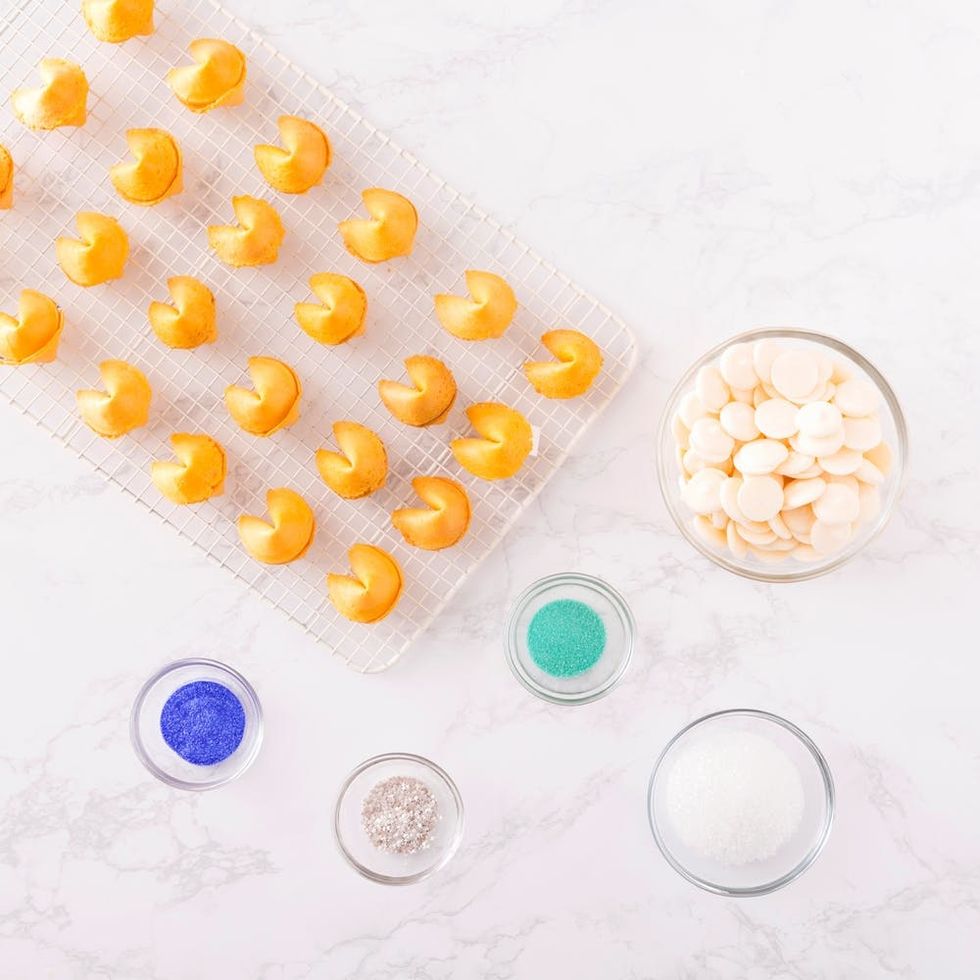 Ingredients:
1 pound white chocolate candy melts, melted according to package directions
21 fortune cookies, plastic packaging removed
assorted sprinkles: edible silver stars, white sanding sugar, sugar pearls
Instructions:
Carefully dip fortune cookies halfway into white chocolate. Allow excess to drip off. Set aside to dry. Dip a second time and allow excess to drip off (use a spoon if needed). If chocolate begins to harden as you dip, reheat as necessary.

Add sprinkles to tops and sides of chocolate-dipped fortune cookies.

Set on a rimmed baking sheet fitted with a cooling rack or parchment paper.

Allow chocolate to set before moving to platter to enjoy.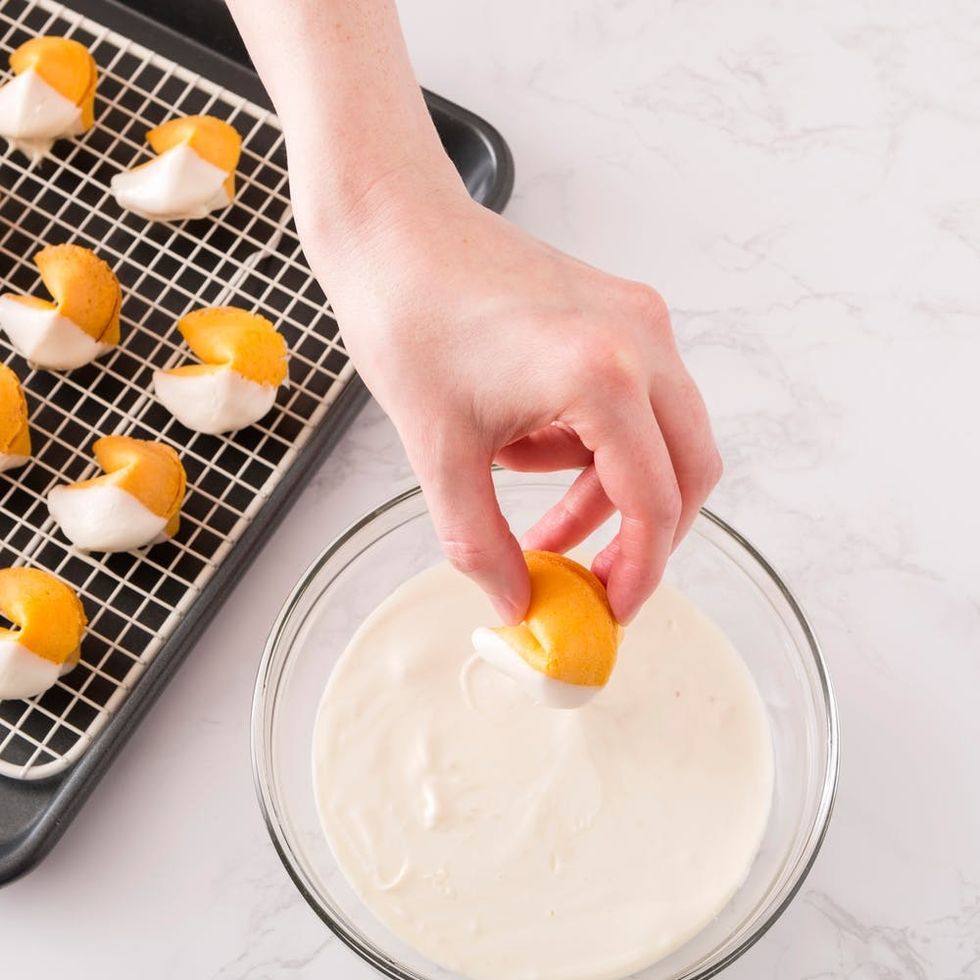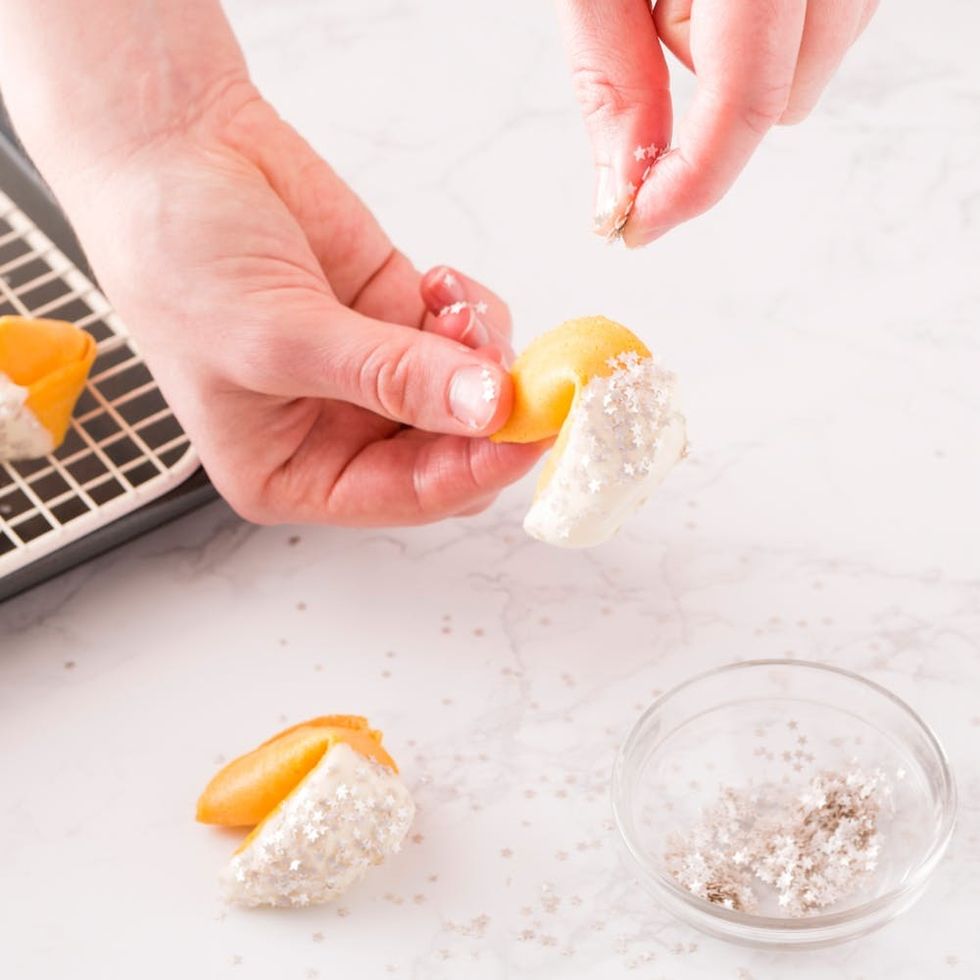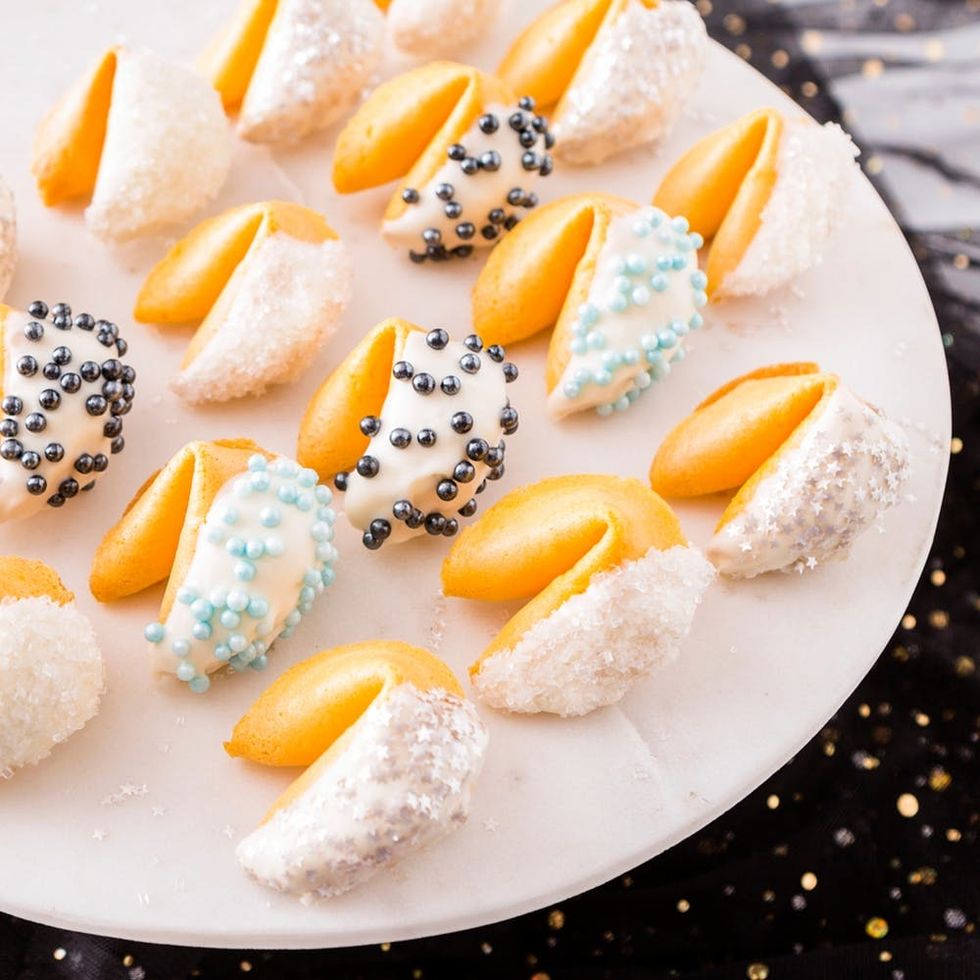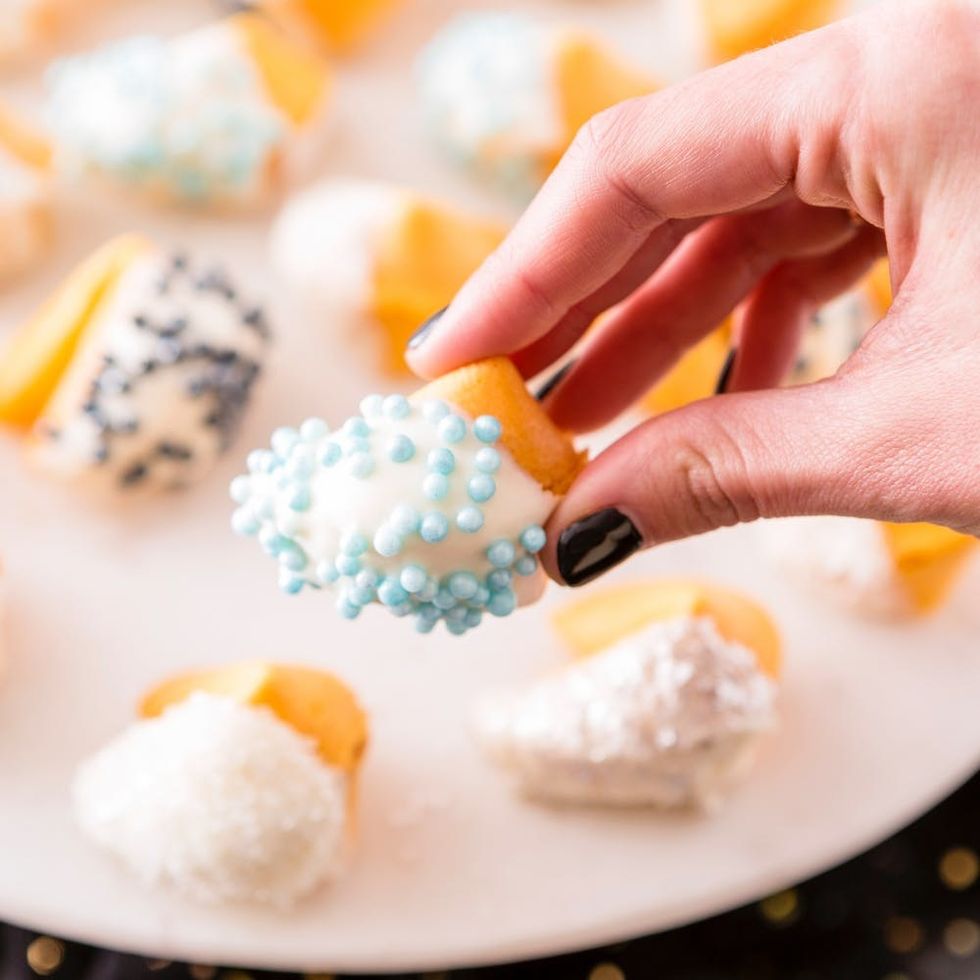 What are you serving up on New Year's Eve? Tag us on Instagram!
(Photos via Kurt Andre)
Anna Monette Roberts
As Brit + Co's Food Editor, Anna Monette Roberts has an insatiable appetite for developing tasty dishes. When she's not dreaming about her next meal, she's . . . well, probably cooking up her creations. Her favorite foods include chewy chocolate chip cookies, Rosé Champagne, and gooey French cheeses — in no particular order.
DIY Recipes