Non-Traditional Wedding Dresses — Would You Dare?
Feb 09, 2016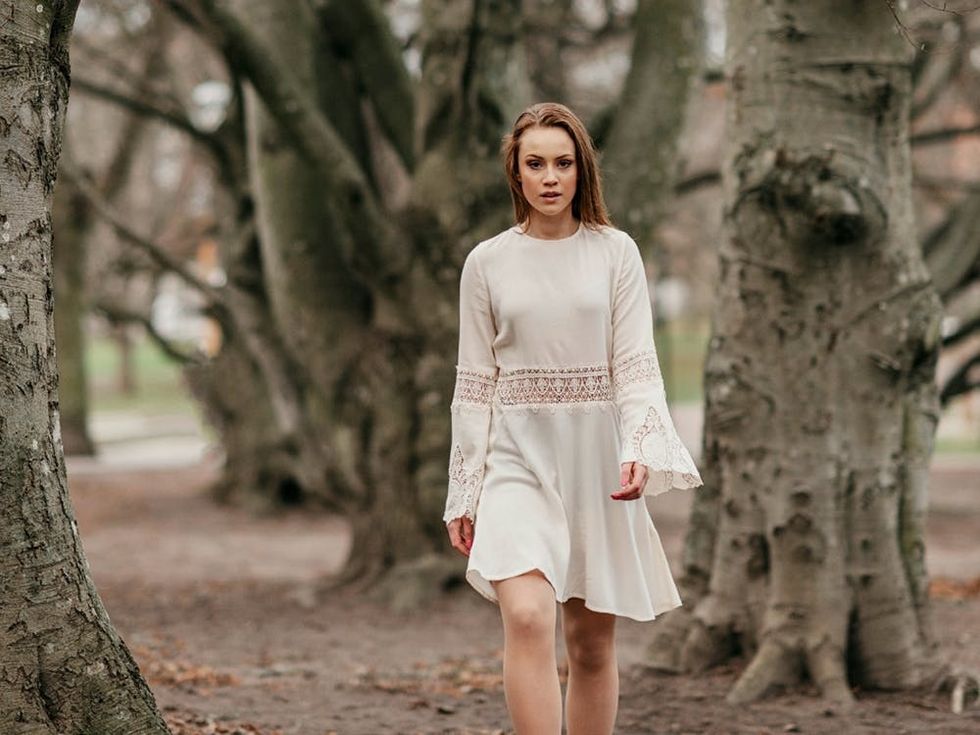 Weddings have come a long way in recent years, as tradition accommodates social change, from blended families to same-sex marriage. However, wedding dresses have not. David's Bridal reports that only 5-6% of dresses ordered are some color other than white. Of course "white" includes all shades, from pure white to champagne to blush to pink. What is changing more dramatically with Millennial brides is the hemline. Cinderella ball gowns of the past just don't appeal to many modern brides, who feel that, white or not, a wedding dress is just a dress; it's more important that it reflect our personal style and be flattering and comfortable. Here are 20 non-traditional wedding dresses that fit the bill, from tea-length to short and everything in between.
---
Shorter dresses mean that brides can flaunt not just our legs but also stylish shoes and a colorful pedi. Shorter dresses are also more affordable — important, because, um, student loans. Here are 100 white dresses of all lengths and styles that would work great for a wedding. So, will we start to see not just shorter but more colorful gowns coming down the aisle?
Historically, brides didn't always wear white. Before Queen Victoria made white wedding gowns de rigueur, a bride was more likely to wear red or another jewel tone, possibly threaded with silver or gold embroidery. Weddings were a contract, in which two families formed an alliance, and the wedding dress represented the bride's family's wealth and social status. Red, blue and purple dresses were expensive, because the dyes it took to color them were rare. Here are more little-known facts about wedding dresses.
As more Millennials marry, we will see a greater variety in both styles and colors of wedding dresses. We expect gowns to become less important, and emphasis to move to the essential things. Like two people making a commitment to love each other forever. Yeah. Our "day" and everything about it will reflect our style.
If you are a bride, who will be coming down the aisle in a color other than white, tag us on Instagram @britandco.
(Photo via Getty)
Sally Jones
Sally Jones is a writer and editor living in New York City. She has worked at many websites including iVillage, Ladies Home Journal, More, Parenting, Cosmopolitan, The Knot and YourTango, in jobs ranging from editor to COO. Renovation and interior design are her
unhealthy obsessions
hobbies. She has renovated every home she's lived in, including the rentals, and like... whoa, who does that? You can catch her at her blog
Renov8or
.
Home News