14 Amazing Products to Give Headache Sufferers Some Relief
Apr 08, 2018
Headaches have a way of stopping anyone in their tracks. Pain, tension, and other symptoms like light sensitivity, nausea, and dizziness can quickly turn a good day into a bad one. And people who suffer from migraines or chronic headaches spend a lot of time looking for the best relief besides simply taking medication. There are many tried and true products and methods for treating or even preventing a bad headache, and especially in recent years, more cool, innovative inventions have become available. Scroll on for super helpful products for headache relief and prevention, but note: These remedies are not substitutes for medical advice or treatment.
---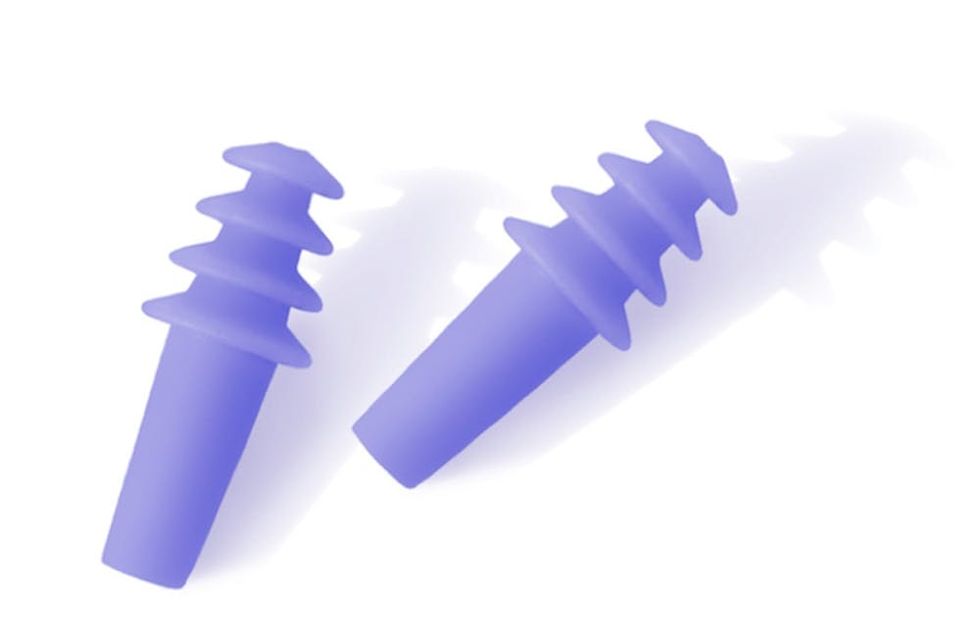 1. MigraineX ($12): Migraineurs will tell you that even something as natural as a changing weather pattern can trigger their symptoms. These earplugs help headache sufferers deal with drops in barometric pressure in the air that usually happen before storms. According to headache and migraine specialist Dr. Susan Hutchinson, "The drop in external air pressure is a change from the inner pressure we have [in our ears and sinuses] and this change can then trigger the migraine process… MigraineX helps by a having a series of filers that 'dampens' the change in external air pressure coming into the ear canal so it's not so dramatic." Using the ear plugs, and the MigraineX app, helps prevent weather-related migraines before they start.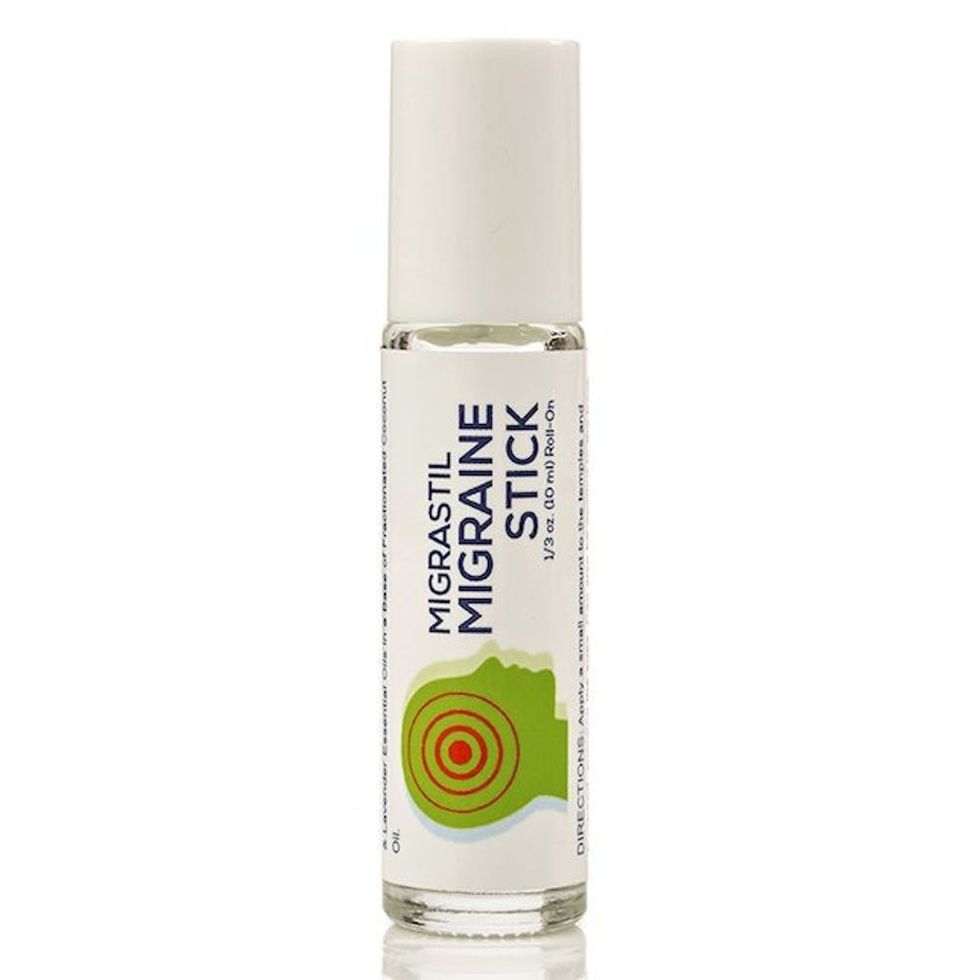 2. Migrastil Migraine Headache Stick Roll-On Relief ($15): Aromatherapy doesn't work for every headache sufferer, but if you are soothed by therapeutic scents, this roll-on with spearmint, lavender, and peppermint is a classic combination to naturally reduce pain.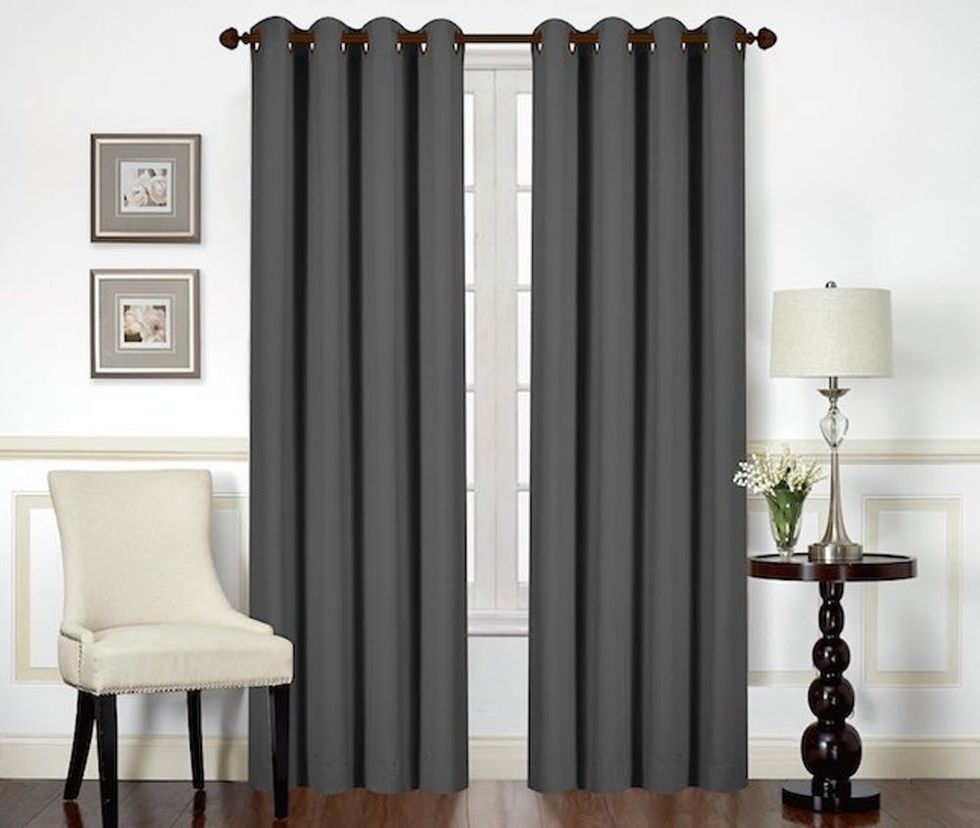 3. Utopia Bedding Blackout Room Darkening Curtains ($22): Blackout curtains are every headache sufferers' best friend. Blocking out light is a good way to help migraine relief and promotes healthy sleep to keep pain at bay.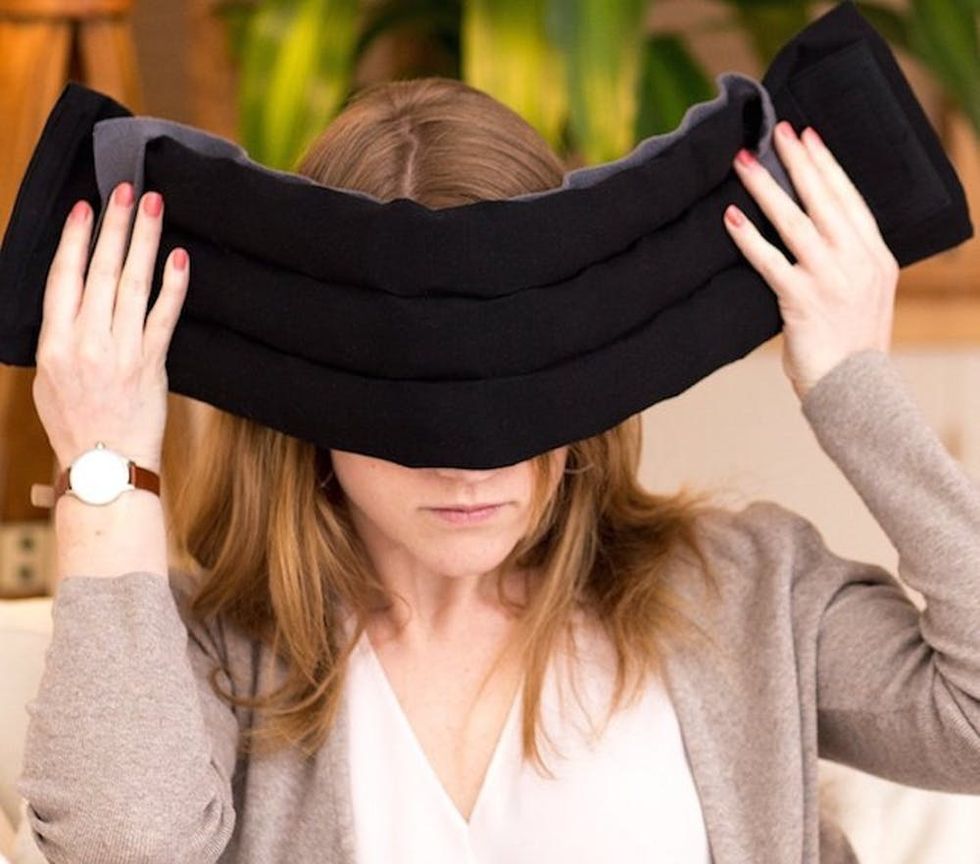 4. The Original Headache Hat ($40): At first glance, a headache hat might seem a little silly, but so does keeping giant bags of ice on your head for hours at a time. This convenient design lets you move around while still getting cold therapy relief.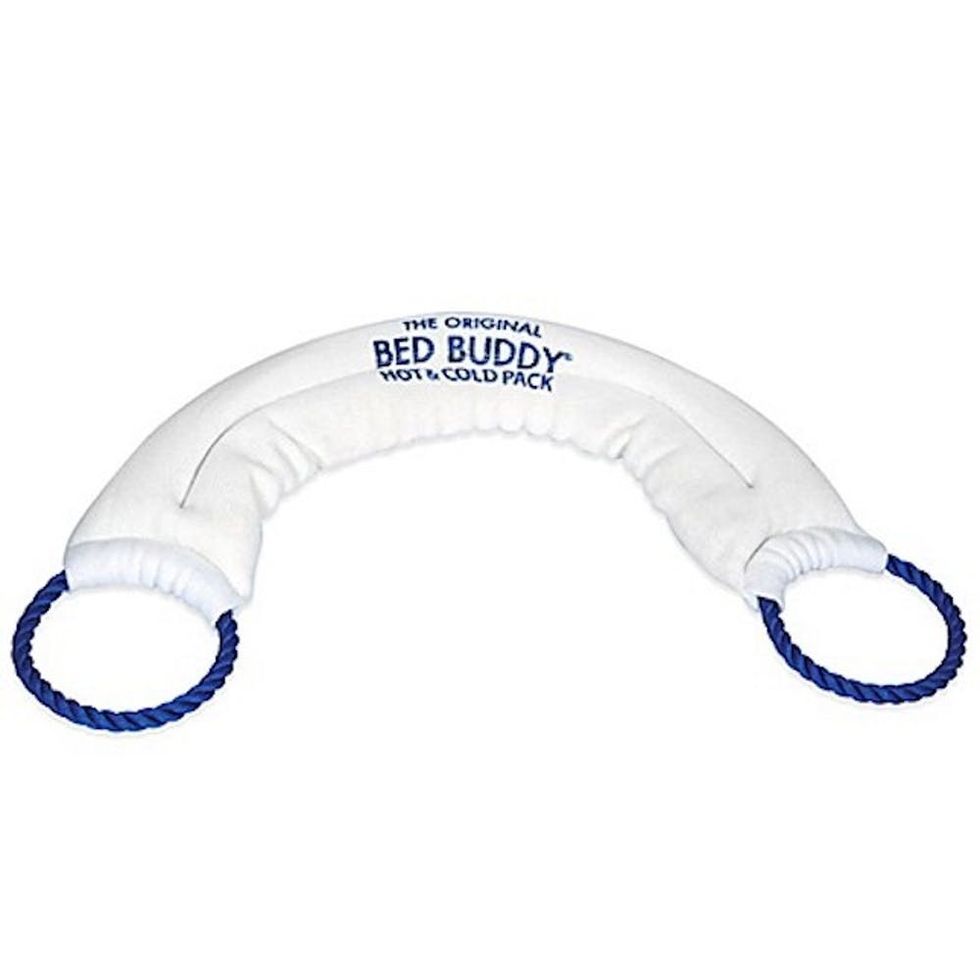 5. Bed Buddy Hot/Cold Pack Thermatherapy ($10): Heating pads are excellent for relieving tension and increasing blood flow to certain areas of the body — but it can be dangerous to sleep with an electric pad. Instead, this pack filled with 100 percent natural grains, herbs, and flowers is safe and can be used hot or cold.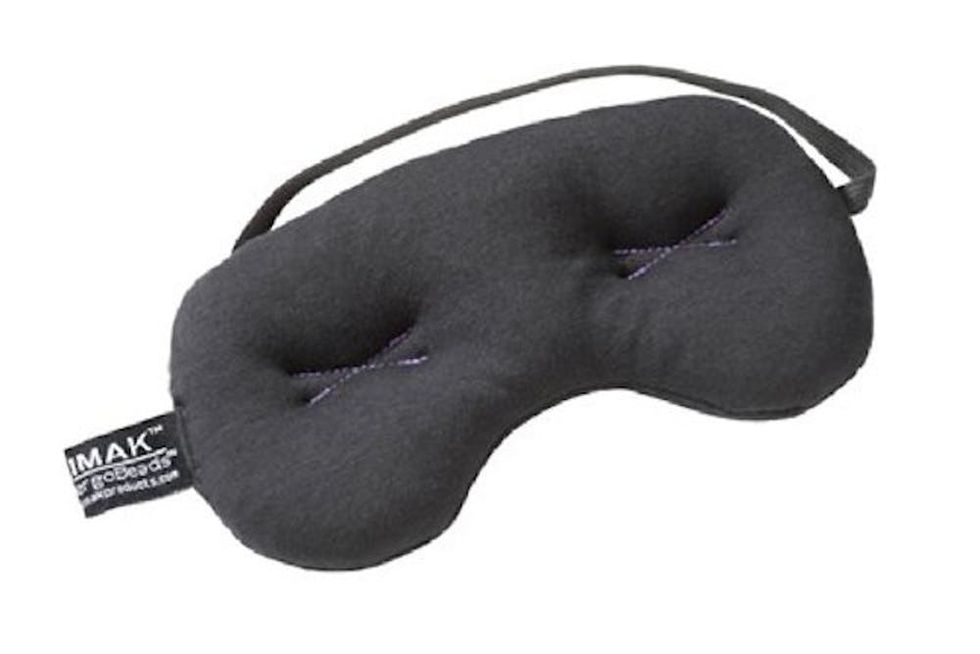 6. IMAK Compression Pain Relief Mask and Eye Pillow ($11): Headache sufferers who are feeling pressure behind the eyes will love this mask. It's weighted to soothe pain and puffiness and it blocks out the light for better rest.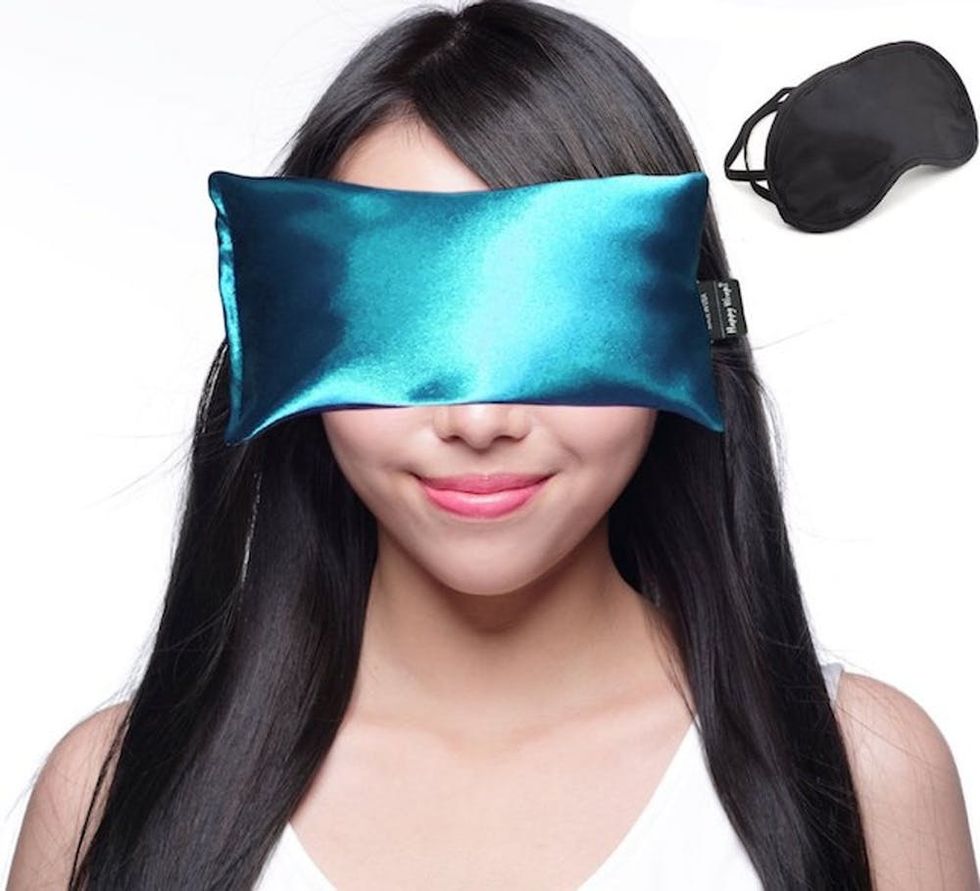 7. Happy Wraps Hot Cold Lavender Eye Pillow and Eye Mask ($12): If you want a therapeutic eye mask that's versatile to boot, you're in luck. This silky, lavender-infused mask can be used cold for headache and migraine relief, warm to relieve sinus pain, or as-is for a soothing treat.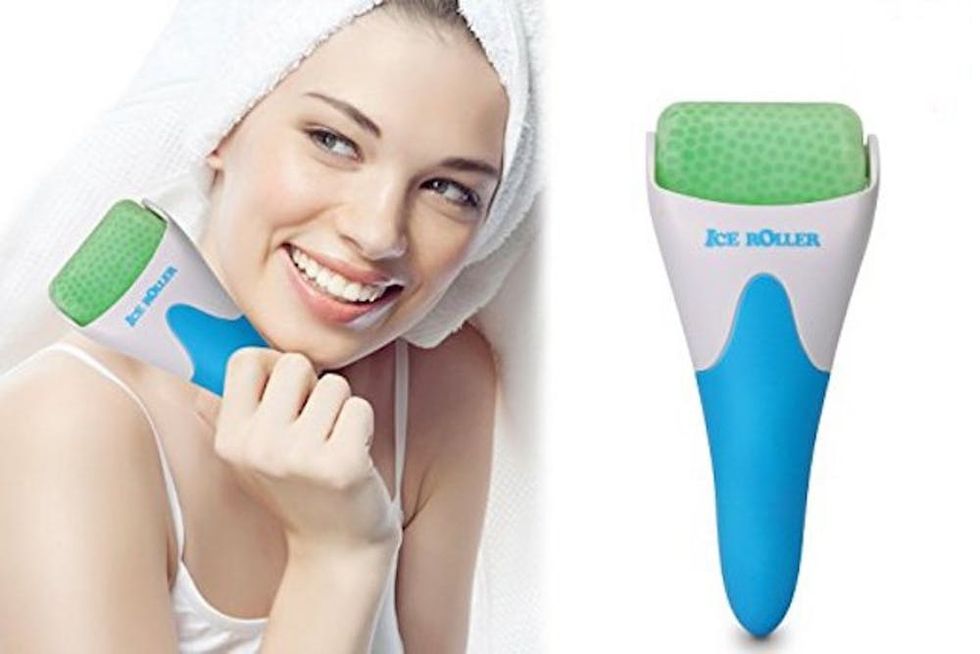 8. ESARORA Ice Roller ($12): This facial ice roller will not only help keep your skin smooth; it'll also provide a dose of cold therapy to all the right places.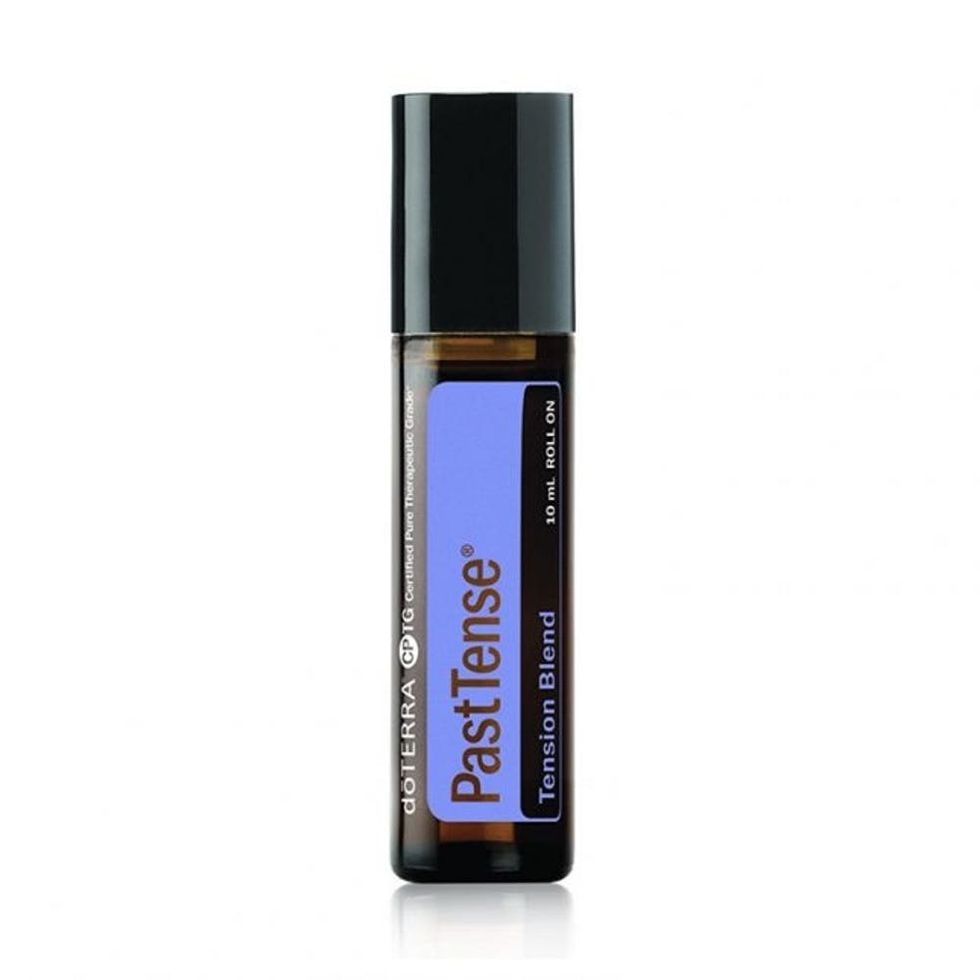 9. doTERRA PastTense Essential Oil Roll-On ($25): Not all headache sufferers have migraines. For people with tension headaches, this roller contains a particular blend of oils known for their calming effects on the mind and body.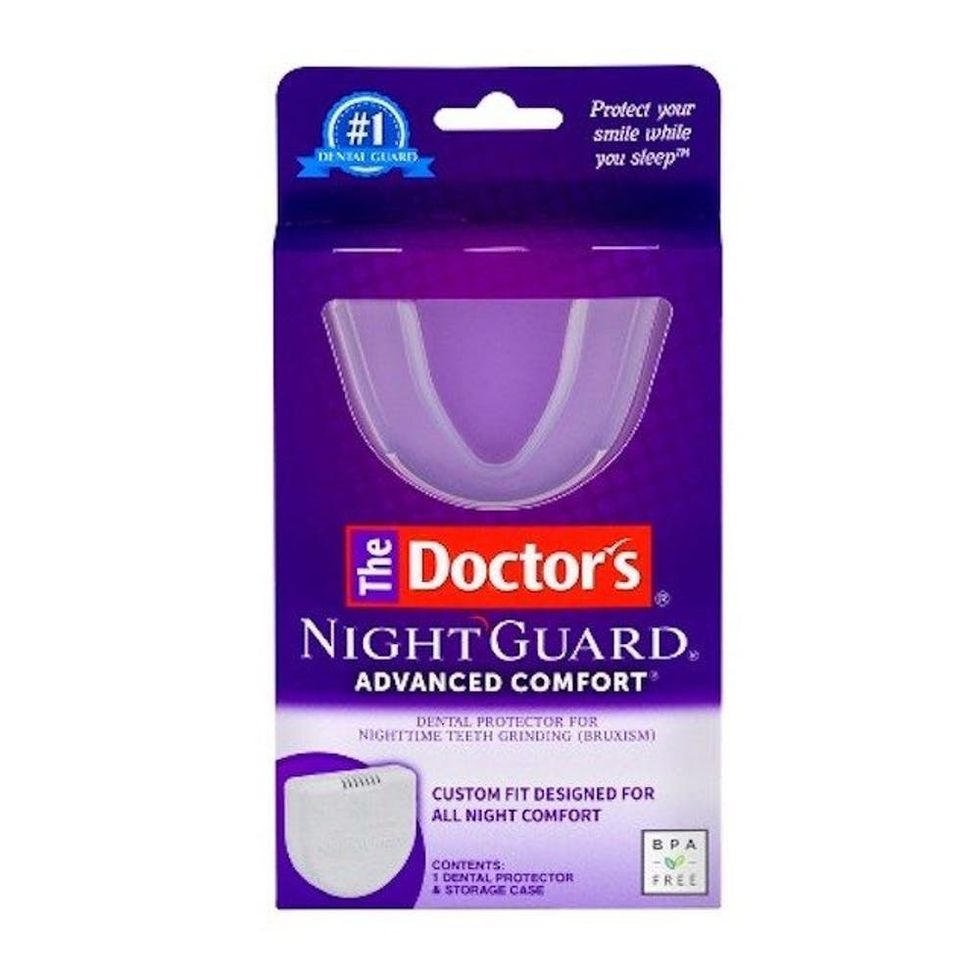 10. The Doctor's Night Guard ($13): Does it feel like you're always waking up with a headache? It could be because you're grinding or clenching your teeth at night. One helpful, medication-free solution is to sleep with a mouth guard that will keep your jaw muscles relaxed.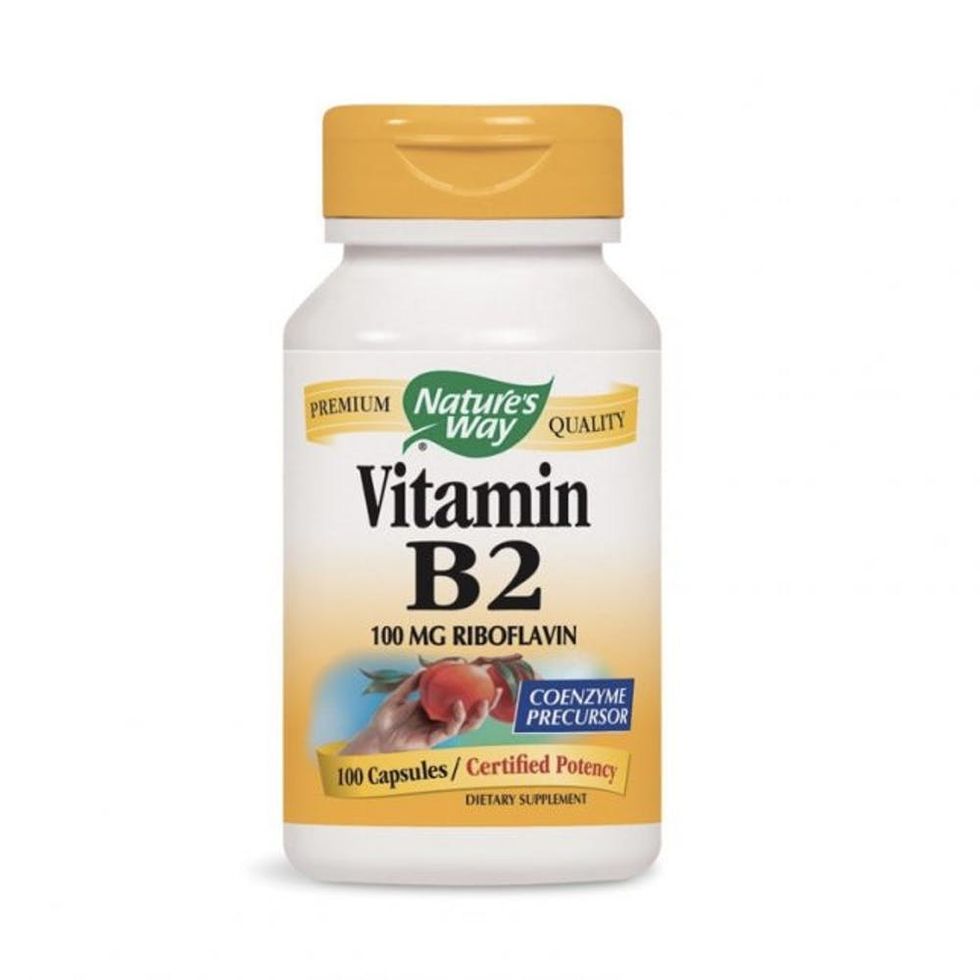 11. Nature's Way Vitamin B2, 100 mg Riboflavin ($8): It's theorized that migraine sufferers don't get enough B2 vitamins, like riboflavin, which can contribute to the frequency of their headaches each month. Taking a supplement (along with any other doctor-recommended treatment) can be helpful for preventing attacks.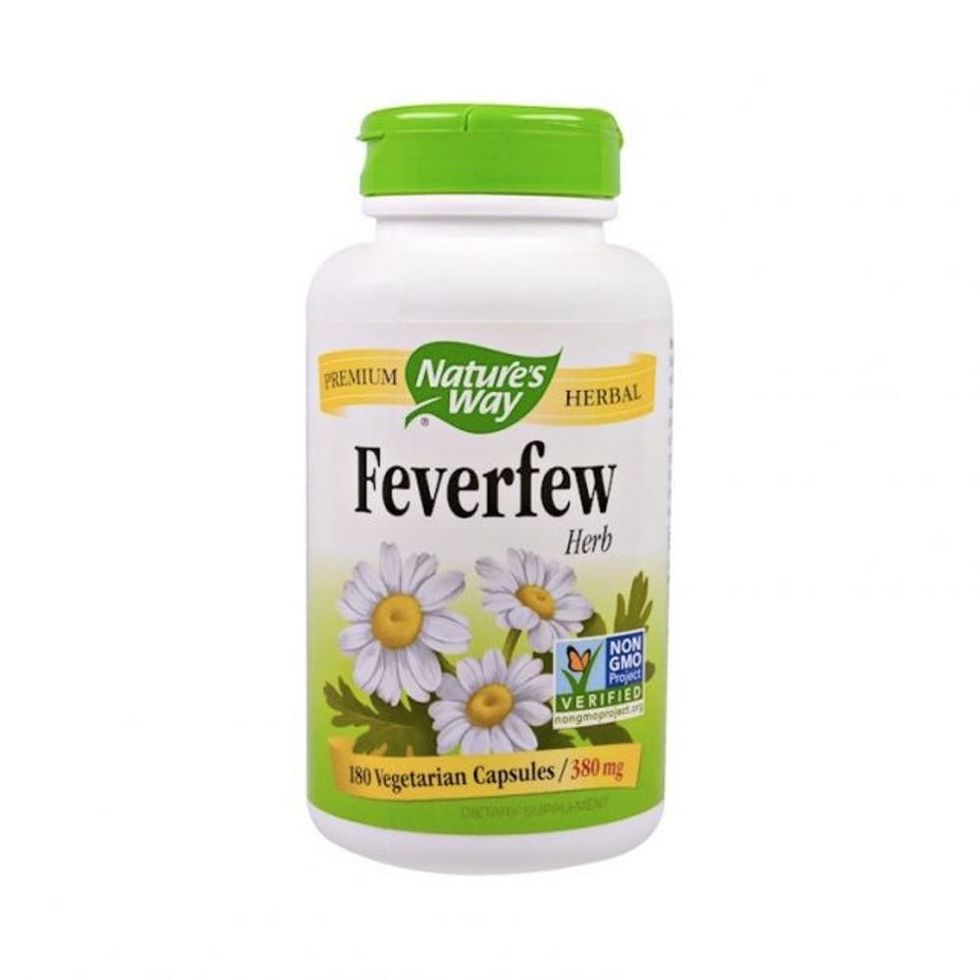 12. Nature's Way Feverfew ($10): Some small studies have shown that feverfew might help prevent migraines. Again, patients should always talk to their doctors before adding on supplements.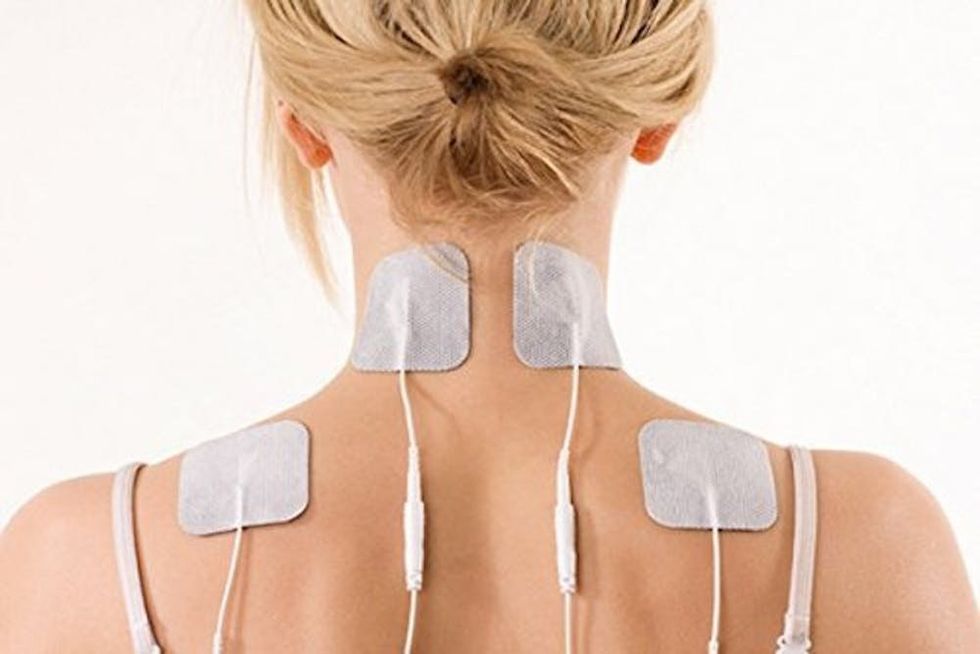 13. HealthmateForever TENS Unit, Electronic Pulse Massager ($27): A TENS unit (transcutaneous electrical nerve stimulation unit) is meant to prevent and relieve pain. The electrodes gently massage certain areas for pain relief — but it's important to follow directions and possibly have a conversation with your doctor before trying it.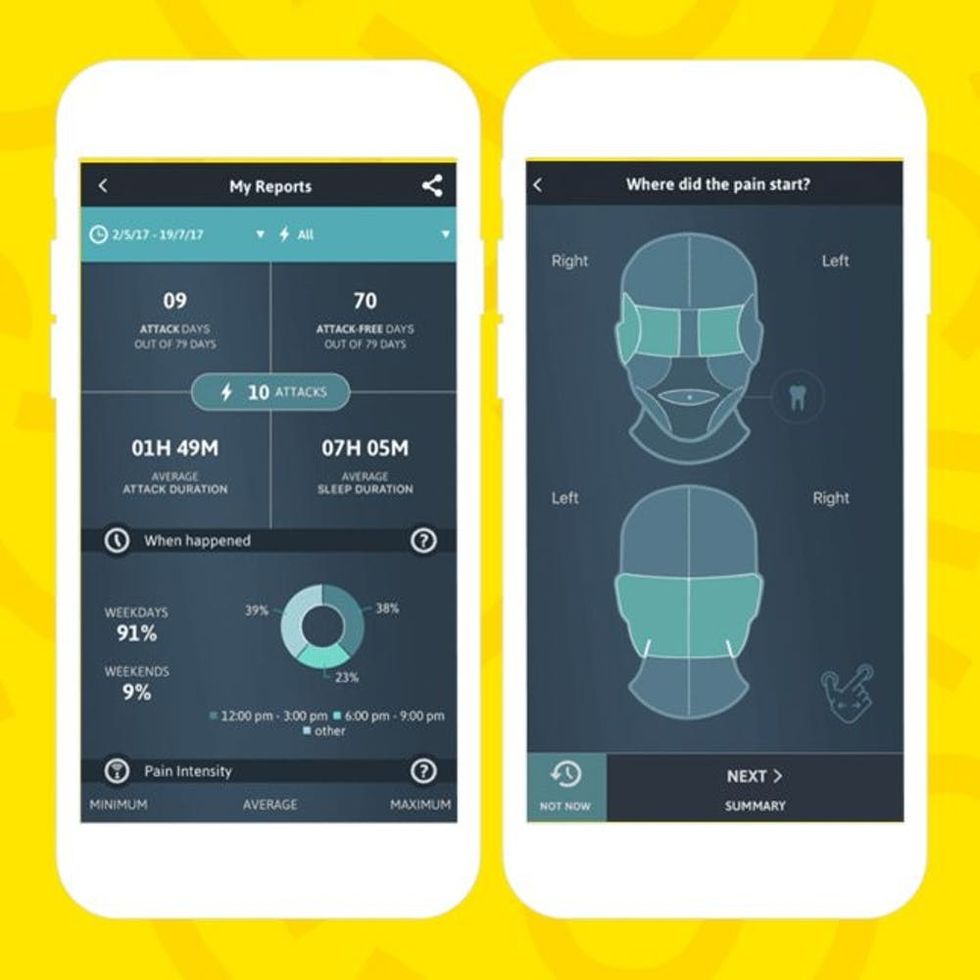 14. Migraine Buddy (Free for iOS): Beyond aromatherapy, thermotherapy, and massage, some headache sufferers like to prevent their pain with good old-fashioned tracking. This app helps you determine your triggers, log your attacks, and better understand why you're experiencing chronic pain.
Do you have any recommendations for headache relief? Share them with us on Twitter @BritandCo!
Brit + Co may at times use affiliate links to promote products sold by others, but always offers genuine editorial recommendations.
(Featured photo via Getty)