I Wore the Same 6 Pieces for 5 Days: Here's What Happened
Feb 06, 2017
When it comes to our wardrobes, we all play favorites. You know what I mean: No matter how full-to-bursting your closet is, only certain pieces make the regular rotation. It's kind of inevitable. We gravitate to what we feel comfortable in and what makes us feel like ourselves. So why do we have all that other "stuff?" And what if we just… didn't?
---
I started with a micro version of the challenge, as tossing out the majority of my closet for good was just not realistic for me (no matter how excited my husband was at the idea of all that free apartment space). So I challenged myself to create five days worth of outfits from six clothing pieces I felt I couldn't live without. I narrowed it down to: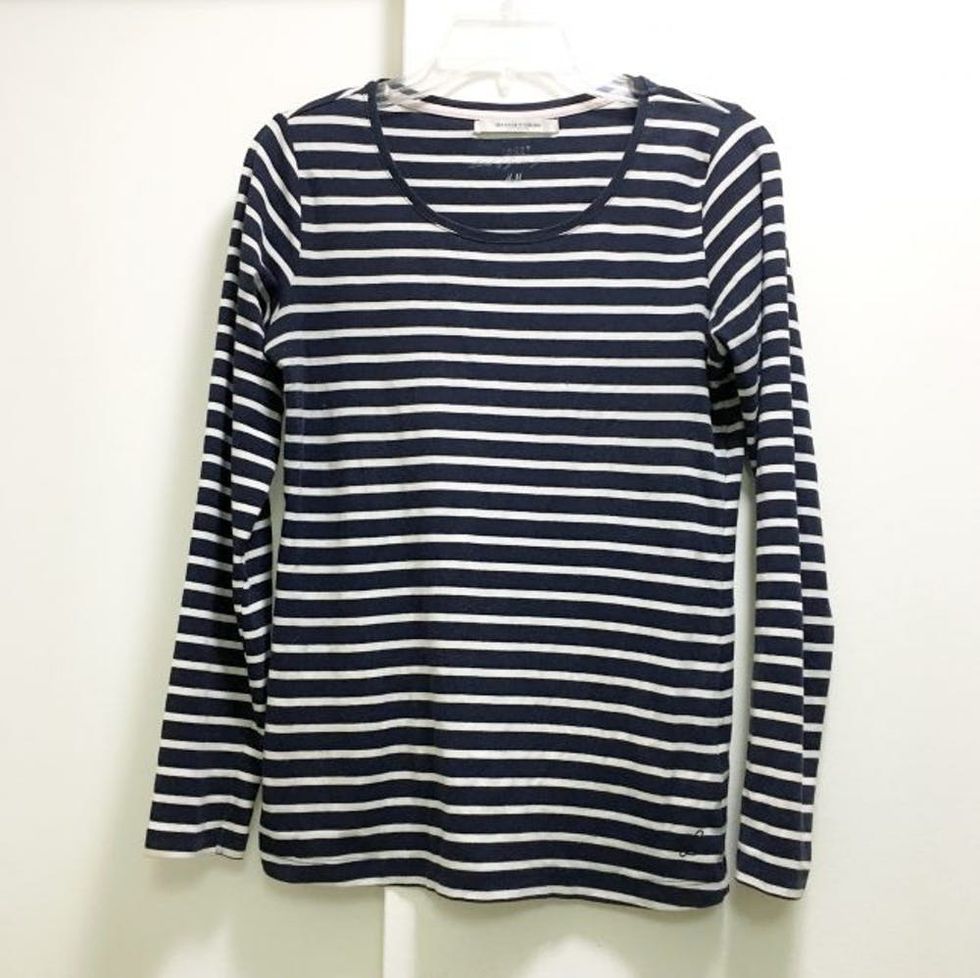 1. Striped Shirt: This was a no-brainer. I live in stripes.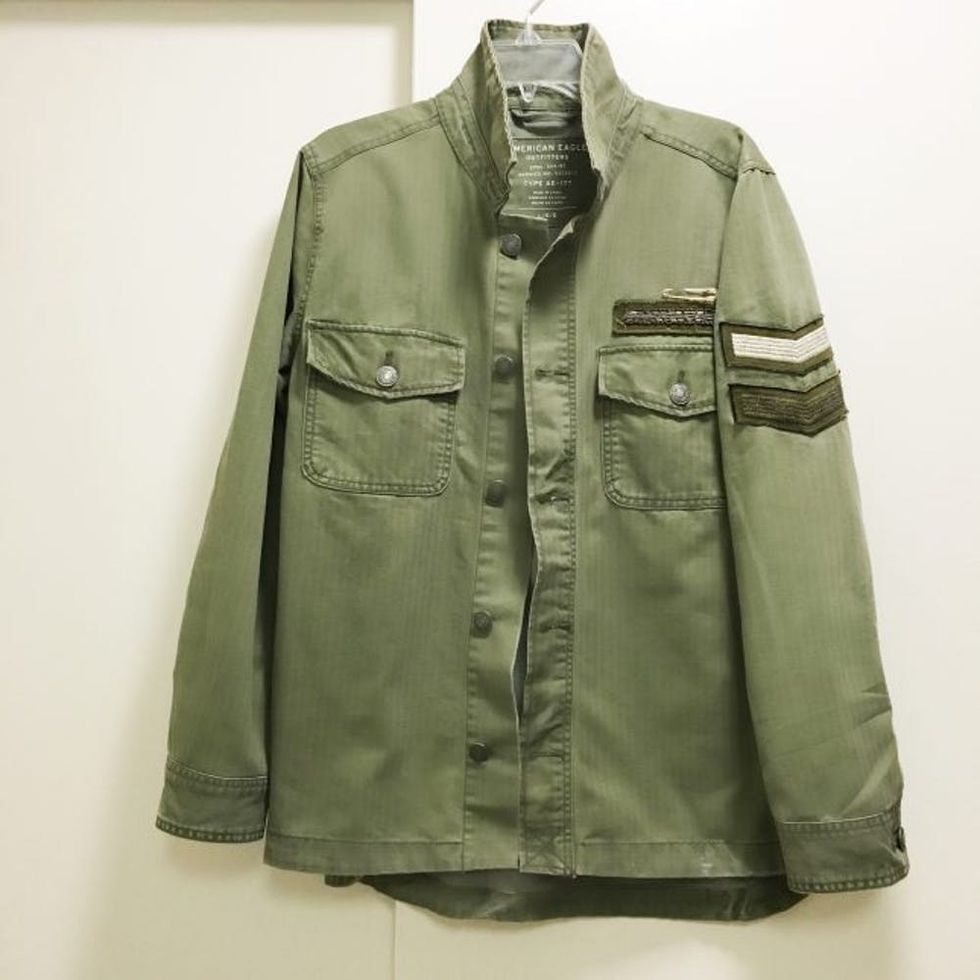 2. Army Jacket: It just makes any outfit instantly cooler.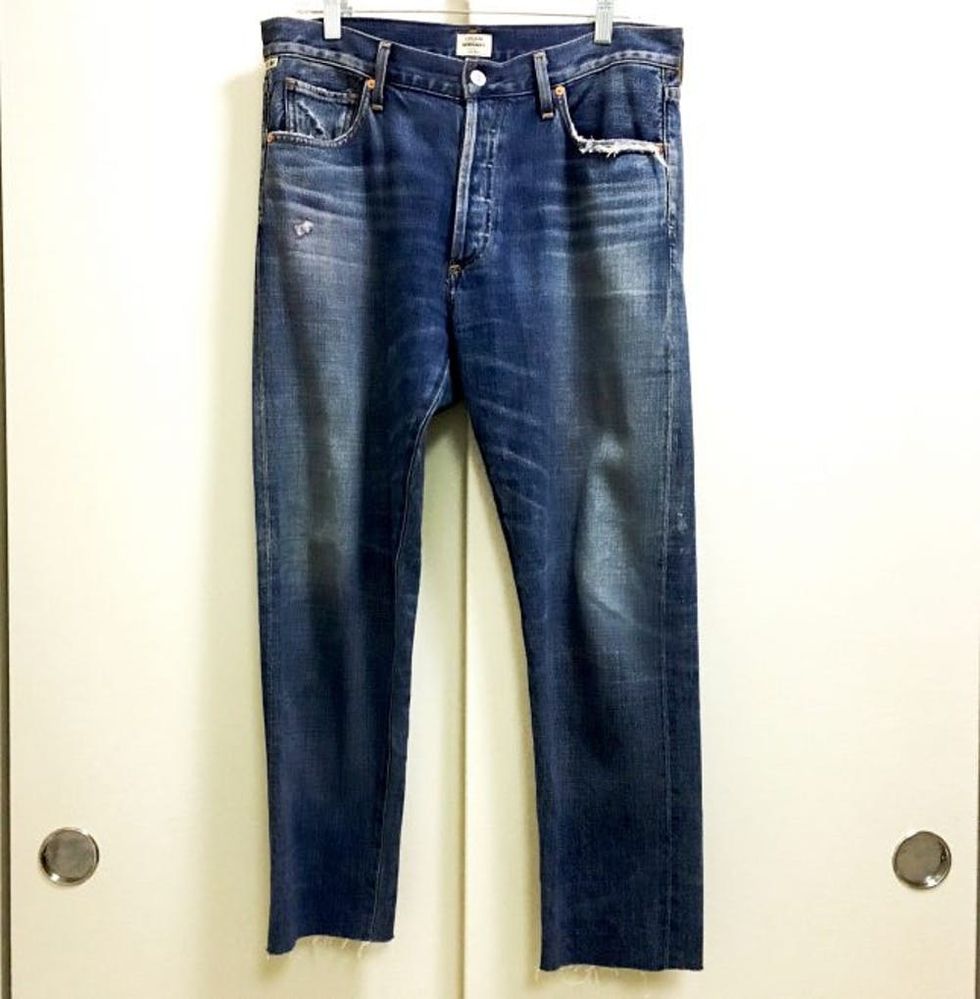 3. Straight-Leg Jeans: Because denim is life.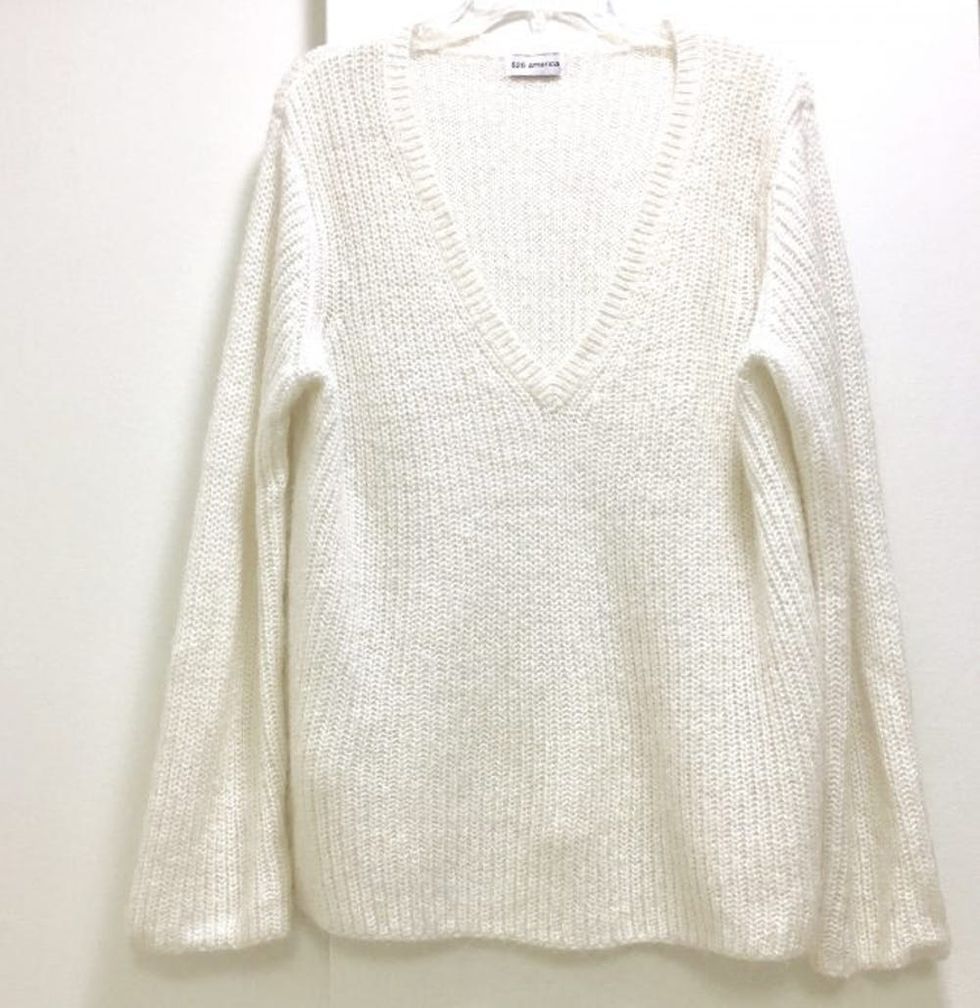 4. Slouchy Sweater: Comfy and sexy at the same time.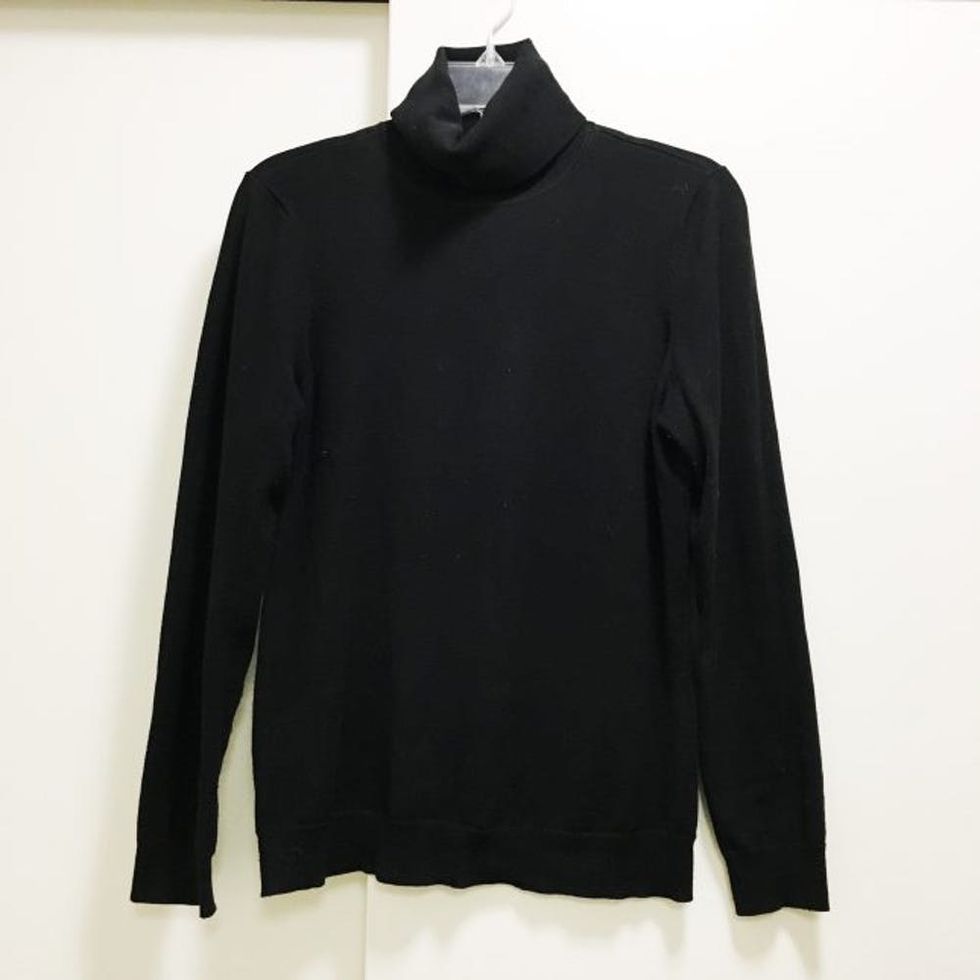 5. Slim-Fit Turtleneck Sweater: Perfect for layering.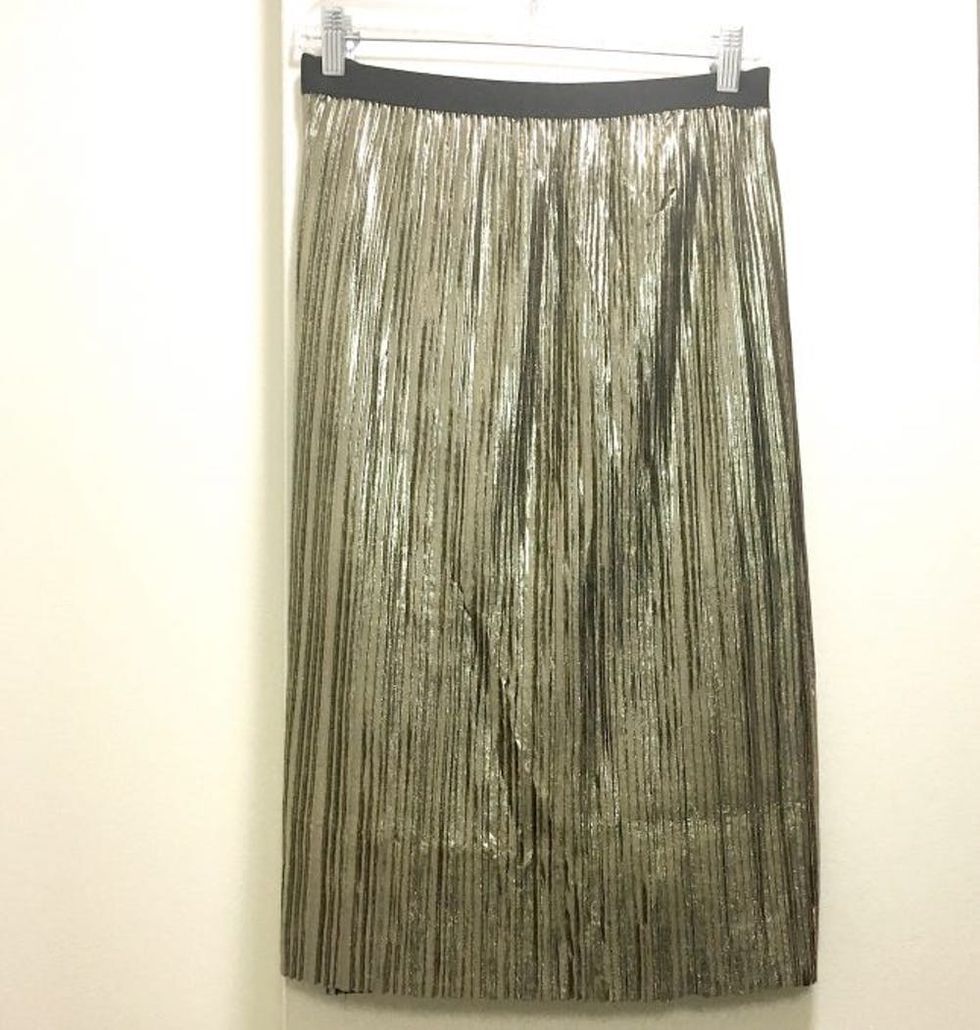 6. Metallic Skirt: To add some extra interest.
Here's what I came up with (shout-out to my husband for having the patience to photograph me every day).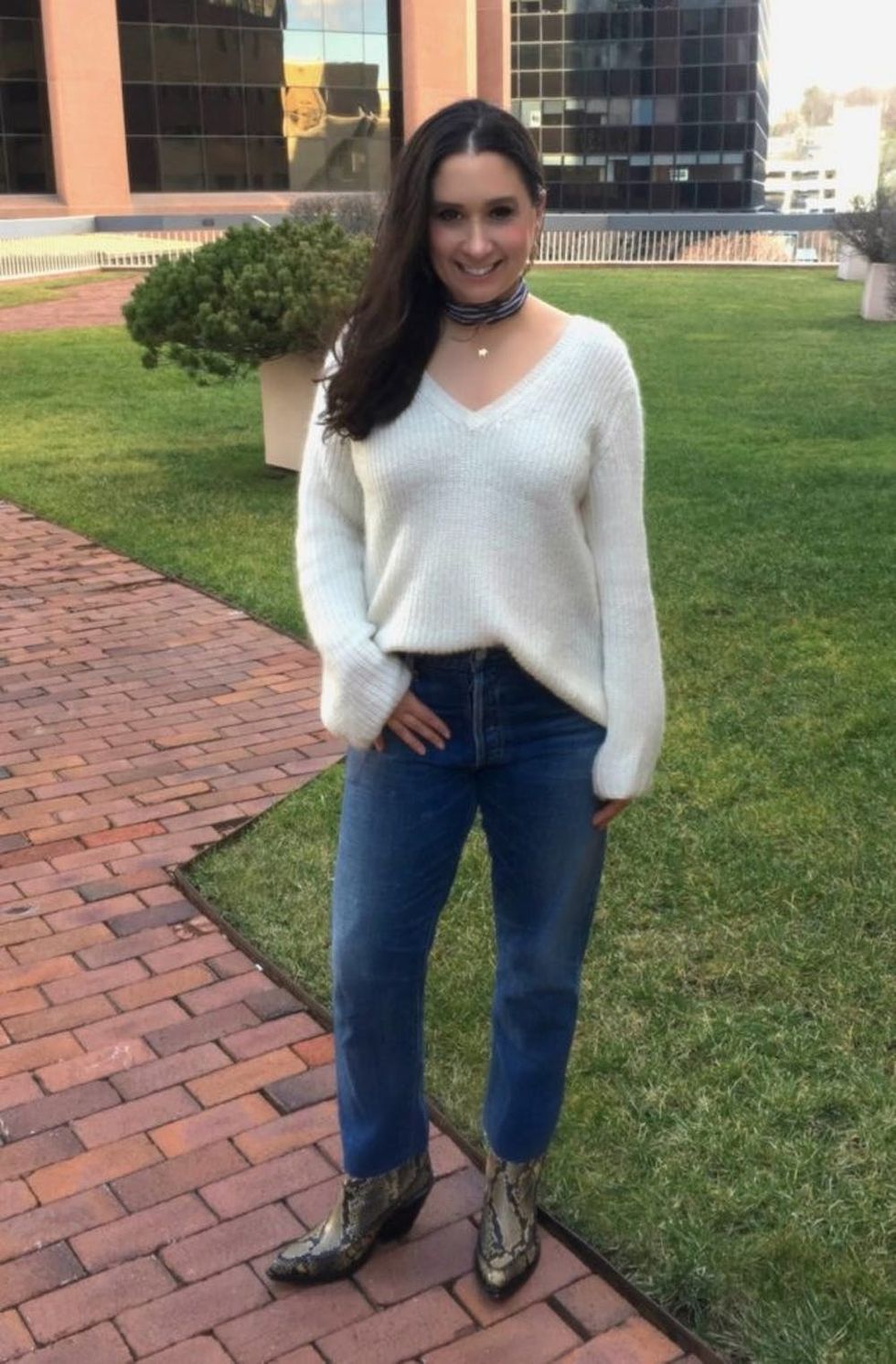 1. Monday: A little bit cowgirl, a little bit Madewell inspired. And never underestimate the power of a good neckerchief.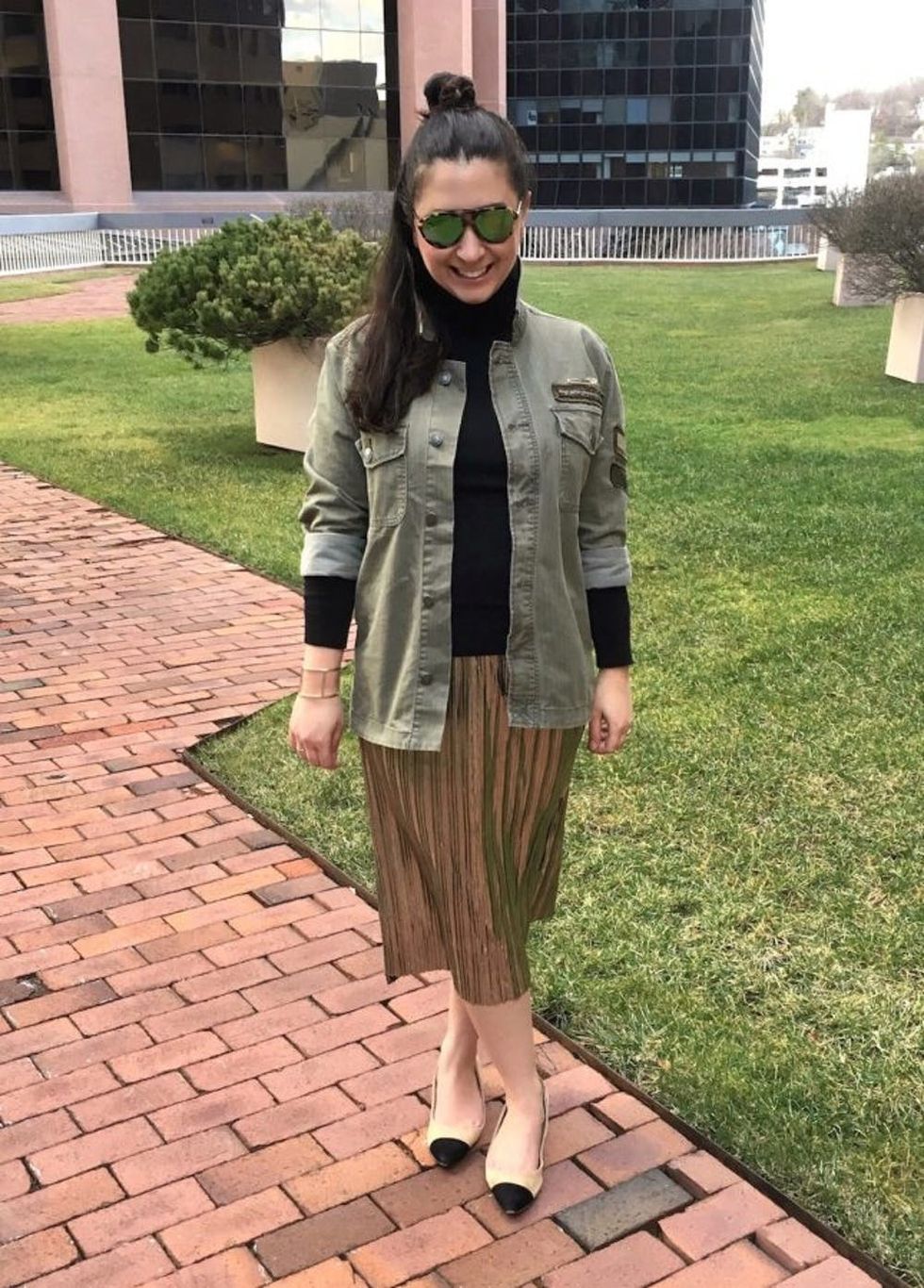 2. Tuesday: A metallic skirt can be surprisingly daytime appropriate when you tone it down with casual pieces. Also — pushing up or rolling sleeves can make all the difference in a look.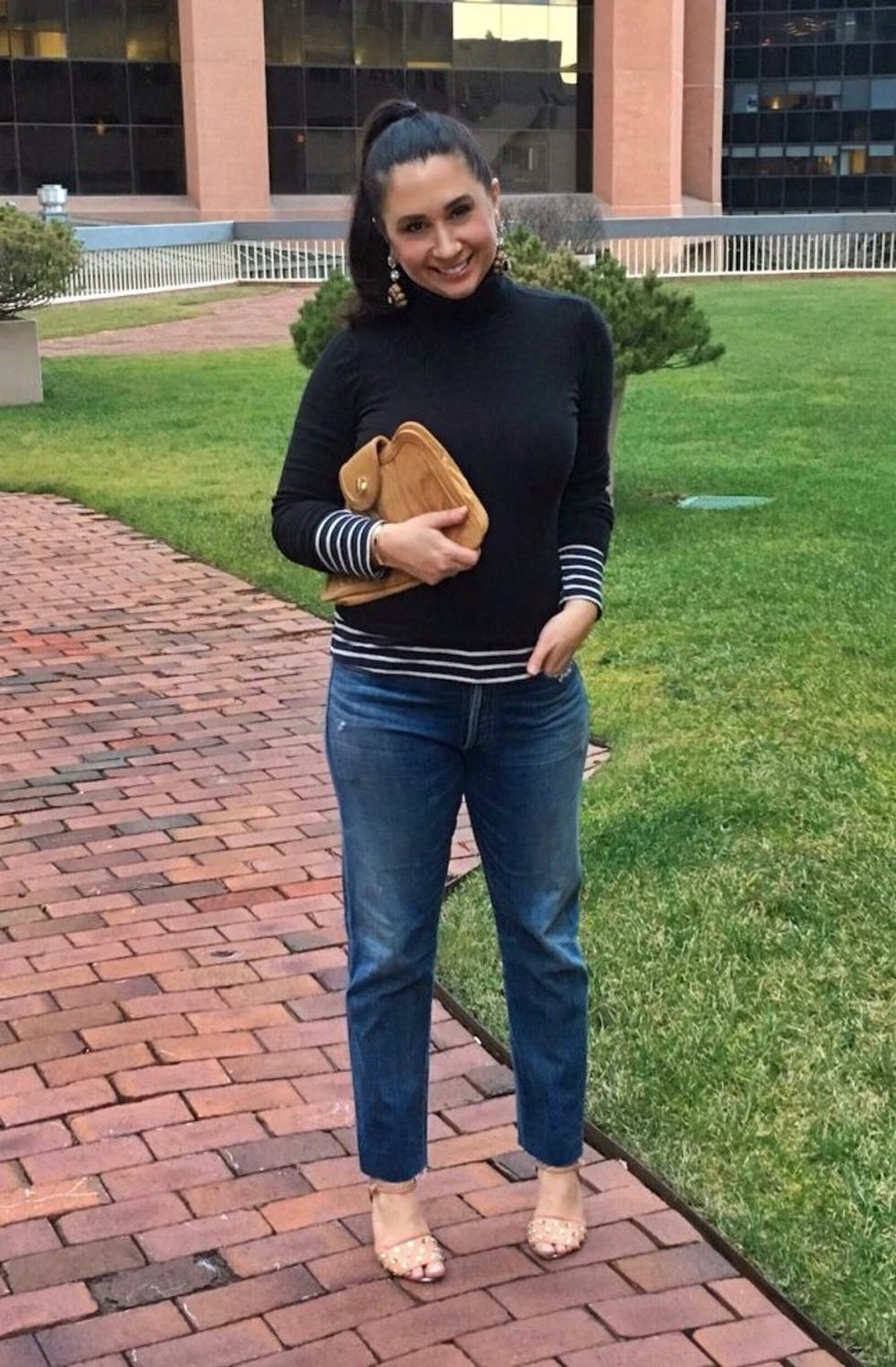 3. Wednesday: I never really thought to layer anything under this turtleneck but this challenge called for a little creativity. I was pleasantly surprised at how stripes peaking out really added more intention to the outfit. Plus, big earrings make everything better. Always.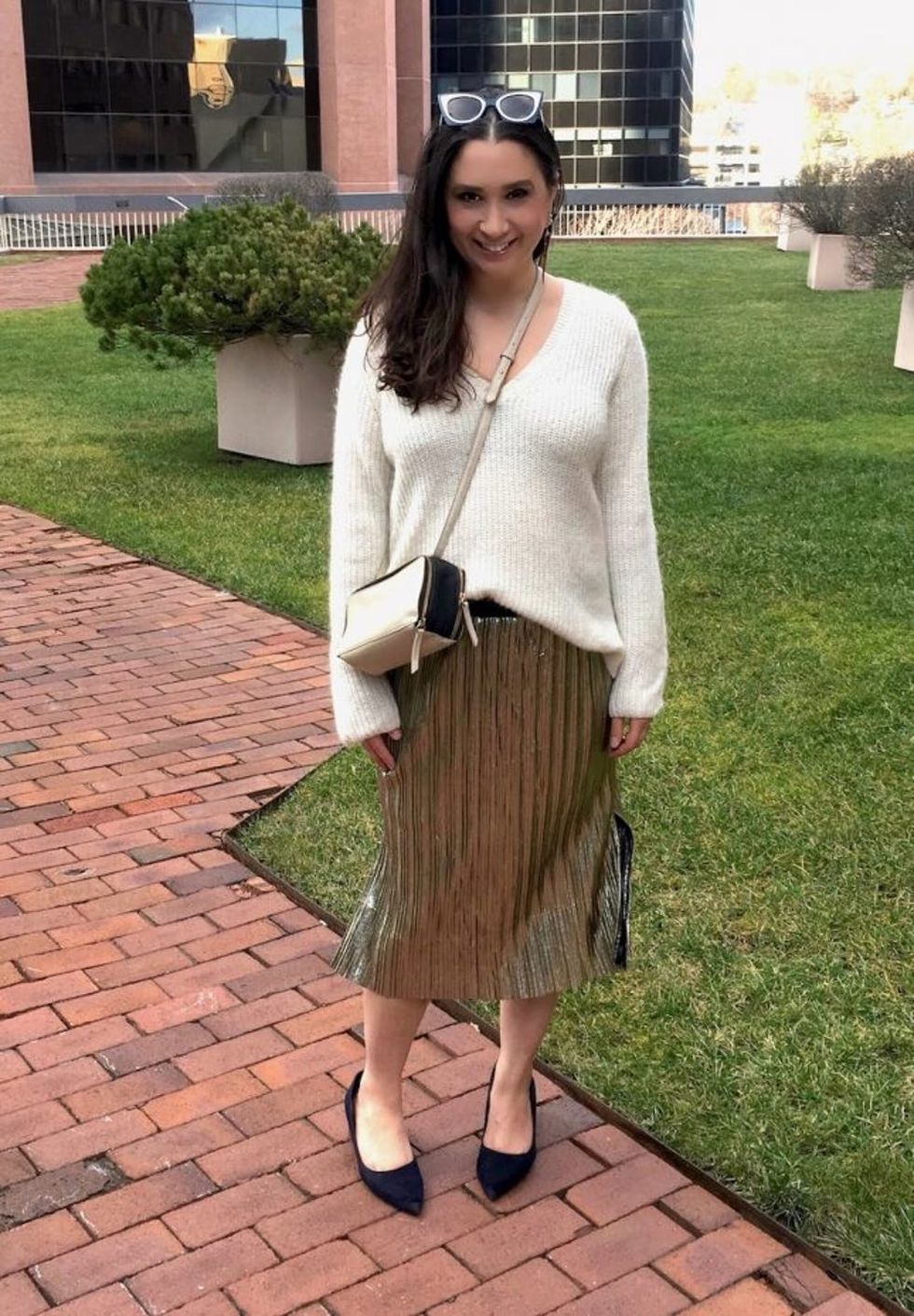 4. Thursday: Pairing the metallic skirt with the slouchy sweater and pointy pumps made for a surprisingly cool but ladylike look. I threw on my favorite crossbody bag to add a casual-effortless vibe.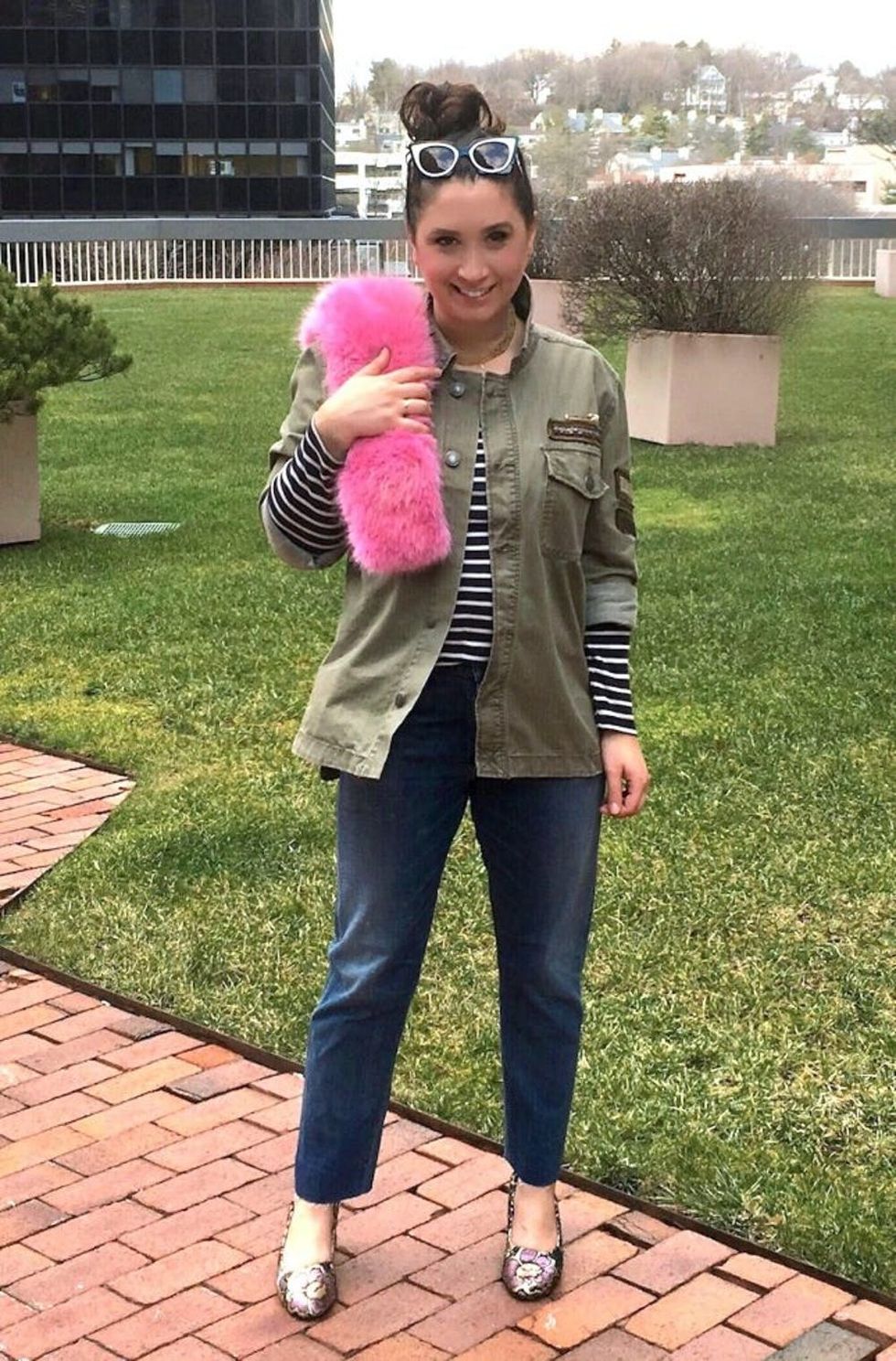 5. Friday: This look was my favorite. I was super comfy, and adding luxe extras, like the faux fur and the brocade pumps, took it from tomboy casual to playful and girly like that.
Overall, I was surprised at how much I could do with a small capsule of items. I don't know if I would be able to totally strip down my wardrobe to the essentials, but the experiment was well worth it. I learned how important it is to define your style but not be limited by it. And I realized that you can have a closet full of great clothes, but if you don't know what your look really is, you'll just have a bunch of pieces that don't relate to each other or work together to tell your unique story. And isn't that the goal, after all?
Want more style advice? Follow us on Pinterest!