This Infographic Shows Every State's Fave Halloween Candy
Oct 20, 2015
Halloween is not all fun and games, folks — okay, it kind of is, but it doesn't mean you don't have to make serious choices. From costumes to pumpkin decor, there are so many decisions to make and it all comes down to personal preference. When it comes to candy, people only grow more divided. Chocolate-y or fruity? Hard or chewy? In case you've ever wondered how your tastes compared to everyone else who lives in America, the folks over at Influenster have created this super sweet infographic to break it down by state. (Spoiler: Reese's is an overwhelming favorite.)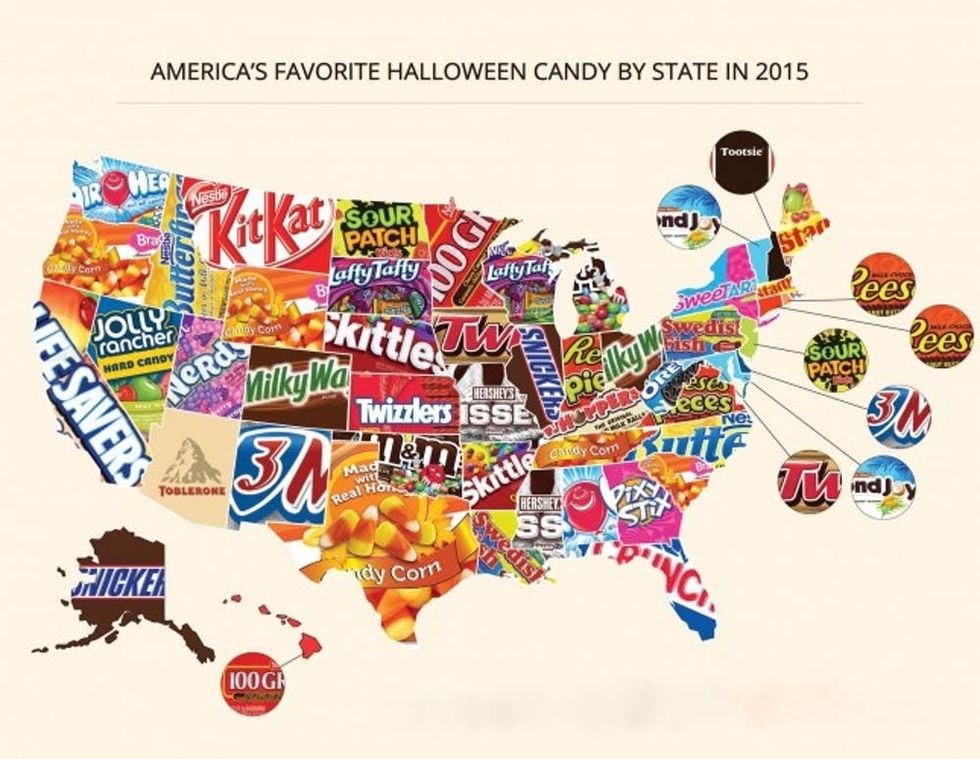 ---
While it was interesting to see who favored what, some states really surprised us. West Virginia, we love Oreos as much as anyone else, but do those actually count as candy? It was also interesting to see quintessential candy corn make sporadic appearances across the country, but was also the favorite candy in more states than any other. As for the treats that only popped up once on this list — we don't think it's a fluke. Maybe folks from Arizona, California, Nevada, Utah and Georgia just like to keep it original ;)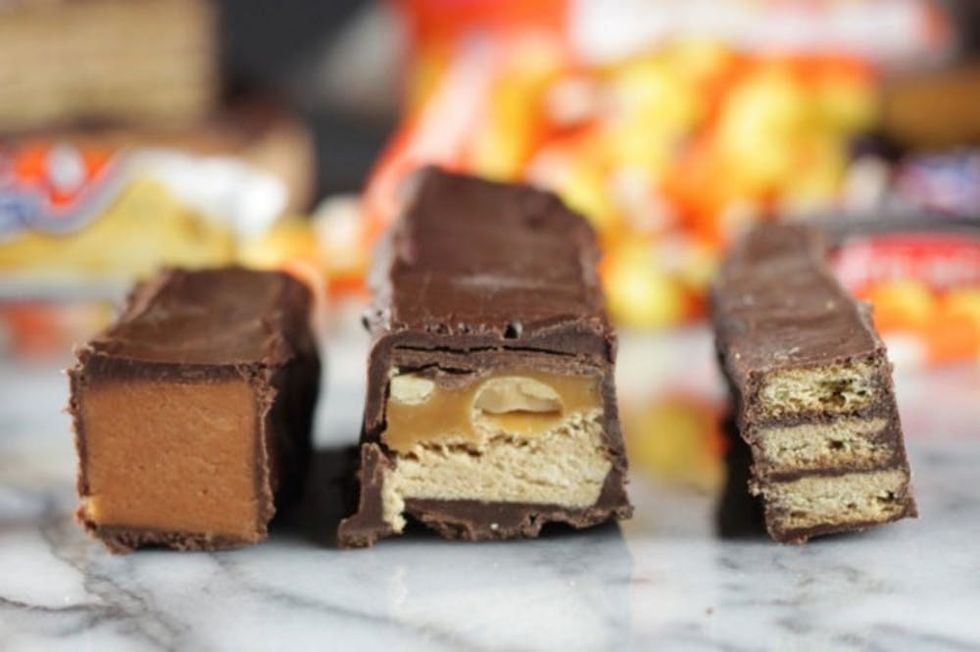 We also loved that quite a few of the top choices were DIY-able like these homemade Snickers bars for a definitive Halloween home run. Illinoisans and Alaskans, we see you.
No matter what candy your home state chose, it's clear that all states nationwide love the sweet stuff — so many delicious options from sea to shining sea.
Did your favorite candy make the map? Tell us if your home state got it right in the comments!
(Featured photo via Hershey's)
Ashley Lee
Ashley is a homegrown New Englander with an affinity for artwork living in the Boston area. She loves painting with watercolors, the city of New Orleans, and like most Bostonians, she enjoys her iced coffee year-round. See her latest creative works on her Etsy shop,
Oh My, How Lovely!
Appetizers