14 Quick + Easy Stuffed Avocado Recipes to Make As Your Summer Snack
Jun 12, 2016
Between finding the best circuit workout and choosing the perfect summer swimsuit, spending time cooking a delicious and healthy meal may not be super realistic. But don't worry, we have the perfect answer to your timing problem: avocados. If you didn't think avocados could get any better, you are about to be *gladly* mistaken. Just taking out the pit and stuffing the hollowed area with your favorite ingredients results in the perfect summer snack. Avocado lovers, grab your favorite green veggies and check out these 14 quick and healthy stuffed avocado recipes STAT.
---
1. Shrimp Stuffed Avocado: Shrimp and avocado make the perfect pair. Mix together these two ingredients and throw in some cilantro for a refreshing summery bite. (via Brit + Co)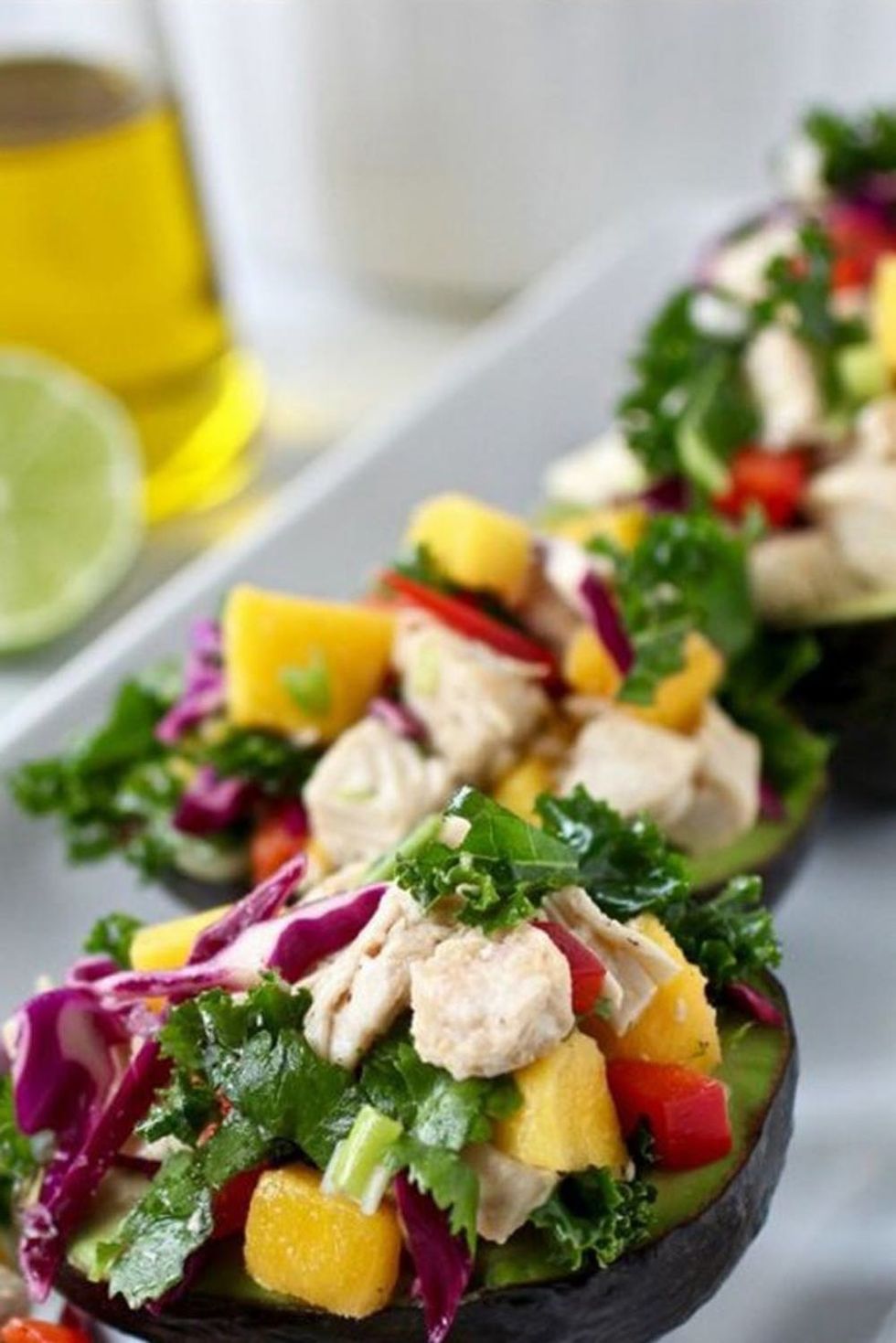 2. Mango Chicken Salad Stuffed Avocado: Summer is the season of fruit. Grab some yummy and juicy mango and toss it into your avocado stuffer for a sweet finish. (via Simply Nourished Recipes)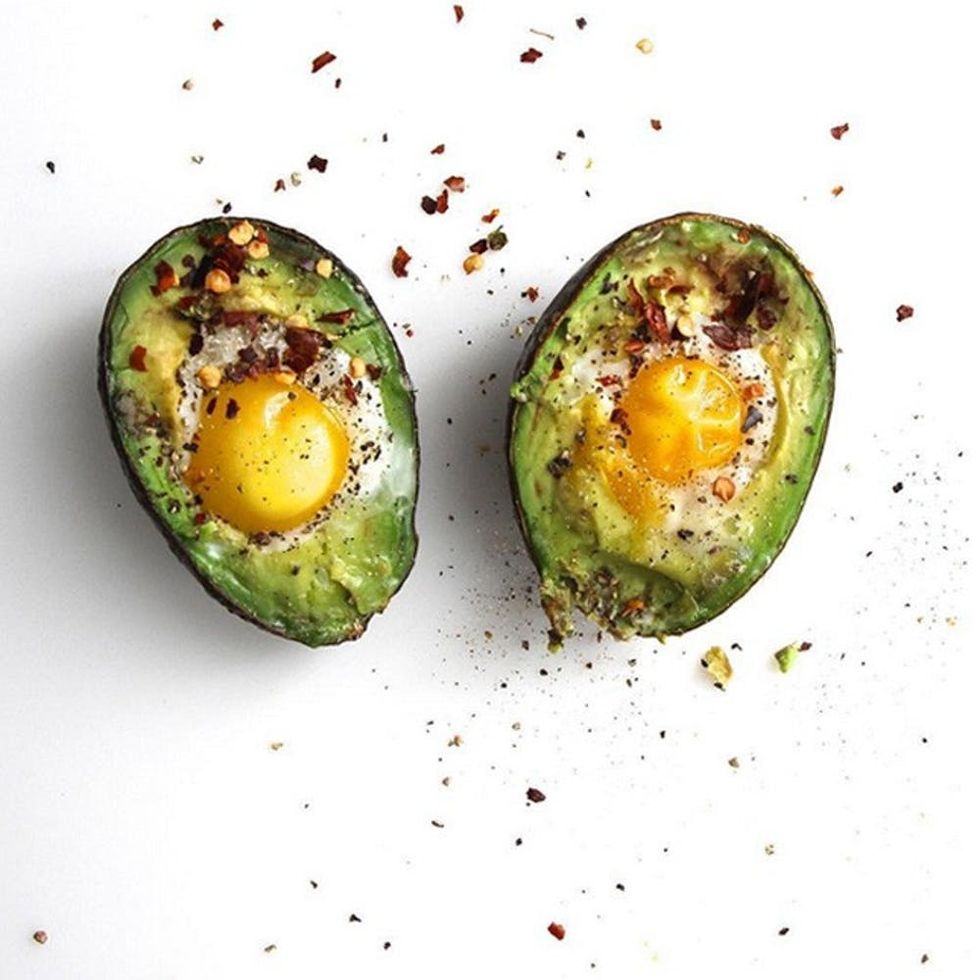 3. Egg Stuffed Avocado: Looking for something to enjoy after your intense morning workout? An egg in an avocado is an easy go-to for a seriously delicious post-run treat. (via Lauren Conrad)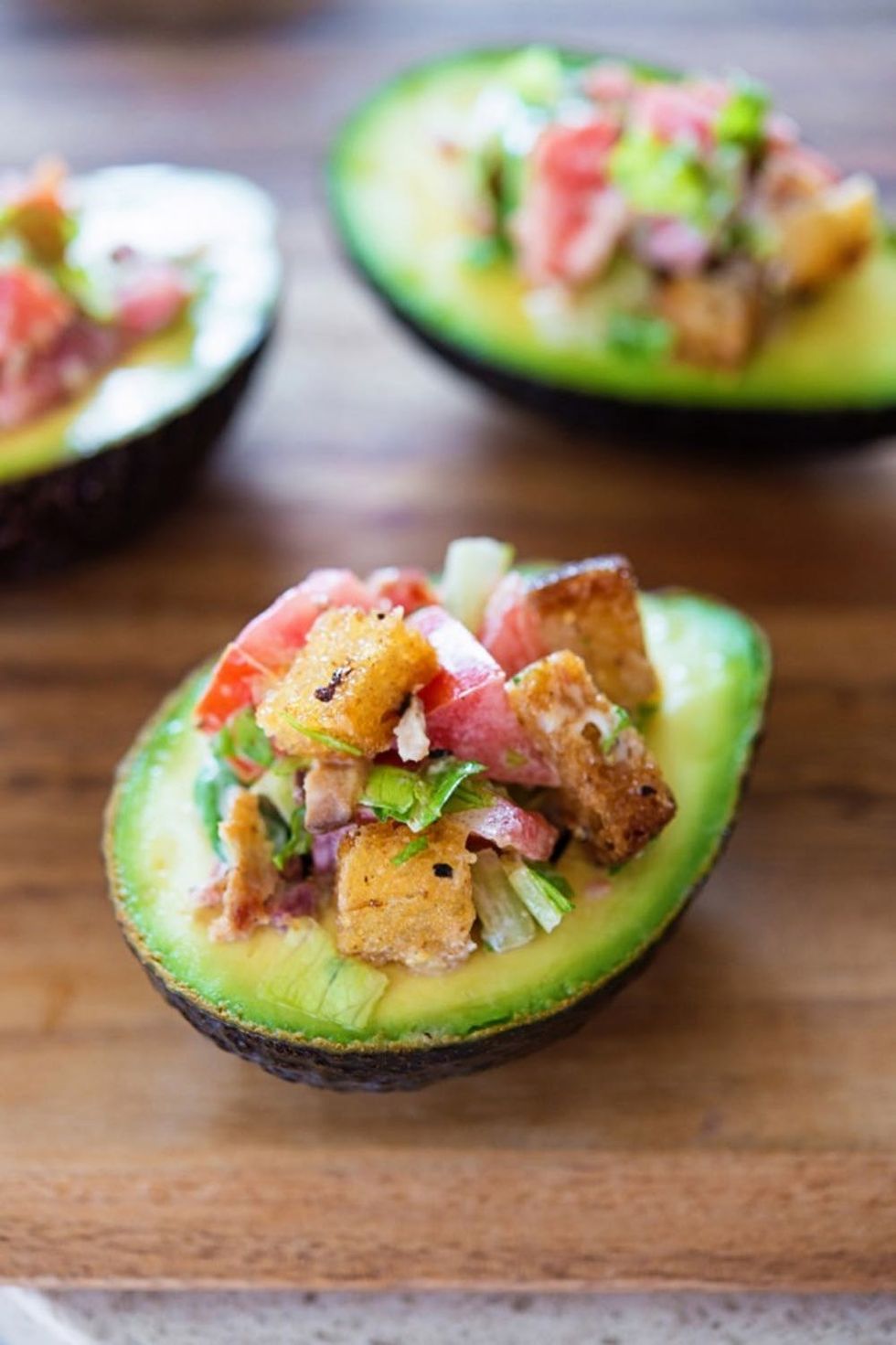 4. BLT Stuffed Avocado: Who doesn't love a good BLT? Take this delectable sandwich to the next level by ditching the bread and adding some avocado goodness. (via The Pioneer Woman)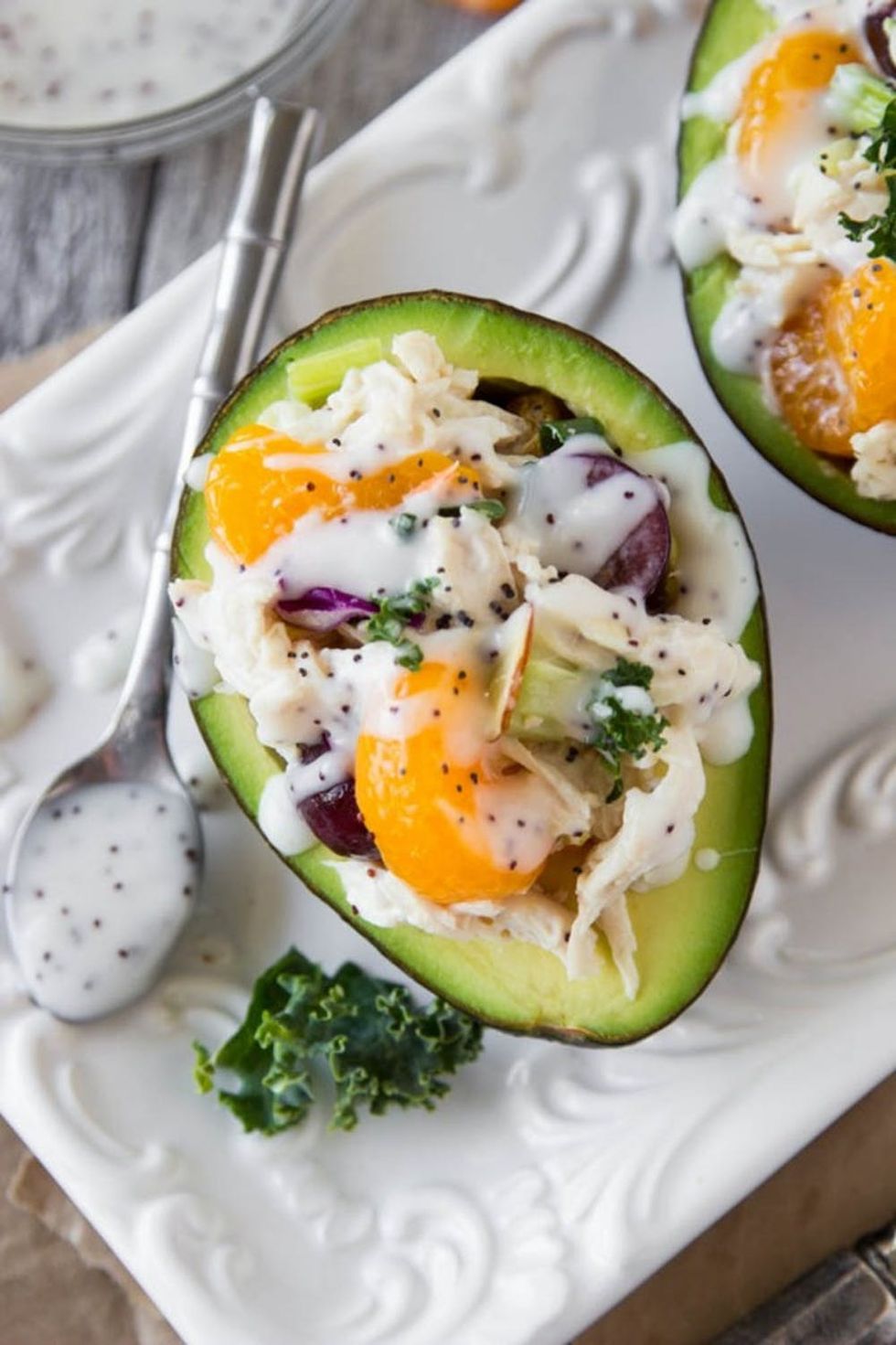 5. Mandarin Orange Chicken Salad Stuffed Avocado: A lighter lunch or dinner is totally doable with this Asian-inspired meal. Take 15 minutes to whip up this easy and tasty five-ingredient salad. (via Simple Healthy Kitchen)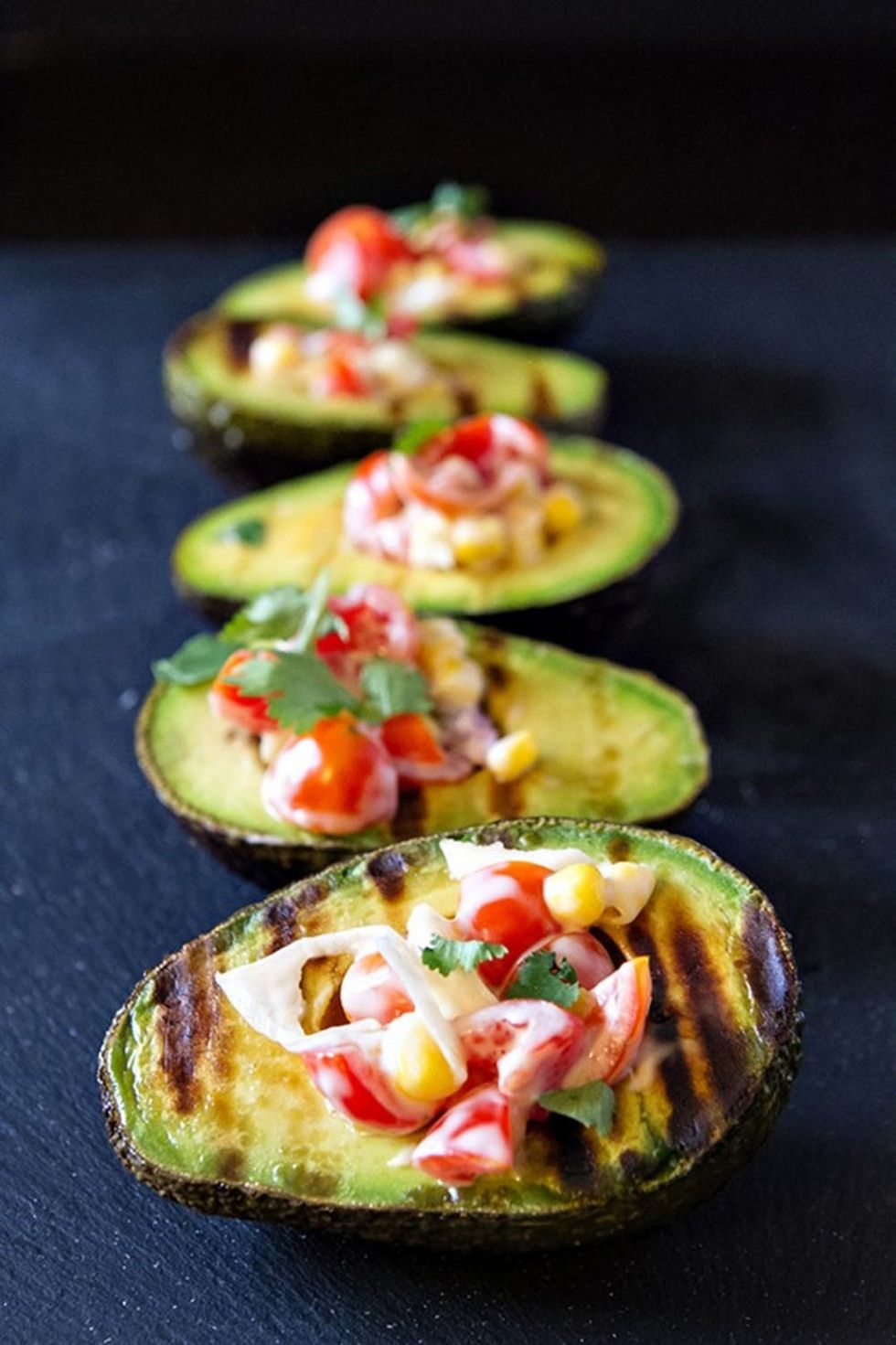 6. Grilled Stuffed Avocados: Grilling avocados is not very common, but seriously mouthwatering. Turn up the heat and get grilling to make this at your next backyard BBQ. (via Made Just Right)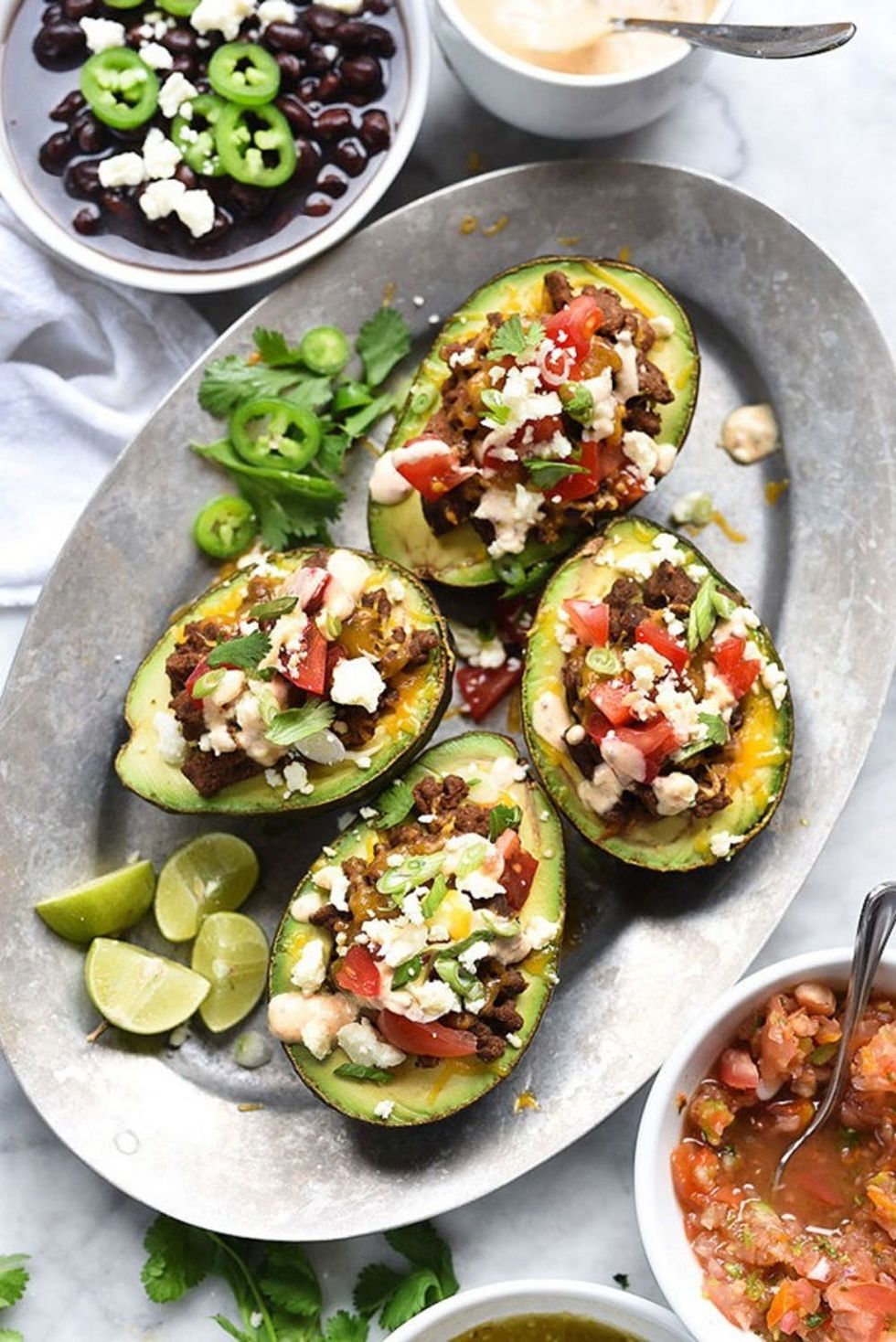 7. Taco Stuffed Avocados With Chipotle Cream: Switch things up on Taco Tuesday. Break out your taco recipe, but ditch the tortilla and opt for an avocado shell instead. (via Foodie Crush)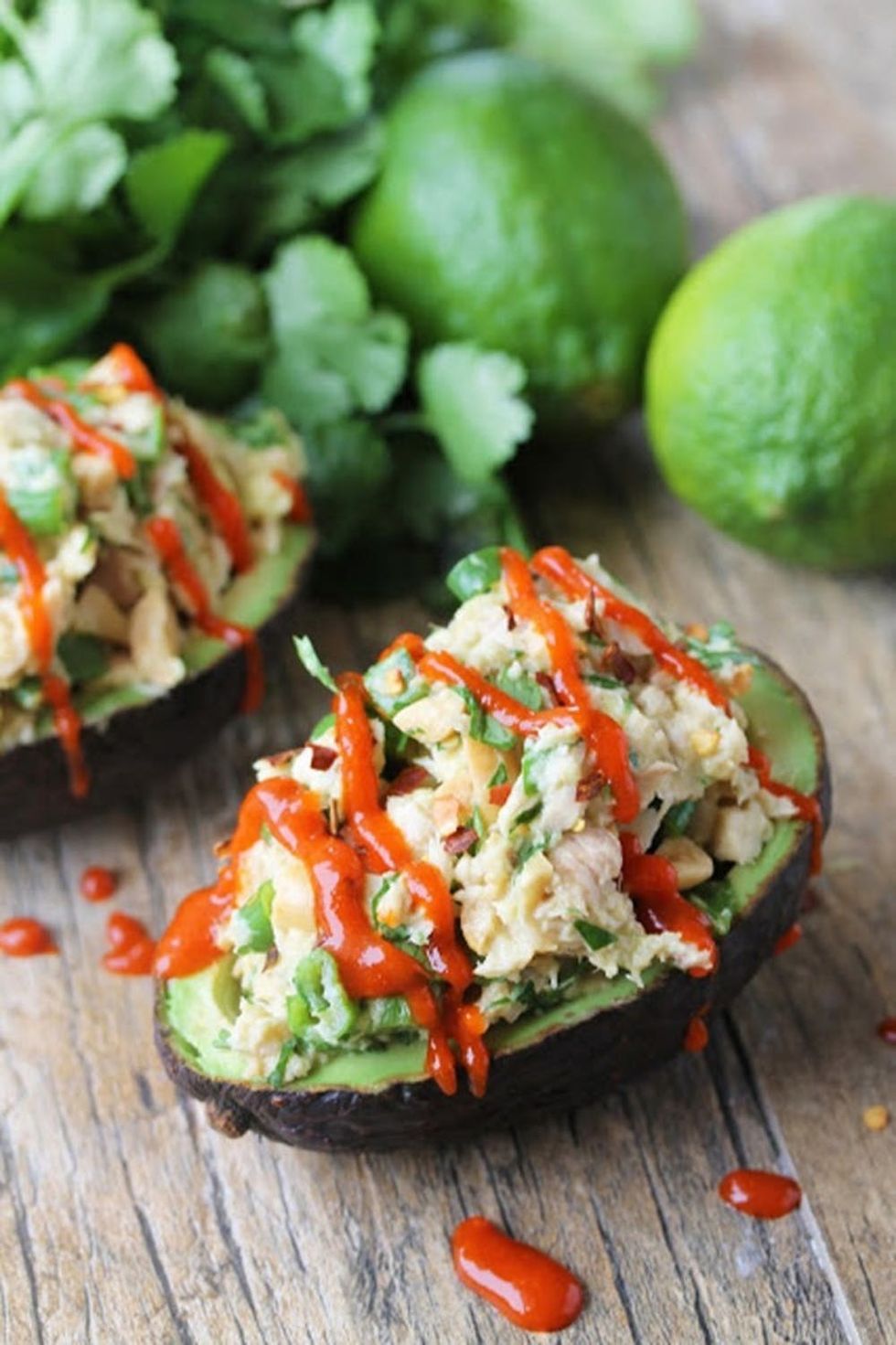 8. Thai Tuna Stuffed Avocado: Most tuna salads use mayo, but this bite keeps things healthy by just using tuna and veggies to create a Thai-infused dish. (via The Stay at Home Chef)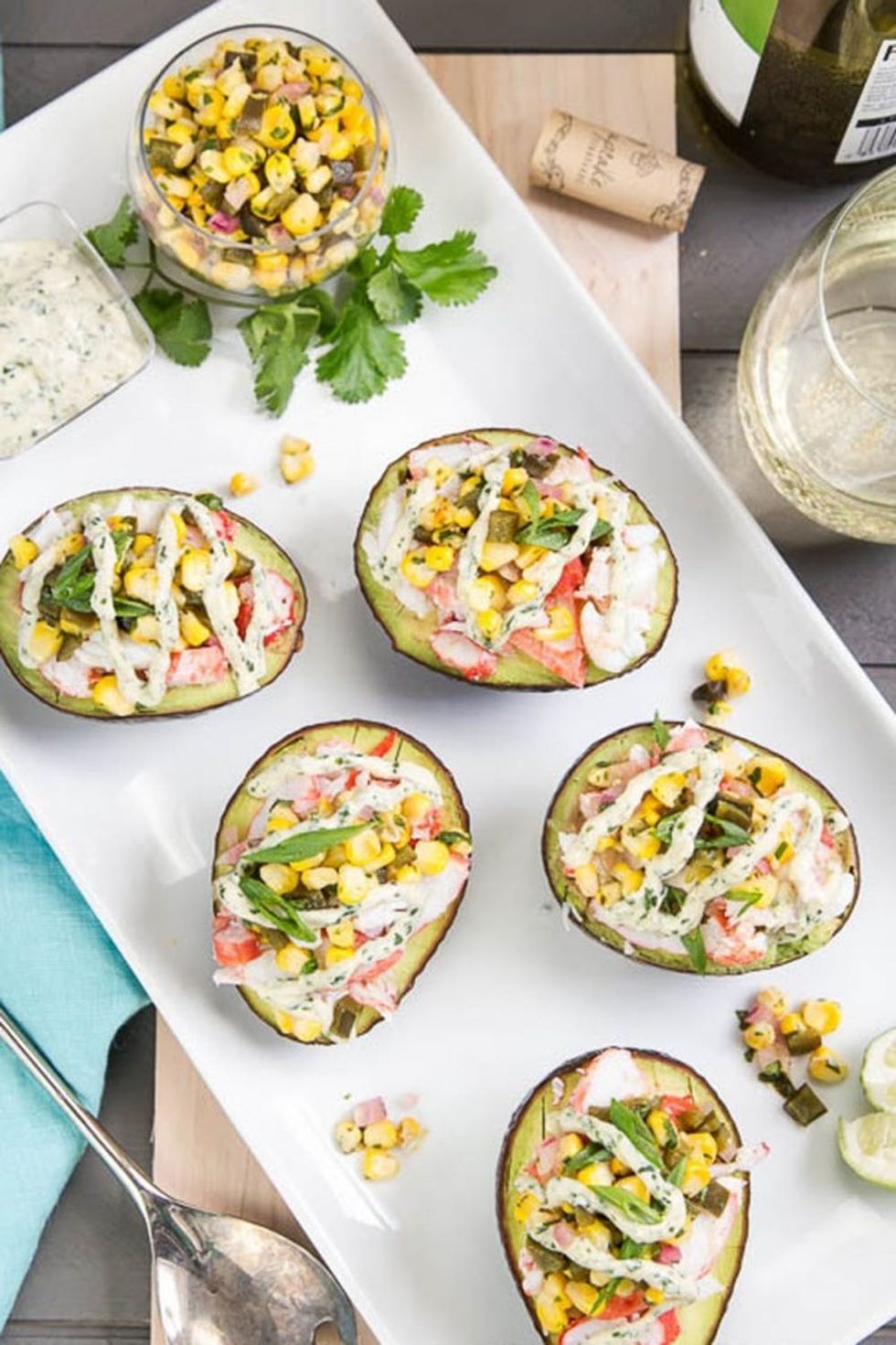 9. Tex-Mex Crab Stuffed Avocado: Tex-Mex is not everyone's cup of tea, but this crab-filled dish is one you won't be able to resist. Throw together this yummy midday snack to satisfy your seafood and avocado craving. (via No Spoon Necessary)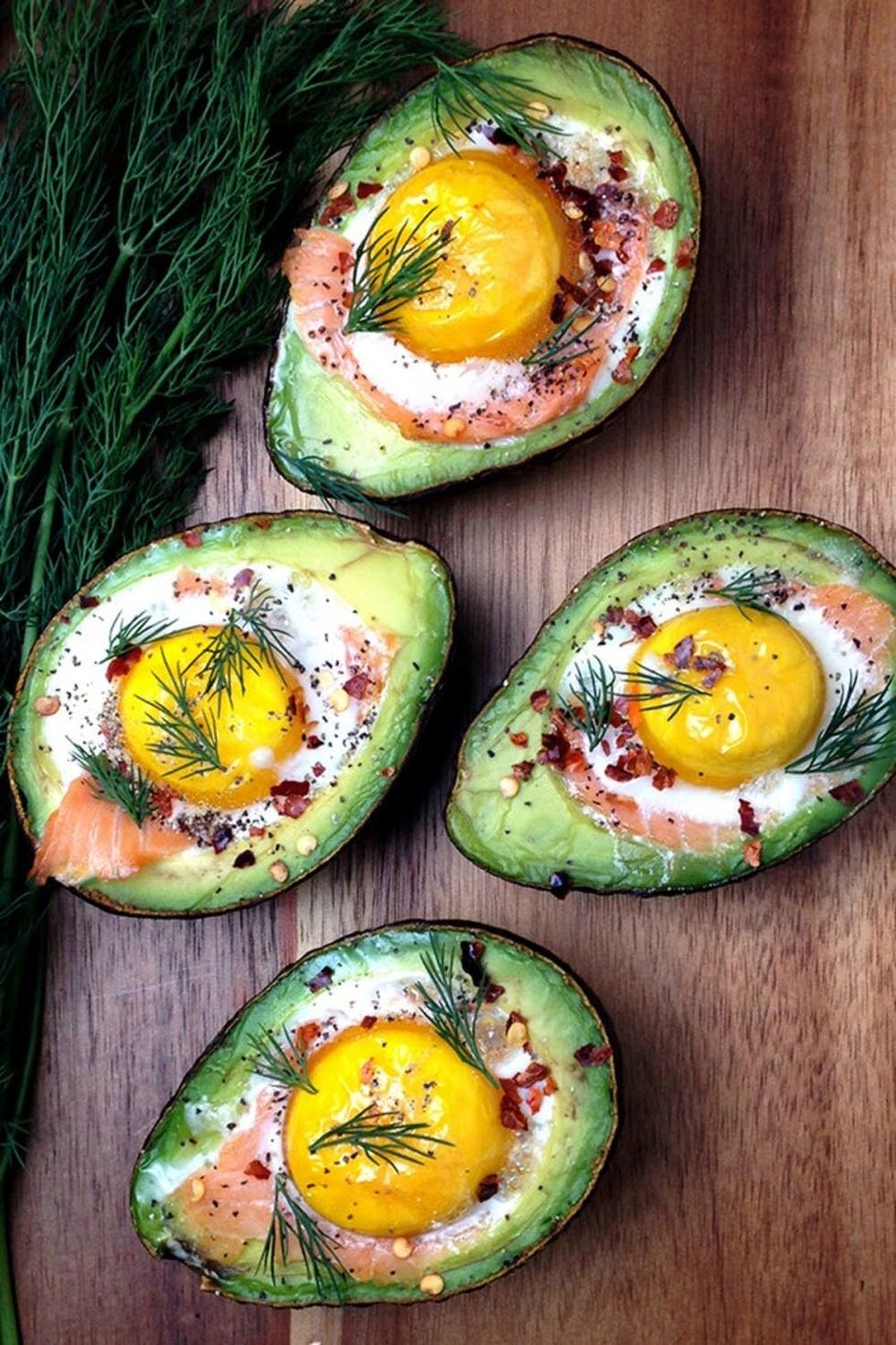 10. Smoked Salmon Egg Stuffed Avocados: Breakfast is all about getting your nutrition on, so a super fruit that is filled with healthy natural oils is a must. Top off this green go-to with an egg and some smoked salmon for a well-rounded meal. (via Grok Grub)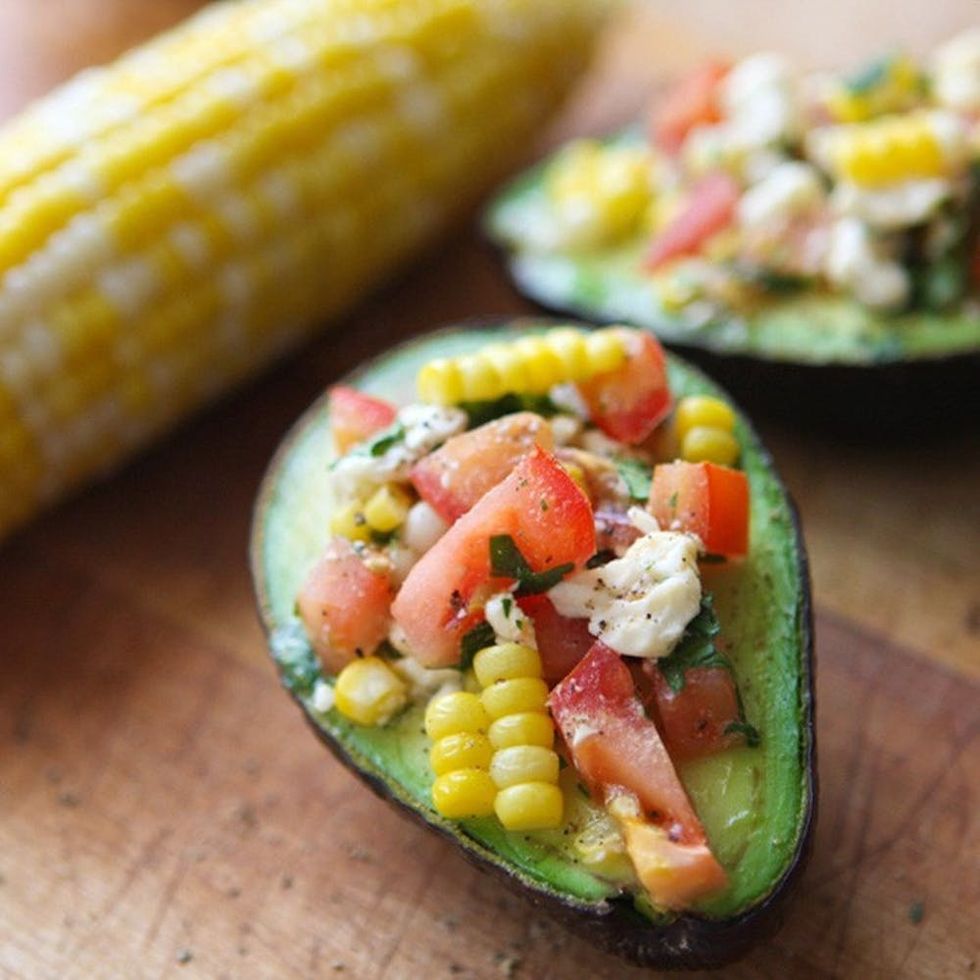 11. Corn and Tomato Stuffed Avocados: Trying to keep things vegetarian? Grab some corn and tomatoes to create a dish that is as filling as it is appetizing. (via Pin and Ebby)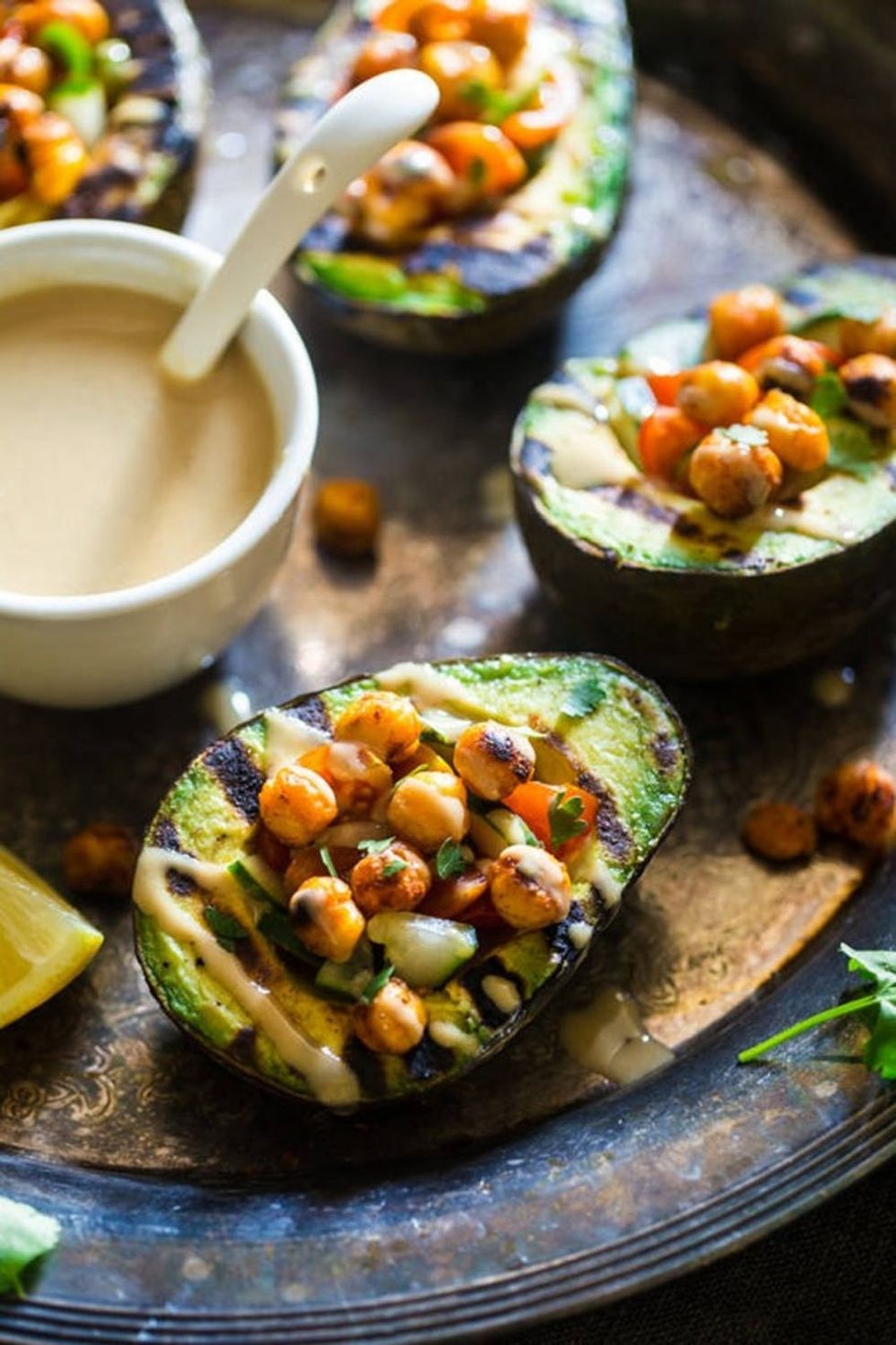 12. Vegan Mediterranean Grilled Avocado Stuffed With Chickpeas and Tahini: Cucumbers, chickpeas and tomatoes? Yes, please! This seaside-inspired recipe will leave you feeling like you're spending the day in Greece. (via Food Faith Fitness)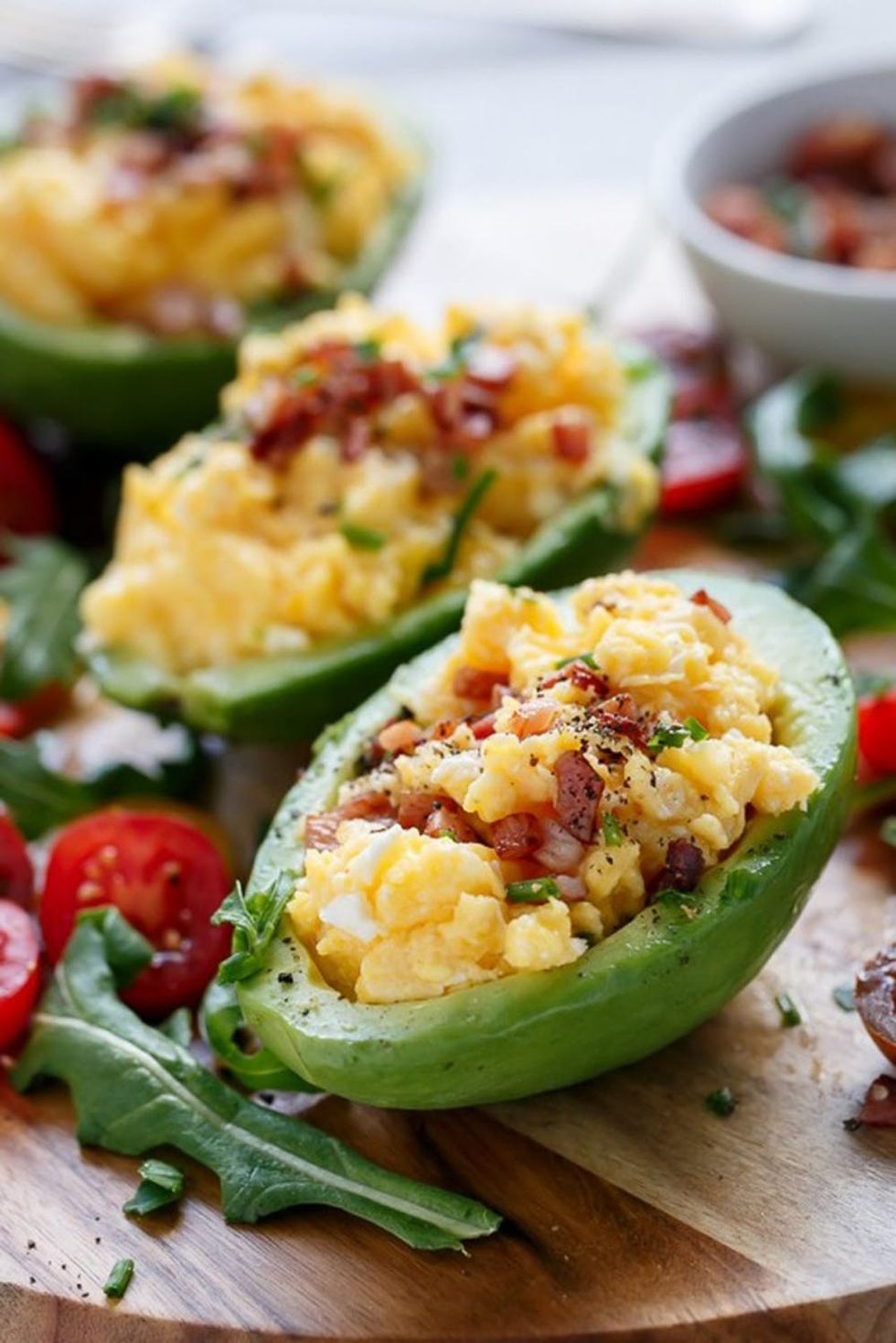 13. Cheesy Scrambled Egg Stuffed Avocados: Are you more of a bacon and egg breakfast person? No worries, this delicious treat is a spin on your favorite wake-up ritual. (via Cafe Delites)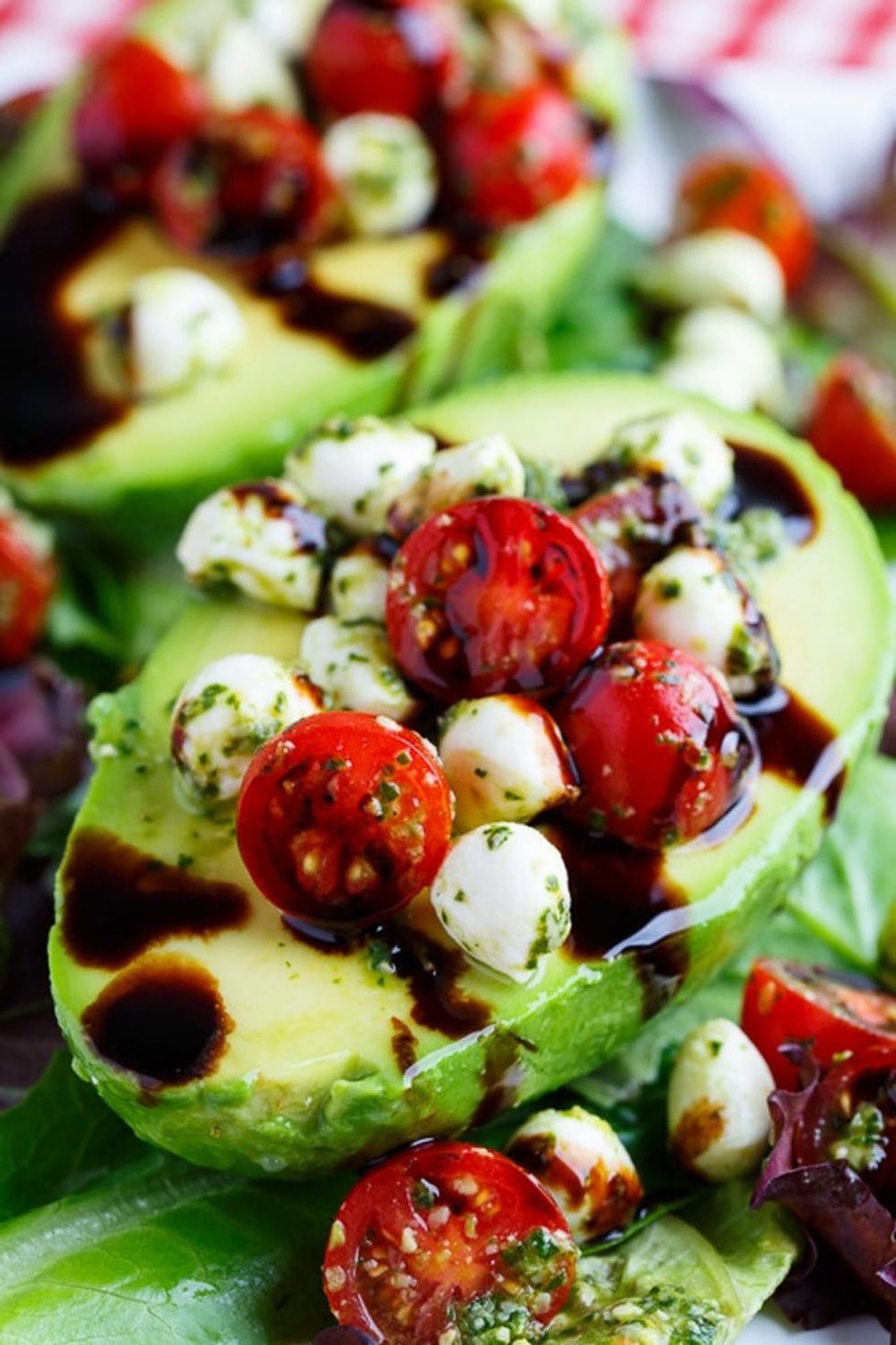 14. Caprese Stuffed Avocado: Caprese salads are the perfect summer meal, so why not step up your cooking game by making this delicious stuffed avocado recipe that you and your dinner guests will love? (via Closet Cooking)
Follow us on Pinterest for more easy and delicious avocado recipe ideas.