These Two #Blessed Taco Bell Locations Will Serve Frosé This Summer
Jun 06, 2018
If the hot weather isn't making you pant already, THIS news certainly will. Taco Bell has announced its take on frozen rosé, and it looks mighty fine. The new Berry Frosé Twisted Freeze ($6-$8) features Charles & Charles 2017 rosé (the absolute *favorite* wine of Brit + Co's food editor Anna Roberts) plus a combination of berry flavors, described as "strawberry-forward" in the press release. Here's the only bummer: It's available exclusively at the Taco Bell Cantinas in Newport Beach, CA and Dearborn (in Chicago) from now until the end of summer.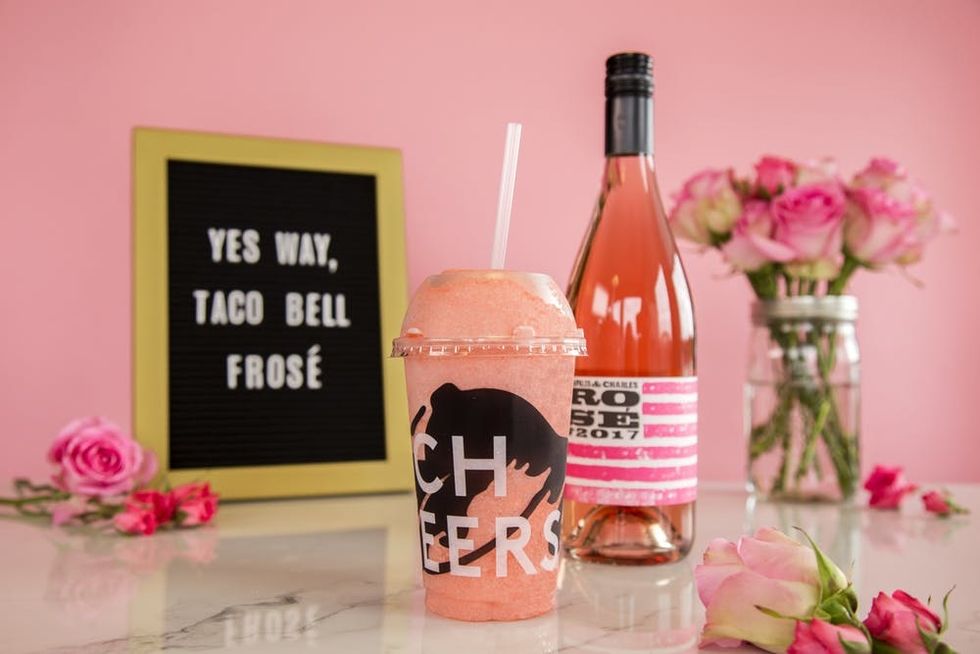 ---
We reached out to our Taco Bell rep to get the lowdown on the actual alcohol content of the drink. The 16-ounce beverage features two ounces of real rosé wine, so that's a little less than half a glass of wine. If you really want to up the alcoholic content, there's obviously a hack — pick up a bottle of the C&C wine (it's only $14 and available at many chain grocery stores) and add a splash… or more. Until this bevvy ends up at other Taco Bell locations, consider hacking your own by ordering a frozen strawberry drink at Taco Bell and spiking it yourself! And if leaving your house in the prickling heat is just not happening, as a last resort, you can whip up your own frosé at home to get your fix.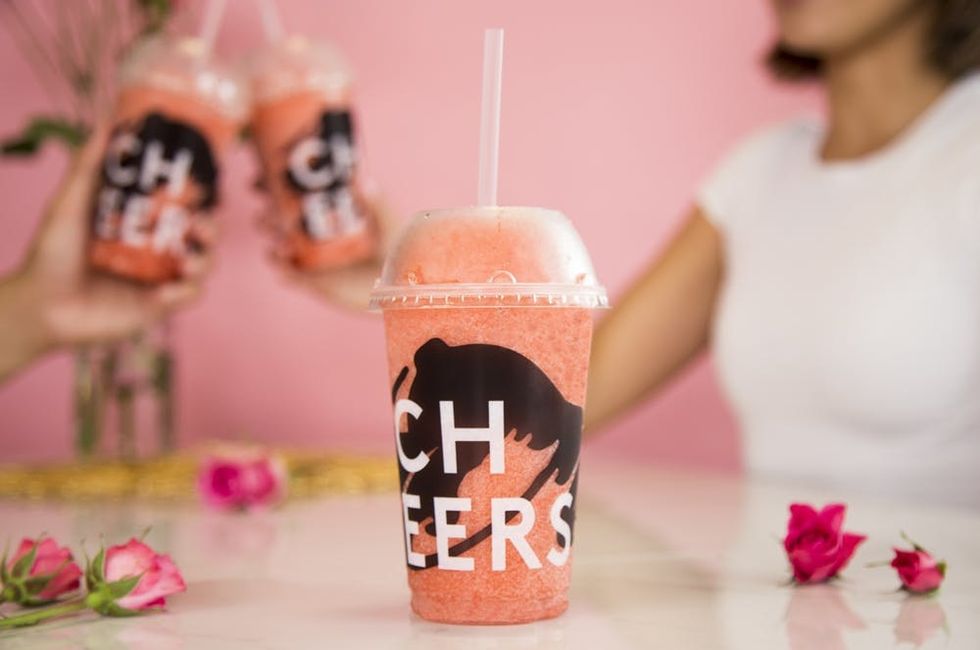 Follow us on Pinterest for more cocktails.
(Photos via Taco Bell)
Aly Walansky
Aly's writing can be seen across the Internet as well as in several print publications. She contributes regularly toToday.com, AskMen.com, BravoTV.com, BRIDES.com, FoodandWine.com, Orbitz, Men's Journal, Popsugar, SheKnows.com, Stylecaster, Women's Health, YourTango, and many more.
Food News