The Product That Started It All: Skincare Edition
Sep 15, 2018
Even though most diehard beauty addicts play the field every now and then to try new creams, serums, lotions, potions, masks, and more (in the name of research, of course), there are a handful of tried-and-true favorites that keep users coming back. And, when it comes to those never-disappointing products, we have pioneers in the skincare department to thank. Over the years, they've hit a high note with some of the most influential launches based around advances in technology and development, which is why their lines keep selling out on the reg. Ahead, learn how these nine highly esteemed brands broke into the beauty biz.
Kate Somerville
---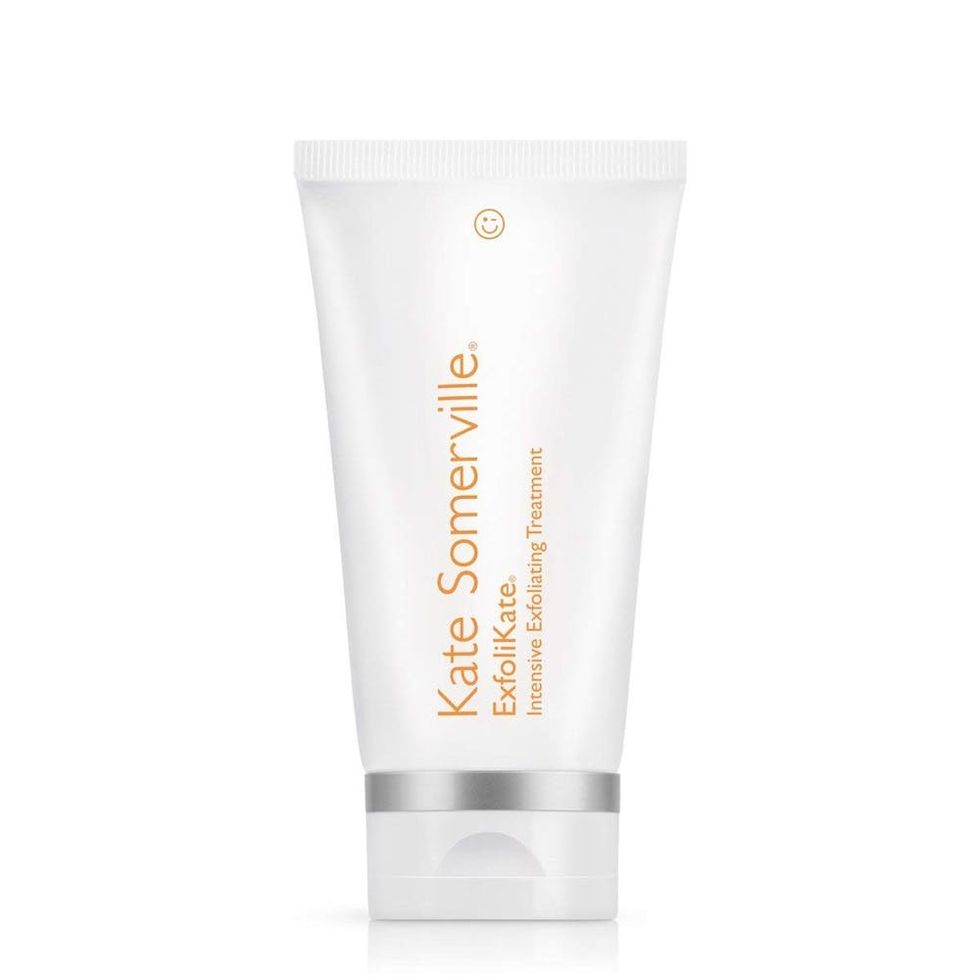 Between her stunning LA med-spa (thanks to a fireplace filled with crystals and chandeliers everywhere, it feels more like a glam townhouse with treatment rooms than a skincare clinic) and her rapidly growing product line, Kate Somerville is on a roll. But back before she was a household name, there was one product that started it all: the ExfoliKate Intensive Exfoliating Treatment ($24). "I was treating people who were constantly asking me to travel with them to keep their skin in shape, and when they couldn't take me, I mixed an exfoliating product they could take on the go," says Somerville. "ExfoliKate is the next best thing to a facial since we use natural, exfoliating particles like pumpkin, papaya, and pineapple enzymes to lift dead skin cells, as well as lactic acid to dissolve them. After just one use, skin is brighter, smoother, and healthier-looking."
La Prairie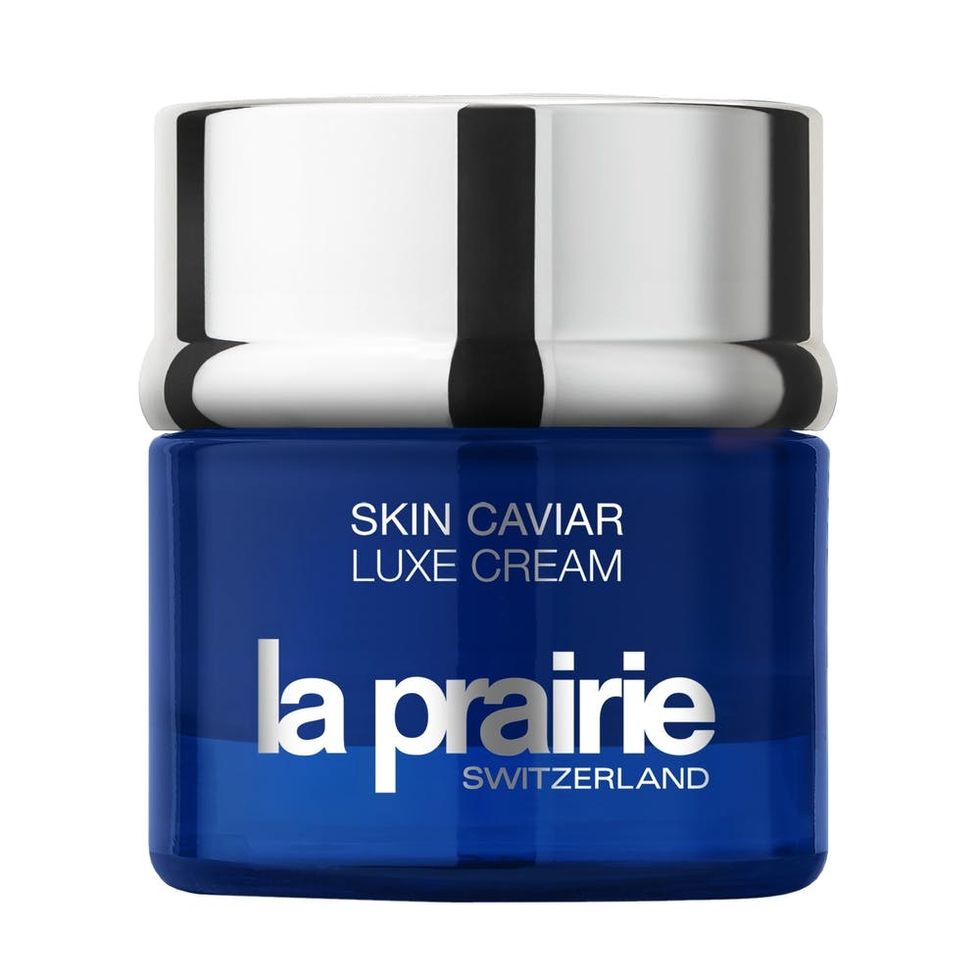 When La Prairie's team of uber-smart scientists first discovered the benefits of caviar on the skin back in 1987, their Skin Caviar Dermo Beads were launched, along with a revolutionary delivery system that would forever shape the skincare world. These potent pearls later went on to become the Swiss beauty brand's iconic Skin Caviar Luxe Cream ($485), but now it's back, remastered, and better than ever with the addition of Caviar Premier. "Caviar Premier is an advanced new caviar complex where we have enriched our natural caviar extract with a mix of biomolecules (lipids, proteins, peptides, DNA, and carbohydrates), their building blocks (amino acids, nucleotides, and sugars), and minerals obtained from various sources such as yeast, algae, plant, and chemical synthesis," explains Dr. Jacqueline Hill, director of strategic innovation and science for the brand. Basically that's a lot of big words about a powerhouse product that lifts and firms while stimulating collagen growth through the power of caviar. And that's why anything that comes in their coveted royal blue bottle is a winner by our standards.
Drunk Elephant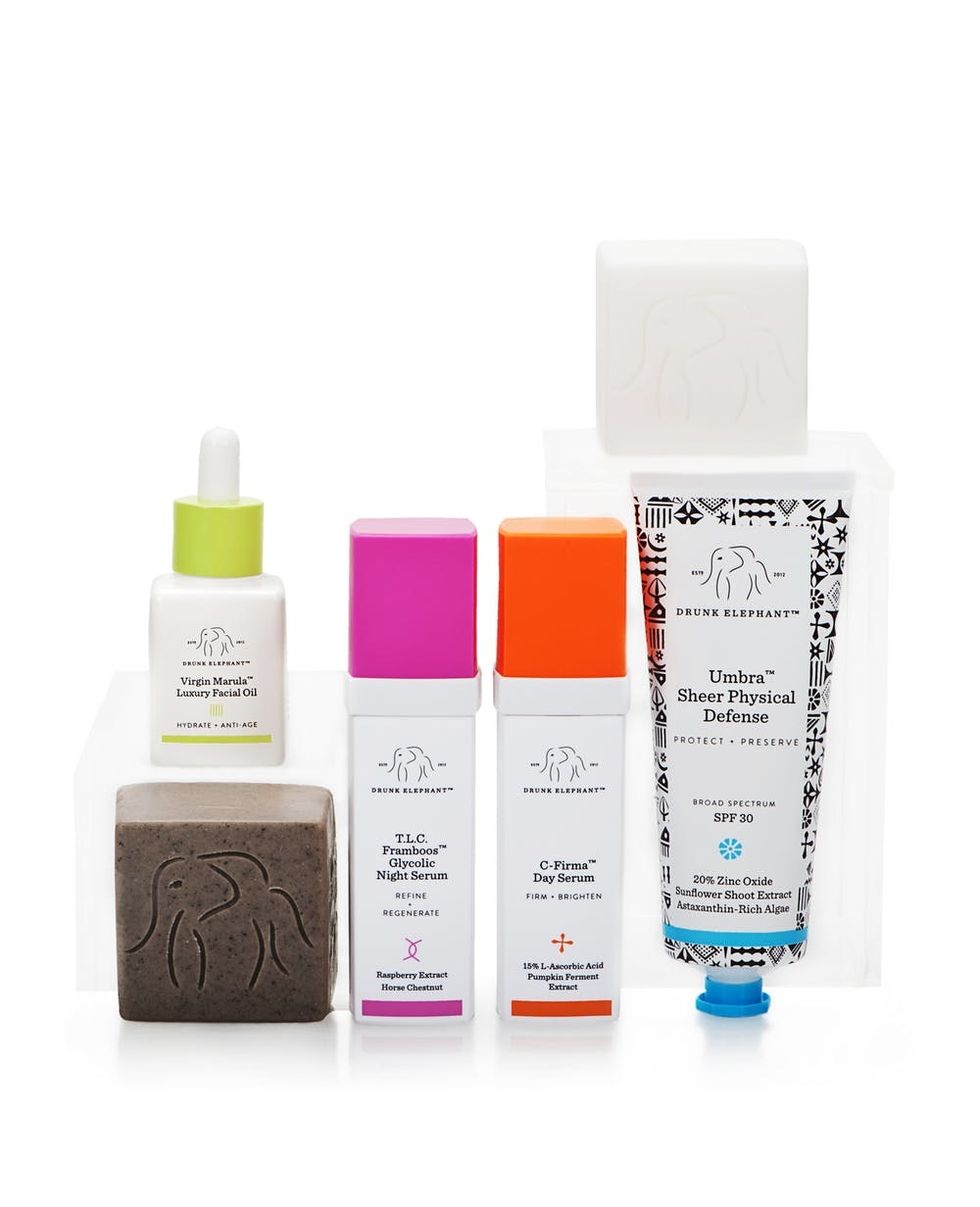 After setting out to eliminate the "suspicious six" (essential oils, drying alcohols, silicones, chemical screens, fragrance and dyes, and sodium lauryl sulfate) from her skincare routine, Drunk Elephant founder Tiffany Masterson ended up creating a system of what she calls six core SKUs that make up the perfect skincare solution. A Pekee Bar ($28), Juju Bar ($28), C-Firma Day Serum ($80), Virgin Marula Luxury Facial Oil ($40), Umbra Sheer Physical Daily Defense SPF 30 ($34), and T.L.C. Framboos Glycolic Night Serum ($90) later, her brand remains one of the fastest growing at Sephora. "The product line came about by sitting down and defining which ingredients I wanted, then I put pen to paper and created what, as a consumer, I thought the perfect vitamin C looked like and so on," says Masterson. "The system resets your skin to a healthy balanced state by eliminating the root cause of issues — the suspicious six — and I only use ingredients that are compatible with high levels of acids." Not for nothing, but the name and cute colorful packaging also play an important role in our love for DE.
Summer Fridays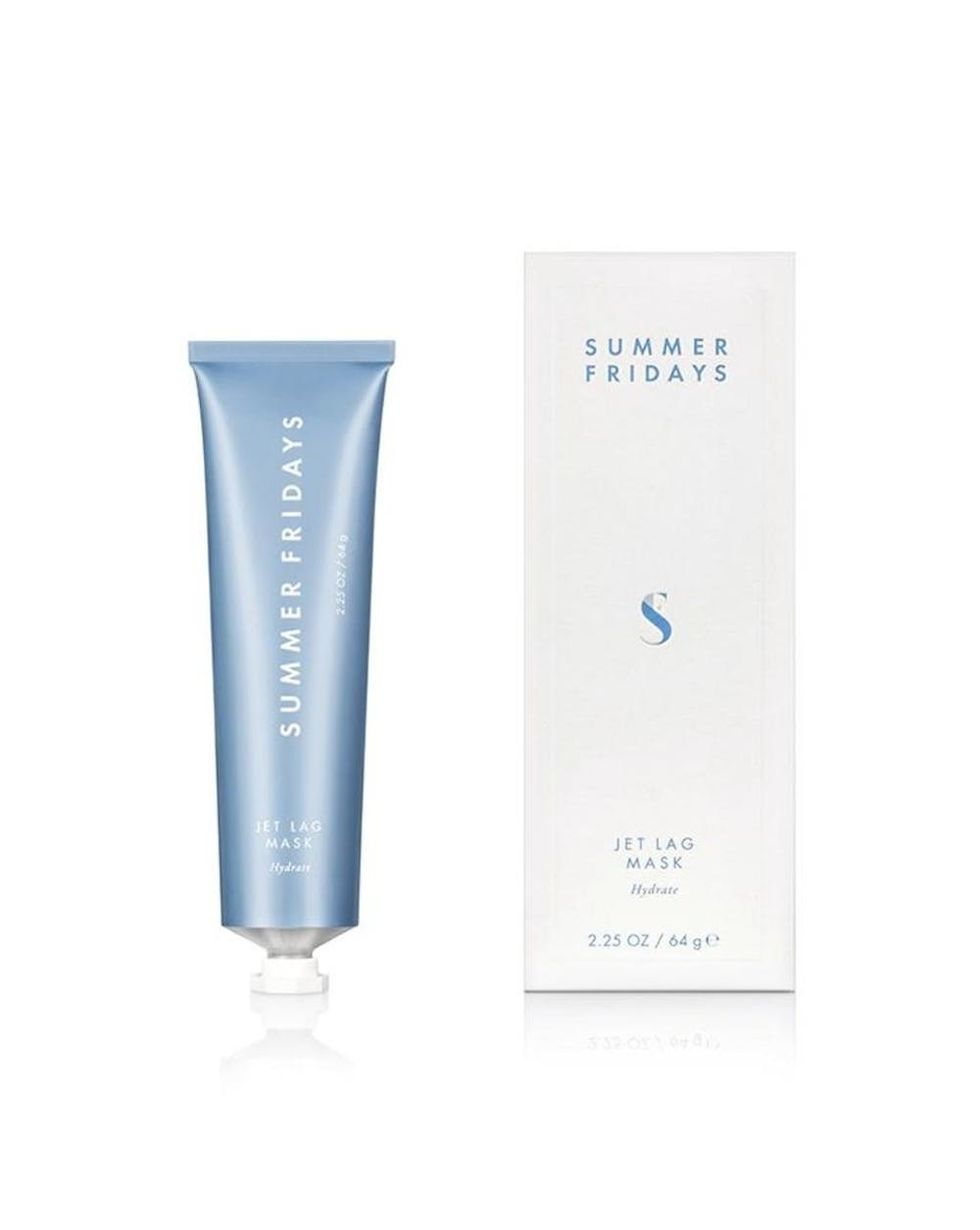 If there was ever one product that blew up overnight, it was the Summer Fridays Jet Lag Mask ($48). Created by TV-host-turned-lifestyle-blogger Marianna Hewitt and her business partner, fellow lifestyle blogger Lauren Gores, this do-it-all miracle worker relieves stressed-out skin, plumps up fine lines, instantly refreshes, whether you're stepping off a plane or waking up in bed after a big night out. Basically, it fixes all of life's skincare issues for you. "My jet lag life comes from traveling all over the world and having tired, dehydrated skin," explains Hewitt. "Often I would take a red-eye, land, and go straight to a photoshoot, so I didn't want my skin to look as tired as it felt. We wanted to create a product that would give skin an instant glow." Consider that mission accomplished. Another plus? It's safe for pregnant women, since Gores was pregnant at the time they were testing the JLM and looking for both clean and effective products. The Jet Lag Mask's success has been so insane they just launched a follow-up product, the Overtime Mask ($44), that's their pumpkin and exfoliating apricot seed powder solution for luminous skin. (And yes, it smells divine.)
Sunday Riley
It seems like everyone has heard of Sunday Riley's Good Genes All-in-One Lactic Acid Serum ($158). When discussing how her bestselling formula came about, Riley says: "I believe everyone needs an alpha hydroxy acid, retinoid, and vitamin C in their regimen, and lactic acid is great because it hydrates, exfoliates, unclogs pores, reduces the appearance of fine lines and wrinkles, and is suitable for all skin types and ages." Sign us up for all of that. Also worth noting is that Good Genes delivers instant results — within three minutes, to be exact. Fine lines are reduced, texture is smoothed out, pores are diminished, and you are left with a J.Lo-worthy glow. "Good Genes is a wonderful primer too — I use it every day under my foundation," adds Riley.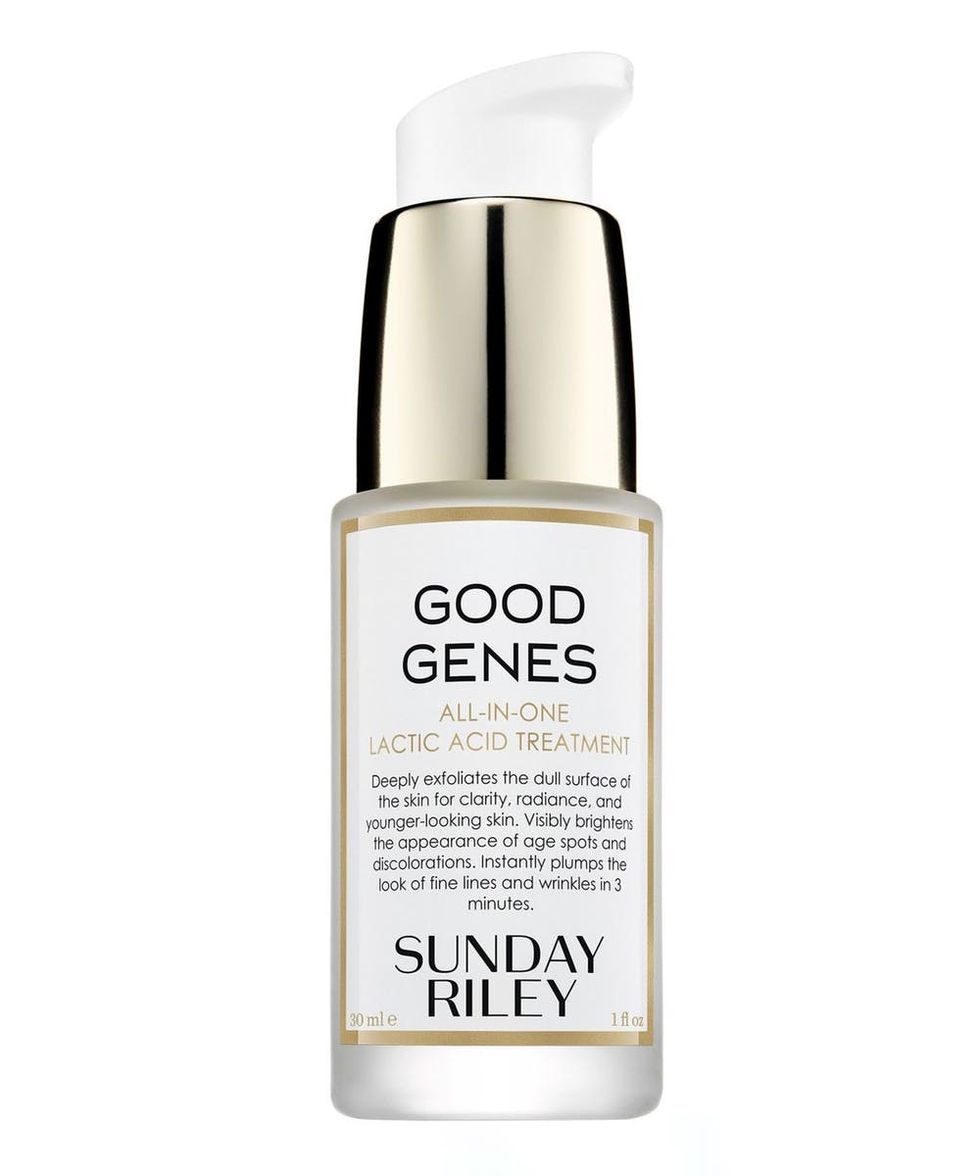 Joanna Vargas
Celebrity facialist and founder of Joanna Vargas Salon and Skincare Collection Joanna Vargas is a skincare goddess in the industry, beloved by celebrities, models, and everyday gals alike. With a roster of celeb clients that reads a mile long and an award-winning product line that's consistently seen on every "best of" list, Vargas is at the top of her game. And although her current collection includes 17 products in total — including cult favorites like Super Nova Serum and the Twilight Face Mask — there was one that started it all, the Daily Serum ($85). "I wanted something that really increased circulation and oxygenation and provides intense vitamins," Vargas says of her firstborn product. "I also wanted the product to be universal for all skin types. It was by far the hardest formula to make — and took over two years— but it is still my top-selling product." We can see why.
Tata Harper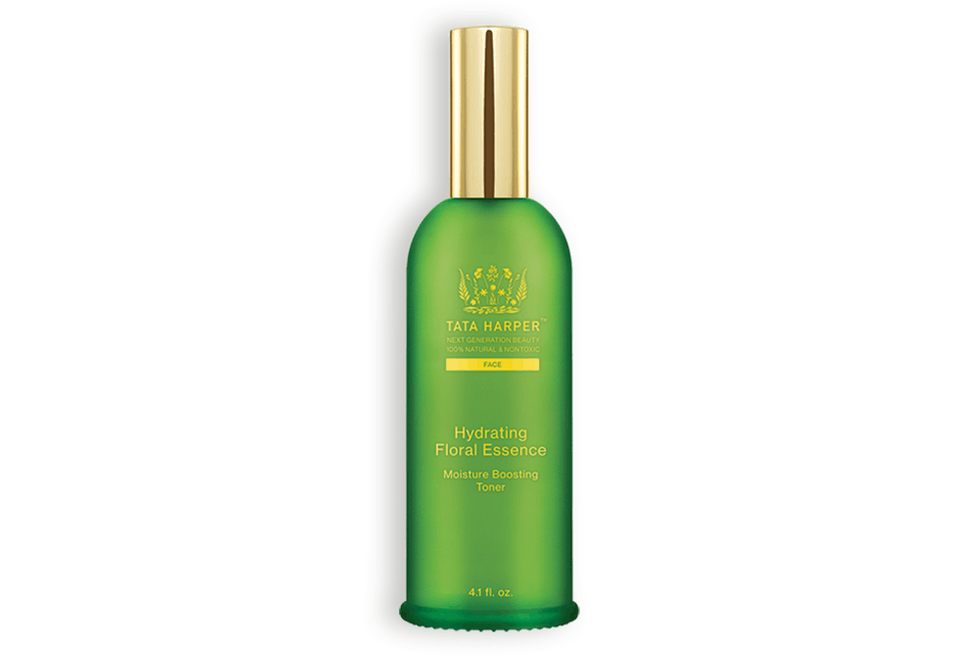 If you're anything like us, you have a lineup of Colombian skincare guru Tata Harper's instantly recognizable (and beyond stunning) bottles lined up on your vanity. Seriously, name a more gorge packaging line — we'll wait. Yet when Harper was first setting out to develop her all-natural, non-toxic line, there was one product in particular she wanted to focus on: the Hydrating Floral Essence ($89). "I wanted a lightweight, fast-absorbing essence to help prep the skin for the rest of the regimen, but I also wanted it to have an obsession-worthy aroma so that the application experience was memorable," recalls Harper. "That's one of the reasons I wanted a mist, rather than an essence that's applied to a cotton pad and then to the face." We'll thank her for that, because not only is the scent heavenly, but one spritz of this stuff and you'll feel invigorated and ready to take on the day.
Peach & Lily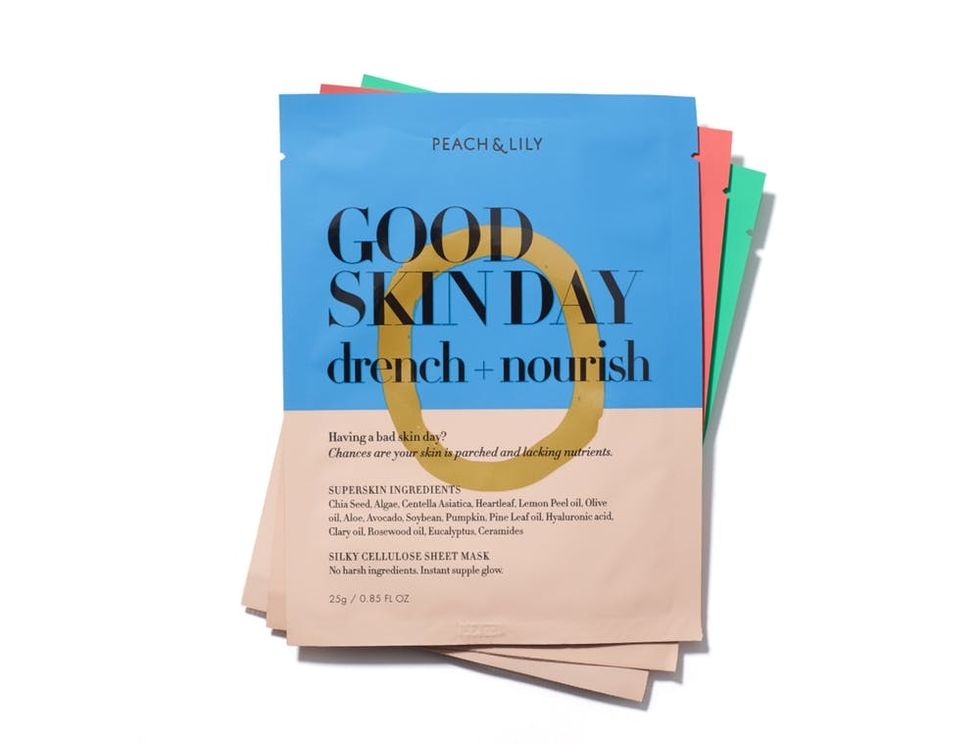 K-beauty brand Peach & Lily sold a staggering 100,000-plus sheet masks and sold out within the first week of launch (without any paid marketing) after they debuted their Dream Sheet Mask Collection ($15). And ever since, the world's been obsessed. There's Good Skin Day Mask to drench and nourish, Reset Button Mask to soothe and restore, and Chubby Cheeks Mask to lift and plump, but founder Alicia Yoon's journey to launch these beauty bad boys was unconventional, to say the least. "Our Peach & Lily community started asking us if we had our own skincare line and were very interested in sheet masks, so we asked what kind of mask they would want and received thousands of in-depth answers. It took us months to digest the feedback, but essentially, the main requests were for sheet masks that didn't have alcohol, synthetic fragrance, or any harsh ingredients while having a lot of high-quality, good-for-skin ingredients," she says. If you've ever tried P&L, you know they are drenched with nourishing ingredients like chia seed, algae, hyaluronic acid, and snail secretion filtrate (their shining star), which is why they cling to your face so well without any tackiness post-application. Verdict? Keep a bunch on hand for a skin pick-me-up whether you're on the go or just in your PJs at home.
Orveda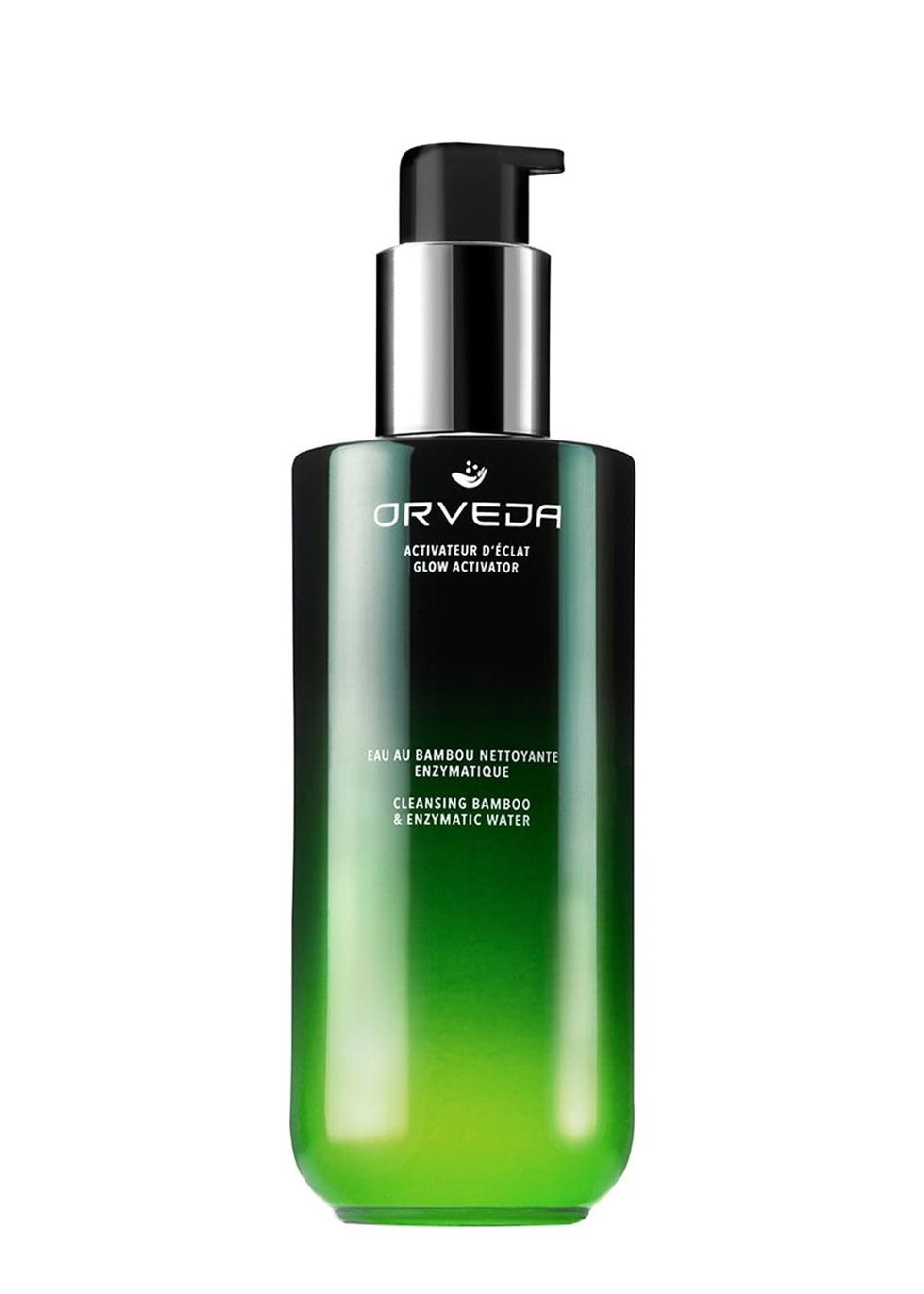 You don't always think of "vegan" and "luxury" together, but Orveda founder Sue Youcef Nabi did — and that's how this highly concentrated vegan skincare line and its signature mix of a marine enzymes, natural prebiotic, hyaluronic acid, and bio-fermented kombucha black tea came about. "Our very first launch was The Healing Sap ($150)," says Nabi. "It's a hybrid between a toner that ends the cleansing routine and a serum that starts the treatment routine, but it's also a product that can fit anyone's skin needs — 25 to 90 years old." This appropriately dubbed "glow shot" contains all-vegan actives that literally reset your skin's glow by boosting hydration levels, improving skin texture and tone (hello, #glassskin), and the best part? The product list of "free-froms" is endless, which is why it sold out after only two days — online and in-store — twice. Pro tip: Stock up before it does again.
What are your favorite skincare products? Tweet us @BritandCo!
Brit + Co may at times use affiliate links to promote products sold by others, but always offers genuine editorial recommendations.
Kelli Acciardo
Kelli Acciardo is a travel, fashion, and beauty writer who spends most of her time in NYC, when she's not traveling around the world. Obsessions include: viral dog videos, spicy margaritas, the perfect metallic bronze eye shadow, and a great bathrobe. Her work has been published in Brit + Co, Bustle, Marie Claire, Refinery29, xoJane, InStyle, Seventeen, POPSUGAR, Women's Health, Teen Vogue, Martha Stewart, and Redbook.
Skincare