These 10 States Are the Midterm Battlegrounds That Will Decide the Senate
Oct 09, 2018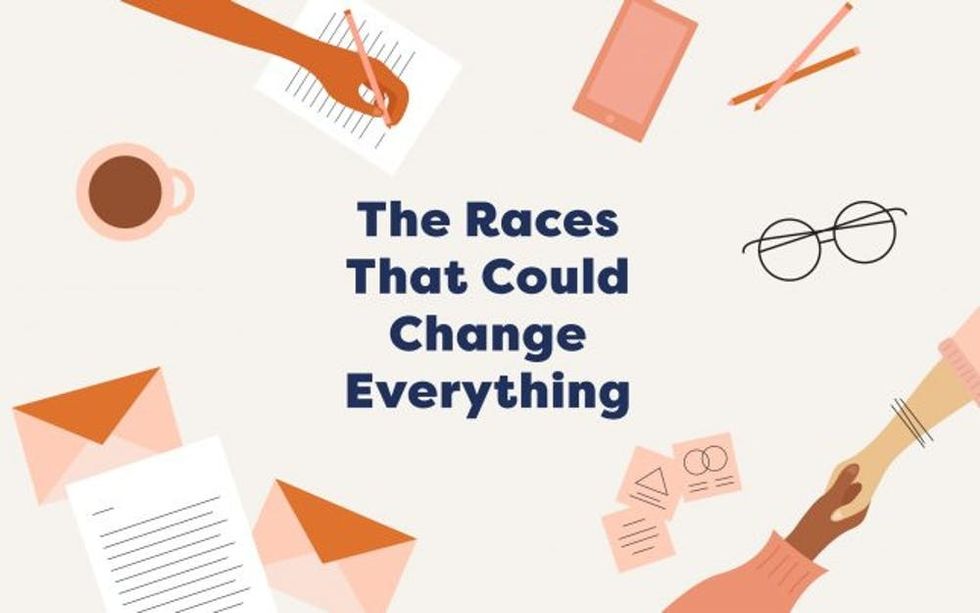 ---
With midterms right around the corner, 2018 is shaping up to be a year filled with political change. From transgender candidates to more women running than ever before, November's election could bring historic changes to Washington.
The Republican-held senate could see a shakeup, too. The GOP currently holds 51 seats to the Democrats' 49, and with dropping approval ratings for the party's policies, some political pundits believe that the entirety of Congress will swing away from the GOP and into Democratic control. Nothing is certain, though.
Democrats will have to not only win every single seat they already have, but also gain enough new ones to take the senate, and there are 10 battlegrounds across the country that are heating up to be the biggest to watch come election night.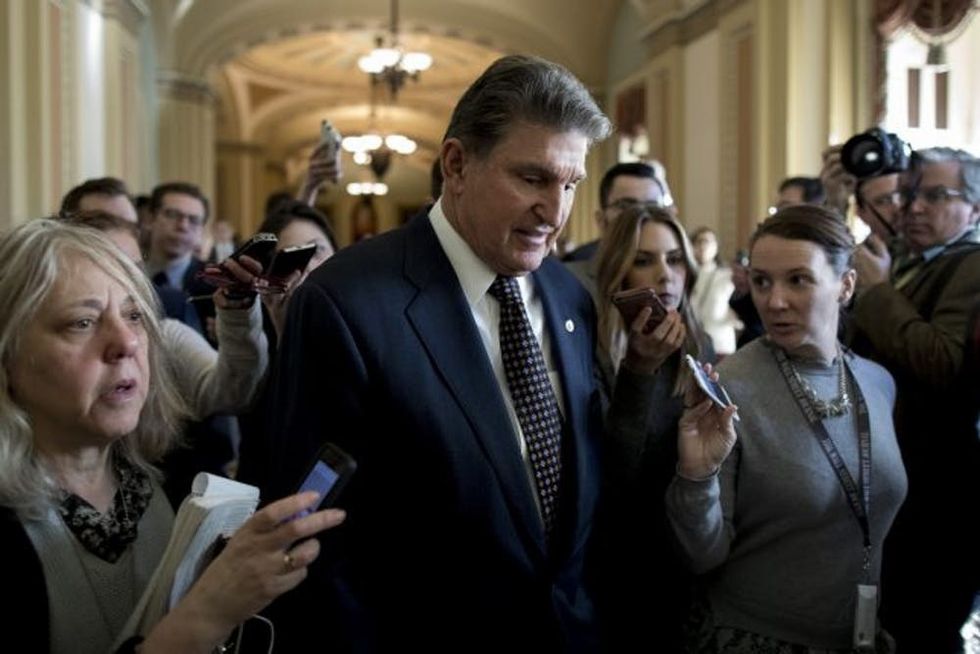 West Virginia: Democrats may face an upset
In a state where now-President Trump took nearly 70 percent of the popular vote, Democratic incumbent Joe Manchin could be frozen out of his re-election bid. While his opponent, Patrick Morrissey, has GOP support, it could really swing either way in this race. Manchin — notable for breaking ranks with his party to vote in favor of confirming Brett Kavanaugh, who was accused of sexual assault, to the Supreme Court — had a nearly 10 percent lead over his opponent prior to the SCOTUS vote, but that gap could shrink considerably between now and November.
Nevada: A Republican incumbent will likely get pushed out
Although Nevada is generally a Democrat-leaning state, current GOP senator Dean Heller was appointed to his seat in 2011 and very narrowly won against a Democratic challenger in 2012. His challenger this time around is Representative Jacky Rosen, who was first elected in the same 2012 race. Worst of all for the incumbent is that Heller's approval rating is sitting at only 37 percent after he flip-flopped on his stance on the Affordable Care Act, first promising to protect it, then deciding to vote in favor of gutting it.
Tennessee: GOP stronghold could swing either way
Current GOP senator Bob Corker announced his retirement earlier this year, and in the primary, anti-abortion Representative Marsha Blackburn won the Republican ballot. Although Tennessee is decidedly pro-Trump these days, the Democratic challenger is former Governor Phil Bredesen — a man so well liked that even Corker believes he could appeal to many Republican voters in the state.
Montana: An Anti-Trump Democrat being raked through the coals
Montana's incumbent Democratic senator Jon Tester has been in his seat since 2006. He's well liked, has a fairly high approval rating, and keeps winning. But Senator Tester has been locking horns with the president for some time, and Trump has upped his attacks against the Democrat, calling him "dishonest and sick" in a tweet. The two have been in an escalating battle over Tester's role in Dr. Ronny Jackson withdrawing his nomination for head of the VA — something Trump took very personally since Jackson has been cited as one of the president's personal doctors.
Depending on how much or how little the president continues to say, Tester could either lose his seat or, as is more likely, Trump's attacks could push Montana to re-elect the 12-year senate veteran.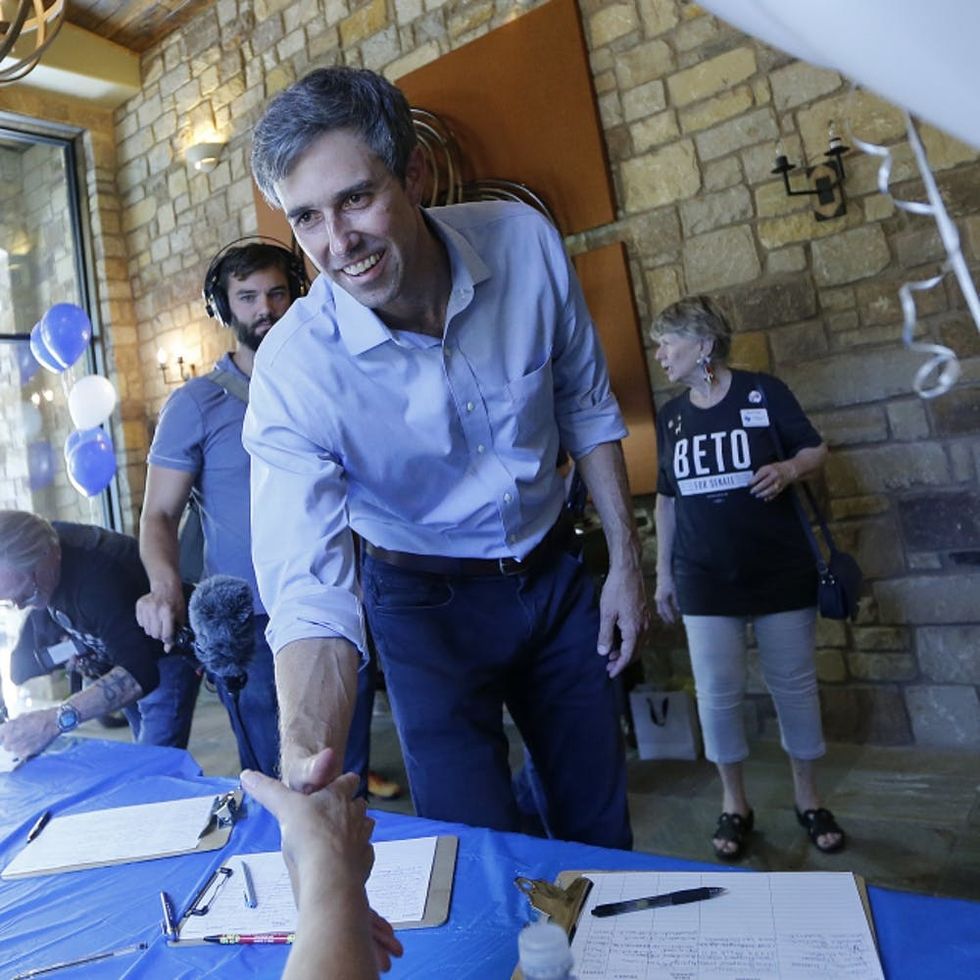 Texas: The NRA advocate vs. the rock 'n' roller could be anyone's race to win
Ted Cruz's star seems to be waning somewhat on the national stage. He's pro-gun and anti-immigration, and although he's well-liked by his home state of Texas, that could change thanks to a number of GOP missteps on social media — and his opponent's charm offensive.
His challenger is Robert "Beto" O'Rourke, whose growing fanbase has tightened Cruz's previous double-digit lead into a less-than-five-percent one. While Cruz's team has attacked O'Rourke, accusing him of making his name "sound more Spanish," and mocked his "slacker" days in a punk band, O'Rourke has responded by asking Cruz (birth name Rafael) to debate in Spanish, and explaining that his DIY punk days actually help inform his campaign.
Indiana: Mike Pence's home state might flip
Although the GOP took Indiana handily during the 2016 election (thanks, in part, to now-VP Mike Pence being from there), the senator up for re-election is not only well-liked, but a Democrat.
While there's a chance incumbent Joe Donnelly could lose, he's been serving the senate since 2012 by rarely mentioning his political affiliation and priding himself on bipartisanship. And it's worked, so far. His one downfall, however, could be his strong support of the ACA clause protecting people with pre-existing conditions — one of the many issues anti-Obamacare Republicans want to scrub.
North Dakota: A race too close to call
Republican Representative Kevin Cramer took some time before deciding whether he'd run against Democrat incumbent Heidi Heitkamp. While the GOP nominee is well-liked both within his party and with state's voters, Heitkamp has been a powerful voice in ND, pushing to keep the ACA pre-existing conditions clause safe for those who need it. (Cramer voted against it in the House.)
As of right now, this race is too close to call, with less than two percentage points between the candidates.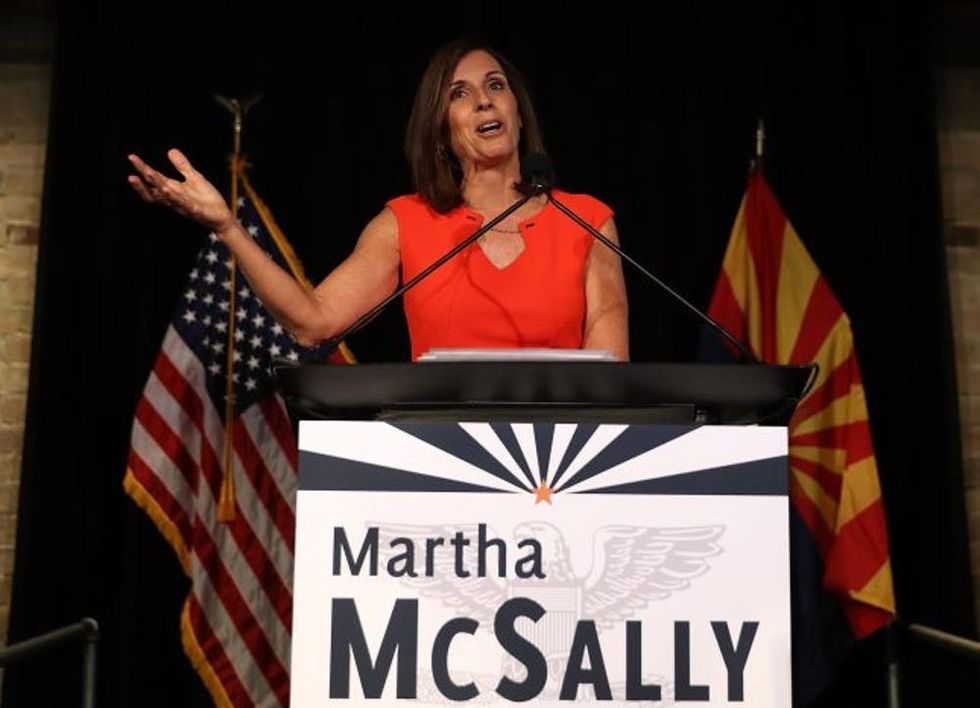 Arizona: The Republican seat that might flip
Arizona senator Jeff Flake announced his retirement before this race, paving the way for a primary featuring two very pro-Trump Republicans (Breitbart adjacent Kelly Ward and disgraced-but-pardoned sheriff Joe Arpaio), and the moderate Republican who wound up winning, Martha McSally.
She has her work cut out for her, however, with Democratic Representative Kyrsten Sinema: While the state loved Flake's anti-Trump rhetoric, generally speaking, the voters may want to shake things up with a Democrat who will actually vote against the administration, not someone who toes the party line regardless of disagreements.
Florida: The governor vs. the astronaut
Current Florida governor Rick Scott has fans in both political parties, particularly due to his standing up against the NRA after the Parkland shooting that killed 17 people in February of this year. His opponent, however, is Bill Nelson — the Democratic senator who also happens to be an astronaut.
And while Scott has outspent Nelson on an average of four dollars for every one, Nelson has started to surge ahead for the first time in the campaign, which could mean another loss for the GOP.
Missouri: A Democratic seat that could get flipped
Although incumbent Democrat senator Claire McCaskill's approval rating has dropped in recent months, Missouri's Republicans haven't been faring very well in 2018: The state's former Republican governor Eric Greitens was embroiled in a number of high-profile and damning scandals before resigning earlier this year.
McCaskill's Republican opponent, state's attorney Josh Hawley, hopes that voters don't take out their dislike of the former governor on him, and the polls suggest the race is a toss-up. Winning Missouri from the Democrats could be a boon for Washington Republicans who are so keen on keeping control of congress.
Are *you* registered to vote? Get registered now!
(Photos by Justin Sullivan, Chris Covata + Aaron P. Bernstein/Getty Images)
Kat Armstrong
Kat has been a writer, social media maven and mom for longer than she's willing to admit. She's also spent time in front of and behind the camera, interviewing celebs, politicians and acting as a producer for fashion and artistic photography shoots. When she isn't writing for various orgs and publications, she's hanging with her kids, husband and French Bulldog, Peter, in Toronto, Canada.