This Monster Sushi Will Make Your Halloween Party Spooktacular
Oct 03, 2016
Halloween doesn't have to be all dark and creepy (although some of those zombie looks are amazing!). Why not go for a fun, bright feel with this cute sushi? Make it in advance of your Halloween party (you could even dress up like sushi), or even better, get your guests to create their own fun designs! Simply cut out lots of little shapes from dried seaweed sheets and let their imagination take over. Bats, pumpkins, spiders, ghosts — the possibilities are endless. Provide a prize for the most inventive (we'd love to see, so tweet us a pic!) and a dare for the least. How about the loser has to eat the wasabi-covered Frankenstein? That is one HOT monster (and we're not talking Vampire-Diaries-hot).
---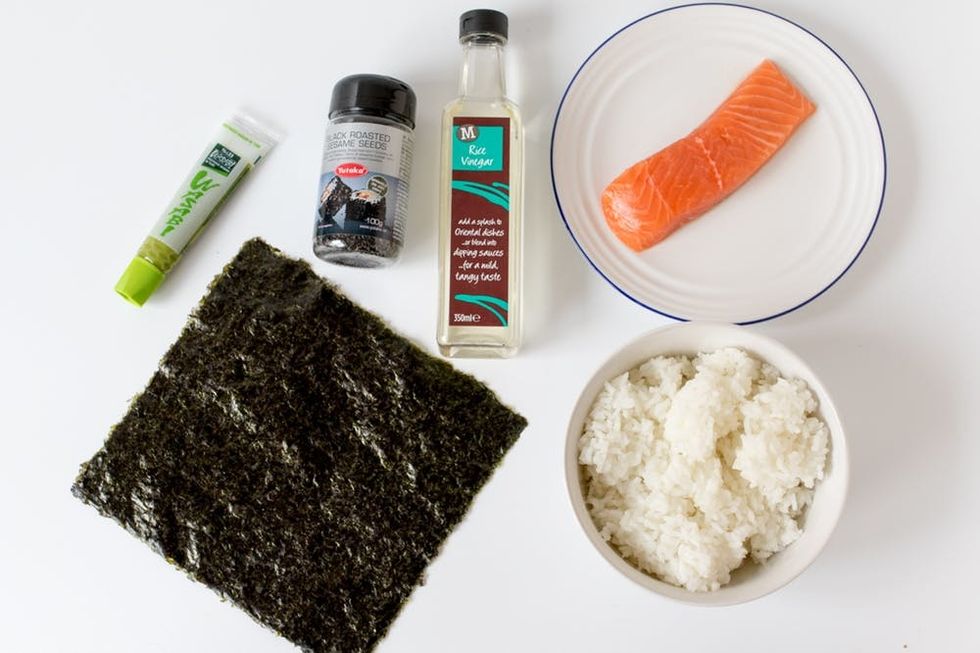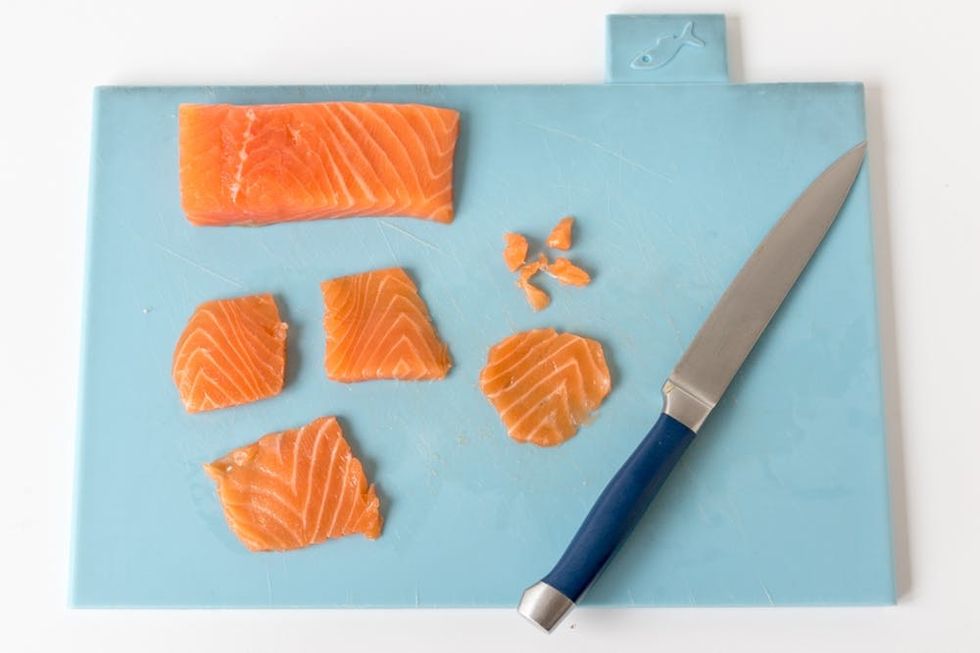 Use a sharp knife to cut the salmon fillet into thin slices, approximately 1 1/4 inches squared. Then cut off the corners to create a rough, round shape.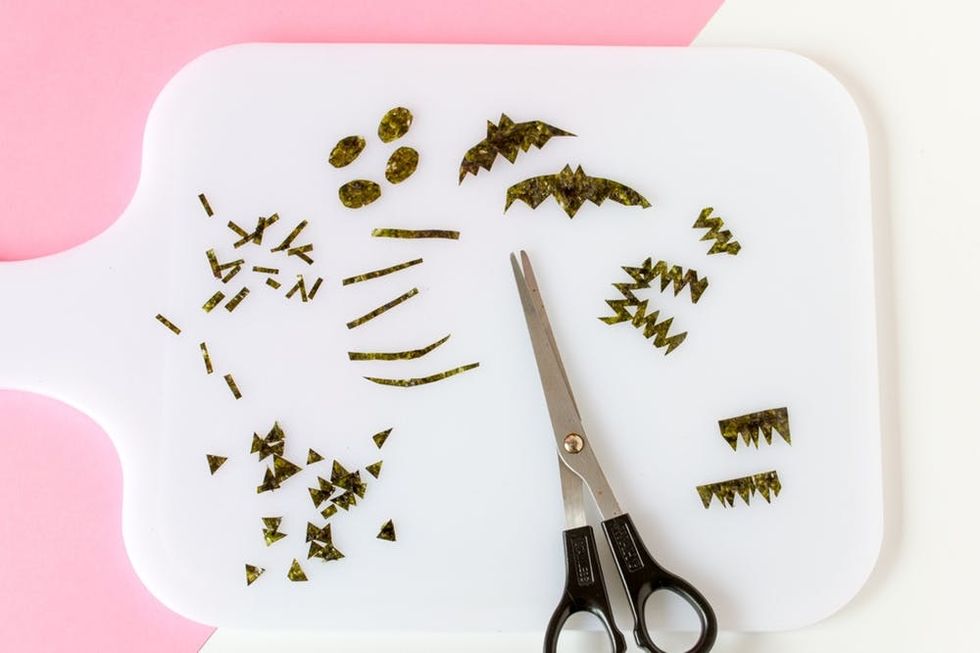 Use sharp, dry scissors to cut out lots of shapes for decorating the sushi. You'll need small triangles for eyes and noses, uneven circles for eyes, zig-zags for mouths and hair, thin strips for smiles and scars, plus bat-shapes too.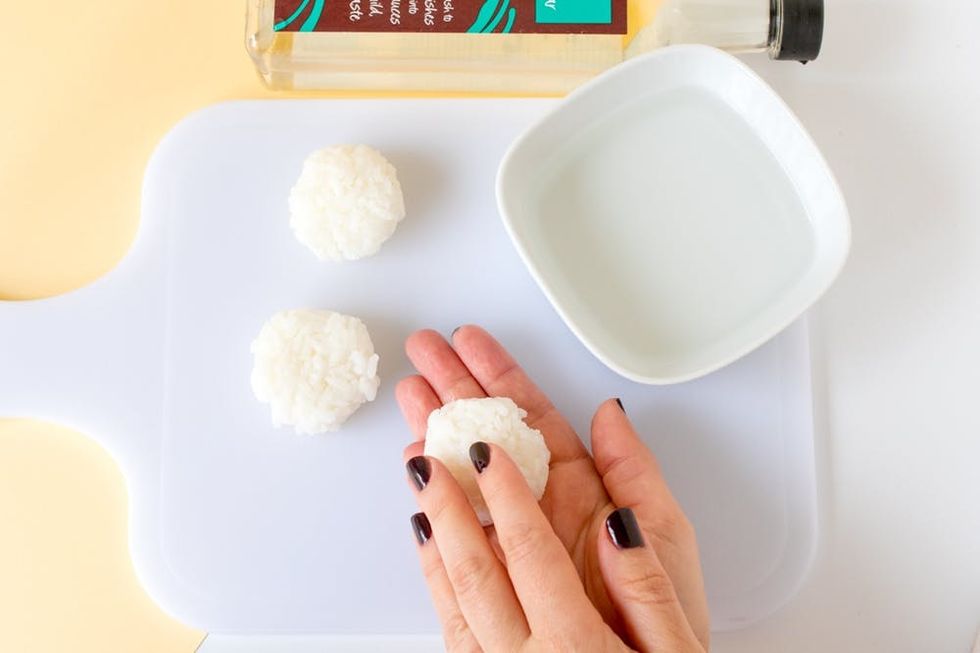 Mix one tablespoon of rice vinegar with 1/4 cup of cold water. Wet your hands with the mixture and scoop out a heaped tablespoon of sushi rice into your hand. Gently squash in a ball, then place on a board and flatten slightly. Repeat until all of the rice is used.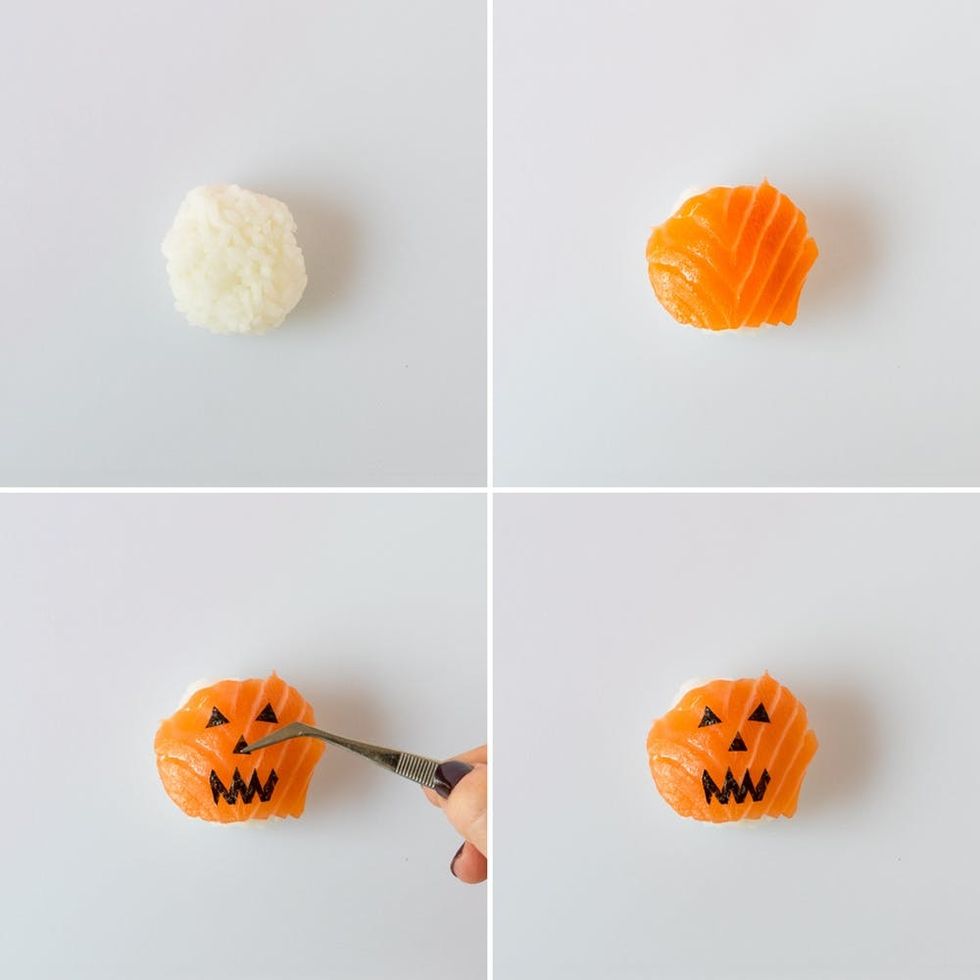 For the pumpkin design, layer a slice of salmon on top of a ball of rice. Use tweezers to place small triangles on the salmon for the eyes and nose, then use a zig-zag shape for the mouth.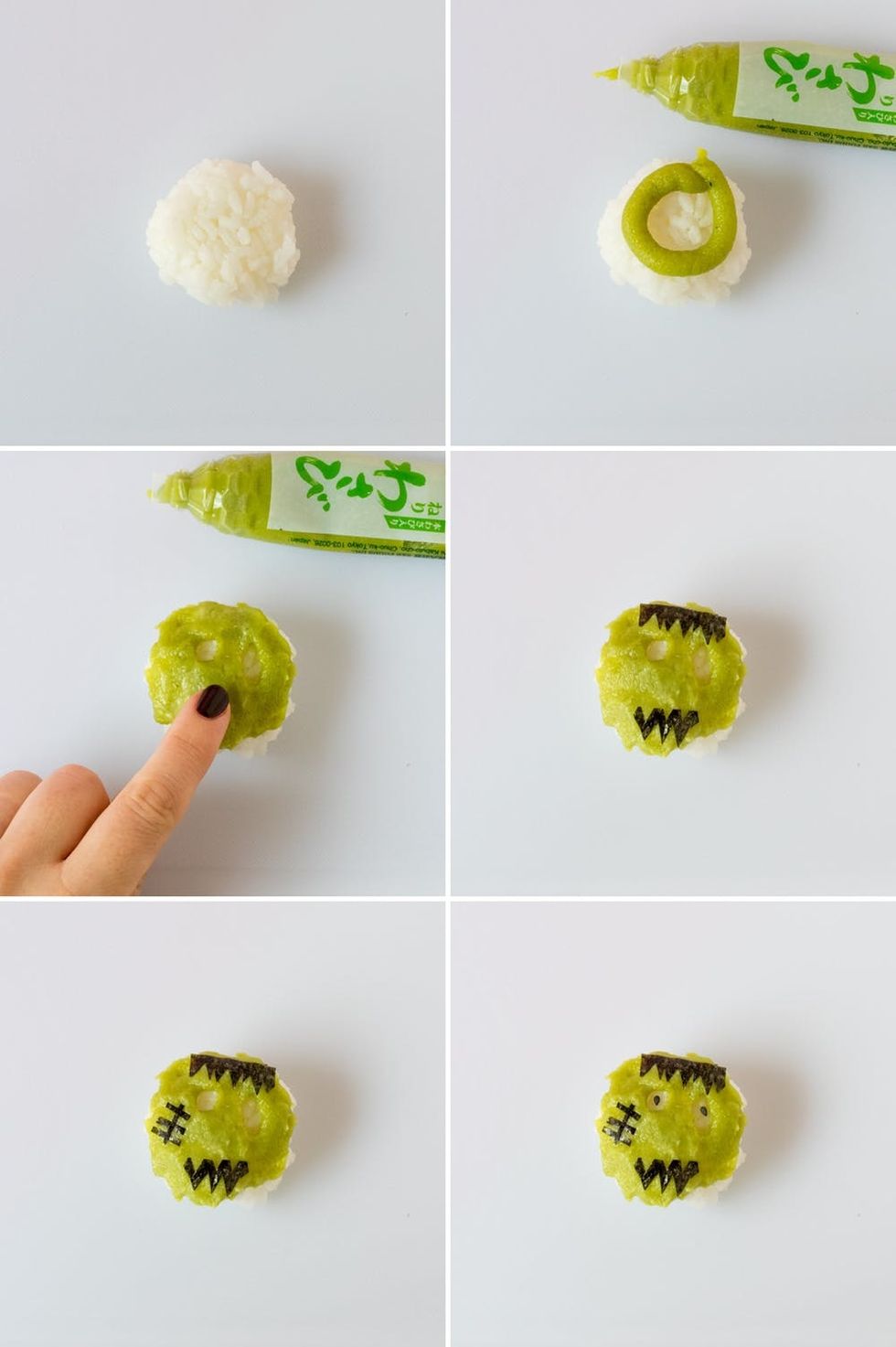 For the Frankenstein design, squeeze one tablespoon of wasabi onto a sushi ball. Dip your finger in the rice vinegar and use that finger to smooth out a face shape, being sure to leave two holes for the eyes. Add a zig-zag mouth and zig-zag hair, then use thin strips of seaweed to create a scar. Use black sesame seeds for the eyes.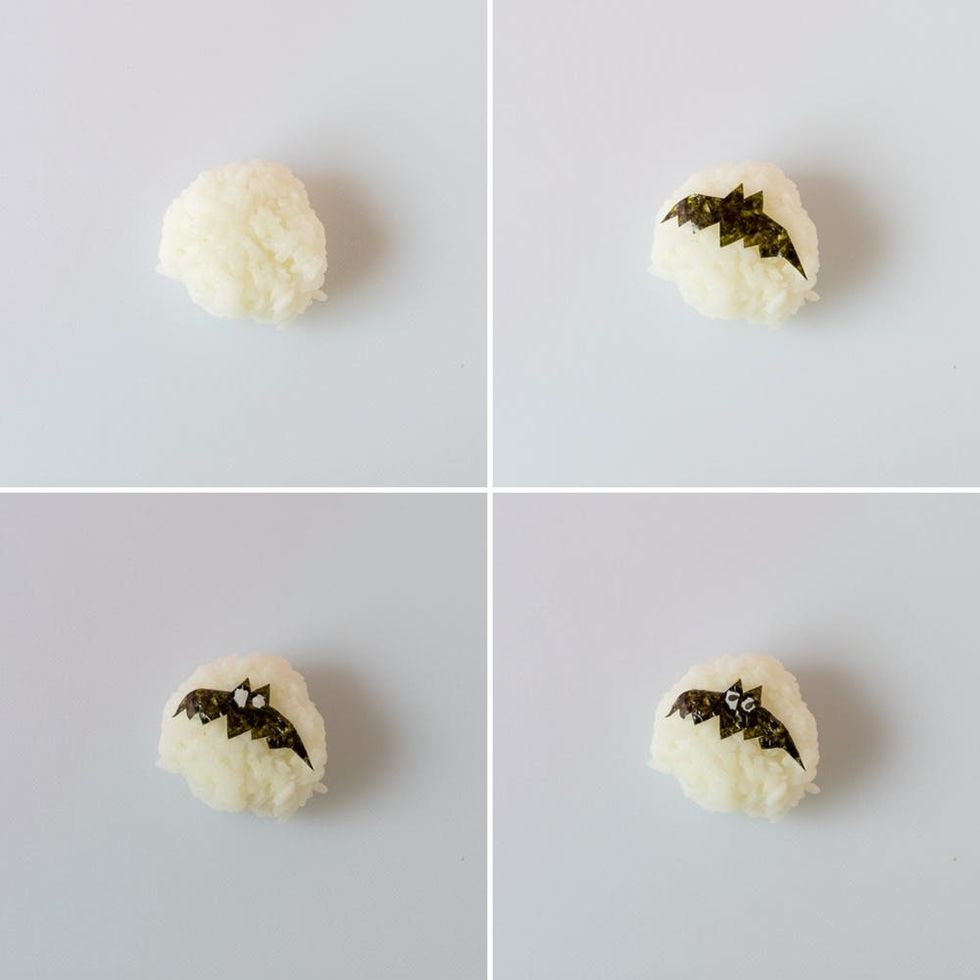 For the bat design, place the seaweed bat shape on top of the sushi ball. Take one grain of cooked sushi rice and cut in half. Use these rice pieces for the whites of the eyes. Use black sesame seeds for the pupils.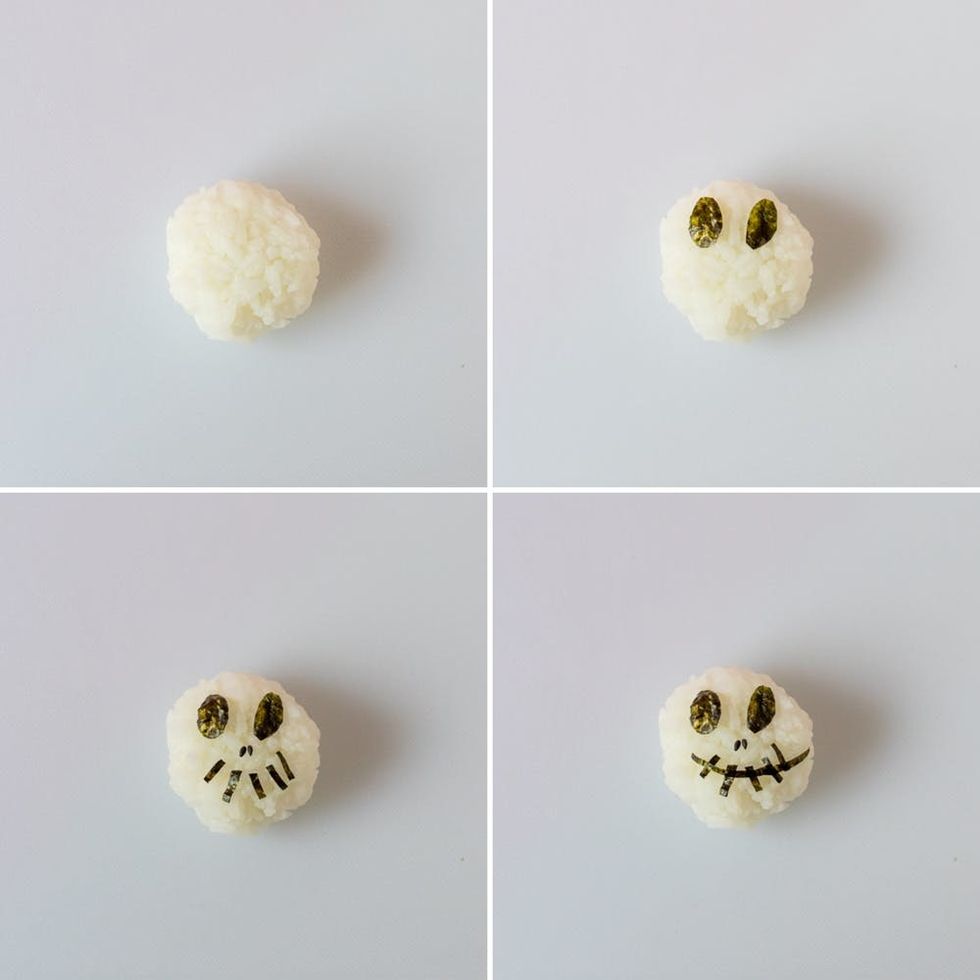 For the monster face design, add two uneven circles for the eyes. Use two black sesame seeds for the nostrils and use thin strips of seaweed to create the mouth.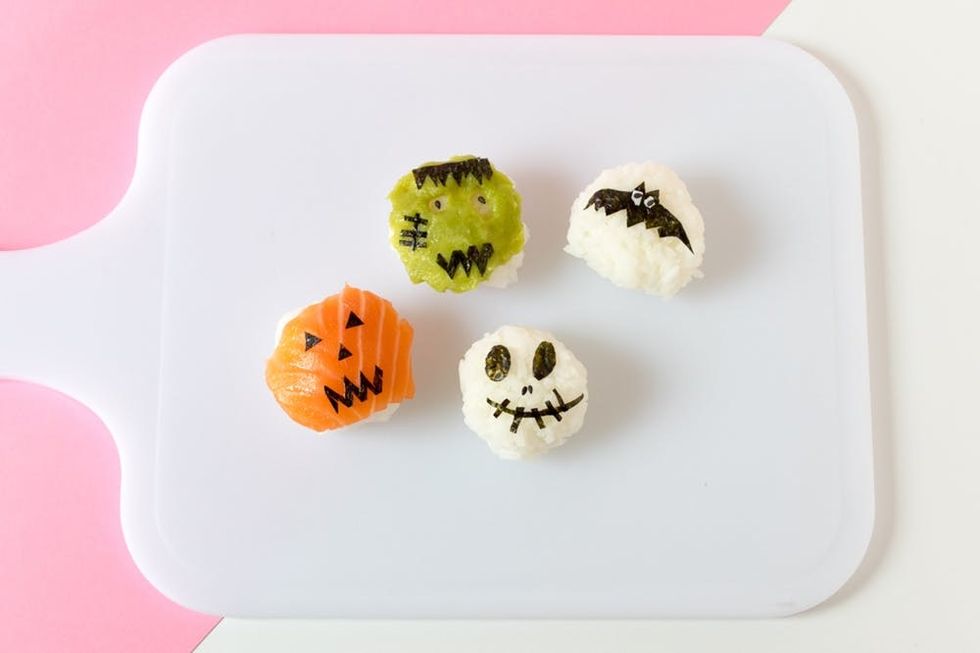 Once you've created these designs, you can continue in this way or mix and match!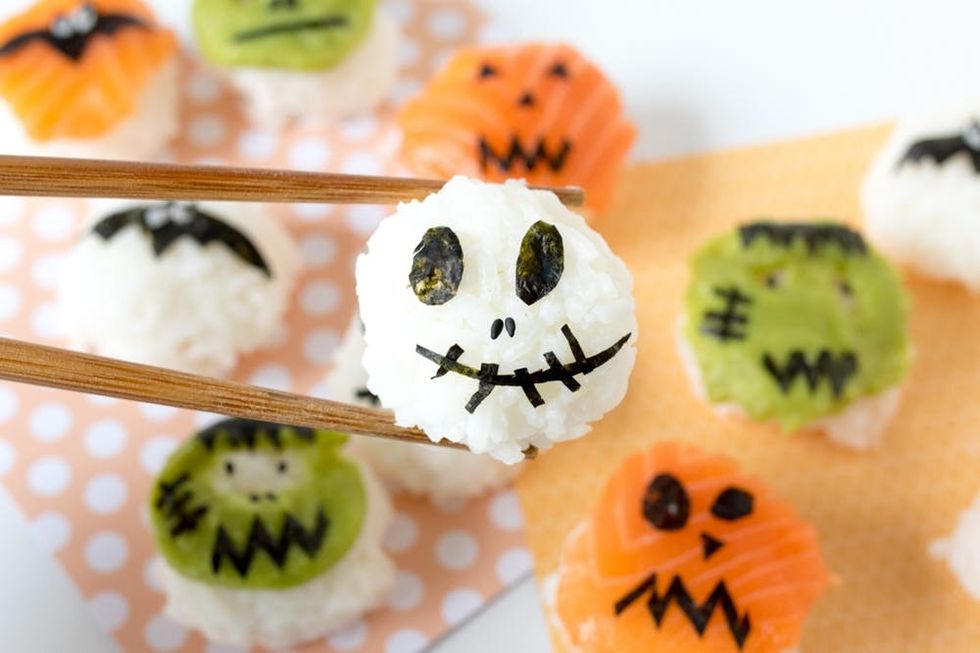 Eat immediately or cover and refrigerate. Eat within one day.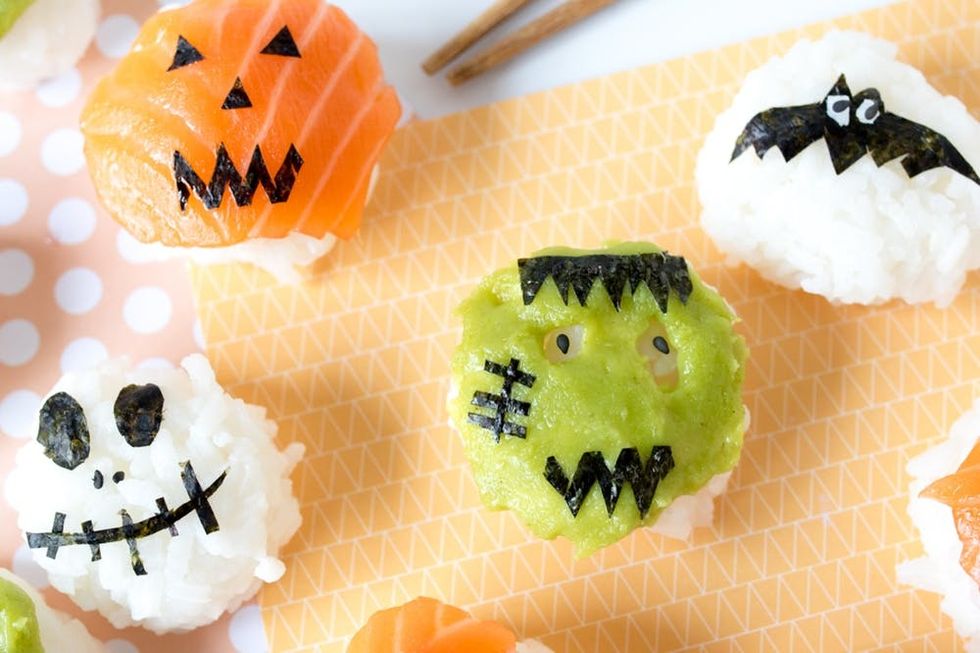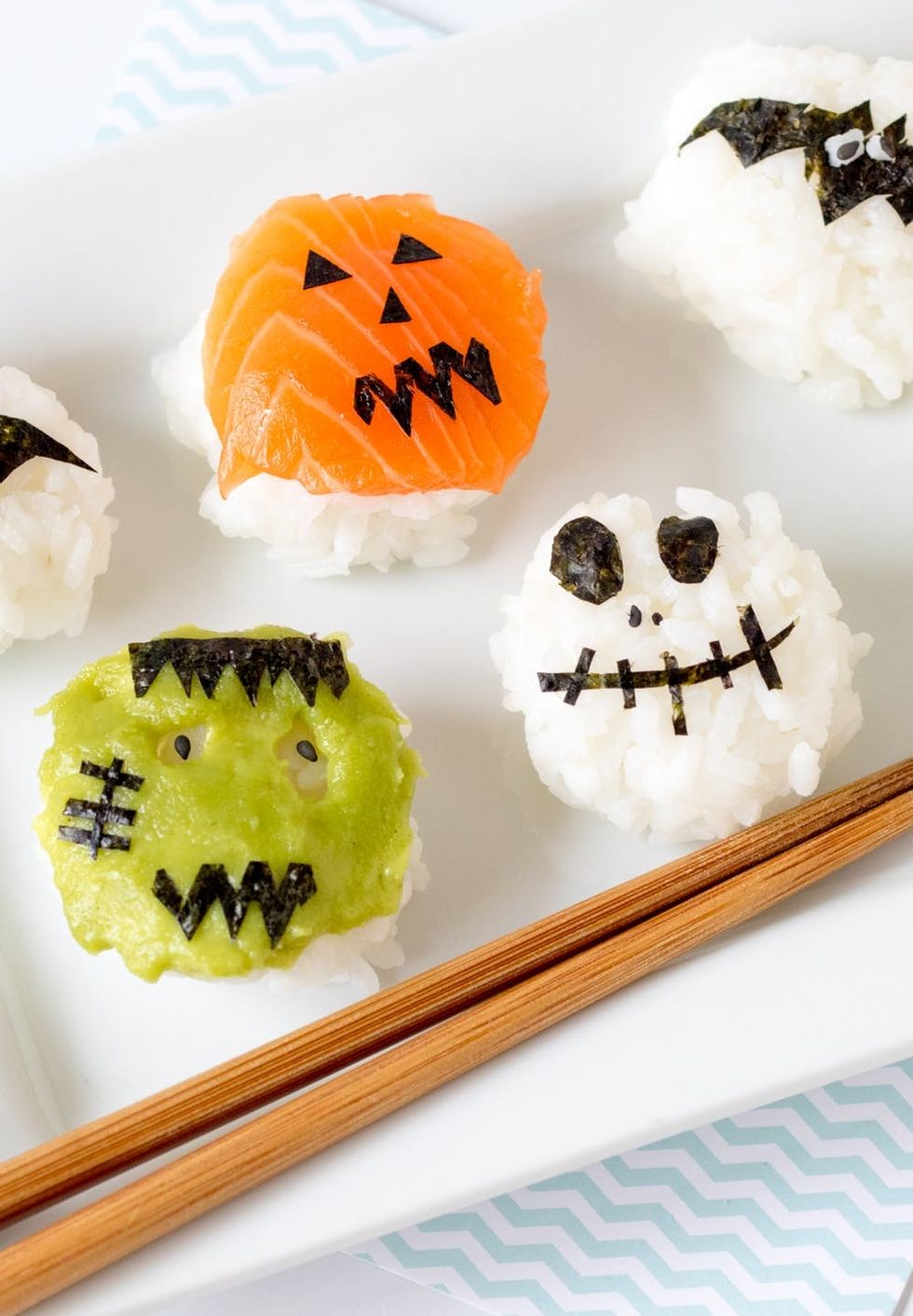 Tweet us your designs @BritandCo! We'd love to see!
Nicky Corbishley
Nicky lives in Cheshire in the UK with her husband Chris and their two children Gracey and Lewis. She spends her days creating, photographing and writing recipes for her blog
Kitchen Sanctuary
.