5 Brit-Approved Workout Apps for a Better Beach Body
May 15, 2013
Folks, you may already know this, but summer is right around the corner! Seriously, it's even breaking 100-degrees in some places across the country. The sun is shining, there's a little bit of warmth in the air, and we've got beach vacations and poolside lounging on our minds. If your New Year's resolution workouts have slowed down as of late, it's time to get back on the workout wagon and we're here to recommend five killer apps to help you get 'er done.
---
The following apps are great for working out when traveling or when you're short on time, and they cost a whole lot less than a gym membership! I've tried all of them and can attest that they are most definitely Brit-approved.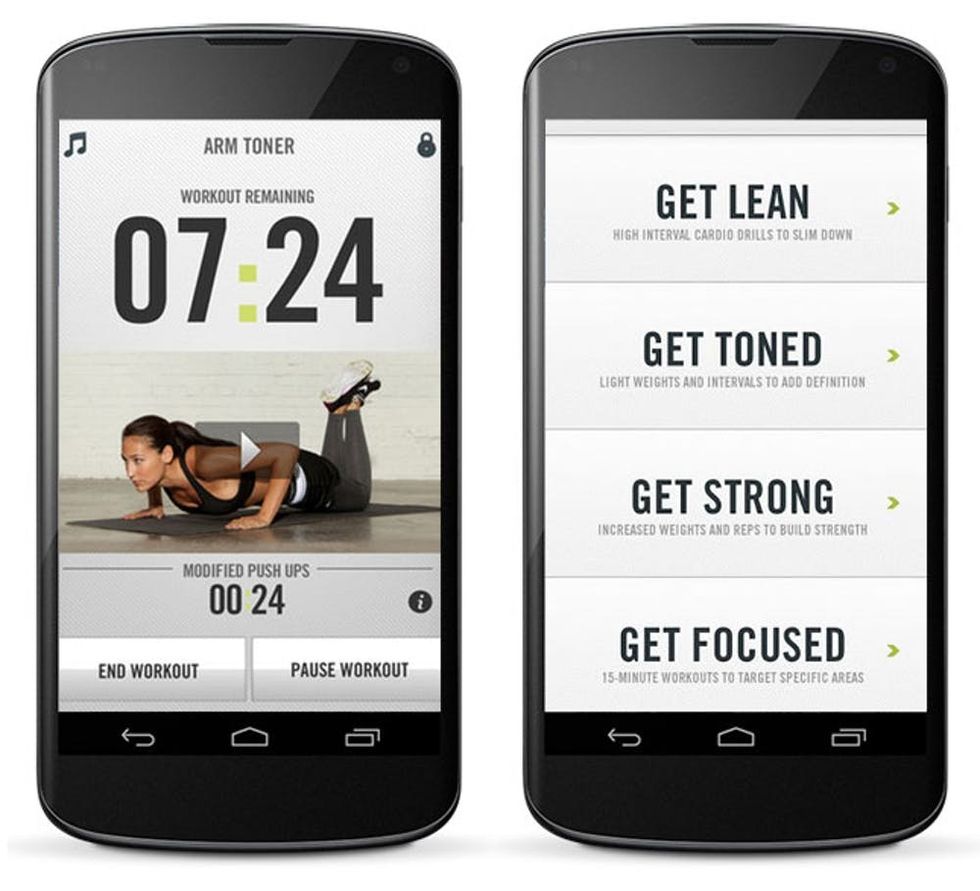 1. Nike Training Club (Free for iPhone and Android): I've been using this one for the last couple weeks and am really digging it. It's like having a trainer in your pocket. Once you're ready to work out, open up the app and choose your fitness level. Then choose the type of workout you'd like to do and the time you have to do it. A video will pop up showing you exactly what to do, featuring prominent female athletes like Serena Williams, Shawn Johnson, and more. (Honestly, who doesn't want Shawn Johnson's abs?!) Plus, it syncs easily with your Nike+ FuelBand for seamless activity tracking.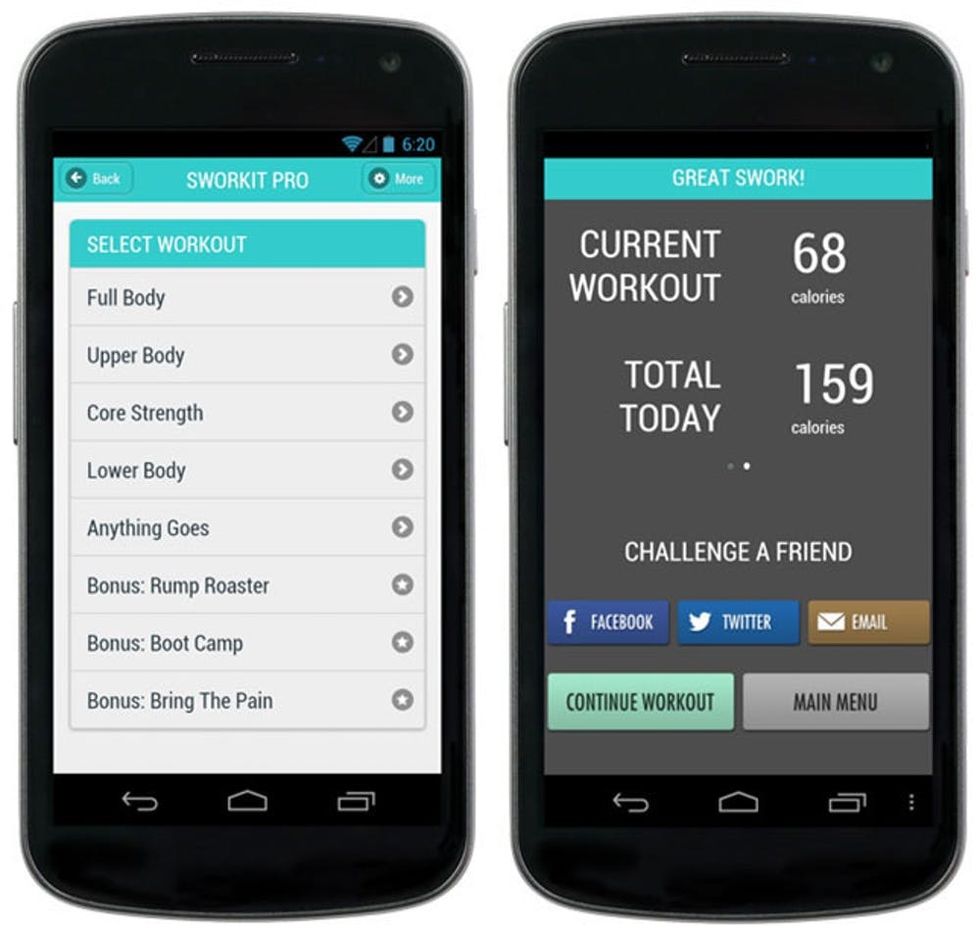 2. Sworkit (Free for iPhone and Android): We wrote about Sworkit a couple months ago, and we're still loving it. It's an app that generates workouts for you based on the amount of time you have to spend getting fit, and you can do the workouts anywhere. It's great for travel, and even for those days when you only have 15 minutes for a quick morning workout. You'll get a different workout suggestion every time you use the app, making for a more diverse body burn.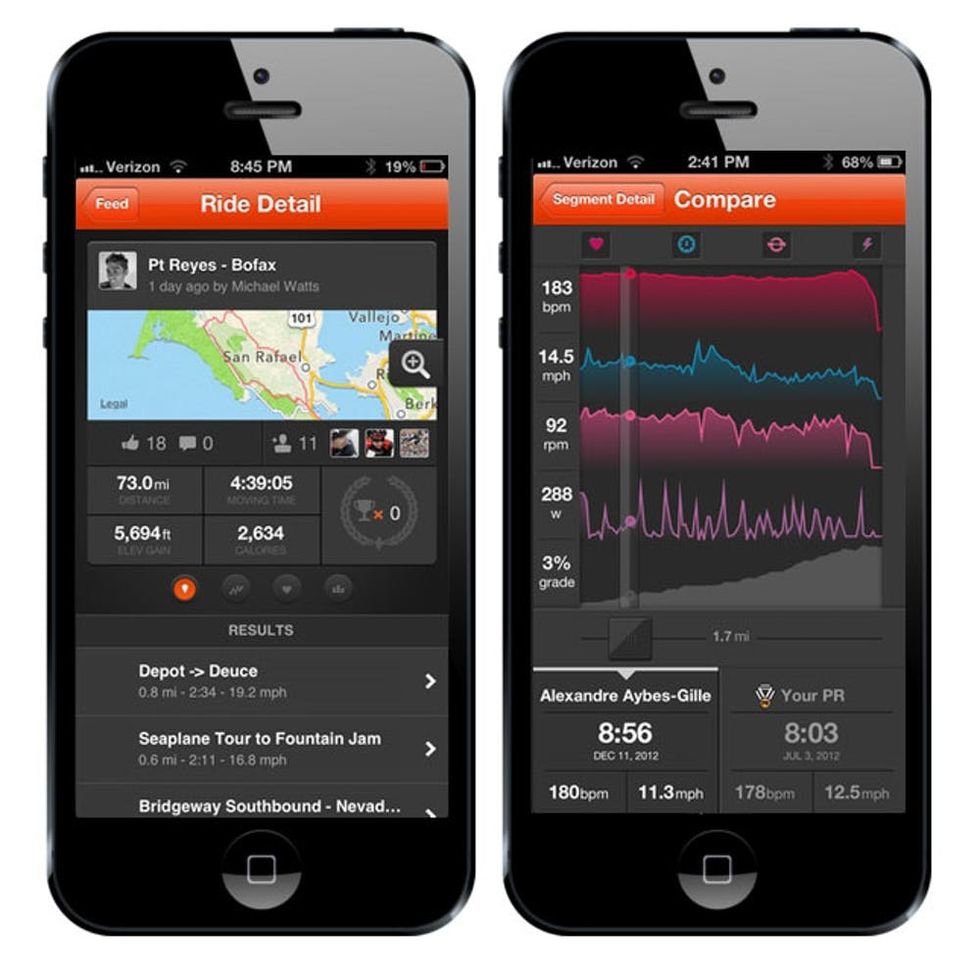 3. Strava Cycling (Free for iPhone and Android): While they also tout a Strava Running app, Strava Cycling is great for cyclers who bike on a daily basis, and who love a long weekend ride. When you're heading out, you simply start up Strava and you can see distance, speed, elevation gained, and calories burned. You can track all of your rides so that you can see your improvement over time, and you can even challenge your friends, my favorite feature of the app. Everyone needs a little healthy competition, right?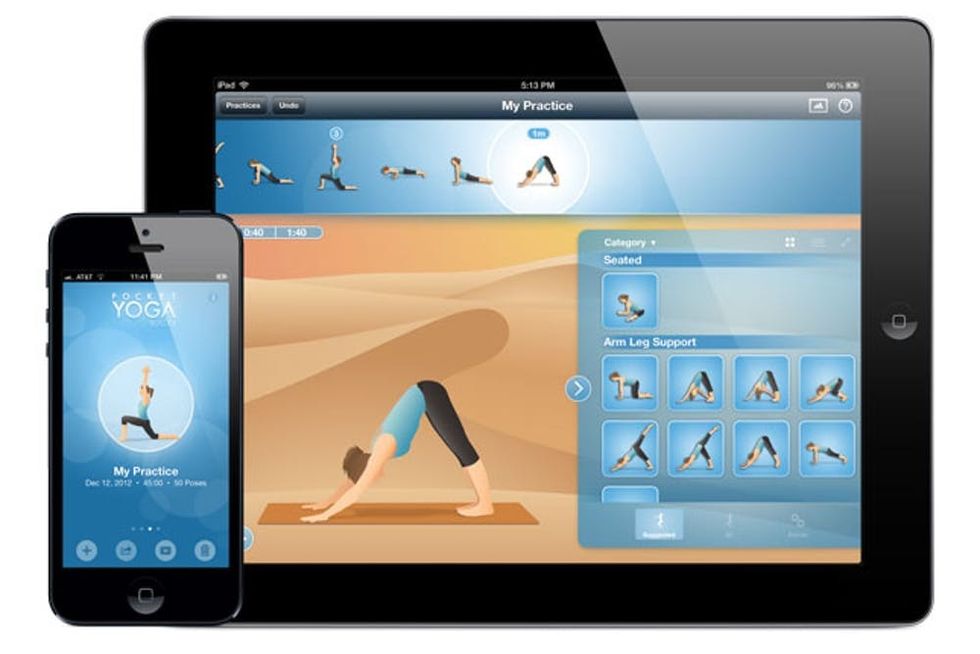 4. Pocket Yoga: ($2.99 for iPhone and Android): This app lets you practice yoga wherever you go, whether by phone or tablet. For beginners, the library is filled with poses so that you can learn everything from downward-facing-dog to warrior. You can choose from suggested routines or create custom ones based on certain areas you'd like to focus on, making it perfect for the novice and amateur yogi alike. Ommmmmm.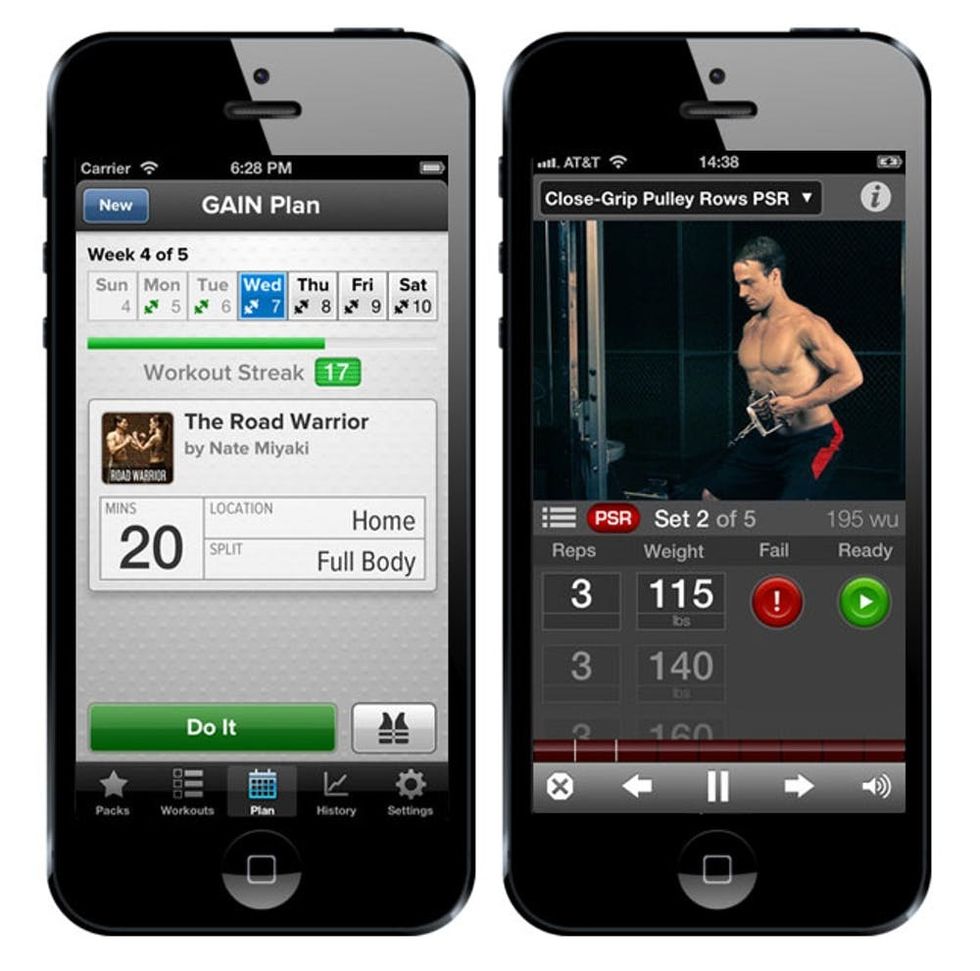 5. GAIN Fitness Cross Trainer (Free for iPhone): If you're looking for tips on how to workout when you're at the gym (or at home), this is the app for you. Workout mode lets you work with a virtual trainer through each exercise, rep and rest, with voice commands and form cues from real trainers. It even works with your music! Save workouts, check out your workout log, and build a balanced plan if you have specific goals in a certain time frame.
Phew! Are you guys sweating yet? If not, get downloading!
What are your favorite apps or websites for working out on the go? Have you tried any of the ones listed above? Let us know in the comments below.