12 Ways to Build the Most Personalized Wedding Registry Ever
Feb 23, 2015
If you're about a quarter of the way through your wedding planning process, now's about the time you realize "oh yeah, I need to create a registry." The registry process can be a stressful one, and even a little bit awkward. You want to give your friends the freedom to find gifts that are truly from them to you, but also want to make sure you don't end up with too many of the same thing. And, thanks to honeymoon-centered and charitable registries, there are a whole bunch of non-toaster-oven options that are super appealing for modern couples who already have most of their essentials.
---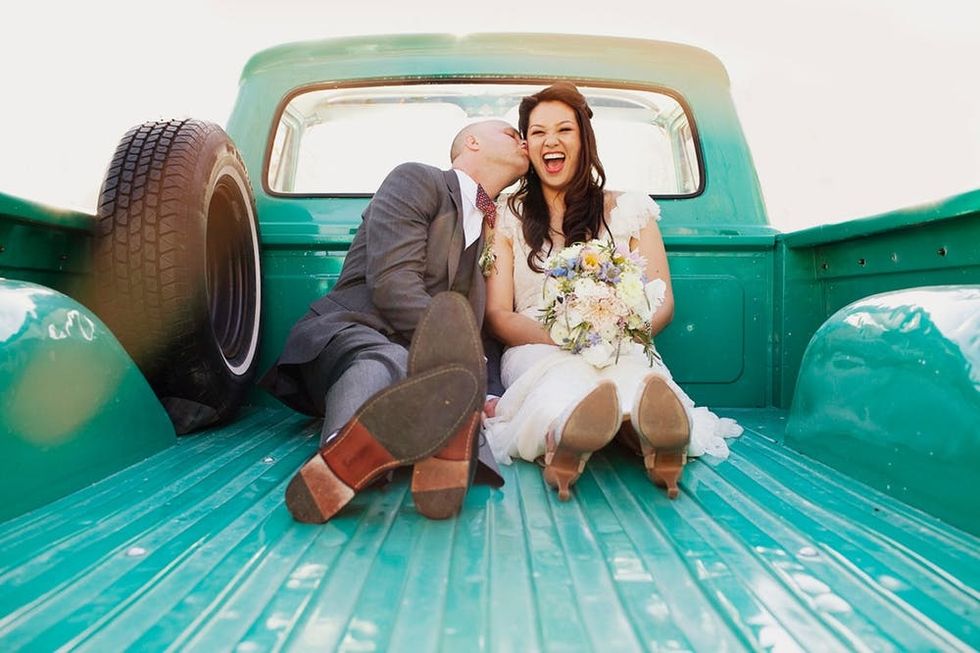 Zola is a new, modern type of registry. It's beautiful, easy to use and completely customizable, giving you and your soon-to-be spouse tons of options all in one place (for free!). Looking to register for an unusual experience in your favorite city? Check. Need to upgrade the basics in your kitchen? Yes, please. Want to design a straight up cash fund for your honeymoon, home renovation or favorite charity? Done, done and done. Seriously. And for a limited time, Zola is offering $25 to spend for all of our engaged friends who set up their wedding registry on Zola! Click here to get your registry on.
Now, time to take you newbies through all the steps to building the best registry ever, complete with traditional gifts, non-traditional experiences and a honeymoon fund all in one.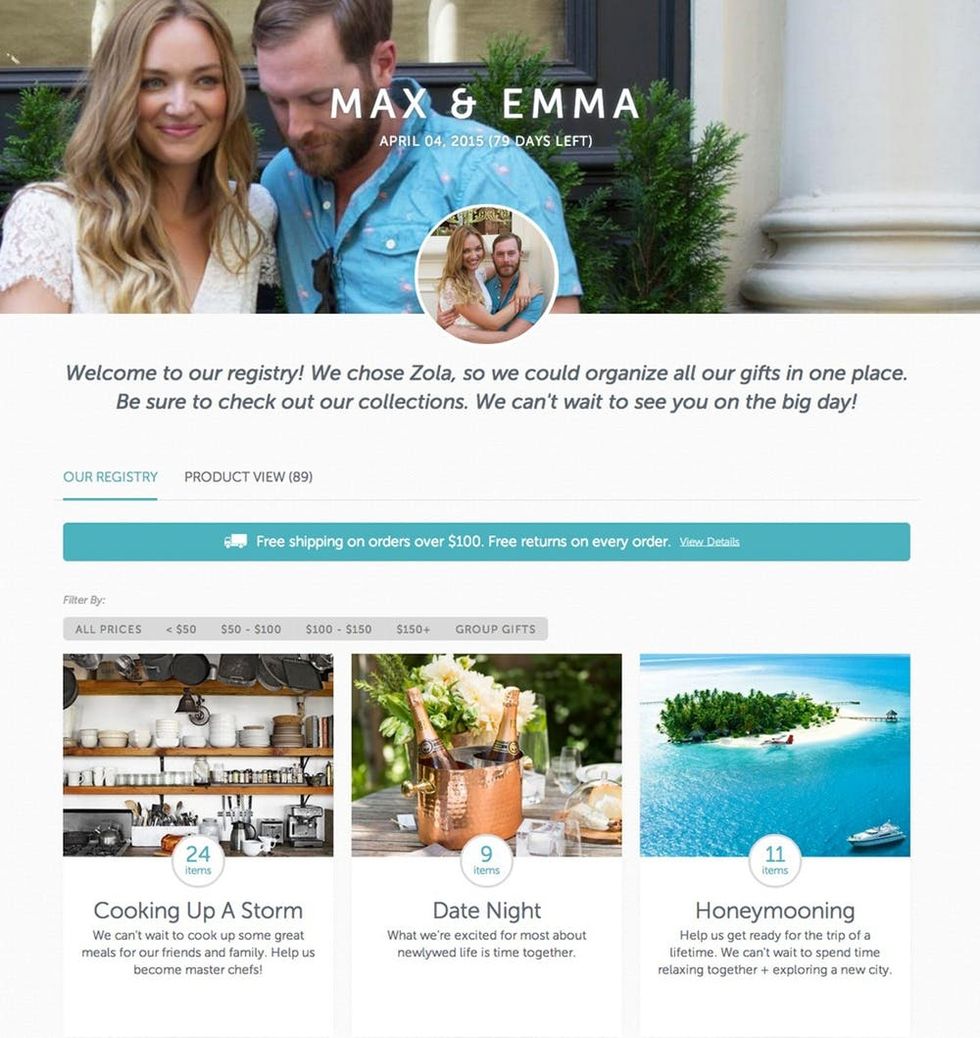 1. Customize the Look and Feel of Your Registry: First things first: You need to make your registry page actually look like your registry page. Add in photos, choose colors and leave notes for your friends and family. You can even highlight custom collections created by you and your fiancé to help guide the gifting process.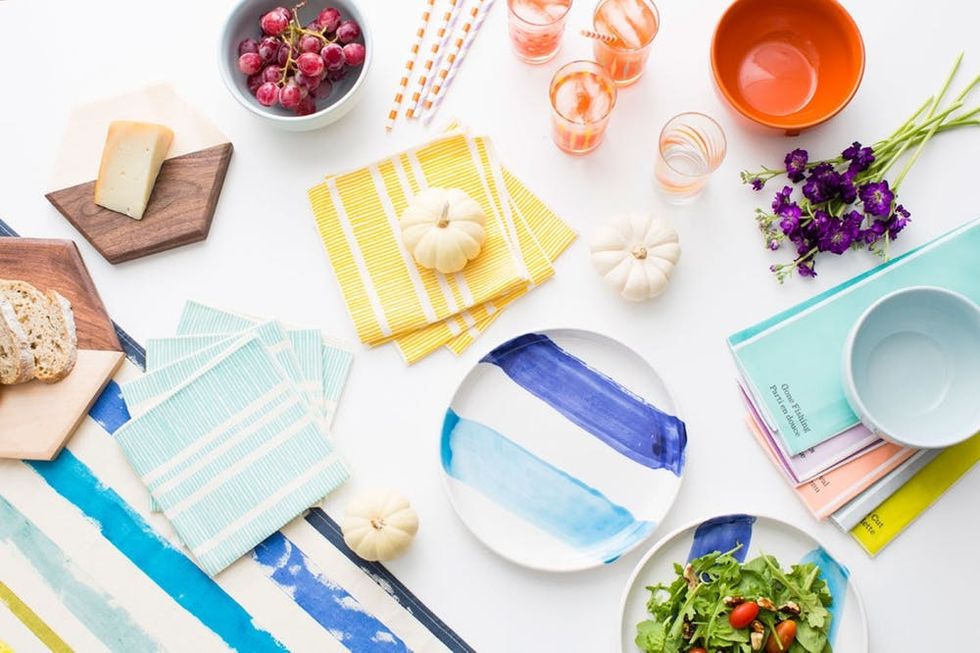 2. Make Sure You've Got the Registry Basics Down Pat: Ready to start adding things to your list? Make sure the essentials are covered. If you're still working your stir fry magic on a set of totally scratched used-to-be-nonstick-pans, now is the time to replace them! Browse different collections based on your interests, personal style and needs to get inspired.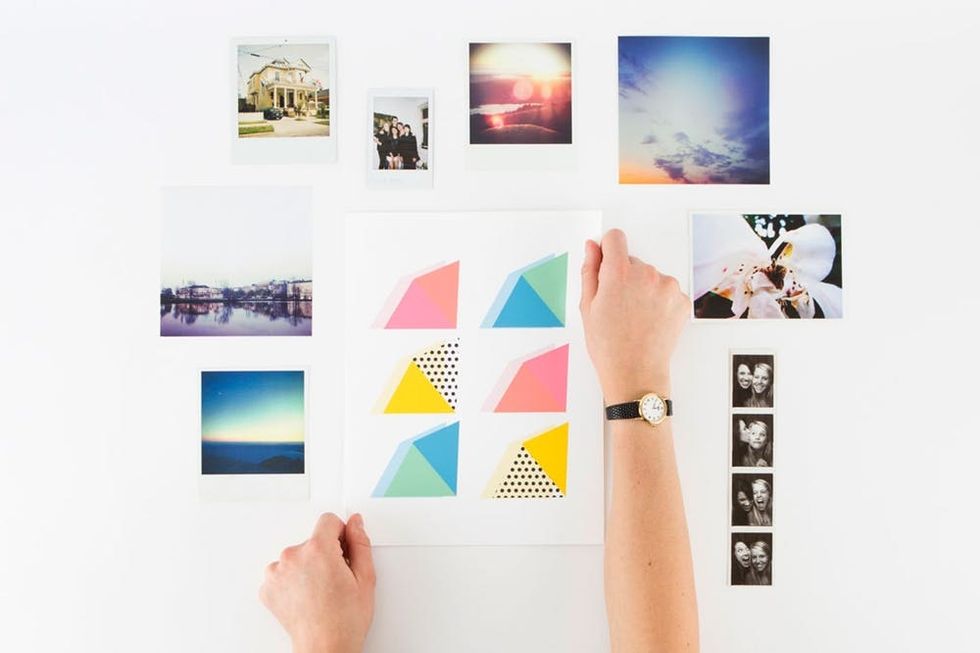 3. Add in Gifts from ALL Your Favorite Registry Shops: Zola makes it super easy to add gifts from other websites to your registry. One option is to drag the "Add to Zola" button to your bookmarks bar (like the "Pin It" button for Pinterest) so that whenever you come across something you like, you can add it to your reg. You can also simply paste a link into Zola's "Add from Another Site" portal and all the necessary info will be automatically pulled in. Once you've added an item from another store, you'll have the option to receive the cash value of that gift and purchase it yourself, or to direct your guests to that website to buy the gift for you. Easy breezy!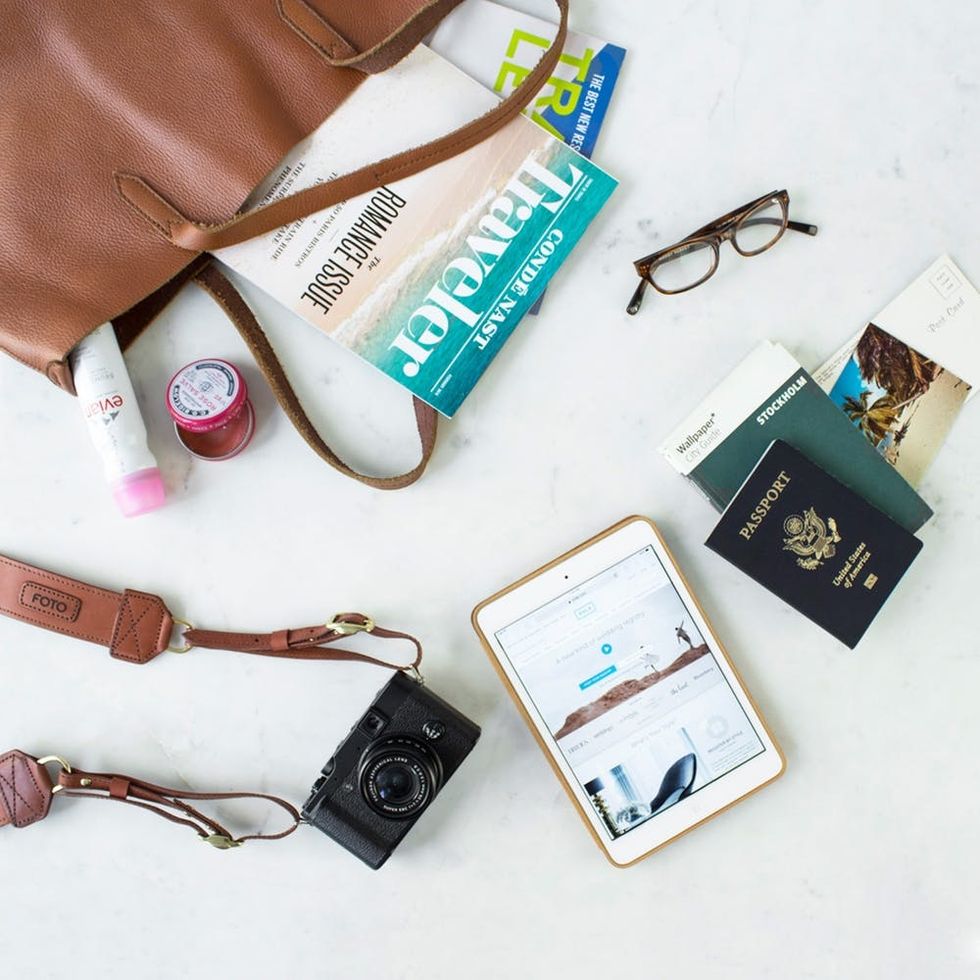 4. Create a Honeymoon Fund: Now that you've got the basics covered, it's time to turn to the fun stuff. If you're heading off on a romantic adventure right after your wedding, invite your friends and family to gift you the funds to do the craziest and most exciting activities you can! You can create a general fund or specify things like Scuba Diving for Two, Breakfast in Bed or anything else you can dream up.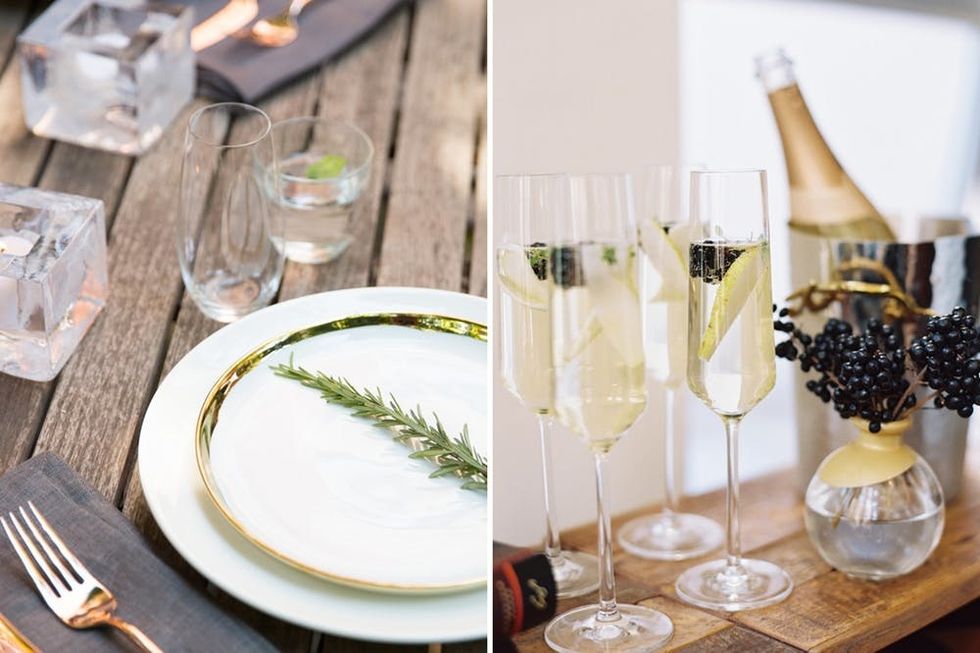 5. Encourage Friends and Family to Give You Experiences: On the same note, you can also register for experiences well beyond your honeymoon. Perhaps there's a restaurant in your city you've always been wanting to splurge on? Or maybe you love coffee so much that a monthly coffee subscription sounds like a dream? Stack those experiences right up alongside your cookware and your honeymoon. So easy! (photo credit: Ira Lippke + Caroline Tran)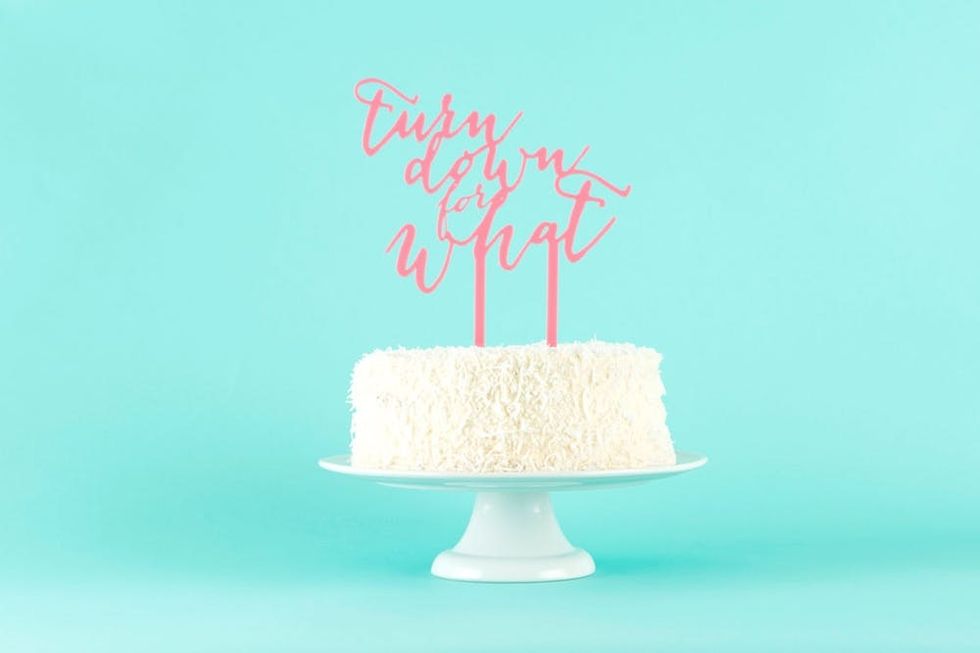 6. Invite Friends to Help With the Wedding: Weddings are expensive — that's no secret. And, surprising as it may be, your friends and family actually want to help you. Make the gift of a little extra financial support easy by using Zola to register for things like wedding flowers, your wedding cake or a wedding band. You'll be surprised and touched to see how many of your friends and family members want to make your day the best it can be.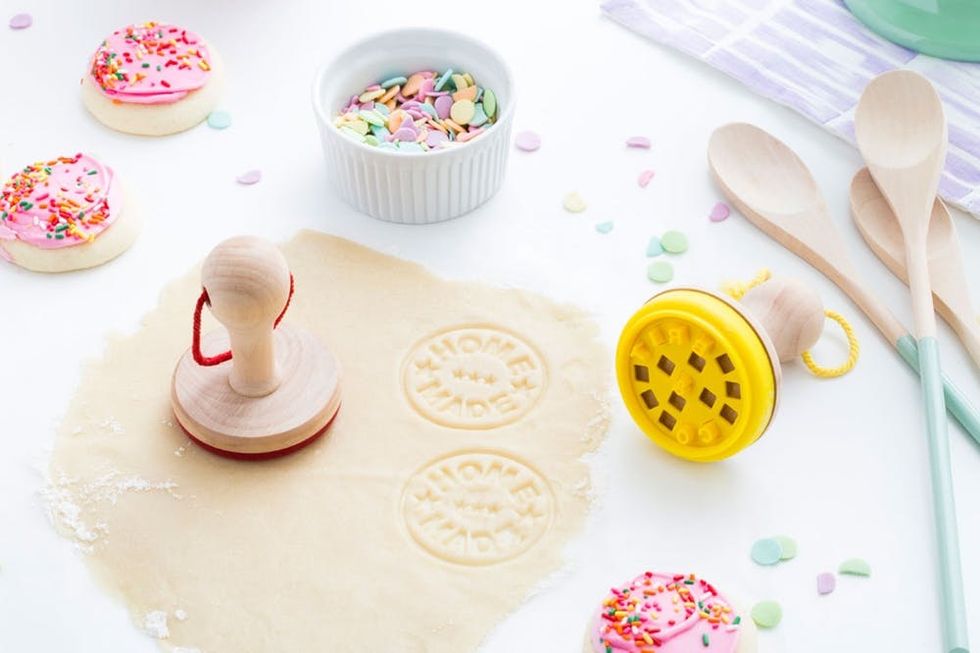 7. Build Your Dream Home (or Dream Kitchen): Have all the essentials for your home but don't exactly have an official home yet? Use the cash fund option to create a bunch of "gifts" centered around building or renovating your home.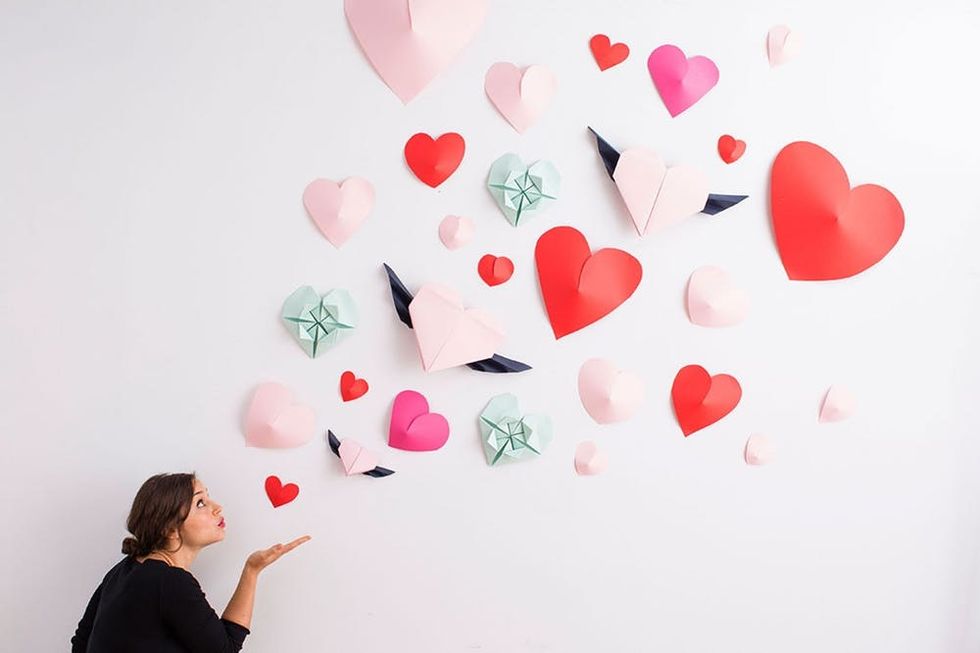 8. Add in a Charitable Gifting Option: Do-gooders can get down on this registry too! If you're fortunate enough to be able to skip out on the wedding gift thing, give your guests the option to donate to a charity in your name. It's a great way to give back to a community or cause, and will add an extra warm and fuzzy feeling to your wedding day.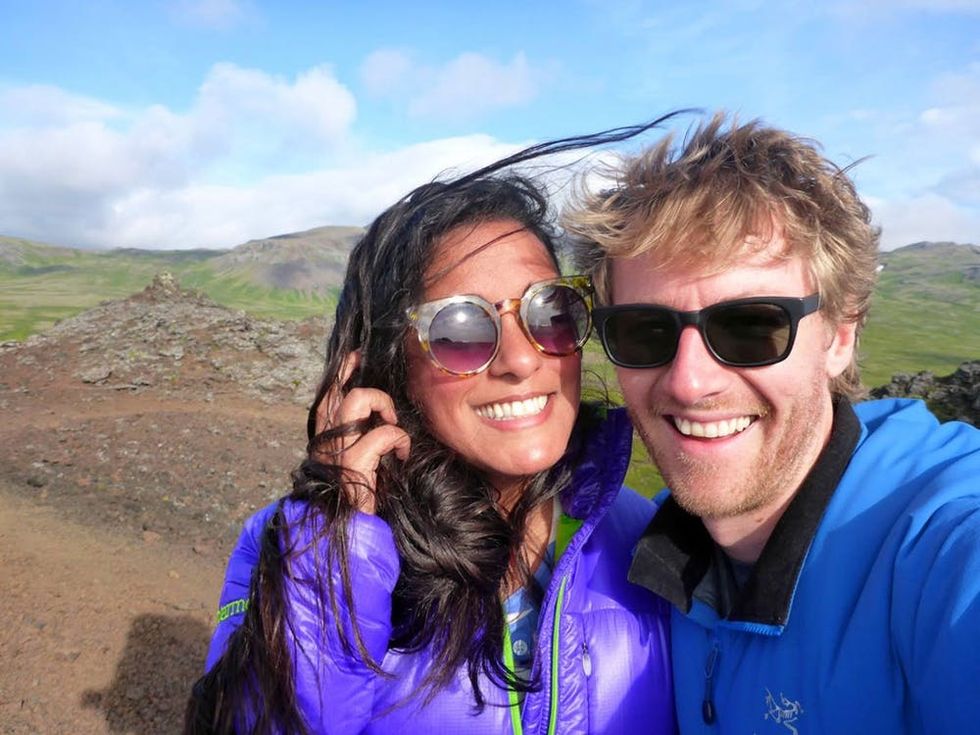 9. Let Your Friends Go in on One Big Gift: This is one of my personal favorite offerings on Zola. You can register for crazy expensive experiences and things like that Eames chair you've had your eye on AND let multiple friends combine their efforts to make that crazy thing a reality.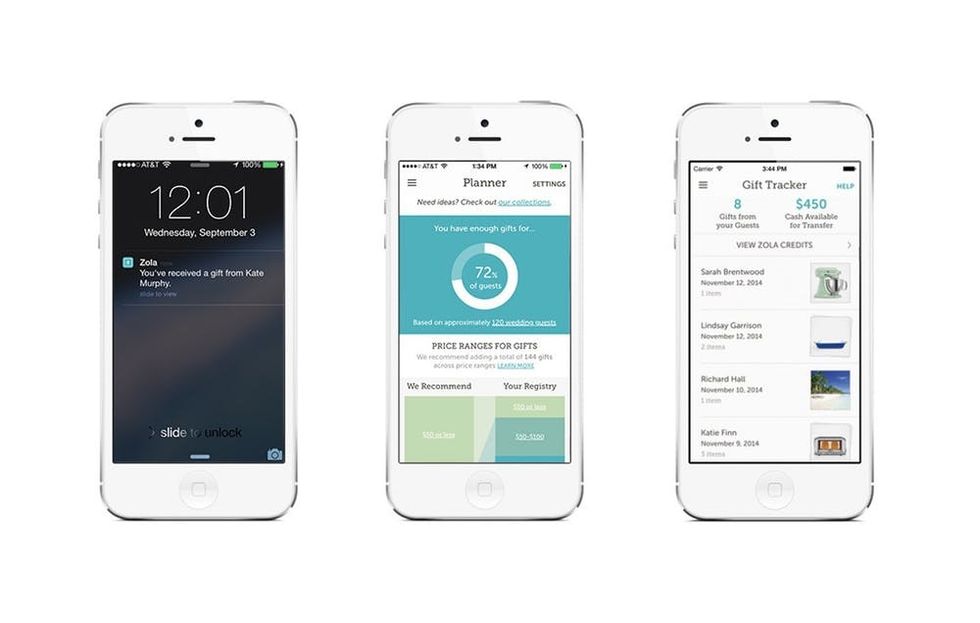 10. Manage Your Registry from Your Phone: Okay, you've got all your registry ducks in a row. But what about when you think of something genius and you're not at your computer? Or when your mother-in-law-to-be decides to gift you a swoon-worthy turquoise KitchenAid Stand Mixer out of the blue, way before your wedding? (True story!) Thanks to the Zola app, you can manage your entire registry from the palm of your hand. You can even check out tweets and Instagram posts with your wedding hashtag right in the app.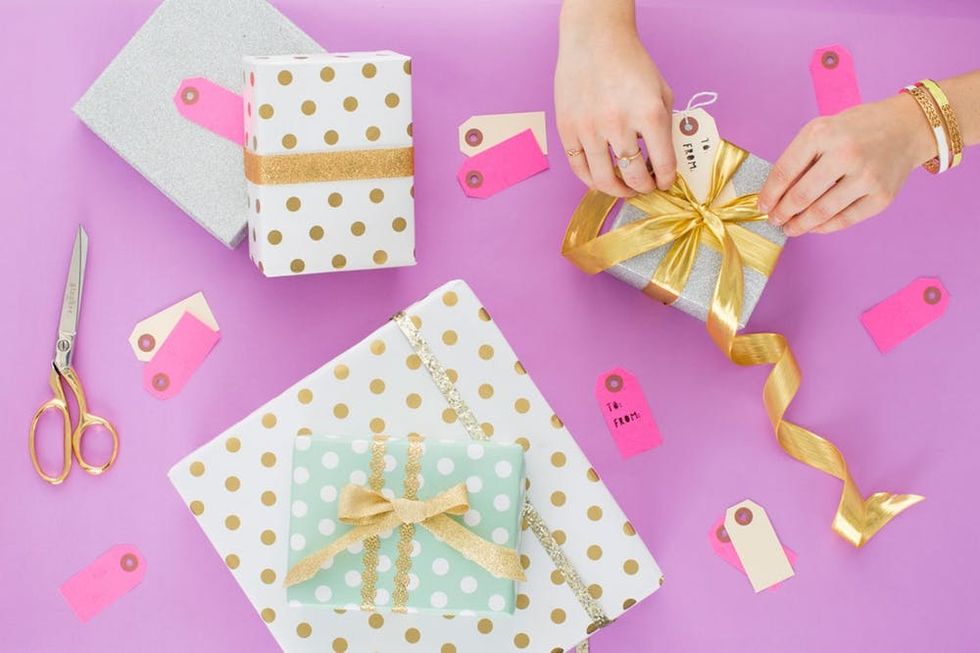 11. Track Your Gifts for Thank You's: It's all well and good that you're able to register for so many different gifts, experiences and funds, but how can you possibly keep track of everything you receive? Zola's got a gift tracker for that, obvs!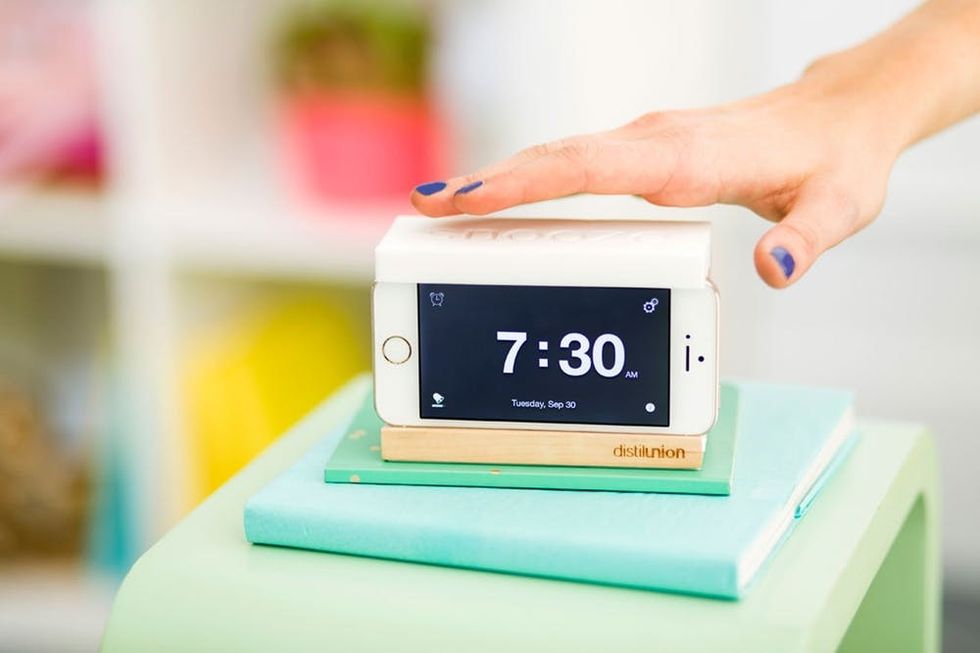 12. Get Your Gifts When You Want Them: Want to avoid the whole "receiving tons of gifts at your office while you're on your honeymoon" thing? Yep, that's a real thing. I can personally attest to the fact that this has happened multiple times at Brit HQ. While it's hilarious at first, it can be kind of a drag for your office manager and coworkers. Zola's Send It Later feature lets you decide exactly when and where you want your gifts.
So what are you waiting for? Time to build that registry, boo! :)
This post is a collaboration with Zola.
Anjelika Temple
As Chief Creative Officer and Founding Partner at Brit + Co, Anjelika Temple brings her voracious consumption of all things creative and colorful to DIY projects, geeky gadgetry finds and more. When she's not DIY-ing her heart out, you'll find her throwing dinner parties with friends or adventuring with her husband David, their daughter Anokhi, and their silly dog Turkey.