24 Stocking Stuffer Ideas for the Lady in Your Life
Dec 02, 2016
The holidays come chock-full of plenty of goodies. But our favorite has to be a perfectly stuffed stocking on Christmas morning. There's just nothing better than unwrapping those tiny, quirky gifts with your nearest and dearest. If you're on the hunt for a little stocking stuffer inspo for your favorite gal or are looking to add some to your own wishlist, the gift ideas below will do the trick… and then some! From gilded tech accessories to goal journals to on-the-go beauty essentials, these stuffer ideas have something for everyone. Pair 'em with this Anthropologie Tasseled Stocking ($38) for an Instagram-worthy mantle and get ready for the oohs and ahhs to commence.
---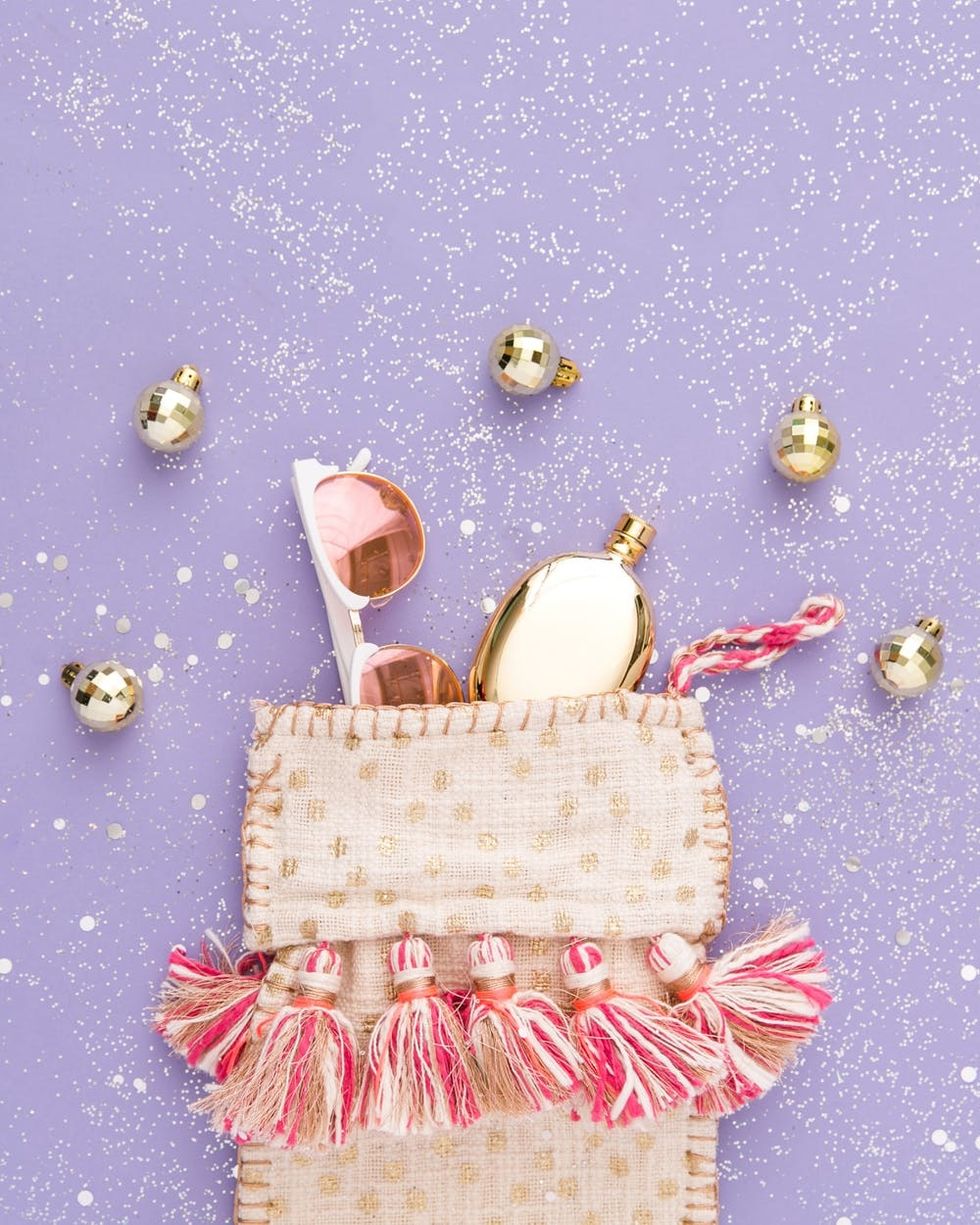 1. Ban.do Nudie Club Sunnies ($62) + 2. Odeme Gold Oval Flask ($36): This pair is perfect for the girl on the go. Whether she rocks 'em together or solo, she'll be stylin' in pure gold fashion.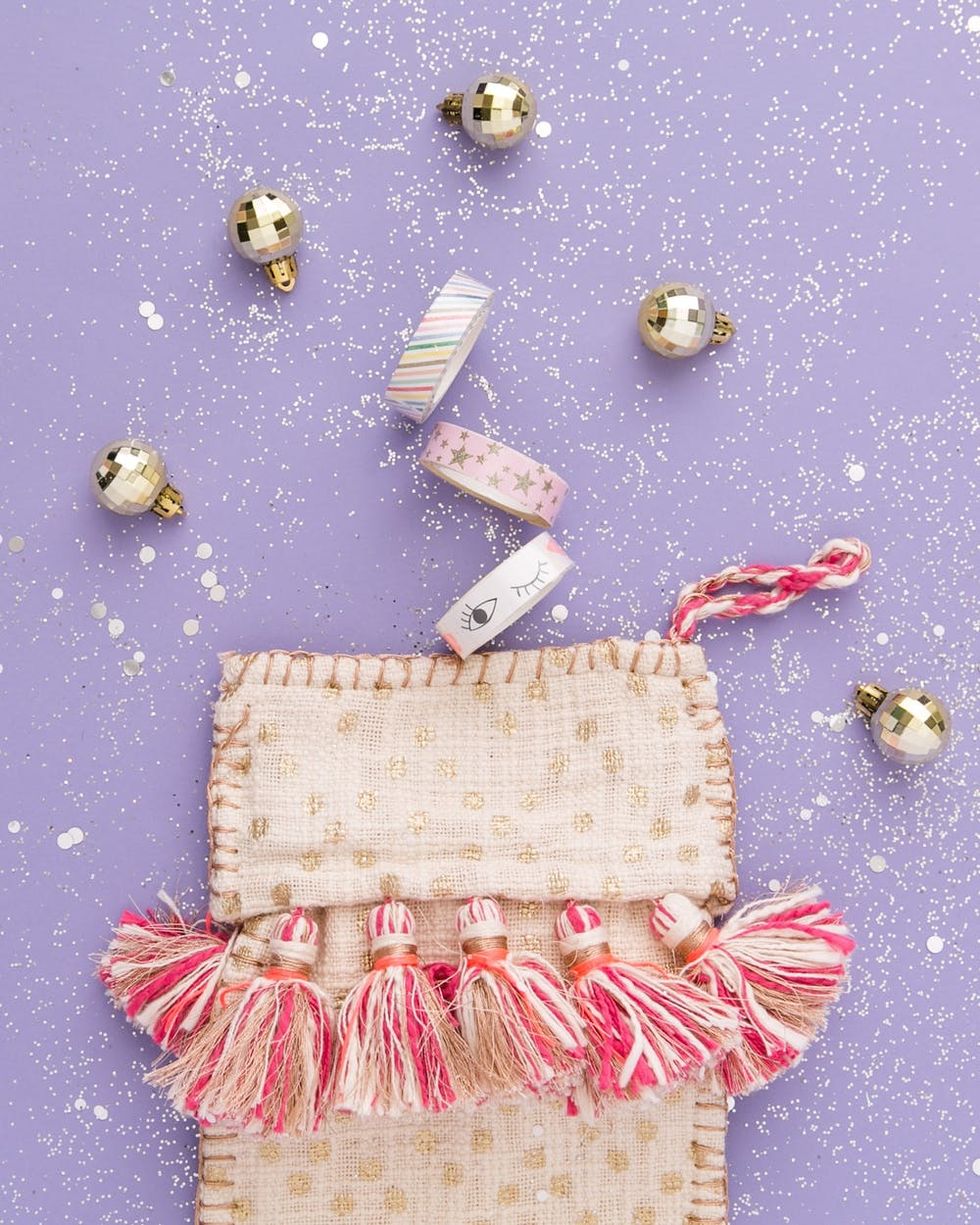 3. Meri Meri Glitter Tape ($6): Oh washi tape, how we love you so. This trio is adorable for scrapbooking, wall art hanging and any other sticky situation.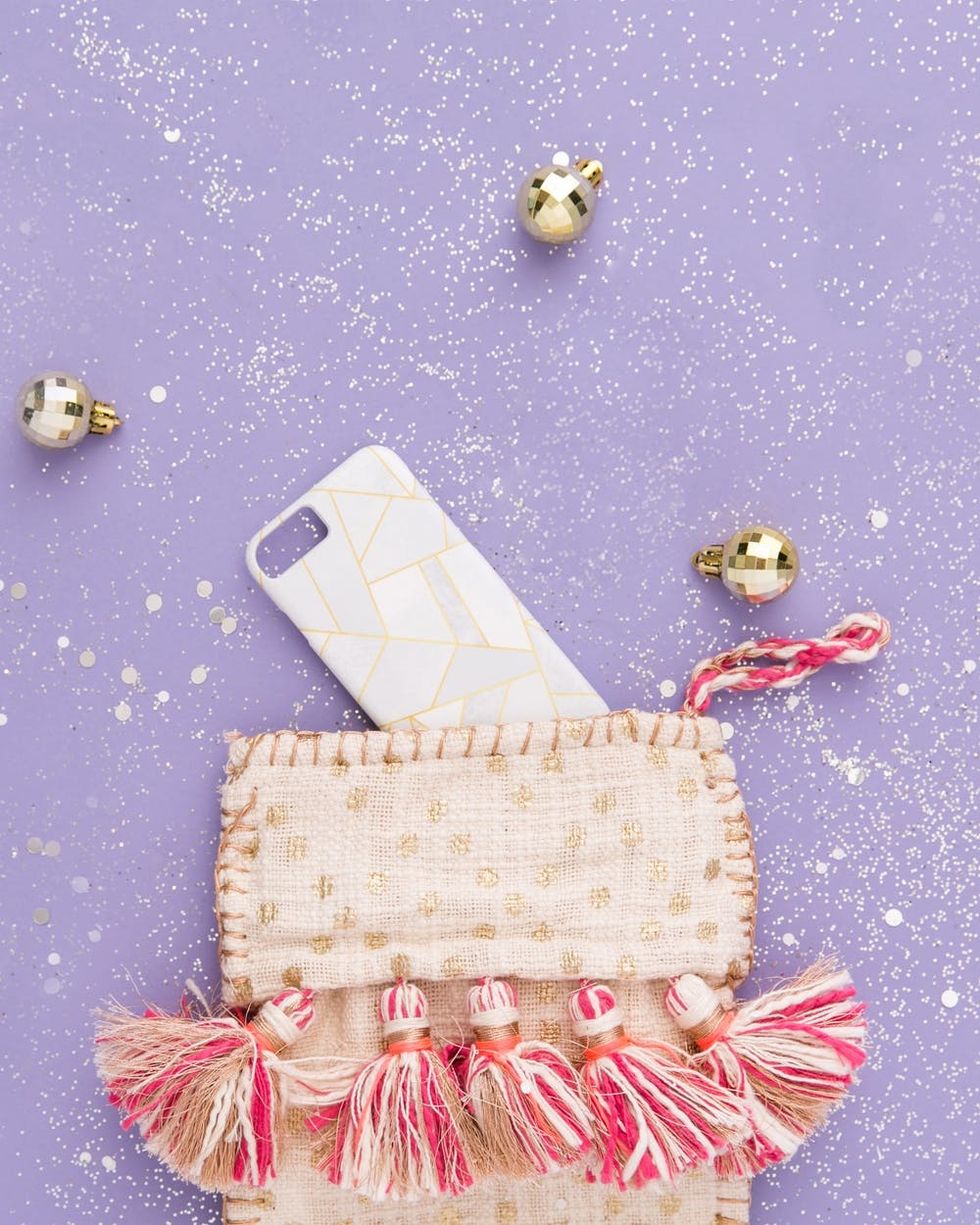 4. Society6 iPhone 7 Case in White Stone ($35): Every modern gal needs a modern phone case. This geometric beauty will look great with her new iPhone 7 and plethora of gilded accessories.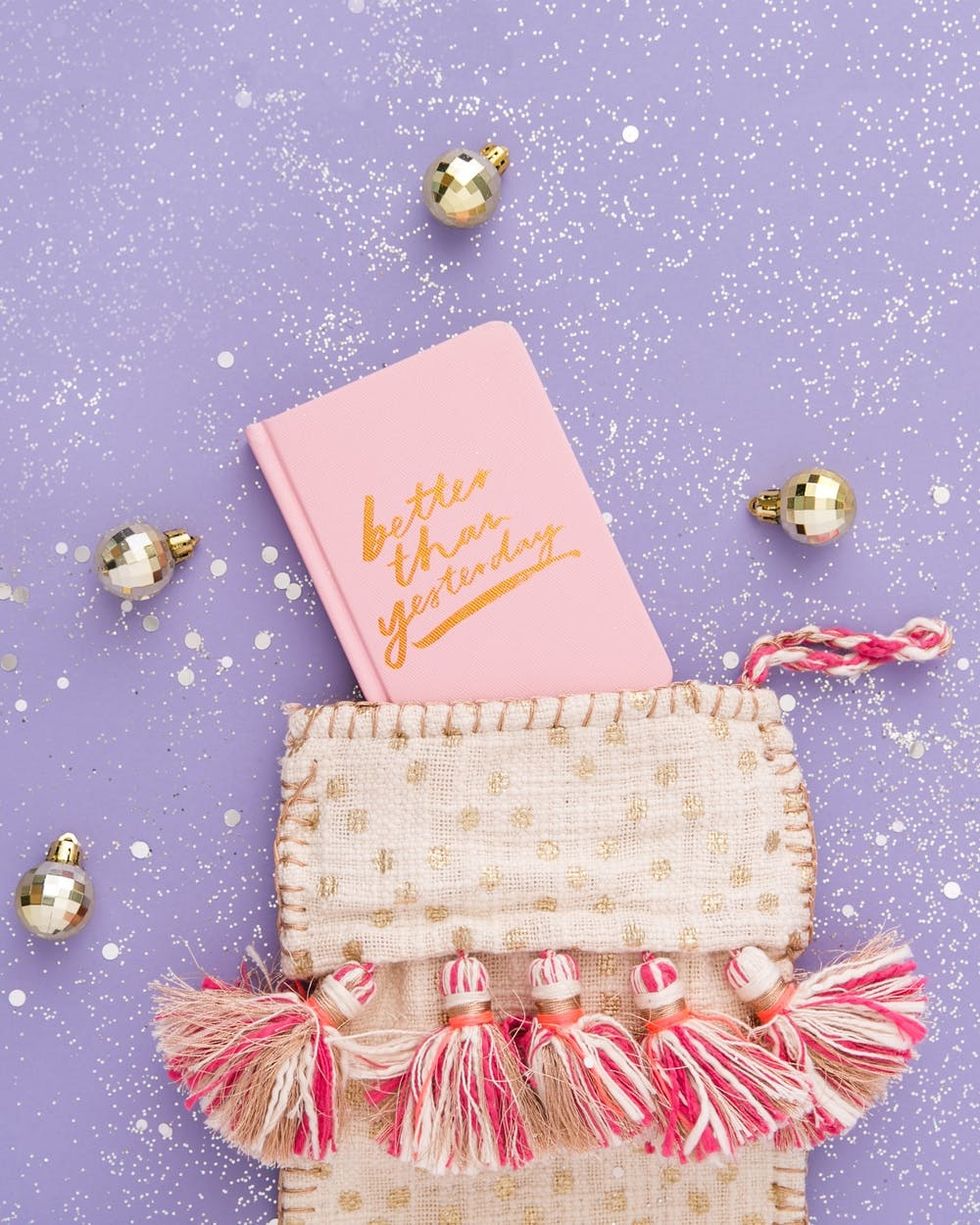 5. MiGoals 2017 Mini Goals Diary in Pink ($27): A little daily mantra never hurt anyone. Pick up this goals diary to help make someone's 2017 that much better.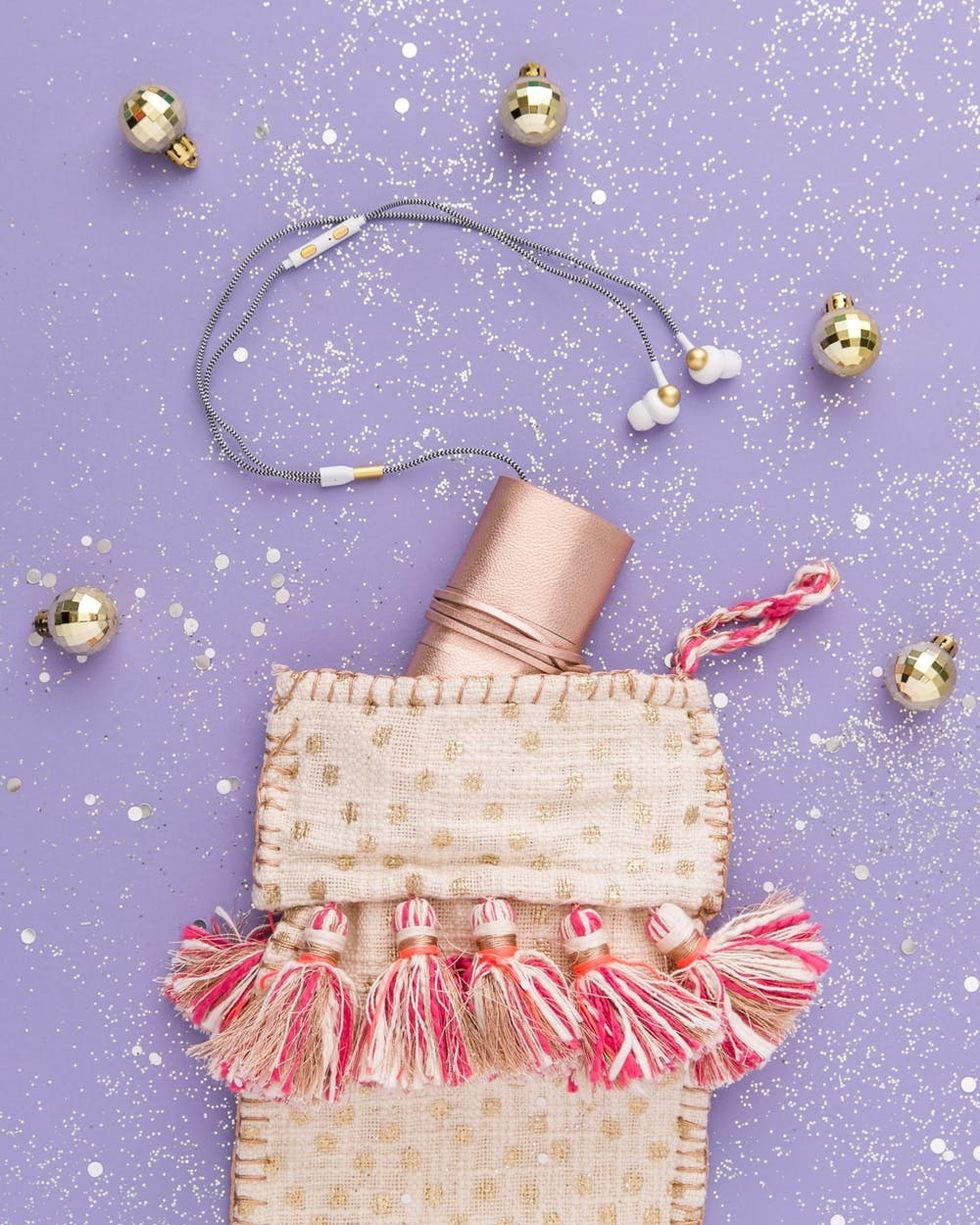 6. Kreafunk aGem Earbuds ($78) + 7. Luster Cord Organizer ($28): If your loved one is more into the minimalist-chic look, this earbud and rose gold pair will help keep you organized *and* stylish.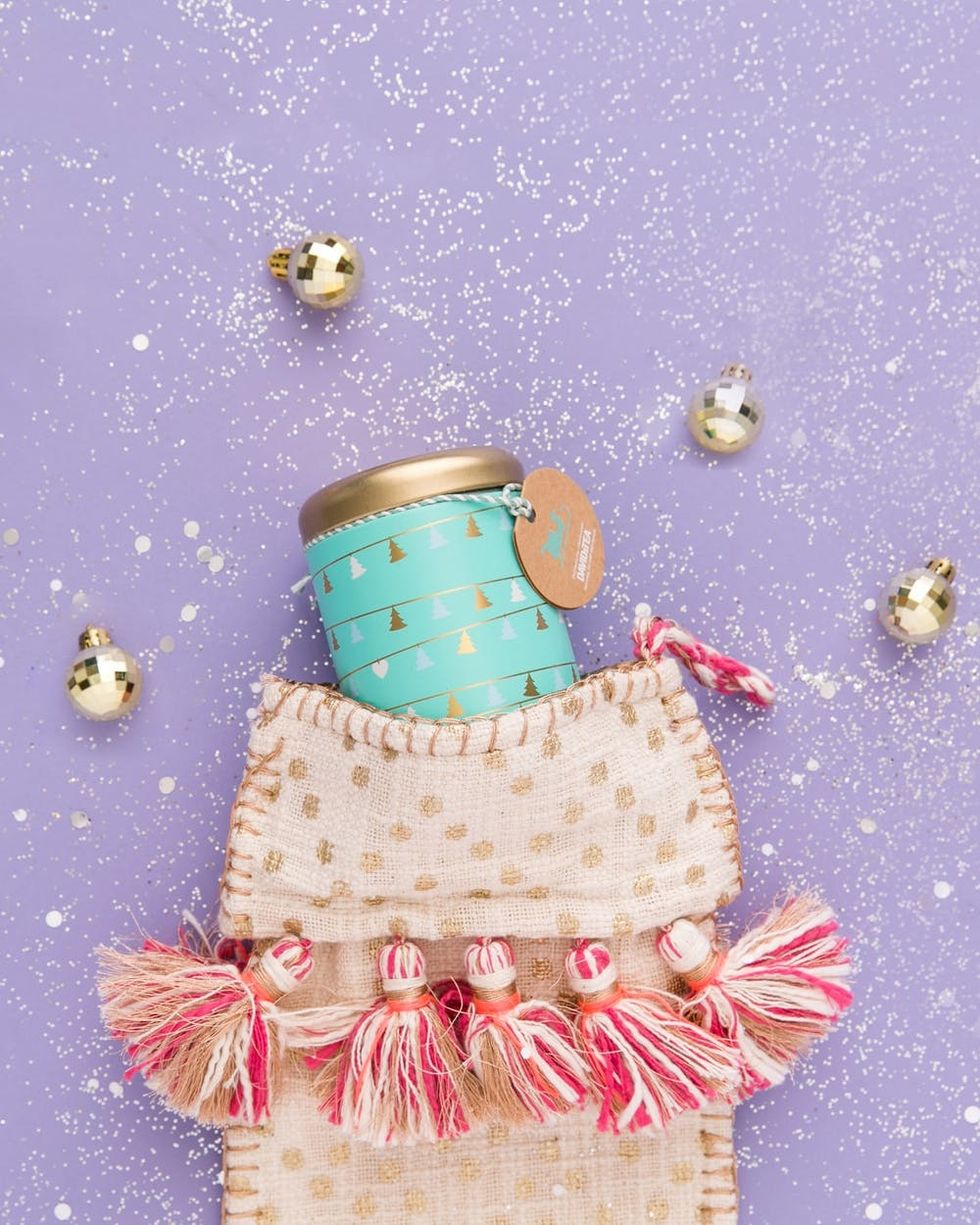 8. David's Tea Sleigh Ride Collectible Tin ($18): Winter = tea time. So why not gift your fave female a festive tea tin for those cozy nights by the fire. She'll be ready to hygge in no time.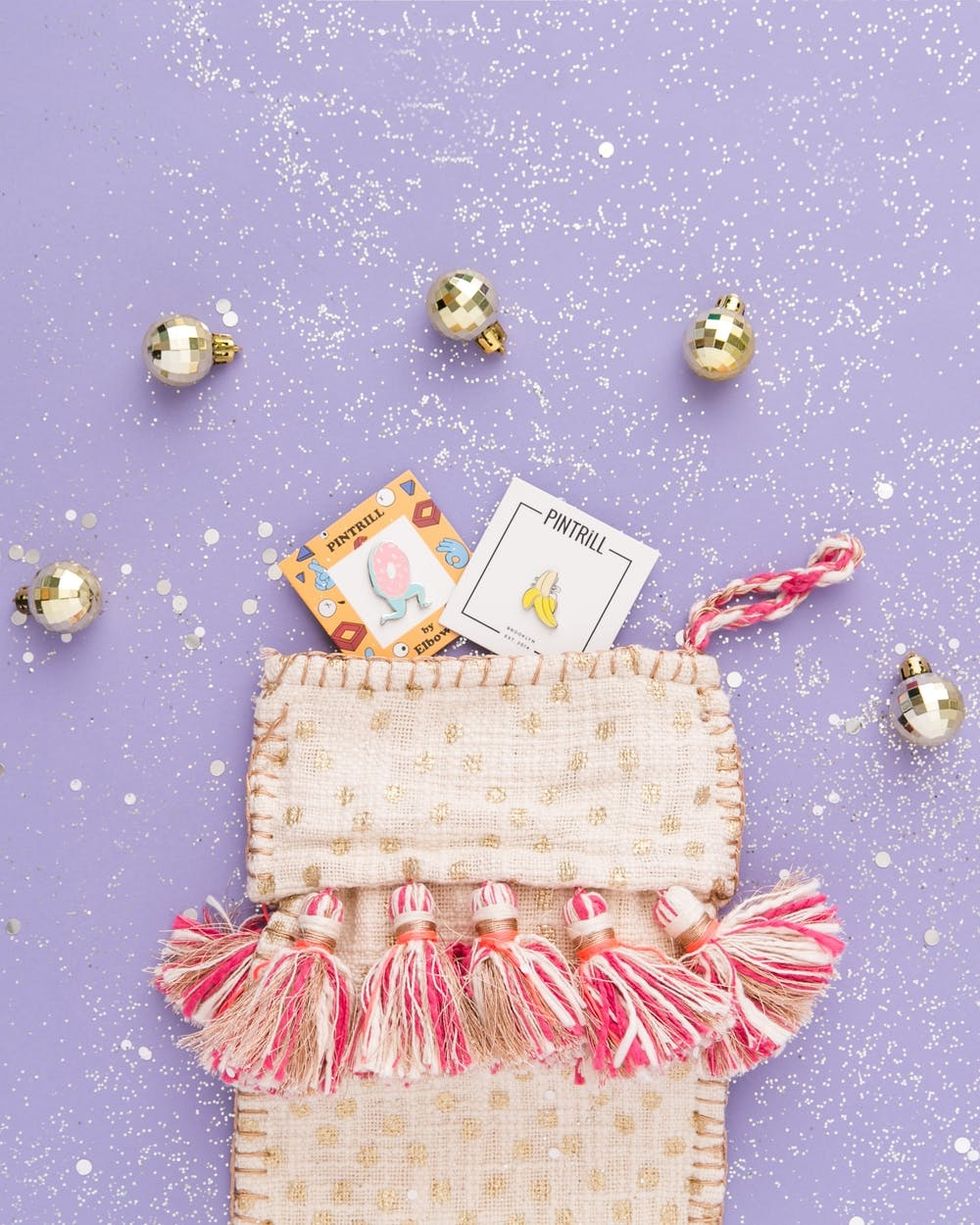 9. Pintrill Elbows Sweet Escape Pin ($15) + 10. Pintrill Banana Pin ($12): No denim jacket is complete without an enamel pin or two. Whether your girl is a donut lover or fruit fanatic, these sweet pins will help her stand out from the crowd.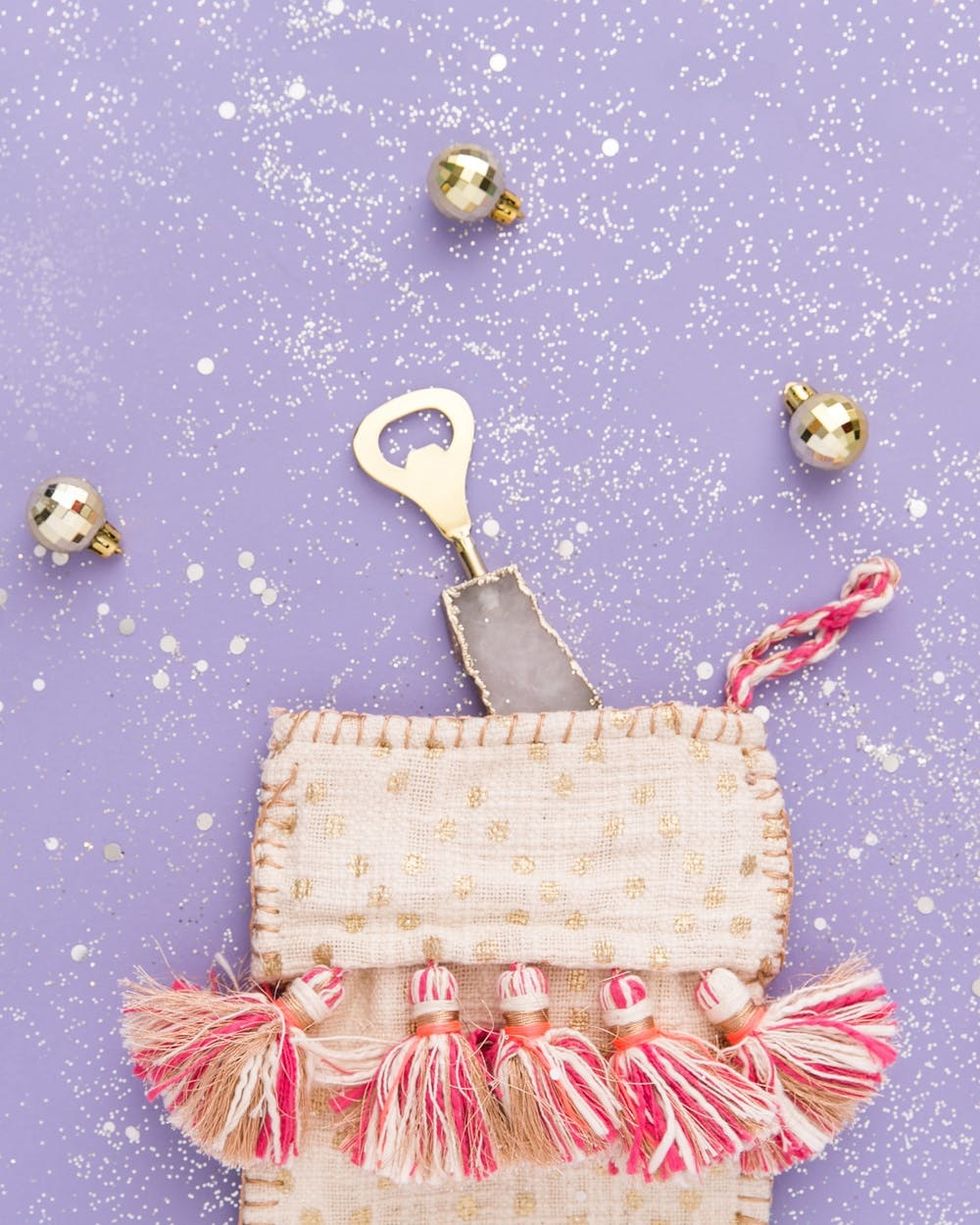 11. Agate Bottle Opener in Rose Quartz ($16): This rockin' bar cart accessory will add a little pizzazz to any setup. Just pair with a metallic shaker and tumbler and you'll have a perfectly styled bar for your next happy hour.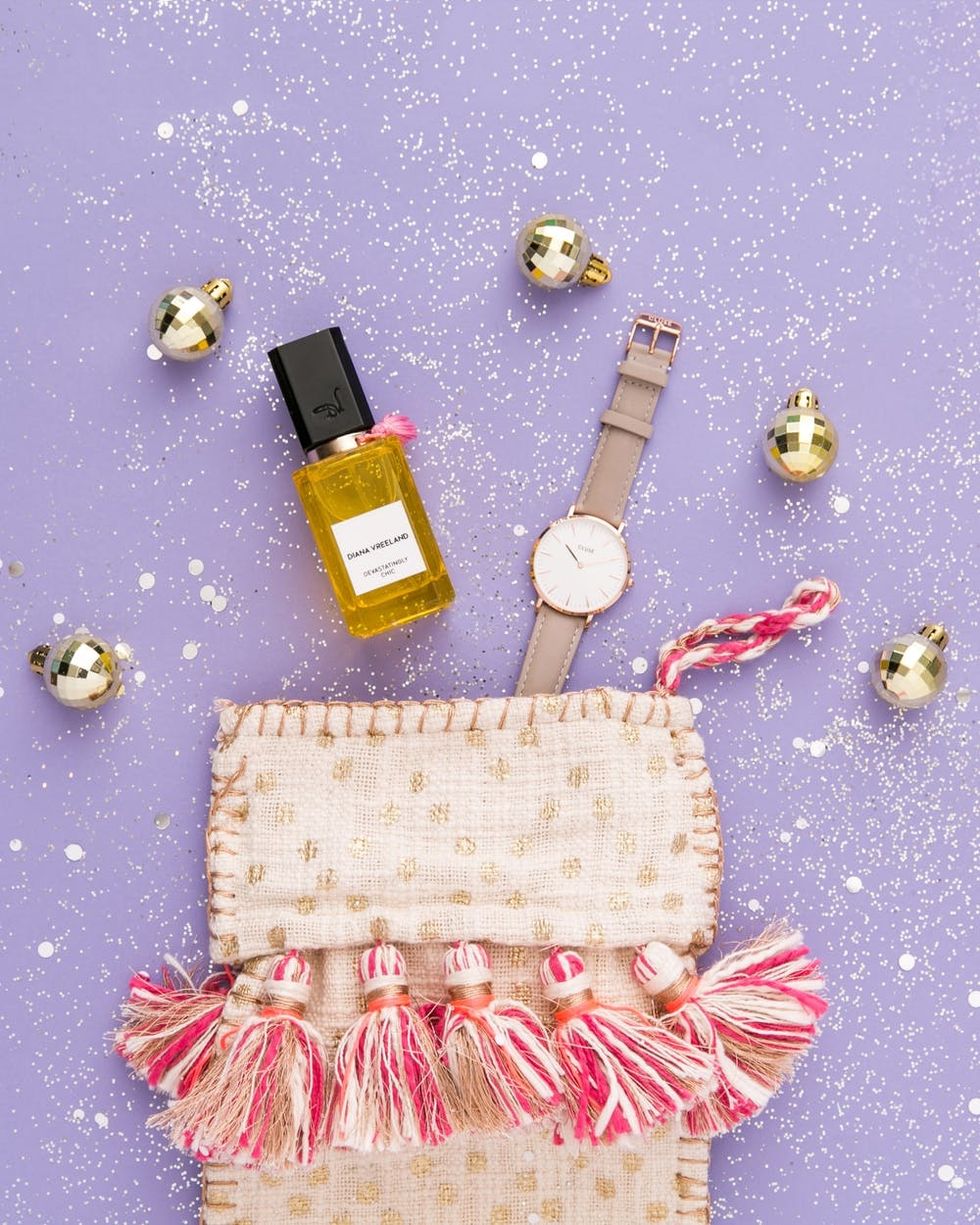 12. Diana Vreeland Devastatingly Chic Perfume ($250) + 13. CLUSE La Boheme Rose Gold White/Grey Watch ($99): If you're looking for something a little more splurge-worthy, this perfume will satisfy any sophisticated gal. The gray and rose gold watch will also take her ensemble to the next level.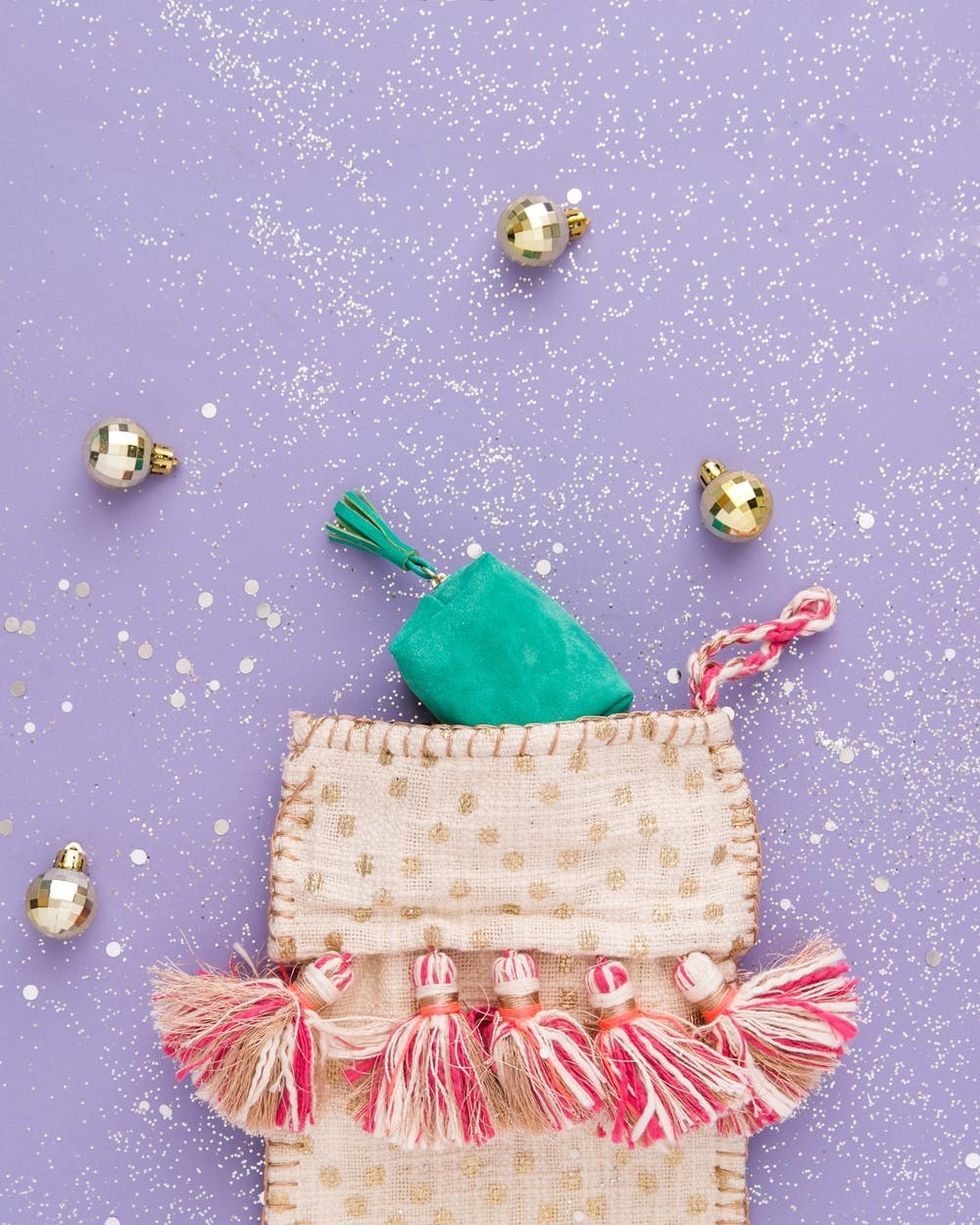 14. Pinch Provisions Minimergency Kit ($21): From emergency sewing supplies to toiletries you would never plan to pack, this mini emergency kit will keep you prepared for anything life throws your way.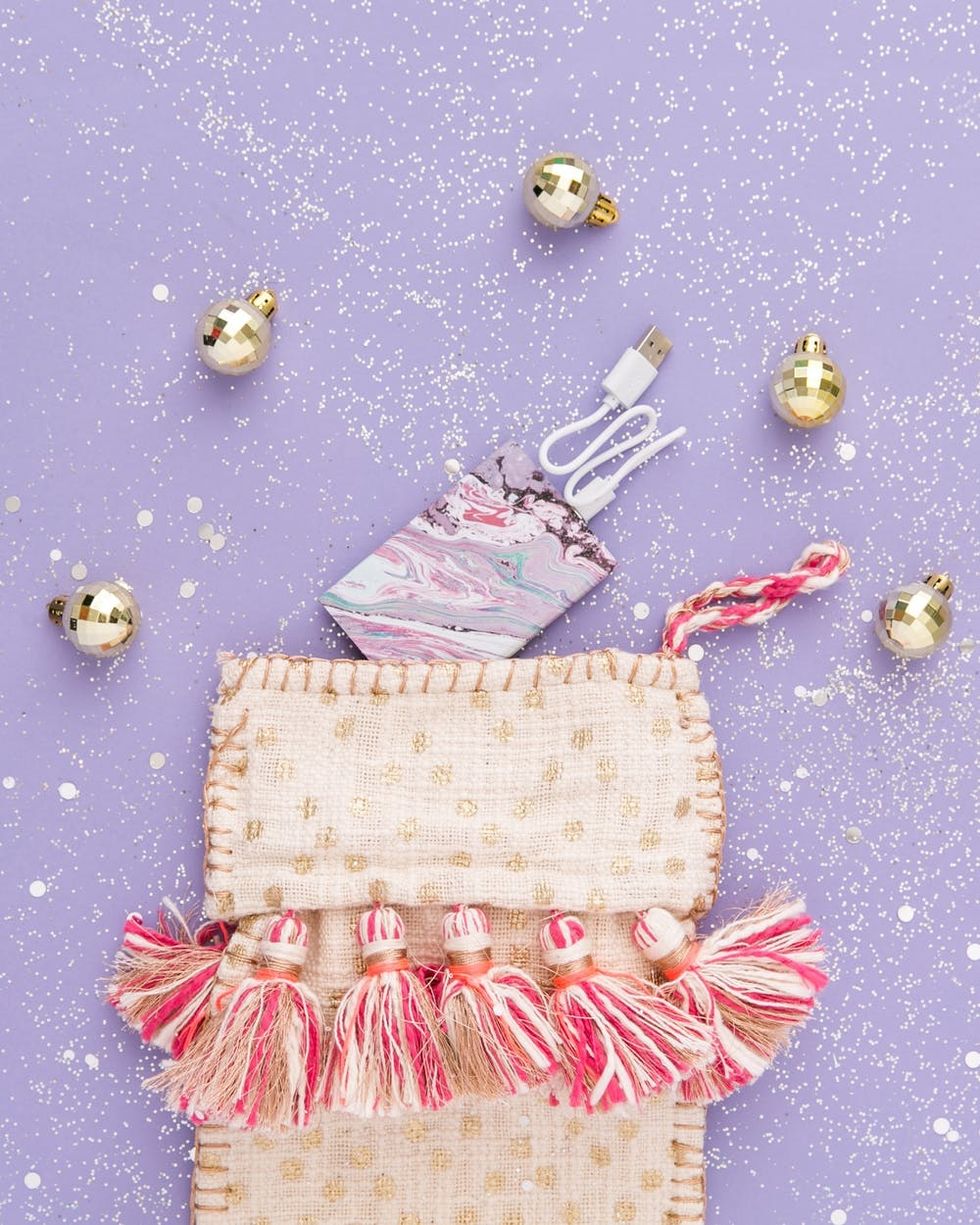 15. Oil Slick Slim Portable Power Charger ($24): Never let a loved one risk their battery life again with this super slick battery pack. She can pack it in her purse, suitcase or pocket without any hassle.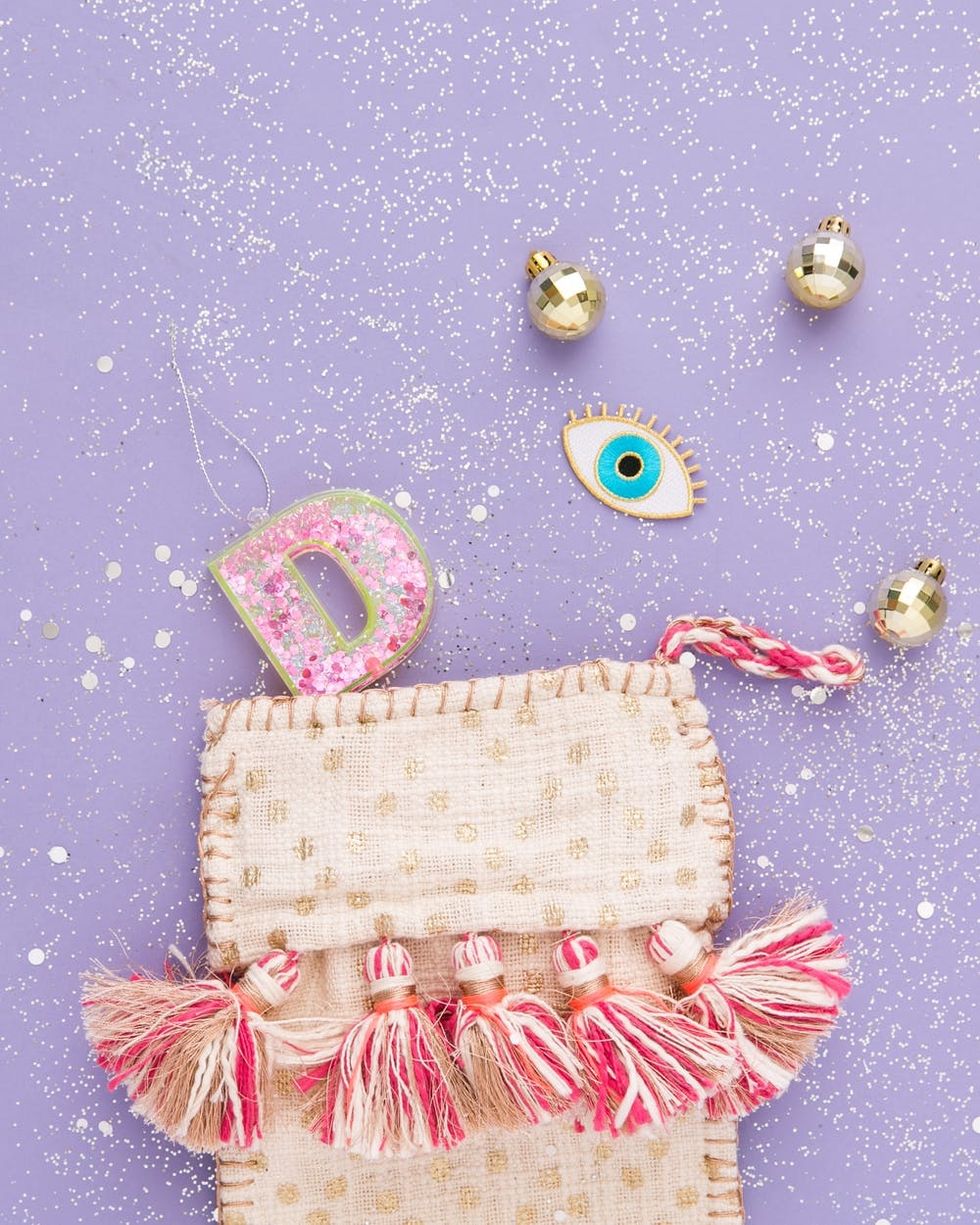 16. Monogram Glitter "D" Ornament ($6) + 17. Cou Cou Suzette Eye Patch ($12): No stocking is considered stuffed without an ornament or two. Make it monogrammed with this glittery option. And be sure to throw in this trendy patch to help add even more flare to her denim jacket.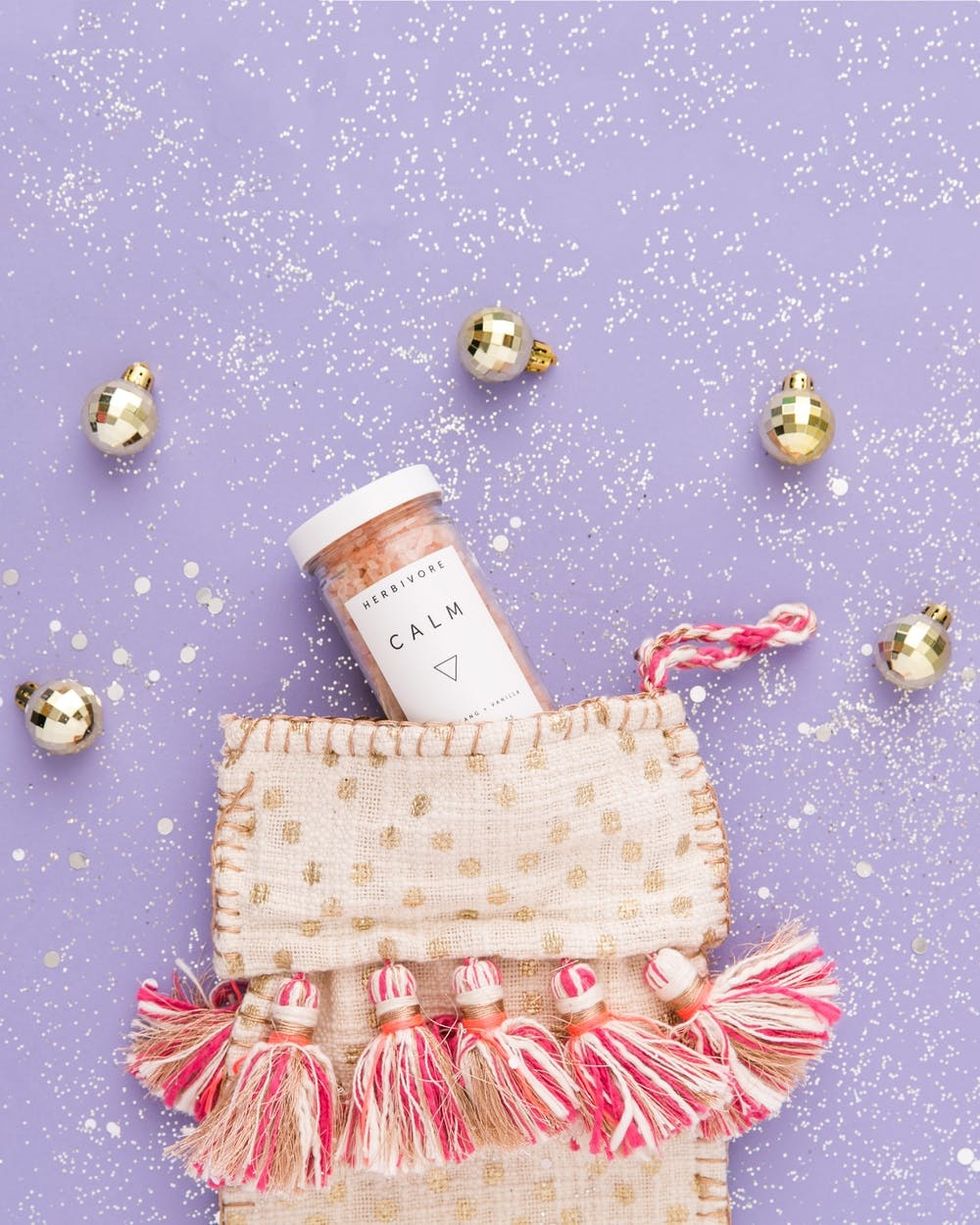 18. Herbivore Calm Bath Salts ($18): The holidays are stressful! Help her keep calm with a soothing set of salts that will last all winter long. She'll be thanking you come January.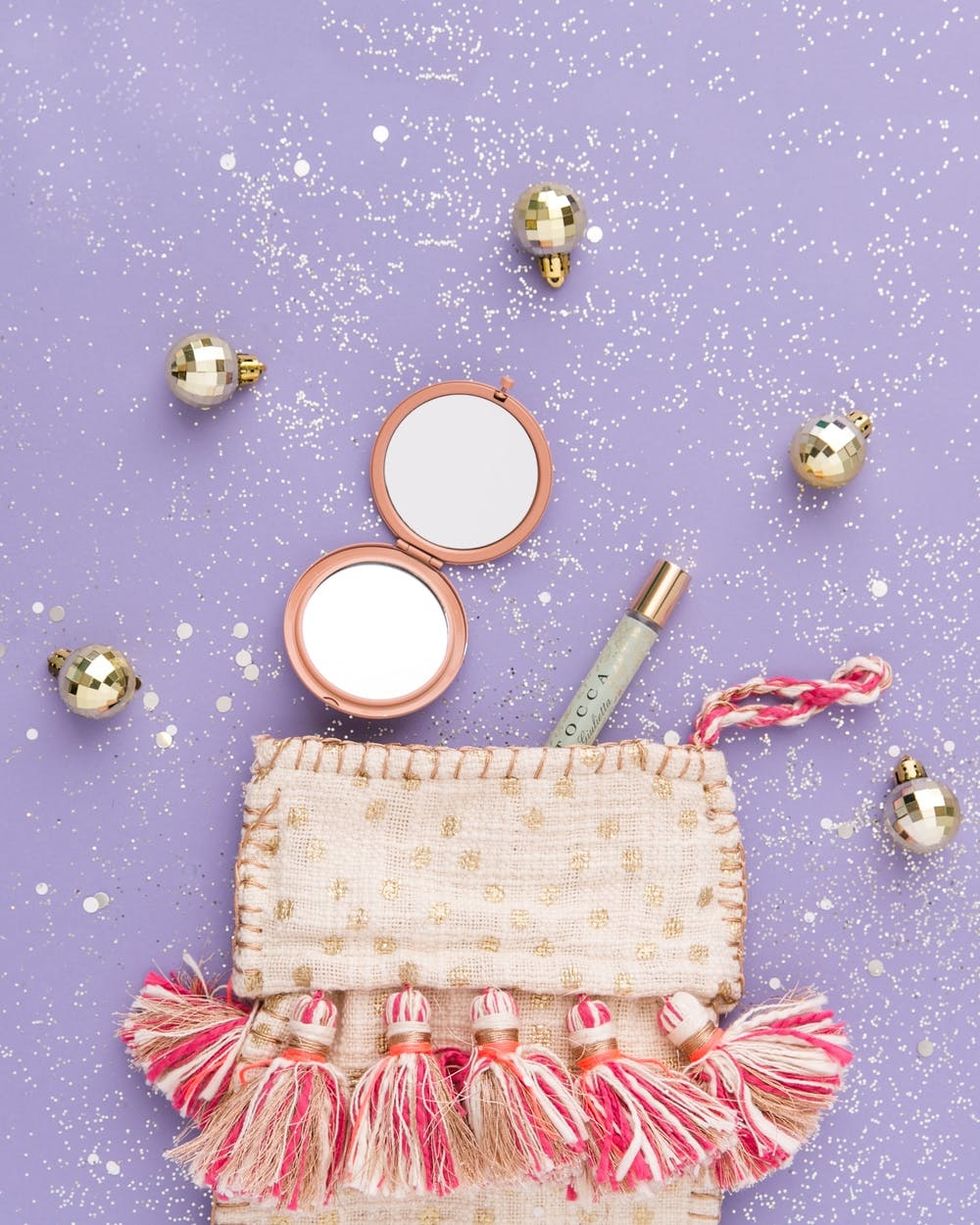 19. Odeme Compact Mirror ($18) + 20. Tocca Rollerball Perfume in Giulietta ($22): On-the-go beauty essentials are great for every type of girl. Choose from an array of Tocca scents, and be sure to include a little lipstick or makeup goodie to go with that travel mirror.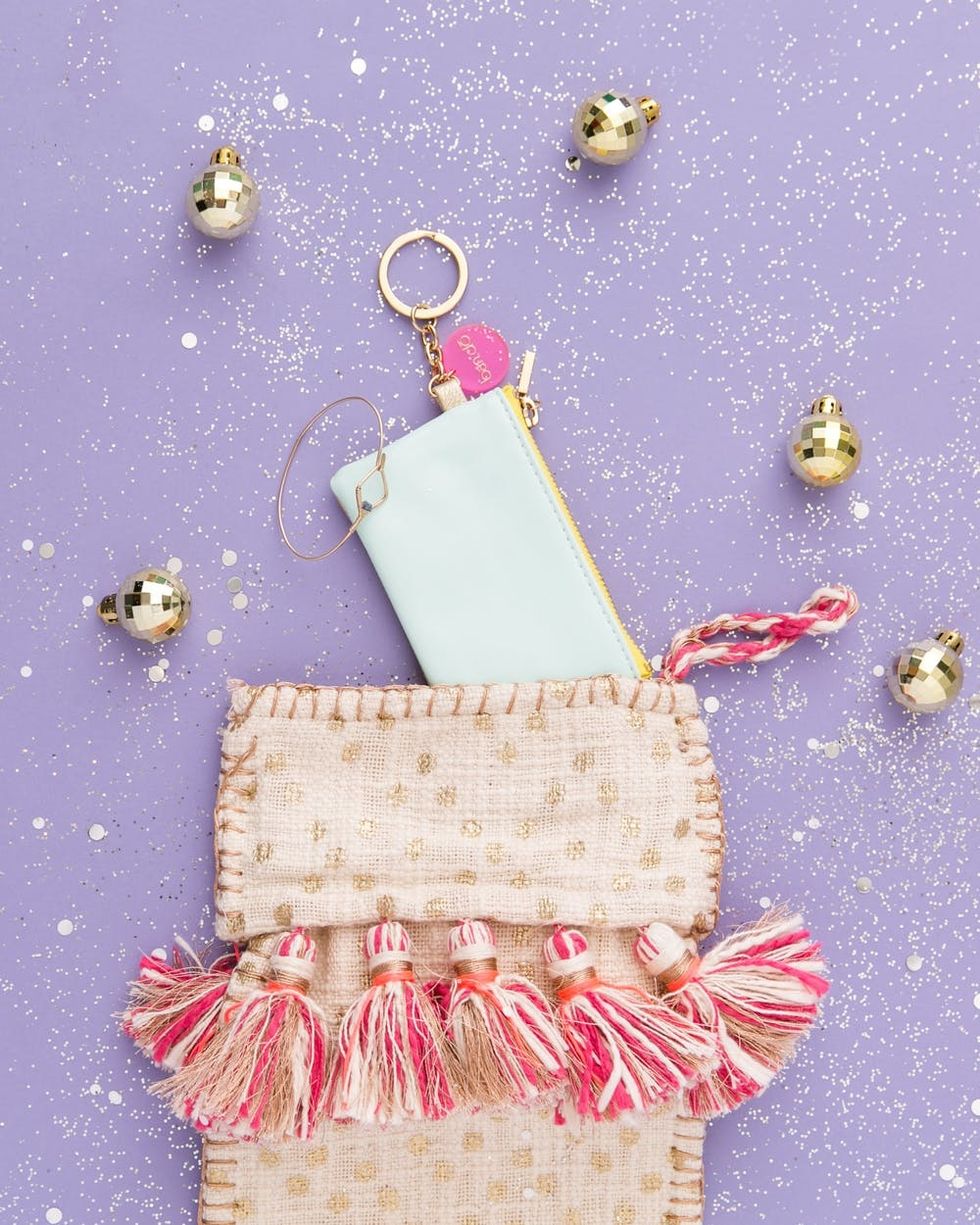 21. MendoCruz Diamond Wrap Bracelet ($65) + 22. Zip Zip Keychain Pouch in Mermaid and Gold ($16): This minimalist bracelet will amp up any arm party. For a sweet surprise, tuck it inside this colorful pouch for a two-in-one gift.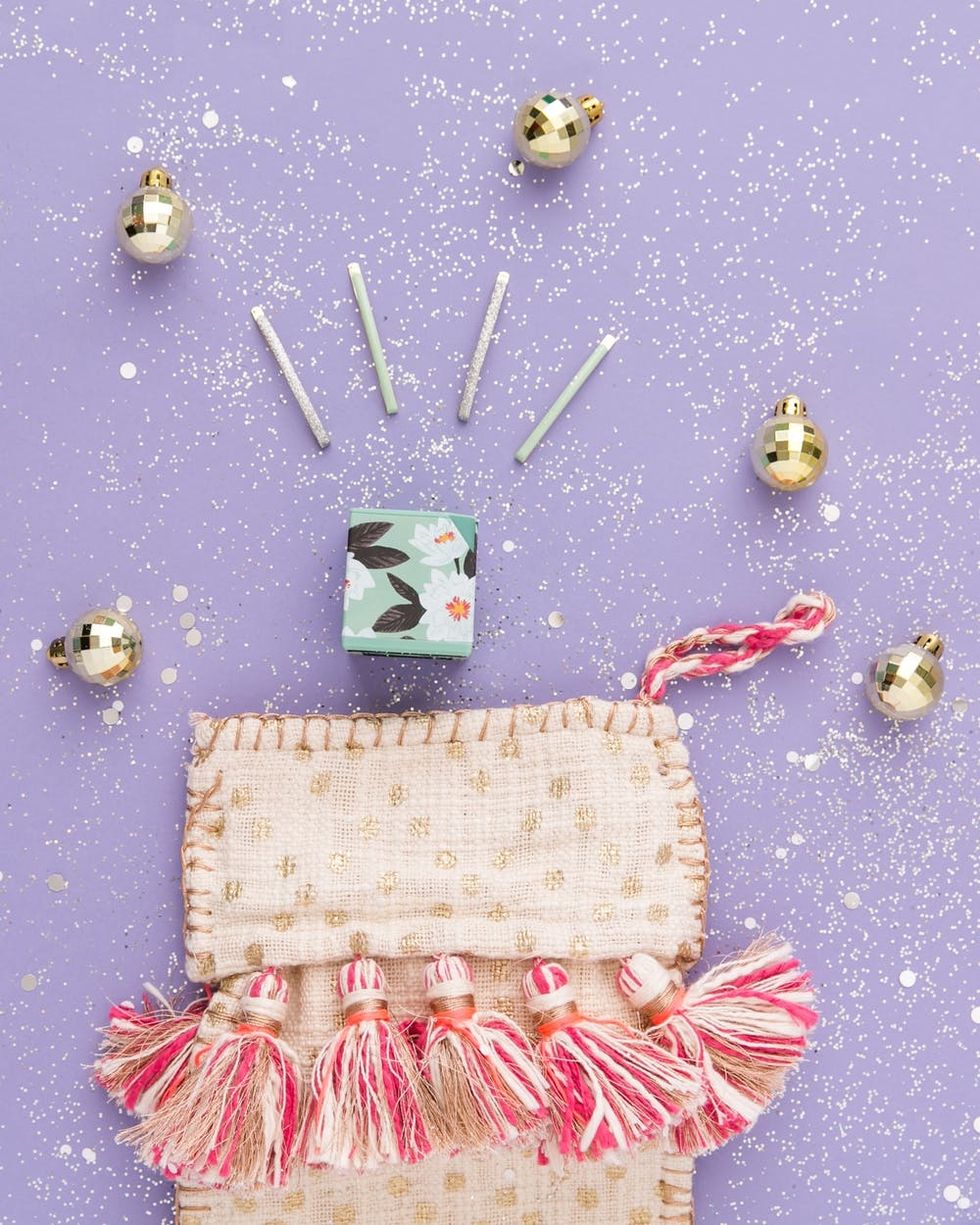 23. Minted Daisy Cube Speaker ($58) + 24. Ban.do Flash Bobbi Set ($8): Tiny gifts are kind of amazing. Tiny floral speakers are even more amazing. This cube of fun will work for any occasion — picnic, party or study sesh. And how sweet is this sparkly bobbi set? The mint complements the speaker just right.
Want more holiday gift-spiration? Check out the Brit + Co Holiday Gift-Topia and follow us on Pinterest!
Brit + Co may at times use affiliate links to promote products sold by others, but always offers genuine editorial recommendations.
Photography: Tory Putnam
Photo Styling: Katie Bond